Helping families enjoy exciting, varied dishes from breakfast to dinner has always been a huge passion of mine, and while I share new recipes ideas all the time, what has also proved a huge part of what I do over the years is helping parents navigate picky eating and succeed in producing meals the whole family will eat.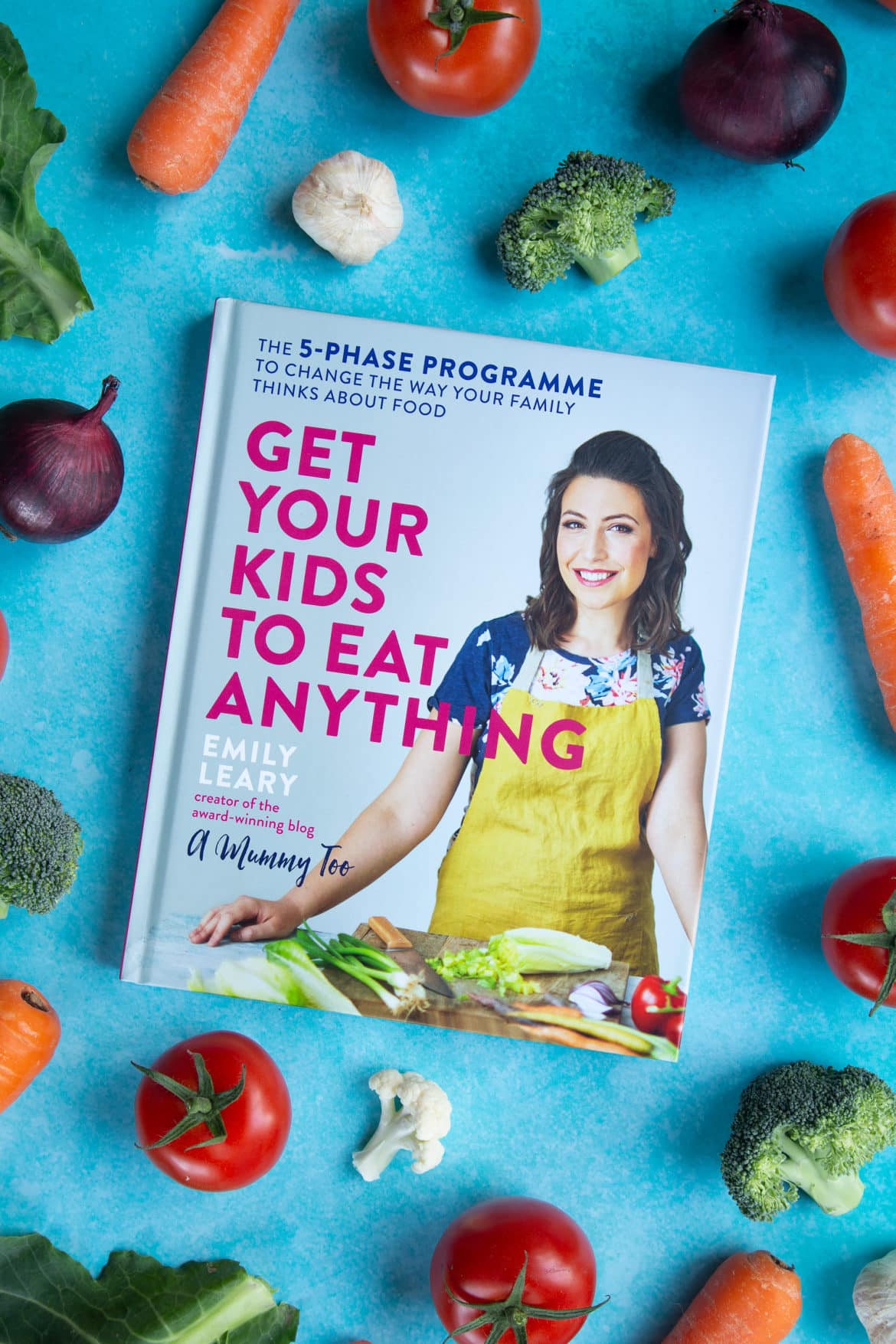 After 8 years, it's all culminated in a book I'm so proud to see out in the world and available online, in bookshops and in supermarkets: Get Your Kids to Eat Anything. A cookbook, yes, but so much more.
Get Your Kids to Eat Anything: a 90-second explainer
In a hurry? Here's a quick 90-second explainer to give you a sense of how much Get Your Kids to Eat Anything could change your family mealtimes.
Want a bit more info? Read on!
Delving into Get Your Kids to Eat Anything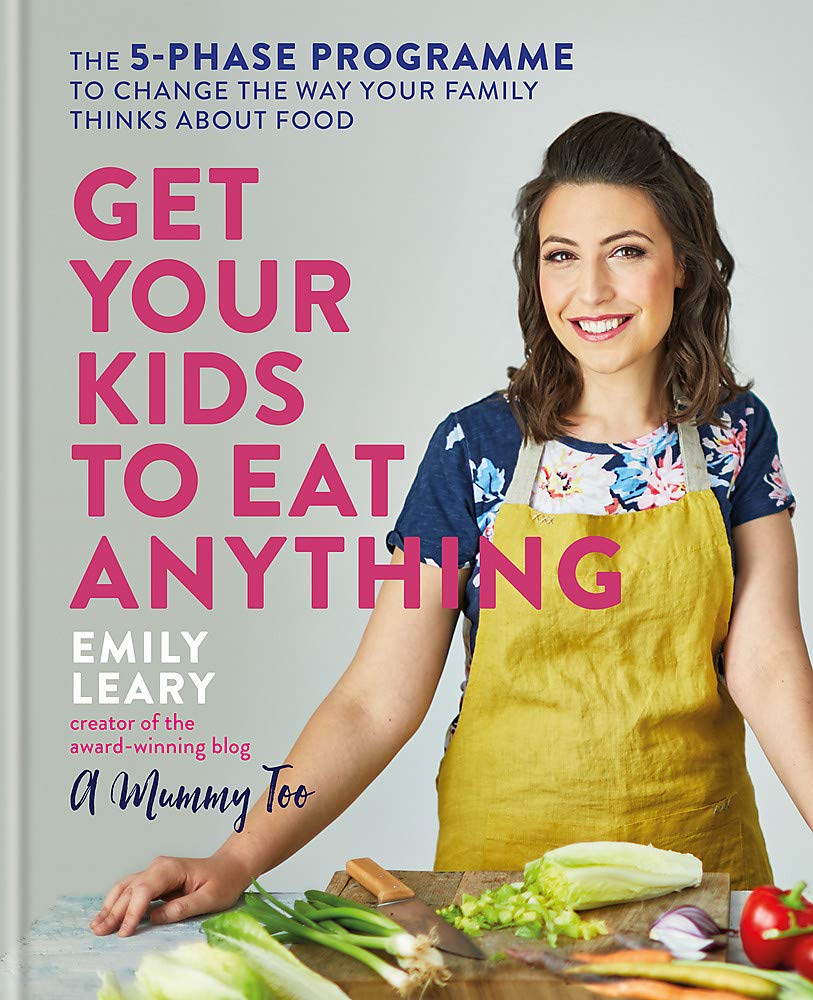 Get Your Kids to Eat Anything, tackles one of the biggest parenting challenges of all: fussy eating.
And it's more than just a cookbook! It's a 5-phase programme that aims to foster the whole family's enthusiasm for a variety of ingredients and meals through a host of activities, challenges and 70 really tasty, family-friendly recipes.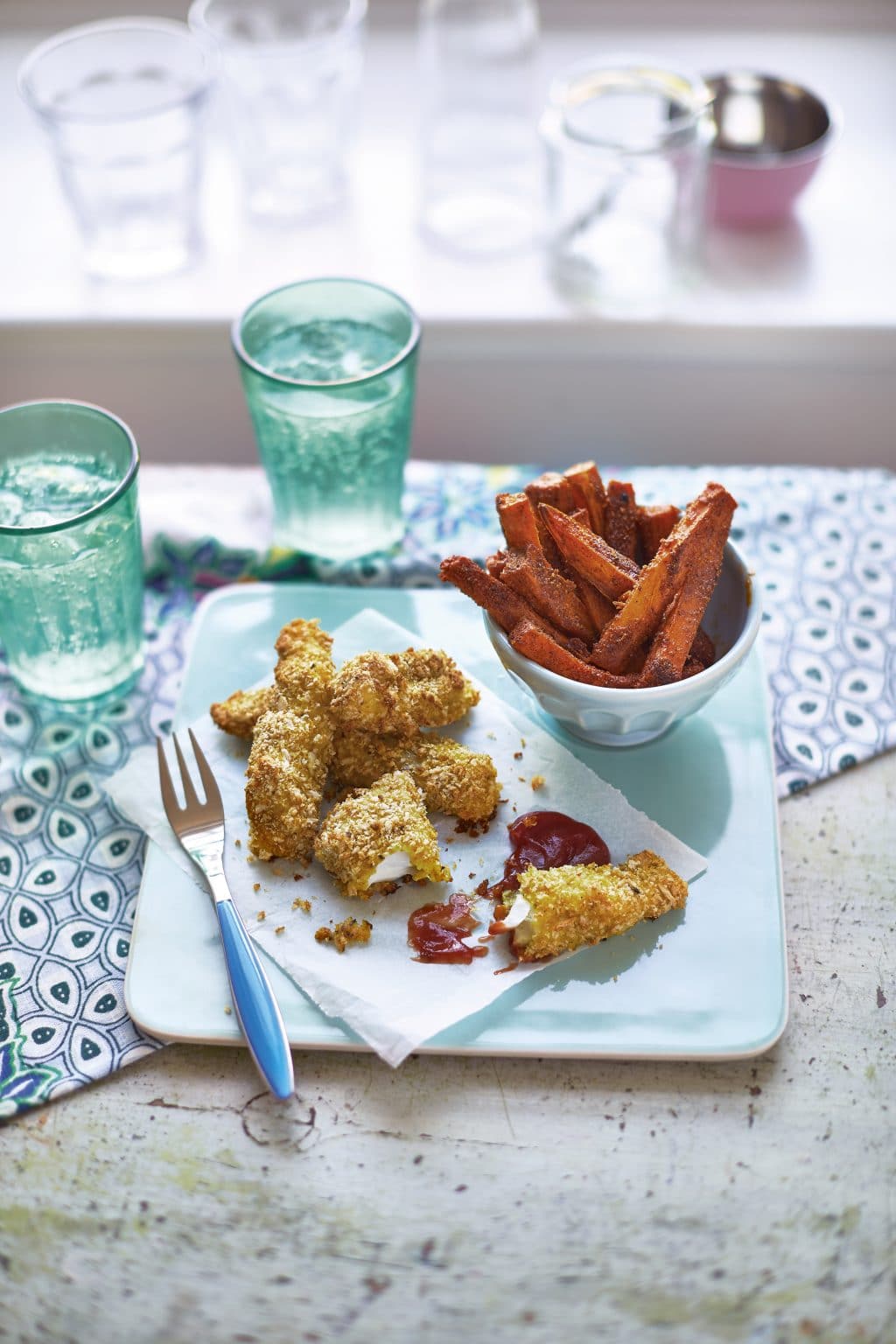 The 5-Phases are designed to take you through a meaningful, simple and sustainable journey to end fussy eating. They are:
PHASE 1: PUT THE UNFAMILIAR INTO THE FAMILIAR
Introduce elements of unfamiliar colour, flavour or texture into family favourites. Think spinach "meatballs" or lentil bolognese.
PHASE 2: EDUCATE
Experiment with texture, taste and smell. Look into the science of taste, understand where food comes from and grow your own.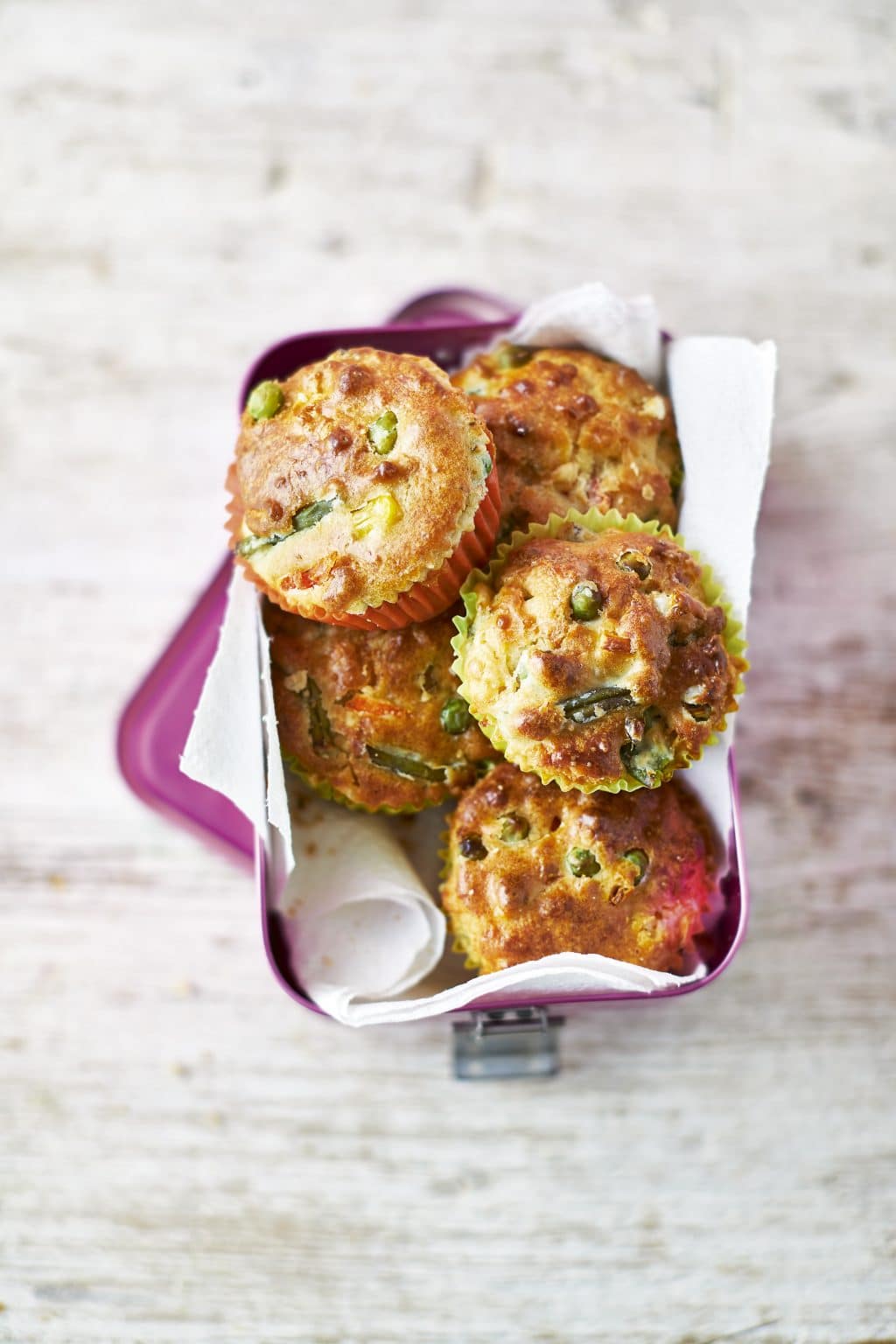 PHASE 3: DISCOVER THE FUN IN FOOD
Build a new level of enthusiasm for variety with creative, exciting dishes such as pancake plate art and bright red risotto.
PHASE 4: STEP INTO THE UNKNOWN
Push food boundaries with surprising flavour combinations, such as strawberries and cream pasta!
PHASE 5: CEMENT VARIETY
Now it's time to make sure the habit sticks. You'll learn techniques to keep your family mealtimes varied long-term.
How do the phases work?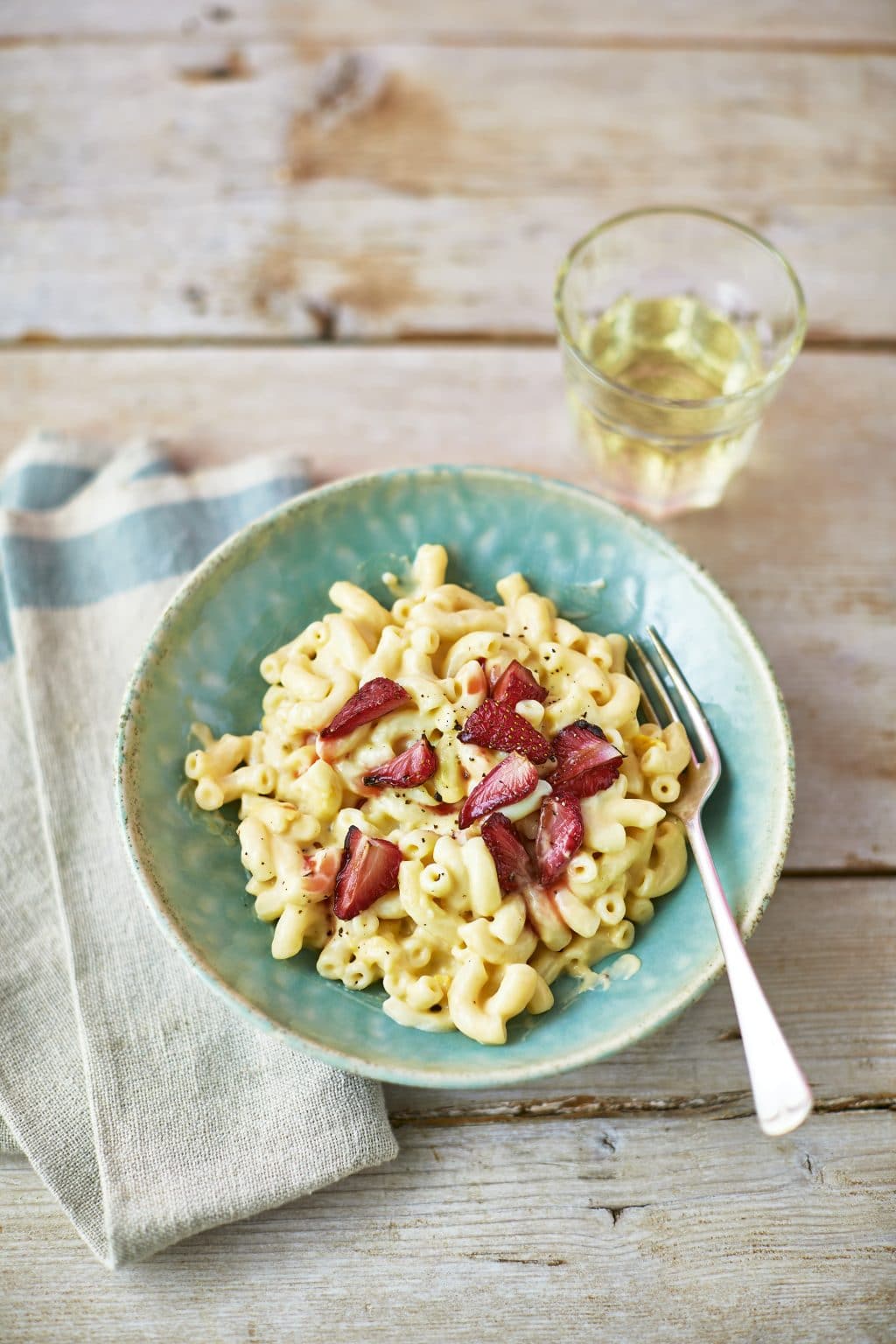 Each phase includes a clear explanation of what you're going to learn and achieve, clear advice/commentary, two weeks of delicious tried and tested recipes, and hands-on activities to try out with your family, all of which will help bring that phase to life and help you and your family to progress forward.
With Get Your Kids to Eat Anything, you'll embark on a food discovery which will change the way you look at food and bring healthy variety into every meal for years to come.
You will ease away from the same four-to-six staple meals most families fall back on, towards truly varied meal plans from day to day, week to week, to the point where introducing your whole family to new flavours, colours and textures is a breeze because new is the norm.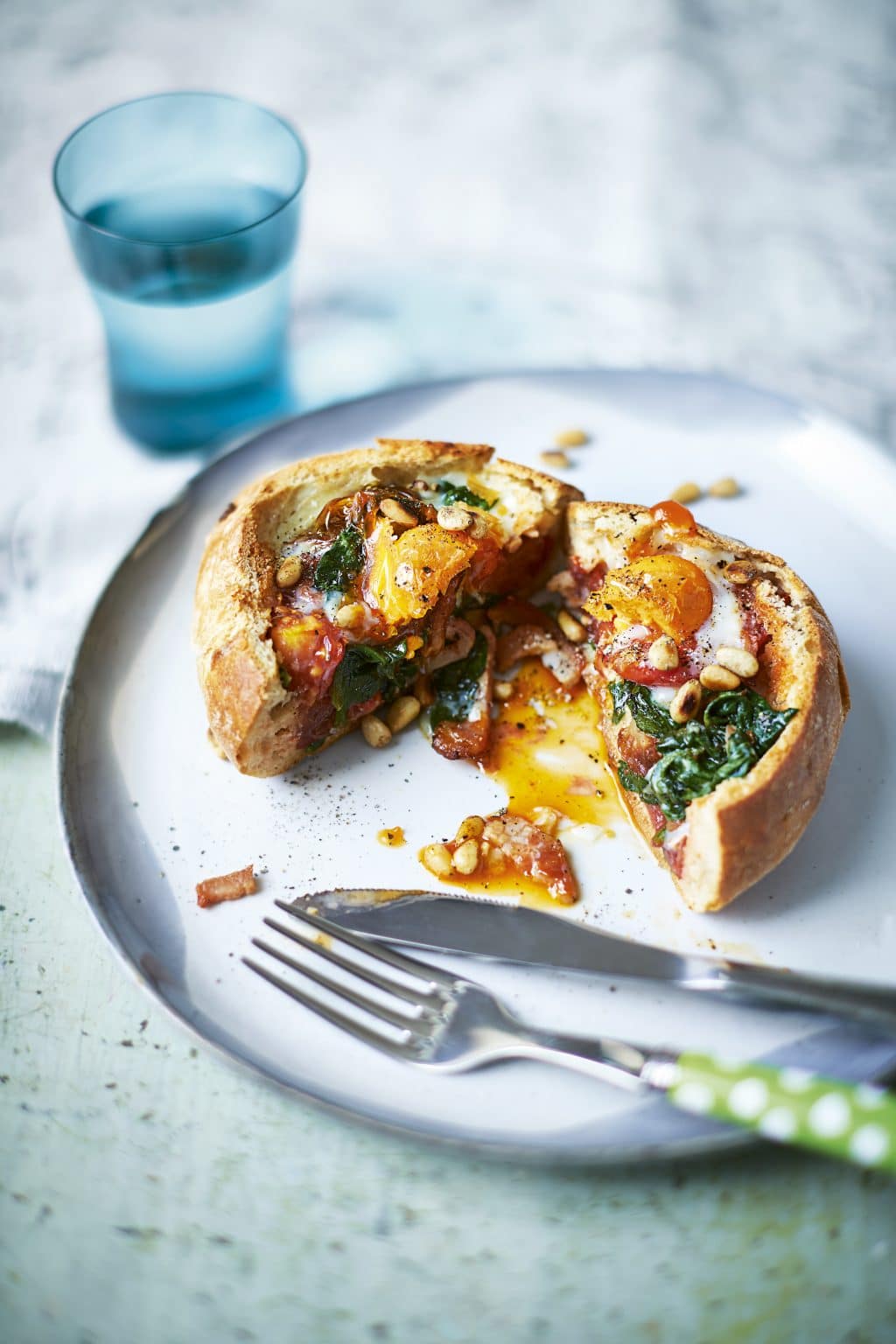 Most importantly, this is a programme based on the experiences of real families. It's borne from years of cooking for my own children - the successes, the failures, the learnings and the breakthroughs - and from conversations with YOU, the thousands of amazing readers who join in the conversation on my blog every week.
I'm really proud of Get Your Kids to Eat Anything. It's a tried and tested process the whole family can work through together and really enjoy. I hope you will too!
Are the recipes just for little ones?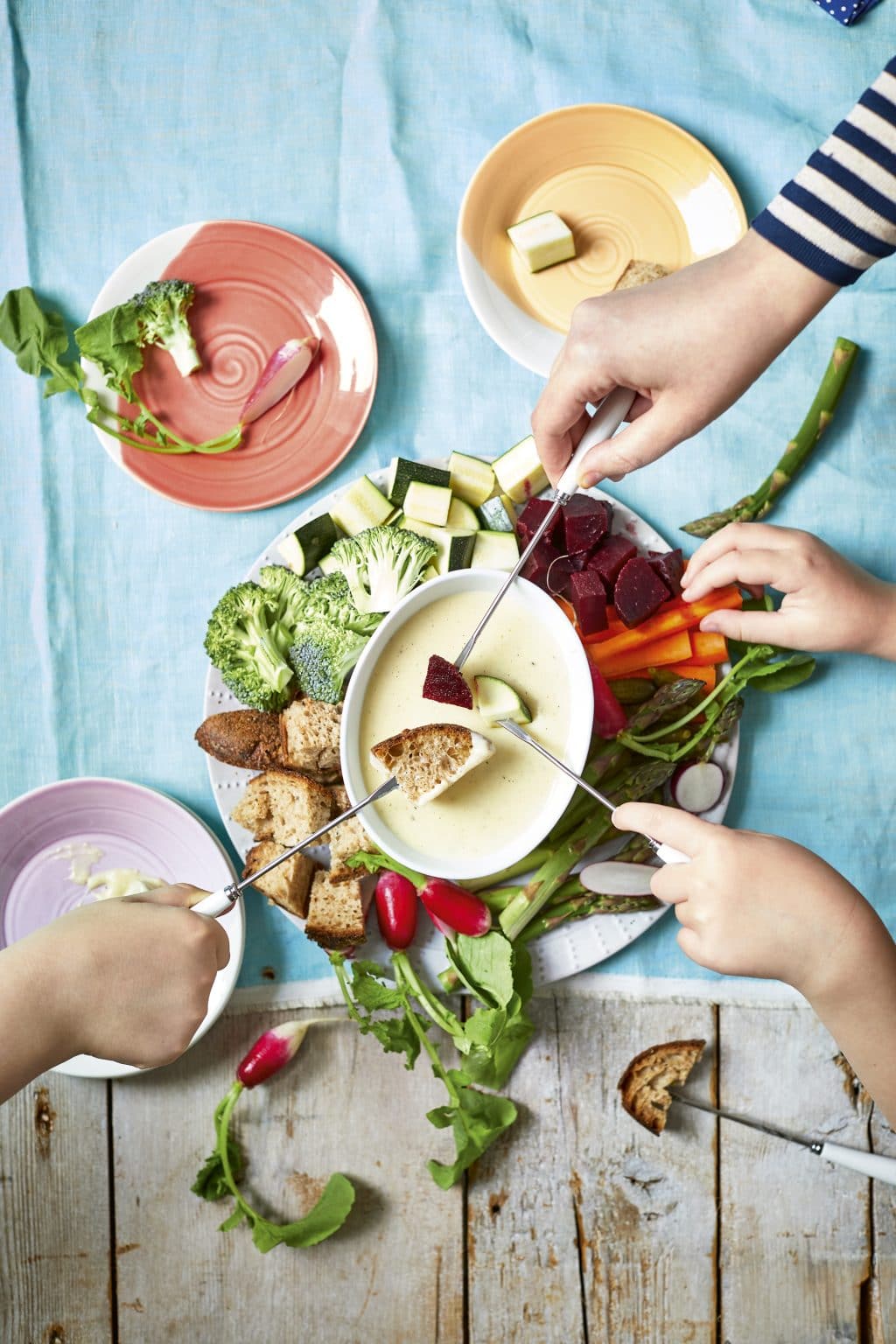 No! From jacket potato with homemade beans, to okra curry, to a traffic light burger stack, you'll be cooking meals that you can all sit down and enjoy together.
The activities and challenges are written with primary school children in mind, but again, are designed to try out and enjoy as a family and children below and above that age range could definitely get involved.
Does the programme mean more time spent on cooking forever?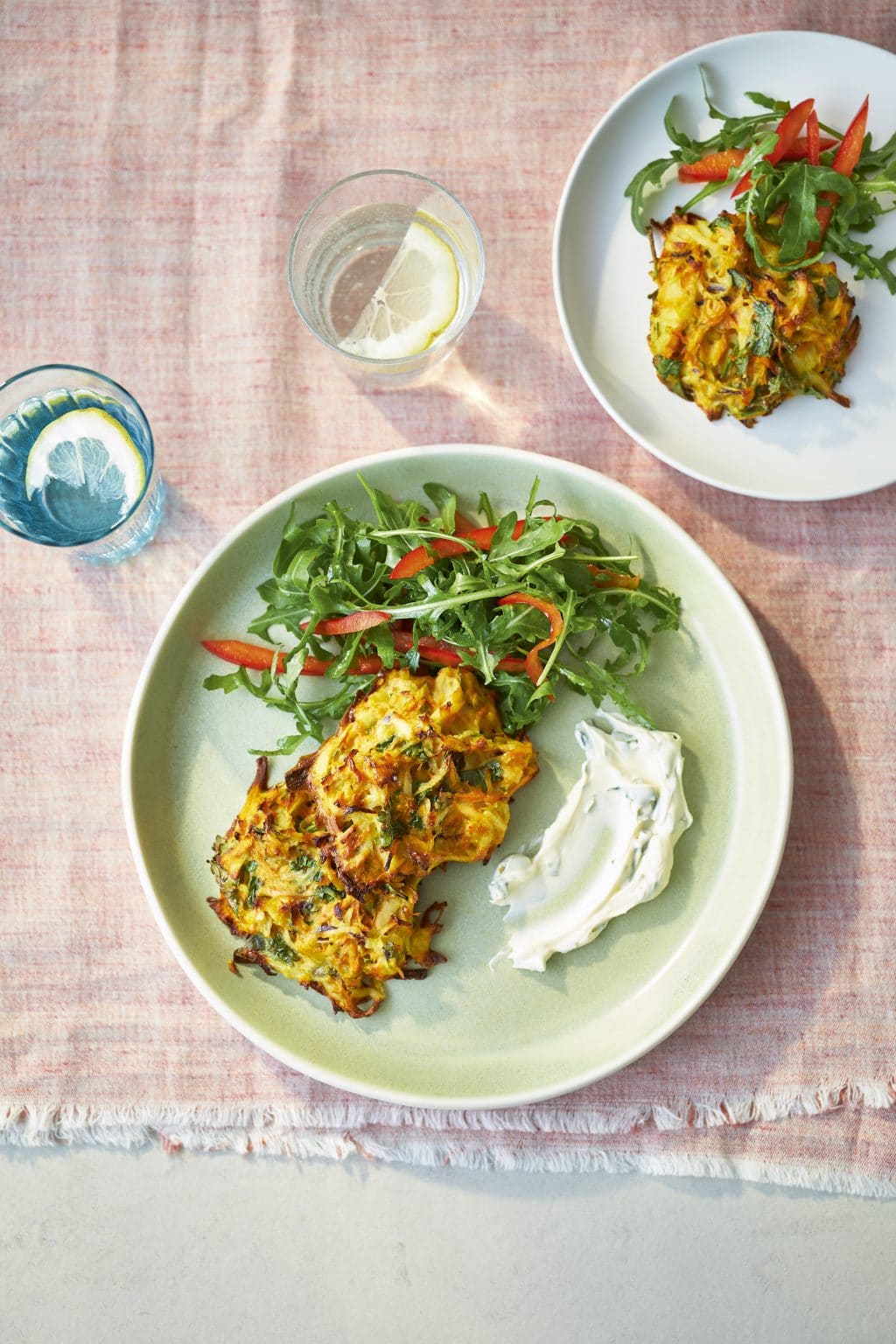 No! I'm a busy parent too and know that few mums and dads have time to spend hours in the kitchen, so the vast majority of the recipes are ready in 30 minutes, some take less than 10!
And every recipe in the book sticks readily available supermarket ingredients, so you won't be expected to drive across the county looking for a specialist sauce!
All the recipes are laid out in fortnightly meal plans with space for you to add your own meals, and there's a complete set of shopping lists at the back too. Easy!
You will, of course, need to invest some time in working through the programme together, but the return on that is being able to look in the fridge, cobble together a single meal and know that your whole family will eat it, without complaints!
The buzz so far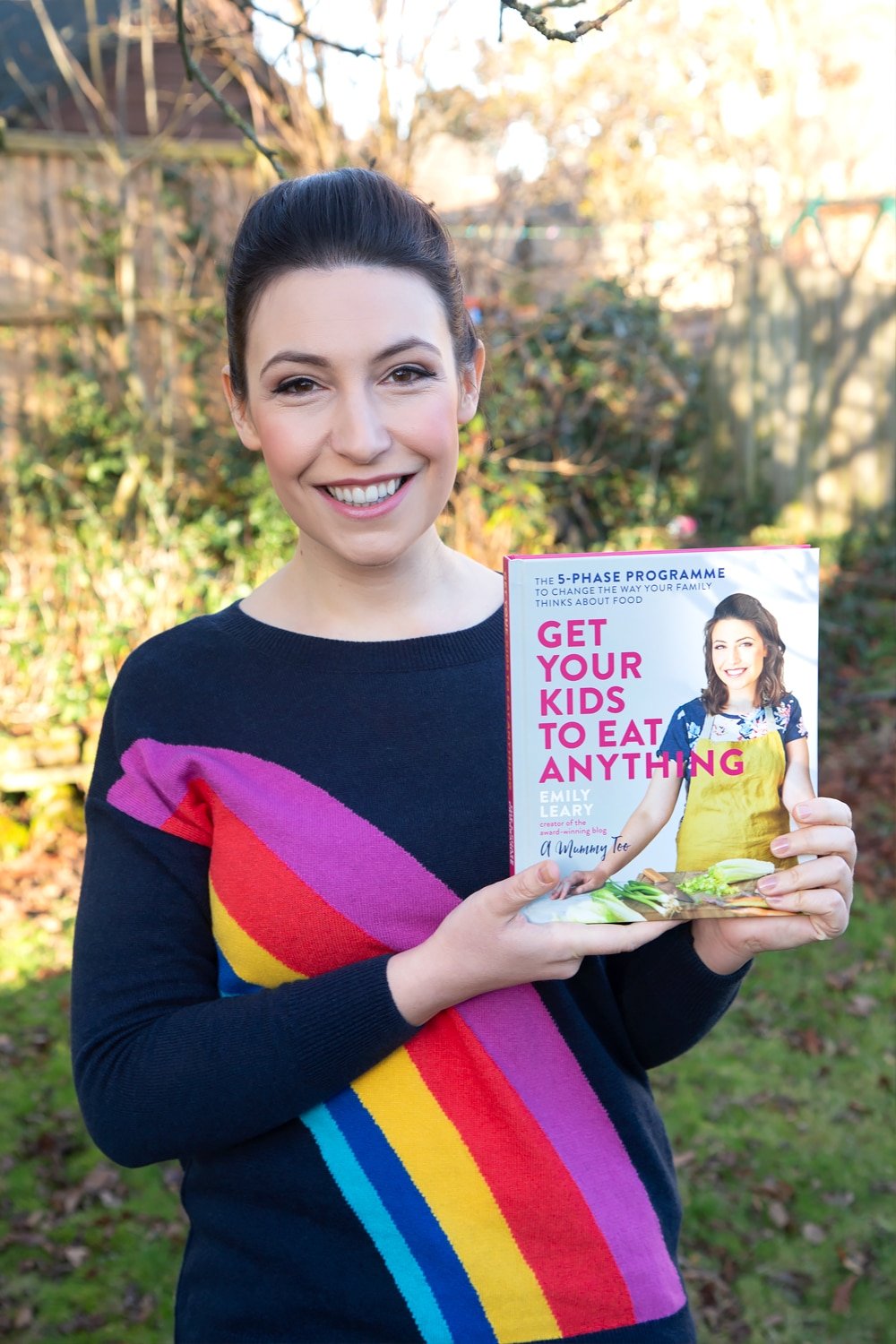 Get Your Kids to Eat Anything launched less than 2 weeks ago, and there has already been some incredible coverage, including a 3-page feature in the Saturday Telegraph.
This featured some recipes from the book and you can still see the whole article online if you have a Telegraph subscription.
I also woke up last week to an amazing double-page spread in The Sun, which saw a family of four put some of my tips from the book through their paces with great success.
I love nothing more than seeing families put the programme into practice, so this was a really proud moment.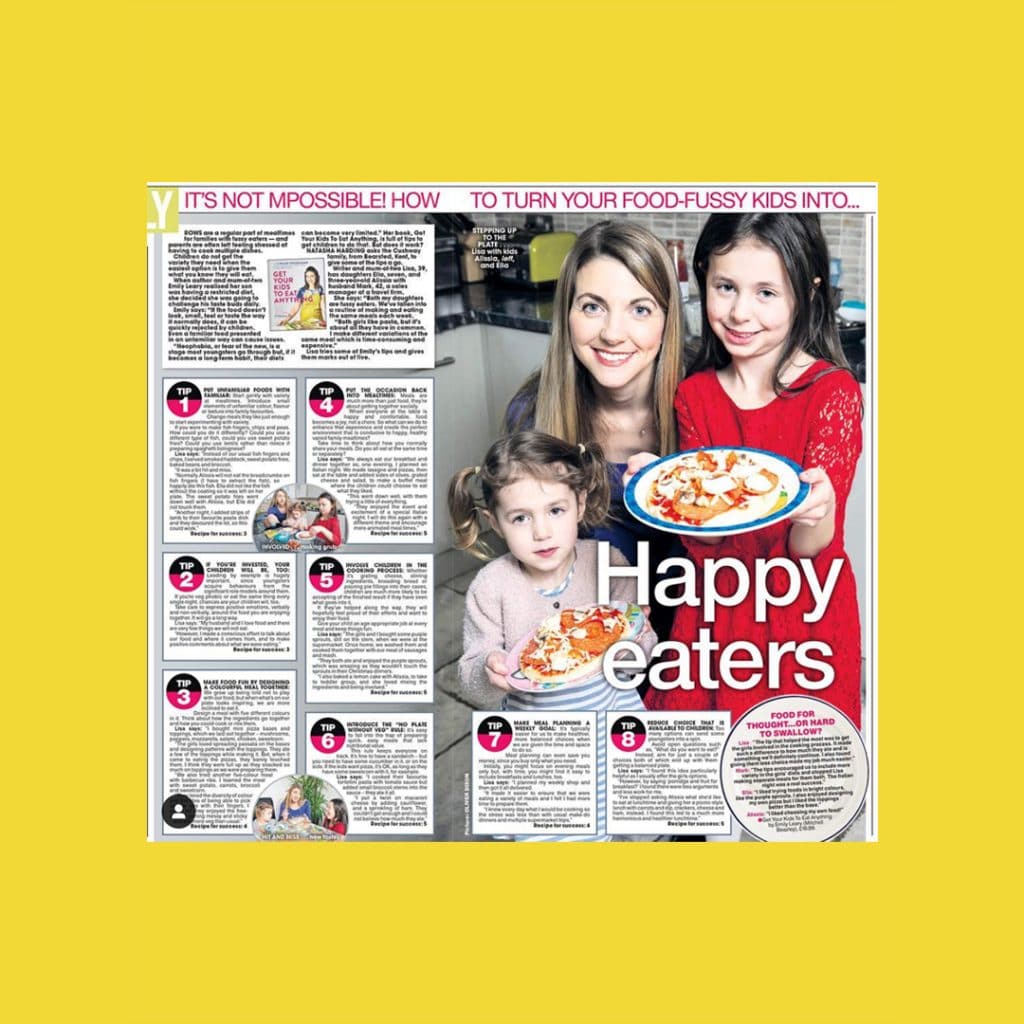 I chatted live with Mark Dennison on BBC Radio Nottingham (starts at about 1hr8m in), and headed up to Notts TV to talk through some of my recipes live on the sofa.
And lots of regional papers ran my tips, including The Irish News, York Press, Belfast Telegraph and Aberdeen Evening Express.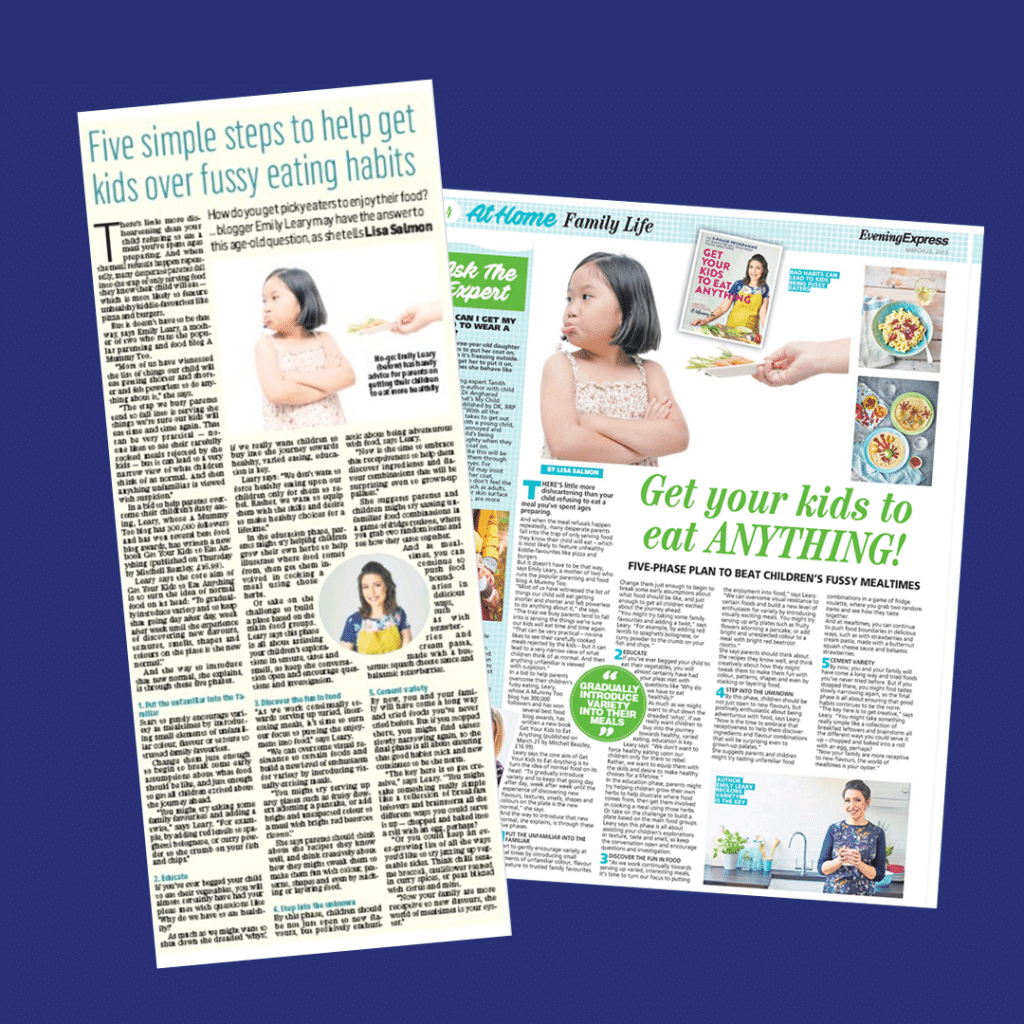 It's certainly been an exciting time. And there's more!
I am featured as a guest expert for the Spring 2019 issue of Mother and Baby Magazine, in which I wrote all the tips, tricks and recipes for a bumper 10-page feature on making food fun. It's out now!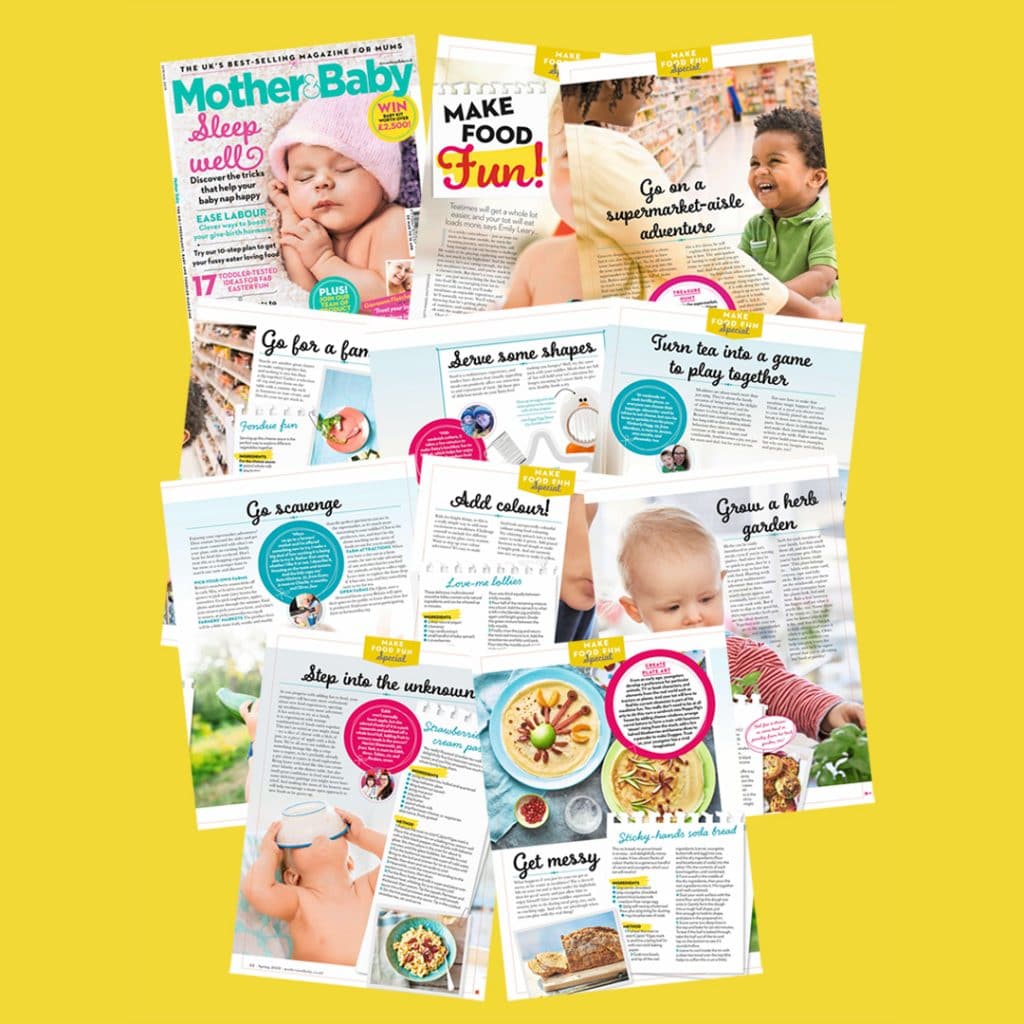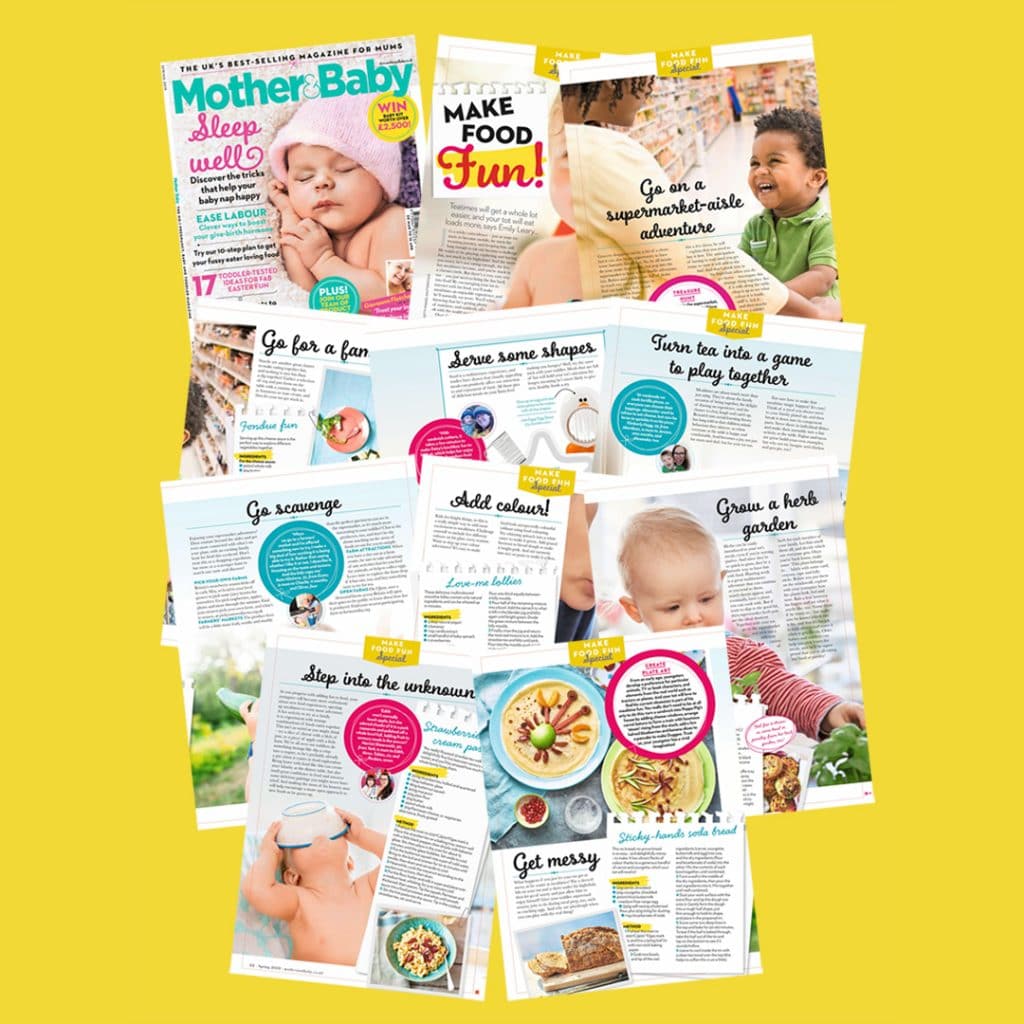 The reviews are in!
Authors, journalists, and family and food bloggers have shared their thoughts on the book in their droves, and I've been blown away by their support.
The book I'd like to force into any mother's kitchen [...] I particularly like her stance that parents should feel alongside children, exploring new tastes, textures and colours, rather than opposed to them. - Prue Leith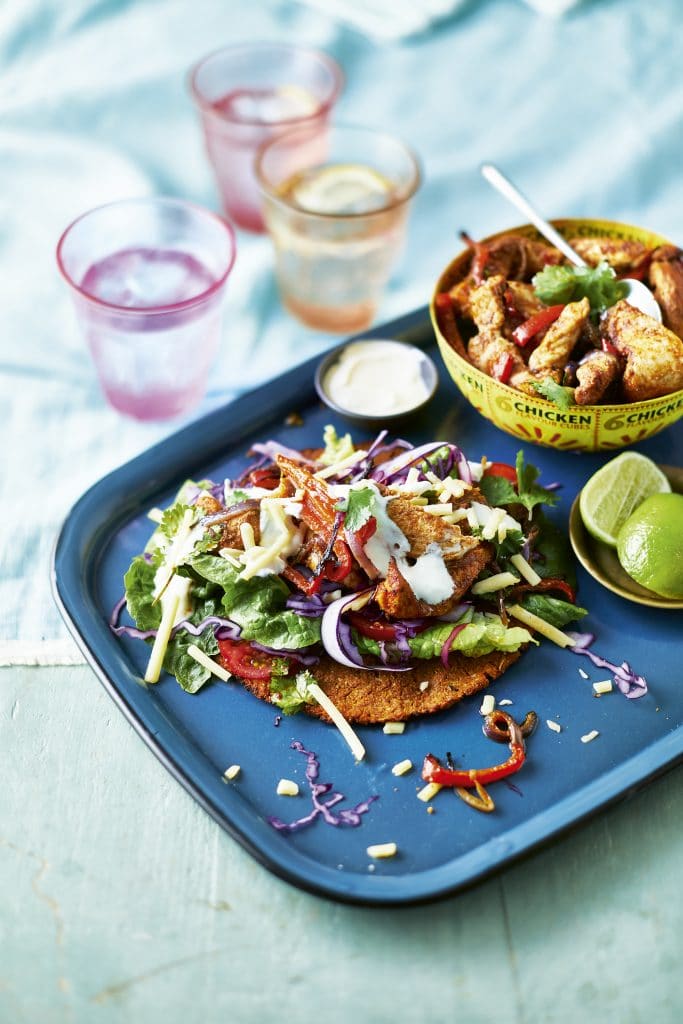 [Get Your Kids to Eat Anything] goes far beyond hiding vegetables in sauces. Leary's is a five-phase method for winning over fussy eaters. - Jess Salter for The Telegraph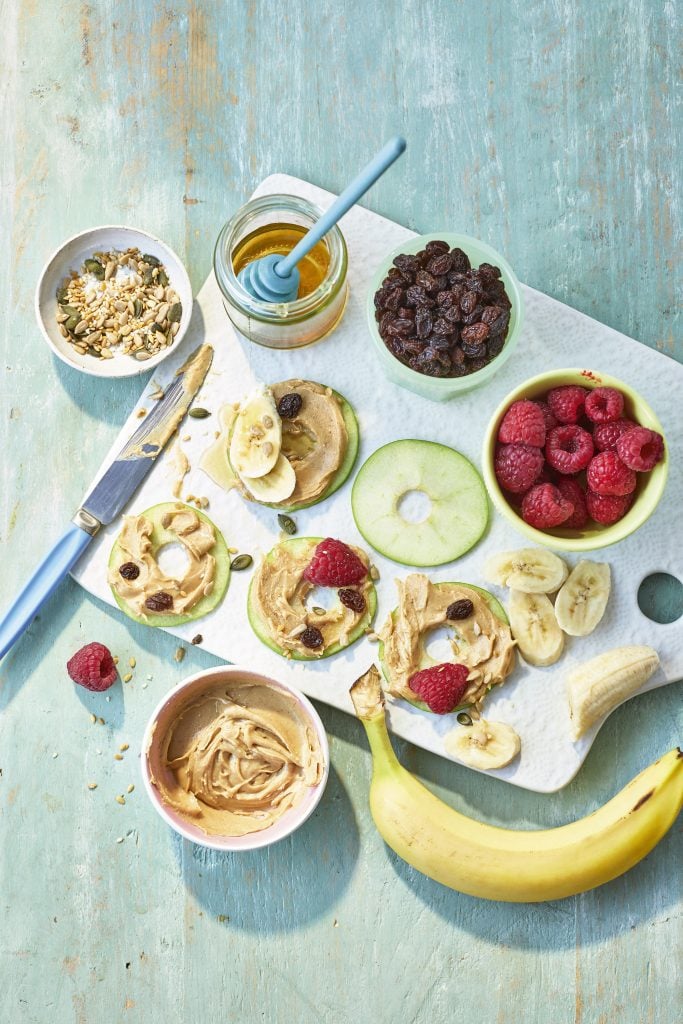 They both ate and enjoyed the purple sprouts, which was amazing as they wouldn't touch the sprouts in their Christmas dinners. - Cushway family for The Sun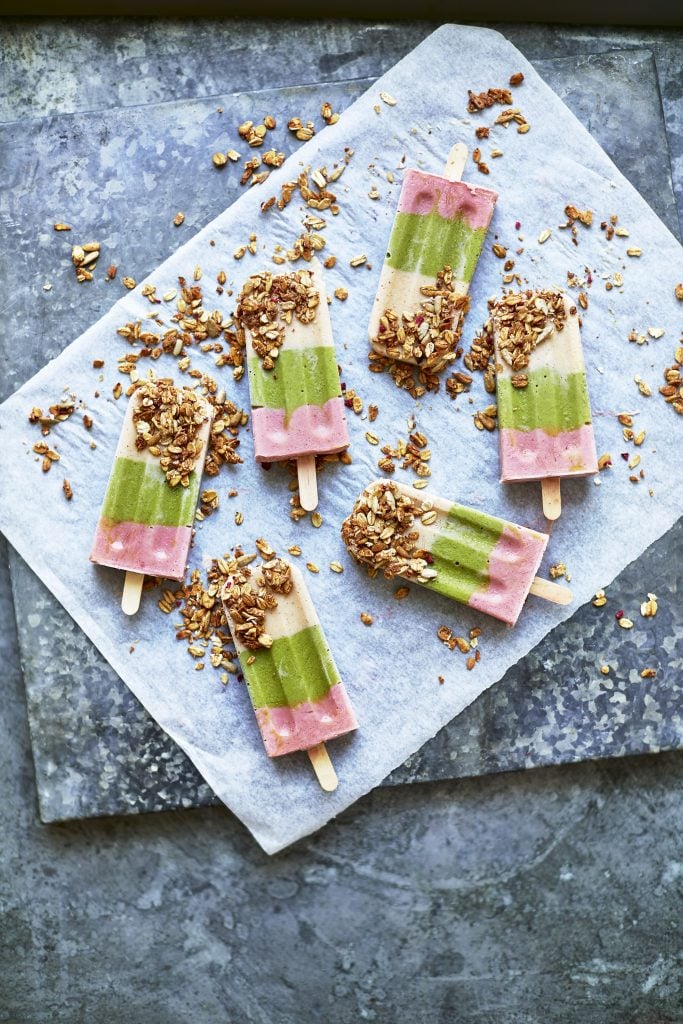 Emily has managed to combine her mummy knowledge and passion for food to make a truly helpful and brilliant cookbook - Priya Tew, RD, BSc (Hons), Msc
Why buy Get Your Kids to Eat Anything?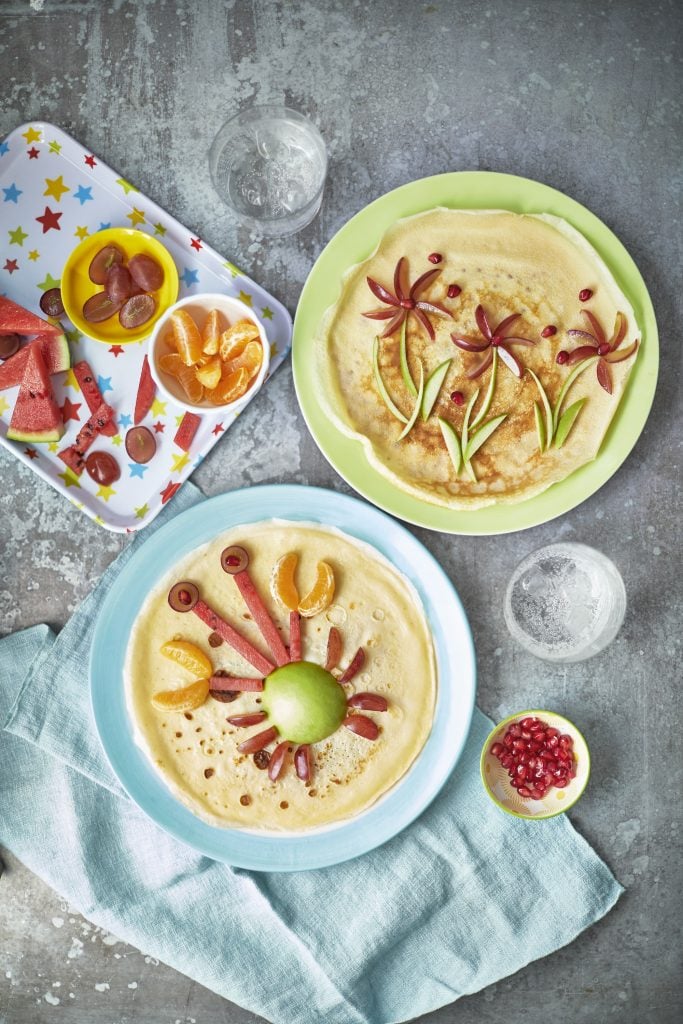 Whether you've just gone with the flow and found yourselves in a family mealtime rut, or you've tried everything and feel at the end of your tether, most of us face some degree of fussy eating.
Get Your Kids to Eat Anything will help you to do something about it once and for all.
It's organised, it's interactive, it's simple and it works.
If you have any questions, just let me know!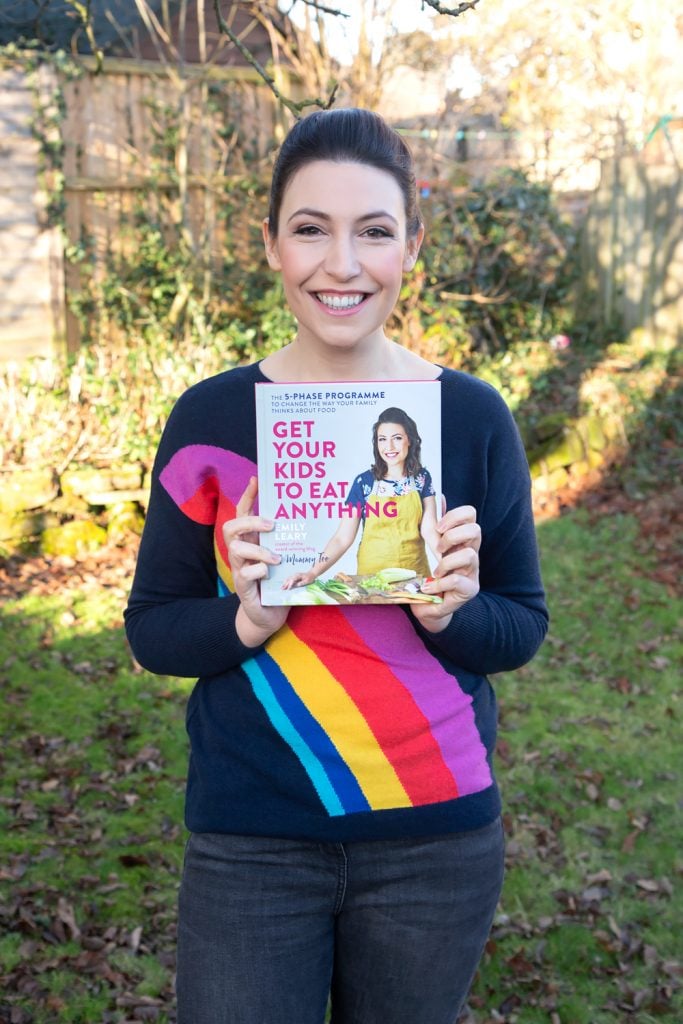 Get Your Kids to Eat Anything by Emily Leary is published by Mitchell Beazley, £16.99 (www.octopusbooks.co.uk). Book photography by Tom Regester.