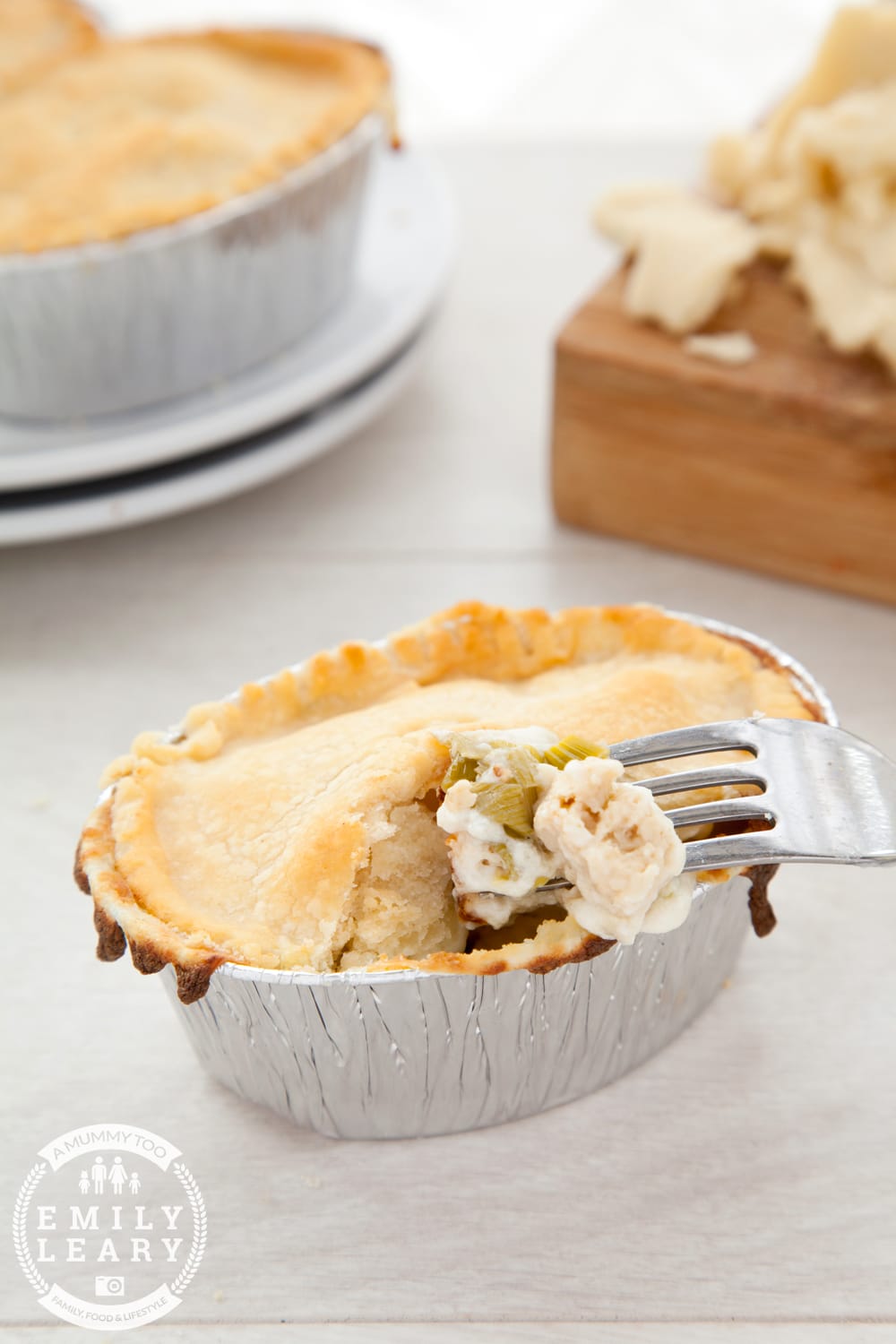 Here's a vegetarian take on chicken pot pies, made with garlicky Quorn, leeks and peas in a creamy sauce, topped with gluten-free pastry
If you were at the BBC Good Festival at Hampton Court Palace this weekend, you might have tried these gorgeously creamy pies for yourself on the a2 Milk™ stand, where I was cooking up a storm.
Here's how to make them.

Gluten-free, vegetarian chicken-less pot pies
A vegetarian, gluten-free take on chicken pot pies - utterly delicious.
Recipe type:
Pies and quiches
Ingredients
For the pastry:


200g gluten free plain flour
100g cold goat's butter
pinch of salt
50ml cold water
1-2 tbsp whole a2 Milk to glaze the tops
For the filling:


25g goat's butter
2 small (150g) trimmed and sliced leeks
1 tsp minced garlic paste
350g Quorn pieces
75g petis pois
Salt and pepper
For the sauce:


550ml whole a2 Milk
50g gluten free plain flour
50g goat's butter
You'll also need:


Instructions
To make the pastry:


Blitz the butter, flour and salt in a food processor until you have a crumb.
Add the water and pulse until it comes together, then knead into a ball, wrap in cling film and refrigerate until 15 mins before you're ready to use.
To make the filling:


Melt the butter in a large pan over a low heat, then add the leeks and garlic and sweat for a couple of mins until soft.
Add the Quorn and fry until the leeks just start colouring, stir in the peas, then set aside to cool.
To make the sauce:


Put the whole a2 Milk, butter and flour in a pan • and whisk over a low heat until it thickens.
Taste to make sure the flour has cooked out, season and set aside to cool.
Bring it all together:


Pre-heat the oven to 180C fan.
Divide the Quorn mix between the pie dishes and top with the sauce to 1cm from the top.
Roll out the pastry to 5-7mm thick and cut rounds 1cm wider than the pie dishes.
Press the pastry onto the tops of the pie dishes, then press a fork around the edges to seal.
Cut a couple of slits in the top of each pie to let steam escape, then brush the tops with whole a2 Milk.
Place all the pies on a tray and bake for 20-25 mins until golden on top. Serve immediately but be careful – they'll be very hot inside.
Never heard of
a2 Milk

™
? Put simply, it's the milk for people who don't get on with milk, meaning if you're not lactose intolerant or allergic to milk, it could just be that the A1 protein in 'regular milk' upsets your tummy.
I'll be sharing another great a2 Milk™ recipe tomorrow. Come back to grab it!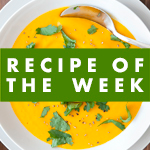 This is a commissioned post for a2 Milk