Well-loved kitchen tool brand, KitchenAid has recently introduced a new member to the iconic stand mixer family. It looks much like it's big brother the Classic, but this new, smaller model is designed to take up less workspace, and represents the first change in size since 1962.
I don't know why, but when I first heard "mini" I pictured something tiny, novelty-focussed, and rather lacking in power. Not so.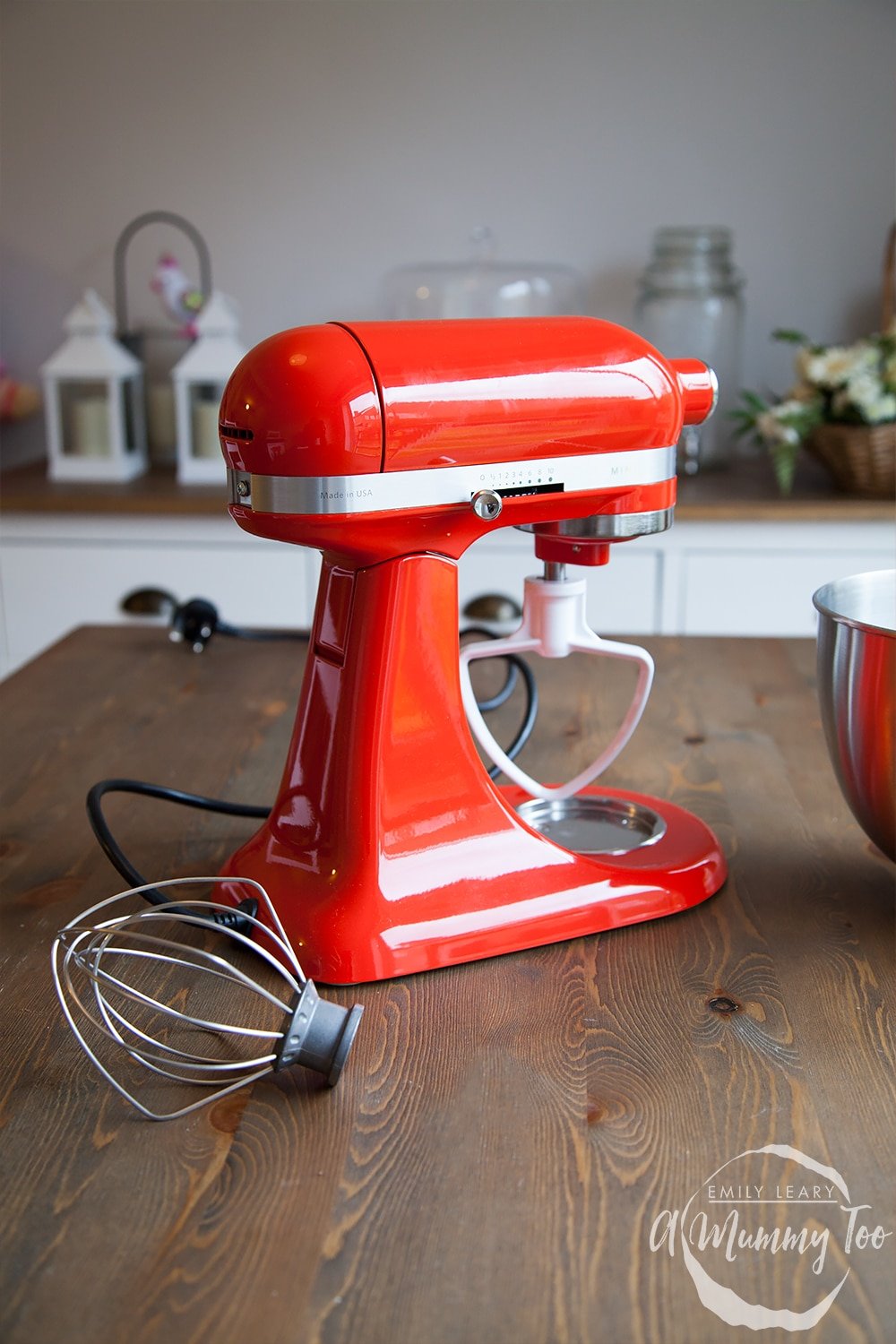 The new Mini KitchenAid stand mixer is 25% lighter and 20% smaller than a KitchenAid Classic, but it just as powerful with the same 250 watt DC Motor and full metal die cast construction.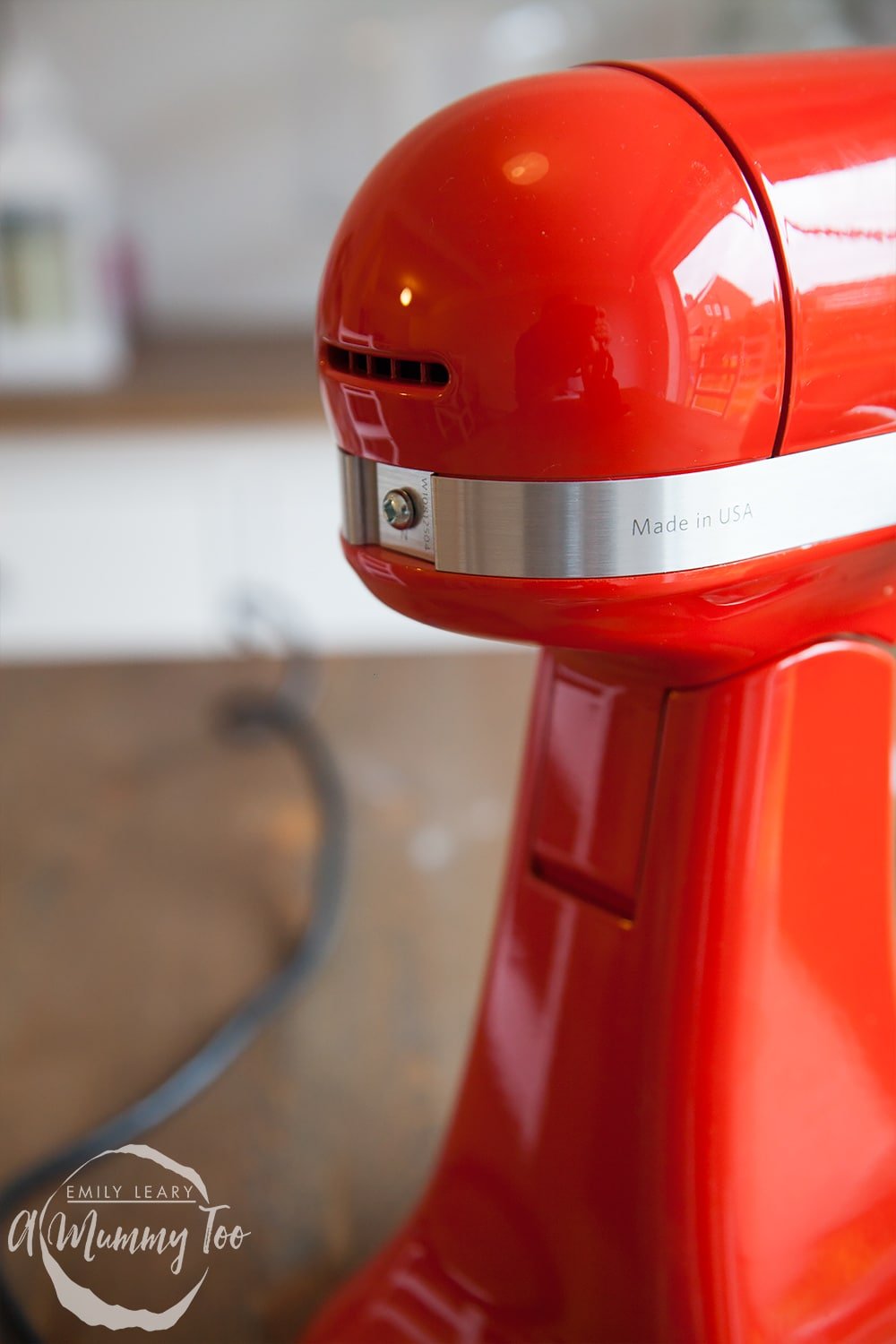 The size difference is most noticeable when visually compared to the KitchenAid Classic (31.2 x 19.8 x 31.2 cm vs 22.1 x 35.8 x 35.3 cm).
At 6.5kg it's not exactly light, but it's an improvement on the KitchenAid Classic that could make all the difference if you ever need to move it around or want to store it out of sight.
It comes with a 3.3L capacity brushed steel bowl (a KitchenAid classic bowl is 4.3L), which means it's still able to process up to 680g of all-purpose flour or eight medium egg whites. I made a triple batch of chocolate chip cookies in the Mini with no issues.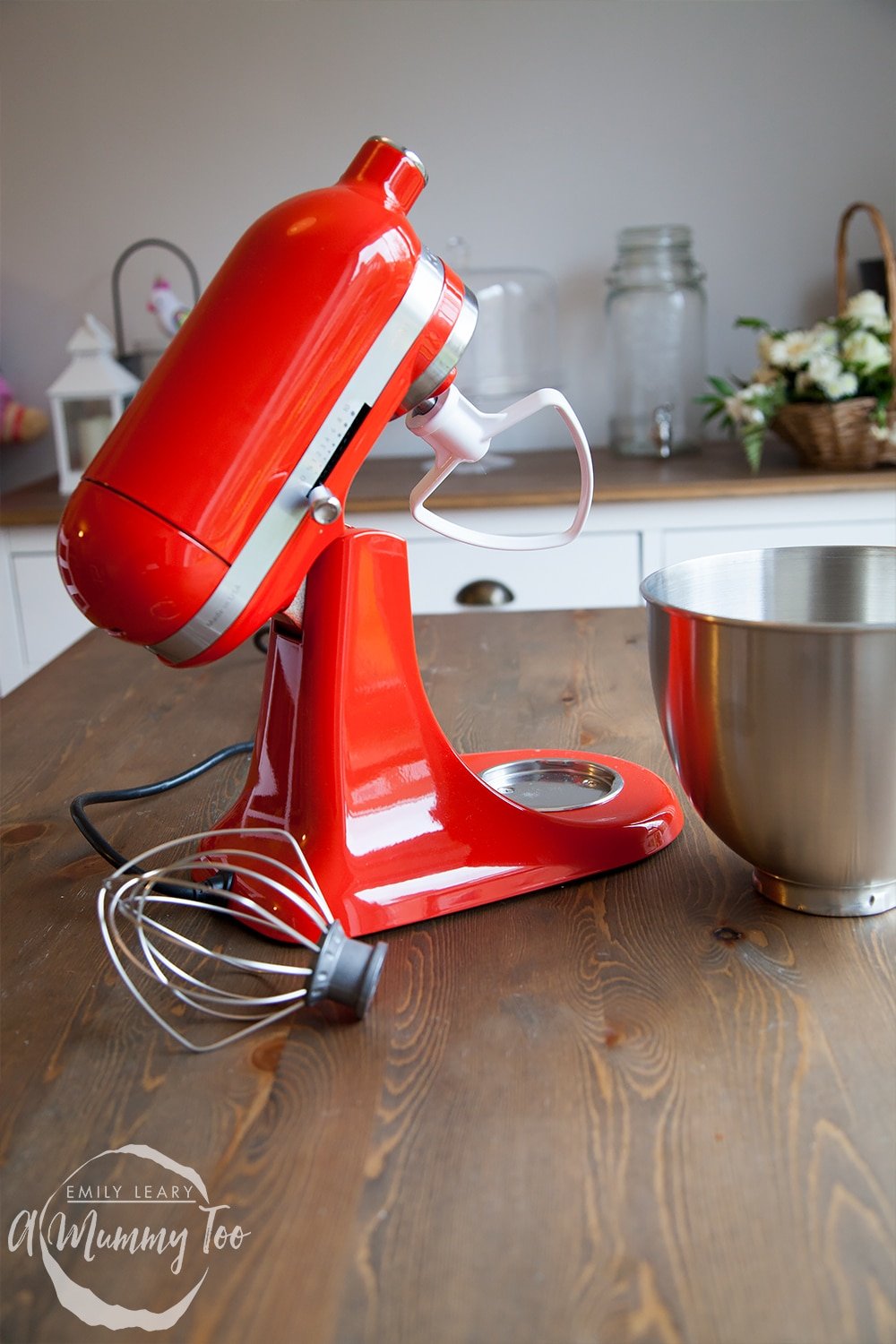 Aside from those differences, it's business as usual. If you've used a KitchenAid Classic before, you'll be pleased to find the same tilt head design, the same simple controls, the same easy cleaning, and the same 5 year warranty.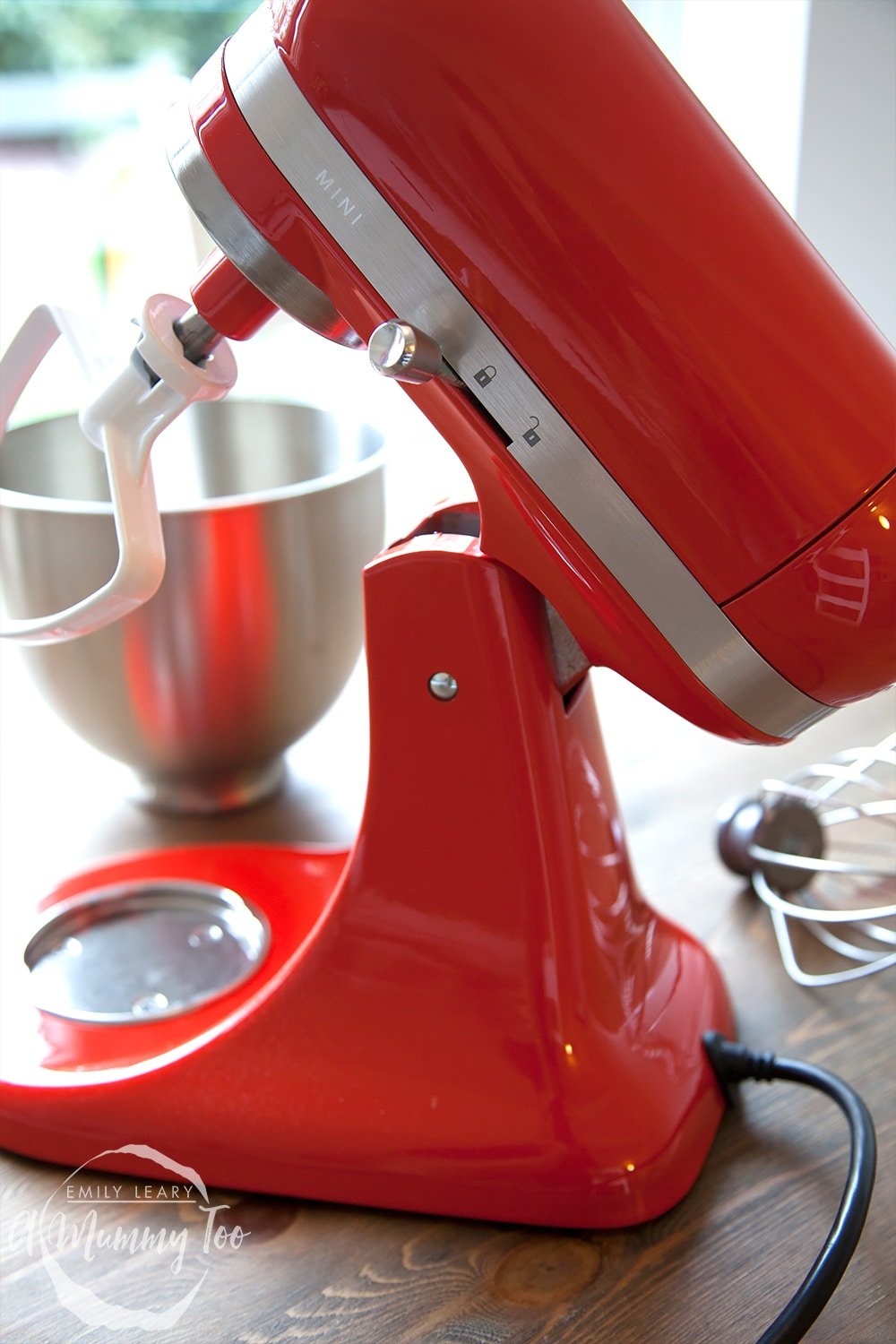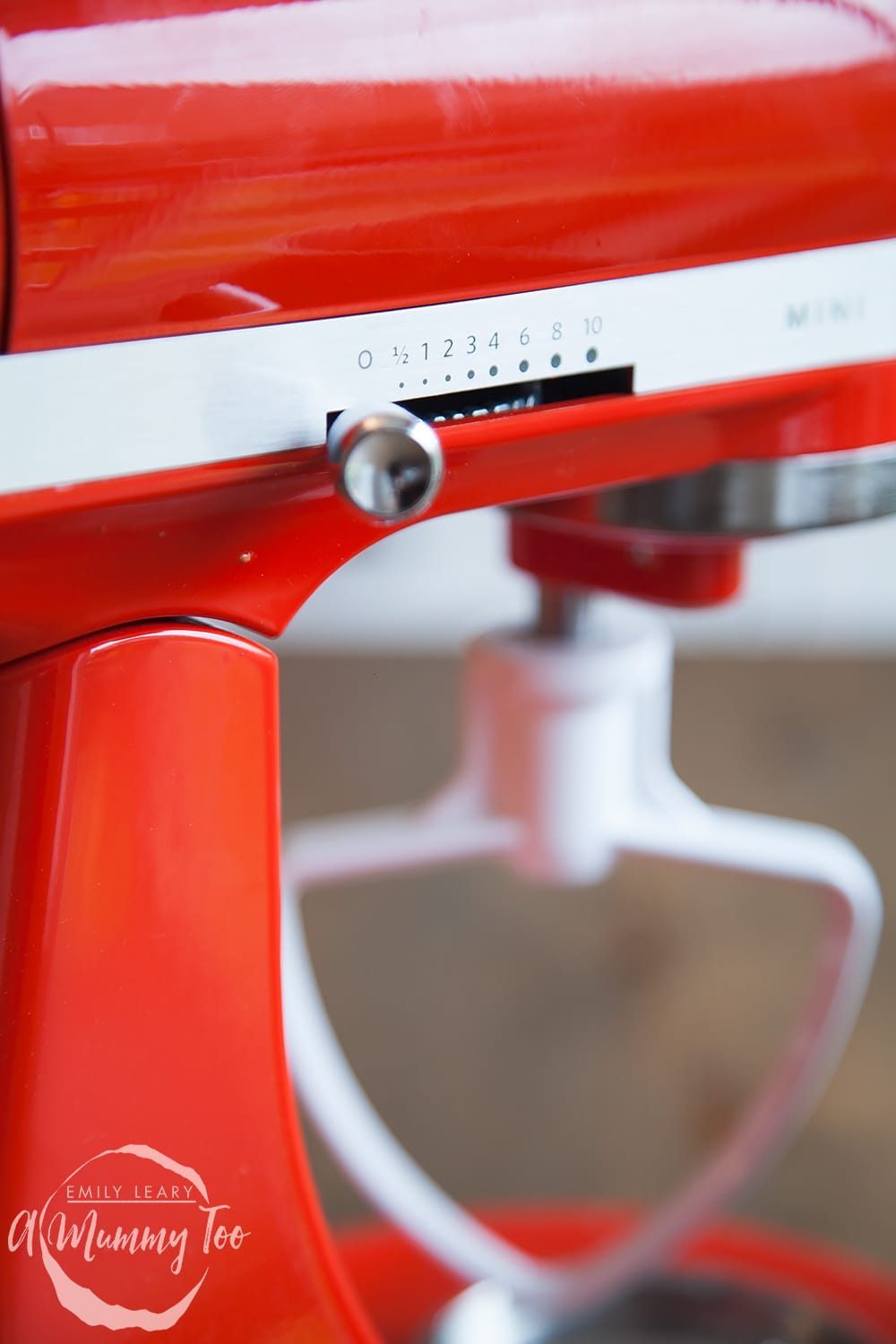 Noise levels are similar. It's not deafening, but it is noisy. You're not going to need to shout to be heard, and if you use it at night once the kids are asleep, you should be fine but you're going to want to close the kitchen door.
As with most standard mixers, the KitchenAid Mini comes with a wire whip for aerating mixtures, a flat beater for heavy mixtures, and a dough hook for bread dough. The bowl and dough hook are dishwasher safe, and everything rinses off well, just as with the Classic model.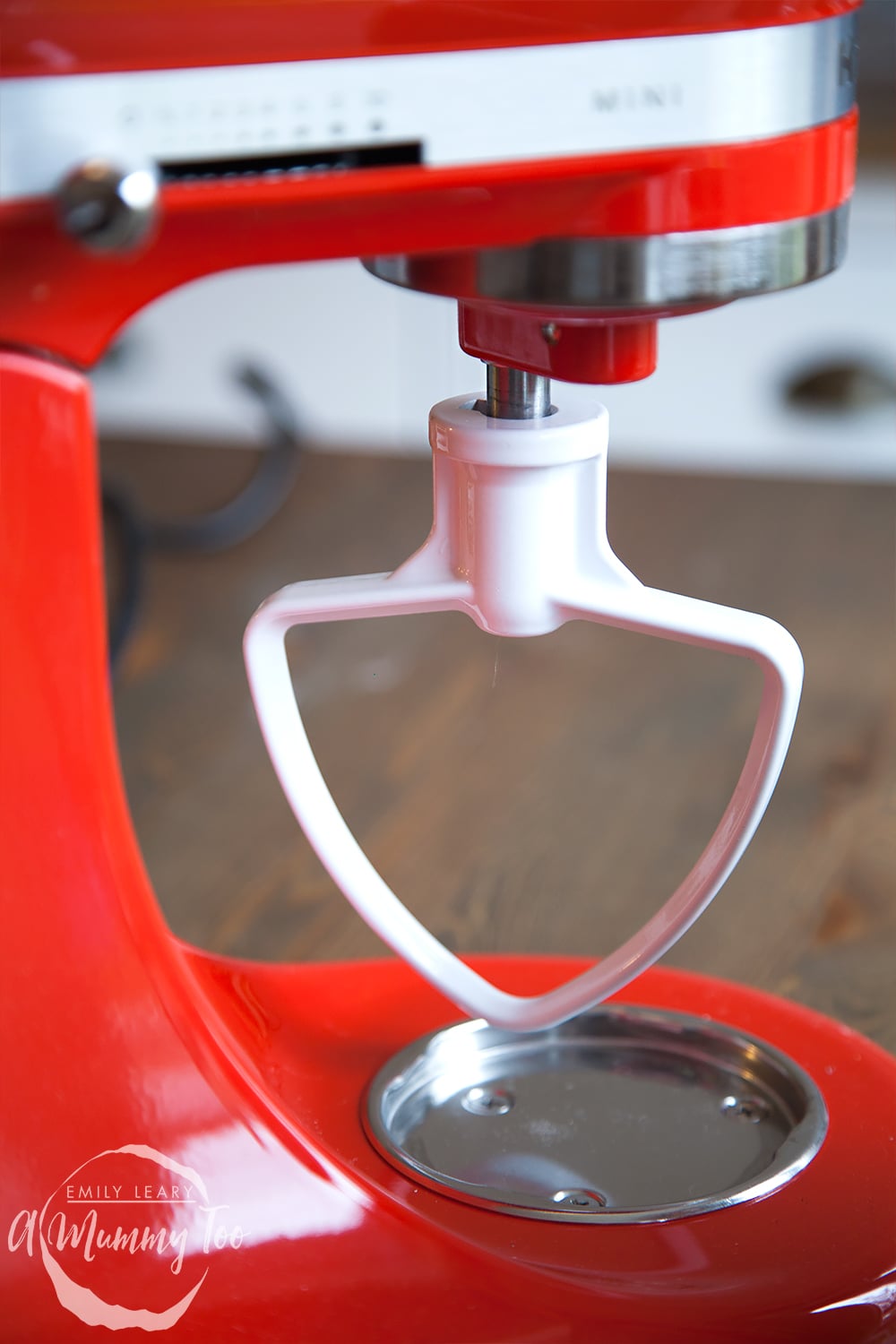 You might expect that the reduction in size and weight would be at a cost to the functionality, but the Mini boasts the same multipurpose attachment hub that the original KichenAid stand mixers are known for, meaning all the current attachments you might own or wish to buy (for example the spiralizer, juicer or pasta rollers etc) will fit perfectly.
There are a few optional accessories specifically for the Mini, such as a pouring shield to help prevent splashing. If you're used to this from the Artisan model, you might consider it a must – especially for buttercream – who wants icing sugar all over the kitchen?!
Other optional accessories include a 3.3K bowl in stainless steel with handle, and flex edge beater with a flexible santoprene side for faster mixing of normal and heavy mixtures without having to stop to use a spatula on the sides. I've got my eye on the latter, as I find sticking to the sides is always an issue with stand mixers, especially when making small batches of sticky batters or frosting.
In some ways, having a smaller bowl is actually better for smaller batches, since the bowl fills up faster and so there's less chance of ingredients 'hiding' from the beater around the sides of the bowl.
Now of course, as with anything from the KitchenAid range, it's not just about function; it's also about form. The KitchenAid Mini is just as beautiful as its larger siblings, and comes in a range of glorious colours to suit the most modern through to the most retro kitchens, such as Matte Black, Matte Grey, Honeydew or Hot Sauce (as pictured here).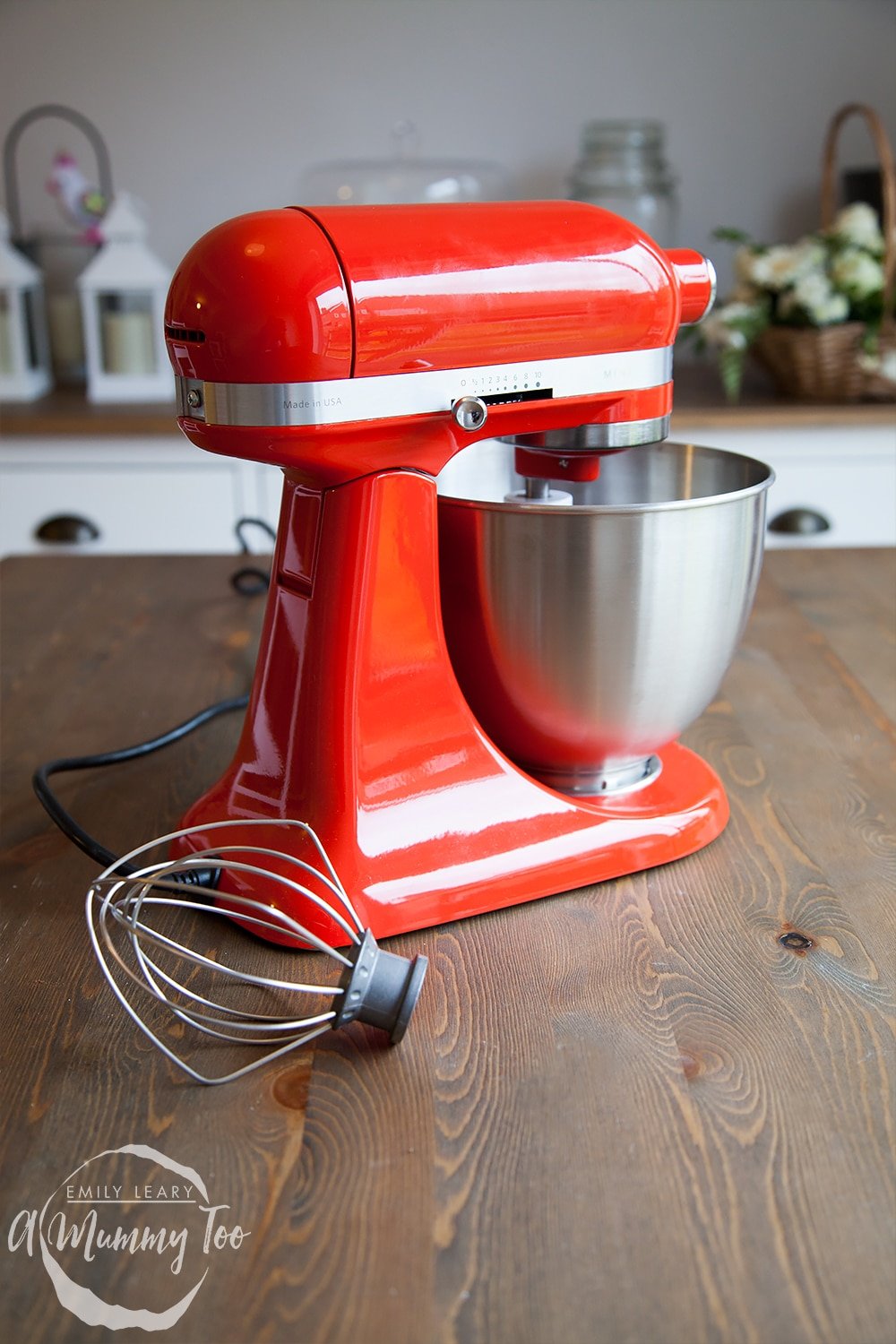 With a price point of around £450, the Mini is not so much cheaper that the Classic (currently from £500) that you'd buy it for cost savings alone. And it's unlikely you'd look to own a KitchenAid Mini in addition to a KitchenAid Classic or Artisan.
Think of it like buying a compact car – you want it to do everything a standard car does, but in a smaller package. You're willing to compromise a little on capacity, but you'd hope for the same functionality and ideally even the same power.
That's what the KitchenAid Mini offers. So if your kitchen is on the small side or you're more of a small batch baker, this is the model for you.
KitchenAid provided the Mini for review.
6 FUN recipes to make with kids - a FREE family baking eBook!
Have a free copy of my family baking eBook! With 6 easy recipes and bonus activities to get kids into the kitchen - and keep them busy for hours!