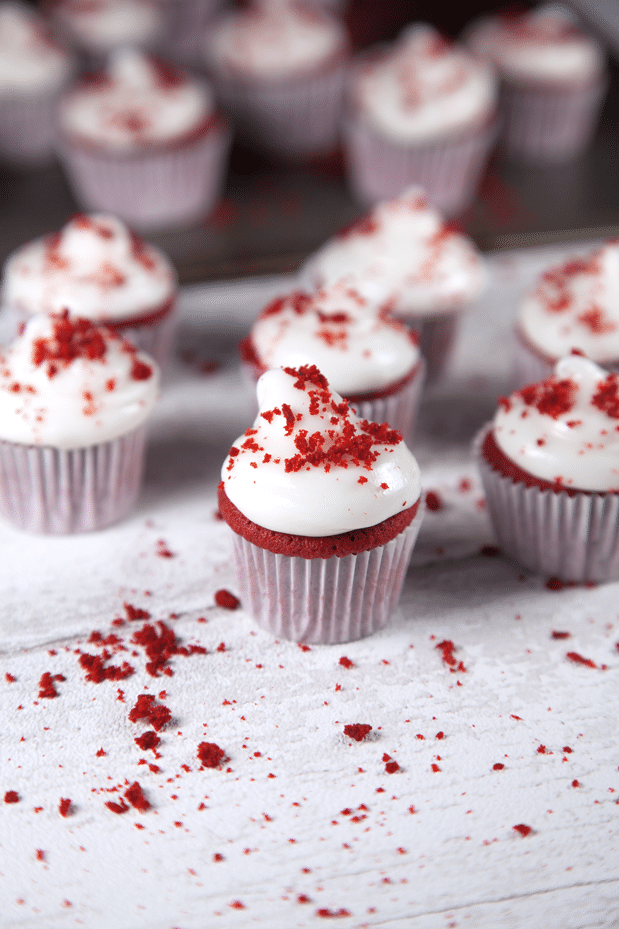 Here's a cute little treat that's perfect if you're entertaining guests this Christmas. They're dainty little red velvet cupcakes, baked in minutes.
This simple recipe ensures you get the perfect texture every single time and the finished look is super cute. Here's what to do…

Mini red velvet cupcakes with cream cheese frosting
Dainty little velvety sponges, topped with cream cheese frosting.
Recipe type:
Cookies, cakes and bakes
Ingredients
2 medium free range eggs
100g (3.5oz) Self-raising flour
100g (3.5oz) Caster sugar
100g (3.5oz) Margarine
2 tbsp whole milk
1 tbsp cocoa
1 tsp red food colouring gel
A large baking sheet
50 mini cupcake cases
100g cream cheese
300g icing sugar
A few drops of vanilla essence
Instructions
Preheat the oven to 180C (160C fan). Put the eggs flour, sugar, margarine, cocoa, milk and food colouring in a bowl and whisk for about a minute until pale and smooth.
On a baking sheet, double up the cupcake cases to create 25 thicker cases (it helps them to keep their shape as they bake). Fill each one with the batter up to approx 1cm from top, then place in the oven on their tray for 10-12 mins until springy on top. Transfer to a wire rack to cool completely.
Beat the cream cheese and vanilla essence in a clean bowl to loosen, then sieve in the icing sugar and whisk until light and airy (don't over beat, it'll collapse again). Pipe or spoon a little icing over each cake, except one. With the last remaining cake, crumble it up as finely as you can and sprinkle it over the frosting on the other 24 cakes from a height to create decorative red speckles. Leave to set for 30 minutes - the icing will firm up but shouldn't dry out.
Store in an airtight container - they'll keep for a couple of days in a cool place.
These little treats are so cute and moreish, you could pop them in your mouth whole.
They make great festive gifts and are wonderful to take to work for a little snack time treat. Enjoy!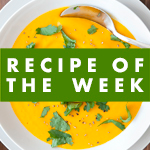 This recipe originally appeared on Avon and has been rehomed here. Do check out my Avon food blog – I pop a new recipe up over there about twice a month.