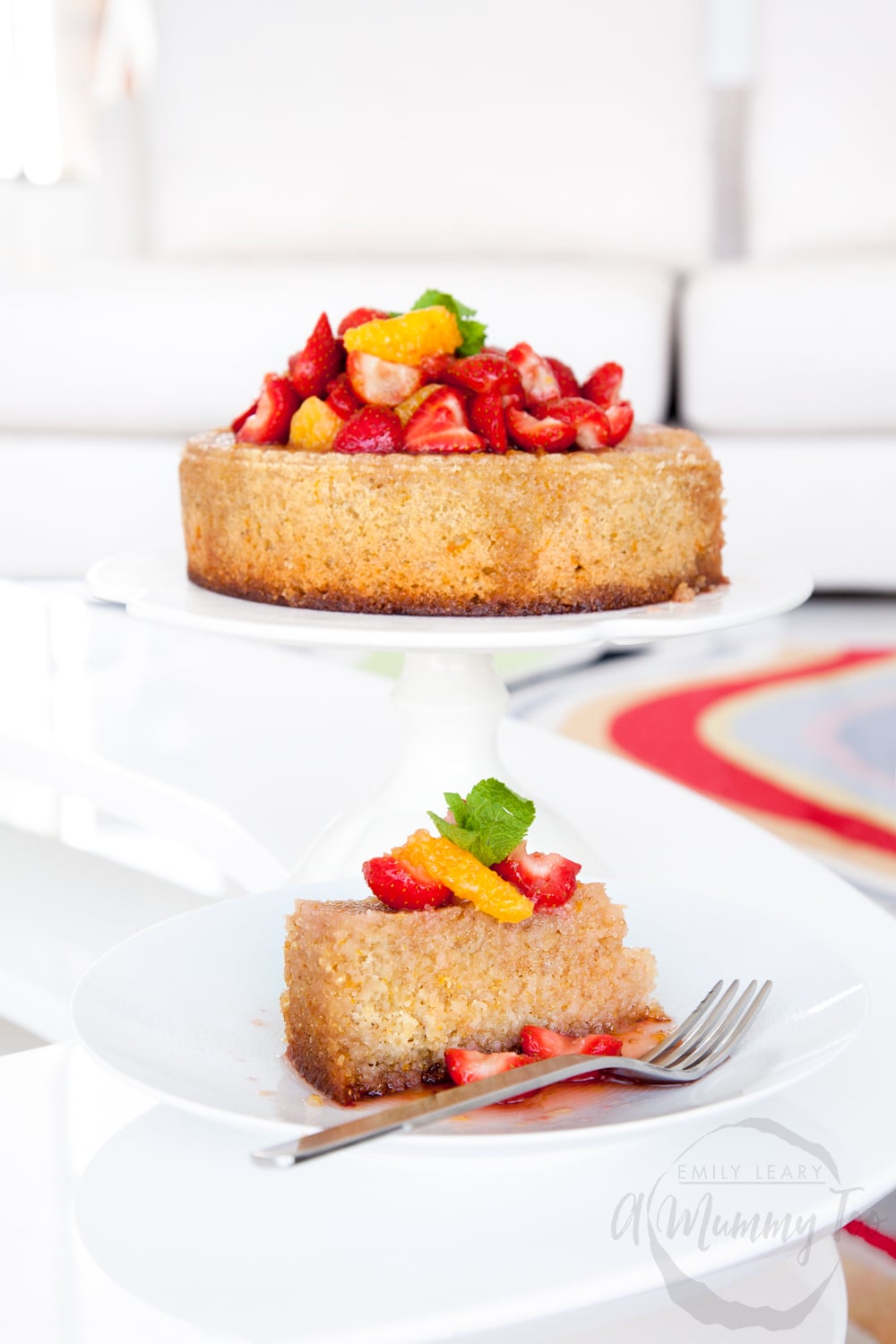 I love cooking with coconut oil, so when Pura got in touch to tell me about their new pourable coconut oil blend, it immediately piqued my curiosity.
Pura Coconut Blend includes two products: a liquid blend and a spray, and the big selling point is that it's stable in a liquid state, because it's combined with rapeseed and sunflower oil.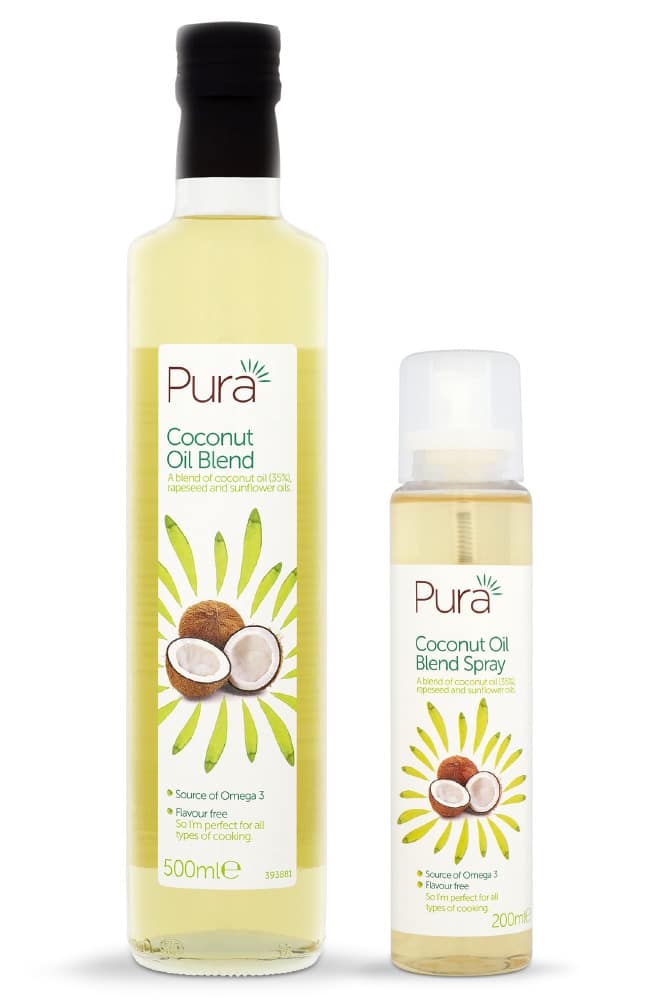 As well as being convenient and reducing preparation time, it's also high in Omega 3 and lower in saturated fat than standard coconut oil. Another plus is that it's flavourless, so you can use it even in dishes that wouldn't suit a coconutty flavour.
I put Pura Coconut Oil Blend through its paces with this aromatic, temptingly golden and utterly delicious orange, almond and quinoa cake.
Made with cooked quinoa, ground almonds, honey, Pura Liquid Coconut Oil, eggs and orange zest & juice, the texture is kind of like a sponge, kind of a like a treacle tart, and the strawberries and orange piled on top with plenty of honey syrup makes the cake extra moist and packed with flavour.
This gorgeous dessert is also gluten-free and dairy-free, so it's a great option for those with relevant allergies.
Here's how to make it.
Print
Orange and Almond Quinoa Cake
Yield 12
Gluten-free and dairy-free, this cake ticks a few boxes for those with certain allergies. Made with cooked quinoa, almonds, honey, Pura Liquid Coconut Oil, eggs and orange.
Ingredients
150g white quinoa
Pinch of salt
150ml Pura Liquid Coconut Oil
200g caster sugar
3 large eggs, beaten
1 tsp vanilla extract
200g ground almonds
1 tsp gluten-free baking powder
1 large orange
6tbsp clear honey
150g strawberries, halved
Mint sprigs, to decorate
Instructions
Rinse the quinoa in a sieve, then put it into a saucepan with a pinch of salt and double the volume of water. Bring to the boil, then reduce the heat and simmer gently for 12-15 minutes. Rinse with cold water to cool quickly, then drain really well.
Preheat the oven to 180°C, fan oven 160°C. Gas Mark 4. Grease and line a 20cm round cake tin.
Whisk together the Pura Liquid Coconut Oil, caster sugar and eggs. Stir in the vanilla extract, quinoa, ground almonds and baking powder. Finely grate the orange zest and stir it in.
Transfer the mixture to the cake tin. Bake for 1 hour until set and golden. Cool for 20 minutes in the tin, then turn out carefully and cool completely. Remove the lining paper.
To make the topping, use a knife to remove all the pith from the orange. Cut the orange into slices and place in a saucepan. Add the honey and strawberries and simmer gently for 1-2 minutes. Cool slightly, then arrange on top of the cake, spooning the juices on top. Decorate with mint sprigs.
Courses Cookies, cakes and bakes
Pura Coconut Oil Blend is available from ASDA, Sainsbury's and Morrison's from mid-September 2016, priced at £4 for a 500ml bottle. The Spray comes in 200ml bottles RRP £2.50.
PIN ME!
Don't forget to pin this recipe for later!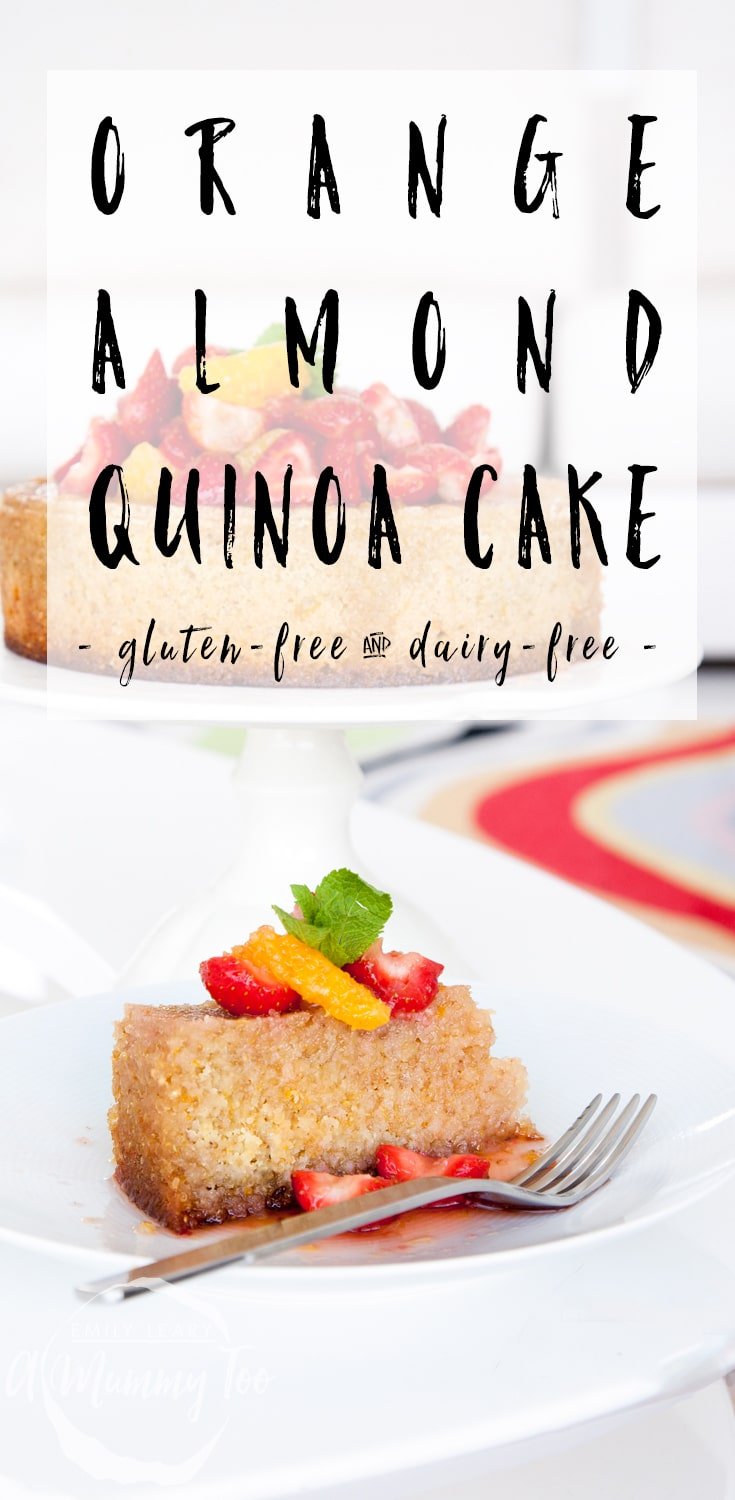 This is a commissioned post for Pura Coconut Oil Blend