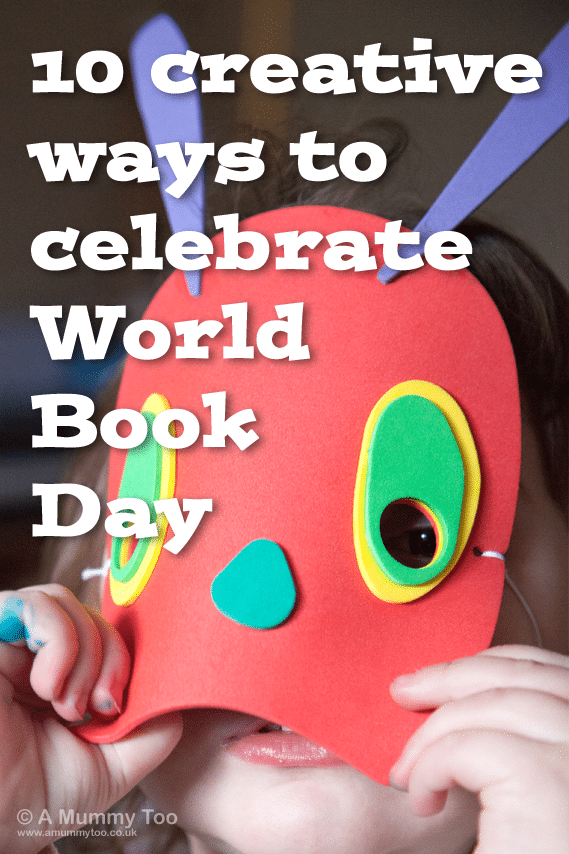 5th March 2015 is World Book Day - here are ten simple and fun ideas for creative activities to try with the kids.
Write a letter to your favourite book character
Helping your child pen a letter to their favourite book character is a great way to develop comprehension skills. Check out Crayon and Freckles for ideas on how to create a mailbox to 'post' their letters.
Read a book from another culture
Wonderful as they are for inspiring the imagination, Western prints of fairy tales can be very narrow in their cultural view. It's never too early to start broadening a child's understanding of cultures beyond their own. Or how about reading a well-loved classic in an unfamiliar language - the pictures will be the same, but the words and perhaps the lettering will be unfamiliar, making for a great exploring activity and a chance to discuss other languages. In the Playroom has a great round up of children's books in Arabic.
Make a bookmark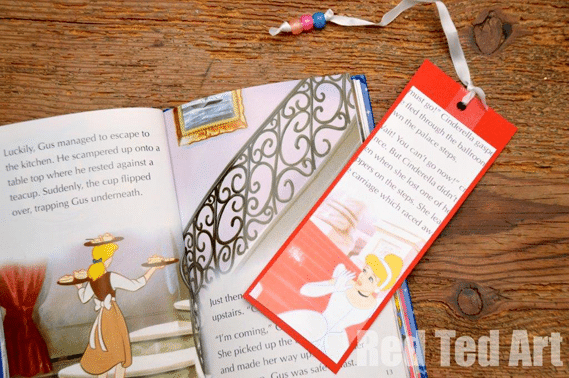 From basic ones cut out of felt, to beautiful bookmarks made from the pages of books like these from Red Ted Art, making bookmarks is fun and can be enjoyed long after World Book Day is over.
Sing a song
Nursery rhymes are a great place to start, or you could try writing your own, or try making up your own tune for familiar books written in verse. Imagine what the Gruffalo would sound like if set to a score.
Bake a story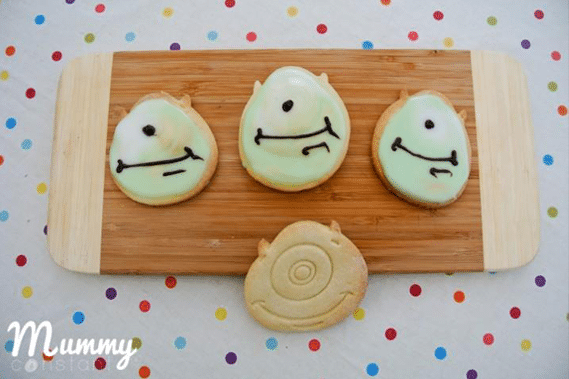 Baking for World Book Day is loads of fun - you can get as creative as you like and then eat the results. We love these super cute Monsters Inc cookies from Mummy Constant.
Dress up
How about one of the pirates from The Troll by Julia Donaldson, as created by blogger Mummy of Two? Or this The Rainbow Fish costume from Here Come the Girls?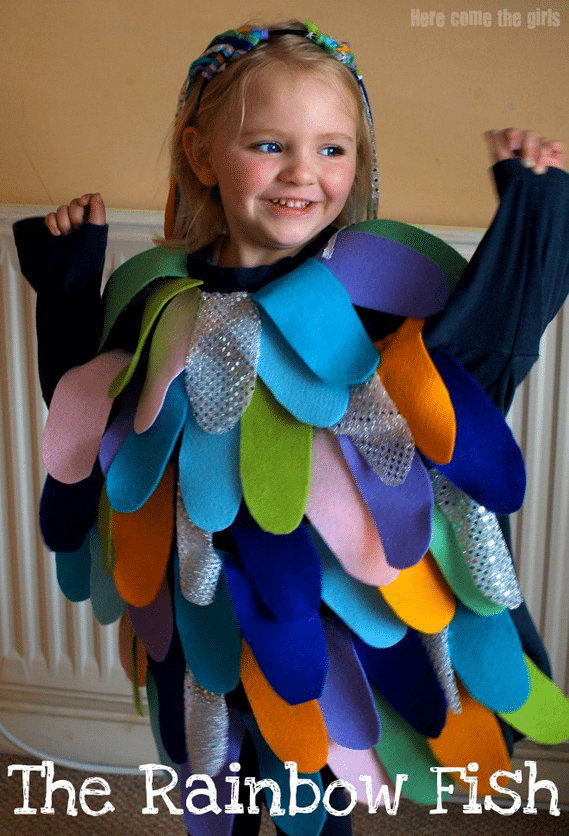 There are loads more costume ideas here on Boo Roo and Tigger Too.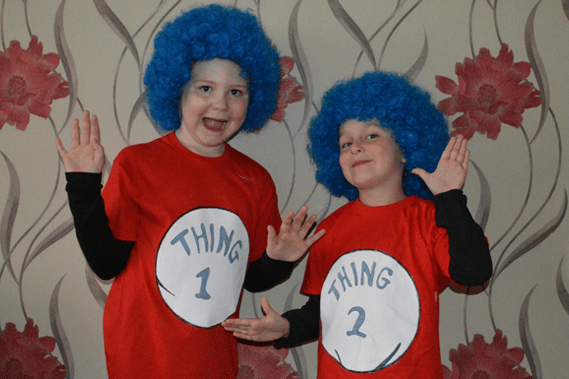 Finger puppets
Finger puppets can be made in minutes with felt or paper and can be a great way to facilitate role play. They're great for stories involving groups of characters, such as the Three Little Pigs.
Make a mask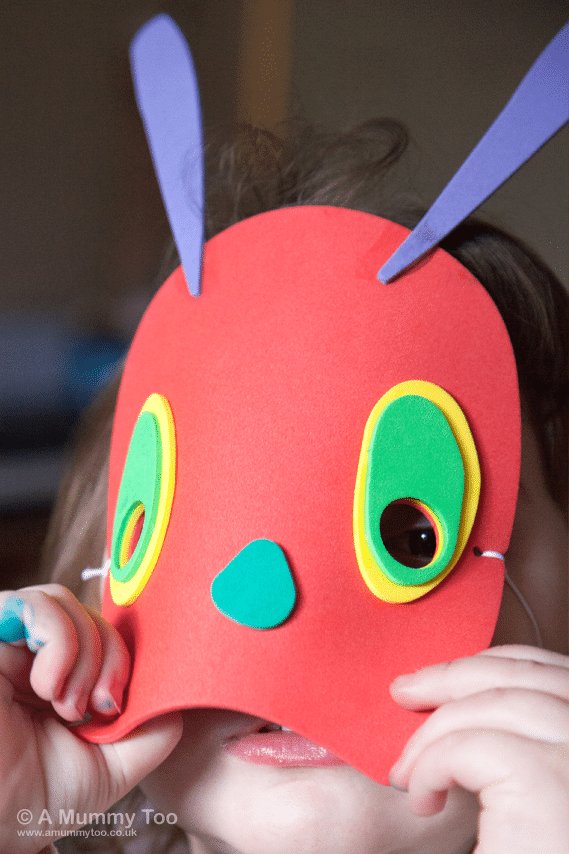 Get creative with paper, felt, sponges or plastic to create masks. You could start from scratch, pick up basic masks from the craft store, or this caterpillar is part of a craft kit from the official Eric Carle range.
Put on a play
With the kids all dressed up in their World Book Day costumes, why not try acting out some of their favourite scenes. Or better still, put on a play imagining what would happen if The Gruffalo met The Cat in the Cat, or if Harry Potter met Dorothy from The Wizard of Oz!
Give the gift of reading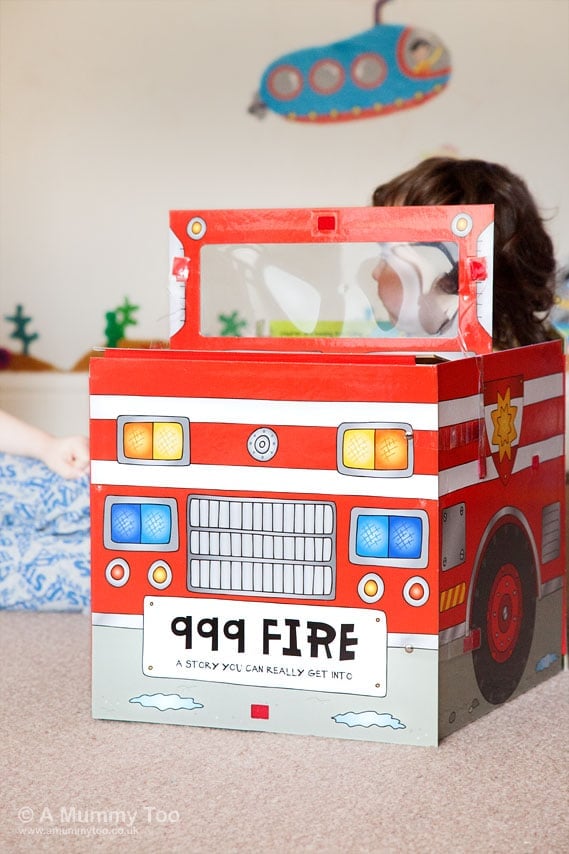 If you want to nurture a child's passion for reading, giving a book as a gift is a great place to start.
Can't get to the shops? Perhaps your child would like to give a copy of their favourite book to their sibling or best friend, so that they can share in the story together.
So that's 10 ideas for World Book Day. What would you add?
6 FUN recipes to make with kids - a FREE family baking eBook!
Have a free copy of my family baking eBook! With 6 easy recipes and bonus activities to get kids into the kitchen - and keep them busy for hours!