The Easter holidays are an exciting time, packed with plenty of opportunities to have fun and get creative. Here are 14 free Easter printables you can grab for the kids today.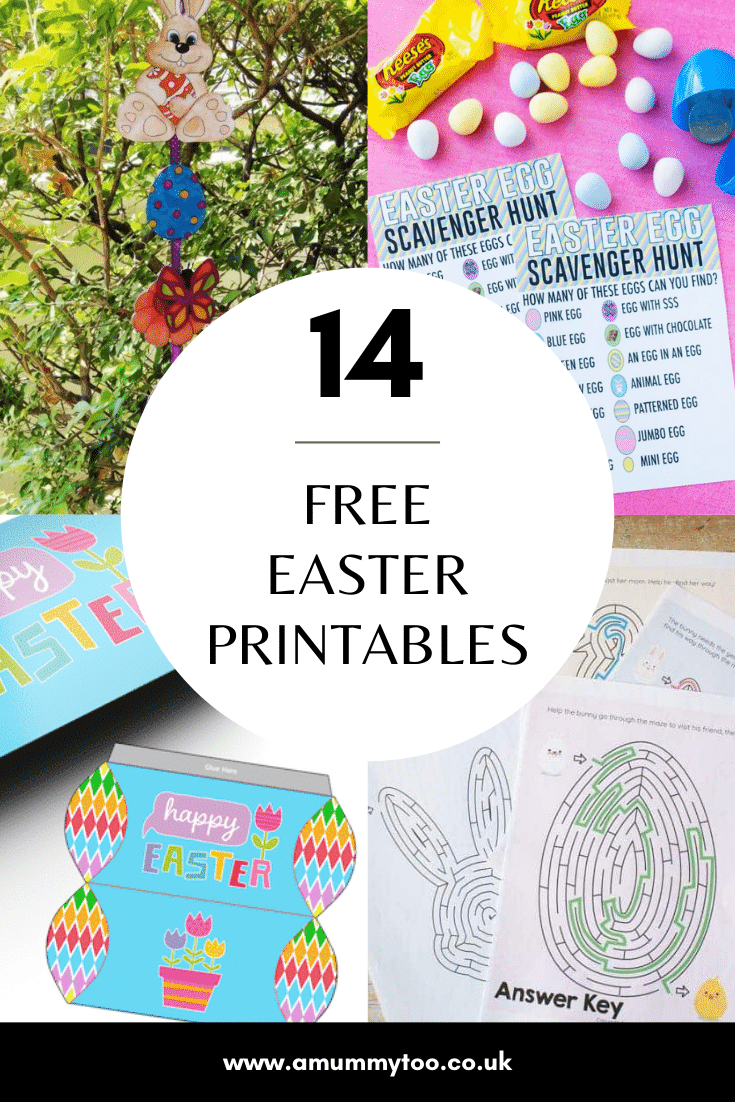 To grab any of them, all you have to do is click the link below the image. And be sure to read all the way through, as I've added lots more tips to make sure you have a wonderful Easter that's as egg-citing as possible.
Easter chick printable keepsake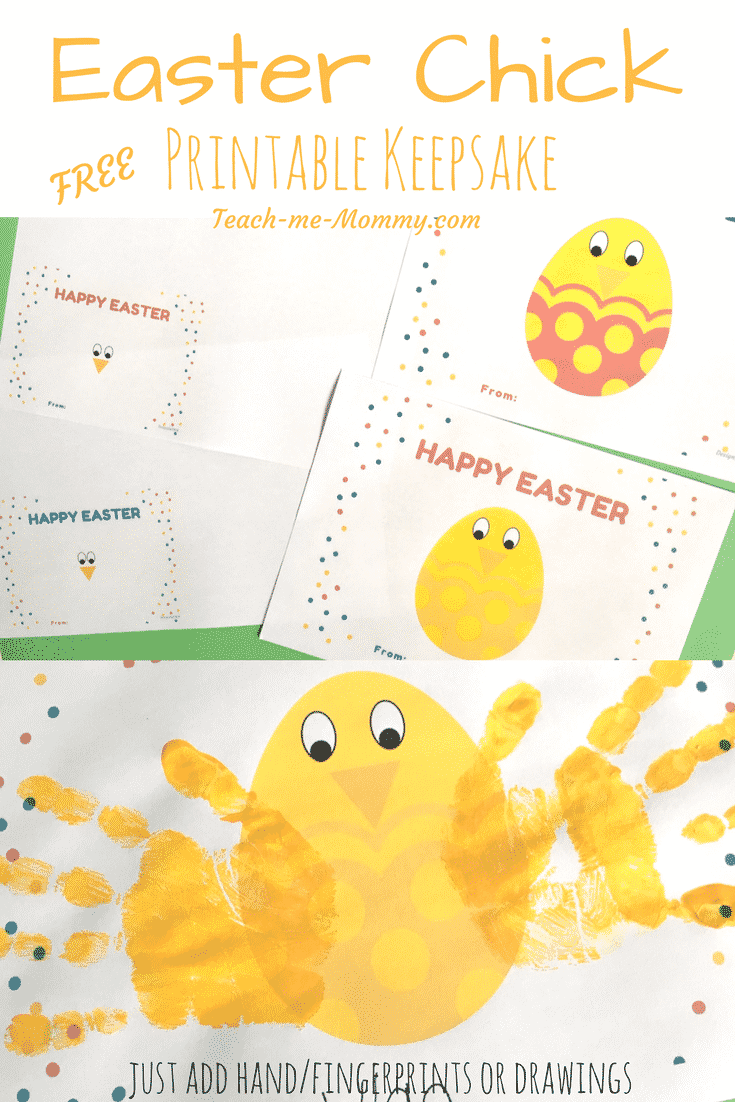 This printable is the perfect keepsake for younger children. Simply print off the chick in colour and then take some yellow finger paint and use it to create the wings at either side. There are a few lovely designs to choose from.
Get the printable from Teach Me Mommy
Jelly bean prayer printable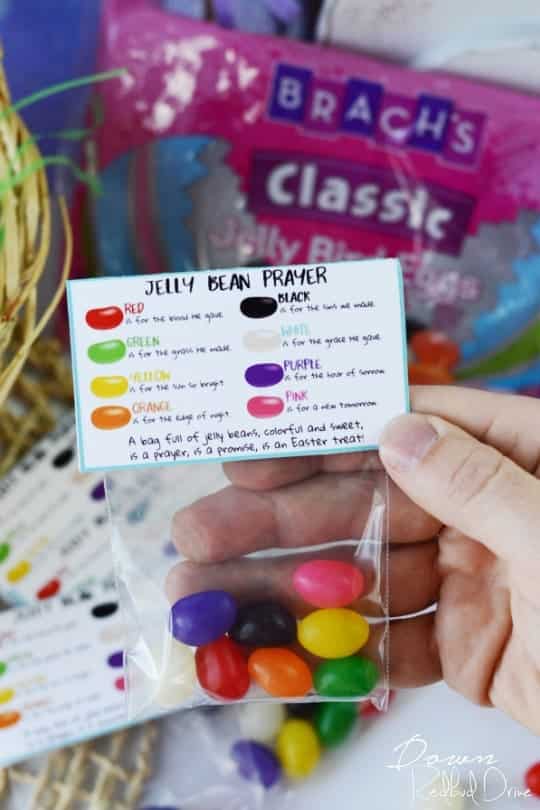 This Jelly Bean Prayer printable is such a cute addition to any Easter Basket. Just make up a small bag of egg-shaped, coloured jelly beans and then attach this cute custom Easter treat label.
Get the printable from Down Redbud Drive
Spring subway art printable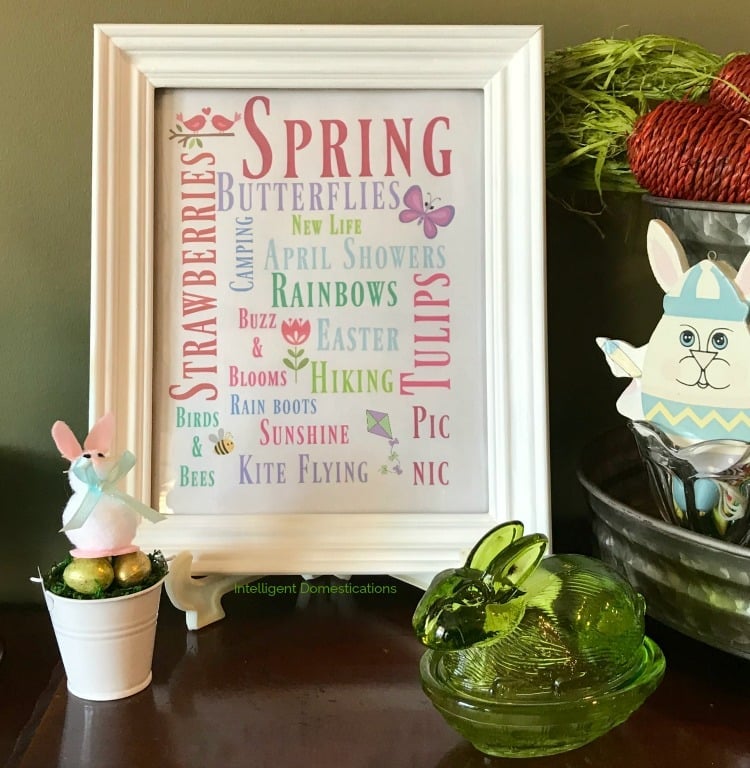 This is a wonderful DIY for adults or older children. Simply print off the free word art and fit it inside frame of your choice. It's great as a piece of Easter decor, and since the words in the art are spring-themed, you can display this craft right through the spring season.
Get the free printable from Intelligent Domestications
Easter bunny letter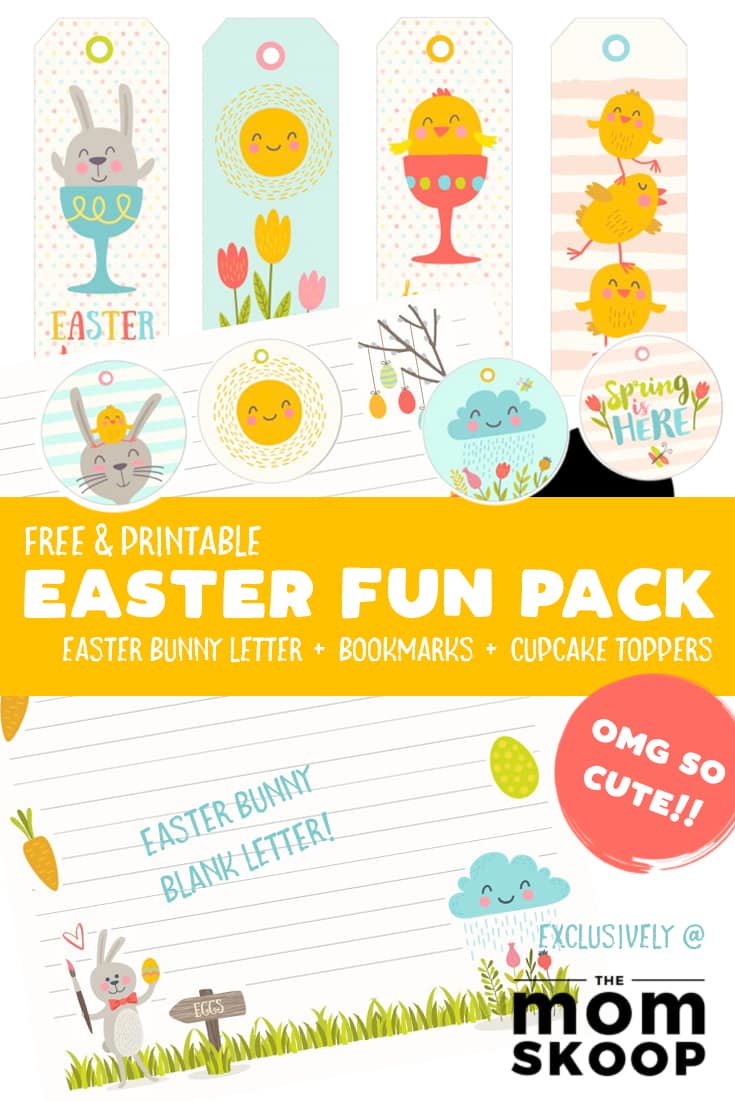 This free Easter printable bundle is sure to bring a sense of joy and wonder to children who are waiting for that elusive rabbit to bring them holiday treats! The bundle includes an Easter bunny letter, some beautifully illustrated cupcake toppers and some wonderful Easter bookmarks.
Get the free printable from Mom Skoop
Happy Easter frame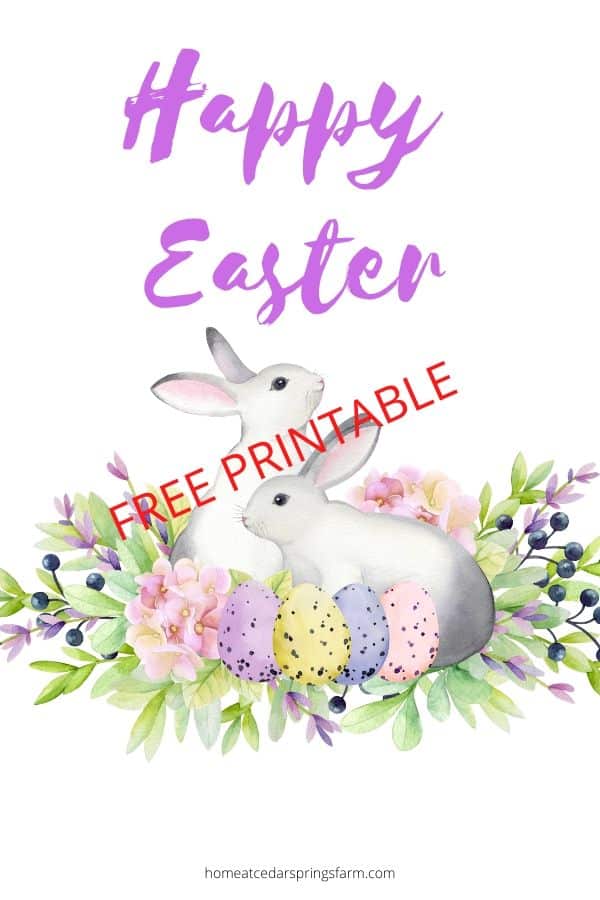 This Happy Easter printable is another wonderful DIY decor item that can be printed and fitted inside a decorative frame. With two cute bunnies in a berry bush, surrounded by coloured Easter eggs, it's a lovely, warm image. Simply click the link below, and enter your email address at the bottom of the page, print the free printable off in colour and you're ready to go!
Get the free printable from Home At Cedar Springs Farm
Free Easter colouring sheets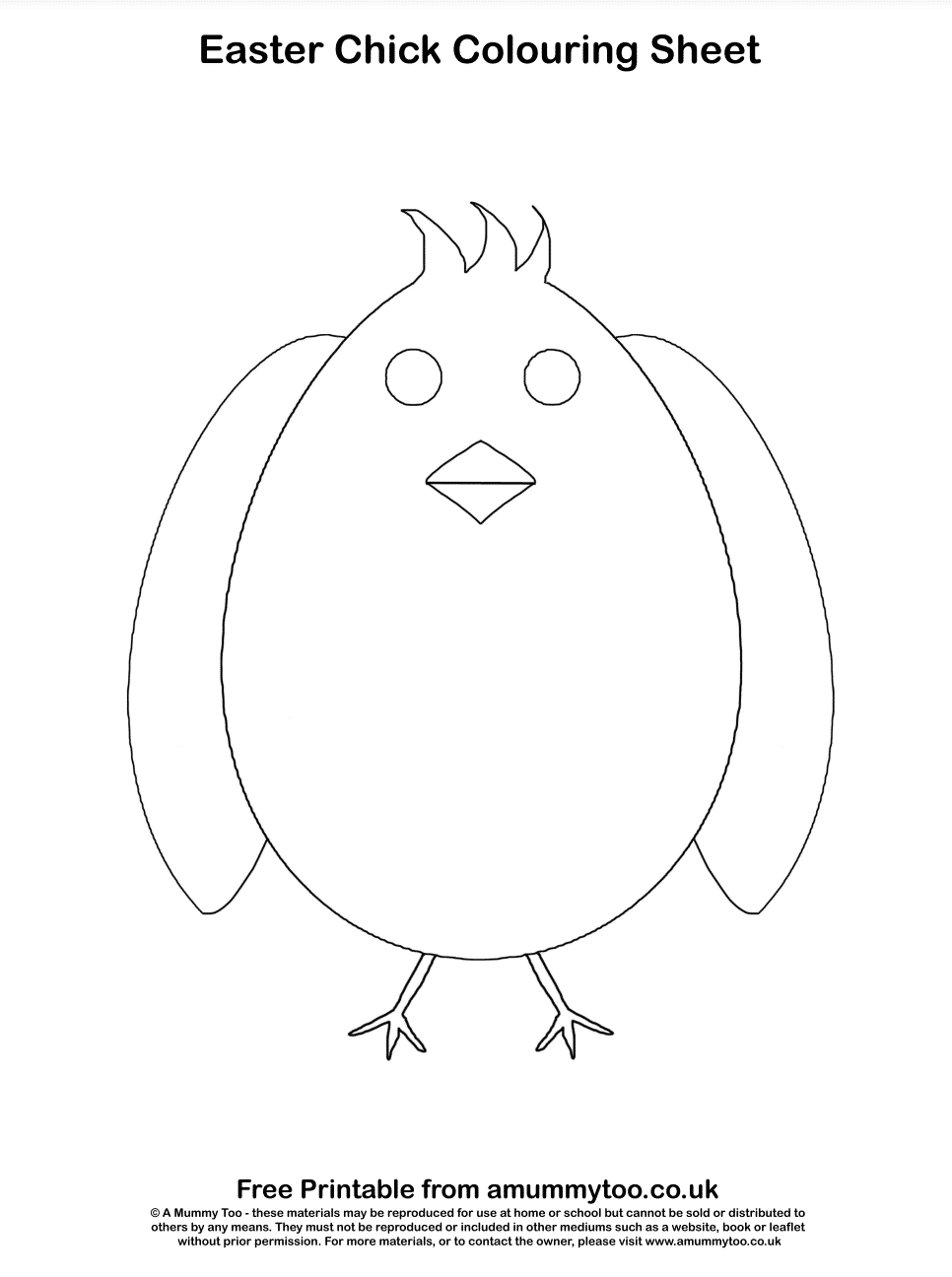 If you're looking for activities to keep the kids busy this Easter, these printables are just the ticket. There are three different characters to choose from - a chick and two choices of Easter egg. All can be printed off and coloured in. The simple outlines make this a perfect activity for younger children.
Just click the buttons below to download printable PDFs. There are two different egg designs and an Easter chick to choose from.
Easter word search worksheet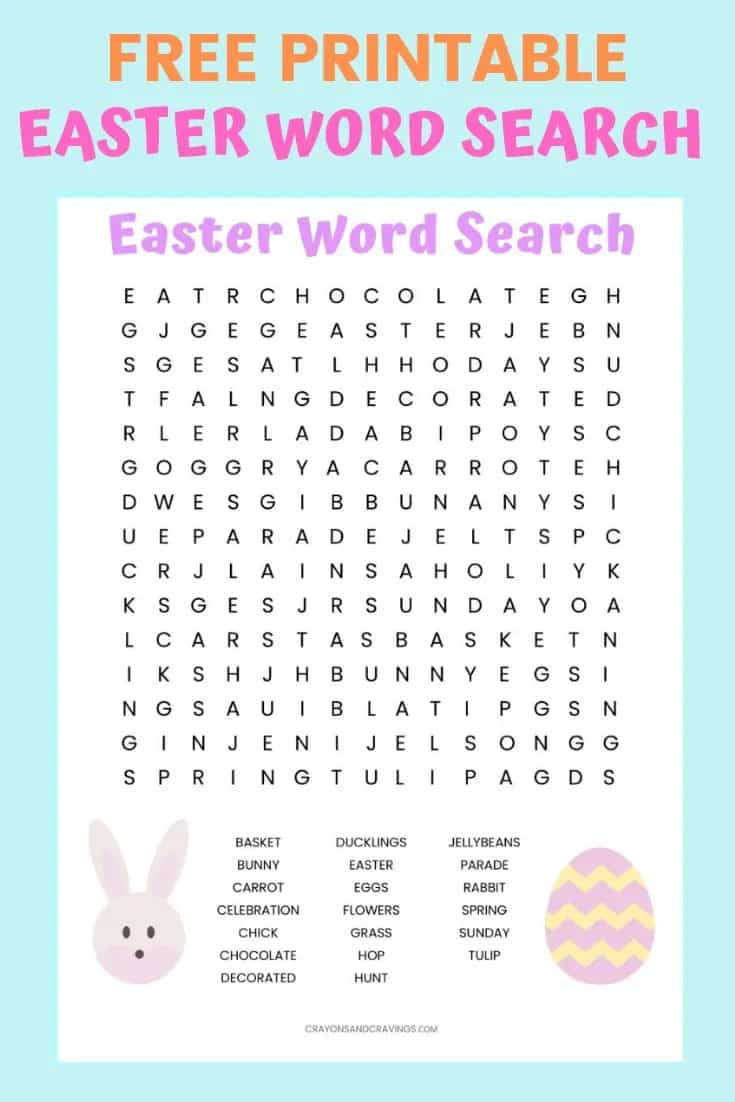 This printable Easter Word Search has 20 Easter themed words to find. Simply print off the sheet and get your kids to find the words within the puzzle. Why not print off a copy each and see who can find all the words first?
Get the free printable at Crayons and Cravings
Easter egg colouring pages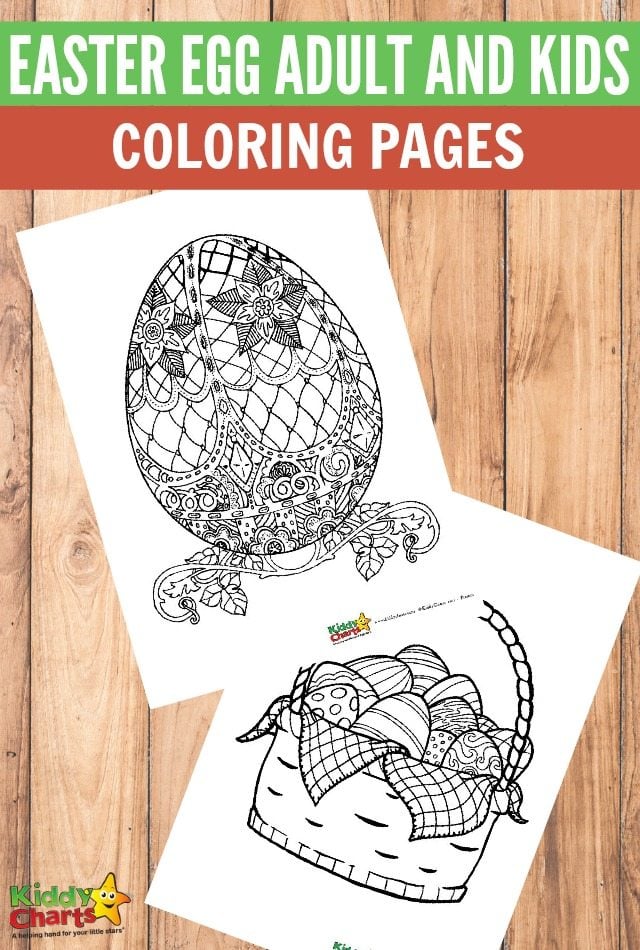 These intricate Easter Egg illustrations are beautiful and have enough detail to keep younger and older children entertained as they colour them in. Once they're done, why not cut them out and use them as decorations around the house? Or give them as a gift to friends and family.
Get the printables from Kiddy Charts
Outdoor Easter egg hunt clues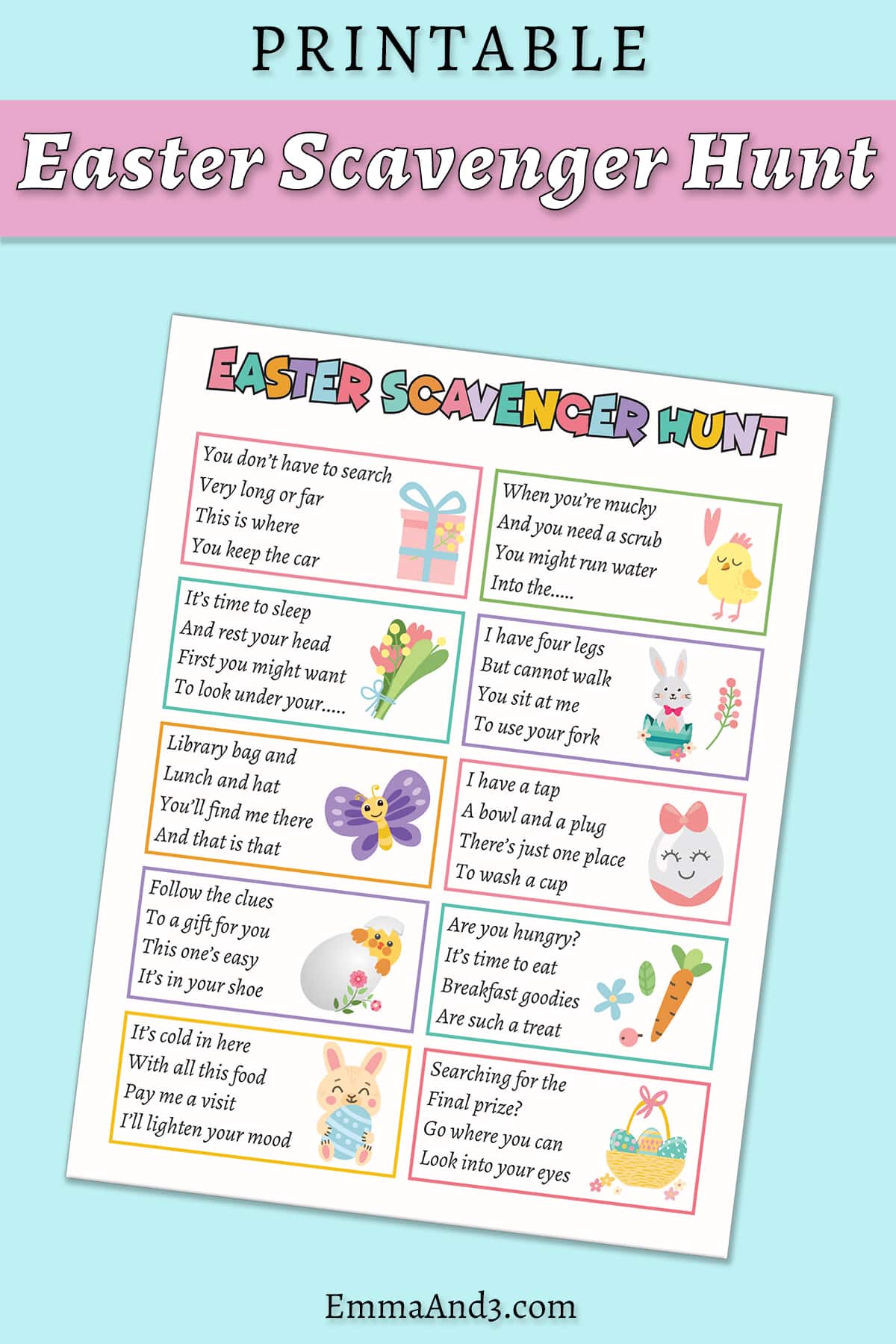 Easter isn't complete without a classic Easter Egg hunt but coming up with all those clues can be a bit difficult, so why not grab this printable and have all the hard work done for you? Children will love solving these riddles and finding treats around the house or garden.
Get the free printable from Emma and 3
Easter bunny storage bin label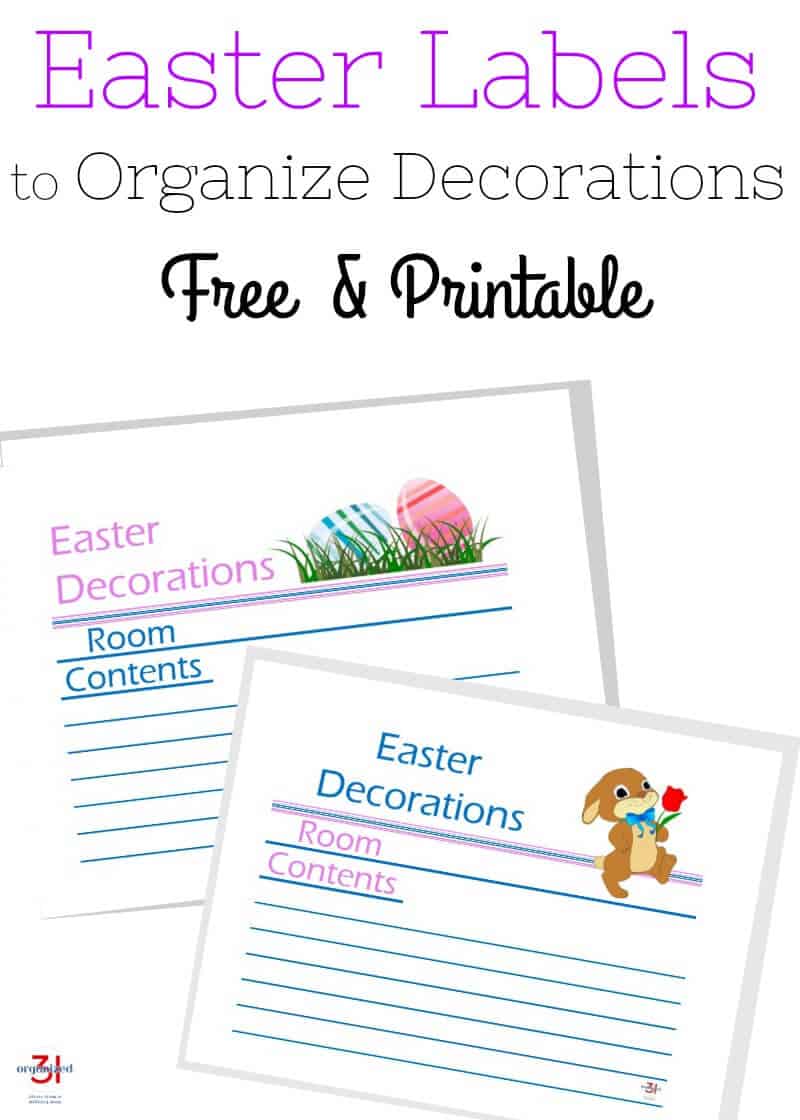 If you have collected quite a haul of Easter decorations over the years, then you'll love these free printable labels designed to help you keep your Easter supplies organised. Simply print out the labels, stick them on your boxes, bags and jars and when it comes to next year, your Easter decorations will be beautifully neat and ready to go.
Get the free printable from Organized 31
Easter pillow box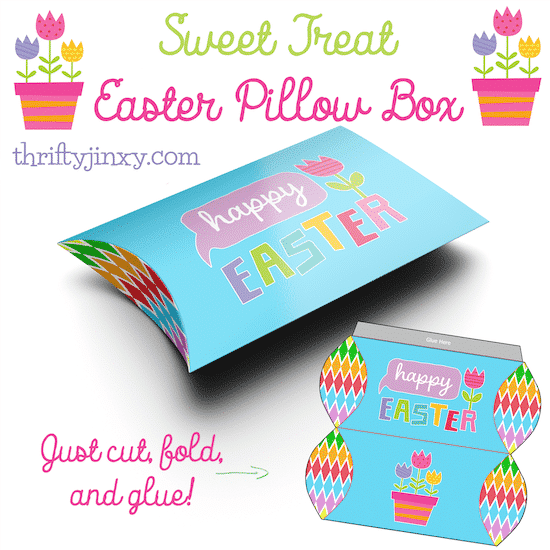 These printable Easter Pillow Boxes are perfect for filling Easter baskets, for egg hunts, for classroom gifts or as a party favour. Just print out the template, glue to thin card (a cereal box will work great), cut out, fold and glue!
Get the free printable from Thrifty Jinxy
Easter egg scavenger hunt
This Easter printable is the perfect Easter Egg Scavenger hunt assistant. Simply print off one sheet per child or team, hide a variety of eggs around the house or garden, then let them run around trying to tick everything off. The person or team who ticks off the most eggs is the winner!
Get the printable from Play Party Plan
Easter printable shape mazes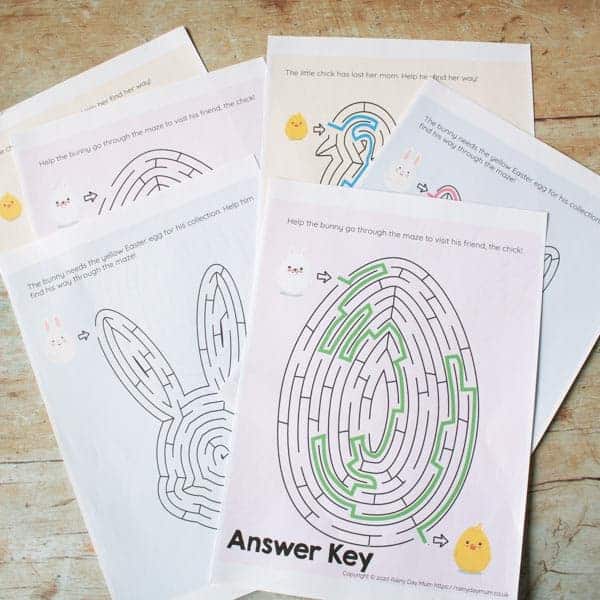 The Easter maze puzzles are so cute! They are completely free to print off and use and come in a variety of patterns, from bunnies to chicks to eggs. They're sure to keep the kids entertained while you set up an Easter egg hunt. Consider laminating the sheets and providing your kids with a whiteboard marker to allow them to rub out and try again if they go wrong.
Get the printable from Rainy Day Mum
Easter egg hunt printables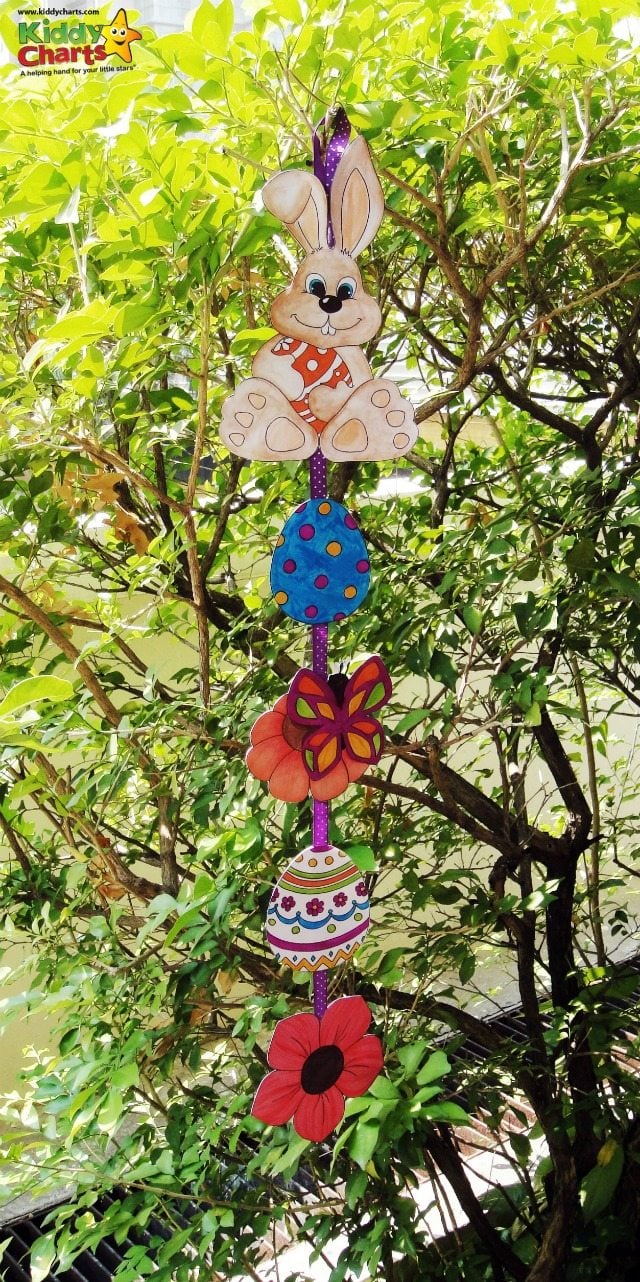 These wonderful decorative printables are perfect to print, cut out and decorate in the run up to Easter. They look great and could definitely keep the kids busy for a while as the kit includes everything you need for a colourful Easter egg hunt, including Easter signs, Easter egg holders, Easter baskets, and even signs that can even be made into a mobile with a little bit of imagination.
Get the printable from Kiddy Charts
---
What can I do if I don't have a printer to print my printable?
Ask a friend, family member or your child's school
If you know a friend or family member with a printer then you could ask if they wouldn't mind printing off what you need. It might also be worth contacting your child's teacher as they may be happy to print something off for your, or even give an activity a try in class!
Use a library, print shop or internet café
You can use the internet to find a local facility that can print out what you need. I would try to use a library first if possible, as the prices will be likely be the most reasonable. Print shops and internet cafes tends to be a little more expensive, so it may be best to phone ahead to check first.
Draw on them with a tablet, smartphone or computer
You can still get a lot of fun out of a printable with whatever digital device you have to hand, and especially if it comes with a digital pen.
Many of the printables listed above (such as box labels, colouring in activities and mazes) can be completed or partially completed digitally using a drawing app and a mouse, finger or digital pen. Simple drawing apps that can ink over an image or add text come with both iOS and Android devices and most desktops.
Things like the mazes you can do wholly digitally and still have great fun. For things like the box labels, decorations and masks, you can colour and decorate them digitally, then print them out at a later date when you have access to a printer.
Quick tip: If you'd like the ink to not completely obscure the printable, see if your drawing app has the ability to lower the 'opacity' of the brush, use a 'highlighter' pen or set the layer you're on to 'multiply'.
Trace over the image on a tablet
If you display an image on your phone and put a piece of paper over it, you can actually trace over it with relative ease. Make sure your tablet's brightness is turned all the way up and use thin paper. Tracing paper works best, but even standard printer paper should work on printables with thick lines and high contrast.
Be sure to only use soft felt pens that are easy to clean off as some bleeding through the paper may occur.
A finger will still register on a tablet with a piece of paper over it, so to avoid those accidental interactions, try our Lightbox Trace for iOS or Tracer! for Android.
What can I do if I don't have any printer paper to print my printable?
If you've run out of printer paper you can make do with any old paper you can find. You could use the back of old bills or utility statements - kids won't mind a bit of extra text on their printable!
It doesn't have to be A4 either, as most printers will support smaller paper sizes too. Have a search online to see what your model supports. Just make sure whatever you find is suitable for your printer (not too thin or too shiny).
You could also print them elsewhere, or draw on them with a tablet, smartphone or computer - see the above section for tips.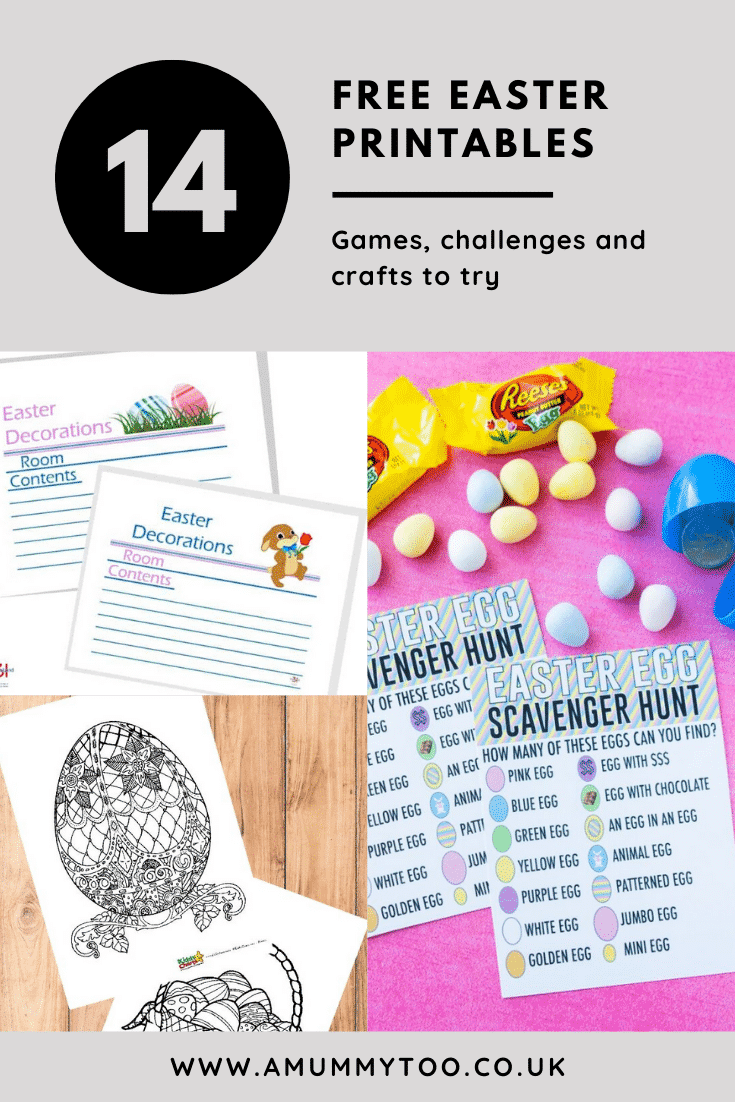 How can I make my printables even more fun?
Use fun pens and other craft items
Use glitter pens, rainbow crayons, magic colour changing markers or any other fun pens to enhance your printables. Or instead of colouring, you could stick shiny foil from Easter eggs wrappers, bits of coloured paper, or even torn up magazine pages onto your printables.
Stickers and stamp sets are always fun, especially if you have any Easter themed ones.
Use special paper
Using special paper is one of the best ways of jazzing up any printable, and the results are always fun.
There are loads of different types of paper to choose from, and they're available in many stationary shops and online. Here are some suggestions to get you started.
Do be aware that different types of speciality paper may only be suitable for inkjet or laser printers, or you may need to adjust your printer's settings for thicker paper, so be sure to check what you have and what's required before purchase.
Laminate your printables
Laminators are fairly affordable these days, and can be very useful, before or after completing a printable project.
For things like decorations or face masks, you can laminate them after your child has finished colouring them in, then cut them out as as normal. It will add a ton of extra strength to the printable and make it last much longer.
For things like colouring book printables or task lists that repeat, it can be fun to laminate them before drawing on them. This way they can be drawn on with whiteboard markers, and wiped off to enjoy over and over.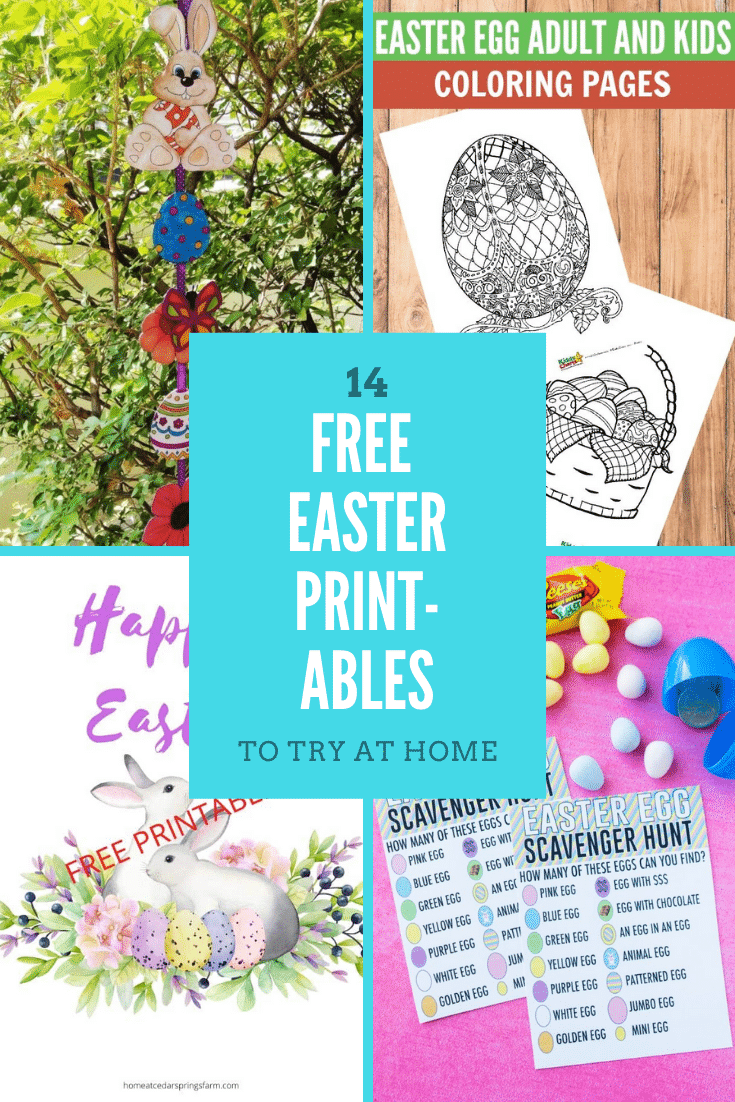 I'm trying to print something that's black and white but my printer says I'm out of a different colour and won't print.
Some printers use a combination of colours to achieve a black shade, so if some of the colour tanks are empty, they won't even print in black and white. This varies from printer manufacturer to printer manufacturer (and even between different models), but it's often possible to get around this. Do note, however, that if some of your inks have run out, then what comes out of the printer may not be the same as what you see on screen.
The first step to try is printing in black and white. If you can find this option in your print dialog screen, as it may then allow you to print.
If that doesn't work, have a look in your printer's settings to see if you can enable 'Black & White' or 'Black Ink Only' print modes.
Finally, you can often disable your printer's ink warning and print something anyway - you just have to know the special steps. Have a search online for "[your printer brand and model] low ink empty disable" and you may find a special combination of menu buttons to click or printer buttons to hold down to override the warning.
I would prefer JPG files instead of PDF. Can I convert PDF printables to JPG? What if my scrapbooking software doesn't support PDF?
Many printables are in PDF format for a good reason. If they contain text or lineart then PDFs will offer higher quality prints and smaller file sizes.
However, if for some reason you prefer to have them as JPGs there's many online tools that can do the job. Adobe, the creators of the PDF format, offer their own online tool to do the job or you can search for "PDF to JPG converter" to find other, similar online tools, just make sure they're a credible source.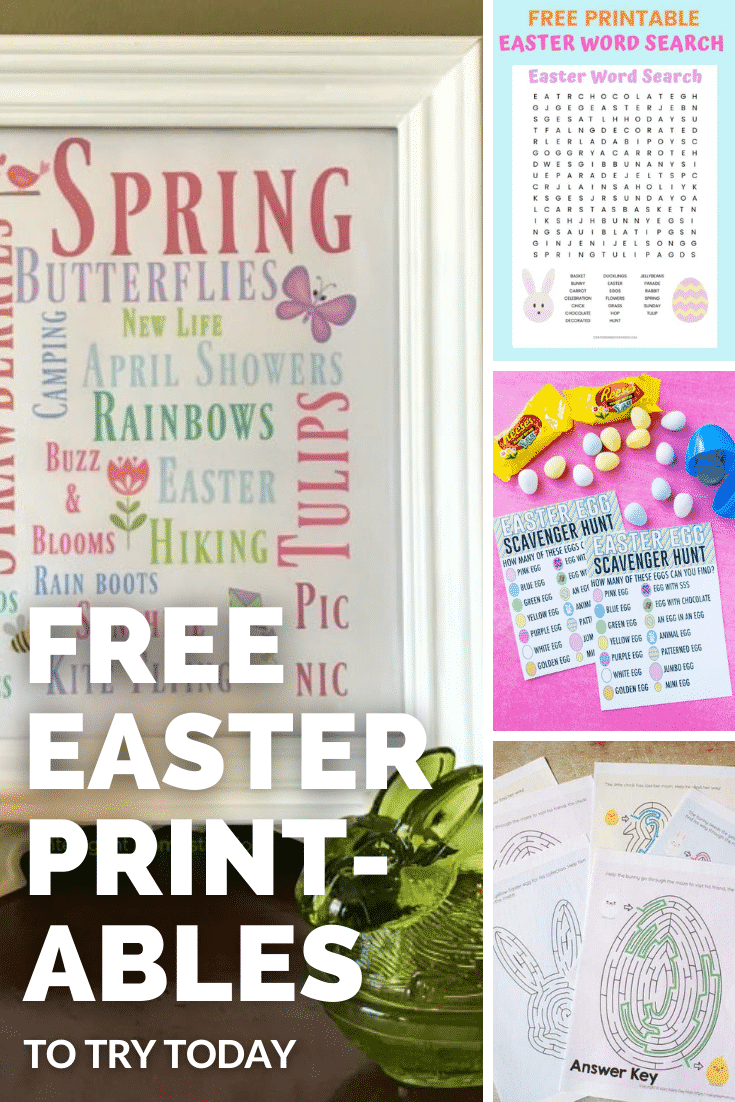 How do I make my own prinatables?
Making your own printables means you have complete control over them, from the idea itself to final the look of the printable. It can be a great way to add your own unique touches such as photos of your family, your particular aesthetics or hobbies, and even family in-jokes.
While filling in a home-made printable is great fun for kids, getting them to have a hand in creating them can be just as rewarding. It can really push their creativity and help with their computer literacy too. If you can, you could also ask your older children for ideas or help in creating them for the younger ones to enjoy - it's a fun way to get everyone involved.
Here's some great tools for making your own printables:
Word processors like Microsoft Word (online and offline/paid and free versions), Google Docs (online/free) and LibreOffice Writer (offline/free) are great for text-heavy printables and can also create fun WordArt, simple shapes and tables, as well insert images. If you're already comfortable with word processors, they're a great place to start.
Graphic design platforms like Canva (online/paid and free versions) and Figma (online/paid and free versions) are great at holding your hand when it comes to creating professional quality graphic designs quickly, as well as offering high quality templates to get you started. There is a bit of a learning curve but both have great tutorials and resources to get you up and running.
Image editors like Photoshop (online and offline/paid), Pixlr (online/paid and free versions) and Photopea (online/paid and free versions) are all great for making printables from start to finish with support for images and text, but really excel when it comes to image editing which can then be used in another program. For instance, if you wanted to cut a pic of your child's face out and pop it into the visor of an astronaut, these are the tools to try. There are also tools like Illustrator (offline/paid) and Inkscape (offline/free) that let you create "vector graphics", which are great for line art as they can then be scaled up to any print size without looking pixellated.
If you do make any printables ,please let me know in the comments. I'd love to see what you some up with!
Pin this Easter printables collection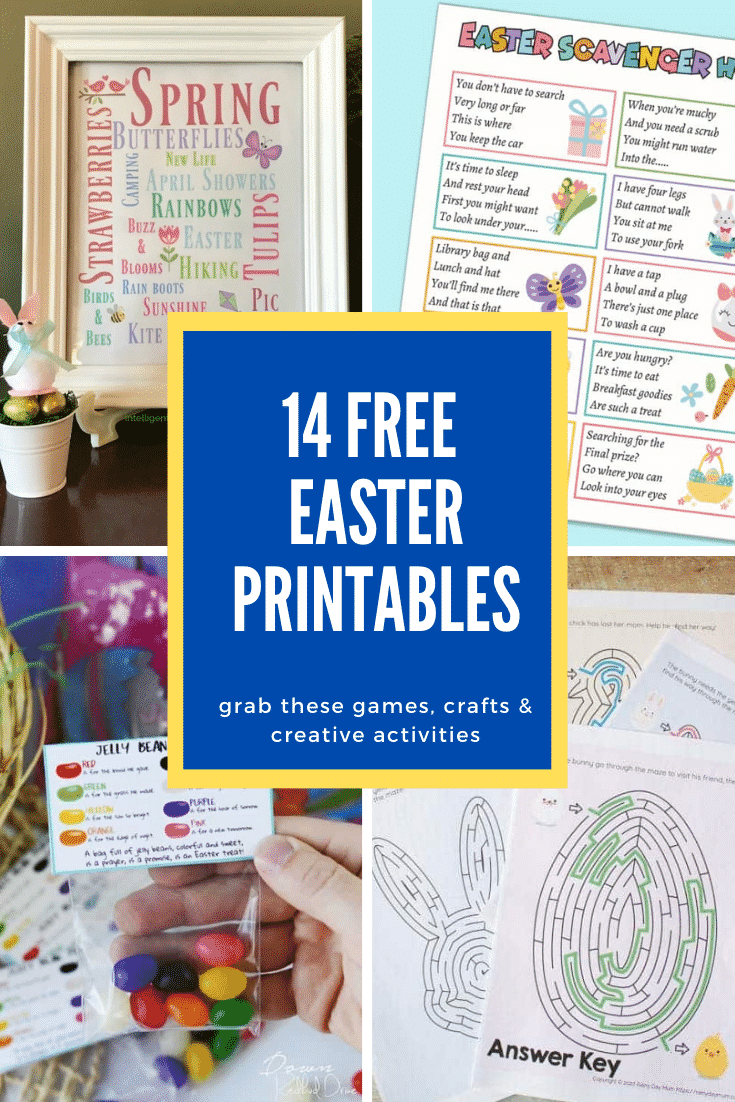 Love Easter? Try these egg-cellent recipes
Easter Egg Cheesecake
Why have cheesecake when you can have Easter Egg cheesecake?! This is a chocolate Easter egg half, filled with a creamy chocolate cheesecake filling, hiding a crumbly biscuit base below, and drizzle chocolate on top. It's heavenly!
Get the recipe
Healthy Easter Cookies
These healthy Easter cookies are made with bananas and oats, but still offer the satisfying Easter chocolate hit we all love, thanks to a mini egg topping!
Get the recipe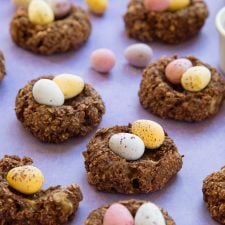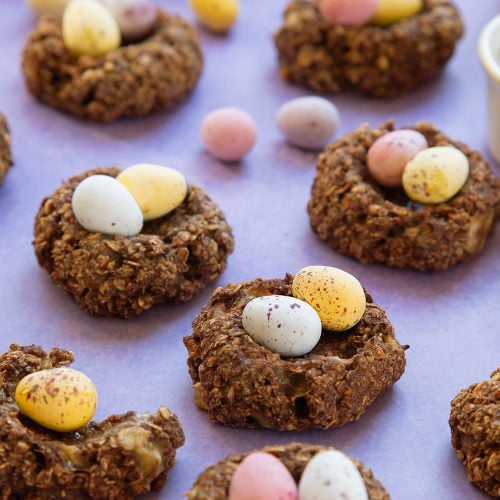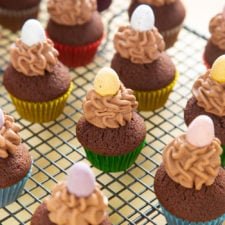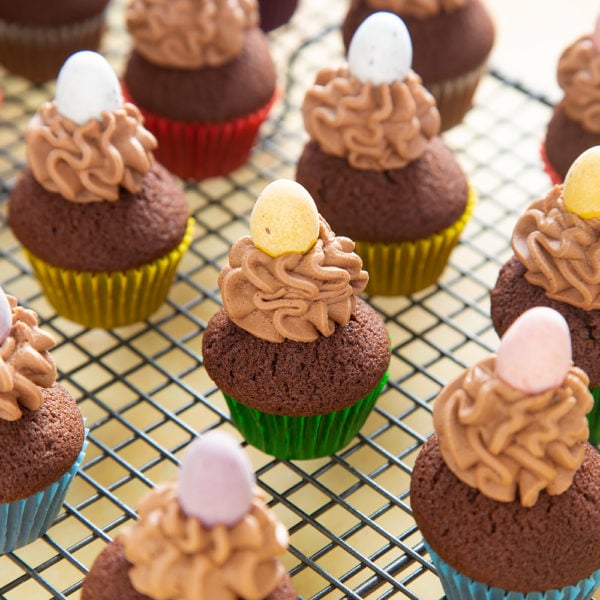 Vegan Hot Cross Buns
These vegan hot cross buns are spiced with cinnamon and ginger and dotted with dried dates and mixed peel. The crumb is perfectly fluffy so they're the perfect dairy-free and egg-free treat to serve this Easter. They're delicious warm from the oven, or sliced, toasted and slathered with vegan spread.
Get the recipe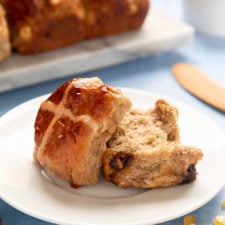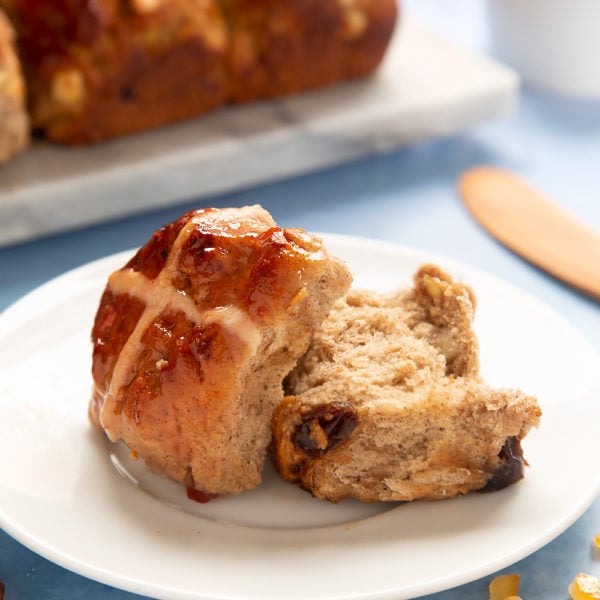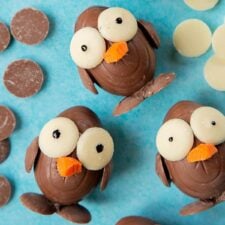 6 FUN recipes to make with kids - a FREE family baking eBook!
Have a free copy of my family baking eBook! With 6 easy recipes and bonus activities to get kids into the kitchen - and keep them busy for hours!