Woohoo, pudding! – me
I went to Blog Summit in Birmingham yesterday to catch up with some blogging friends, which was lovely, but there were biscuits and cakes everywhere and I couldn't eat any of them! Cue some 11am emergency cake making this morning, and here's the result: a yummy almond pudding with loads of jam and no eggs or dairy.
Here's what to do…
Ingredients
50g caster sugar
50g vegan margarine
1/2 tsp baking powder
25g ground almonds
8g sachet of arrowroot
1/2 tsp vanilla essence
10 tsp soya milk
75g self raising flour
4 tbsp jam
Instructions
In a microwave-safe cereal bowl, cream together the margarine and sugar
Mix in all the other ingredients except the jam until smooth, then level off
Microwave on high for 2 – 3 minutes, depending on how good your microwave is – you want it to be just set. If you over cook it, it'll go dry and stiff as it cools
When it seems just set on top, spoon the jam on top and return to the microwave for 1-2 minutes until the jam just bubbles
Allow to cool a little so it doesn't burn anyone, then serve with vegan custard
YUM! Thanks to Mammasaurus for inspiring the flavours in this dish with her Raspberry Bakewell cake.
Add your #recipeoftheweek
Do you have a recipe to share? Here's the place you can do it! Pick one from the past week, or any time at all. Meaty, vegan, fatty, low-calorie – all recipes are welcome, just as long as you haven't linked them up to #recipeoftheweek before.
You share the goods, then I generally go round reading, commenting, Stumbling, Pinning and drooling over everyone's entries. It's that simple. So just link up below and let's share the love.
Link up your post using the Linky tool below
Add the "Recipe of the Week" badge to your post so that readers can find other great recipes.
Take a little time to read and comment on each other's recipes.
Come back next Saturday and we'll do it all over again.
Enjoy!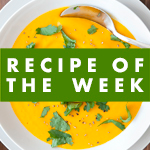 <div align="center"><a href="https://www.amummytoo.co.uk/2013/05/almond-sponge-pudding-vegan-microwave-recipe" target="_blank" rel="nofollow"><img alt="Link up your recipe of the week" src="https://www.amummytoo.co.uk/wp-content/uploads/2013/01/recipe-of-the-week.png" /></a></div>