A quiche at its simplest is eggs baked in a pastry shell, but in reality, it's an incredibly versatile meal that can be made in hundreds of different ways, so I've hunted down 33 of the best quiche recipes to try.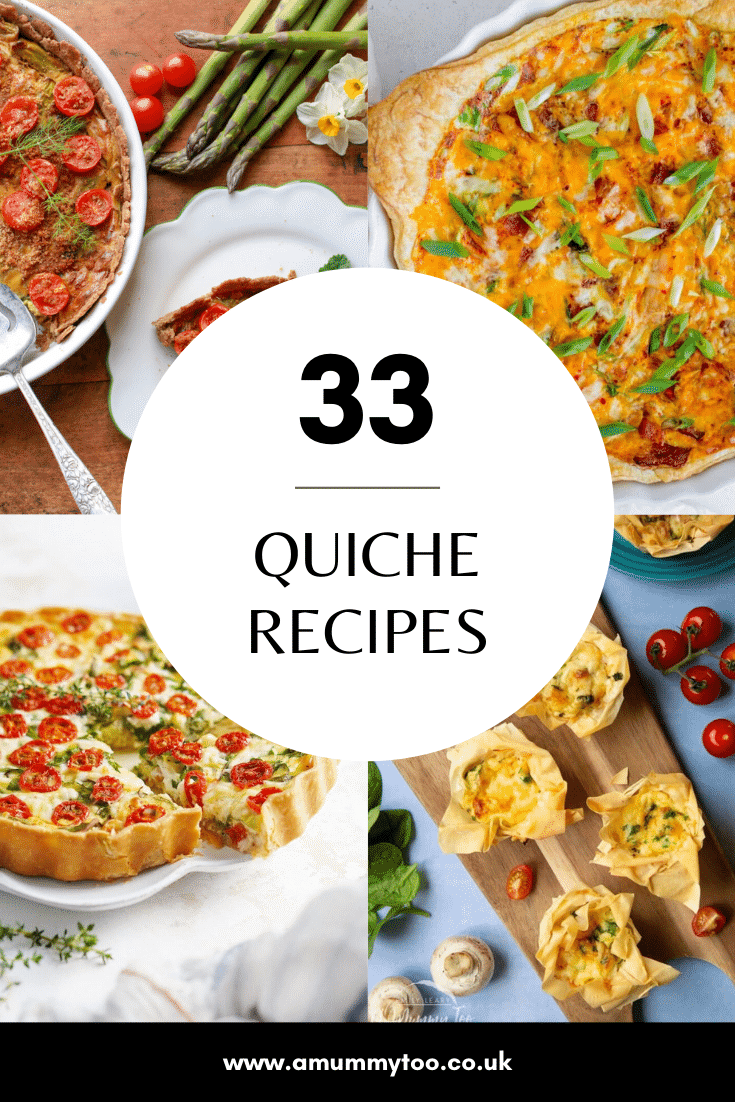 One of the things I love most about a quiche is that you can pretty much squeeze all the main food groups into a pastry case. And whether you love spicy meats, creamy cheese or wholesome veggies, quiches have you covered.
Read on for my pick of the best. And be sure to leave me a comment to let me what your favourite quiche contains.
Blue cheese, watercress & artichoke quiche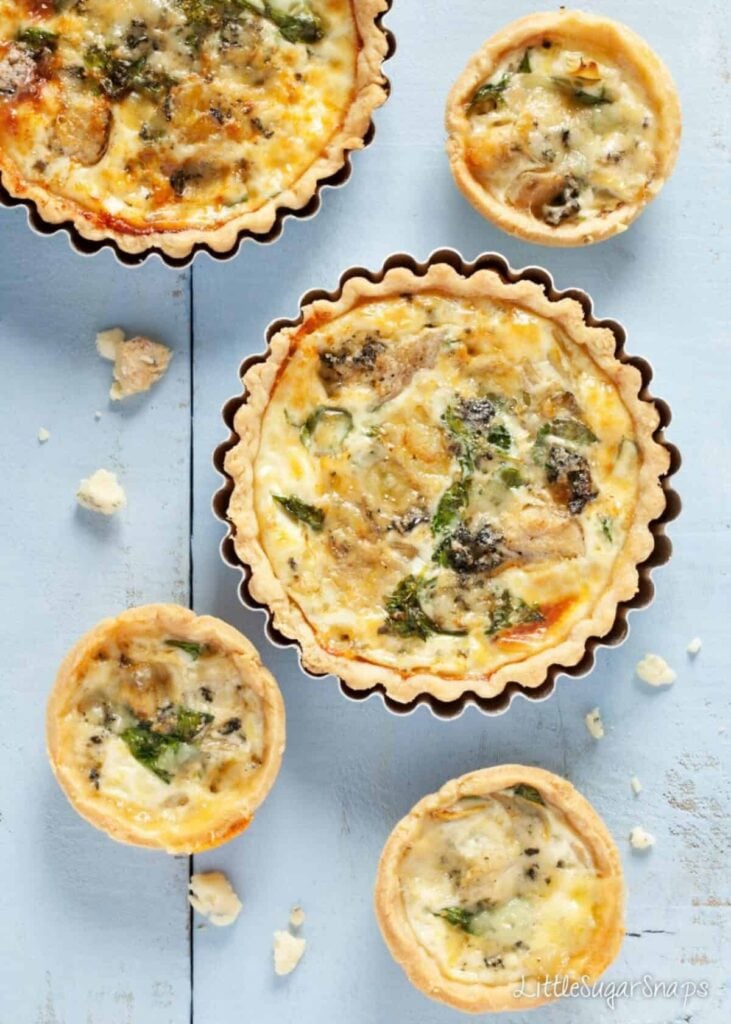 These quiches are perfect for lovers of tangy blue cheese. It's paired perfectly with peppery watercress and earthy artichokes, all contained in a rich, buttery pastry case.
Get the recipe at Little Sugar Snaps
Mini picnic quiche bites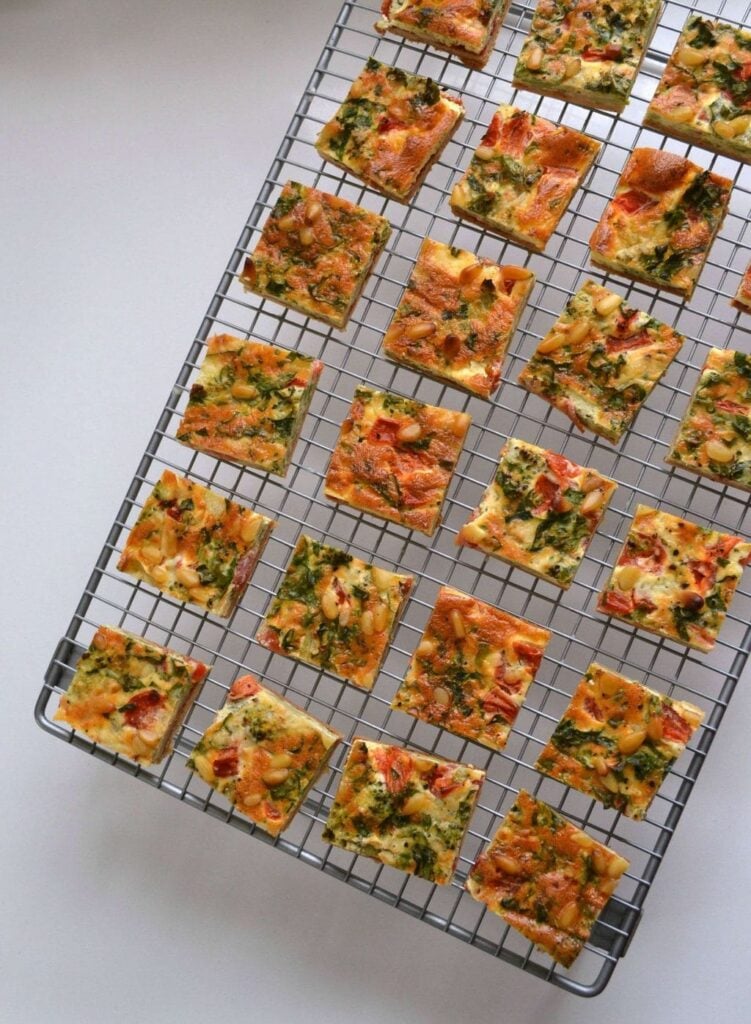 These mini picnic quiche bites are perfect for little fingers and great in lunchboxes or picnic baskets. They freeze really well, too, so are perfect to make and store as snacks to munch throughout the week.
Get the full recipe at The Veg Space
Ham & cheese mini quiches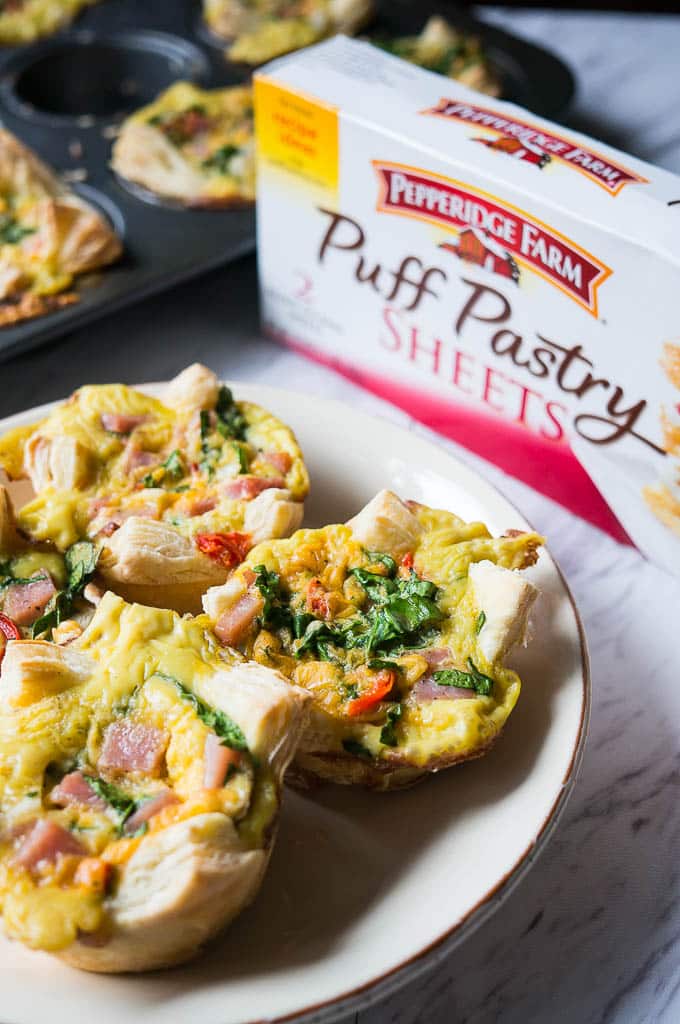 These ham and cheese savoury quiche bites are perfect for breakfast or as a mid-morning snack. They take just 10 minutes to prepare and 20 minutes in the oven.
Get the full recipe at Kitschen Cat
Butternut crust quiche with sausage & kale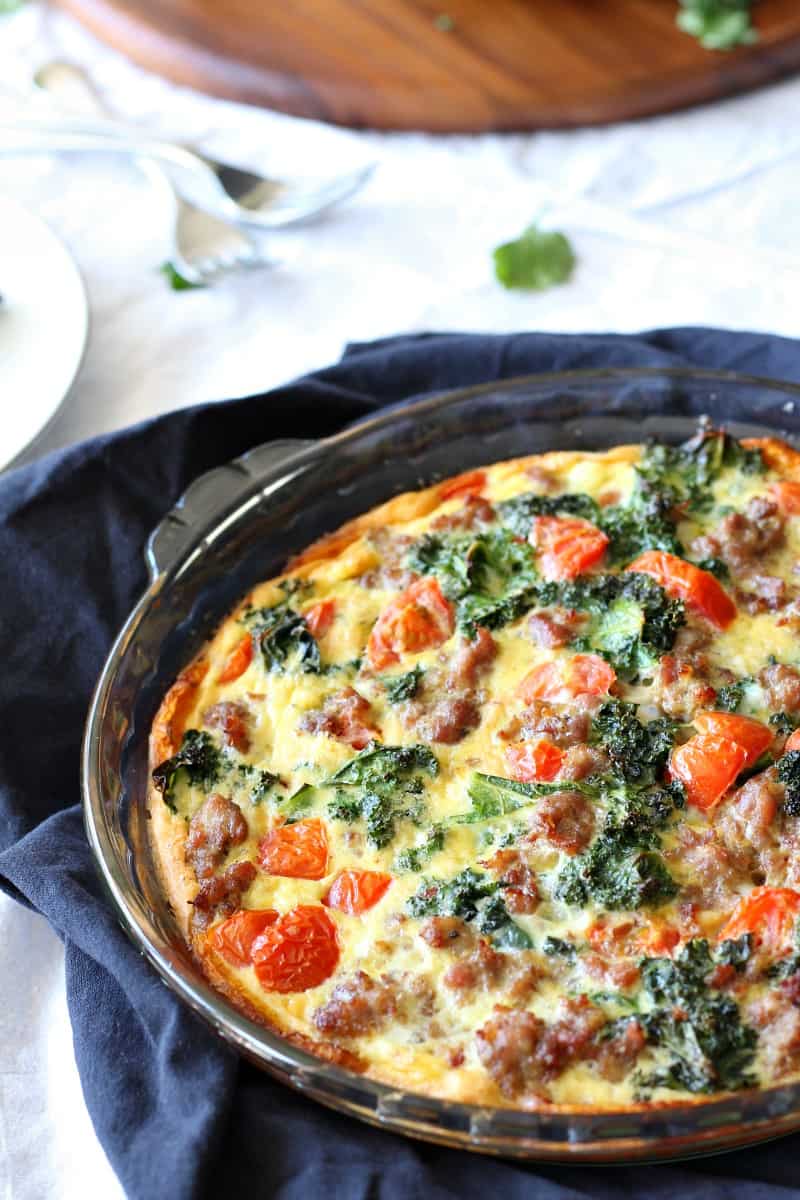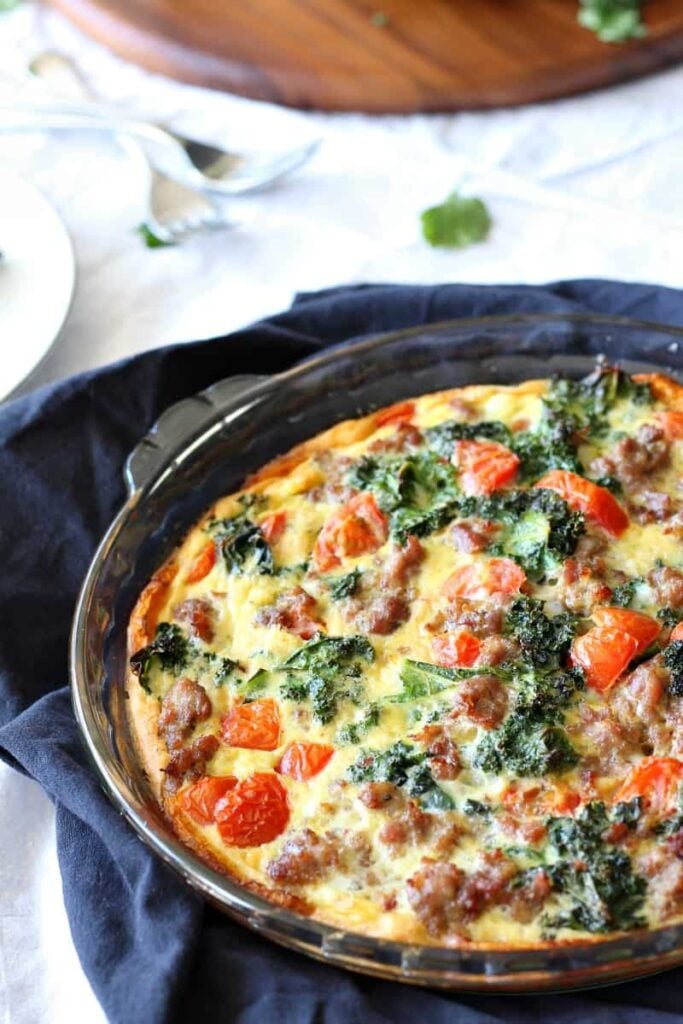 No pastry cases here, the quiche is instead lined with slices of a roasted butternut squash for a delicious gluten and grain-free quiche that's packed with nourishing kale and bags of flavour.
Get the full recipe at Sorey Fitness
Crustless mini vegan air-fried quiche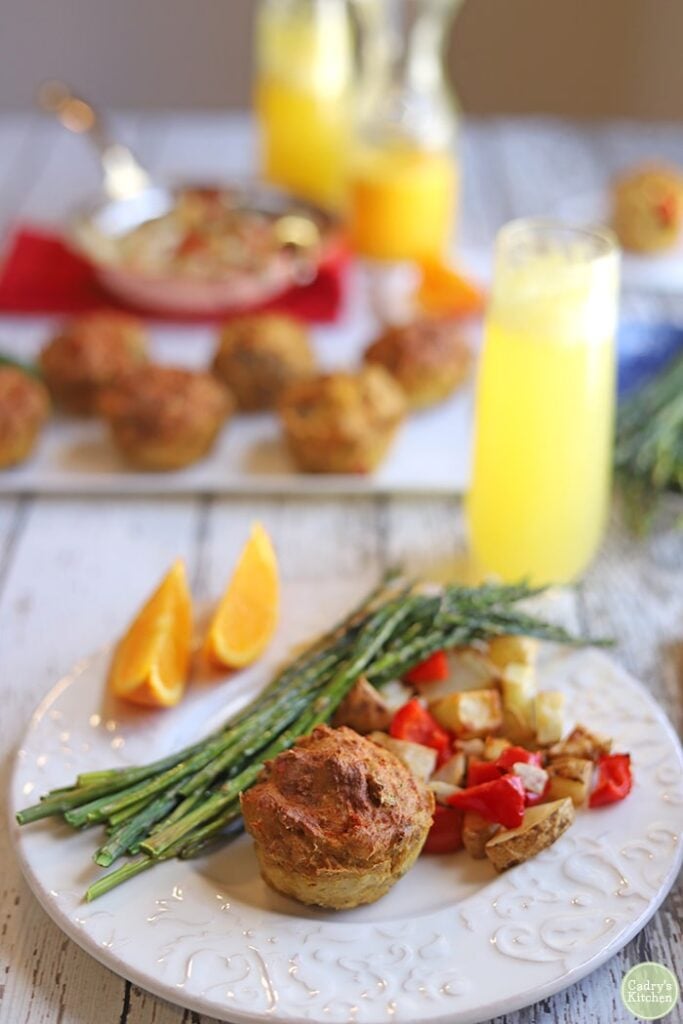 Another crustless quiche contender, miniature quiches don't even require you to put the oven on as they're cooked in the air fryer. They're packed with red bell peppers, onions, kale, and seitan, and they're vegan too, thanks to a savoury tofu and cashew filling.
Get the full recipe at Cadrys Kitchen
Bacon cheddar quiche with sweet potato crust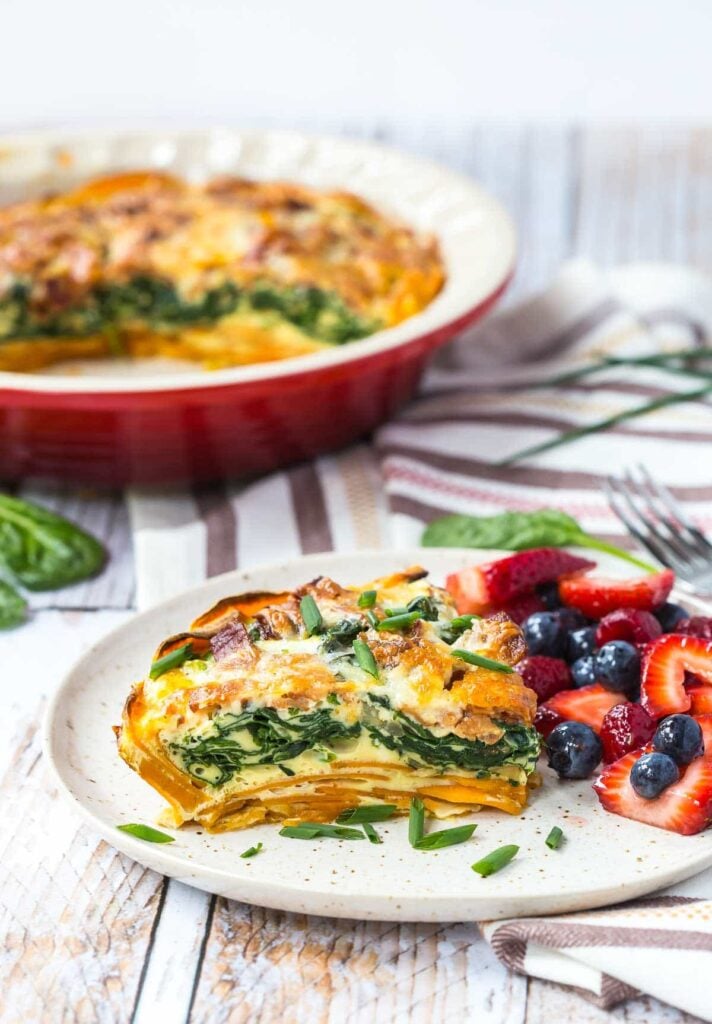 If you haven't made a quiche with a sweet potato crust, it's time to give it a try! This bacon cheddar quiche is a healthy, warming alternative to classic pastry quiche.
Get the full recipe at Rachel Cooks
Cheesy shrimp and sausage quiche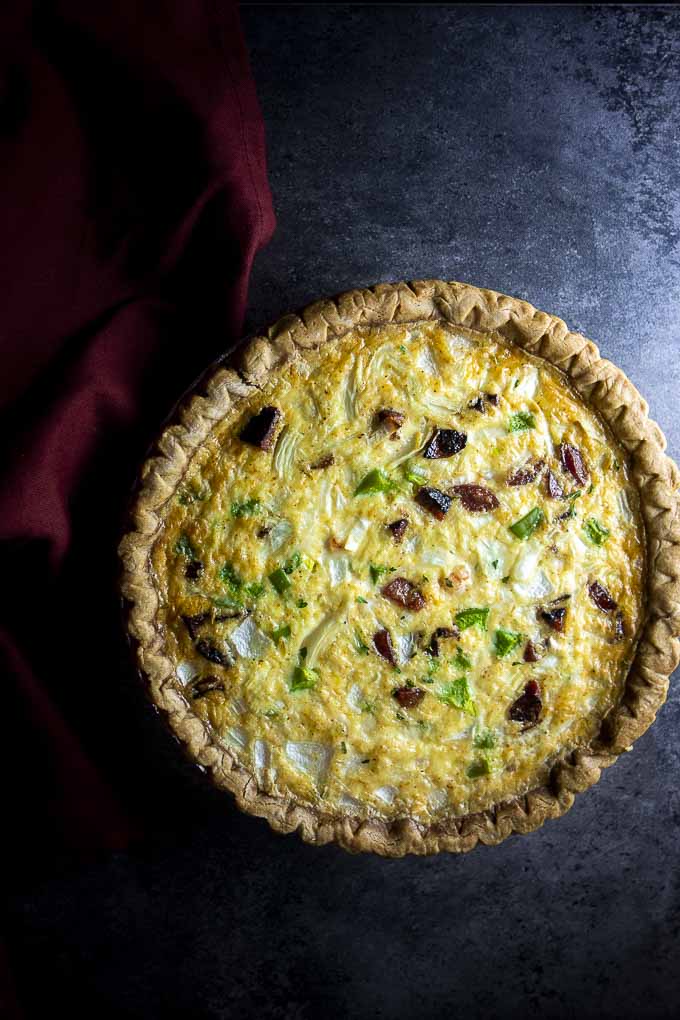 Combining sausage and shrimp, this creamy, cheesy dish is a sort of surf and surf in a quiche that's sure to wow at the dinner table.
Get the full recipe at Went Here 8 This
Spinach-gouda quiche with quinoa crust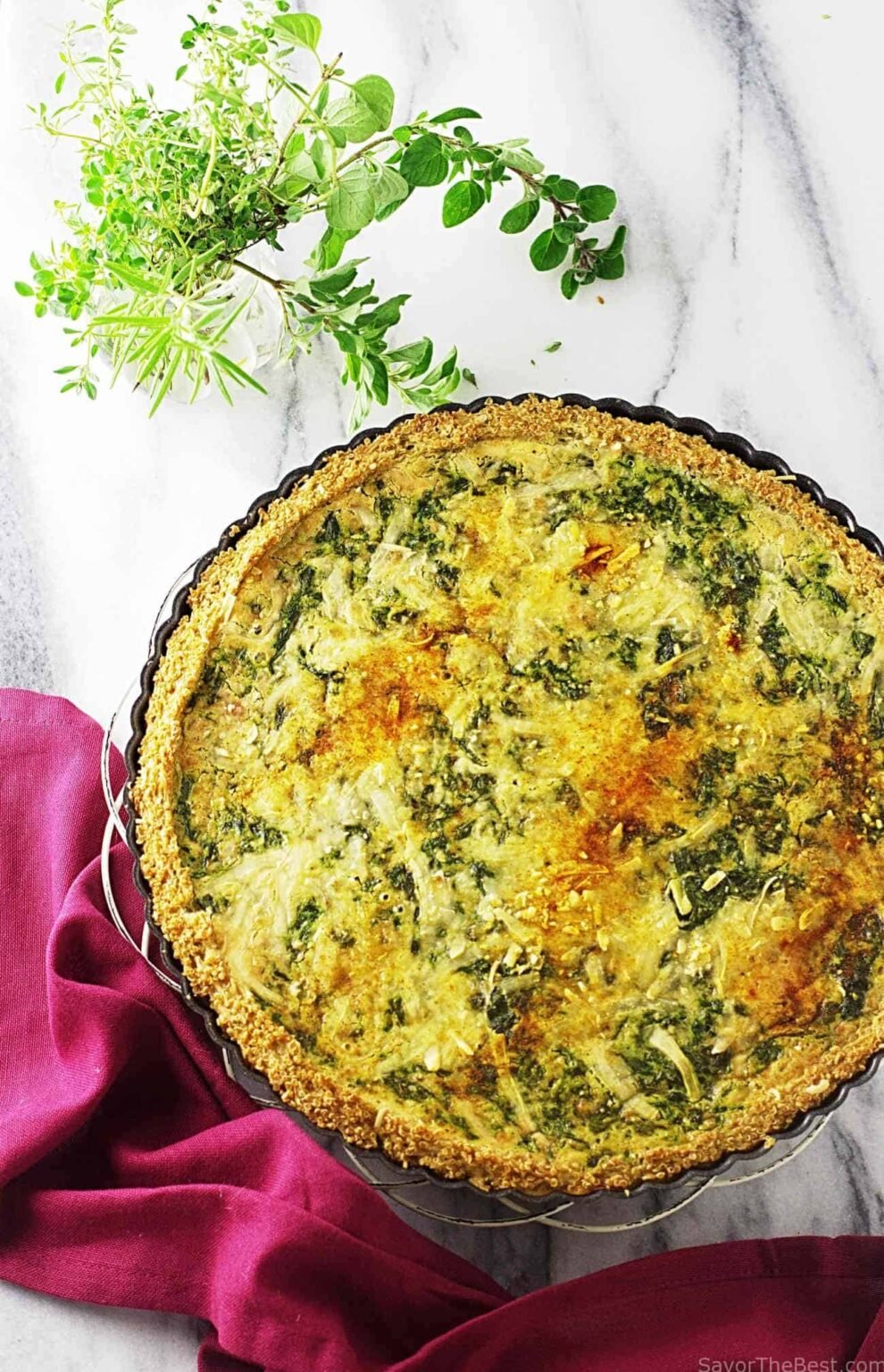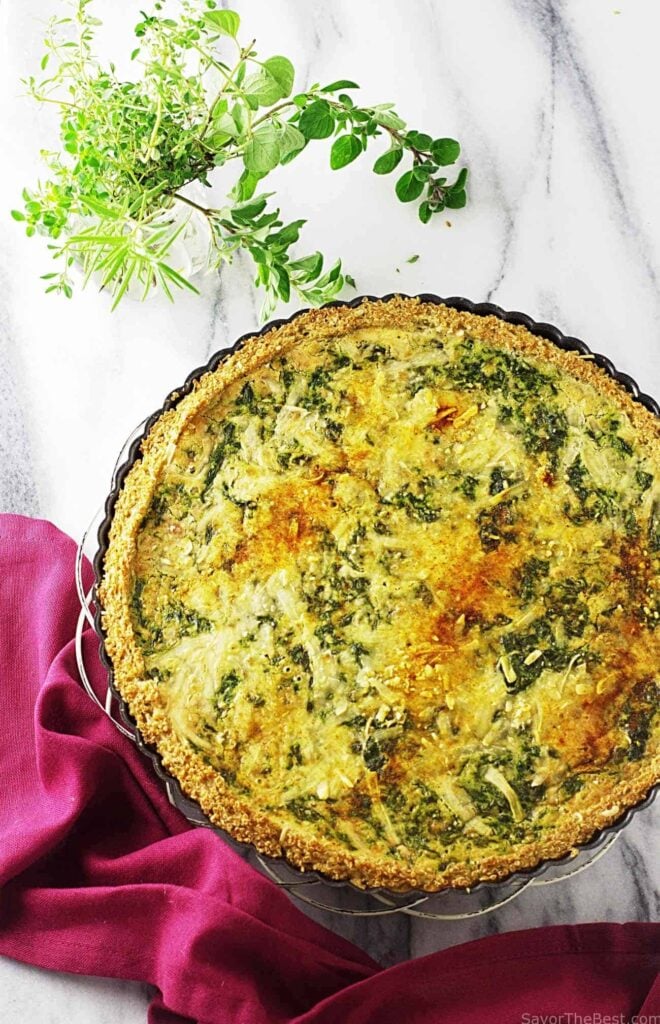 This savoury spinach-gouda quiche with quinoa crust is full of protein and plenty of flavour too! The gouda lends a subtle smokiness, while the quinoa crust makes for a fantastic light alternative to the more traditional quiche pastry.
Get the recipe from Savor the Best
Bacon spinach & cheddar quiche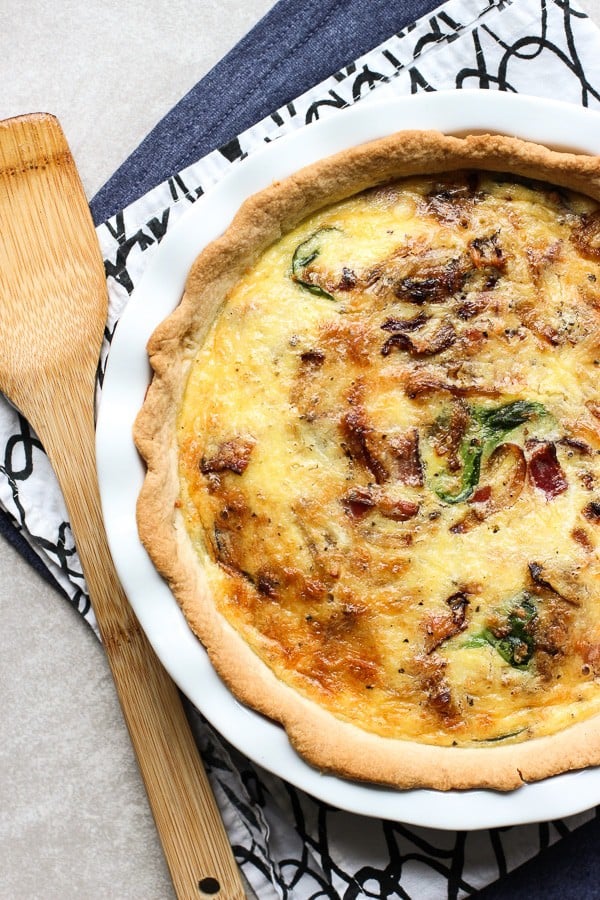 This delicious buttery pie crust is filled with eggs, bacon, spinach, white cheddar and caramelized onions, before being baked to perfection. Perfectly enjoyed for breakfast, brunch, lunch or dinner, after all, anytime is a good time for quiche.
Get the recipe from Joyous Apron
Lazy quiche with puff pastry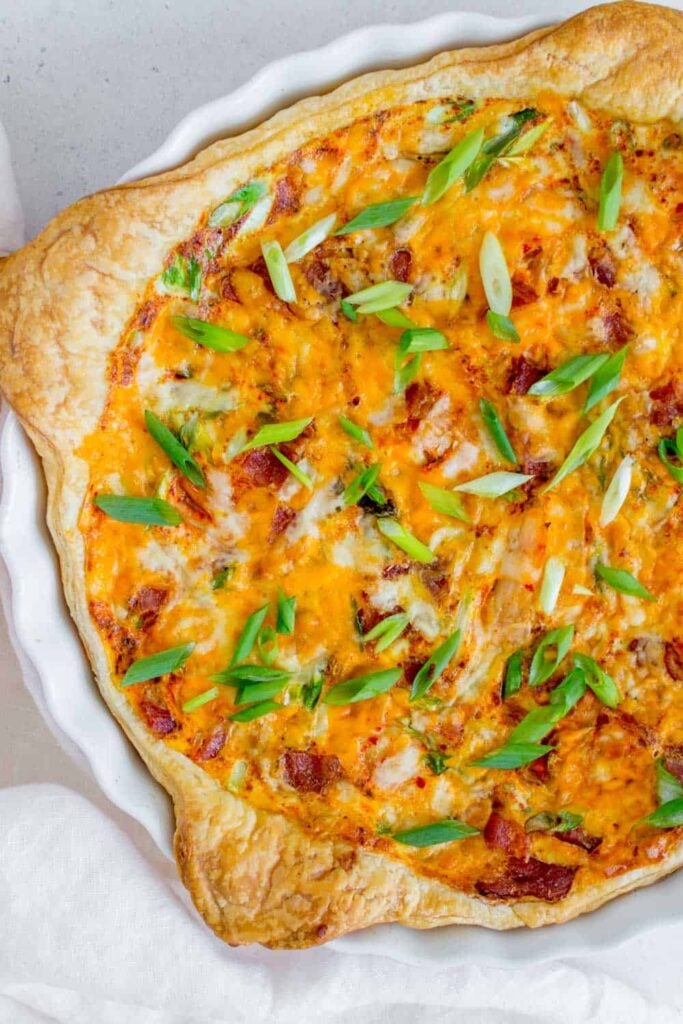 Making a quiche usually means whipping up a batch of shortcrust pastry but not so with this yummy option, which uses store-bought puff pastry. It's packed with unique Korean flavours and takes just 10 minutes to make and 30 minutes in the oven.
Get the recipe from Carmyy
Vegan quiche Lorraine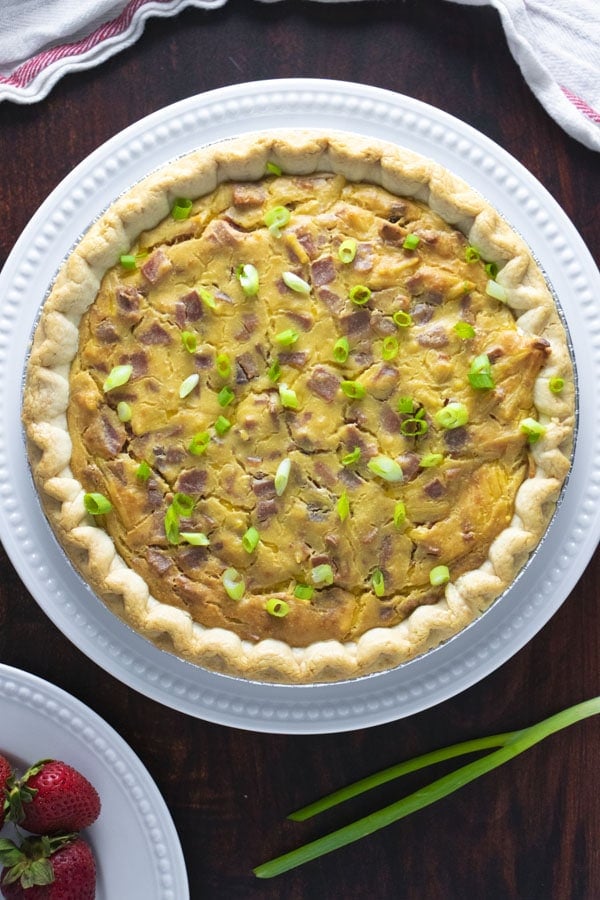 Since eggs are a core component of the classic quiche, you might think it's off limits for vegans, but not so! This recipe is entirely plant-based - no eggs or meat in sight.
Get the recipe from Glue and Glitter
Shrimp quiche (de camarones)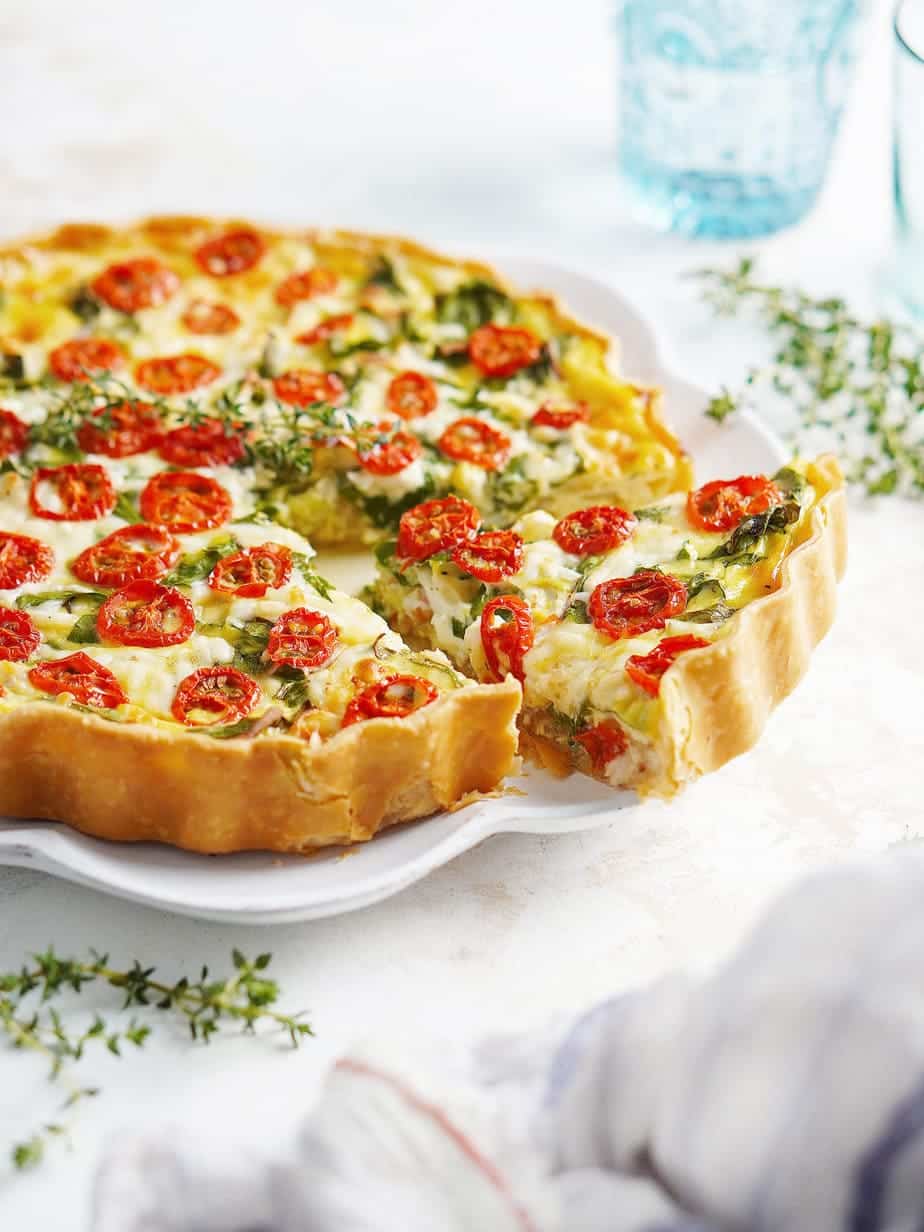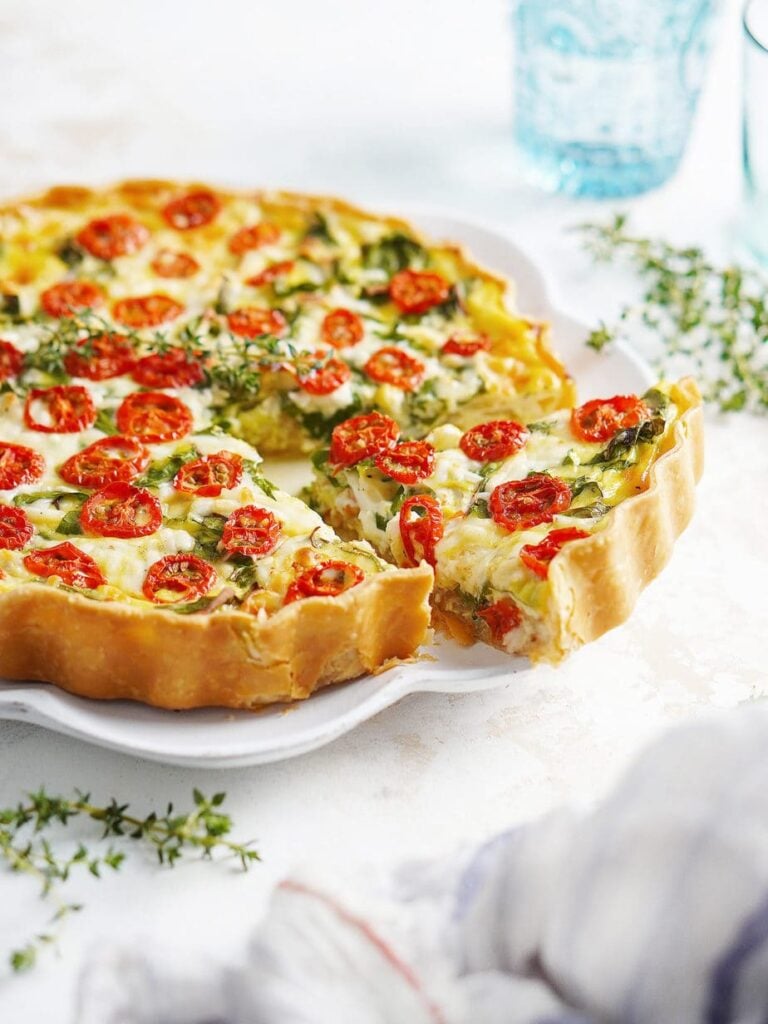 This quiche is exceptionally pretty. Mozzarella cheese and Greek yogurt makes the filling creamy and soft, while shrimp, sautéed onions and earthy spinach bring colour, flavour and texture.
Get the recipe from Muy Delish
Broccoli Cheddar Quiche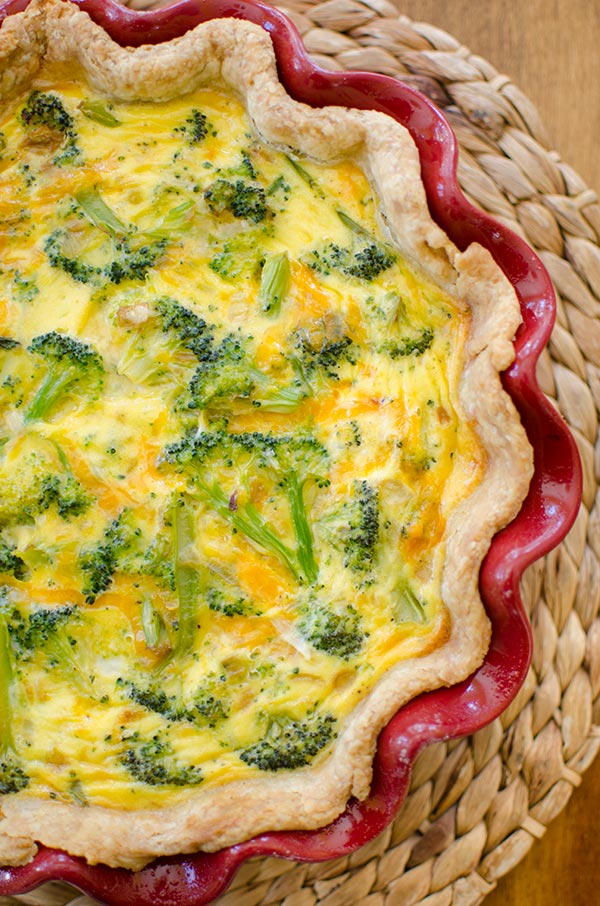 This quiche boasts a homemade pastry crust filled with a rich blend of broccoli, eggs, cream, cheddar and Parmesan cheese. Absolutely irresistible.
Get the recipe from Living Lou
Asparagus dill tofu quiche
This yummy quiche is another vegan contender, packed with the goodness of asparagus, mushrooms, onions and dill, with a creamy herbed tofu blend in a crispy whole wheat flaxseed pastry crust.
Get the recipe from Sharon Palmer
Perfect gluten-free quiche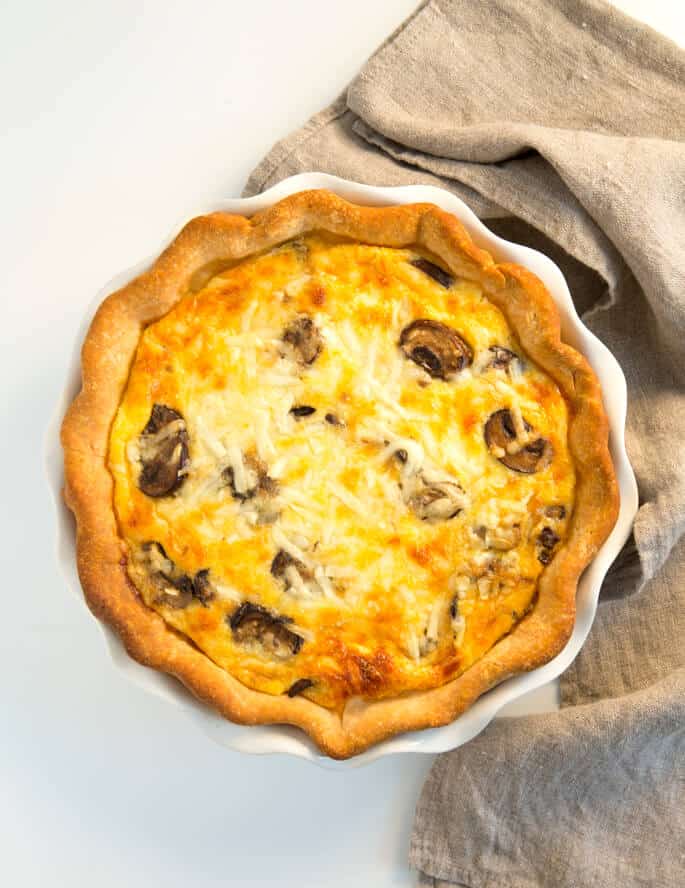 Often a gluten-free quiche means a crustless quiche, but not so here. This quiche uses gluten-free free pastry to encase a cheese and mushroom filling. It looks delicious.
Get the recipe from Gluten Free on a Shoestring
Ham & havarti mini quiches
Havarti is a semisoft Danish cow's milk cheese that brings extra creaminess to these individual little quiches. Using pre-made mini tart shells, all you need to so it as the fillings and bake!
Get the recipe from Pint Sized Treasures
Roast pumpkin & caramelised onion quiche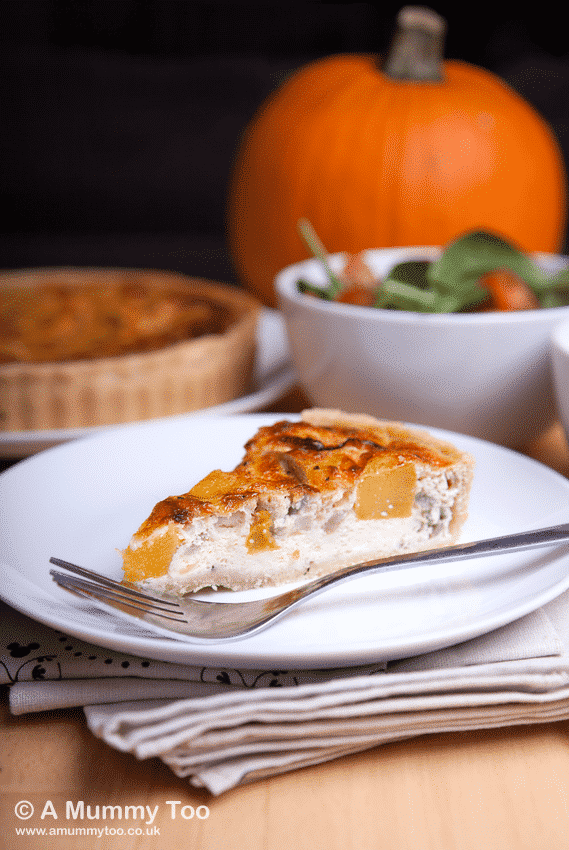 Juicy cubes of roast pumpkin pair with rich, caramelised onions in a light egg filling encased in short, buttery pastry. This quiche is perfect for the colder months.
Get the recipe from A Mummy Too
Garden veggies quiche with a cheesy crumb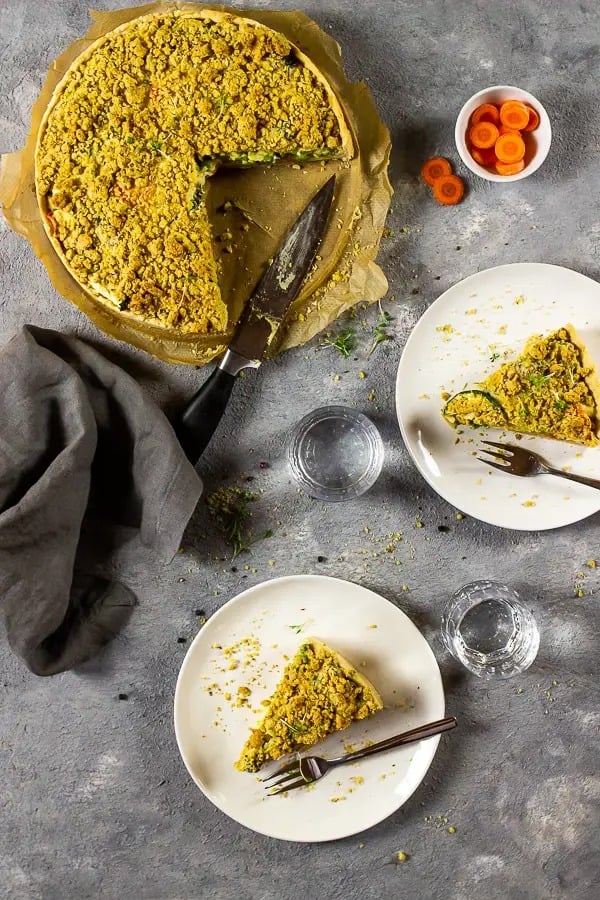 Despite its cheese, decadent appearance, this quiche is actually dairy-free and eggless! It's loaded with veggies and topped with a "cheesy" crumb made from hazelnut flour, almond nutter and nutritional yeast.
Get the recipe at Ve Eat Cook Bake
Jalapeno popper quiche
What you want from a jalapeno popper quiche is plenty of cheese and a spicy kick. and this recipe delivers. It's made using a pre-made pie crust, loaded with cheese, jalapenos and crispy bacon.
Get the recipe from Lemon Blossoms
Asparagus quiche with sweet potato crust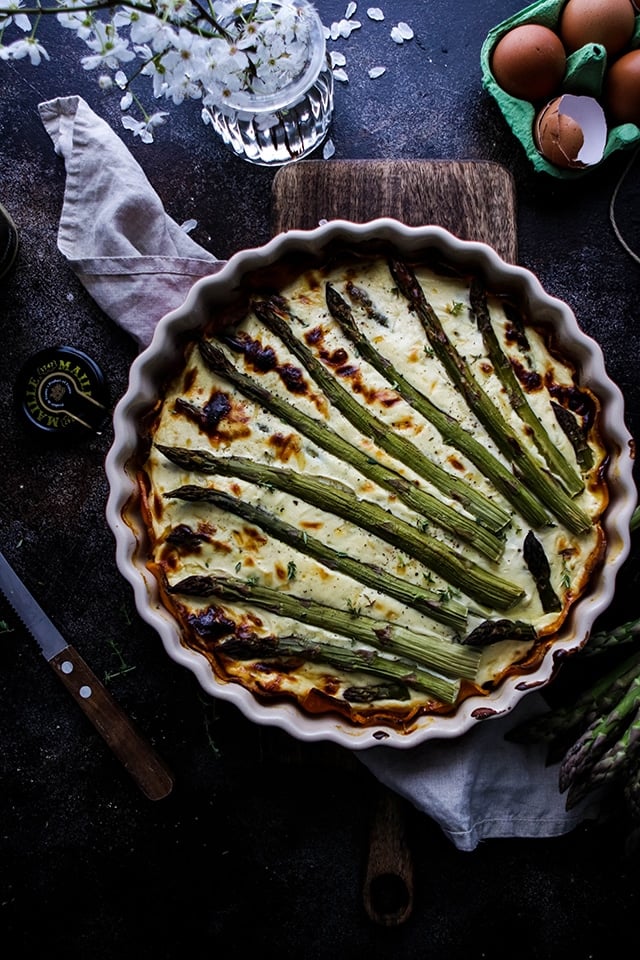 Celebrate springtime with this delicious and healthy asparagus quiche. It's made with a gluten-free sweet potato crust and requires just seven ingredients. Perfect for brunch, Easter or any springtime family gathering.
Get the recipe from Happy Kitchen
Asparagus tarts with a pesto surprise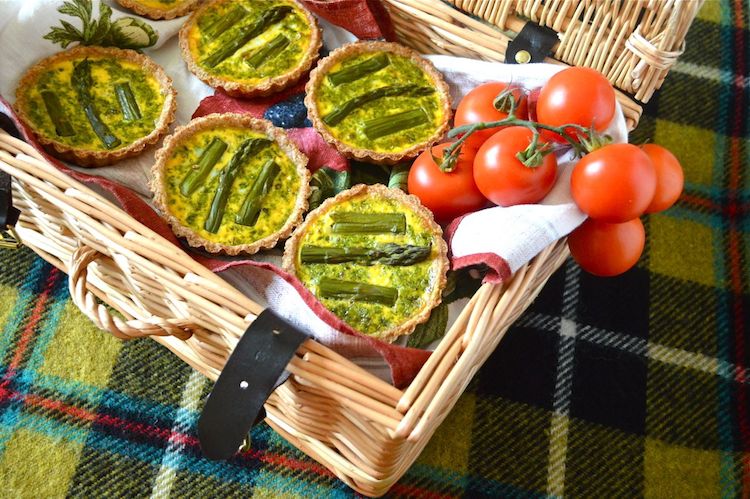 Nutty wholemeal pastry baked with a secret layer of pesto, filled with goose egg and topped with English asparagus. These mini asparagus quiches are ideal lunch box or picnic fare as they're as portable as they are delicious.
Get the recipe from Tin and Tyme
Greek quiche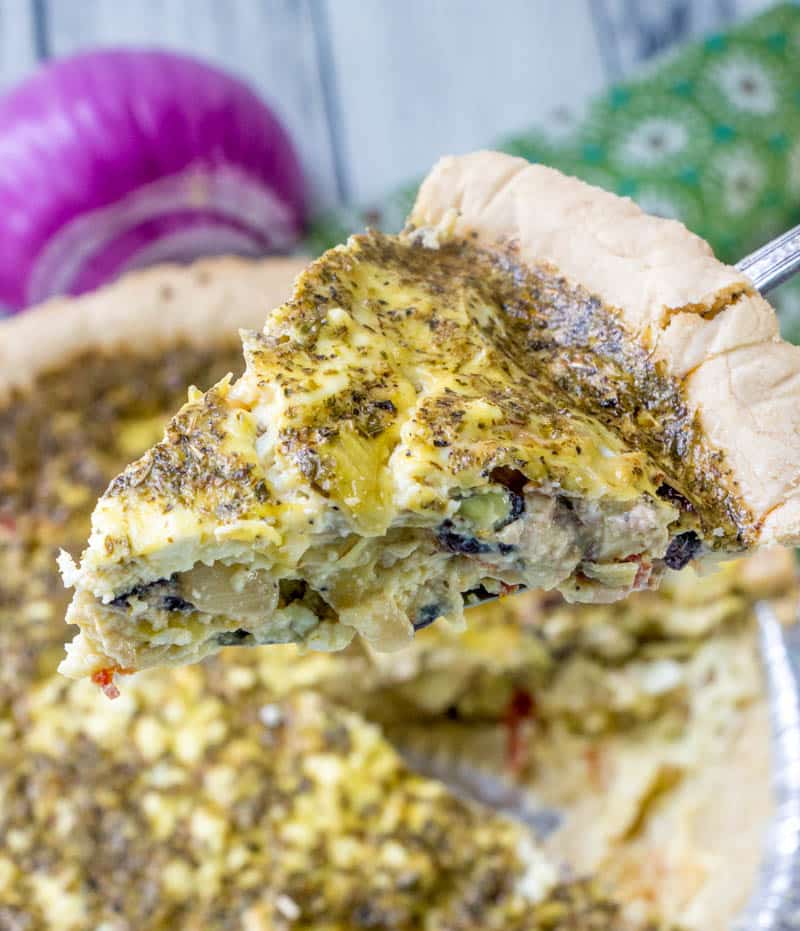 With salty feta, tangy olives, juicy sun dried tomatoes, marinated artichoke, and a traditionally Greek seasoning, this quiche is a Mediterranean flavour fest in every bite.
Get the recipe from 4 Sons R Us
Chestnut Mushroom, Spinach & Feta Quiche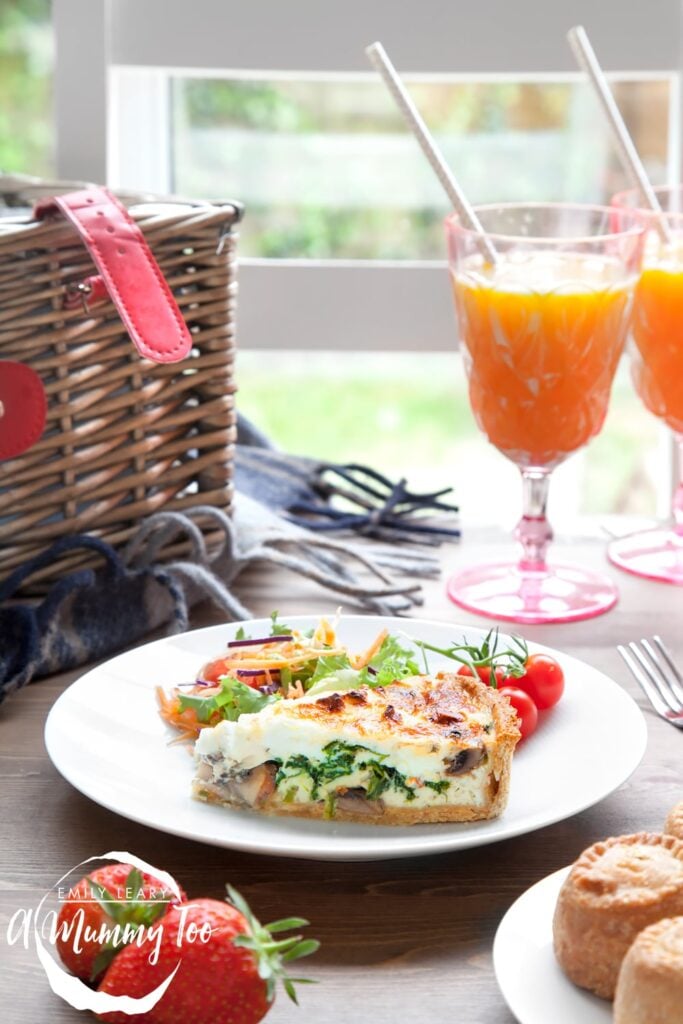 This is a lovely, earthy quiche with mushroom, spinach and feta filling in a homemade wholemeal pastry crust. It's really easy to make, utterly delicious and completely perfect for a summer picnic treat.
Get the recipe from A Mummy Too
Hamburger Quiche
Ground beef and green onions team up with the classic staples of egg, milk and cheese to make this yummy hamburger quiche. And there's a secret ingredient to make this filling extra creamy: mayo!
Get the recipe from Simply Stacie
Smoked salmon quiche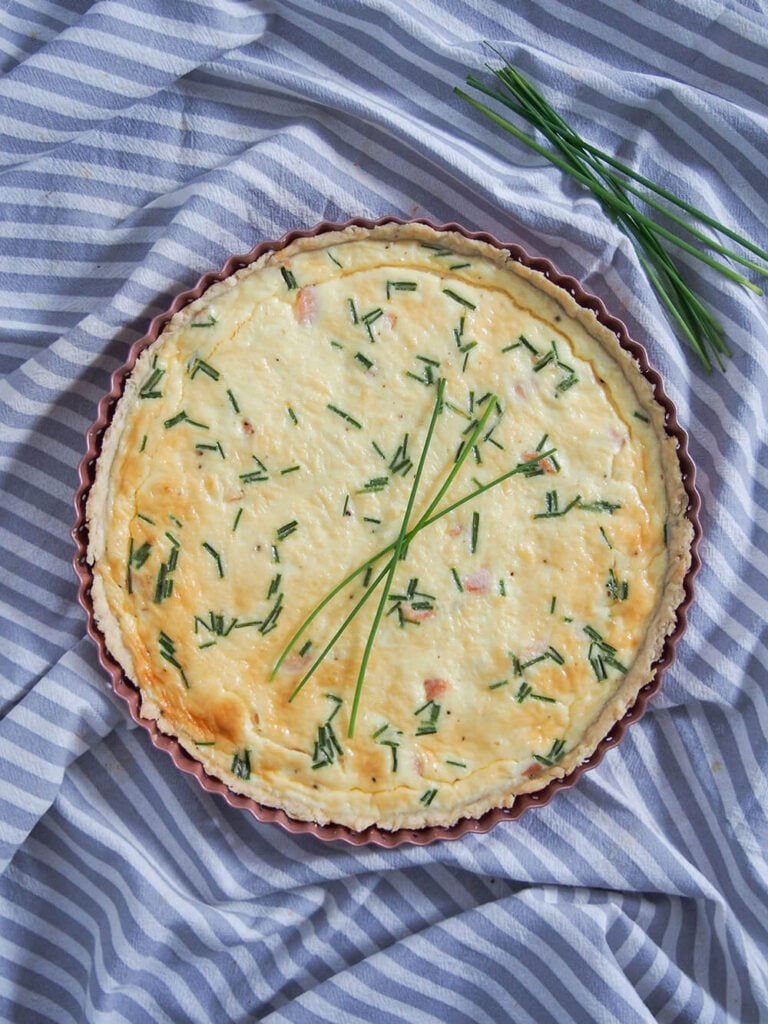 This is almost a traditional quiche Lorraine, except for a unique twist in the form of salmon, which brings in a refreshing and light decadence.
Get the recipe from Carolines Cooking
Fontina chorizo spinach quiche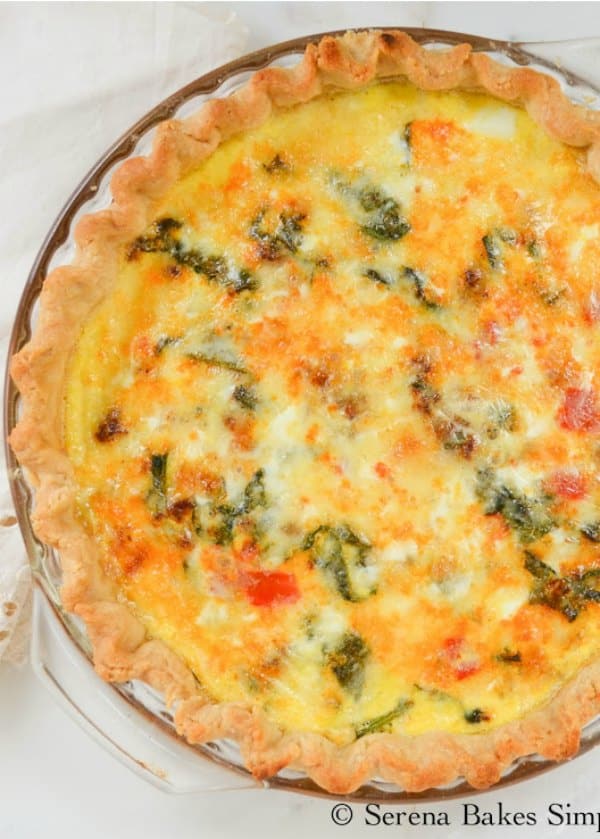 Fontina is an incredibly creamy cow's milk cheese with a pungent flavour and nutty undertones. When paired with spicy chorizo and earthy spinach, it makes for an incredibly delicious and hearty quiche.
Get the recipe from Serena Bakes Simply From Scratch
Kale & Havarti Quiche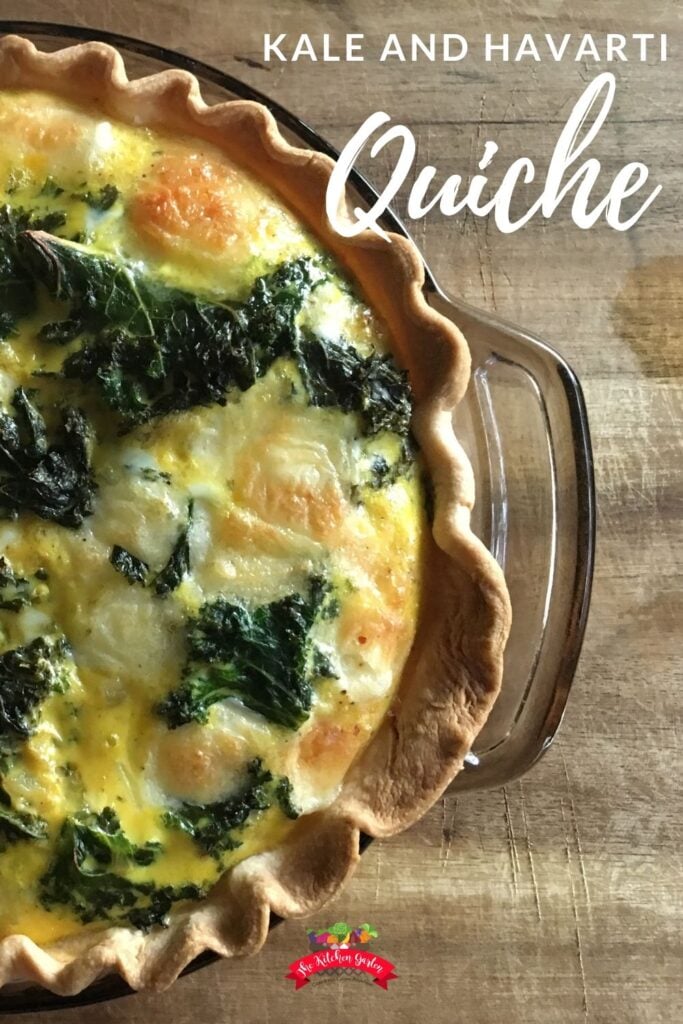 Creamy, rich havarti pairs with earthy kale in this gorgeously hearty quiche. If you have kale languishing in the fridge, this is a fantastic way to use it up.
Get the recipe from The Kitchen Garten
Eggs Benedict quiche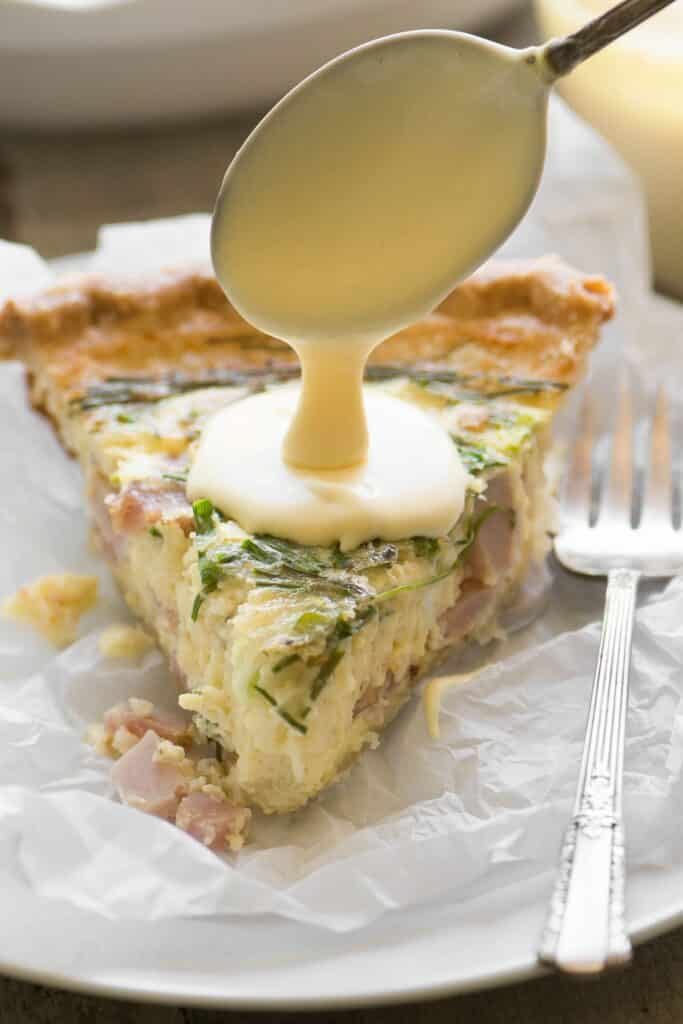 Eggs Benedict is a classic you'd expect to find on every brunch menu, so why not turn it into a quiche to enjoy for lunch?! This recipe even comes with a hollandaise sauce so you can truly enjoy your favourite luxury breakfast in easy, sliceable form.
Get the recipe from The View From The Great Island
Green Bean Quiche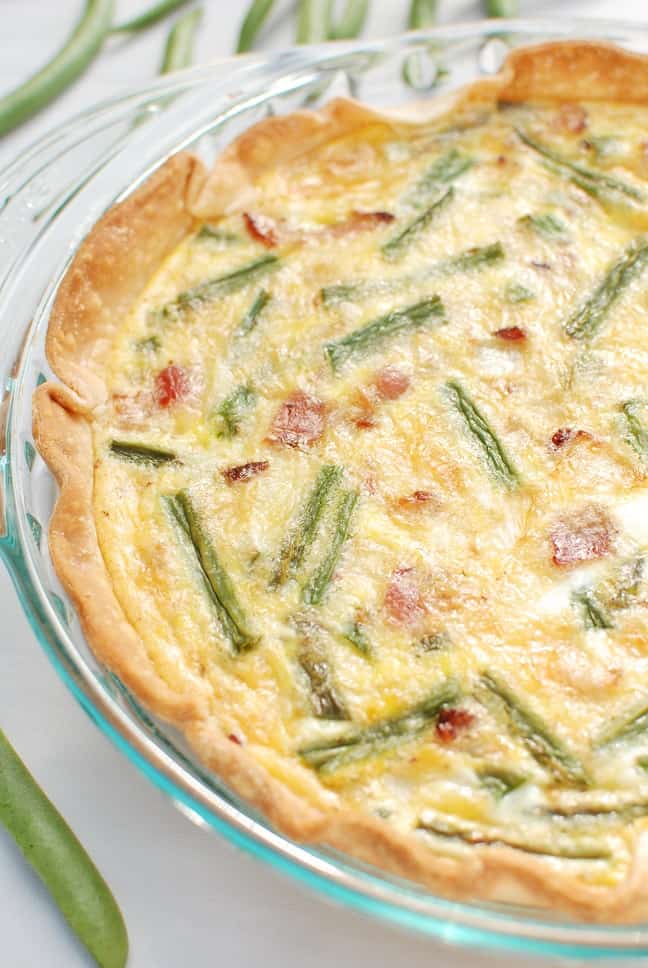 This easy quiche is made with just 8 ingredients: pie crust, bacon, onion, green beans, garlic, eggs, milk and cheese! It's easy to make and a great way to use up nutrient-rich green beans at the end of the season.
Get the recipe from Snacking In Sneakers
Filo pastry mini quiches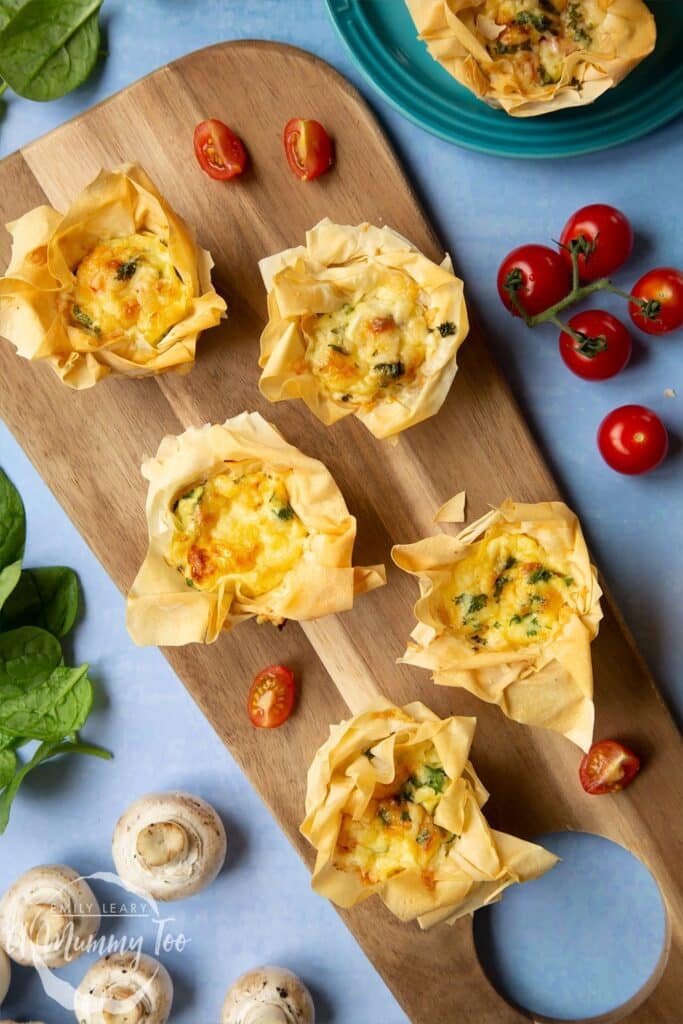 These little quiches may look fancy with their pretty filo frills, but they're actually incredibly easy to make and perfect for little hands to hold. Whenever I make them, they're gone in no time!
Get the recipe from A Mummy Too
Instant pot quiche cups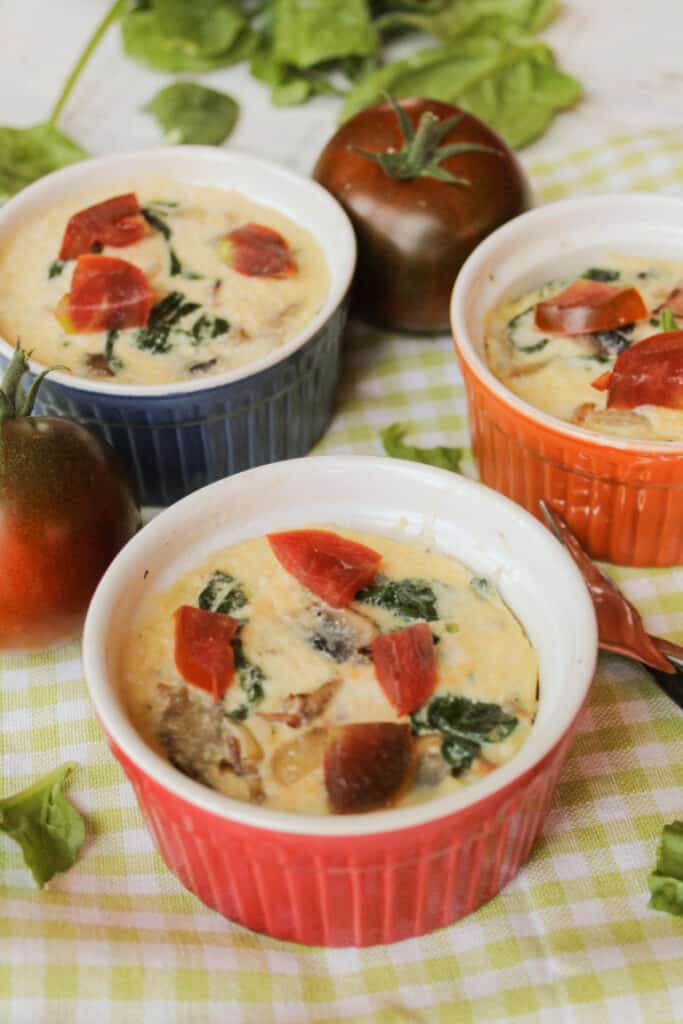 If you have an Instant Pot, you'll know that the desire to cook just about everything in it is strong! These instant Pot quiche cups are a perfect make ahead nourishing breakfast for busy mornings and you don't need to go anywhere near the oven.
Get the recipe from Tessa The Domestic Diva
Prosciutto & gruyere quiche with a hash brown crust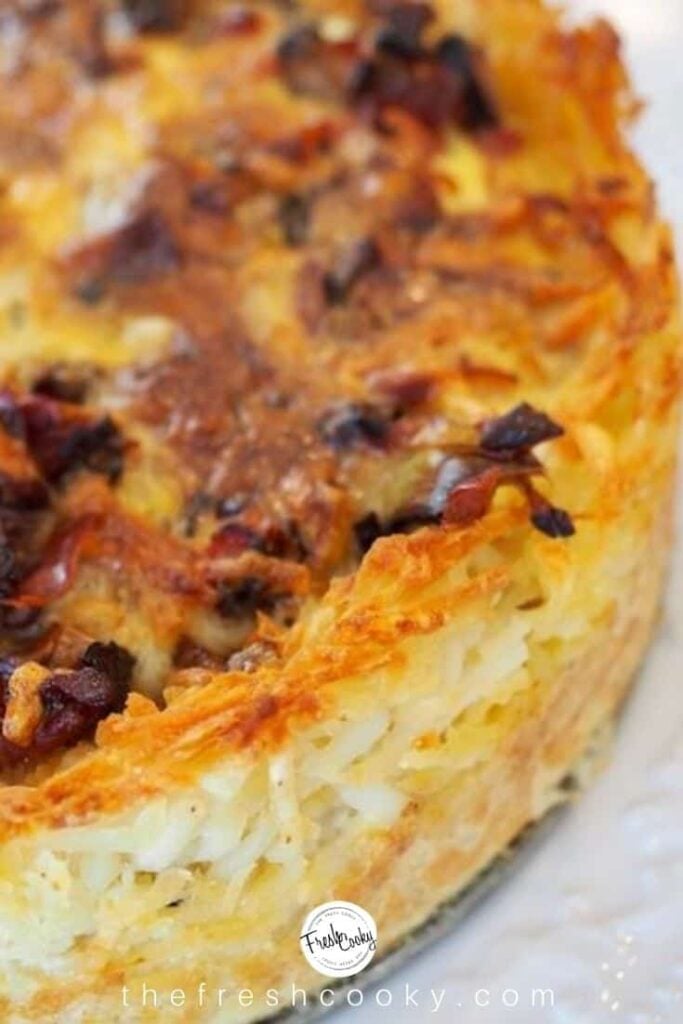 Prosciutto is a delicate, flavourful, thin cut, dry-cured ham, while gruyere is a creamy, nutty cheese that gets more depth of flavour as it matures. Together, they're a winning combination for a filling, while the hash brown crust turns this into a quiche like no other.
Get the recipe from The Fresh Cooky
Spinach Artichoke Crustless Quiche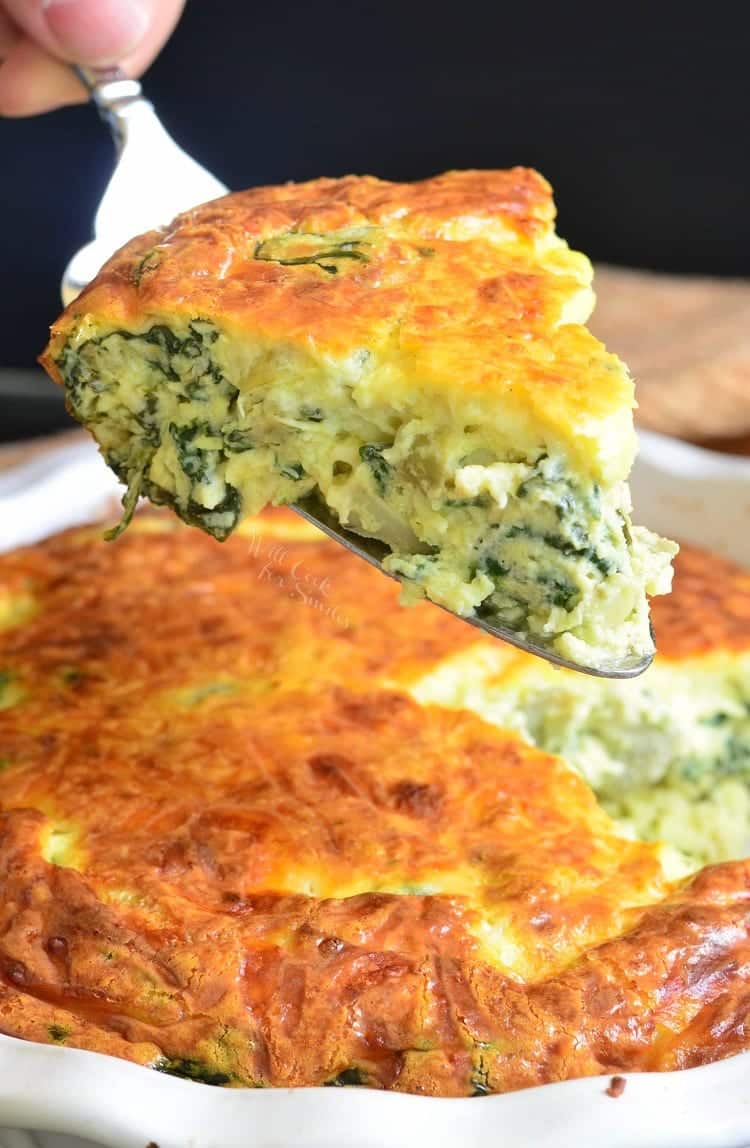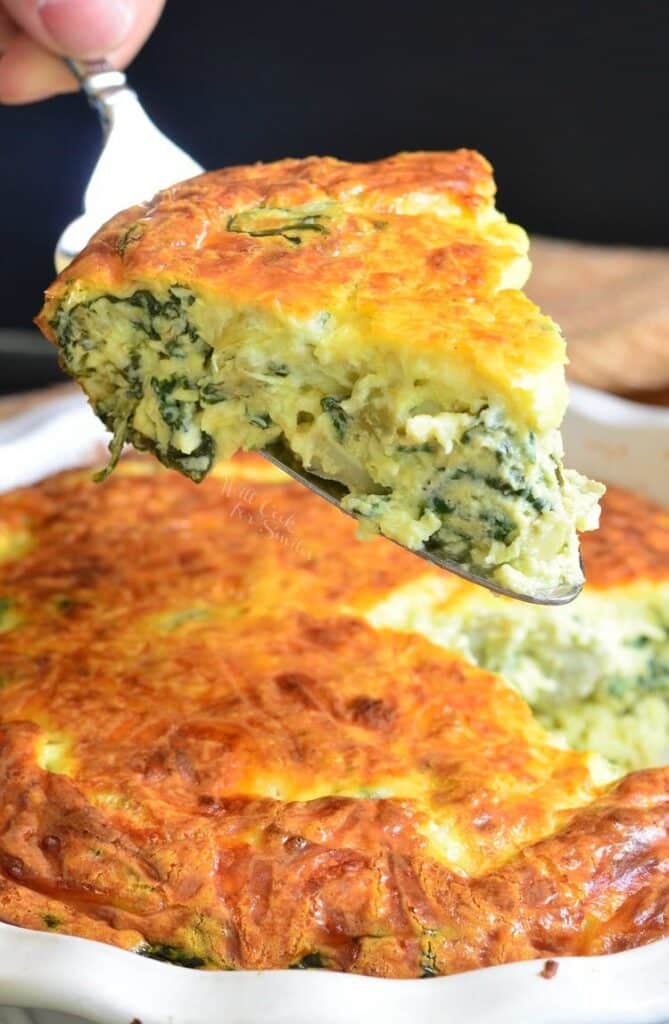 If crust of any kind simply isn't your thing, this soft and silky classic quiche made without a crust and full of delicious flavours should hit the spot. The leafy spinach is complimented by the heartiness of the artichoke hearts, and it's all topped off with plenty of cheese.
Get the full recipe at Will Cook For Smiles
---
If this recipe roundup has proved one thing, it's that the simple word "quiche" can mean a LOT of different things. From vegetable crusts to brunch-like fillings, there's something to please everyone.
Only one question remains: which one will you cook first?
Pin these brilliant quiche recipes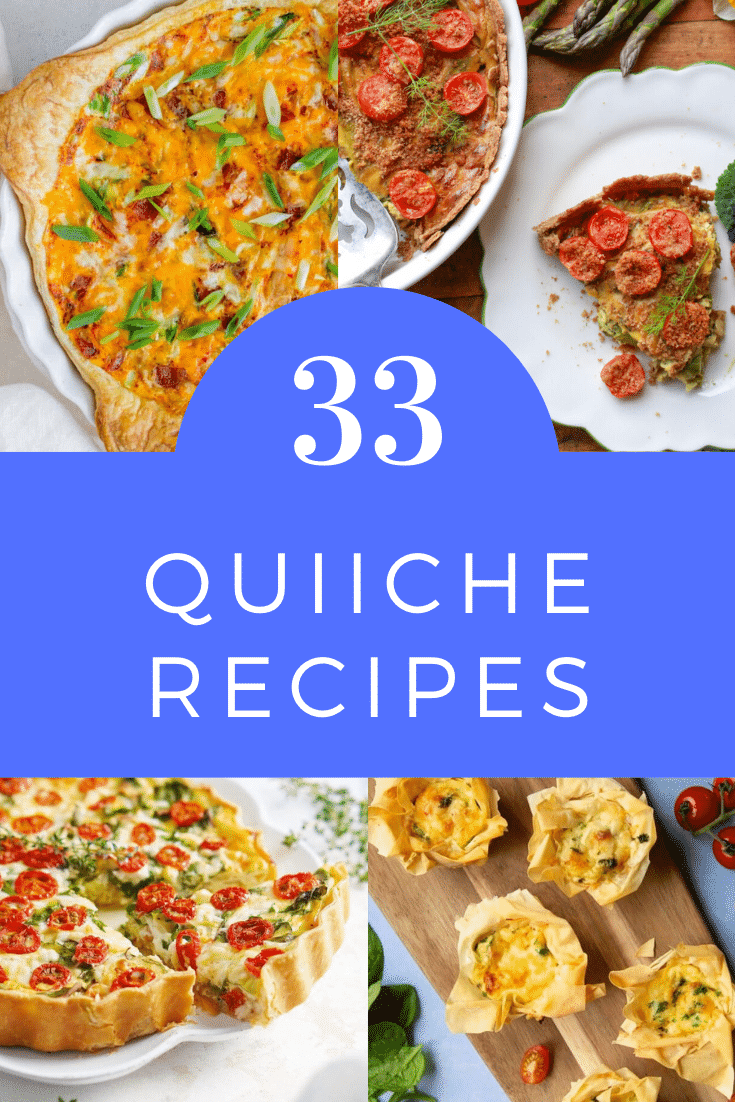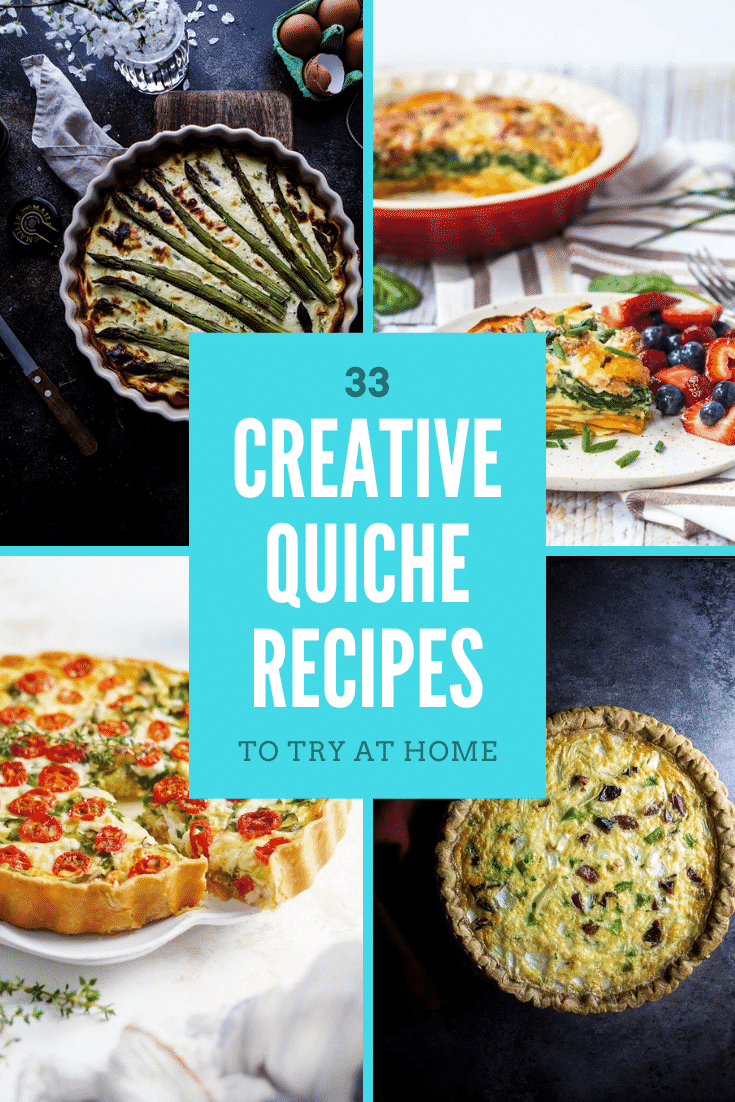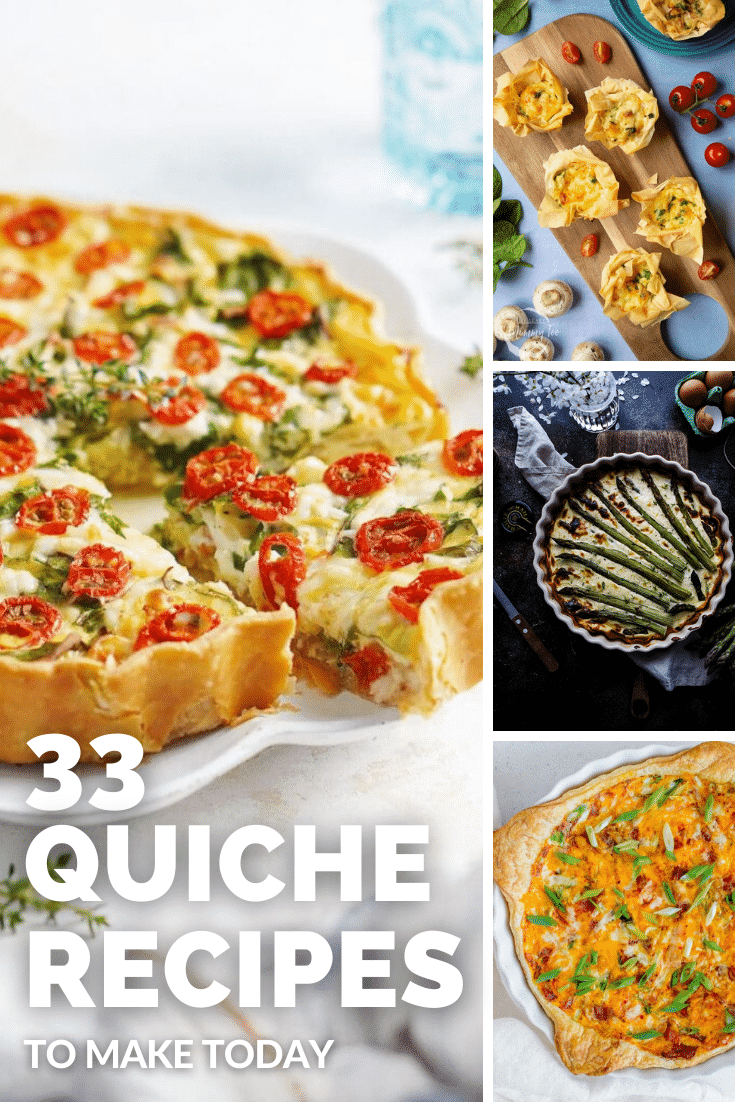 Hungry for more eggy recipes? Try these!
Cauliflower "Steak" and Eggs Breakfast
Fancy a spicy breakfast with plenty of veg to set your up for the day? Try this harissa and goat's yogurt marinaded cauliflower "steak", served with a poached egg, wilted greens and a goat's yogurt parsley dressing with a garlicky, lemony kick.
Get the recipe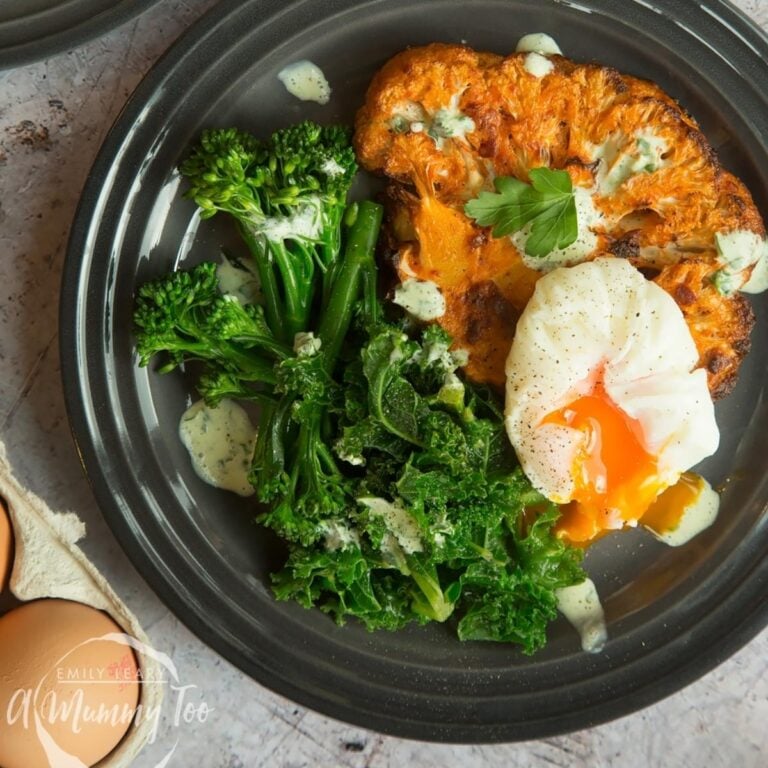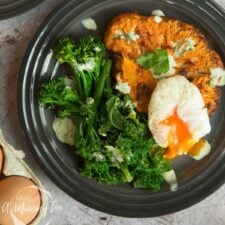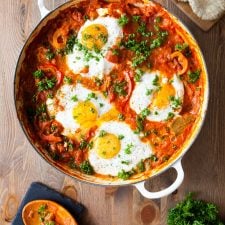 Vegetarian Scotch Egg Recipe
These may look like their meaty cousin, the scotch egg but no, this is a vegetarian scotch egg recipe! They're made from a lightly spiced blend of beans and chickpeas.
Get the recipe
6 FUN recipes to make with kids - a FREE family baking eBook!
Have a free copy of my family baking eBook! With 6 easy recipes and bonus activities to get kids into the kitchen - and keep them busy for hours!