Christmas is all about spending time with loved ones, which means you don't want to spend your day stuck in the kitchen peeling potatoes and wrestling with tin foil.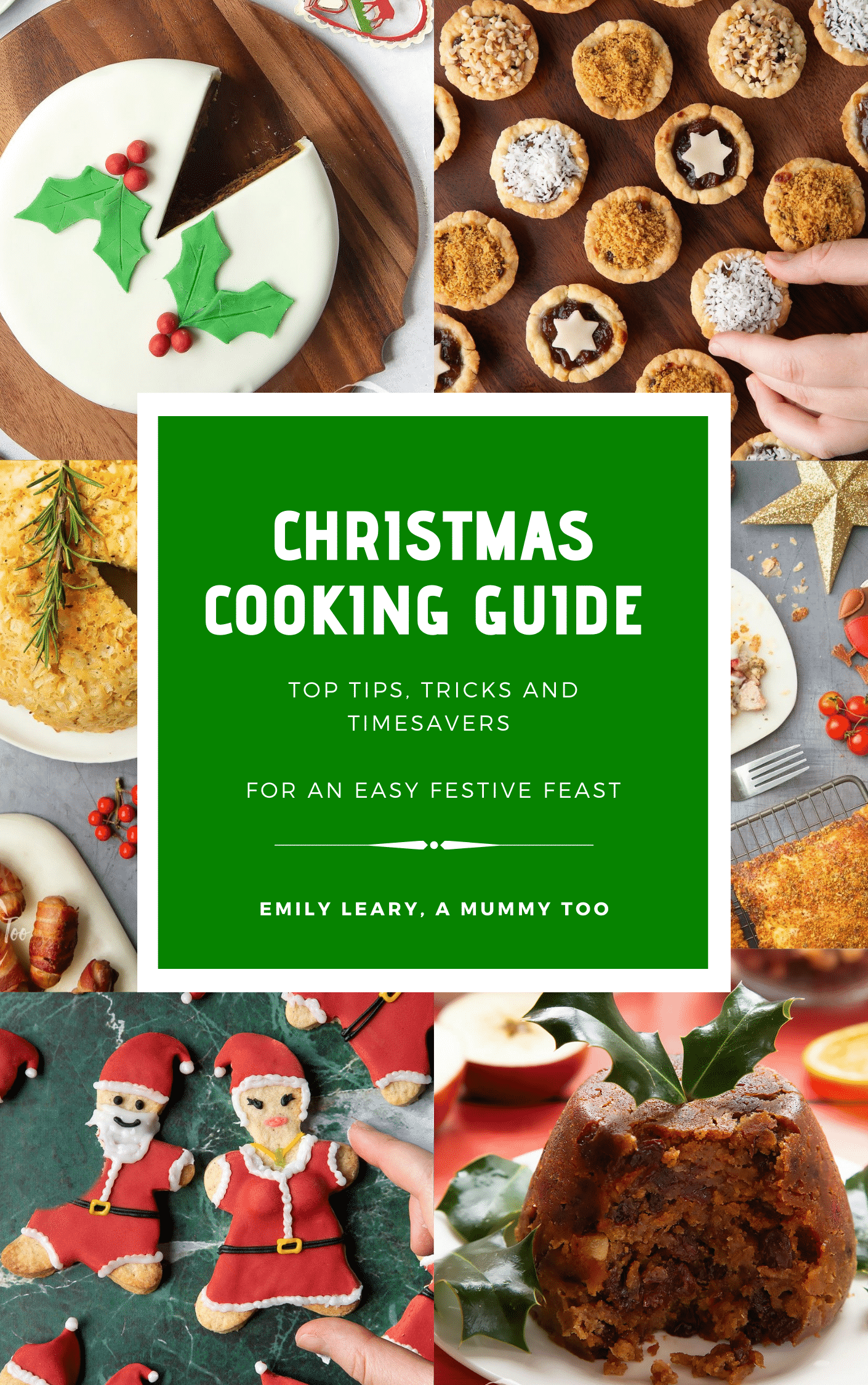 That's why I'm super excited to launch my new Christmas Cooking Guide eBook to help your Christmas kitchen run as smoothly and stress-free as possible.
This eBook has 28 pages packed full of top tips, tricks and timesavers to help you get a perfect Christmas feast without sacrificing all of your family time.
If you end up cooking too much food, there are even a few recipes to help you make the most out of your leftovers.
I've also included a few of my festive favourites to make ahead, including mini mince pies or my super fun Father Christmas cookies.
To get your free Christmas Cooking Guide eBook, just enter your details below and it will be delivered right to your inbox.
Shopping list & Prep tracker
The big Christmas food shop can be a little chaotic if you don't go in with a plan. My eBook has tools and guides to help you plan ahead and shop smart, to make sure you have everything you need for a perfect festive feast.

The shopping list includes everything you need for many classic Christmas recipes, such as herbs and spices, breadcrumbs and extra tin foil. You can print the shopping list or download it and view it on your phone in the supermarket.
I've also included a prep checklist, so you can tick off each step and keep track of what needs doing.
Turkey tips & Turkey cooking time calculator
There are so many ways to prepare, cook, and season your turkey, but the most important thing is to make sure it isn't dry.
I've put together a few of my surefire ways to get a succulent turkey and some top tips on the best ways to make sure it's full of flavour.
If you aren't sure how long your turkey should cook, I've got you covered. I've included a cooking time calculator which helps you work out how long to cook a turkey by weight.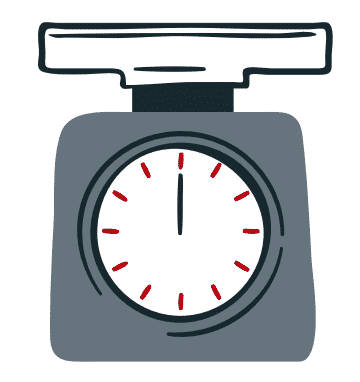 When it comes to carving, I've shared a couple of tricks to help you get picture-perfect slices.
Christmas dinner cooking time guide
My Christmas cooking timeline gives you an example of how you can structure your cooking schedule for a hassle-free day.
It has a minute by minute rundown of what should be in your oven and when so that you can avoid those "Aaagh, I forgot the stuffing!" moments.
Leftovers
If you end up making too much food, then don't panic! I've also included a few leftover recipes that can help you make the most out of your festive feast.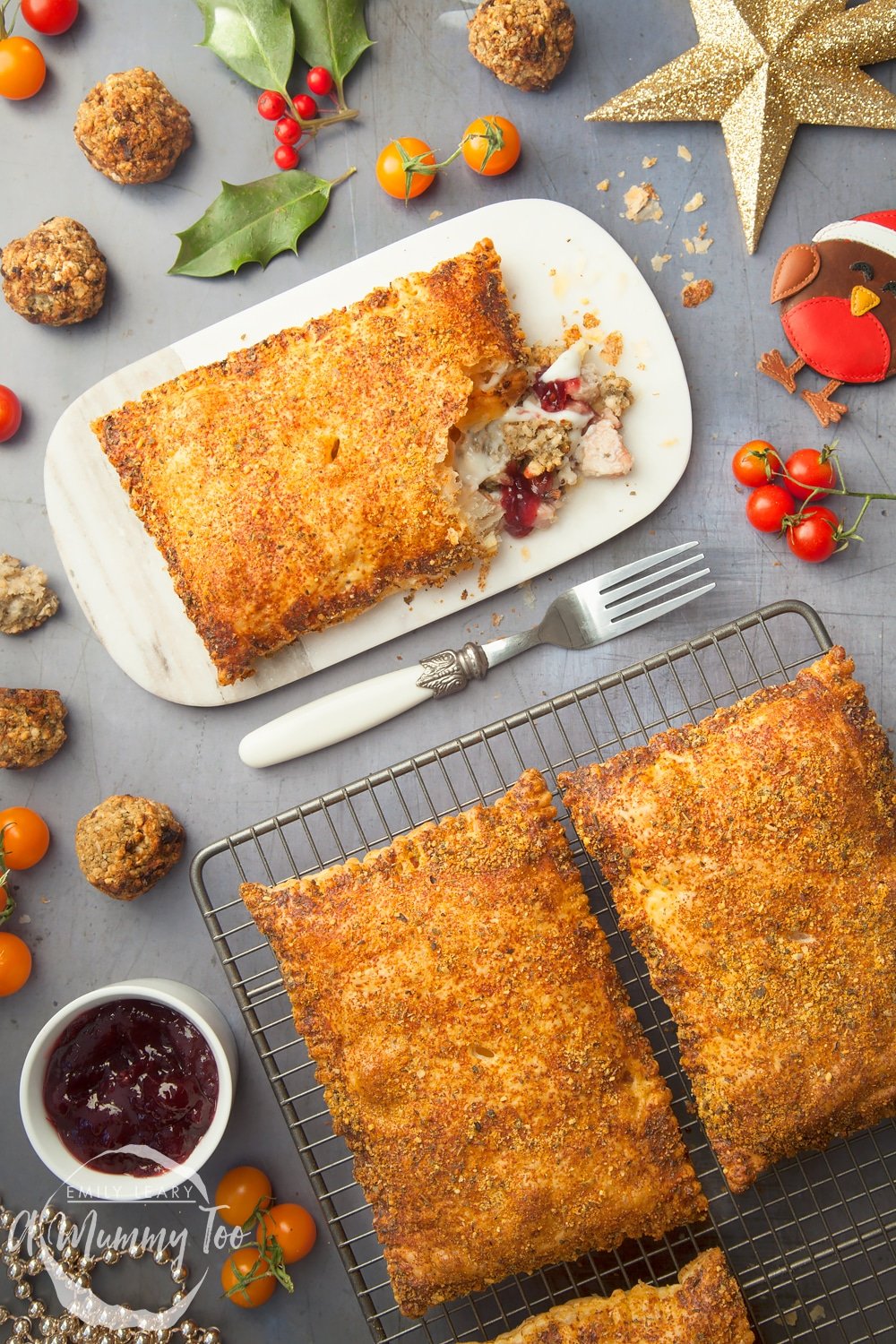 There's even a recipe that turns your leftover turkey into a laidback Boxing Day breakfast! Or if you want something a little lighter after a day of indulgence, there's a turkey soup recipe that only takes 25 minutes to cook.
Get planning, cooking and enjoying!
I hope this Christmas cooking guide will help make your Christmas cooking a little easier. Grab your copy now!
Comment below, tag me on social media, or hit reply to any of my emails and let me know what you think of my Christmas Cooking Guide eBook!
Or get in touch and let me know what you're making this Christmas. I love hearing from you and so does the A Mummy Too community. See you soon!
Bonus FREE Christmas Baking eBook
If you're looking for some ways to get your kids involved in the kitchen this Christmas, I have another free eBook that could help!
Last Christmas I launched my Christmas Baking eBook, which is packed with family activities and child-friendly bakes to keep you busy over the holidays.
The Christmas Baking eBook contains 6 fun and festive recipes and a whopping 36 activities to help you and your family get into the Christmas spirit.
There are also tips, tricks and free printables to keep everyone busy for hours!
Head over to my Christmas Baking with kids eBook page to have a copy sent straight to your inbox!