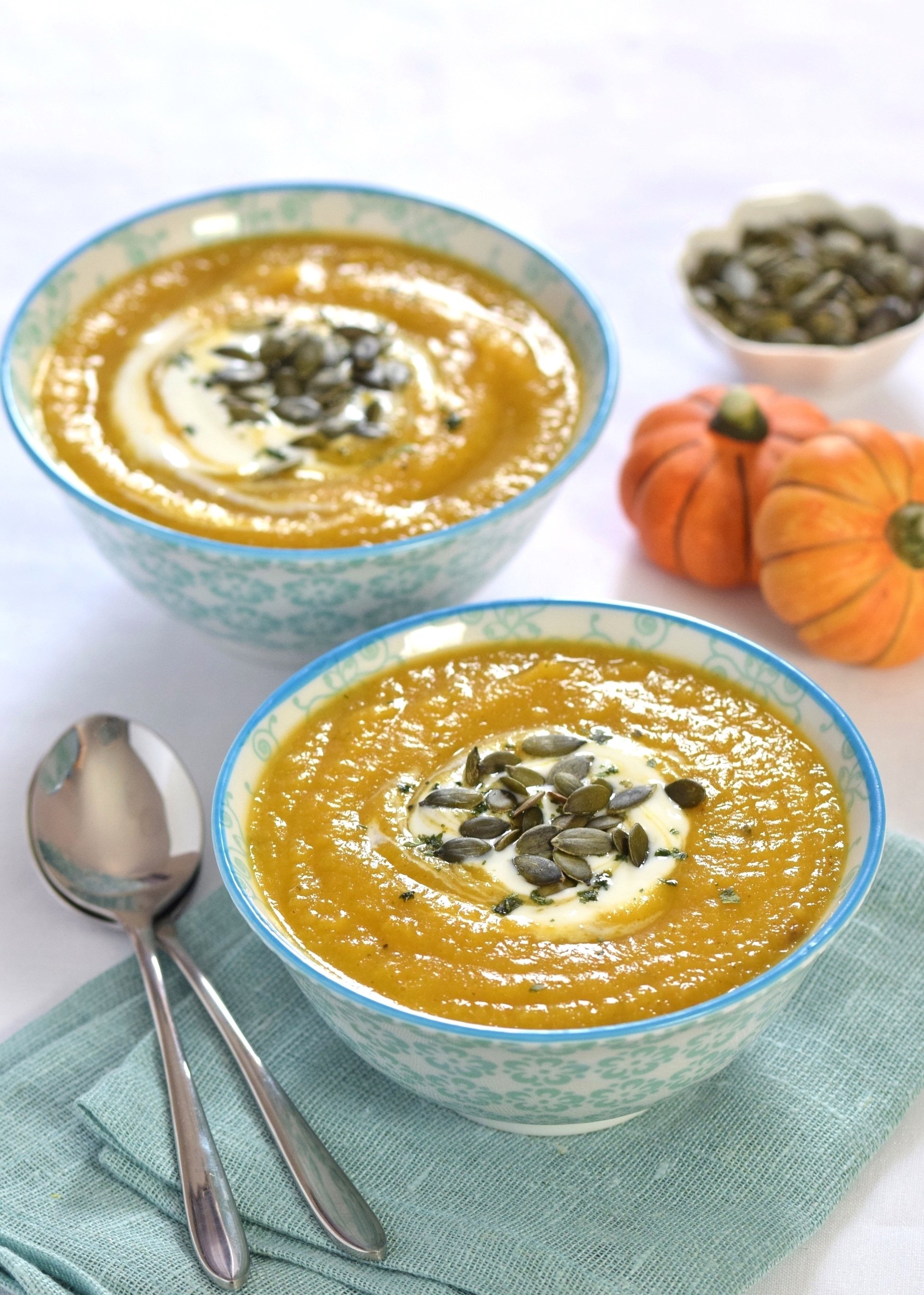 When you been out in the biting cold, there's nothing more satisfying than coming home to a tasty bowl of piping hot soup.
This delicious curried pumpkin and parsnip soup is just perfect for this time of year. With a hint of warming curry, it's mild enough for the whole family to enjoy and a delicious way to get some extra veggies into your little ones.
It's a great recipe for getting the children involved too. Little ones will love helping scoop out the pumpkin seeds, and older children can practise their vegetable peeling skills on the onions and parsnips.
I'm delighted to be hosting this recipe as it's from my friend, Grace of Eats Amazing.
Grace is a superbly talented blogger with so many brilliant ideas, I just don't know how she does it. Her blog, Eats Amazing, started as a place to share the fun bento lunches that Grace makes daily for her two boys, and today it's also packed with fun food tutorials, easy recipes for children and family friendly recipes for all occasions. I love it.
Now, let's make soup!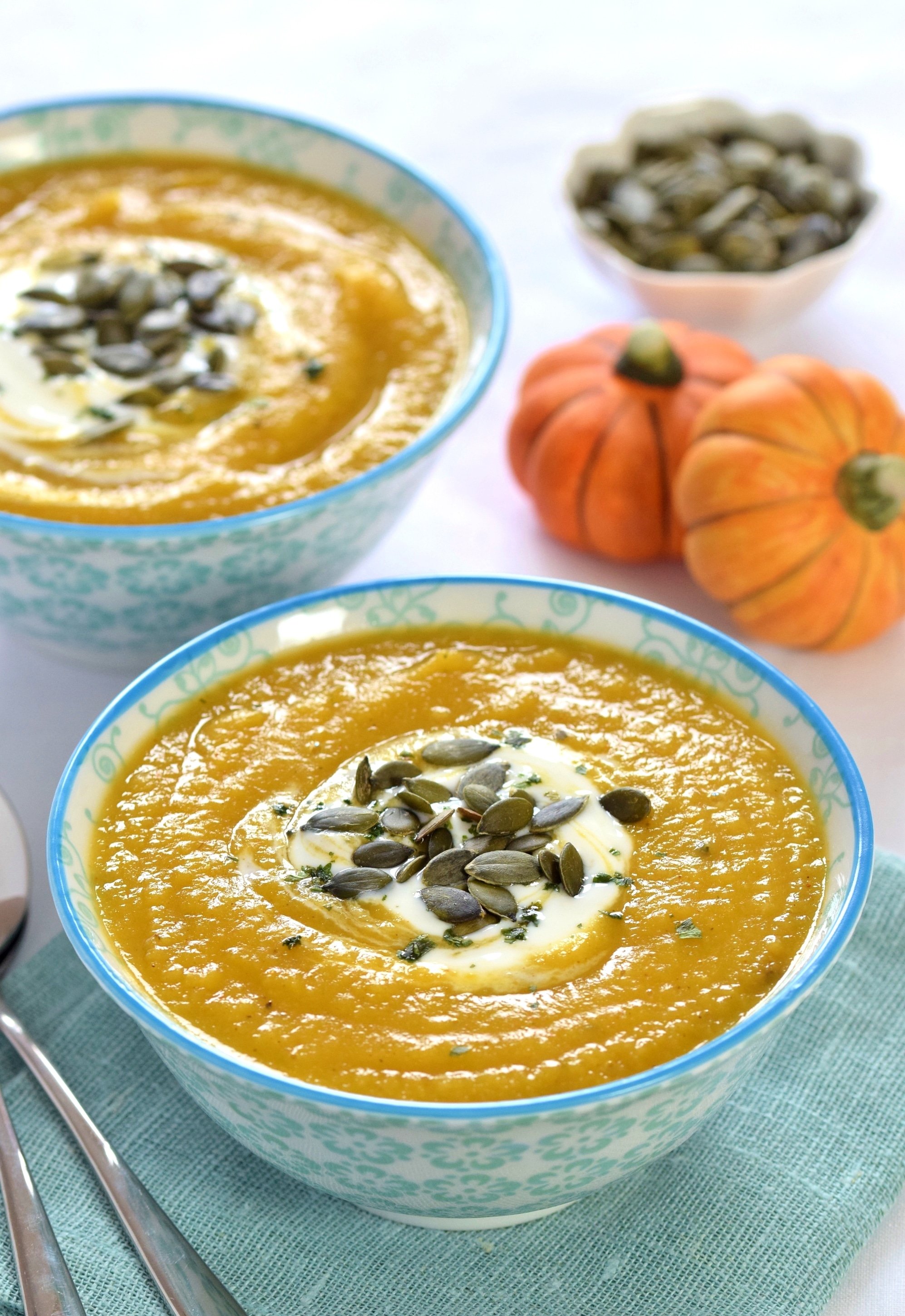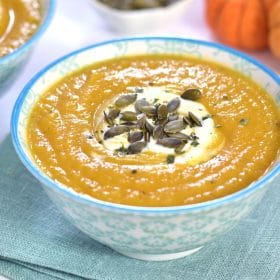 Print
Curried Pumpkin & Parsnip Soup
Delicious pumpkin and parsnip soup with a hint of warming curry. It's mild enough for the whole family to enjoy and a delicious way to get some extra veggies into your little ones.
Ingredients
1 Tbs vegetable oil
2 small onions
2 cloves garlic
1 Tbs mild curry powder
1 culinary pumpkin (around 750g)
500g parsnips
2 vegetable stock cubes
To serve (optional extras):
natural yogurt
pumpkin seeds
chopped fresh coriander
crusty bread
Instructions
Prepare the vegetables - roughly chop the onions, finely chop the garlic, peel, deseed and chop the pumpkin into bite sized pieces, peel and roughly chop the parsnips.
Fill your kettle and put on to boil then heat the oil in a large saucepan or stock pot.
Gently fry the onion and garlic in the oil until starting to soften.
Add the curry powder and fry for 1 minute until fragrant.
Add the pumpkin and parsnip, and stir to coat in the curry powder.
Crumble over the two stock cubes, then pour over boiling water until it just covers the vegetables.
Bring the pan to the boil, then cook for 15-20 minutes until the vegetables are cooked through.
Leave to cool for 5 minutes, then season to taste and whizz up until smooth with a stick blender.
If the soup is too thick, add a little boiling water and whizz again with the blender until at the desired consistency.
Serve warm with a drizzle of natural yogurt, sprinkle of pumpkin seeds, some chopped coriander and crusty bread on the side.
Courses Soups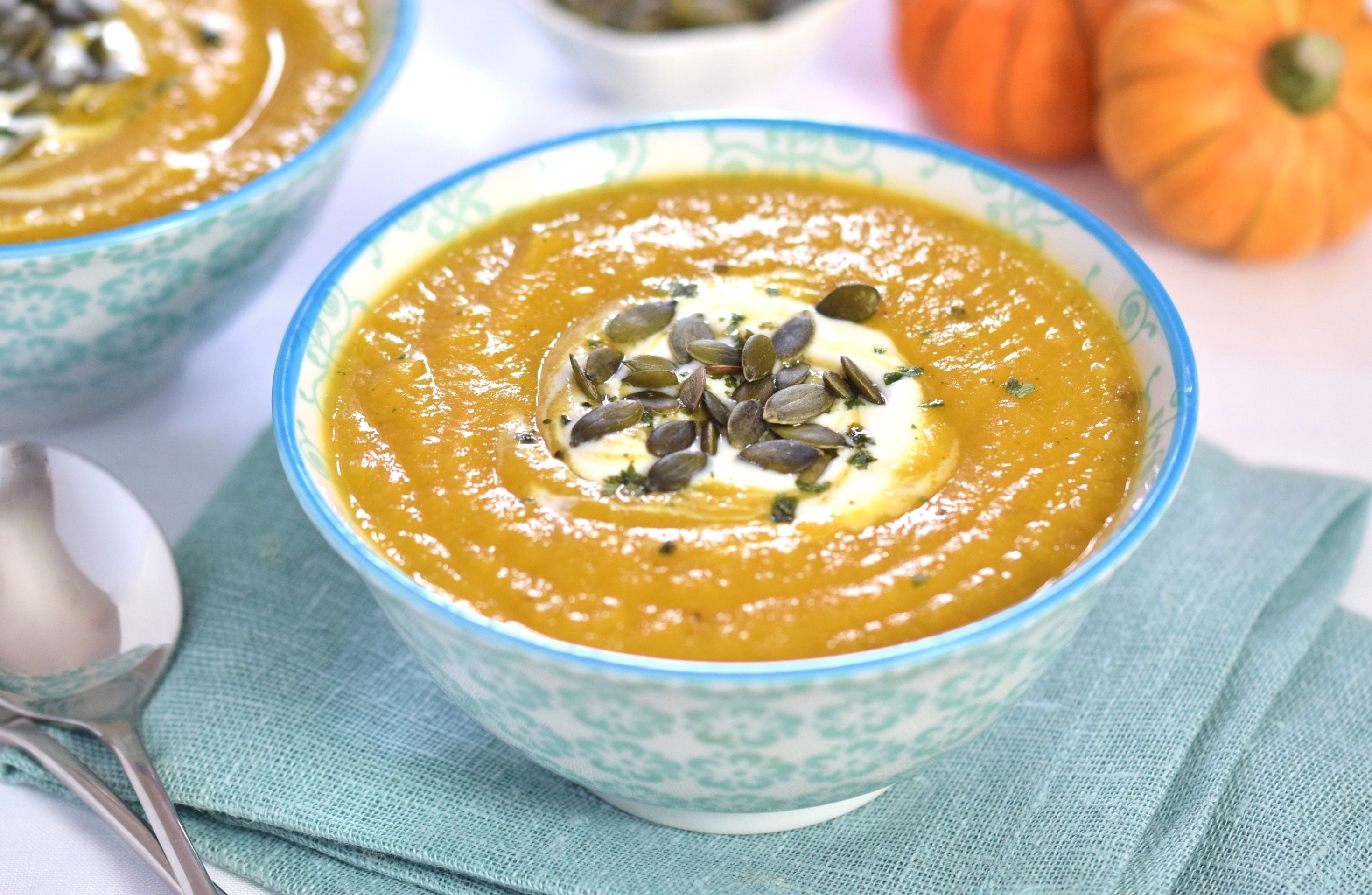 Do let me know if you try this yummy soup, and don't forget to check out Eats Amazing. It's packed with ideas and inspiration for making fun, creative and healthy food for children.
PIN ME
Don't forget to pin this now so that you can enjoy it later!