Plump fruits, steeped in rich liqueur, aromatic Christmas spices and an ultra moist, deeply flavourful crumb. There is nothing quite like it, so this Christmas, I've teamed up with The Royal Mint to rediscover the pleasure of a classic Christmas pud, complete with a hidden Sixpence.
I had a go at making the pudding for myself, and it was a great success!
Here's how to make the recipe, step-by-step. If you've never made steamed Christmas pudding before, this shows just how easy it is!
The Christmas pudding is an age-old British Christmas tradition, having been introduced to the Victorians by Prince Albert, husband of Queen Victoria. On Stir Up Sunday, which this year falls on 22 November 2015, families traditionally gather together in the kitchen of their home to mix and steam their Christmas pudding. Parents teach their children how to mix ingredients for the pudding and everyone takes a turn to stir the pudding mix and make a special Christmas wish for the year ahead.
The Royal Mint commissioned Rachel Walker, Food editor of Reader's Digest, to create this official Royal Mint Christmas Pudding recipe.
This fabulous recipe is not only delicious, it also encourages families to make something together this Christmas, which I think is wonderful. I adore cooking with the kids – it's a chance to talk over the day, practice a little maths, and simply spend quality time together. If you haven't cooked together for a while, I reckon Stir Up Sunday is the perfect opportunity. What's more, the tradition of stirring a Christmas Sixpence into your Christmas Pudding mixture is meant to bring luck for the year to come – it can't hurt, right?
Here's that Royal Mint Christmas Pudding recipe again in written form, so you can print it out to try this Sunday.
Print
Royal Mint Christmas Pudding
Yield 8 -10
Ingredients
170g sultanas
140g currants
140g raisins
200ml water
30g plain flour
1/2 tsp cinnamon
1/2 tsp grated nutmeg
1/2tsp ground mace
1/2tsp ground ginger
55g breadcrumbs
85g shredded suet (if you cannot get hold of suet, softened butter works just as well)
40g chocolate (70%), grated
1 cooking apple, peeled and grated
85g soft dark brown sugar
20g chopped mixed peel
55g blanched almonds, roughly chopped
1 lemon, zested
1 orange, zested
1 tbsp black treacle
3 tbsp brandy
1 egg, beaten
Knob of butter for greasing
The Royal Mint Sixpence
1 litre pudding/heat proof bowl
Greaseproof paper
Large elastic band
String
Stock pot
Steamer basket/Deep saucer/ramekin
Instructions
Put the sultanas, currants and raisins in a saucepan with the water. Bring to the boil, and simmer for 3 minutes. Leave to soak, uncovered, overnight.
Sift the flour and spices into a mixing bowl.
Add the breadcrumbs, suet / butter, grated chocolate, grated apple, brown sugar, mixed peel, almonds, lemon and orange zest.
Mix well, using your hands to get rid of any lumps of butter and ensuring the mixture is fully blended together
Stir in the soaked fruit, which will have plumped-up over overnight. Next, stir in the treacle, brandy and beaten egg.
Mix well, and stand overnight. While this isn't necessary, the marinating helps the spices soak in. It's traditional for everyone to give the pudding a turn with a wooden spoon at this stage, and make a wish. Note: don't mix the sixpence in, save it for later.
Use the knob of butter to grease the pudding bowl, and tip the Christmas pudding mixture into it.
Cut one circle of greaseproof paper, which is few inches bigger than the rim of the bowl. Use a large elastic band to secure it over the pudding bowl with a folded pleat running through the middle. This will room to allow the pudding to release excess steam. Cover the top with a piece of tin foil (same size as the greaseproof paper) and then tie it tightly with the string.
Make a loop of string across the top, to fashion a handle, so the pudding can be easily lifted in and out of the pan.
If you are using a steaming pot, pour some water into the bottom of the stock pot – about one eighth full – so that the steaming basket sits in the bottom, just above the water level. Bring the water to boil, and place the Christmas pudding in the basket.
If you don't have a steaming basket, simply use the upturned saucer or ramekin so that the pudding basin is kept away from direct contact with the base of the pan. Then fill the stock pot with water to around half-way up the side of the pudding basin.
Put on the lid, and steam at a gentle simmer for four hours. Keep an eye on the water to make sure that the pan doesn't boil dry, and add more water from the kettle to keep it topped-up if needed
If the lid of the stock pot doesn't fit on tightly, it's not ideal, but not disastrous– as long as there's plenty of steam circulating. Keep an even more careful eye on water levels though, as a loosely-covered pot is more likely to boil dry.
Lift the pudding out of the pan after four hours, making sure you keep the greaseproof lid on – that way you can store the Christmas pudding for up to two months.
On Christmas Day, steam the pudding again for another two hours, and serve – perhaps with a sprig of holly on top, and a splash of brandy to light.
Place the sixpence under one of the bowls (not in the pudding) for one lucky person to find!
Notes
PLEASE READ: Obviously, due to size, putting a coin in a pudding might cause a risk of choking. And while we might all remember stirring a 2p or 20p piece in our puddings as children, modern knowledge of health and safety might change our thinking towards it, particularly if the coins aren't pure silver, or have not been sterilised. As such, we recommend that you do not bake your coin into the pudding or when reheating. Instead, we recommend that coins should be placed into the pudding just prior to serving, with the slices then dished out at random to give someone the chance to find it. Alternatively, simply pop the sixpence in its pouch and hide it under one of the table settings before everyone sits down to dinner.If you do add anything like coins or charms to your pudding, sterilise them first in boiling water. Make sure you choose items large enough to be noticed, or wrap them tightly in a ball of tin foil, and tell everyone to look out for them. This serves two purposes: it will increase the fun, and it counts as a word to the wise, so that Christmas dinner doesn't close with people accidentally swallowing the coin or breaking teeth!
Claim a FREE sixpence
The Royal Mint is encouraging people across the UK to get involved in the age-old custom of putting a lucky sixpence into a homemade Christmas pudding.
Hoping to make 2016 the luckiest year yet, The Royal Mint is giving away 2,015 Christmas sixpence coins for free, alongside the specially commissioned Royal Mint Christmas Pudding recipe at www.royalmint.com/stirupsunday.
Simply go to the website now to register your details and be entered into a ballot to win a Royal Mint sixpence. Coins are being supplied on a first come first served basis are limited to one entry per person.
Applications close on 18th November in order for sixpences to arrive by 22nd  November, in time to use in your baking this Stir Up Sunday. There are only 2015 coins available to claim, so act fast!
More facts about Stir Up Sunday
Stir Up Sunday is the traditional day for everyone in the family to take a turn at stirring the Christmas pudding whist making a wish.
Stir-Up Sunday is so called for two reasons. The first is from the wording of the collect in the church service for the day which begins " Stir up , we beseech thee O Lord" and the second is because traditionally this was the day upon which the Christmas Pudding should be made in order for it to have time to mature before Christmas Day.
Stir-Up Sunday is the last Sunday before Advent and because the dating of Advent varies a little from year to year, it can fall anytime between November 20th and 26th. In 2015 it will be on Sunday November 22nd.
Traditionally everyone takes a turn to stir the pudding mix and each person involved is able to make a special wish for the year ahead.
Traditionally, a sixpence was added to the pudding mix and cooked with the pudding. It was to bring wealth and luck to whoever found it on their plate on Christmas Day.
Traditionally a Christmas pudding is always stirred from East to West in honour of the three Wise Men who visited the baby Jesus.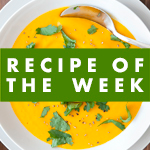 This is a commissioned post for The Royal Mint. Pudding and sixpence images via The Royal Mint.