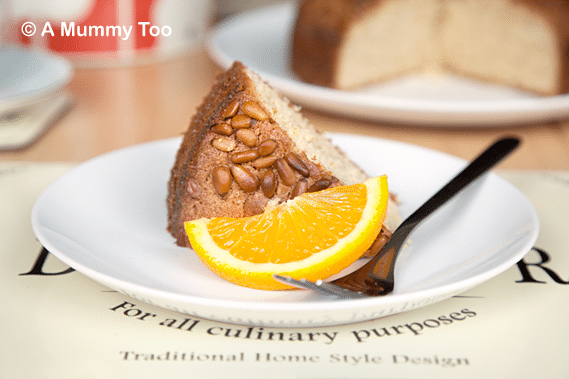 Oh wow, I can taste the orange and it's not even in my mouth yet – Mark
This week, we've been leafing lustily through the pages of Kew's Global Kitchen Cookbook, which features 101 recipes using edible plants from around the world.
Rather than being adorned with photos, Kew's Global Kitchen Cookbook is full of classic botanical illustrations from the Archives of the Royal Botanic Gardens, Kew, along with stories of their history and discovery.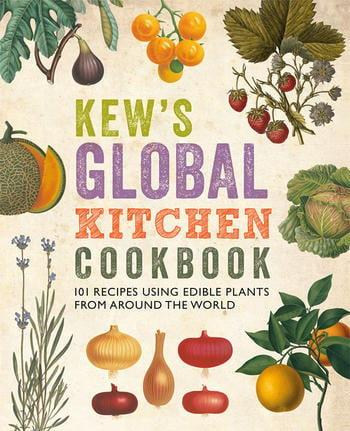 The recipes range from savoury treats to spiced sweet treats, each well explained with clear measurements. Some of the plants featured will be harder to source than others, but that's what makes the book such a delicious adventure.
Kew's Global Kitchen Cookbook is due to be published in October 2013, but is current available exclusively via the Kew website in paperback for £14.95.
I've been given permission to share an amazing recipe for pine nut crusted orange cake – it's light and fragrant, with a gorgeous nutty, slightly waxy top. Just divine.
Pine nut crusted orange cake
Ancient Greeks and Romans savoured pine nuts preserved in honey, and legionaries brought them to Britain under Roman rule. Here several flavours of the Mediterranean – pine nuts, oranges and olive oil – blend in Jane Suthering's delicious cake, to give a subtle taste and perfect texture.
Ingredients
50g (2oz) pine nuts
2 eggs, separated
150g (5oz) golden caster sugar, plus 1 further tsp
120ml (4fl oz) light olive oil (8 tbsp)
finely grated zest of 1 large orange
120ml (4fl oz) fresh orange juice (8 tbsp)
200g (7oz) plain flour, plus 1 further tsp
I tbsp baking powder
Instructions
Pre-heat the oven to 180°C/350°F/Gas Mark 4. Put the pine nuts on a baking tray and brown in the oven for 7–8 mins. Oil the base of a 20cm (8in) spring-form tin, then line the base with baking paper. Use the 1 additional tsp each of sugar and flour to dust the sides of the tin, and shake out any excess.
Whisk the egg whites until stiff, then leave to one side.
Whisk the yolks and sugar until well combined and pale, then whisk in the oil, followed by the orange zest and juice.
Sift the flour and baking powder together and fold into the egg mixture. Finally, fold in the egg whites and transfer the mixture to the prepared tin.
Sprinkle the mixture with the toasted pine nuts and bake for 40–45 mins until well risen and lightly springy to the touch. Cool until you can touch the tin easily, then remove the cake and transfer it to a wire rack.
This cake is delicious served fresh from the tin on its own or with slices of orange or other fresh fruits. Store it in an airtight container if not eaten straight away.
Disclosure: we were sent a copy of Kew's Global Kitchen Cookbook for review. No payment was received. All posts are 100% honest.