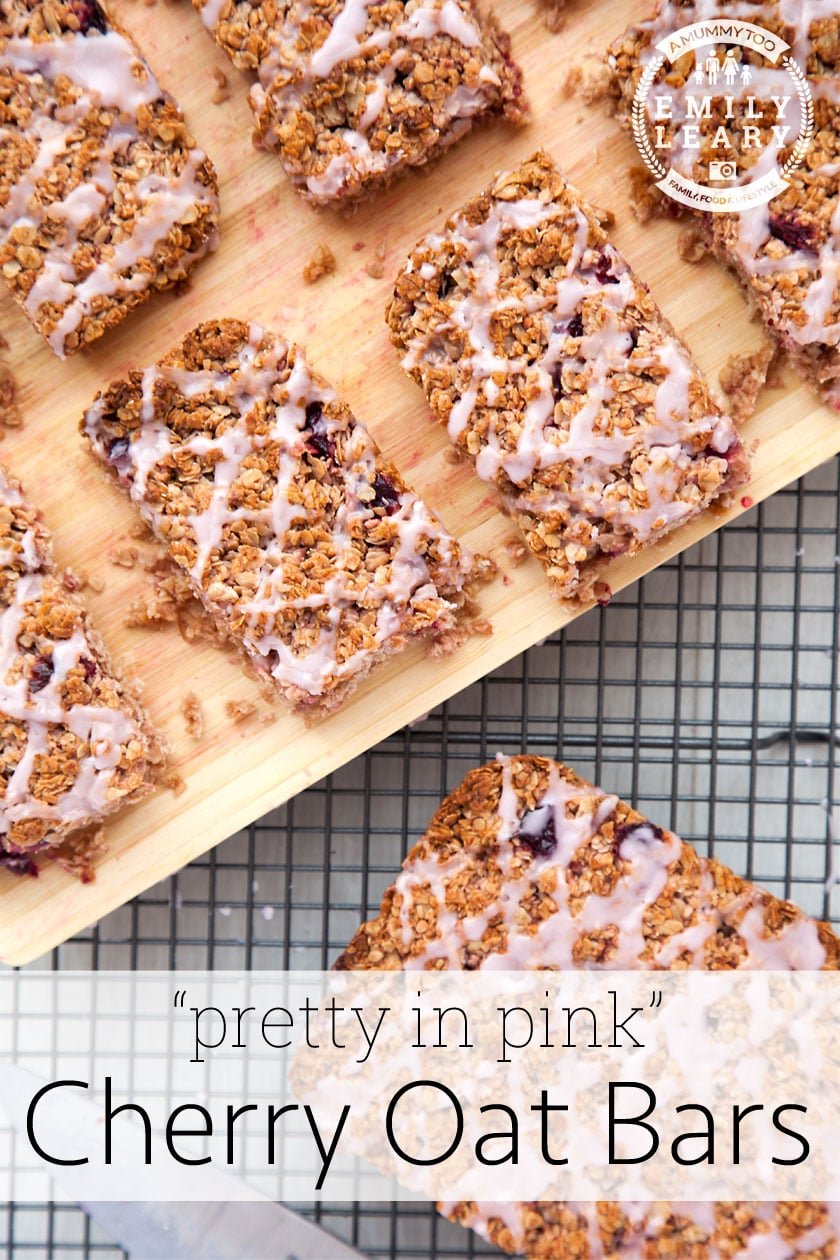 These cherry oat bars (or flapjacks as they're called in the UK) are crisp on top, chewy and rich underneath, with bursts of fresh cherry flavour. They're honestly SO good.
The frosting is made with powdered sugar and a glug of truly delicious Cherry Good, a sweet and tart cherry juice drink with a lovely rich flavour of Montmorency cherries.
Here's how to whip up a batch.

Cherry oat bars (flapjacks)
Deliciously sweet and fruity cherry oat bars.
Recipe type:
Desserts and sweet treats
Ingredients
200g (7 oz) slightly salted butter (plus a little extra for greasing the tin)
150g (5.5 oz) golden syrup
100g (3.5 oz) muscavado sugar
1 tsp vanilla extract
150g morello cherries (fresh & stoned / frozen), roughly chopped into halves or thirds
450g (16 oz) Scottish porridge oats
125g (4.5 oz) icing sugar
1½ tbsp cherry juice
3 small (18cm x 11cm) foil baking tins
Instructions
Preheat the oven to 200C/390F (180C/355F fan assisted)
In a saucepan, melt the butter, golden syrup, sugar, vanilla over a low heat until completely dissolved.
Stir in the cherries and heat for a further minute, then stir in the oats.
Transfer the mixture to the greased loaf tin and press down gently.
Bake for 15 minutes, then leave to cool completely.
Peel back the tin and carefully remove them from their trays.
Mix the icing sugar with the cherry juice to form a thick liquid icing. Drizzle diagonally over the flapjacks.
Cut each tray into six bars with a sharp knife.
If you fancy trying this later, don't forget to Pin it!
The crisp, refreshing taste of Cherry Good is great to enjoy as part of a balanced breakfast or on-the-go as a healthy and tasty way to keep hydrated. Pick some up in Tesco, Sainsbury's, Asda, Waitrose and Morrison's for £1.50 per litre carton.
Alternatively,  Cherry Good Light contains only 32 calories per glass, but still boasts that rich flavour of Montmorency cherries. Grab some from Waitrose, Asda and Sainsbury's, RRP £1.50.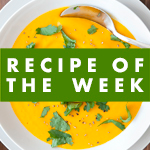 This is a commissioned post for Cherry Good.