You'll love this gorgeous Thai green curry, that benefits from reduced fat content by using natural fat-free yogurt and reduced fat coconut milk.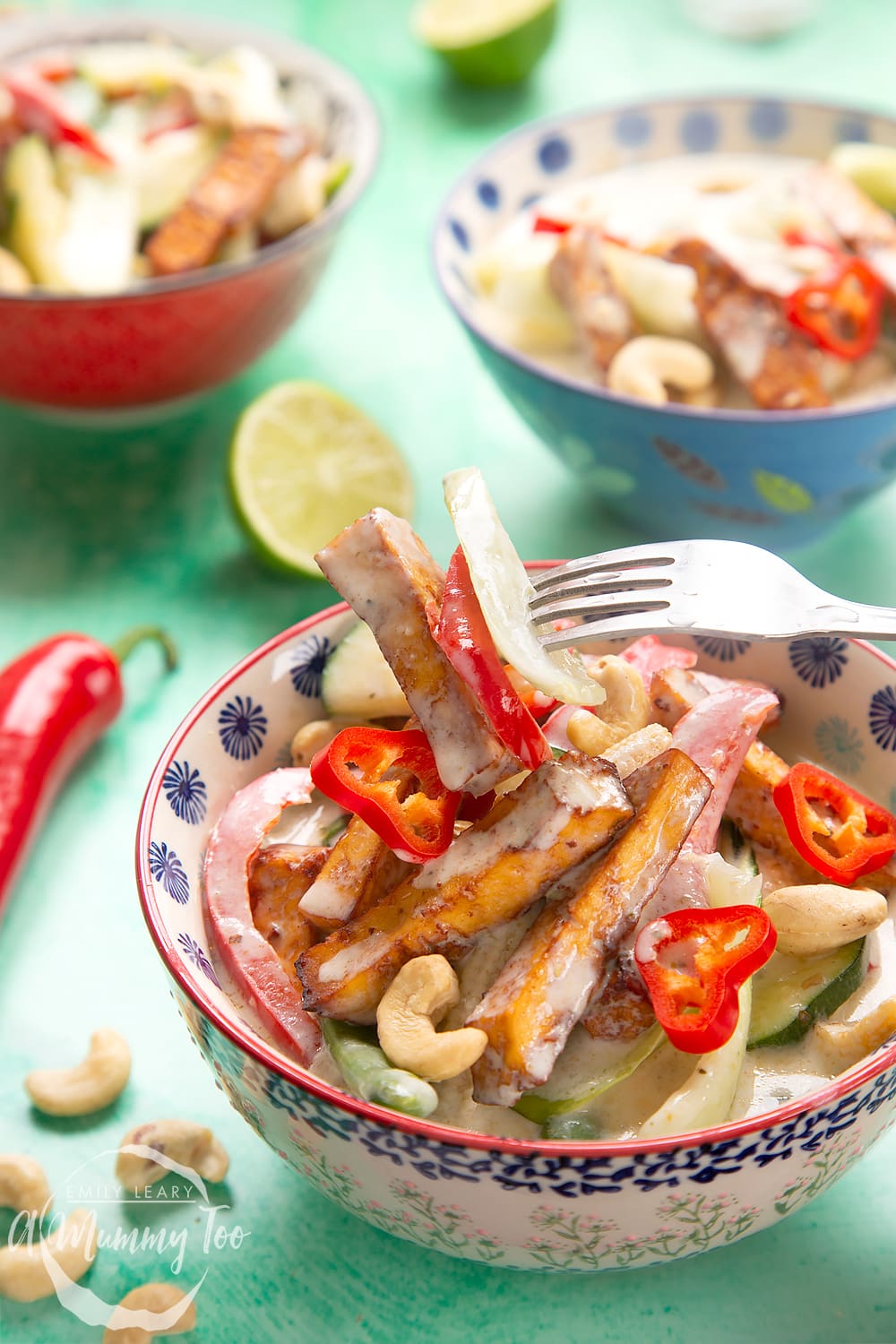 There are so many ways you can enjoy yogurt – it is versatile, convenient and a great food staple for all the family.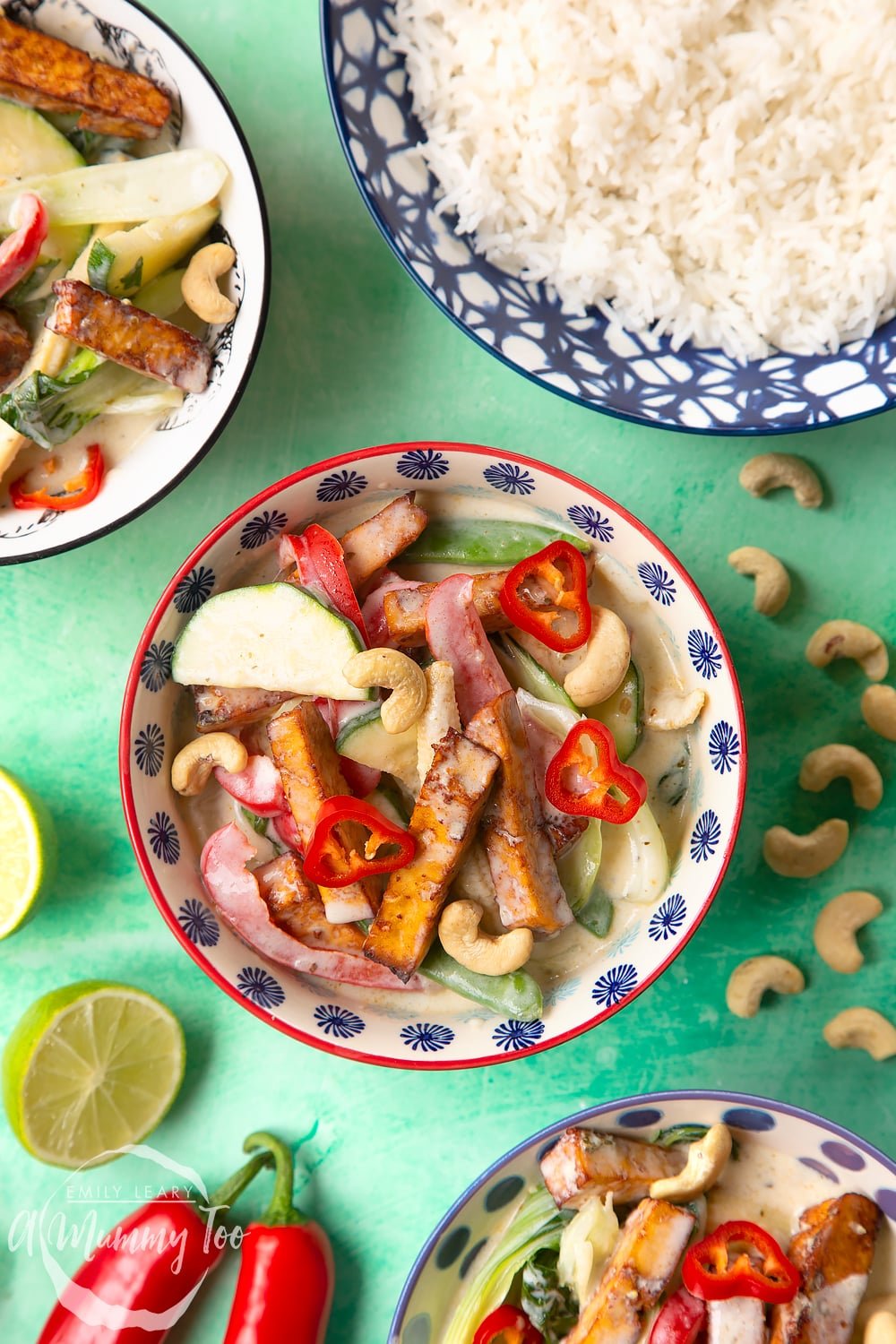 Yogurt also contains a range of nutrients important in a balanced diet and a healthy lifestyle.
While you might be used to having yogurt with your muesli, when's the last time you cooked with it?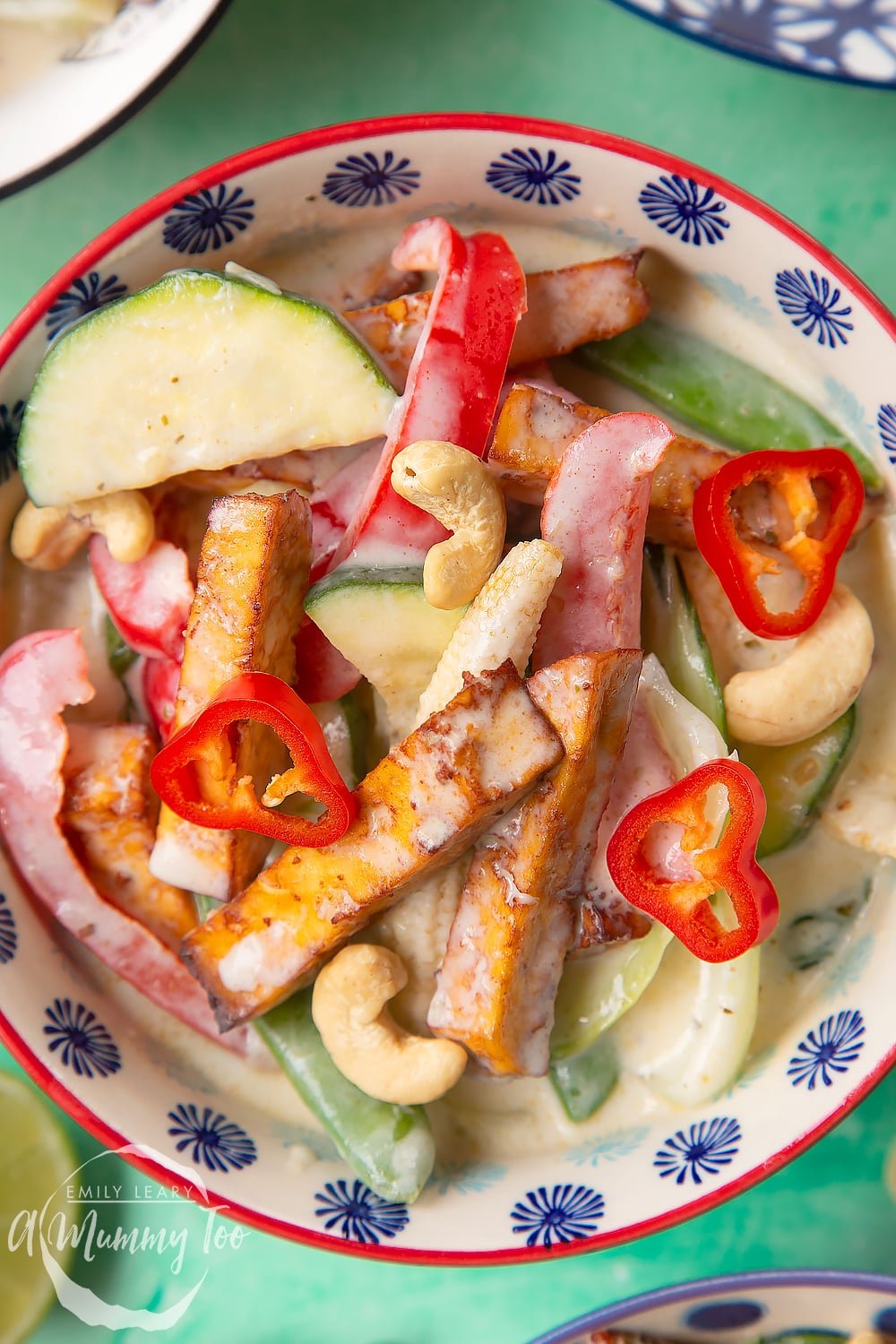 Here's what to do to make this reduced-fat Thai green curry with yogurt - feeds four.
Ingredients
Equipment
Instructions
Preheat the oven to 180C (160C fan-assisted).
Put the tofu in a bowl.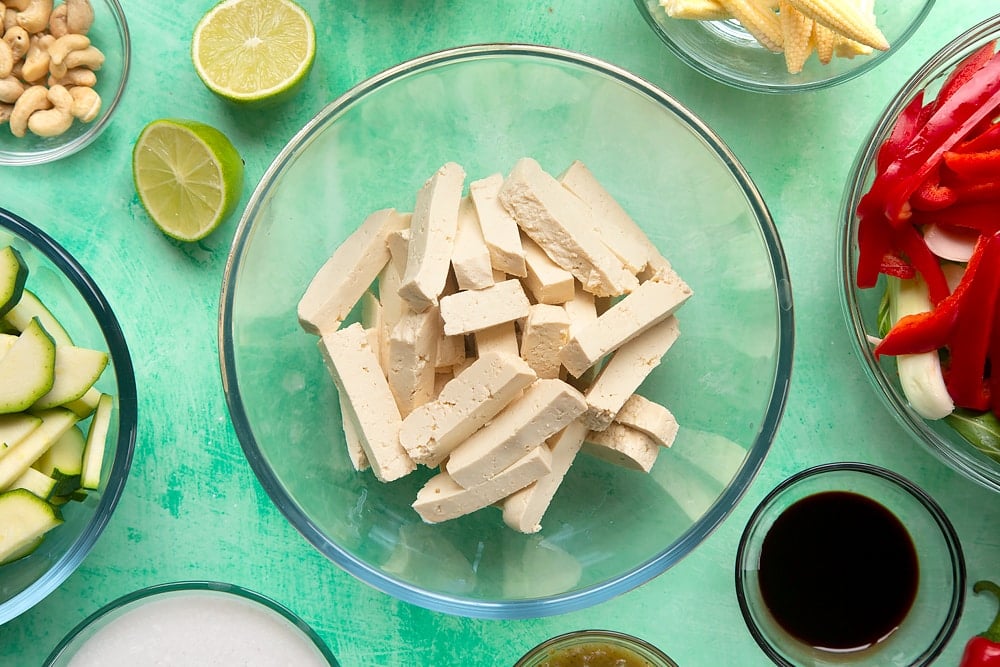 Drizzle the tofu with the soy sauce.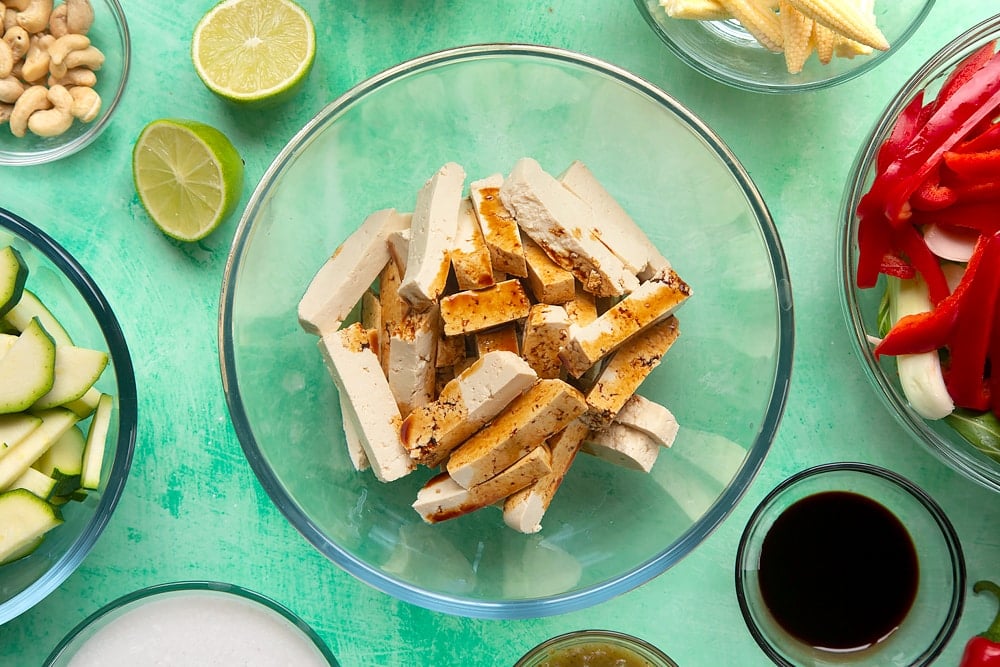 Allow to soak in.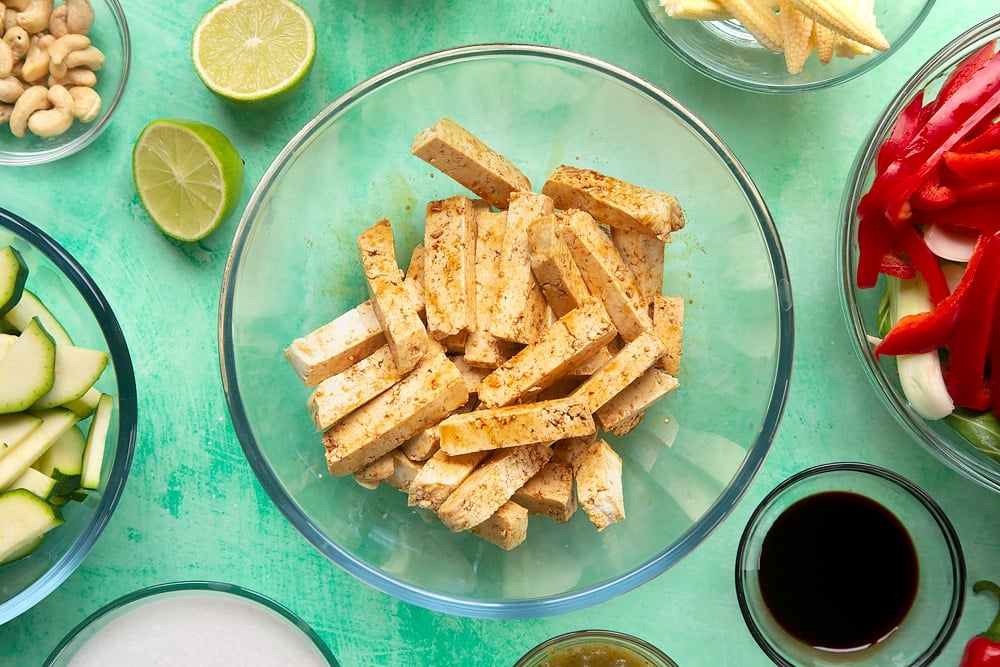 Transfer to a lightly greased baking sheet and bake for 15-20 until firm but not hard. Don't skip this stage - it makes the tofu flavourful and firm, so that it won't break down in your curry.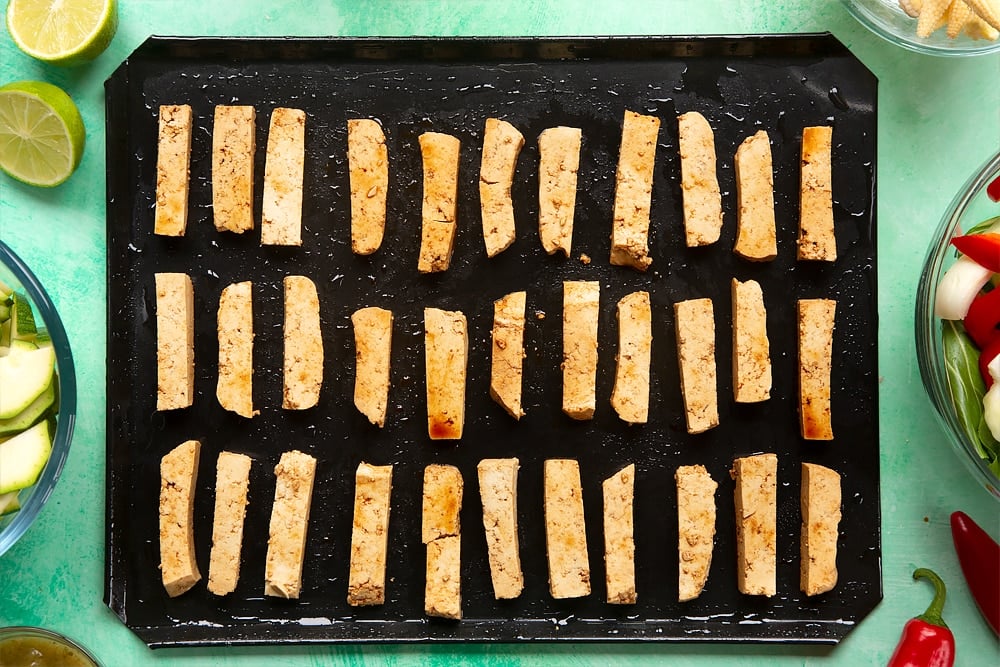 Meanwhile, heat the oil in a large frying pan or wok until it's smoking hot.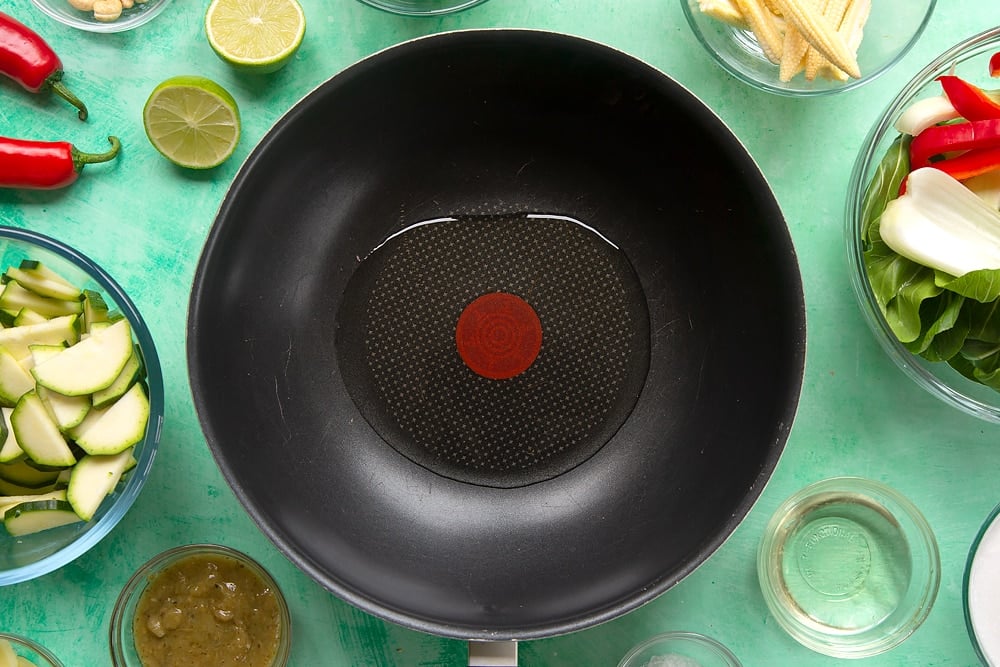 Add the courgette, bok choi, sweetcorn, sugar snap peas, red pepper and bamboo shoots.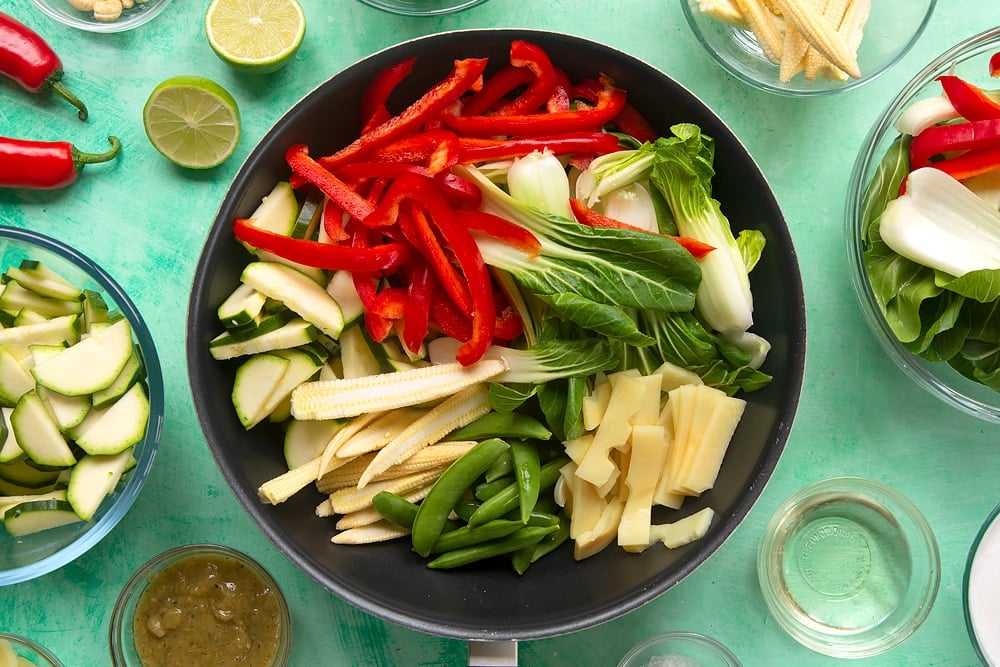 Stir fry for 2-3 minutes until start to just soften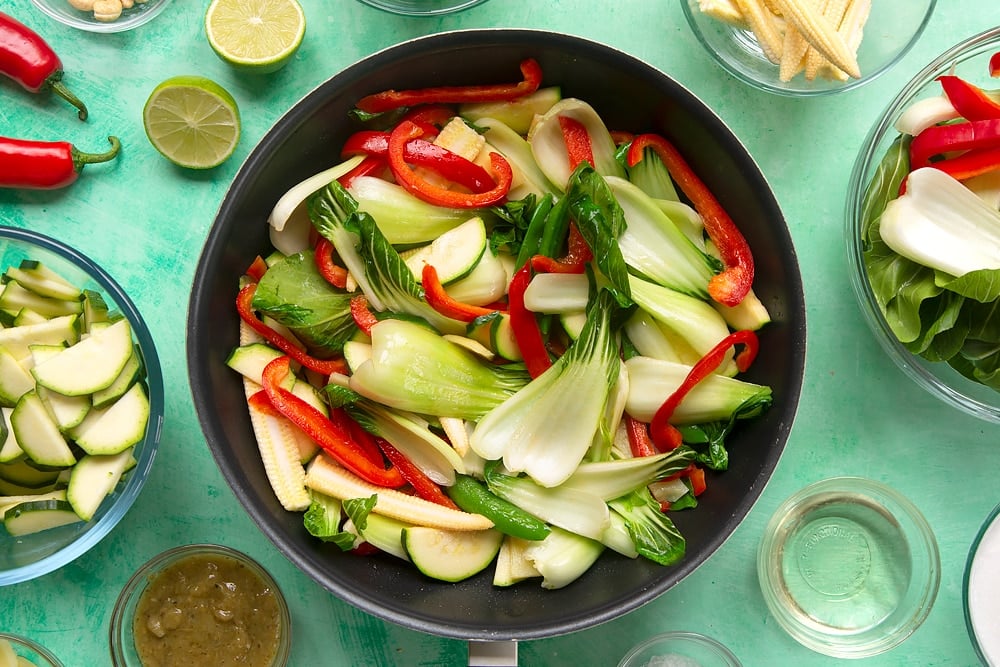 Add the green curry paste, yogurt and coconut milk and stir through.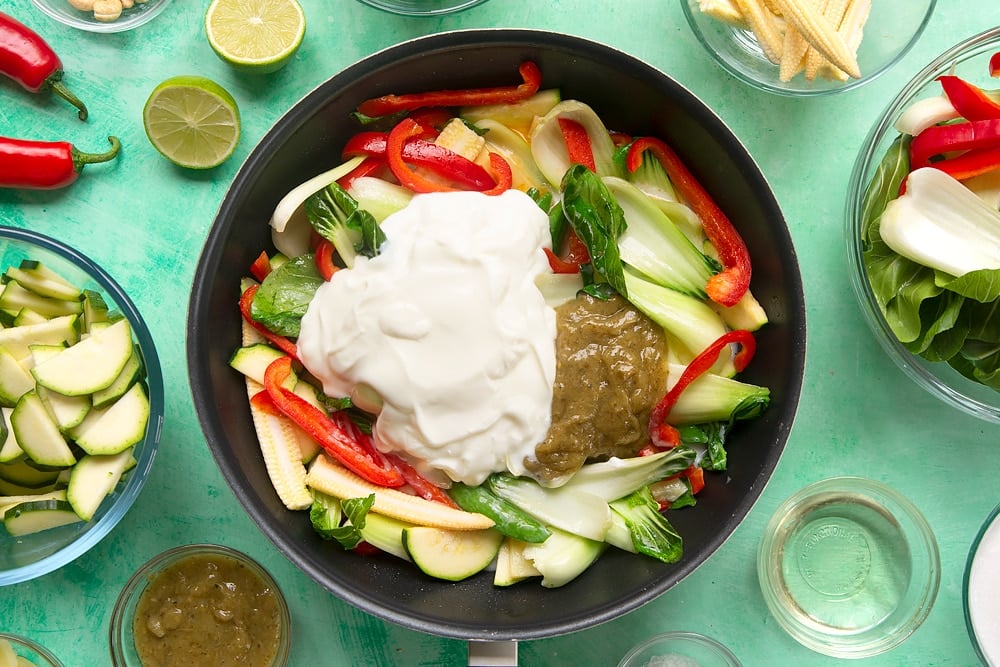 Warm but don't allow to boil as this could cause the sauce to split.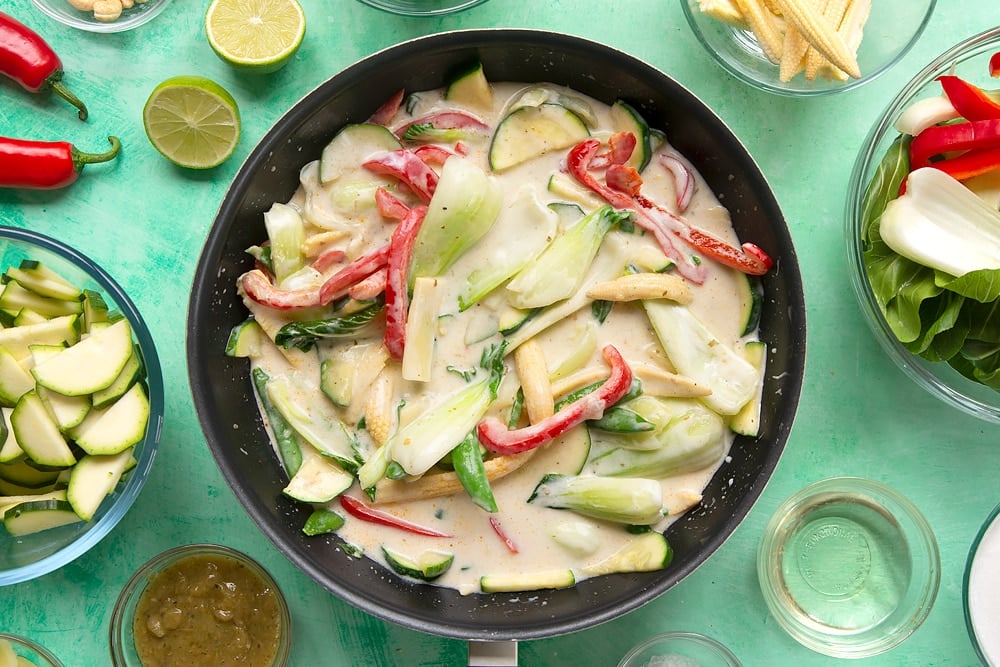 Add the baked tofu.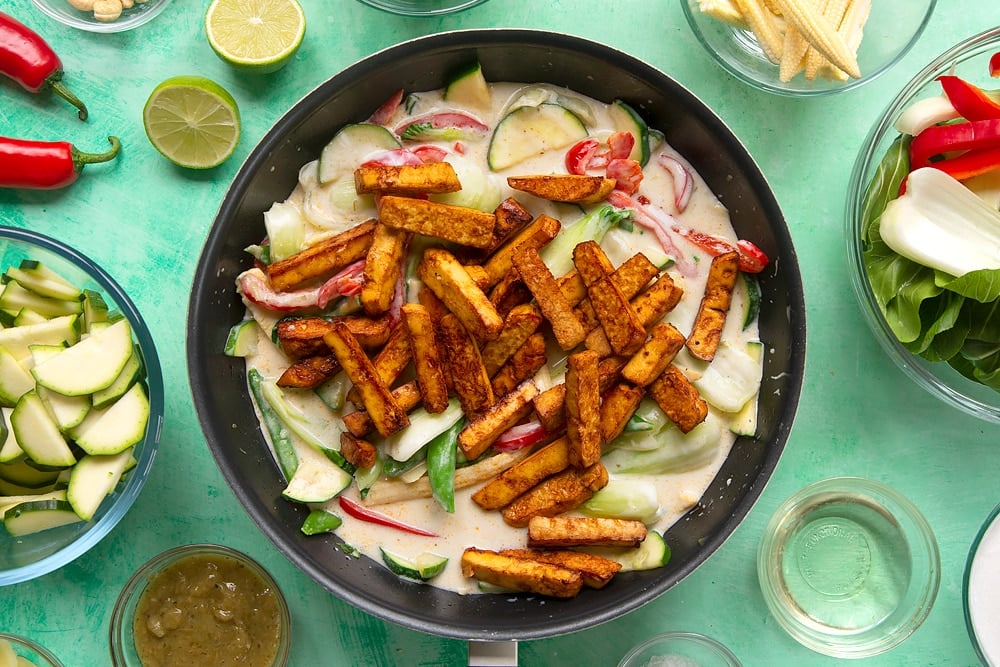 Stir through.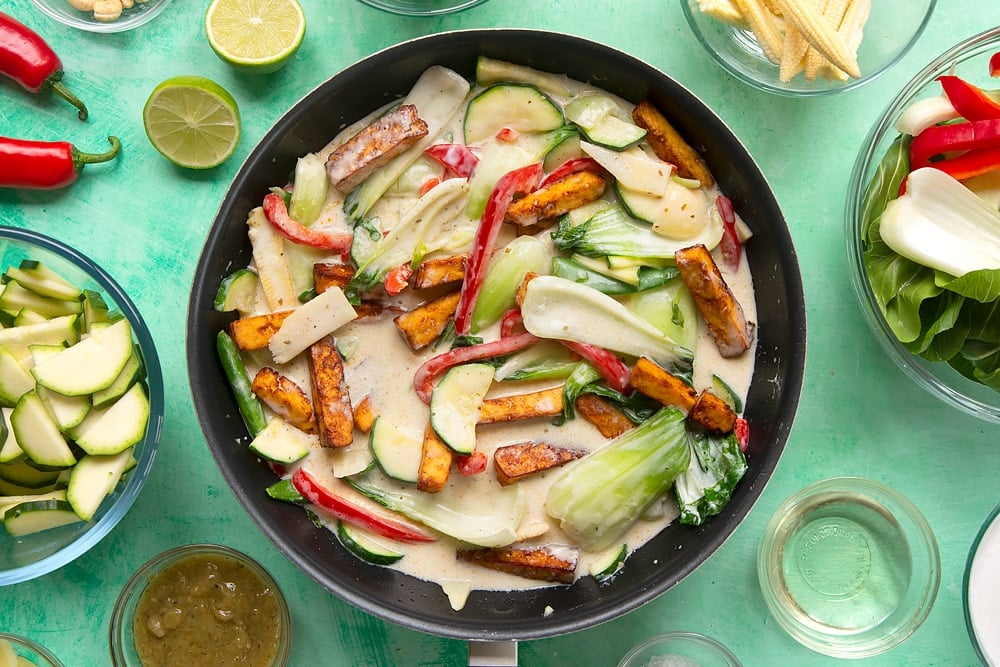 Add the lime juice, taste and season with salt and pepper, if necessary.
Serve to bowls.
Garnish with the cashew nuts and sliced chillies.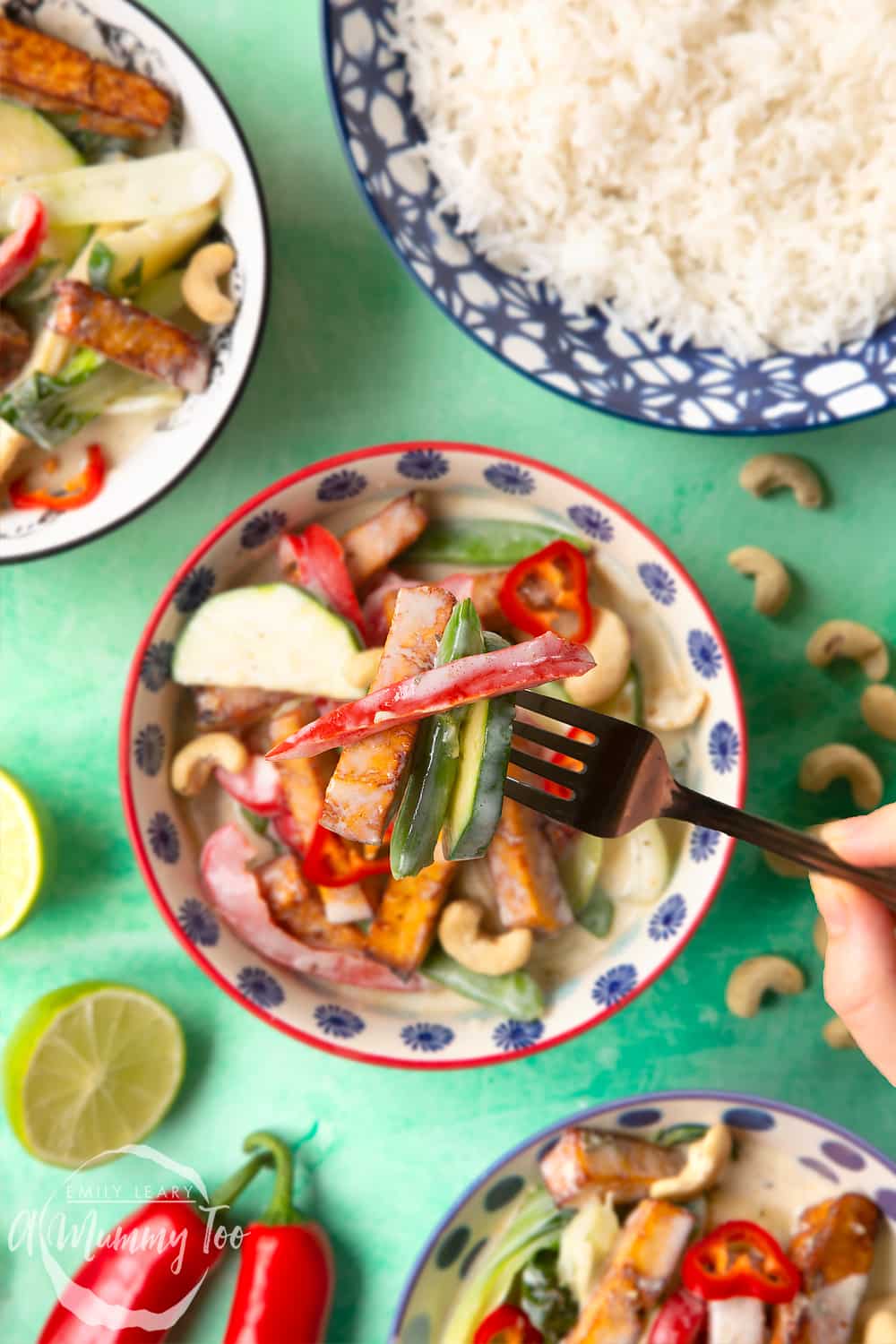 What do you think of this reduced fat Thai green curry? How does it compare to versions you've tried before?
Print this Thai green curry with yogurt recipe
Pin this Thai green curry with yogurt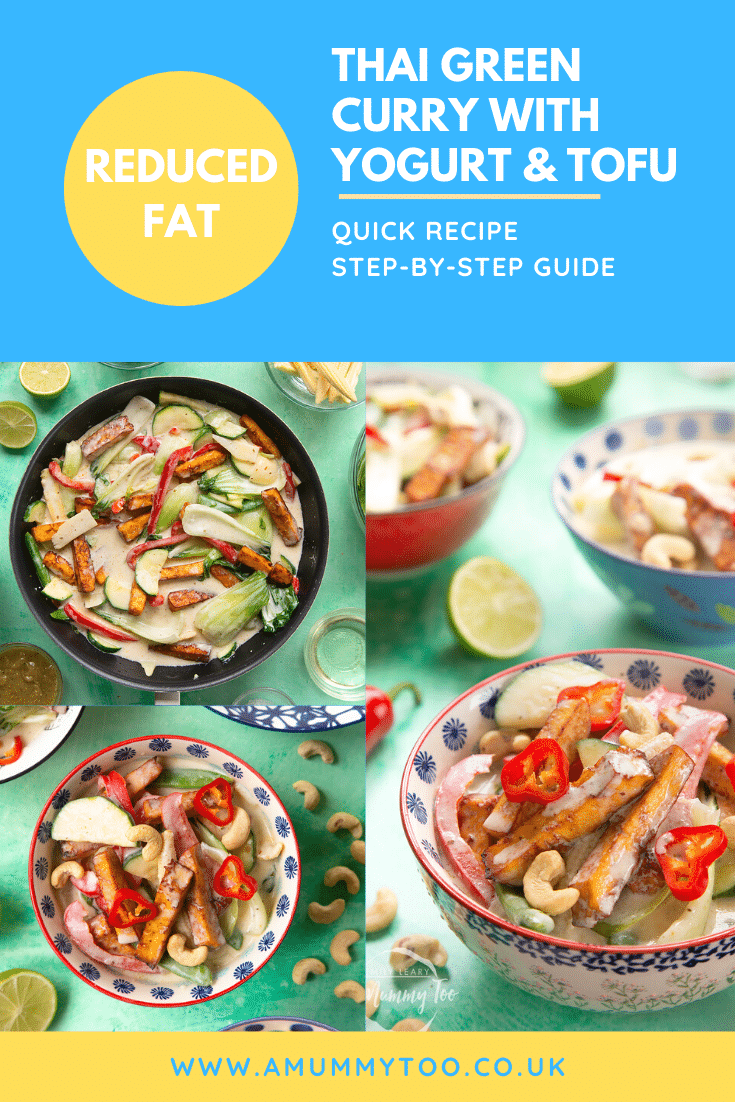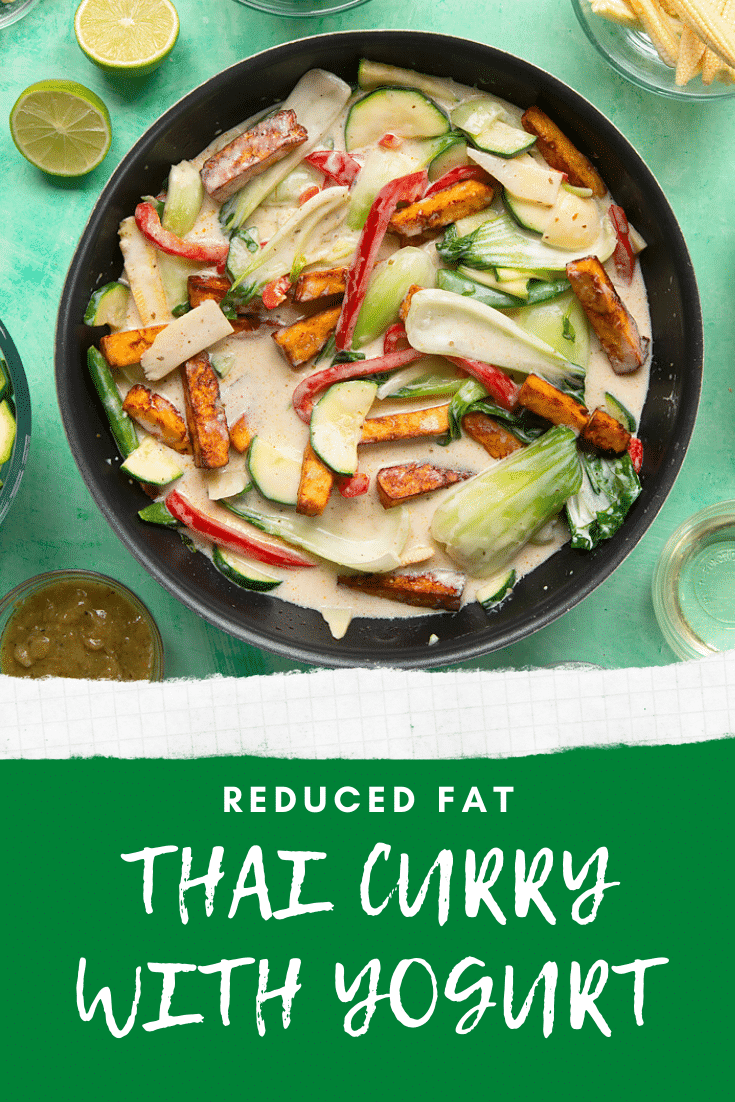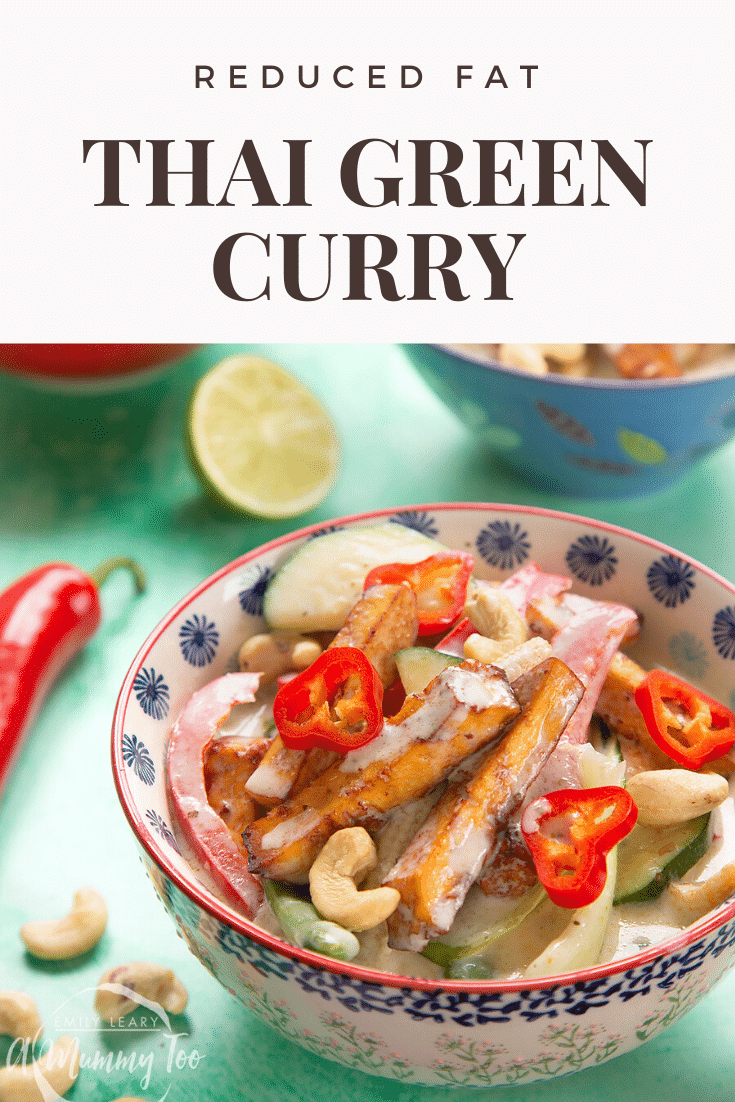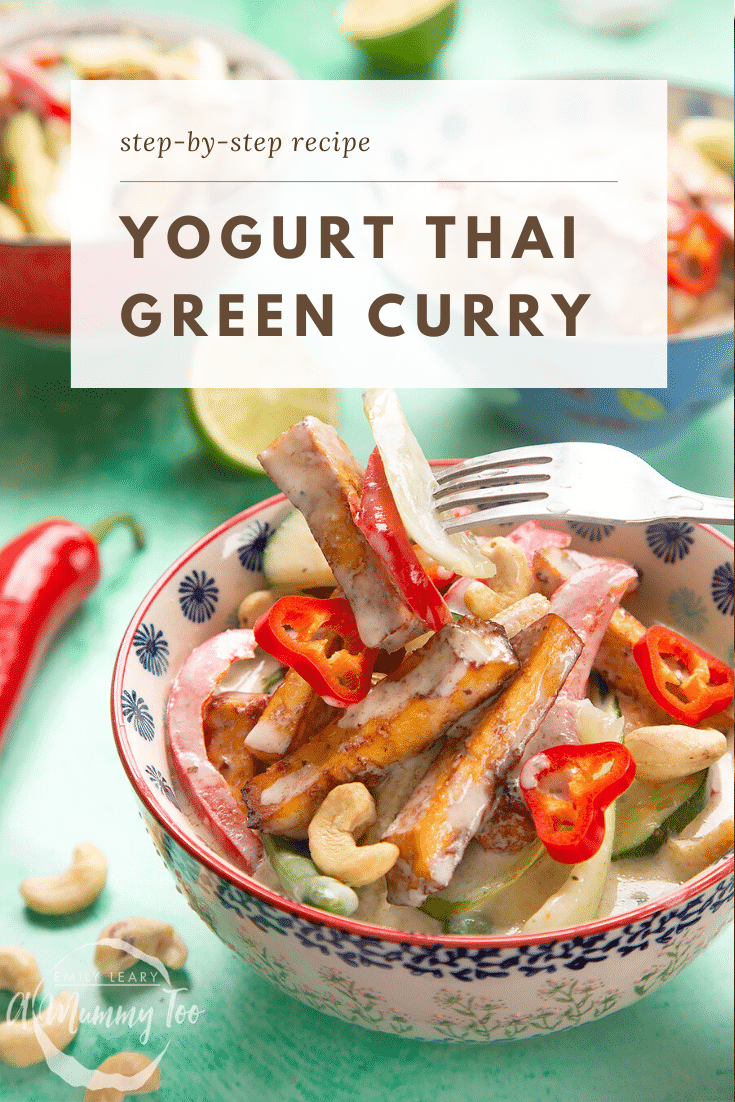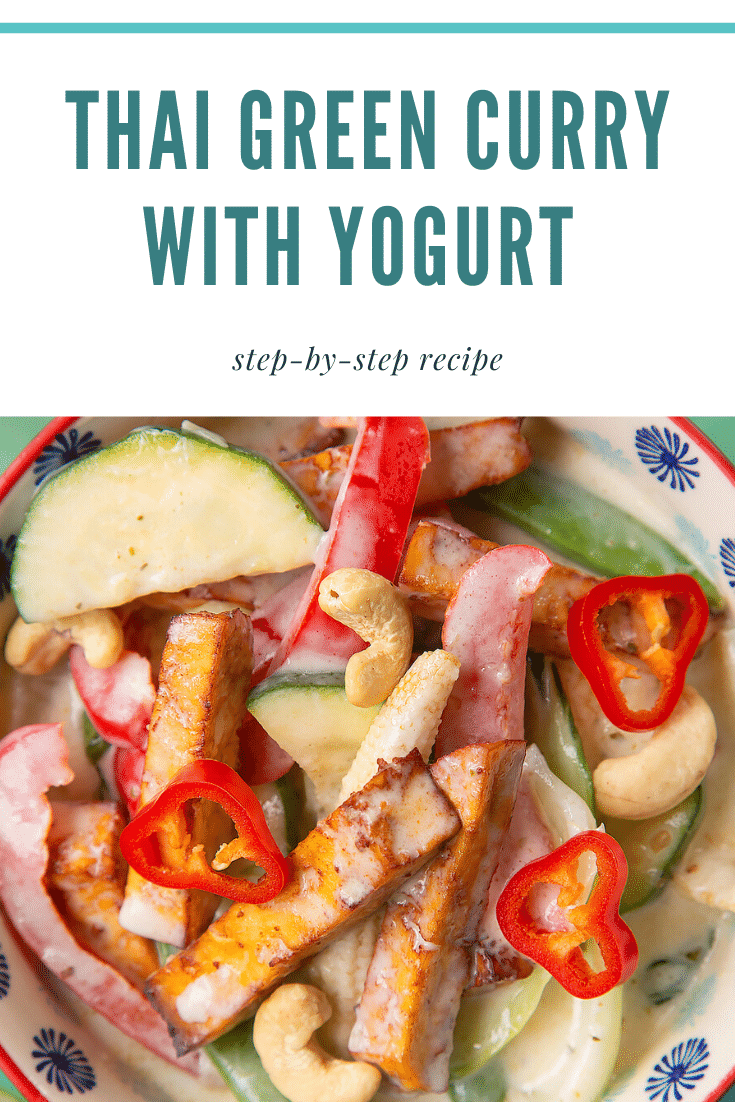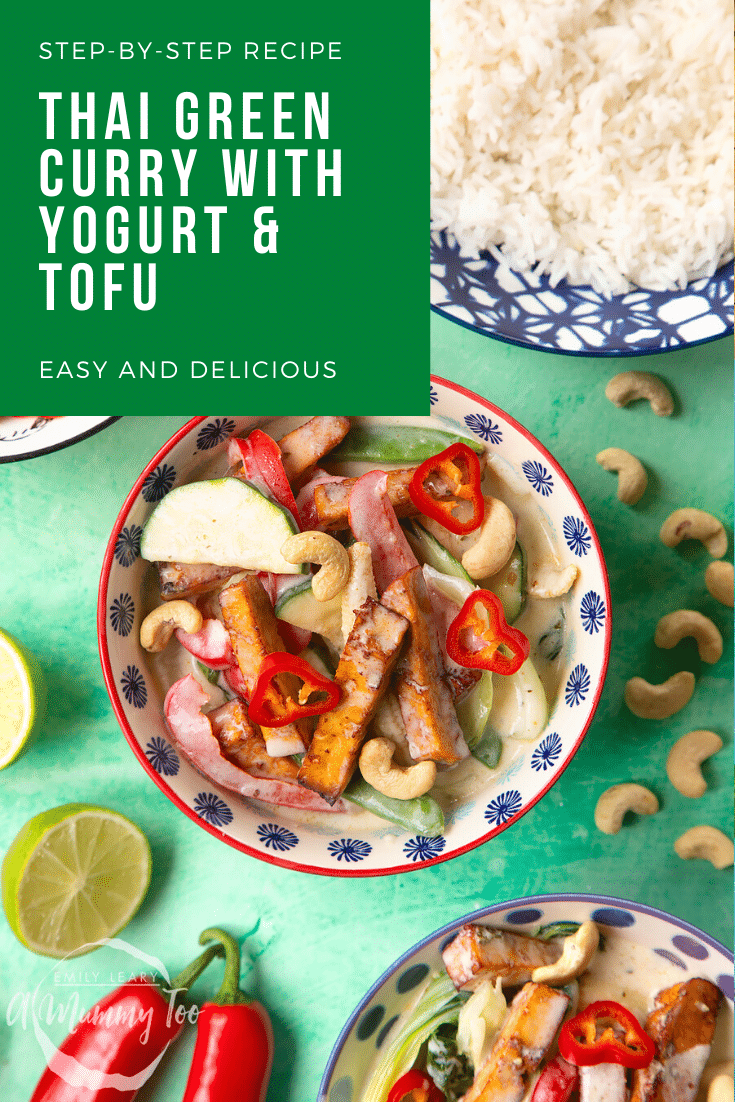 More Thai-inspired recipes to try
Get Your Kids to Eat Anything
My debut cookbook, Get Your Kids To Eat Anything is available now from all good bookshops!
It's so much more than a cookbook, it's a 5-Phase programme designed to take you through a meaningful, simple and sustainable journey to end fussy eating.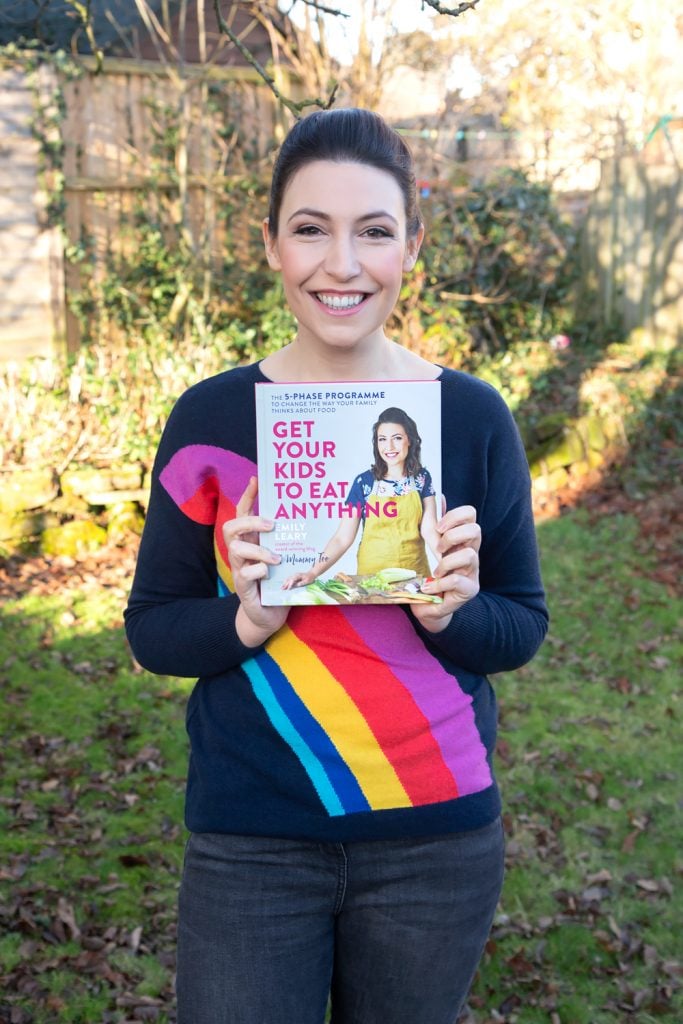 Since its release in March 2019, Get Your Kids To Eat Anything has been changing mealtimes in households across the country and has become an Amazon #1 best-seller.