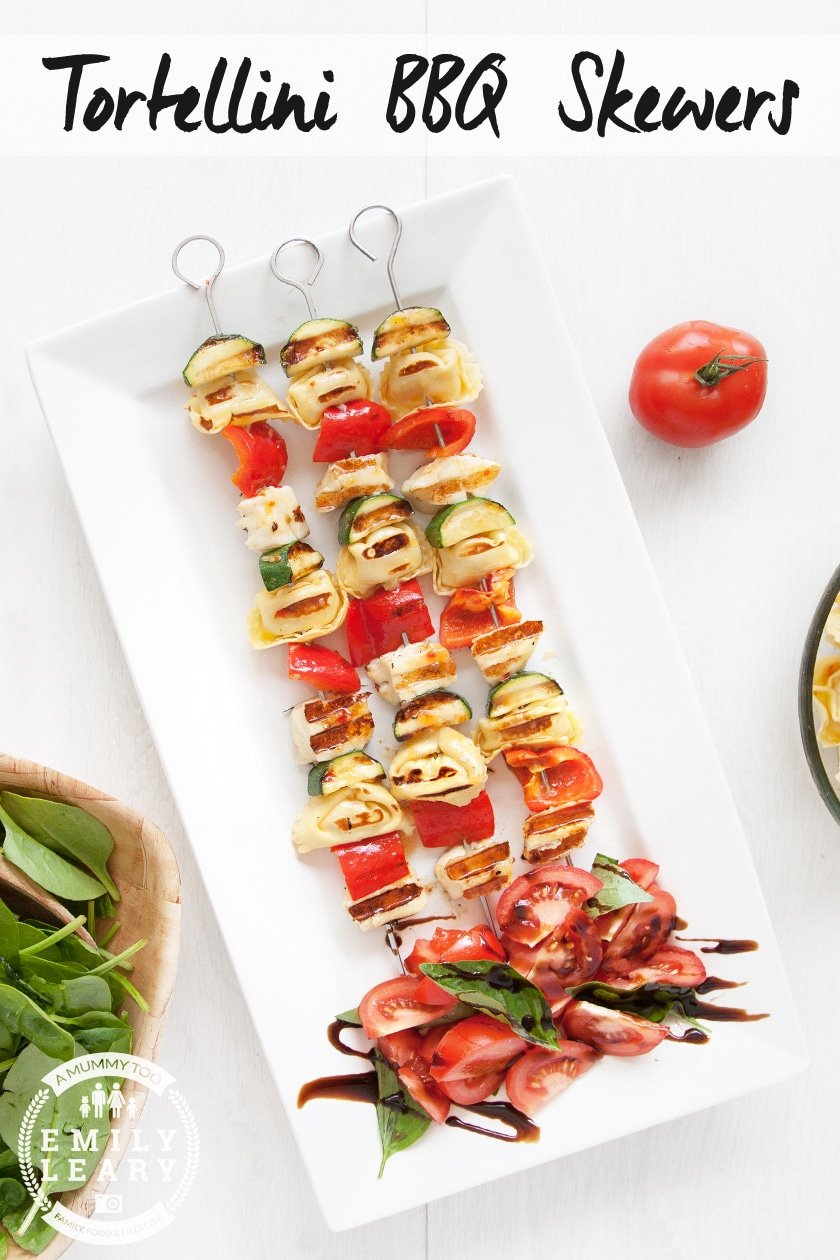 Who says pasta has to be served in a bowl?! Store bought tortellini is in the midst of a mini-renaissance, being added to soups, deep fried or even placed on placed on skewers.
So here's my contribution to the tortellini revolution: delicious tortellini BBQ skewers with vegetables and halloumi, all marinaded in sweet chilli sauce. Vegetarian and very yummy!
Since this is a meat-free recipe, I used store-bought cheese and tomato tortellini, but you can use any flavour you like.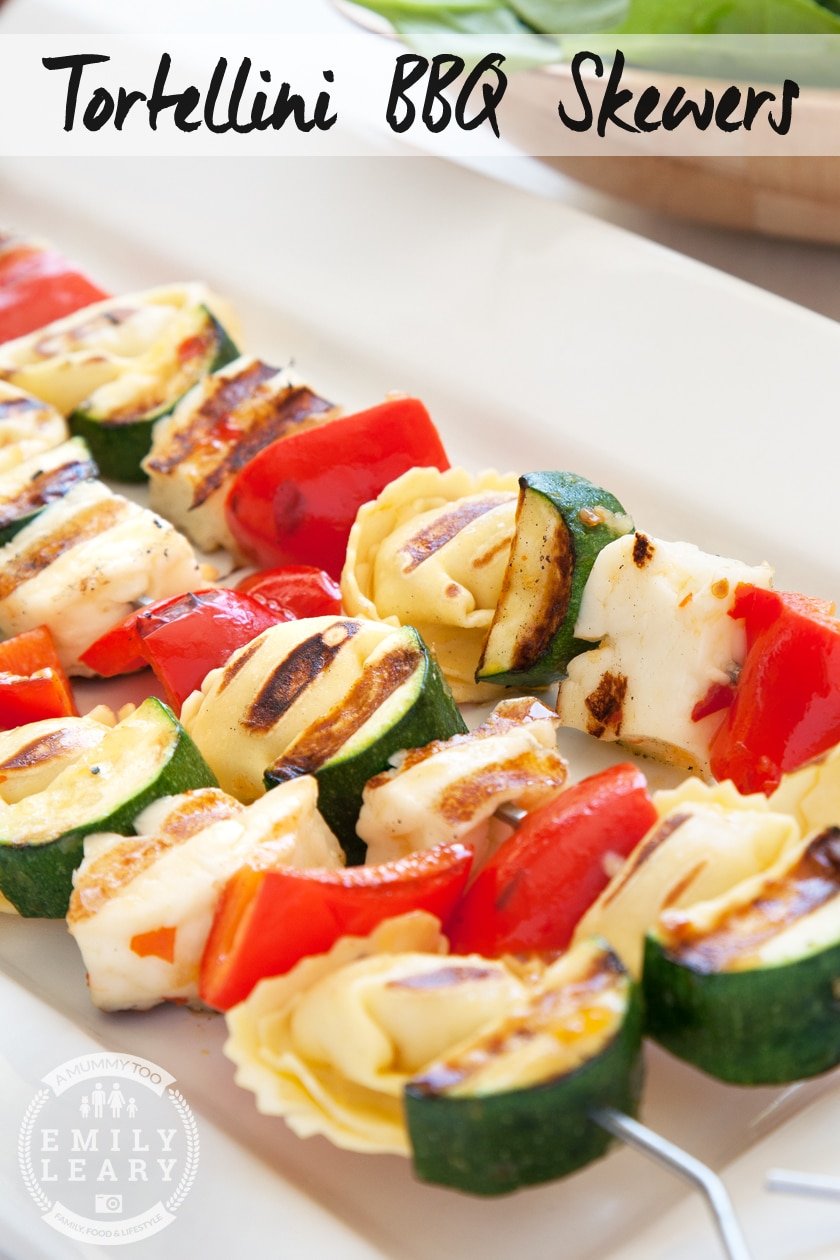 Print
Sweet chilli tortellini and vegetable BBQ skewers
Yield 8
Delicious tortellini BBQ skewers, with vegetables and halloumi, all marinaded in sweet chilli sauce and grilled to perfection.
Ingredients
4 tbsp sweet chilli sauce
4 tbsp olive oil
1 pack of cheese and tomato tortellini
2 red peppers
2 courgettes
1 pack halloumi
Instructions
Mix the sweet chilli sauce and olive oil together in a bowl and set aside
Cook the tortellini according to the pack instructions, drain and set aside
Chop the courgette in half lengthways, then in 3/4 inch slices
Desseed the pepper and cut into inch pieces
Drain the halloumi and cut into 3/4 inch - 1 inch pieces
Push the courgette, tortellini, halloumi and red pepper pieces onto your skewers in a repeating pattern
Lay your skewers on a plate and brush generously on both sides with your chilli marinade
Cover with clingfilm (saran wrap) and keep cool until you're ready to cook (the sooner the better as you don't want the pasta to dry out)
Place the skewers on the BBQ or griddle pan just long enough for them to pick up some colour on each side.
Brush with more of the chilli marinade and serve.
Courses Starters, sides, dips and condiments
Linking up with Jac's Meat Free Mondays and my own #recipeoftheweek.