Light sponge cake filled with cream, jam, or buttercream, then rolled and sliced. It's hard to beat a Swiss roll - it's quite simply a fantastic after-dinner treat. And that's why I've trawled the web for 18 of the best Swiss roll recipes.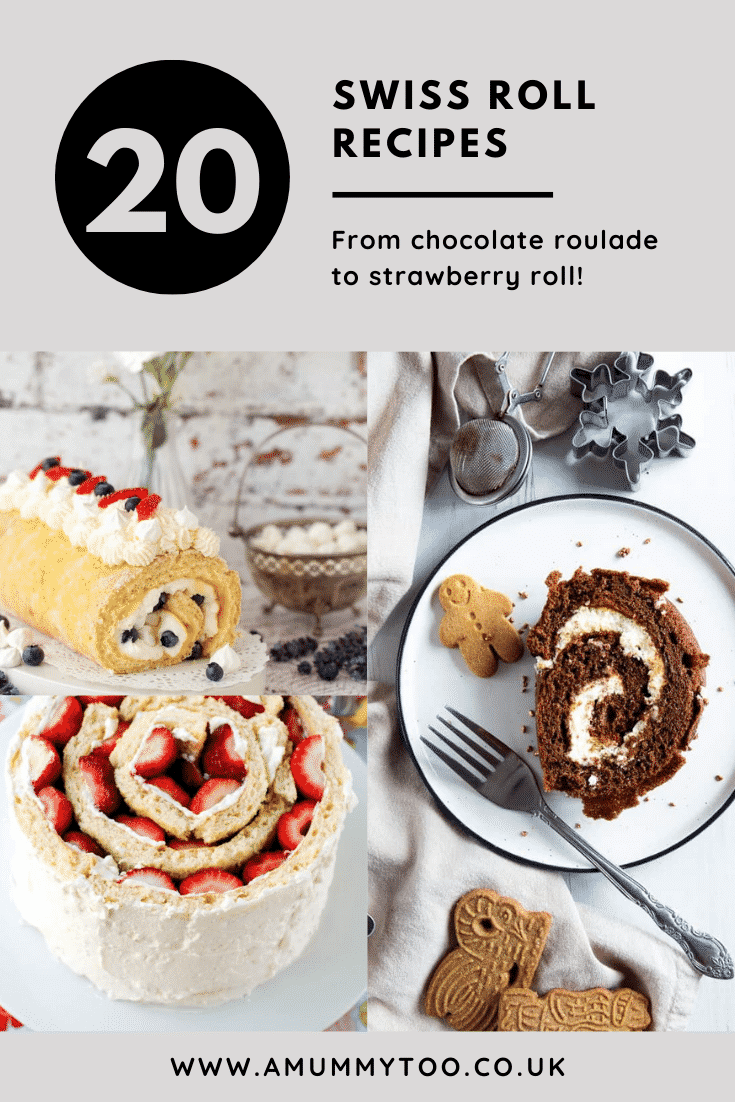 Some chocolatey, some fruity, some vegan, some gluten free, some classic, some surprising, some plain, some served with cream, berries and custard.
Let's dig in.
Lemon meringue Swiss roll with summer berries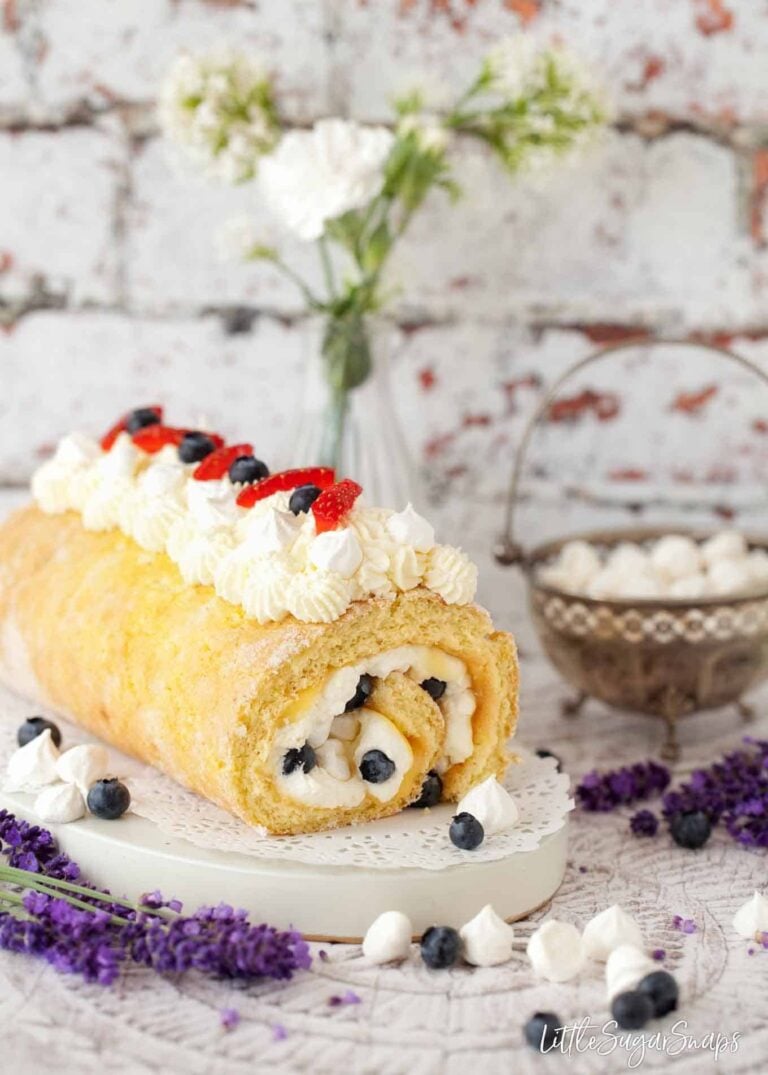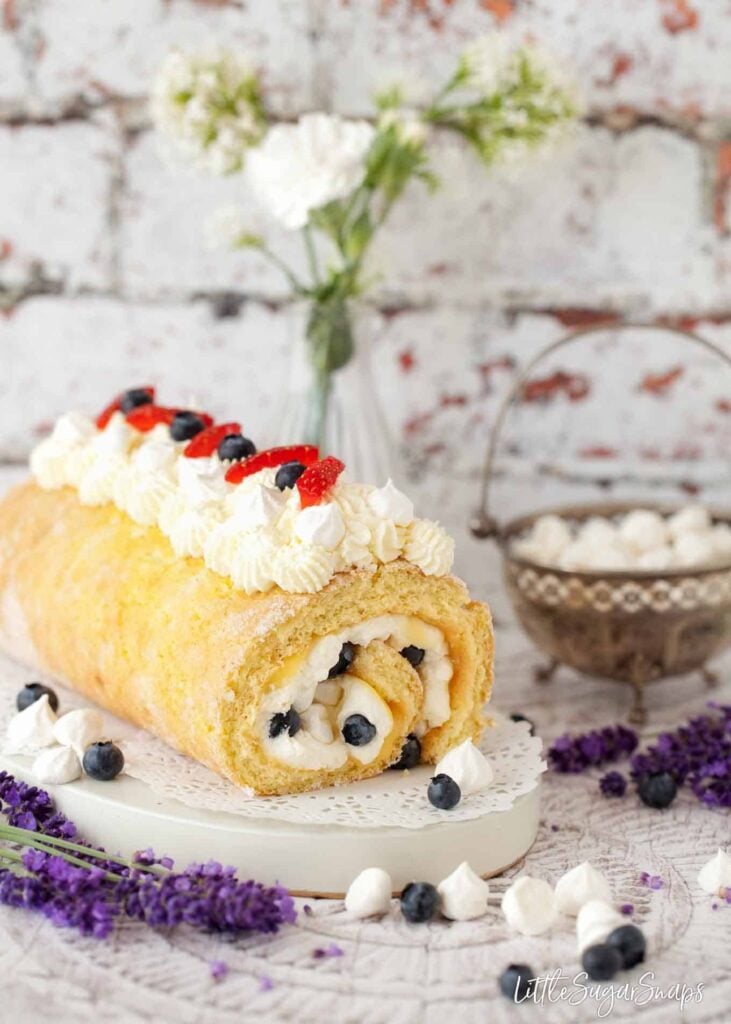 This lemon meringue Swiss roll just screams summer. Soft sponge, sweet chunks of meringue, juicy summer fruit and fresh, whipped cream make this an irresistible dessert.
Get the recipe from Little Sugar Snaps
Summer berry meringue roulade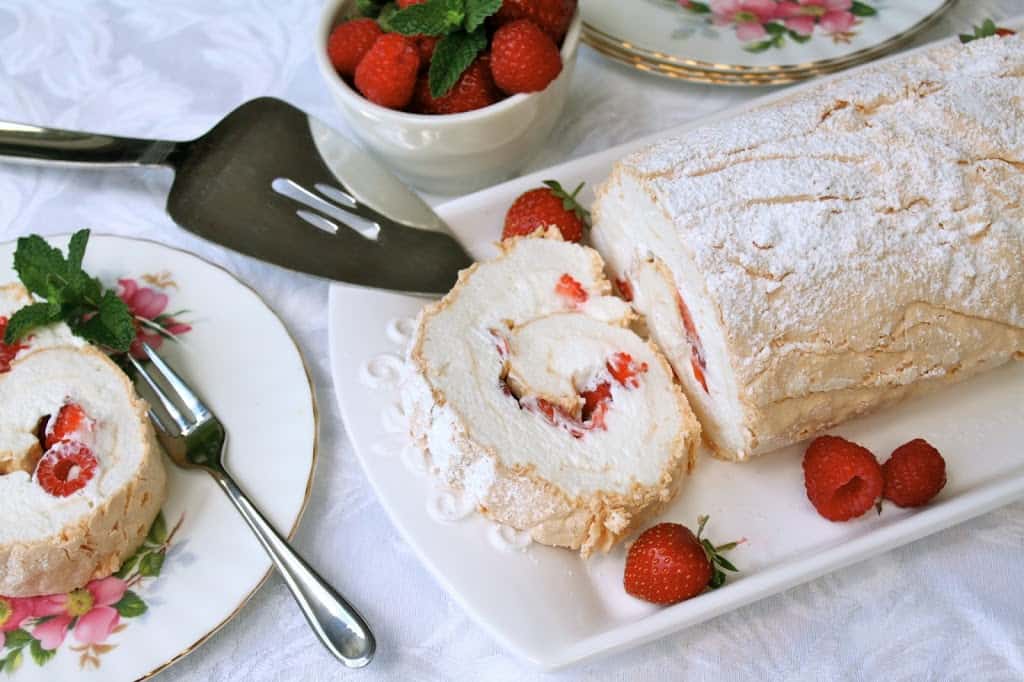 The sponge itself is meringue-style in this beautiful summer berry roulade as it's made with four large egg whites. It also happens to be gluten free!
Get the recipe from Christinas Cucina
Gluten-free Swiss roll
This giant gluten-free Swiss roll brings all the chocolatey goodness alongside a white, fluffy marshmallow creme filling. Utterly decadent and seriously beautiful.
Get the recipe from Gluten Free on a Shoestring
Spiced pumpkin roll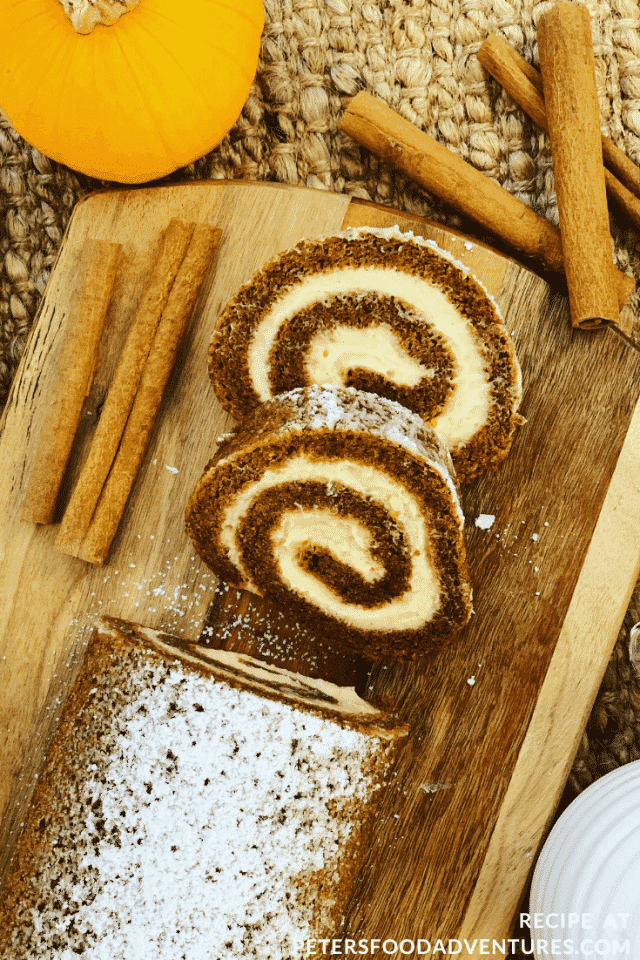 This spiced pumpkin Roll is the perfect treat for autumn. The moist sponge is made with pumpkin puree and pumpkin pie spice and filled with sweet cream cheese. A perfect treat as the weather turns cool.
Get the recipe from Peters Food Adventures
Keto chocolate Swiss roll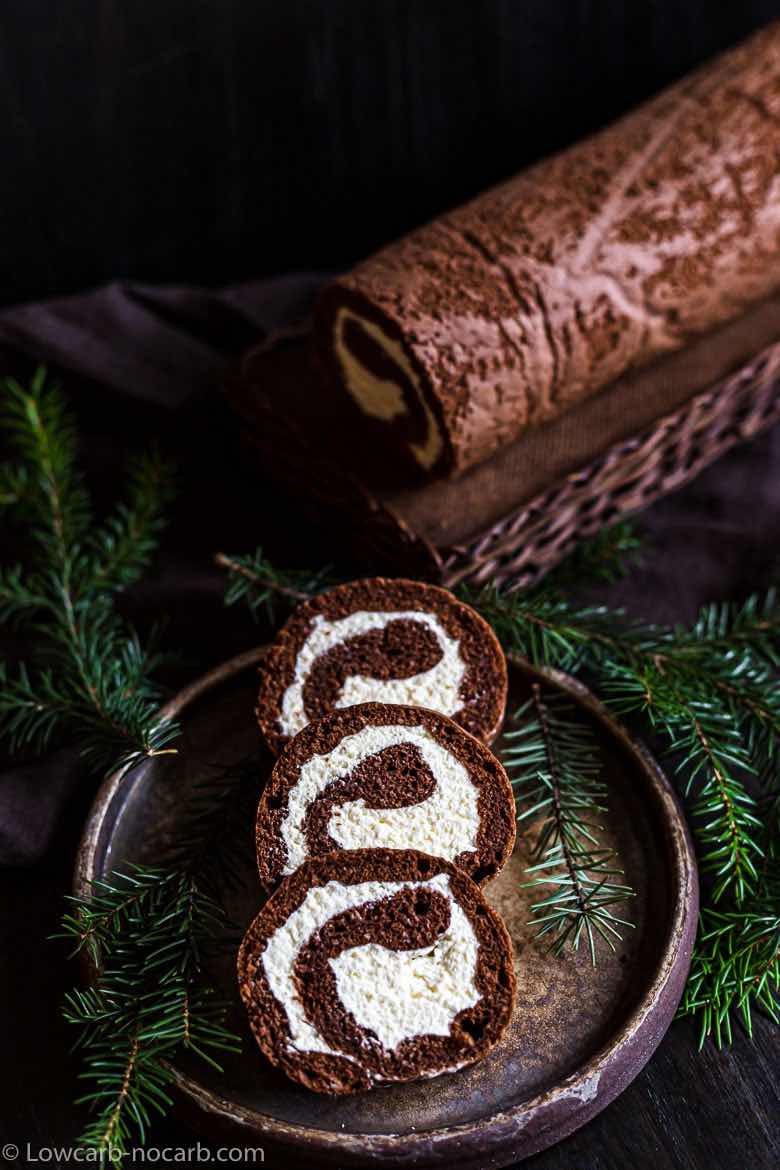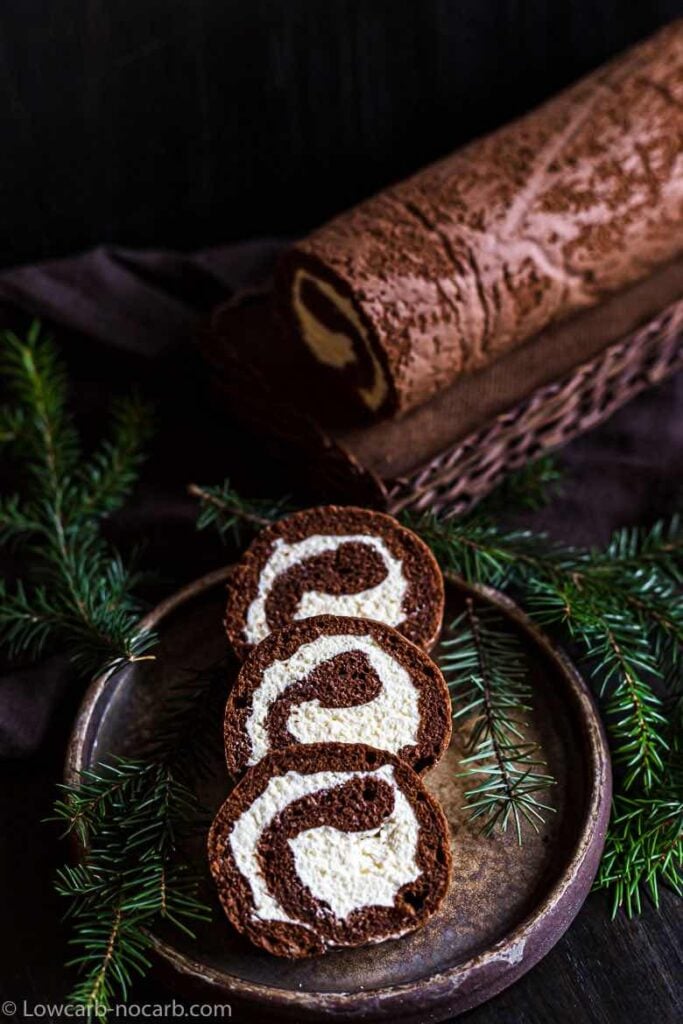 This roulade may look decadent but it's actually low carb! It's not only sugar-free but also grain-free and gluten-free. Nevertheless, it's as scrumptiously soft, fluffy and creamy as it looks.
Get the recipe from Low Carb No Carb
Gingerbread chocolate log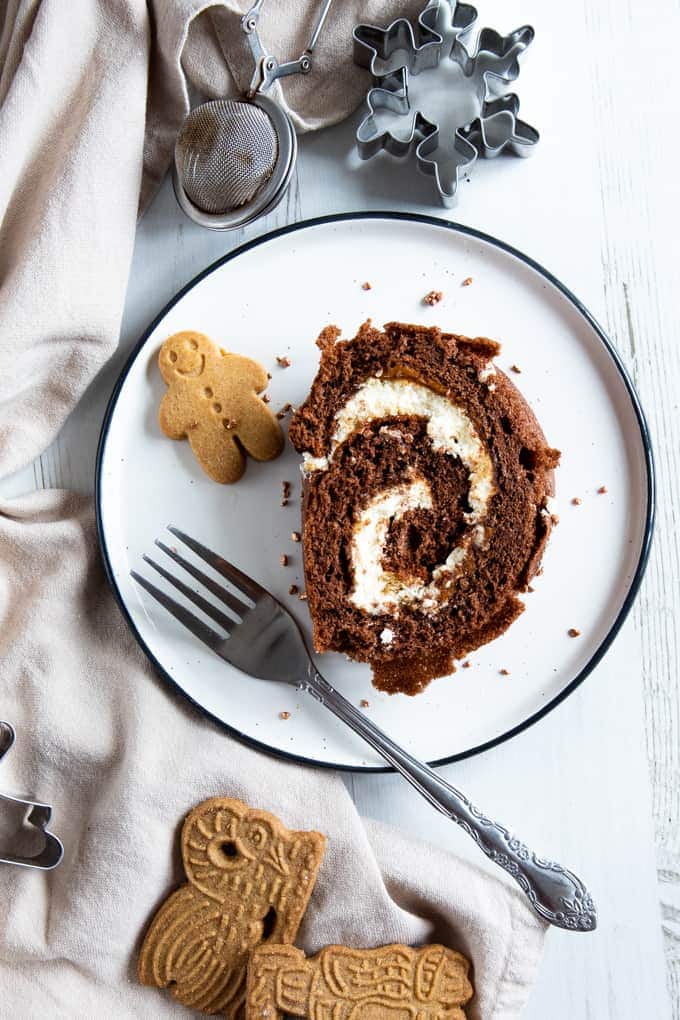 Who could resist this moist, light chocolate roll cake, filled with a gingerbread spiced creamy filling? It's a deliciously festive twist on the classic chocolate Swiss roll.
Get the recipe from Crumbs and Corkscrews
Creme Egg chocolate Swiss roll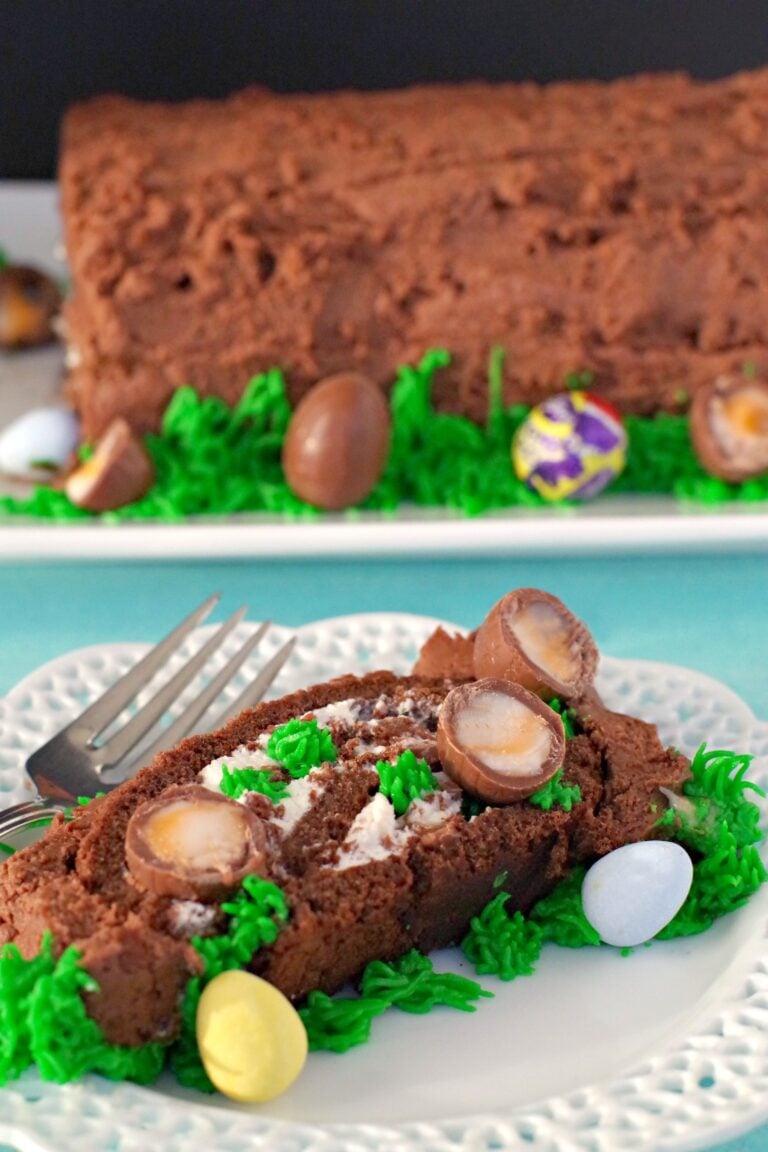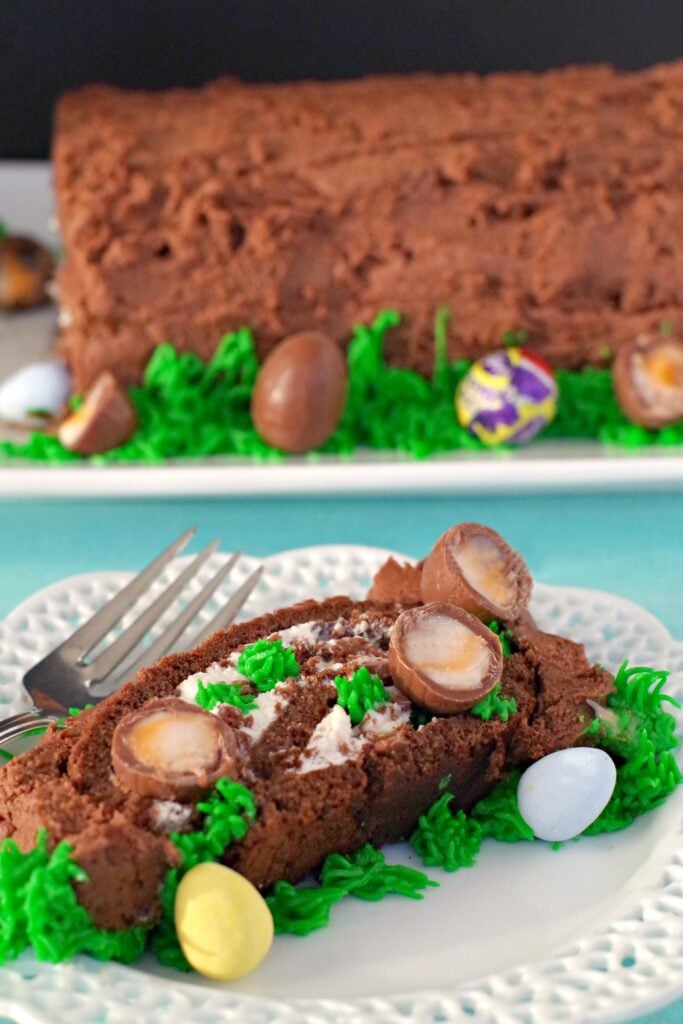 This is a Swiss roll with true Easter charm: a decadent creme egg filling wrapped up in a light and airy chocolate sponge cake, then covered in chocolate frosting and adorned with Easter creme eggs and mini eggs. It's a fun and whimsical cake to make and the perfect Easter cake centrepiece.
Get the recipe from Food Meanderings
Easy strawberry cake roll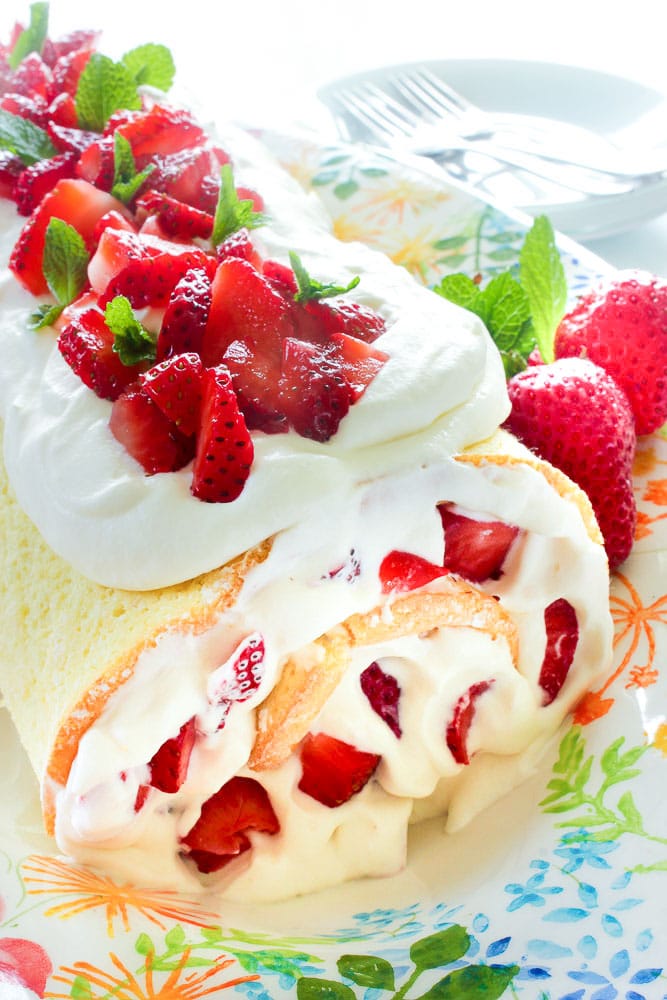 This Easy Strawberry Cake Roll looks fancy but it's so simple to make! You'll whip up a simple sponge with a touch of vinegar to make it light and delicious, then fill with sweetened vanilla cream and a pound of fresh strawberries.
Get the recipe from Delicious on a Dime
Apple and chocolate spelt Swiss roll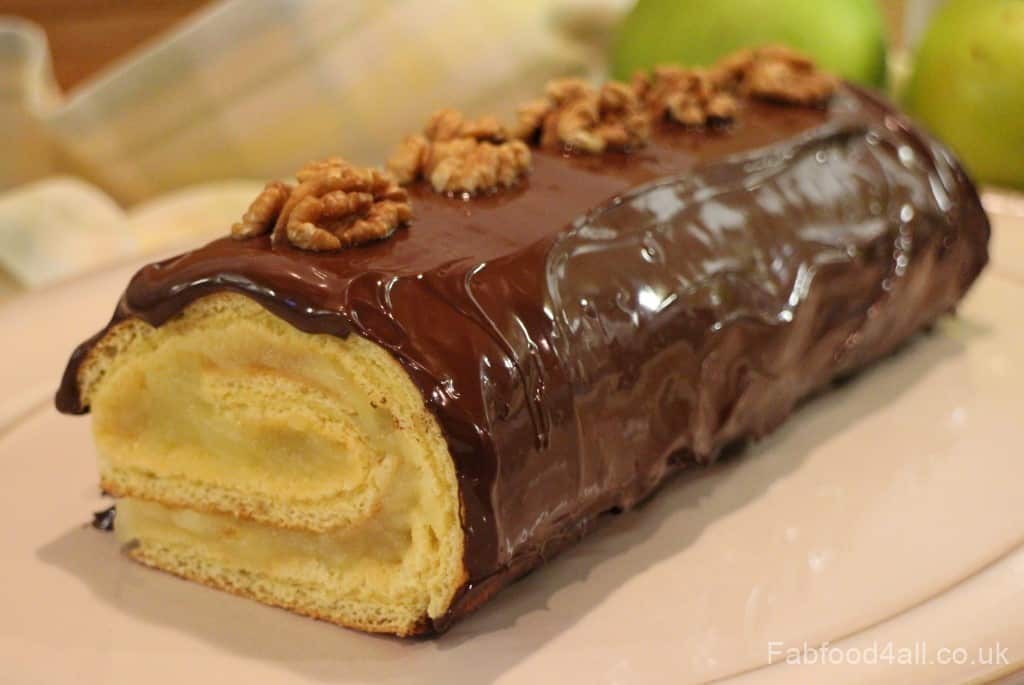 Apples and dark chocolate make for an unusual but winning combination in this apple and chocolate spelt Swiss roll a wonderful treat! A scattering of walnuts tops it off perfectly.
Get the recipe from Fab Food 4 All
Blueberry Swiss roll cake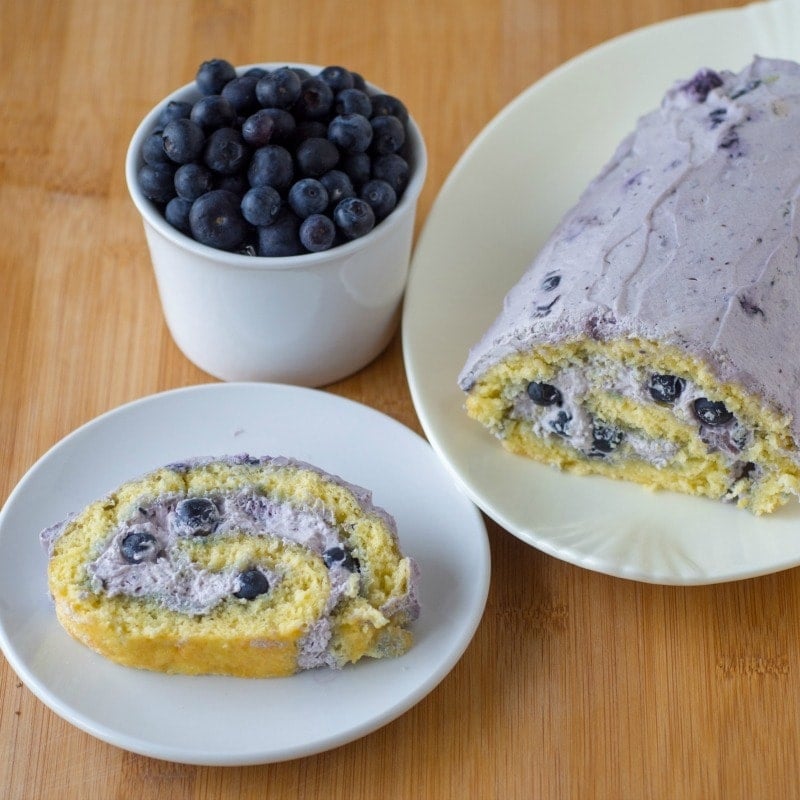 This blueberry Swiss roll cake combines a springy sponge cake rolled up with whipped cream and blueberries, giving the filling a stunning colour. It's a great way to use up blueberries when they're in season and makes a pretty homemade dessert for the holidays.
Get the recipe from Upstate Ramblings
Yule log cake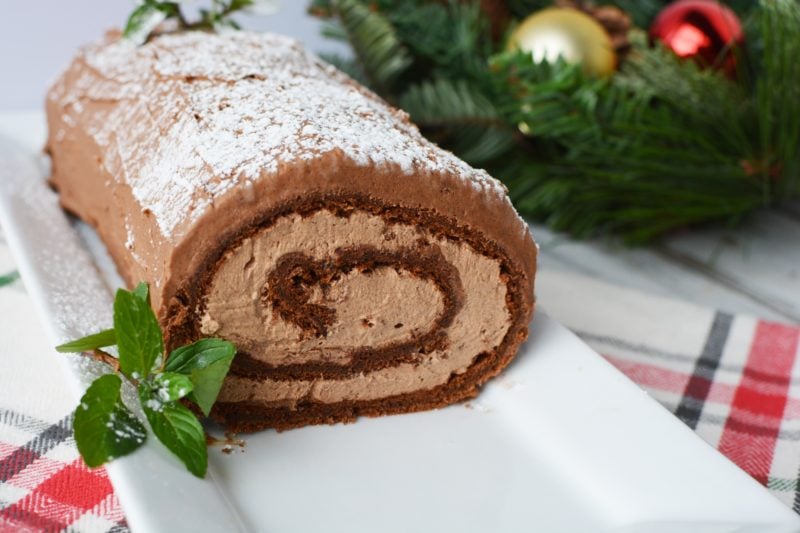 Yule log cake is a traditional dessert in Belgium, France and Switzerland. It's a rich chocolate sponge, filling with chocolate coffee cream and frosted with a creamy chocolate buttercream. It's perfect for Christmas day dessert!
Get the recipe from Savvy Mama Lifestyle
Mexican jelly roll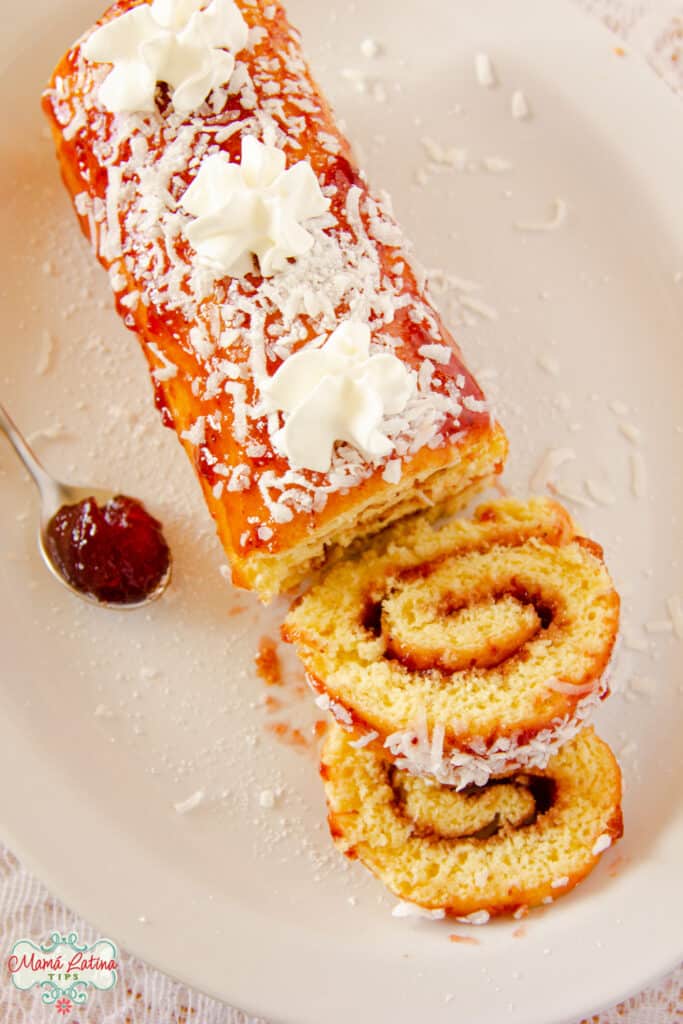 This Mexican jelly roll (or niño envuelto) is popular Mexican sweet (pan dulce). The sponge is made with eggs, butter, sugar, flour and vanilla. It's baked, then filled with strawberry marmalade and garnished with coconut shreds.
Get the recipe from Mama Latina Tips
Banana Swiss roll with whipped peanut butter ganache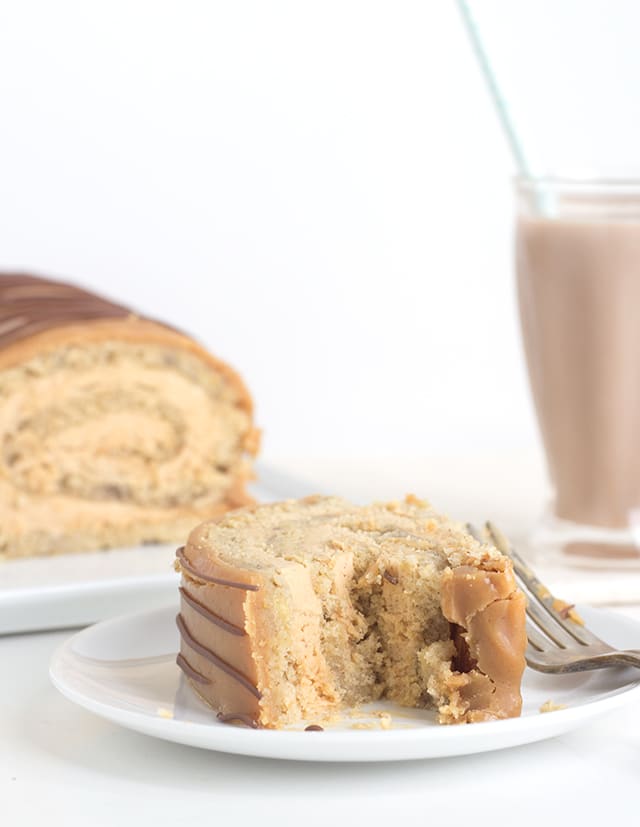 If you love a good banana and peanut combination, you'll love this. And if you think you don't like banana and peanut butter, you'll probably still love this! There are mashed bananas in the gorgeous, brown sugar sponge, which is filled with whipped cream laced with peanut butter chips.
Strawberry shortcake roll-up cake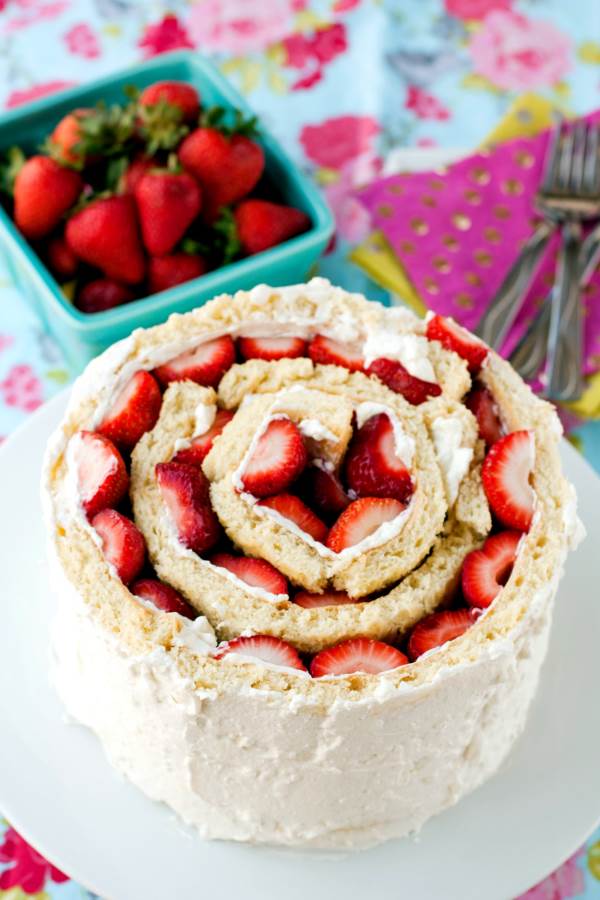 This strawberry shortcake roll-up cake has it all; tender white sponge, whipped cream, fresh strawberries, and a show-stopping presentation!
Get the recipe from Food, Folks and Fun
Chocolate and peppermint roulade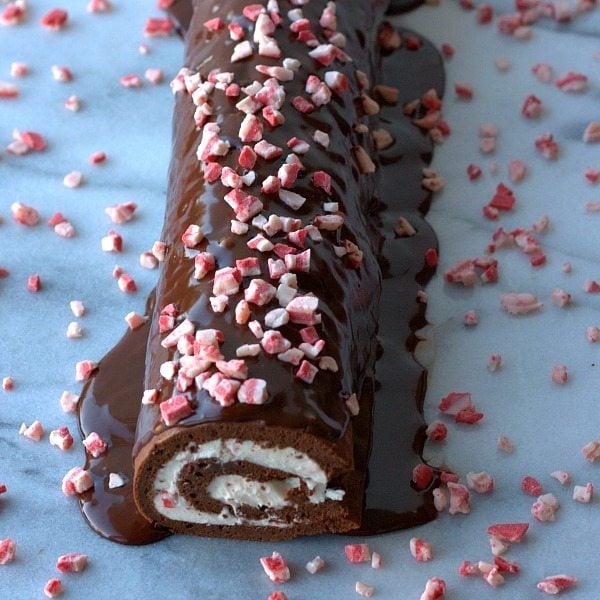 This chocolate roulade is filled peppermint buttercream, covered with a rich chocolate ganache and scattered with peppermint pieces. It's the perfect desert in the run up to Christmas.
Get the recipe from Food, Folks and Fun
Chocolate Swiss roll with cookie dough buttercream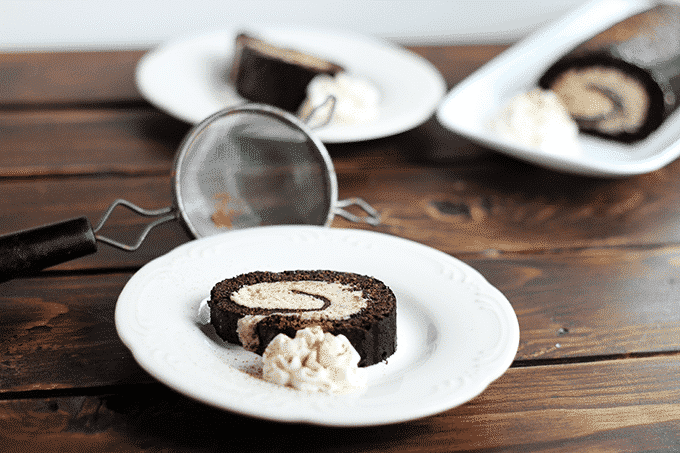 This chocolate rolled cake is filled with cookie dough buttercream. Doesn't that sound incredible? It's a from-scratch recipe, but you can use vanilla ice cream to make the process even quicker and easier.
Pumpkin blossom roll cake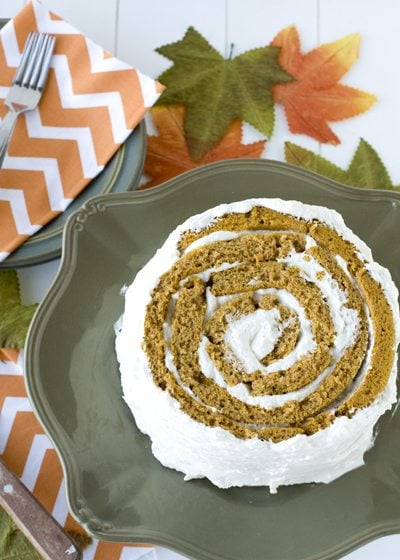 This pumpkin cake is so pretty and takes a lot of the tricky elements out of making a Swiss roll. It's filled and covered with a dreamy whipped cream & cream cheese frosting.
Get the recipe from Food, Folks and Fun
Mary Berry's chocolate roulade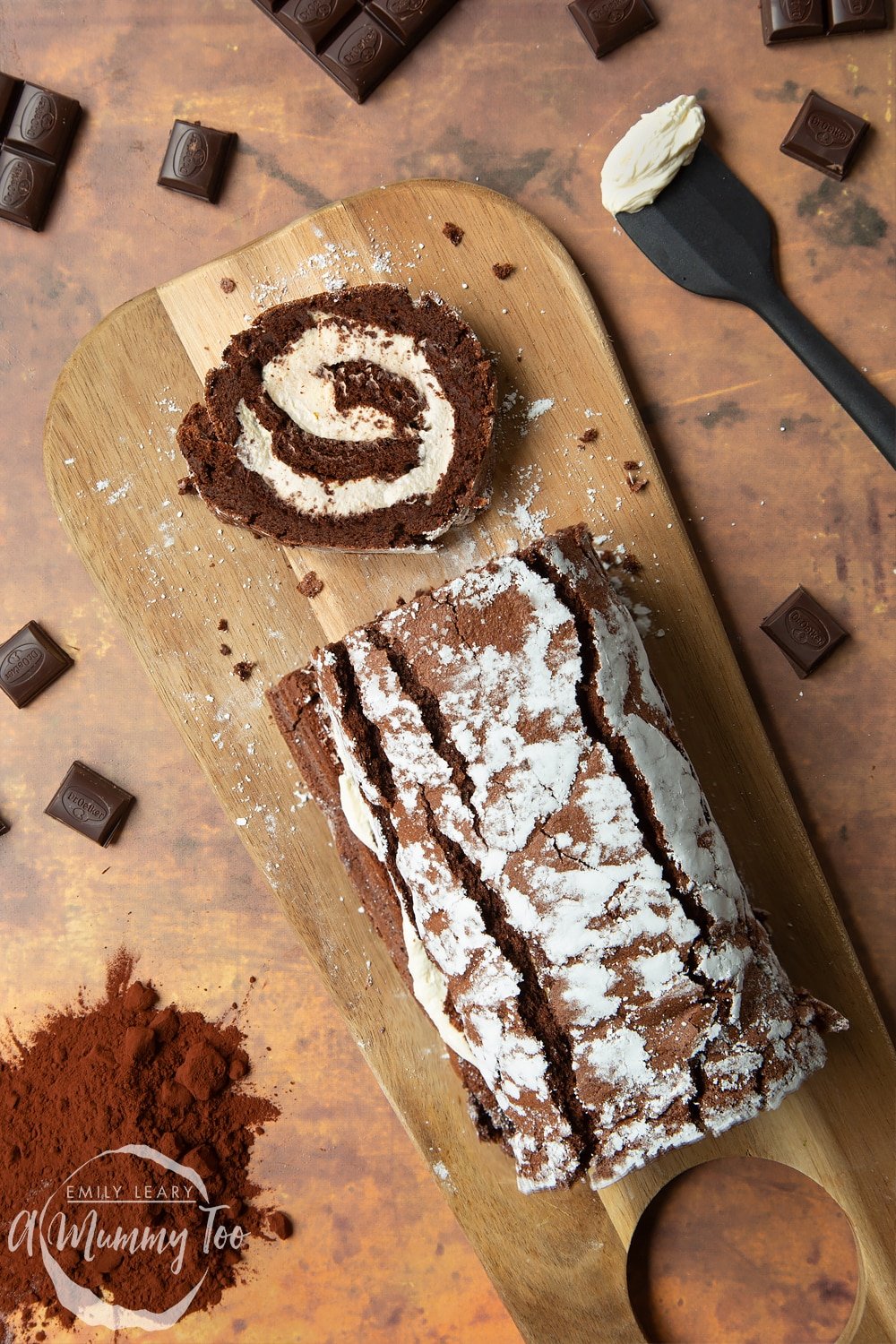 This deliciously chocolatey and satisfying chocolate roulade is flour-free, which means it has an extremely light texture that's further helped with the whipped eggs. It has a unique, impossibly flavourful, yet feather-light consistency - a difference you'll definitely notice when compared to a traditional sponge Swiss roll. You're going to LOVE it.
Get the recipe from A Mummy Too
---
Phew, that's a lot of cake and all extremely tempting! Which gets your vote?
Pin this amazing collection off the best Swiss roll recipes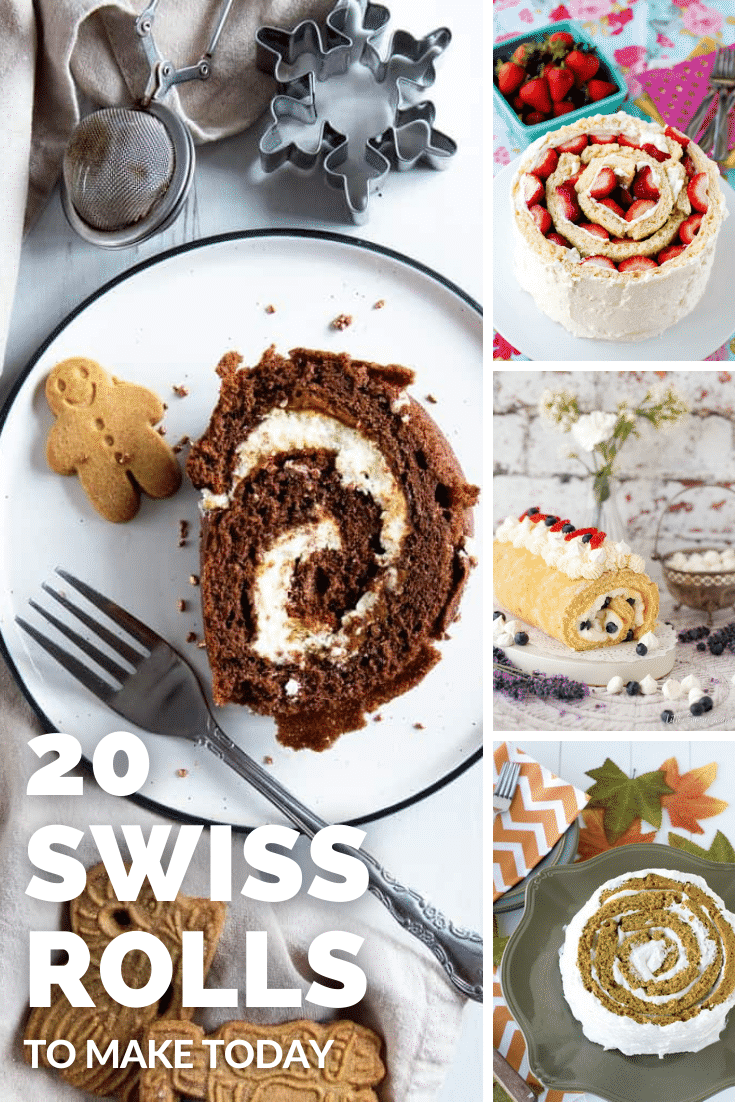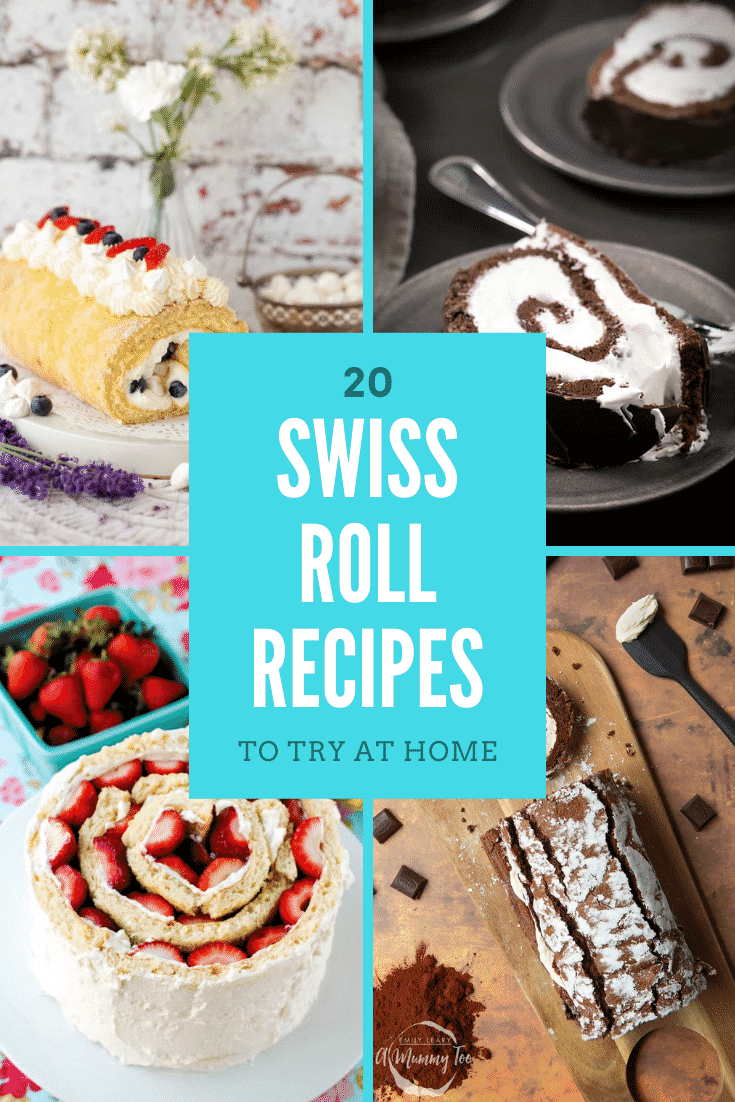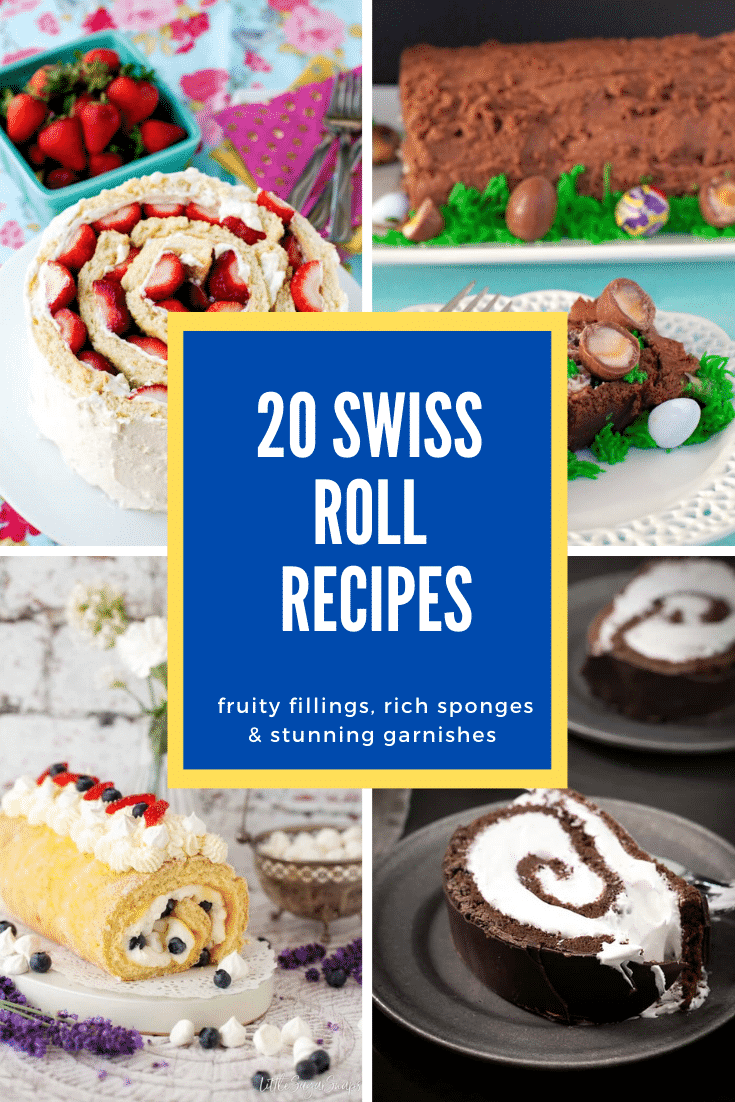 Hungry for more cake? Try these
Luscious Lime Drizzle Cake
It is so simple to make this lime drizzle cake and it tastes like the best tangy sweets you've ever had...in cake form! Move over lemon drizzle you've got some teatime competition.
Get the recipe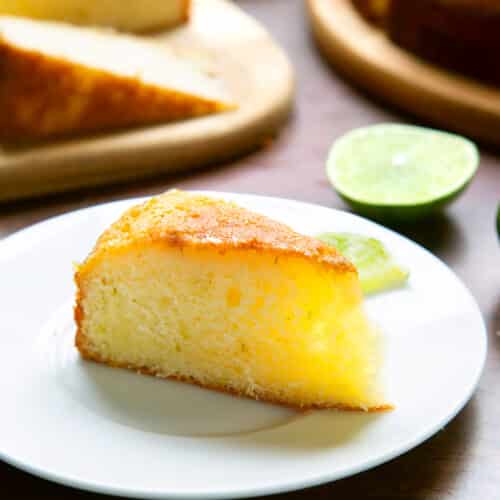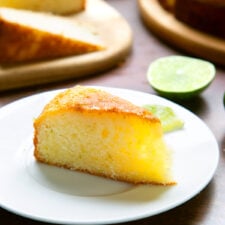 Pink Ombré Cake
This pink ombré cake is as delicious as it is pretty. Each slice boasts three layers of light and fluffy pink strawberry sponge, sandwiched and covered with a pale pink vanilla buttercream frosting and decorated with sweet and tart free-dried strawberry pieces.
Get the recipe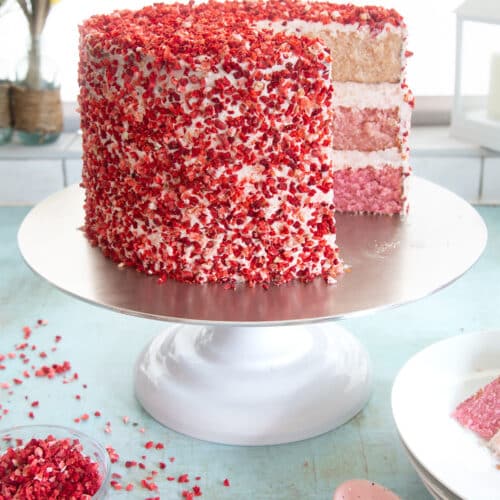 Dalgona Coffee Cake
A coffee craze in dessert form. This dalgona coffee cake has a richly-flavoured, springy, light chocolate coffee sponge, a smooth coffee cream filled and a topping made from fluffy, sweet dalgona coffee froth. It's coffee HEAVEN.
Get the recipe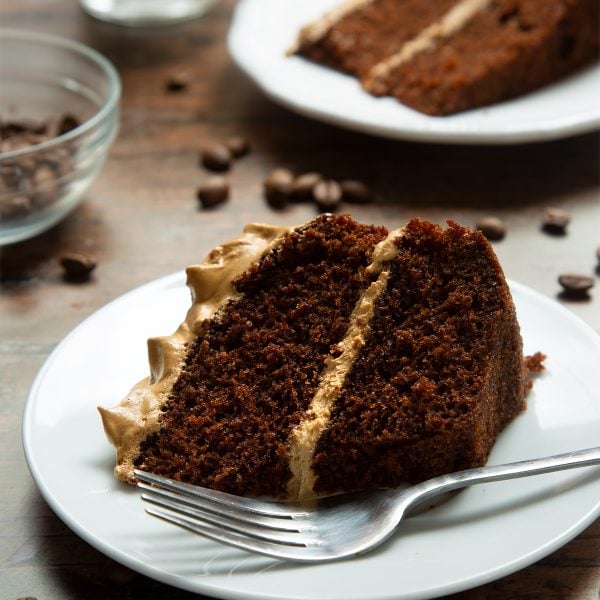 Carrot Cake Tray Bake with Cream Cheese Frosting
This carrot cake tray bake hits all the right notes in every single bite. It boasts a moist, sweet, decadently rich carrot cake sponge and the topping is cool, creamy, sweet cream cheese frosting. For a little extra taste and texture, I add a sprinkle of chopped walnuts. Perfection!
Get the recipe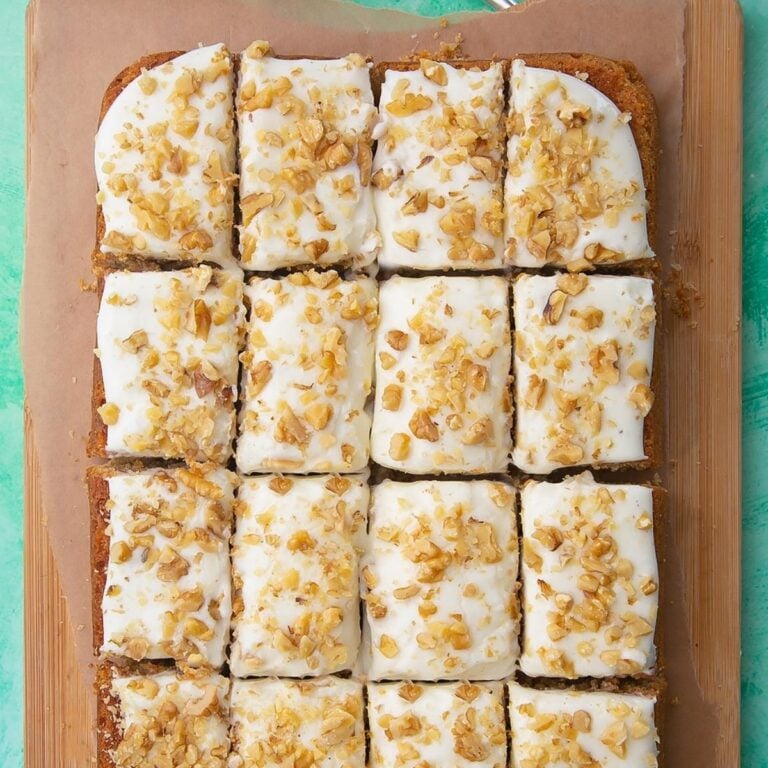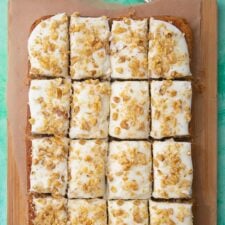 Sweet Shop Cake
Isn't this candy shop cake super fun?! Well, the good news is, it's as tasty as it looks! And the really good news? It's quick and easy to make!
Get the recipe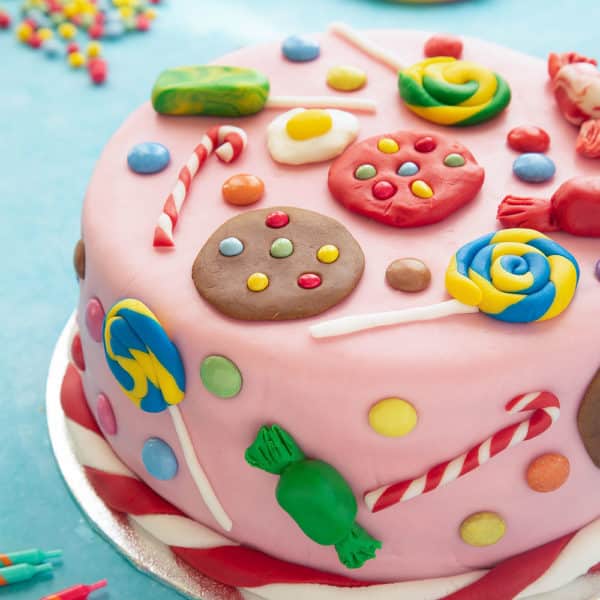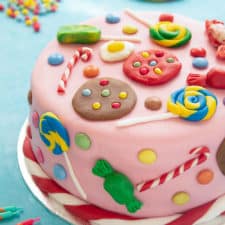 6 FUN recipes to make with kids - a FREE family baking eBook!
Have a free copy of my family baking eBook! With 6 easy recipes and bonus activities to get kids into the kitchen - and keep them busy for hours!