While lettuce might not be the first thing you think of putting in the freezer! A few ways to freeze lettuce do exist but beware that maintaining crispness and freezing lettuce don't go hand-in-hand.
When food freezes the water in it turns to ice crystals and expands, when you freeze lettuce this happens inside the leaves and damages the delicate leaf structure. Lettuce that has been frozen is only really good for cooking with or adding to smoothies, you'll have more of a Cesar soup than a Cesar salad if you try and use frozen lettuce!
As with all foods that you intend to freeze the fresher the better, so don't let your lettuce sit in the fridge for a week before thinking about freezing it.
Make sure your lettuce is food safe
Before you freeze your lettuce you'll need to wash it, and this is a great time to check it's food safe. Make sure there are no creepy crawlies hidden in the leaves which can occasionally happen, especially is you've grown it yourself! Check over the leaves too, are they crisp and holding their shape? If they are wilting or turning brown it's probably too late to freeze.
Be sure to check any lettuce you intend to freeze has been stored correctly and kept in the fridge.
How to clean lettuce
If you have a whole head of lettuce you'll first need to remove the leaves from the stalk. You can either tear them off with your hands, or use a knife. Some people say not to cut lettuce with a knife as it damages the leaves, but as we're freezing them it doesn't really matter.
Next you'll need to wash the lettuce. One of the easiest ways to do this for fresh salad as well as preparing for the freezer is to give them a cold bath in the sink!
Half fill your sink or a clean washing up bowl with cold water, gently submerge the leaves, slowly moving them around and giving them a good rinse. This is a great time to double-check over the leaves to make sure they are looking crisp and fresh.
Once you've given the leaves a good wash its time to dry. Scoop them out of the sink into a colander or salad spinner and give them a gentle shake or spin. Now most of the moisture has been removed lay a clean tea towel out on a clear worktop and spread the leaves over it, you can lay another tea towel on top and gentle pat down to help remove those last drops of water.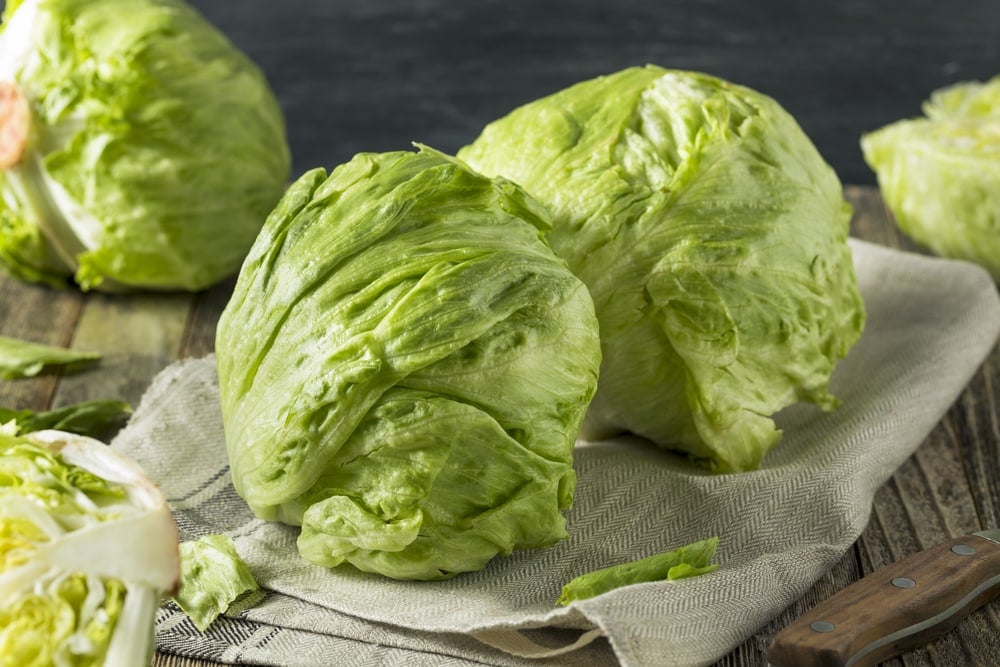 Prepare lettuce for the freezer
As mentioned at the beginning there are a few ways to freeze lettuce, I'm going to cover the two main techniques: freezing the whole leaves and freezing pureed or chopped leaves.
For freezing whole leaves:
Label your freezer-safe bag with the date and what's inside as it might be a bit difficult to write on once the lettuce is in there!
If you have space, take your washed and dried leaves, lay the leaves out on a baking sheet and freeze the individual leaves overnight. If you have a rapid freeze section on your freezer then use it.
When the leaves are frozen you can quickly stack them up and put them into a freezer bag, taking up less space in the freezer. Have your bag ready so you can do this as quickly as possible as the leaves will start to defrost quickly!
If you don't have space to lay the leaves out flat, just gently stack them up in a freezer bag. Try and get the leaves all laying the same way so they take up less space and there's less air gaps. Gently squeeze out as much air as you can and seal the bags.
For freezing chopped or pureed lettuce:
Put your washed leaves into a blender and pulse for a few seconds - you may need to add a very small amount of water. If you want the lettuce roughly chopped only pulse for a few seconds. Pulse for longer if you want a smoother finish.
Spoon the puree into an ice cube tray and freeze
Once the cubes are frozen you can transfer them into a freezer bag.
Don't forget to label the bag with the date and what's inside!
The best container to freeze lettuce
As lettuce is so fragile and susceptible to damage I would recommend using food-safe container with a lid if freezing whole leaves.
Freezer safe bags can work for whole leaves too, especially if you don't have the space to do a tray of separated leaves. Just be careful when handling the bag at all stages until defrosted.
Freezer bags are the easiest way to be able to get out as much air as possible too.
Make sure to keep your lettuce to the top of the freezer, so other things don't squash it.
Always label your bags and containers so you know when they went in the freezer, and so you can remember what's inside!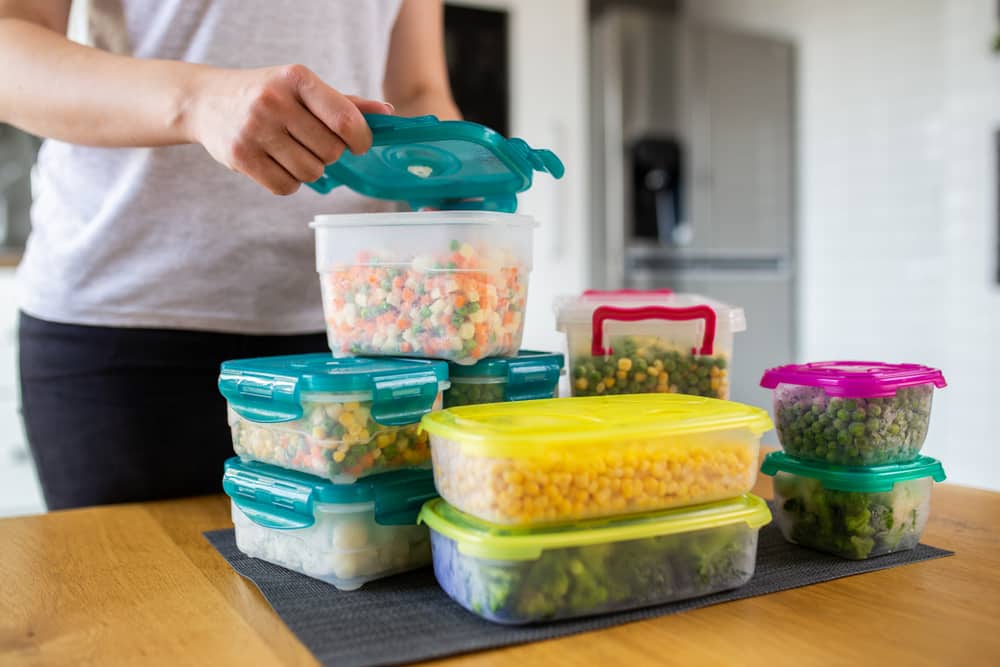 How long can you freeze lettuce?
When washed well, dried and frozen correctly lettuce can be kept in the freezer for up to 3 months.
How to defrost frozen lettuce
Depending on what you're doing with your frozen lettuce you may not need to defrost!
If you went down the puree ice cube tray route the cubes can just be popped into whatever dish your making when you're ready. Don't forget it will reduce the temperature of whatever your cooking so may take longer to come to a simmer. You can also just throw the lettuce cubes straight into smoothies!
To defrost the whole leaves just pop the bag in the fridge and let it defrost for a few hours. This might take a while depending on how many layers there are, but slow and gentle is the way to go the leaves are even more delicate once thawed.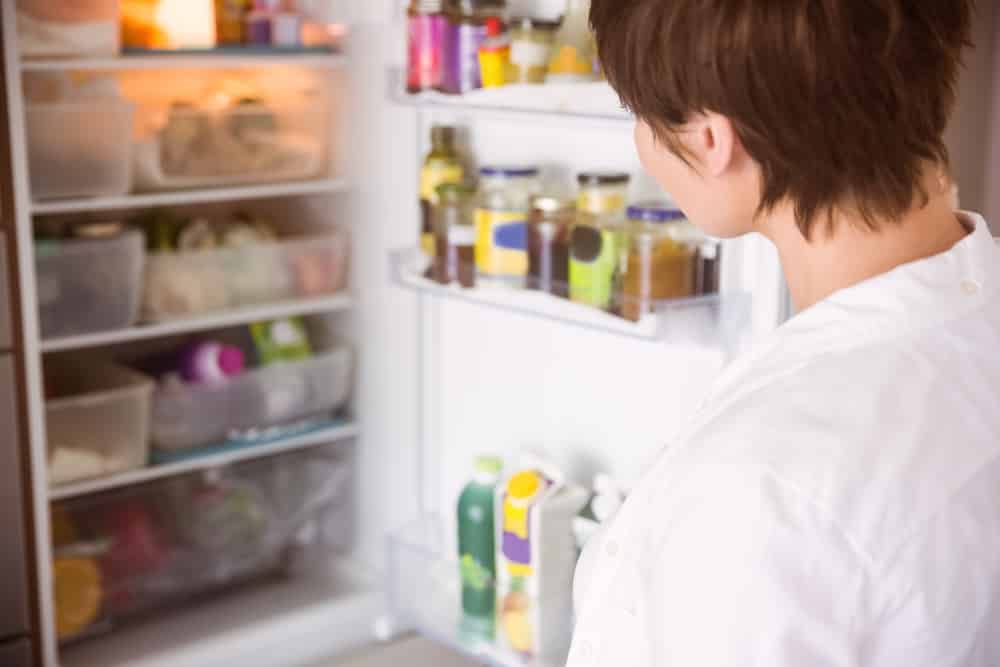 Dishes to cook with your frozen lettuce
While lettuce leaves may not have the same crunch after being frozen, you can still use your thawed lettuce in a variety of dishes!
Add the lettuce ice cubes to smoothies.
Stir fry the leaves with finely chopped garlic and ginger and a tablespoon of soy sauce for tasty Chinese-inspired side dish.
The ice cubes can also be added to soups and stews.
Here's some more inspiration to help you use up your lettuce fresh so you don't need to freeze it:
Use large leaves instead of the bun or taco shell, or wrap, if you're trying to reduce your carbohydrate intake.
Whip up a side salad to have with your dinner with some leaves and any crunchy veg in your fridge.
For more tips on freezing food to reduce waste, check out my other how to freeze food articles.