Welcome to Emily Leary's VEGAN recipe index - the easiest place to browse recipes that are 100% plant based.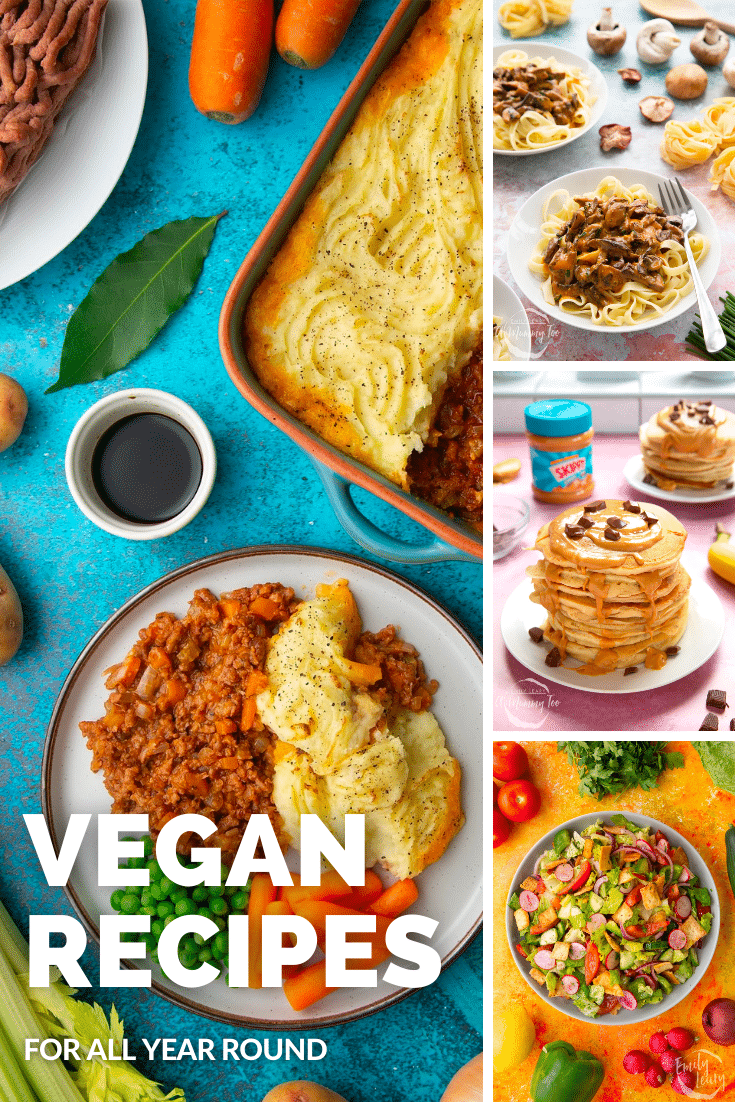 Scroll down to browse through my recipe categories, from bread to soup, spicy mains to cakes, Christmas to Easter.
Each of the categories has its own page - just click the link on the right hand side under any category to take a closer look.
If for any reason you're struggling to find a recipe or would like to request a new one then feel free to contact me.
Browse by category
Vegan bread
See more vegan bread recipes →
Vegan breakfast
See more vegan breakfast recipes →
Vegan casseroles, savoury bakes and one-pot meals
See more vegan casseroles, savoury bakes and one-pot recipes →
Vegan cakes
See more vegan cake recipes →
Vegan cookies
See more vegan cookie recipes →
Vegan desserts and sweet treats
See more vegan dessert recipes →
Vegan drinks and smoothies
See more vegan drinks and smoothie recipes →
Vegan lunches and quick cook meals
See more vegan lunch and quick cook recipes →
Vegan pasta meals
See more vegan pasta recipes →
Vegan pies and quiches
See more vegan pie and quiche recipes →
Vegan pizza
See more vegan pizza recipes →
Vegan salads
See more vegan salad recipes →
Vegan soups
See more vegan soup recipes →
Vegan spicy mains
See more vegan spicy recipes →
Vegan starters, sides, dips and condiments
See more vegan starters, sides, dips and condiment recipes →
Vegan Christmas
See more vegan Christmas recipes →
Vegan Easter
See more vegan Easter recipes →
Halloween
See more vegan Halloween recipes →