Can I do the next star one? – Miss J, 2
These pretty, caramel filled sugar cookies are super quick and simple to make. They're great fun to make with the kids – all you need is some basic cookie ingredients, a jar of dulce de leche and some cookie cutters. The resulting cookies are sweet, crumbly and delicious.
Makes 24 cookies.
Ingredients
110g slightly salted butter, grated
100g caster sugar
1 medium free range egg
1/2 tsp vanilla extract
250g plain flour
1 tsp baking powder
1/2 jar of dulce de leche
A baking sheet
Greaseproof paper
Cookie cutters
Instructions
Beat the butter, sugar, egg and vanilla until fully combined
Fold in the flour and baking powder until you can knead it into a smooth dough
Wrap the dough in cling film and chill for an hour
Preheat the oven to 180C (160C fan assisted)
On a lightly floured surface, roll out the dough to 3mm thick and cut out 12 complete rounds and 12 with a shape punched in the centre. I used this Cake Boss Linzer cookie cutter set which works brilliantly and is great for little hands, but you could get a similar effect with one large cookie cutter and one small one
Line a baking sheet with greaseproof paper – I did mine in two batches
Bake for 6-8 minutes until just starting to colour
Remove from the oven and cool on wire rack
When cool, cover each of the complete rounds in about 1/2-1 tsp of dulce de leche, then top with a punched round to complete, taking care to line up the edges if you used a frilled cutter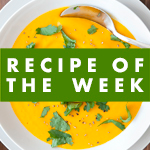 If you like the thought of a dulce de leche desserts, why not also try these Dime bar & Dulce de Leche cupcakes, these Espresso Ice Cream with Dulce de Leche, this Caramel Biscuit Cake, this Caramel Banana Ice Cream and these Dulce de Leche Filled Muffins.
Cake Boss sent me the cookie cutters