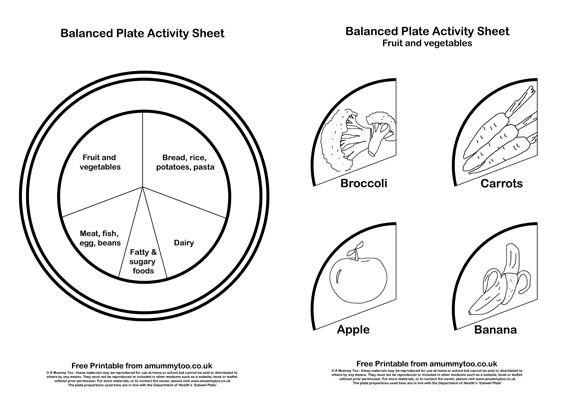 If your children are starting to learn about what makes a balanced diet, now is the perfect time to introduce them to the Department of Heath's 'Eatwell Plate', which sets out some basic rules about the proportions of different foods we should have on our plates.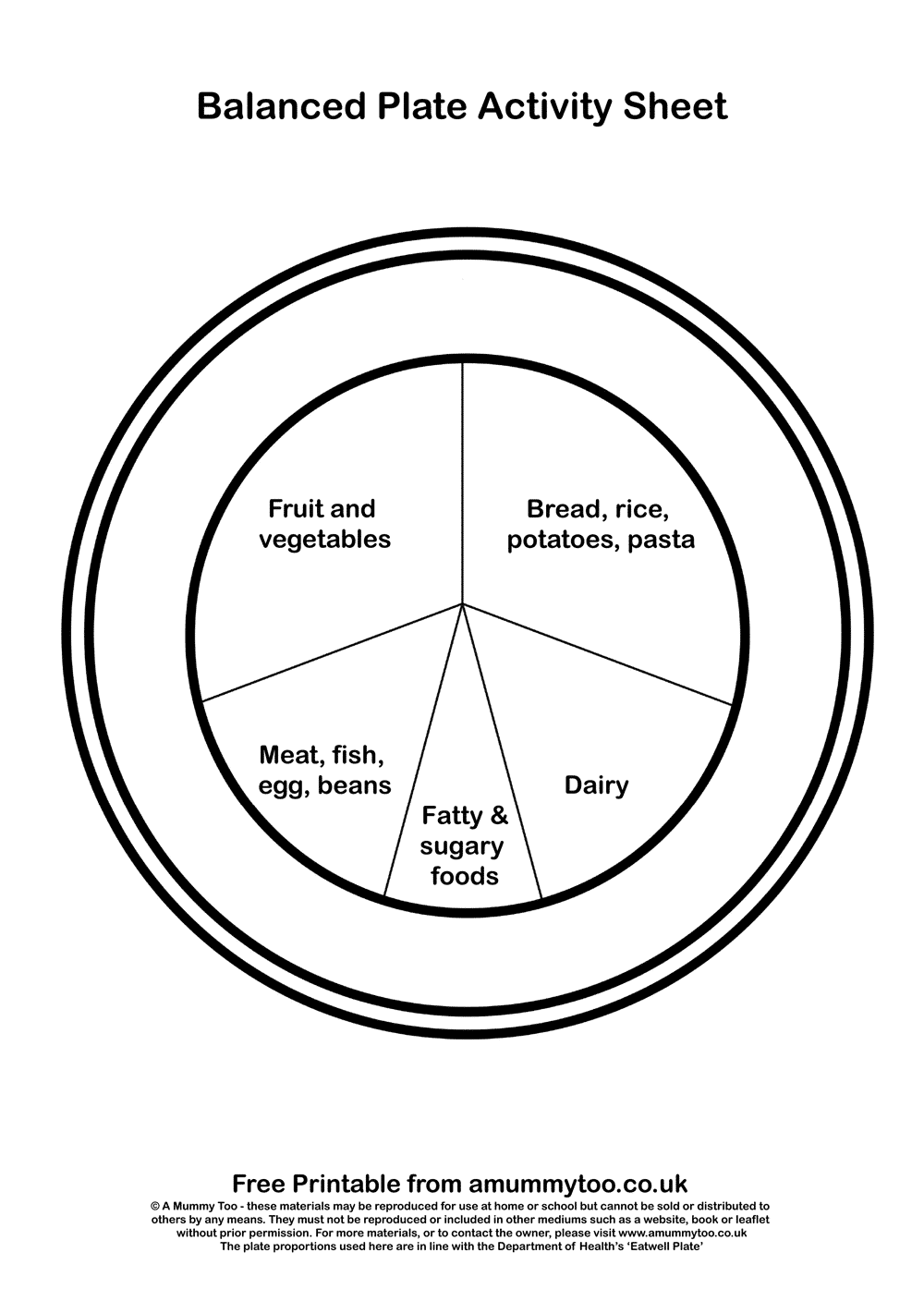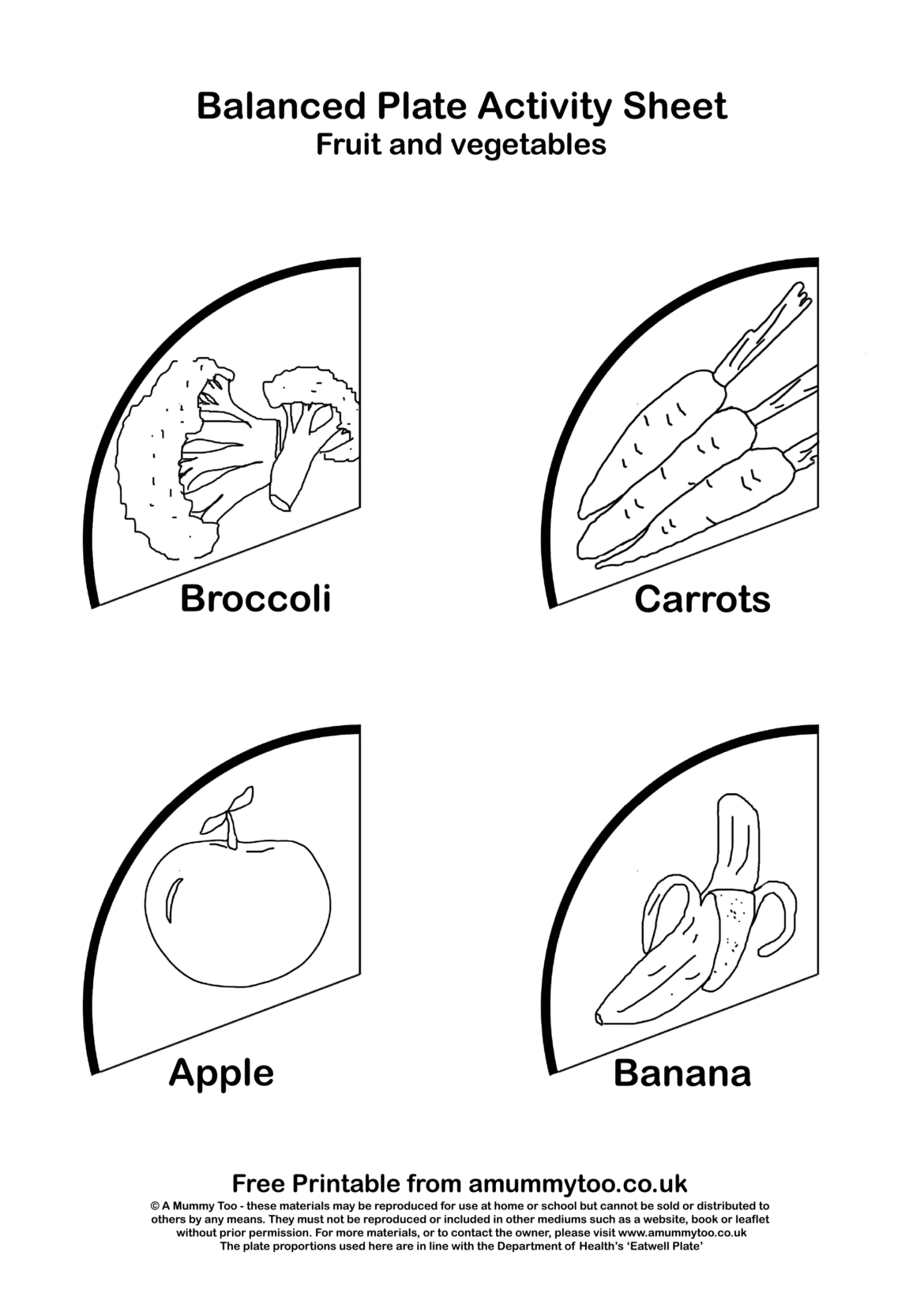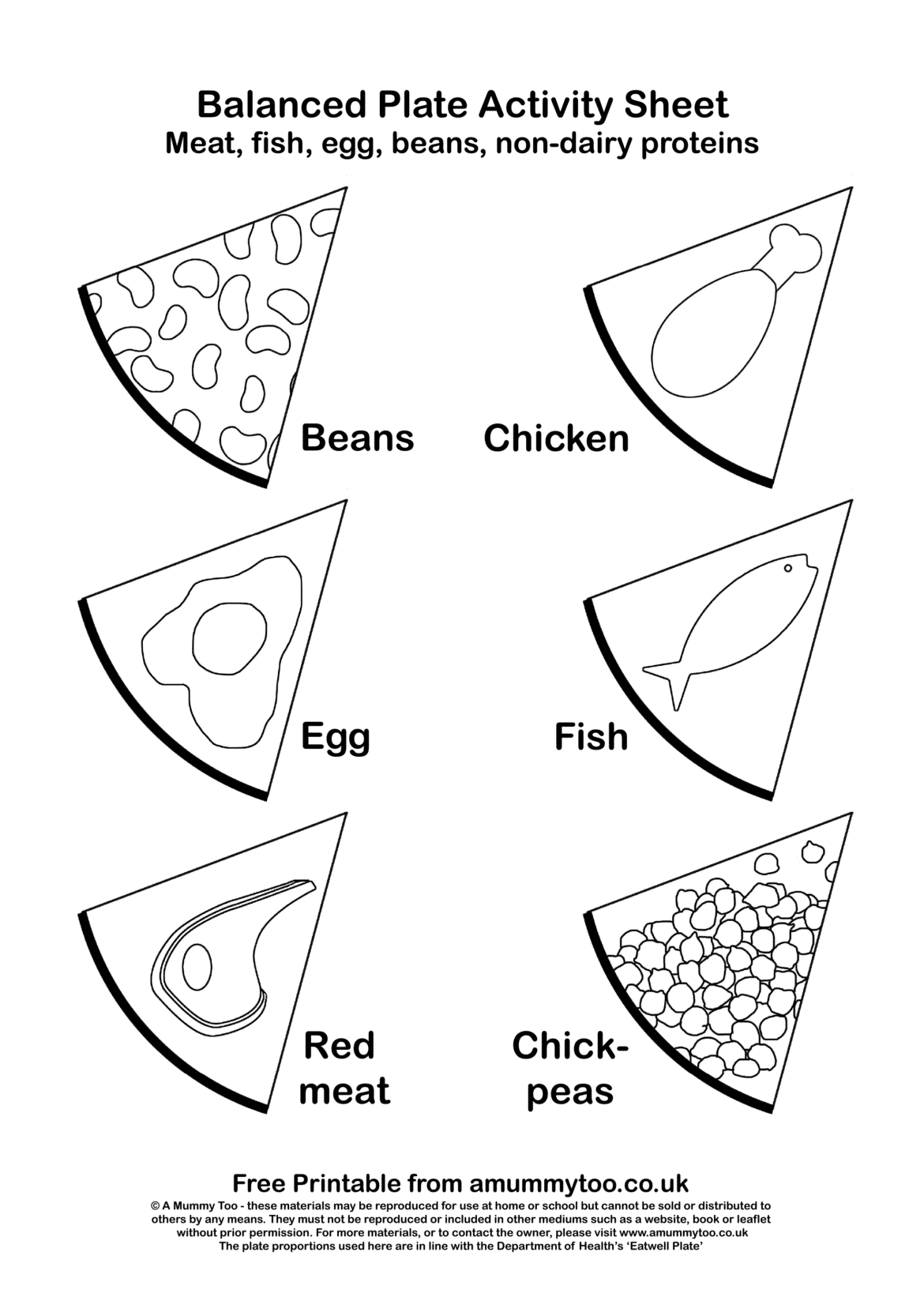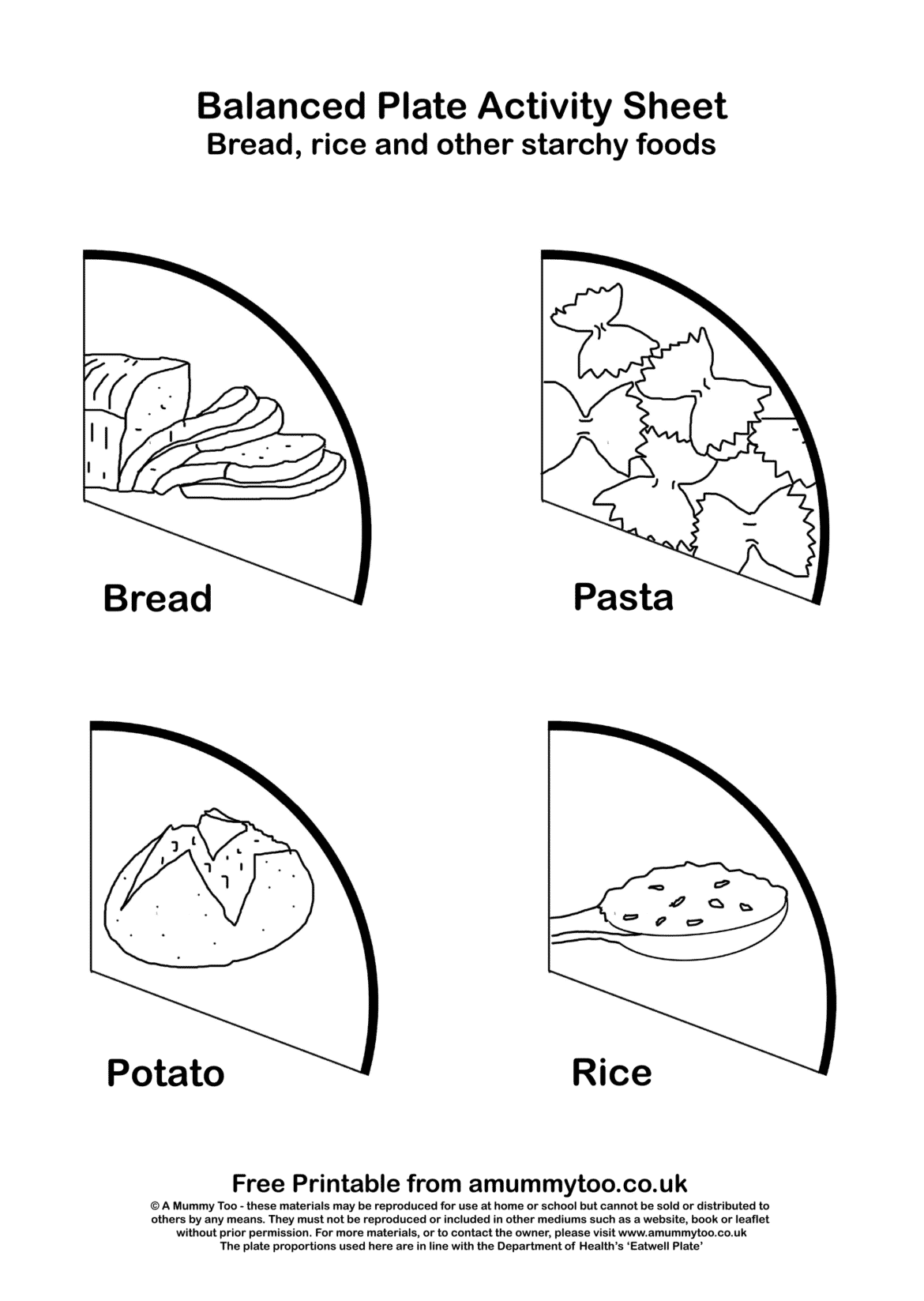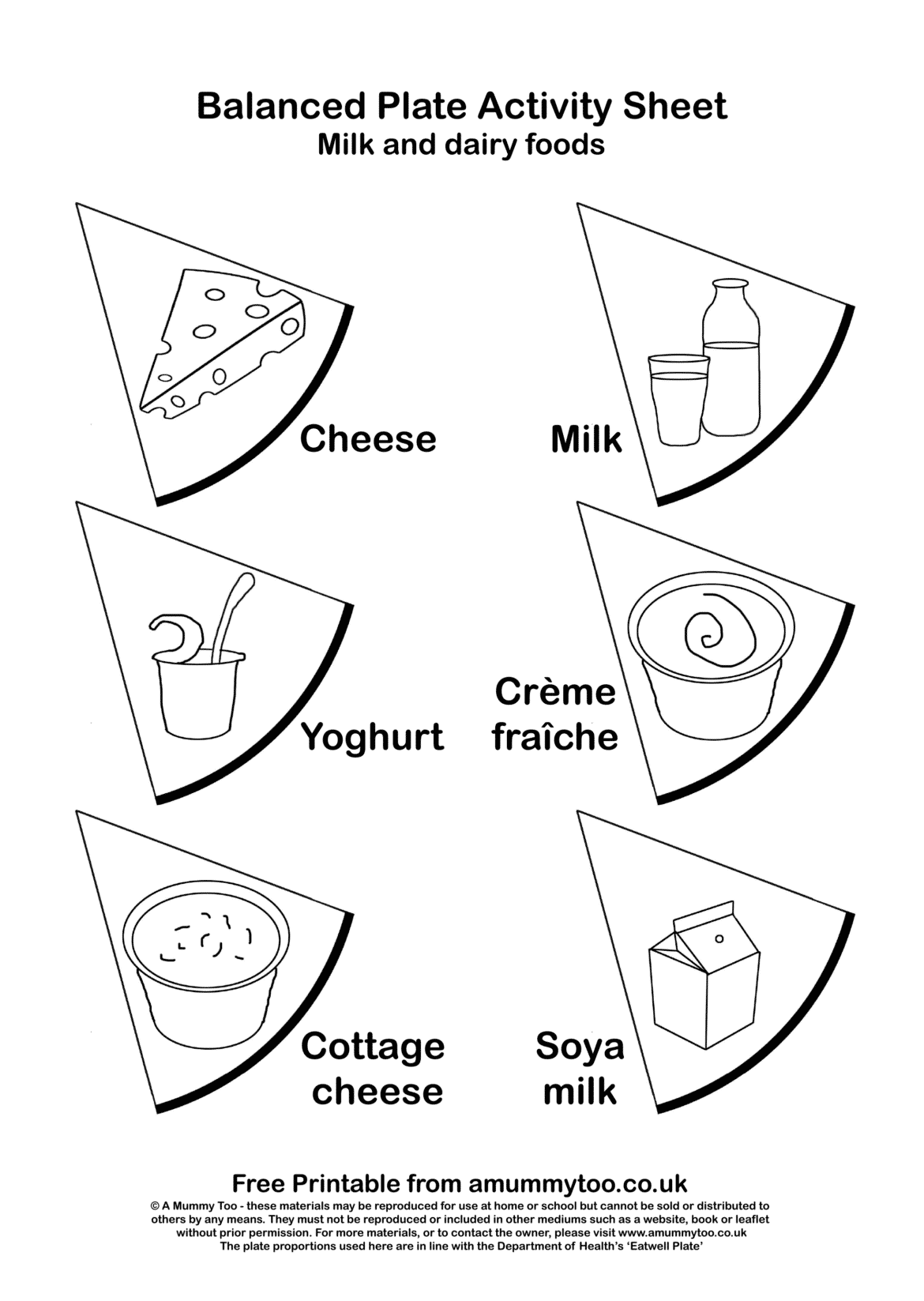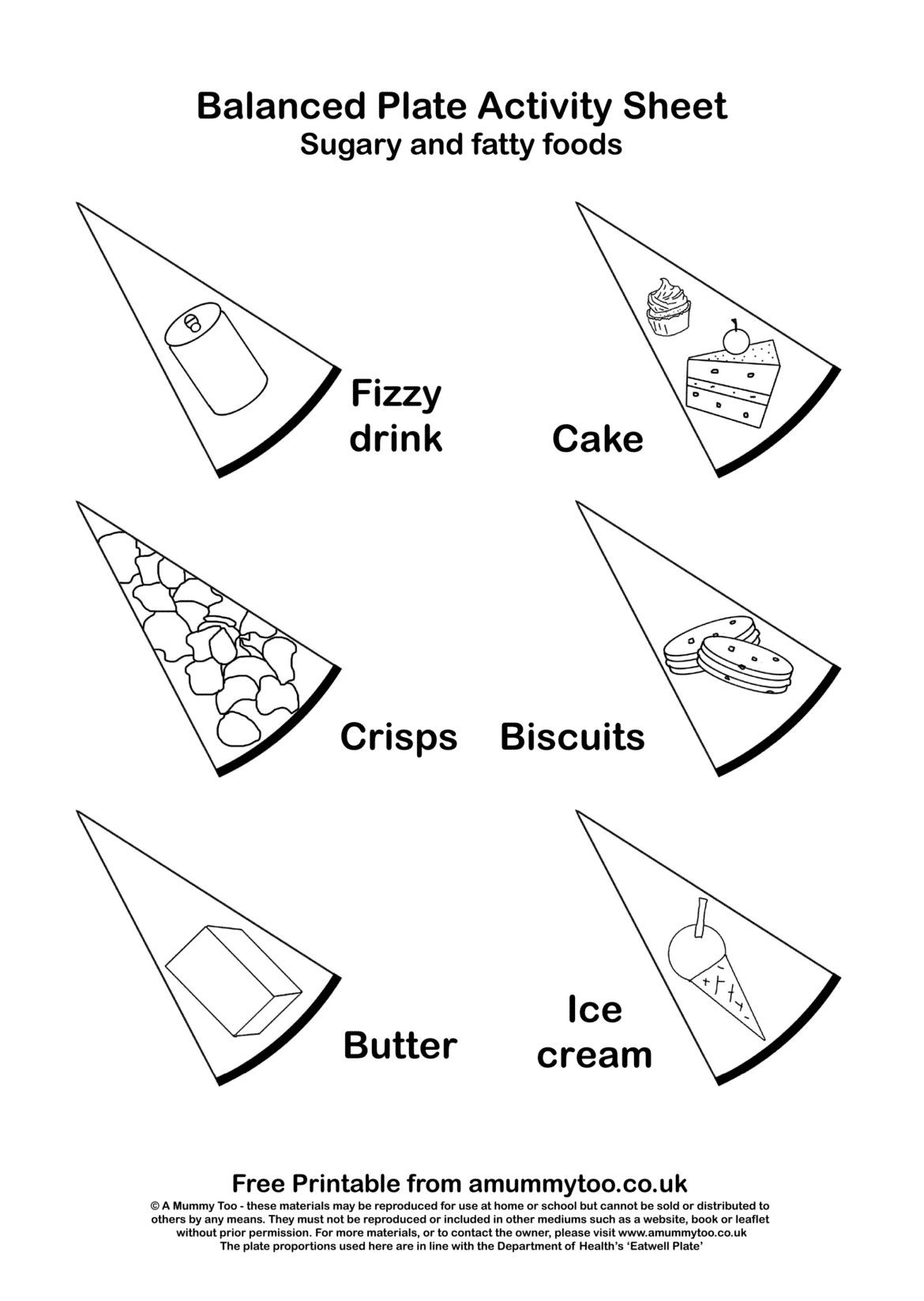 It's a simple way to make sure the whole family gets the nutrition they need, while keeping things like sugary, fatty treats to a sensible minimum.
Healthy plate printables
I've created an activity to help learn more about healthy meals. Click on the image below to download this printable healthy eating plate, along with printable foods for each category.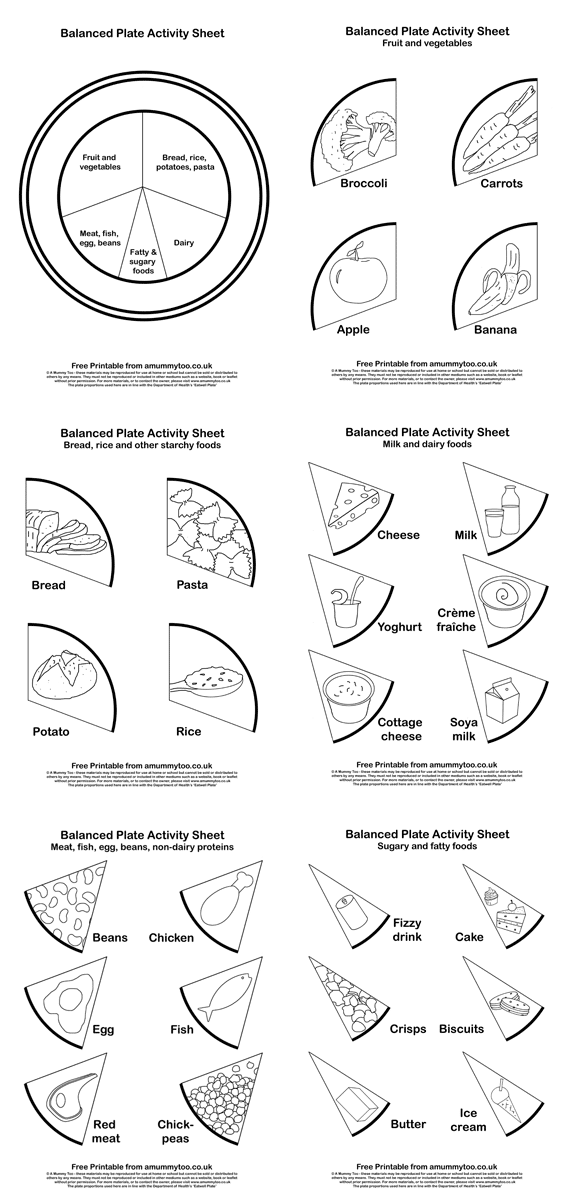 How to use your healthy plate activity sheets
Download the PDF file to your computer
Print the sheets - there are 6 pages in all
Colour in the foods on each sheet
Cut out each of the food wedges
Use them to build as many healthy plates as you like, mixing and matching to create varied, healthy meals
You can even use the sheets to make wall displays. It's a simple way to start learning about food and is a great kickstarter for further discussion about health and nutrition.
Please note: These printables have all been created by me, based on the 'Eatwell plate' proportions. The sheets themselves are not officially endorsed by the Department of Health.
6 FUN recipes to make with kids - a FREE family baking eBook!
Have a free copy of my family baking eBook! With 6 easy recipes and bonus activities to get kids into the kitchen - and keep them busy for hours!