Cinnamon-spiced mince and vegetables, a layer of tender eggplant (aubergine), and a topping of creamy, rich white sauce. Sounds like a classic moussaka, right? And in many ways, this is, except this version is meat-free. Yay!
Quorn™ Meat Free Mince is a tasty, healthy alternative to beef or lamb mince, and it's incredibly versatile. I spent some time cooking up this hearty, delicious moussaka in Quorn's kitchen.
Here's what to do…
Print
Quorn Meat Free Mince Moussaka
Yield 4 -6
A delicious, vegetarian moussaka, packed with veg and topped with a creamy, cheesy white sauce.
Ingredients
For the filling:
350g Quorn Meat Free Mince
3 tbsp olive oil
1 large onion, chopped
2 cloves of garlic, finely chopped
1 large carrot, finely diced
390g carton chopped tomatoes in concentrated tomato juice
2 tsp dried oregano
1 tsp ground allspice or cinnamon
2 bay leaves
1 tsp dried mint
1 large aubergine, thinly sliced
For the white sauce
410g tin evaporated milk
40g cornflour
25g butter
25g plain flour
Pinch of grated nutmeg
1 egg, beaten
50g grated cheddar cheese
Instructions
Preheat the oven to 180°C (350F / Gas mark 4)
Heat 2 tbsp of olive oil in a heavy based saucepan. Add the onion, garlic and carrots and fry for 5 minutes until soft and lightly coloured.
Add the Quorn Meat Free Mince, tomatoes, oregano, allspice or cinnamon, bay leaves and mint. Season to taste. Bring to boil, reduce the heat, cover and simmer for 10 minutes, stirring occasionally.
Place the aubergine slices on absorbent kitchen paper with the remaining oil on both sides. Set aside.
For the sauce, pour the evaporated milk into a measuring jug and make up to 1 litre with water.
Mix the cornflour to a smooth paste with 6 tbsp of the milk and set aside.
Melt the butter in a saucepan, stir in the plain flour and cook over a low heat for 2 minutes. Gradually blend in the 1 litre milk and slowly bring to the boil, stirring constantly. Reduce the heat and simmer for 3 minutes. Stir in the cornflour paste and continue to cook over a low heat until the sauce thickens.
Remove from the heat and add the nutmeg. Season to taste and stir in the beaten egg.
Arrange the mince and aubergine slices in layers in a large baking dish. Remove the bay leaves and discard. Cover with the sauce, sprinkle with grated cheese.
Bake, uncovered, in a hot oven for about 30 minutes until the top is a rich golden brown and the dish is piping hot.
Leave to stand at room temperature for at least 15 minutes before serving.
Serve warm.
Courses Casseroles and one-pot meals
Love this? Visit the Quorn website for loads more ideas for yummy, meat-free recipes.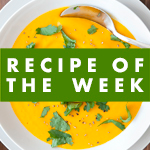 This is a commissioned post for Quorn, who supplied the photos and recipe. Quorn Meat Free Mince, Quorn Meat Free Chicken Pieces, Quorn Meat Free Chicken Fillets and Quorn Standard Sausages are a nutritionally healthy protein source. Protein contributes to a growth in and maintenance of muscle mass