Better than any jaffa cake I've ever tasted – JD, 5
If you're here to link up with #recipeoftheweek, fear not, it's a little down the page. But first, I want to share with you these incredibly decadent and delicious chocolate orange muffins. Aren't they pretty? Here's what to do…
Ingredients
For the sponge:
175g unsalted butter
200g caster sugar
200g self raising flour
3 medium free range eggs
125ml whole milk
40g cocoa powder
100g chocolate orange buttons
For the frosting:
600g icing sugar
200g unsalted butter, softened
4 tbsp hot water
6 tbsp chocolate orange cocoa powder (ours were also sent to us by Sugar and Crumbs for review) OR use plain cocoa powder plus a few drops of orange essence
2 Terry's Chocolate Orange bars
You'll also need:
12-hole muffin tray
12 muffin cases
Piping bag
Large, wide star nozzle
Instructions
Make the sponges
Preheat the oven to 180C (160C fan assisted)
Start with the sponge – beat together the butter and sugar until fluffy
Beat in the eggs, then stir in the flour and cocoa powder, followed by the milk
Break up the chocolate orange buttons roughly and stir into the batter
Line a 12-hole muffin tray with muffin cases, then divide the batter evenly between them
Bake for 30 minutes, then transfer to a wire rack to cool completely
Make the frosting
Put all of the frosting ingredients except the Terry's Chocolate Orange into a large bowl and beat until light and smooth – it's much, much quicker with an electric whisk
Transfer into the piping bag with nozzle in place and twist
Putting it all together
Pipe the frosting on top of the 12 muffins in generous, rising swirls – sharing it all evenly
Push one piece of the Terry's Chocolate Orange bar onto the top of the frosting on each muffin to finish
That's it! Tempted?
Add your #recipeoftheweek
It's that time of the week again when I invite my bloggy friends to share their best recipes – you can pick one from the past week, or any time at all, just as long as you haven't linked it up before.
I'm really enjoying going round and reading, commenting, Stumbling, Pinning and generally drooling over everyone's entries, so just link up below and let's share the love.
Link up your post using the Linky tool below
Add the "Recipe of the Week" badge to your post so that readers can find other great recipes.
Take a little time to read and comment on each other's recipes.
Come back next Friday and we'll do it all over again.
Enjoy!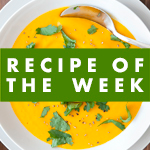 [html]<div align="center"><a href="https://www.amummytoo.co.uk/2013/02/super-decadent-chocolate-orange-muffins-recipe-of-the-week/" target="_blank"><img alt="Link up your recipe of the week" src="https://www.amummytoo.co.uk/wp-content/uploads/2013/01/recipe-of-the-week.png" /></a></div>
[/html]
Disclosure: we were sent some icing and other decorations free of charge for review from Sugar and Crumbs. No payment was received. All posts are 100% honest.