For millions of people, Veganuary has become a new tradition for starting the new year or starting a new chapter.
So to celebrate Veganuary this year and help you discover your new favourite vegan recipes, I've put together a new free eBook!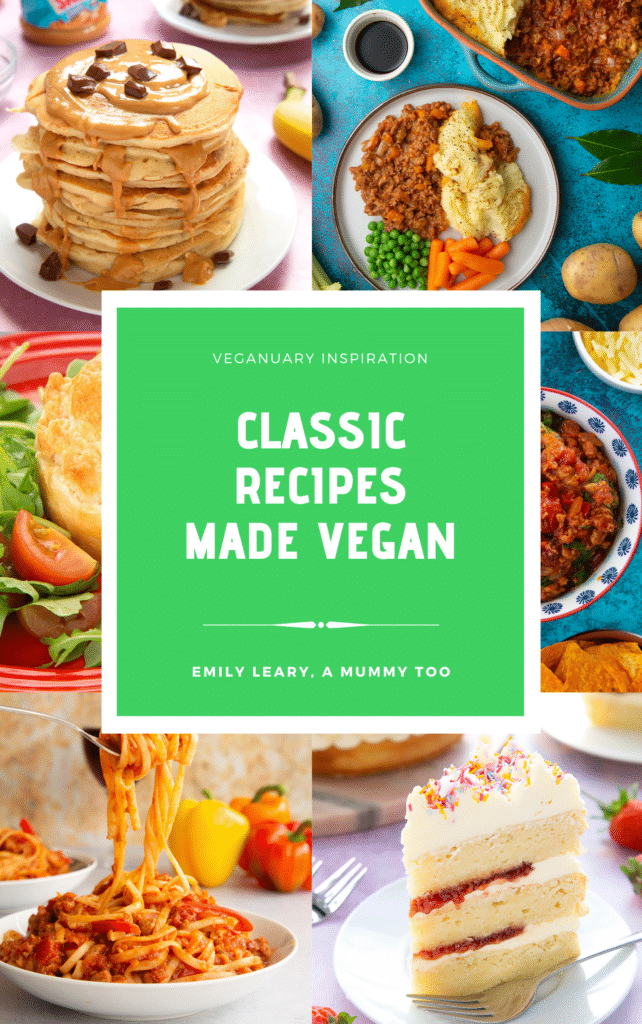 My new Veganuary eBook includes 6 of my favourite classic recipes made vegan, from a Vegan cottage pie perfect for cold January evenings to Peanut butter banana pancakes to fuel you through the darker mornings.
A clear step by step guide
If you're new to vegan cooking, you don't need to worry! All of the ingredients are super easy to use and each recipe has detailed steps and pictures for you to follow.
I'll also be sharing some of my favourite easy vegan ingredients and recipes with my Veganuaery newsletters, so keep an eye on your inbox for some extra tips!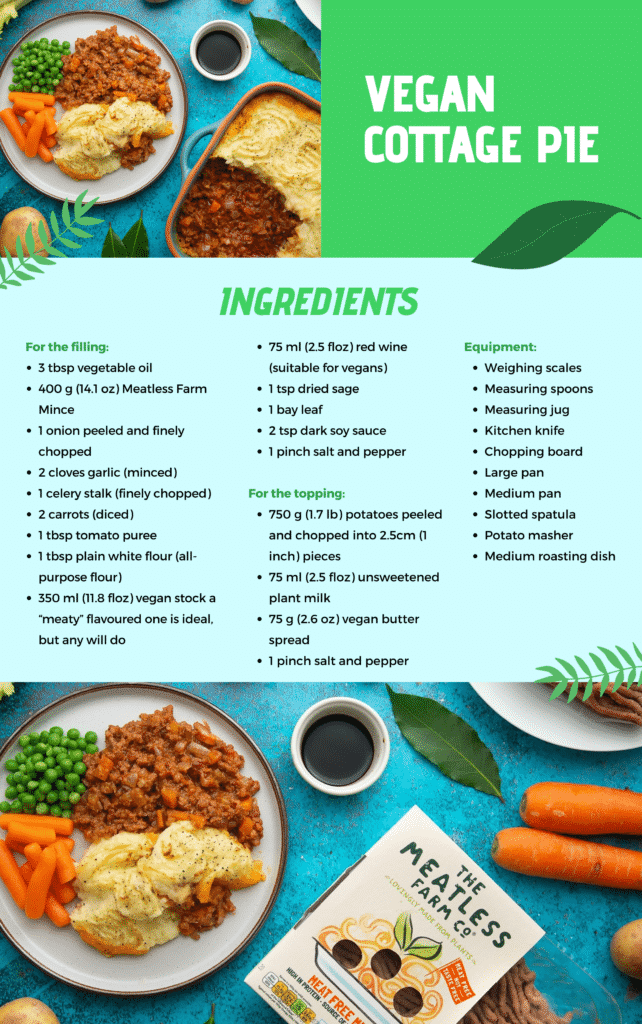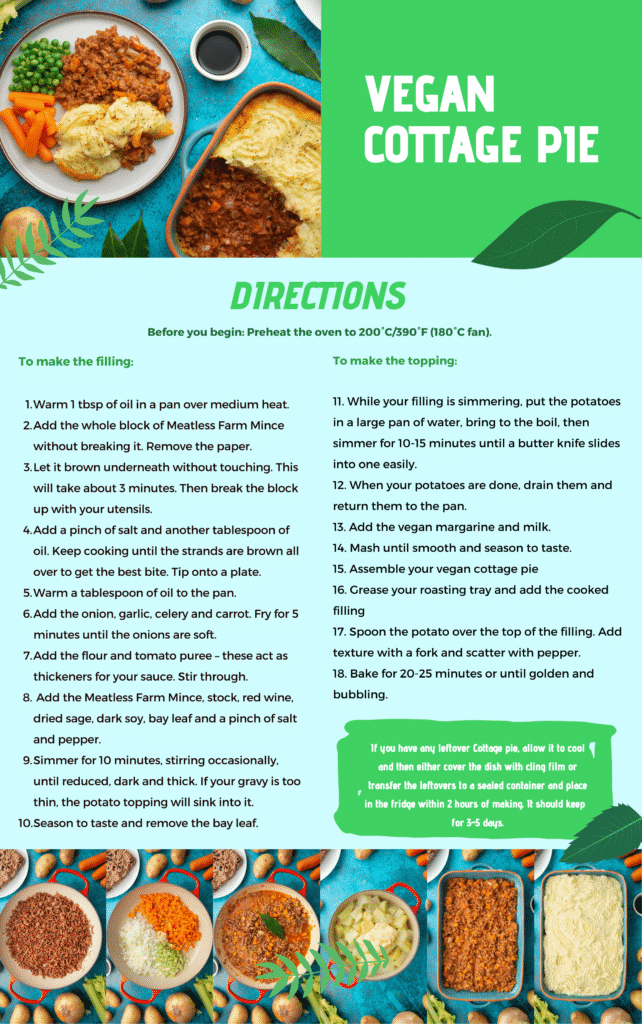 Find your new favourite ingredients!
If you've never used vegan products like mince or tofu, this eBook is the perfect introduction to these vegan staple ingredients.
The best thing about ingredients like vegan mince is that they cook more quickly than meat, and you can cook them from frozen!
Tofu is also really quick and easy to cook with, and most brands of tofu in supermarkets come prepared and ready to cook. So all you need to do is flavour and fry the tofu for in super easy Creamy tofu and vegetable vegan mini pies recipe.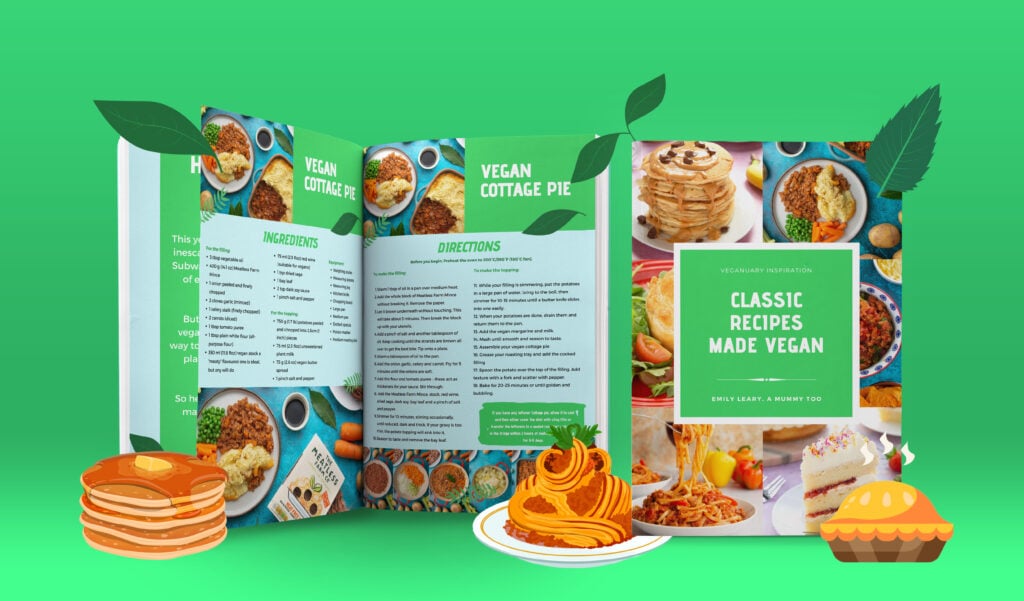 Everything you need
Each recipe comes with a full breakdown of the ingredients and equipment you'll need. I've also added a picture timeline for each recipe, so you know exactly what each stage should look like.
At the bottom of each recipe, you'll also find some extra tips on how to cook or store any leftovers you might have. Though these recipes are so tasty, it's unlikely you'll have any leftovers!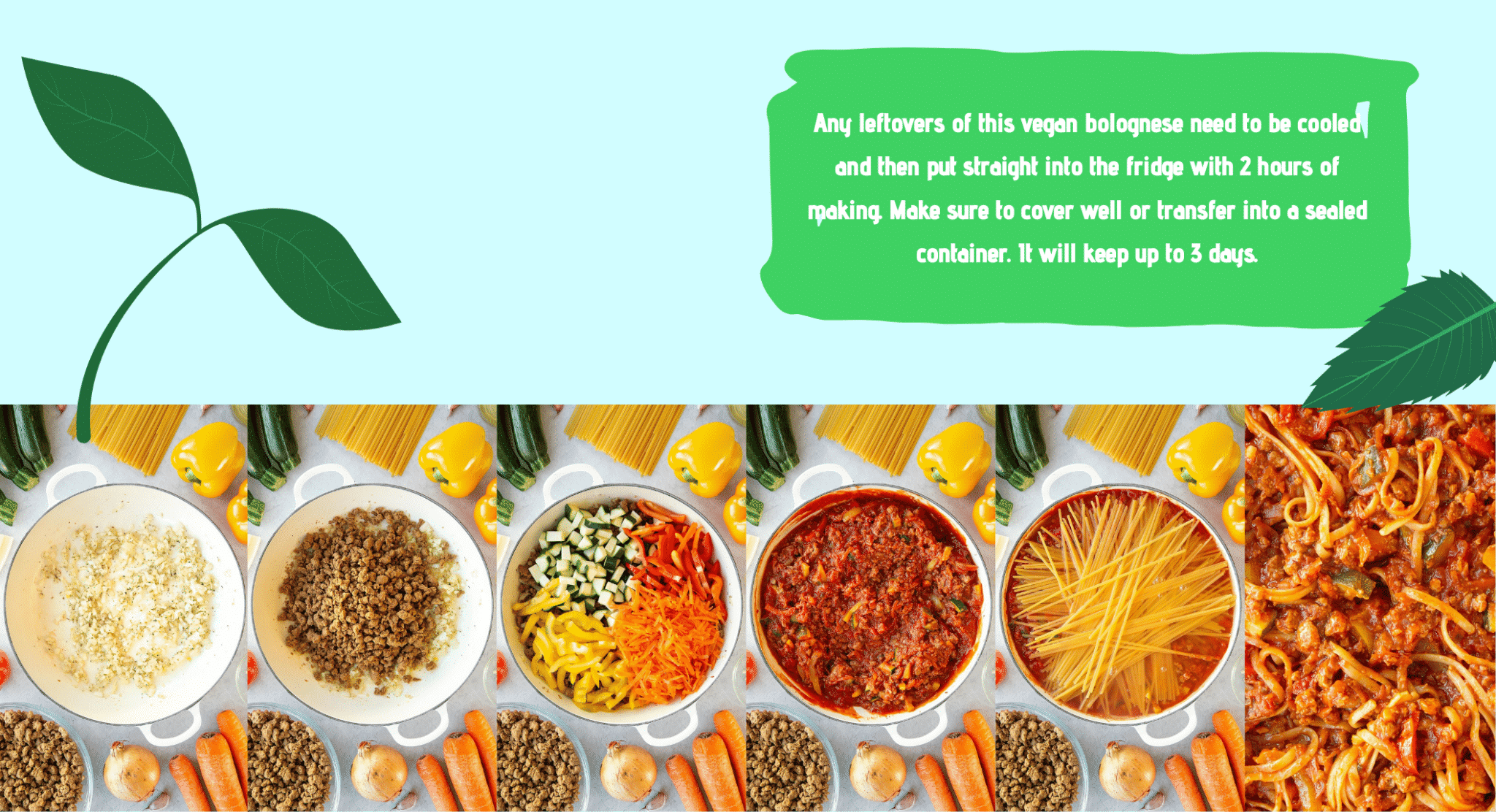 To get your FREE 21-page Veganuary eBook, just enter your details in the form below and you'll get your free eBook direct to your inbox!
If you can't see it in your inbox check your junk folder just in case!
Keep an eye on your inbox for even more vegan recipes in my weekly newsletter!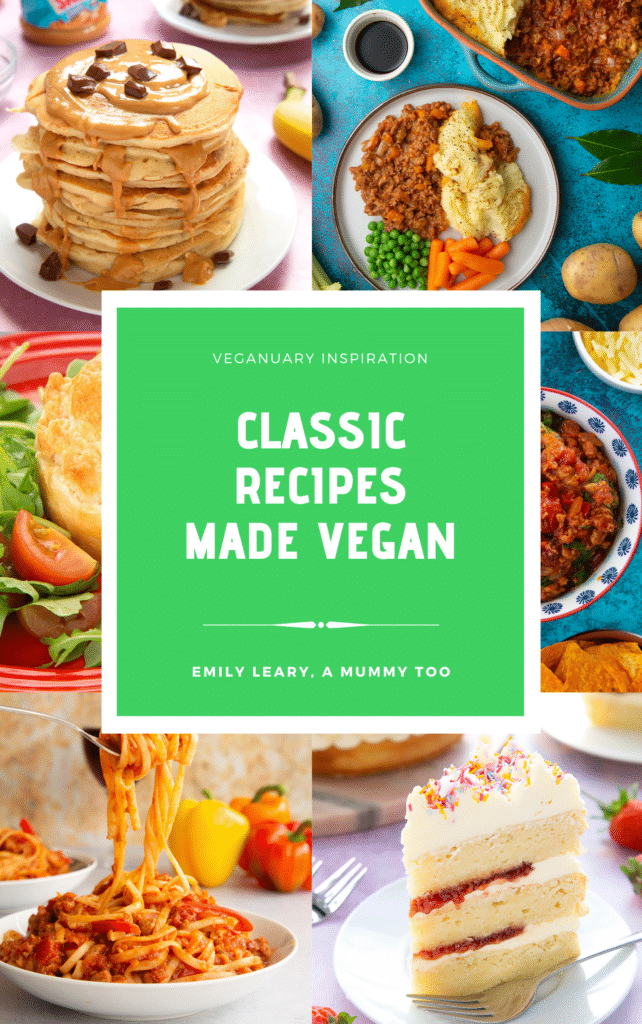 6 FUN recipes to make with kids - a FREE family baking eBook!
Have a free copy of my family baking eBook! With 6 easy recipes and bonus activities to get kids into the kitchen - and keep them busy for hours!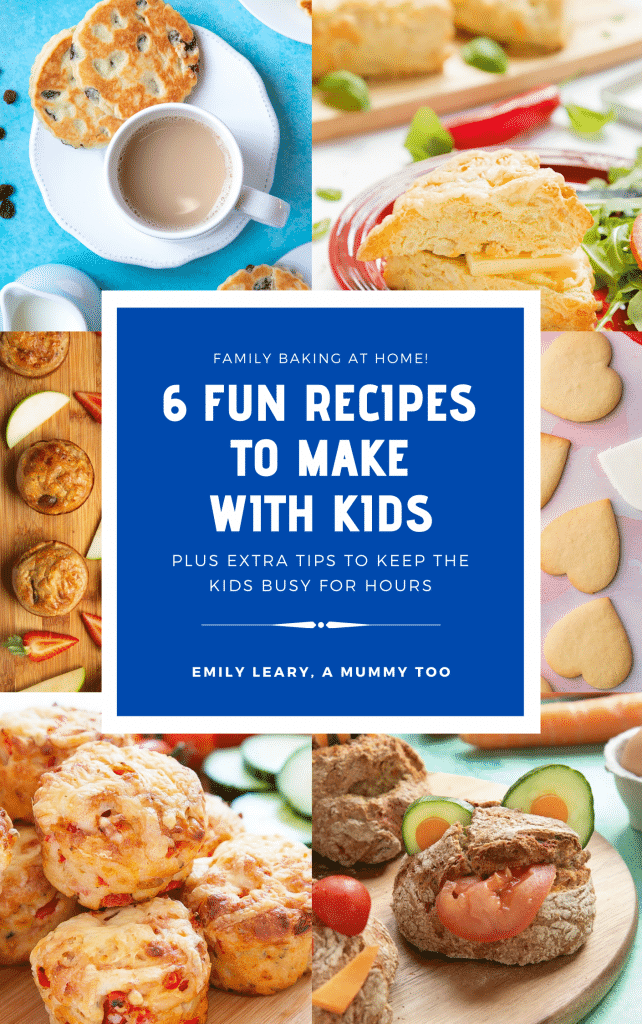 More vegan recipes to try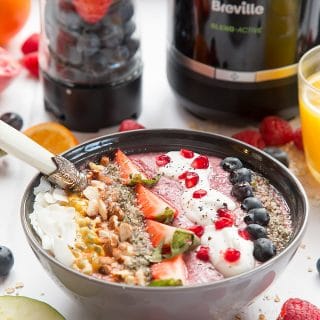 Vegan Soda Bread
Want to make bread but don't have yeast and need it to be dairy-free? No problem! Try making this vegan soda bread using plant milk, bicarbonate of soda, lemon juice and flour!
Get the recipe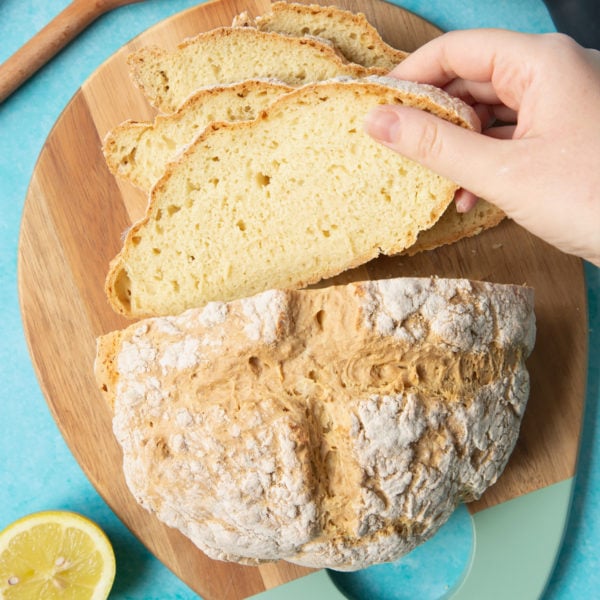 Simple, Naturally Vegan Gazpacho
Vegan gazpacho soup is made with fresh vine tomatoes, which give a fresh, light taste as they are not cooked. Peppers and cucumber also contribute to the fresh, cool taste. Meanwhile, stale white bread and a good glug of olive oil helps add body to the finished soup. Finally, garlic, spring onions and a dash of sriracha add a kick of flavour. Overall, the chilled soup has bold, fresh flavours.

Get the recipe