These lovely eggs may look like their meaty cousin, the scotch egg but no, the surrounding meat is in fact a spicy blend of beans and chickpeas.
Following on from his successful show on Food Network (Sky 262, Freeview 48 and freesat 403), TV chef Andy Bates is back with his first cookbook, Modern Twists on Classic Dishes which is out 31st October and packed full of his own take on simple, hearty British recipes.
We gave his veggie scotch eggs a go.
They really are lovely, so I hope you give it a go.

And if you're suitably impressed with Andy's recipe skills, I'd also recommend checking out his new series, American Street Feasts which is currently airing weekdays at 12.30pm and 6.30pm on Food Network.
This recipe makes four.
Print Recipe
Vegetarian scotch eggs (with help from Andy Bates)
These lovely eggs may look like their meaty cousin, the scotch egg but no, they're vegetarian scotch eggs, made from a spicy blend of beans and chickpeas.
Ingredients
4

large free range eggs

400

g

can chickpeas

400

g

can red kidney beans

400

g

can white cannellini beans

1

tbsp

fresh coriander

we left this out

1

tsp

fresh

finely chopped ginger

1

tsp

fresh

finely chopped chilli

Salt and freshly ground black pepper

125

g

plain flour

seasoned with salt and freshly ground black pepper

2

free range eggs

beaten

1

tbsp

milk

400

g

white breadcrumbs

Vegetable oil

for deep frying
Instructions
Place the eggs, still in their shells, in a pan of boiling water, simmer for 6 minutes. Drain and cool the eggs under cold running water, then peel

For the filling, drain the canned beans and chickpeas, and rinse thoroughly in cold water. Mash them together, creating a coarse mix. Add the coriander, ginger, chilli and seasoning and mix

Divide into four 100g portions and flatten each out on a piece of clingfilm, into ovals about 12.5cm long and 7.5cm at its widest point.

Place each egg onto bean mix oval, then pick the cling film square up by its corners, and use it to wrap the mix around each egg. Make sure the coating is smooth and completely covers the egg.

Prepare a crumbing station by adding flour to a wide bowl. In another bowl, combine the beaten eggs with milk. Put the breadcrumbs on a large plate.

Roll each one first in the flour, then in the beaten egg, making sure it is completely coated. Then roll in the breadcrumbs to completely cover. Repeat the process excluding flour to double-coat. (we didn't double coat as I like quite a thin coating)

Heat the oil in a deep fryer to 180?C. Carefully place each Scotch egg into the hot oil and deep-fry for 7-8 minutes until golden and crisp

Carefully remove from the oil with a slotted spoon and drain on kitchen paper

Allow to rest for 5 minutes before serving
* Note: nutritional information is estimated, based on publicly available data. Nutrient values may vary from those published. Information on this website should not be taken as medical advice. Cuisines identify the primary region of inspiration for a dish.
Tried this recipe?
Snap a pic and tag @amummytoo on Instagram or tag @EmilyLearyCooks on Twitter. I can't wait to see your posts!
We were sent a copy of Modern Twists on Classic Dishes for review. Recipe reproduced with permission.
More snack recipes to try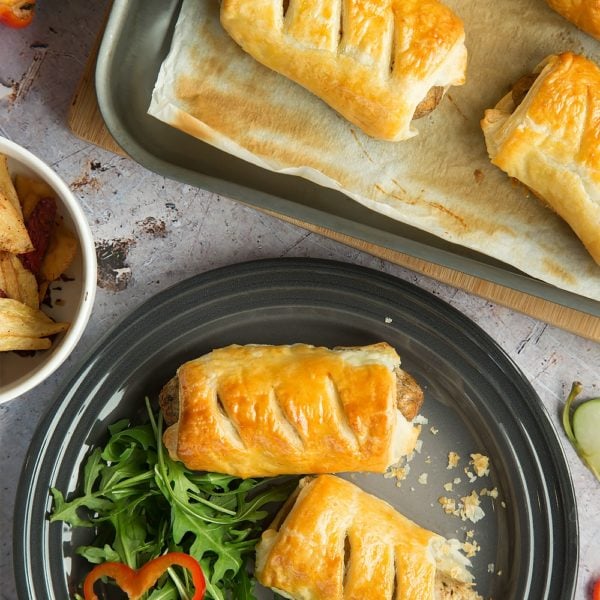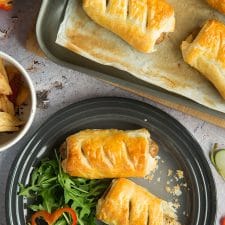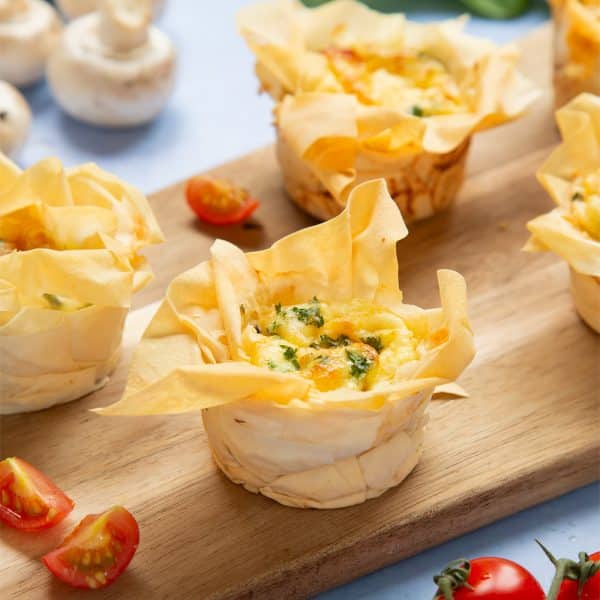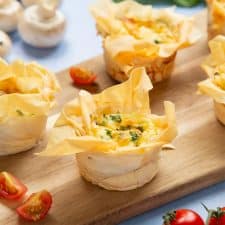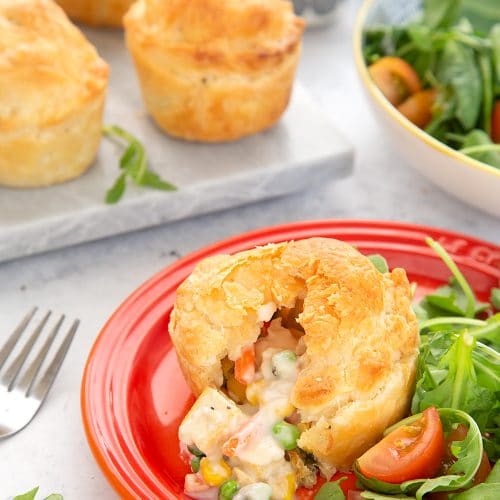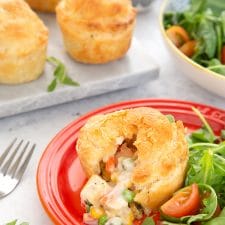 Mini vegetable quiche
This mini vegetable quiche recipe is great fun. You can use any veg you like, the kids can take charge making them, and they're perfect to enjoy as part of a packed lunch.
Get the recipe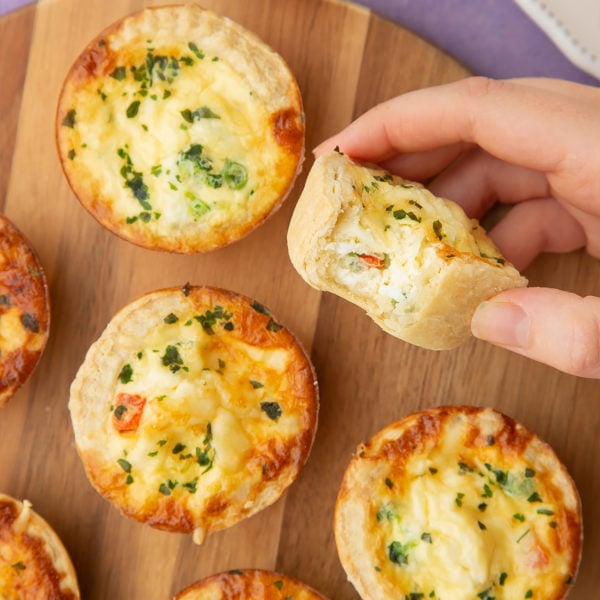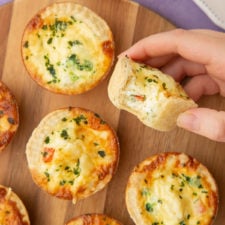 Get Your Kids to Eat Anything
My debut cookbook, Get Your Kids To Eat Anything is available now from all good bookshops!
It's so much more than a cookbook, it's a 5-Phase programme designed to take you through a meaningful, simple and sustainable journey to end fussy eating.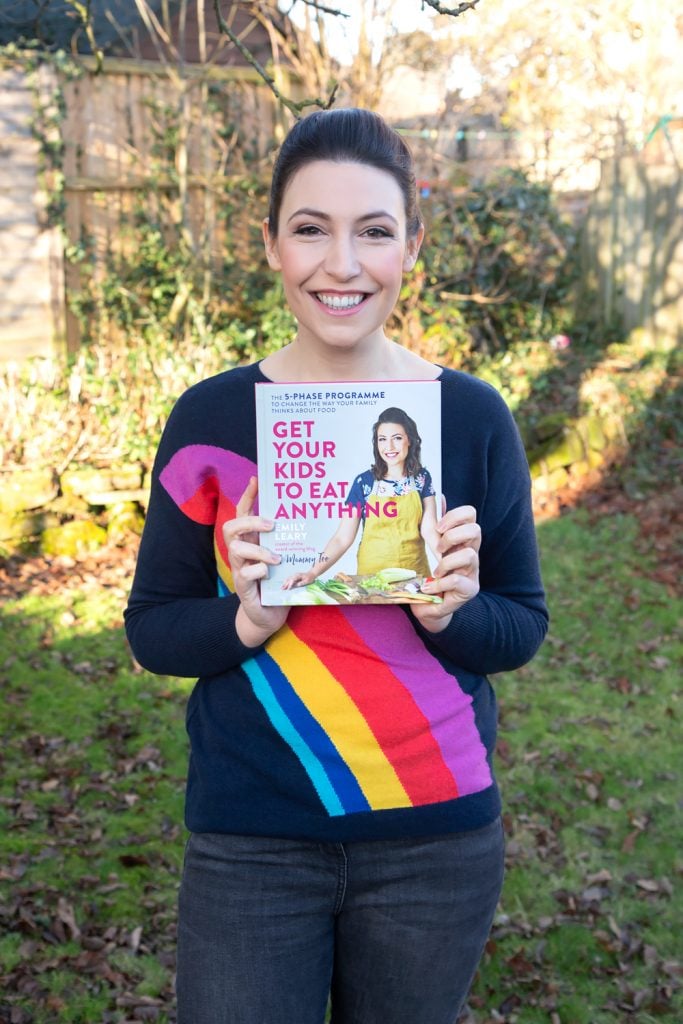 Since its release in March 2019, Get Your Kids To Eat Anything has been changing mealtimes in households across the country and has become an Amazon #1 best-seller.