Tofu is a delicious source of protein that can be cooked in a huge range of delicious flavours and textures. To get you started, I've gathered 32 of my favourite tofu recipes for beginners.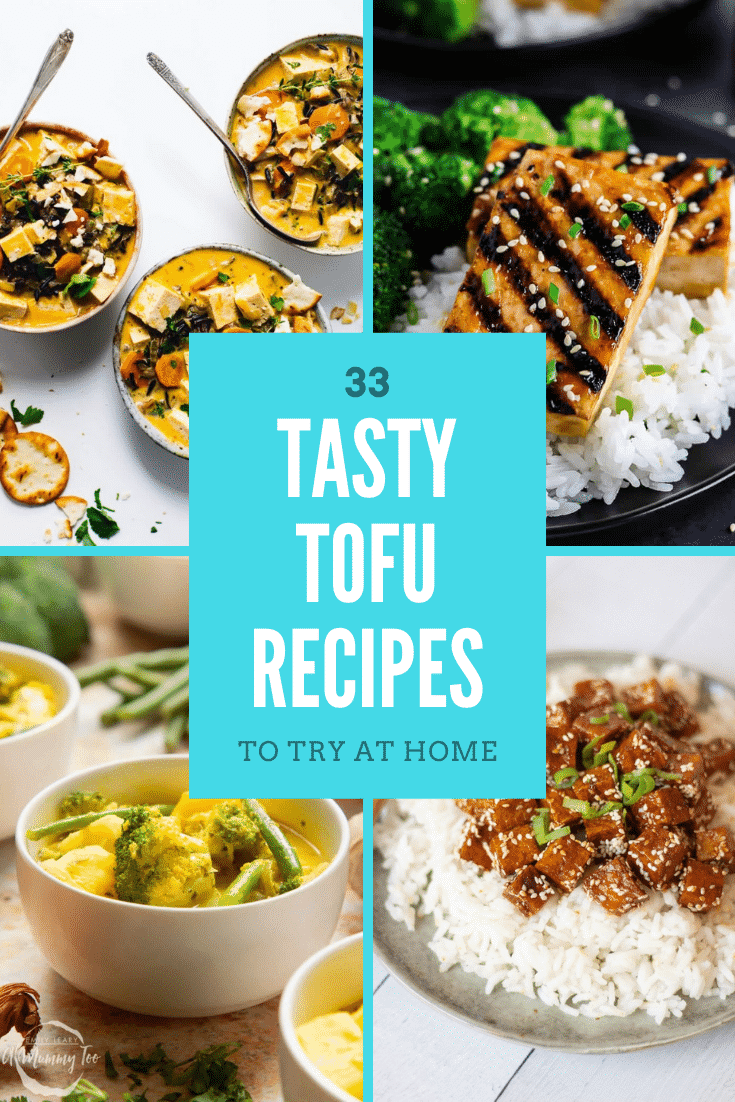 Tofu, also known as bean curd, is made from dried soy beans that have soaked, mashed and boiled to produce soya milk. A coagulating agent is then added to the milk to separate the liquid from the curds. The resulting curds are then pressed into solid, pale blocks, known as tofu.
The more it is pressed, the firmer it becomes, and that's why you can buy tofu in a range of formats, from smooth to extra firm.
Suitable for vegetarians and vegans, tofu is a popular ingredient in recipes from around the world. Here's how to use it in a variety of delicious dishes.
Vegan feta cheese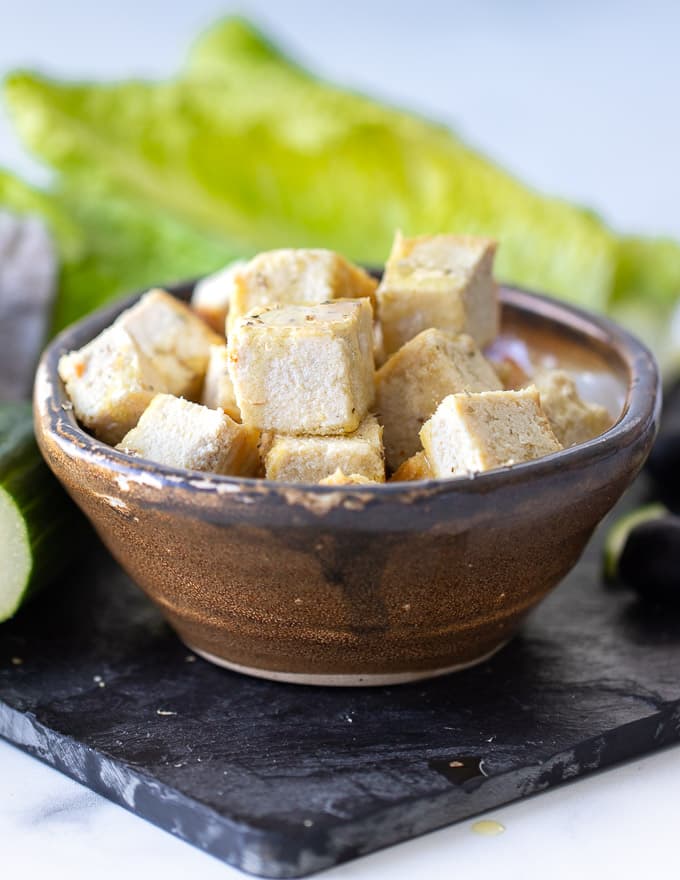 If you're ever been put off making vegan cheese thinking it just sounds too complicated, this recipe is perfect for you. This delicious vegan feta cheese is made from tofu flavoured with lemon juice, cider vinegar, onion, garlic, dill and nutritional yeast, blended and baked. It's perfect for crumbling over salads or melting in a bowl of hot pasta.
Get the recipe from A Virtual Vegan
Thai basil tofu stir fry (pad krapow)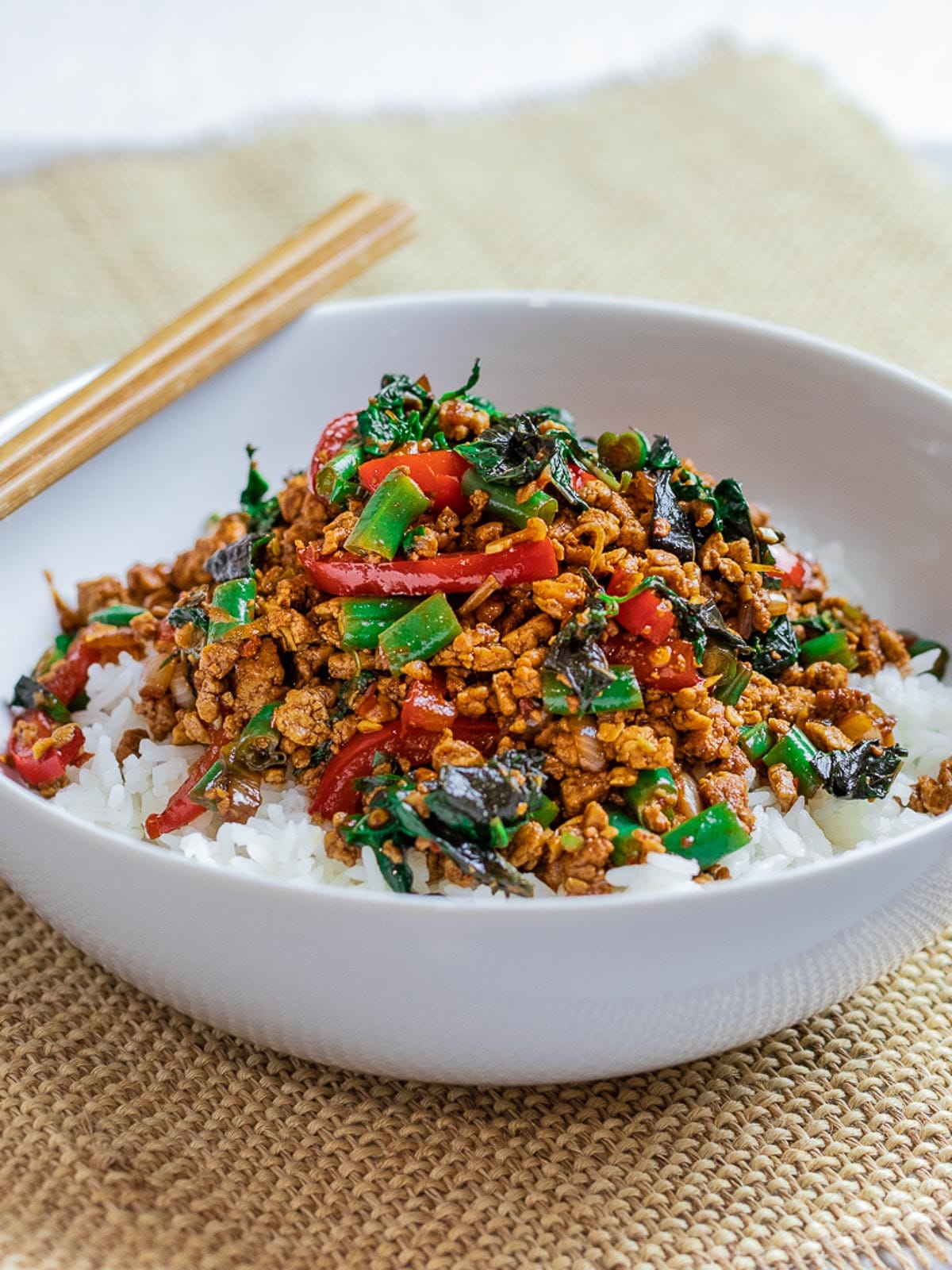 This Thai basil tofu stir fry, also known locally as tofu pad krapow is made from stir-fried ground tofu mixed with garlic, ginger and a host of veggies all blended together in a spicy savoury sauce.
Get the recipe from Drive Me Hungry
Tofu Fingers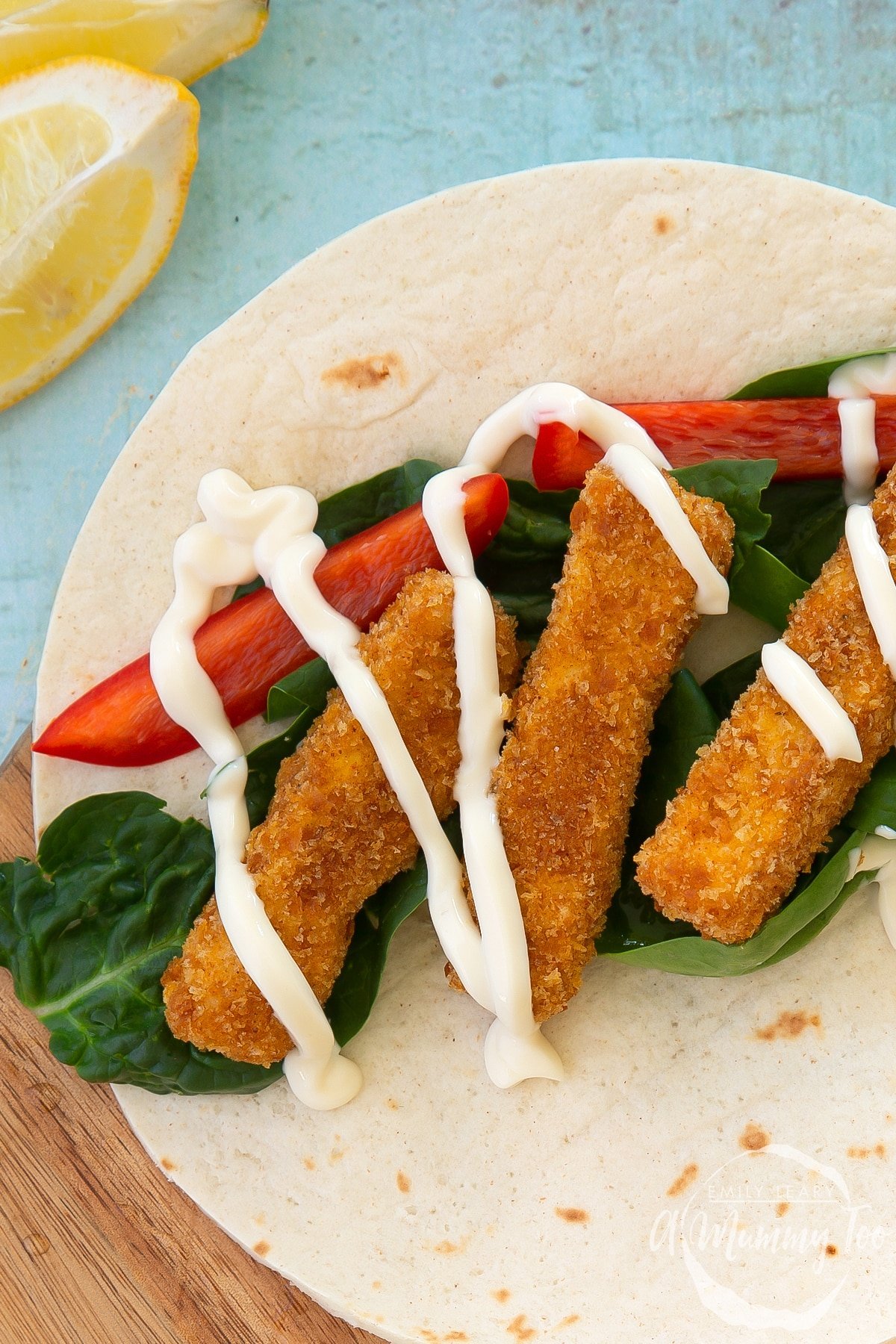 These tofu fingers are the perfect alternative to fish sticks or other meaty options. They have a spicy, crisp crumb and a creamy interior. Perfect served with potatoes and veggies, or in a wrap for lunch with plenty of salad.
Get the recipe from A Mummy Too
Crispy baked tofu nuggets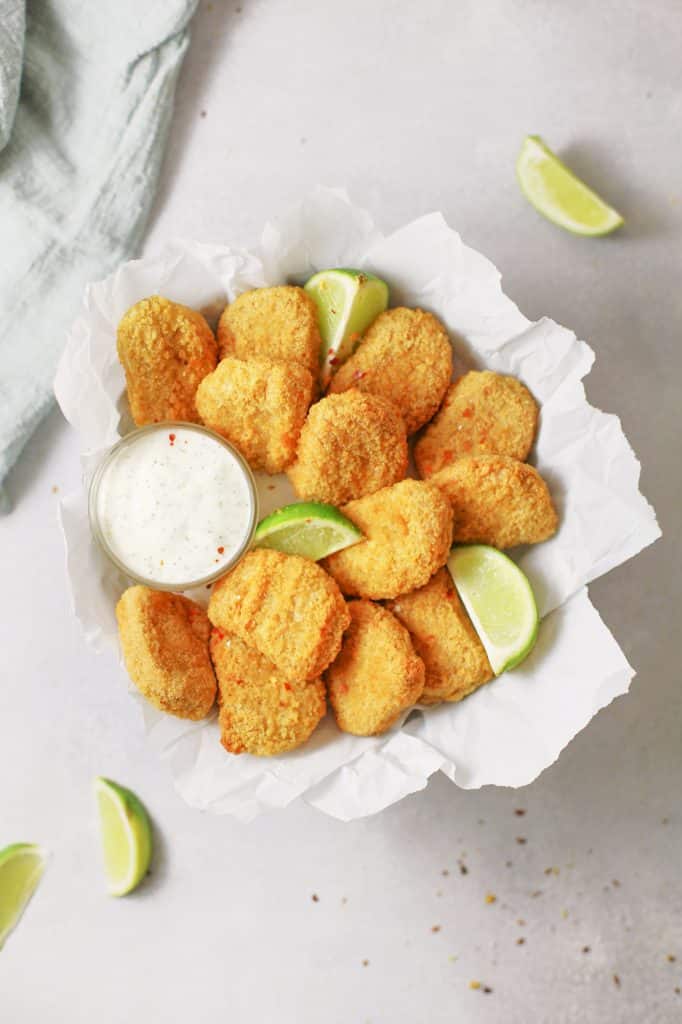 These baked tofu nuggets are the perfect vegan alternative to chicken nuggets. They are super healthy and take just 20 minutes to prepare and 30 minutes in the oven.
Get the recipe from Wow It's Veggie
Garlic teriyaki tofu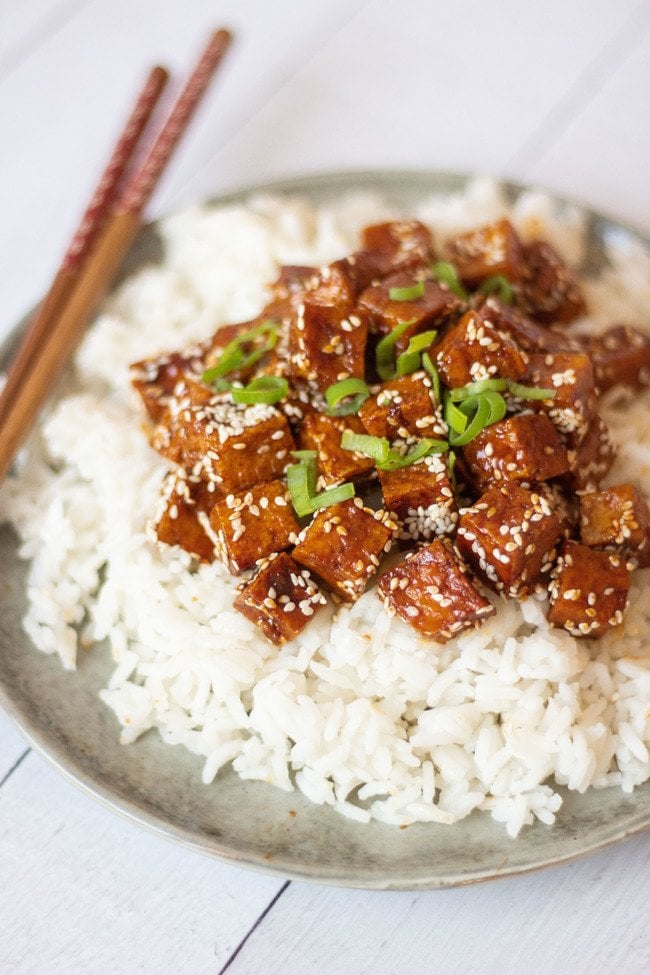 This garlic teriyaki tofu is the perfect introduction to tofu recipes. It's high in protein and super flavourful, yet you'll only need six ingredients: tofu, soy sauce, teriyaki sauce, garlic, oil and sesame seeds!
Get the recipe from The Green Loot
Rustic tofu wild rice soup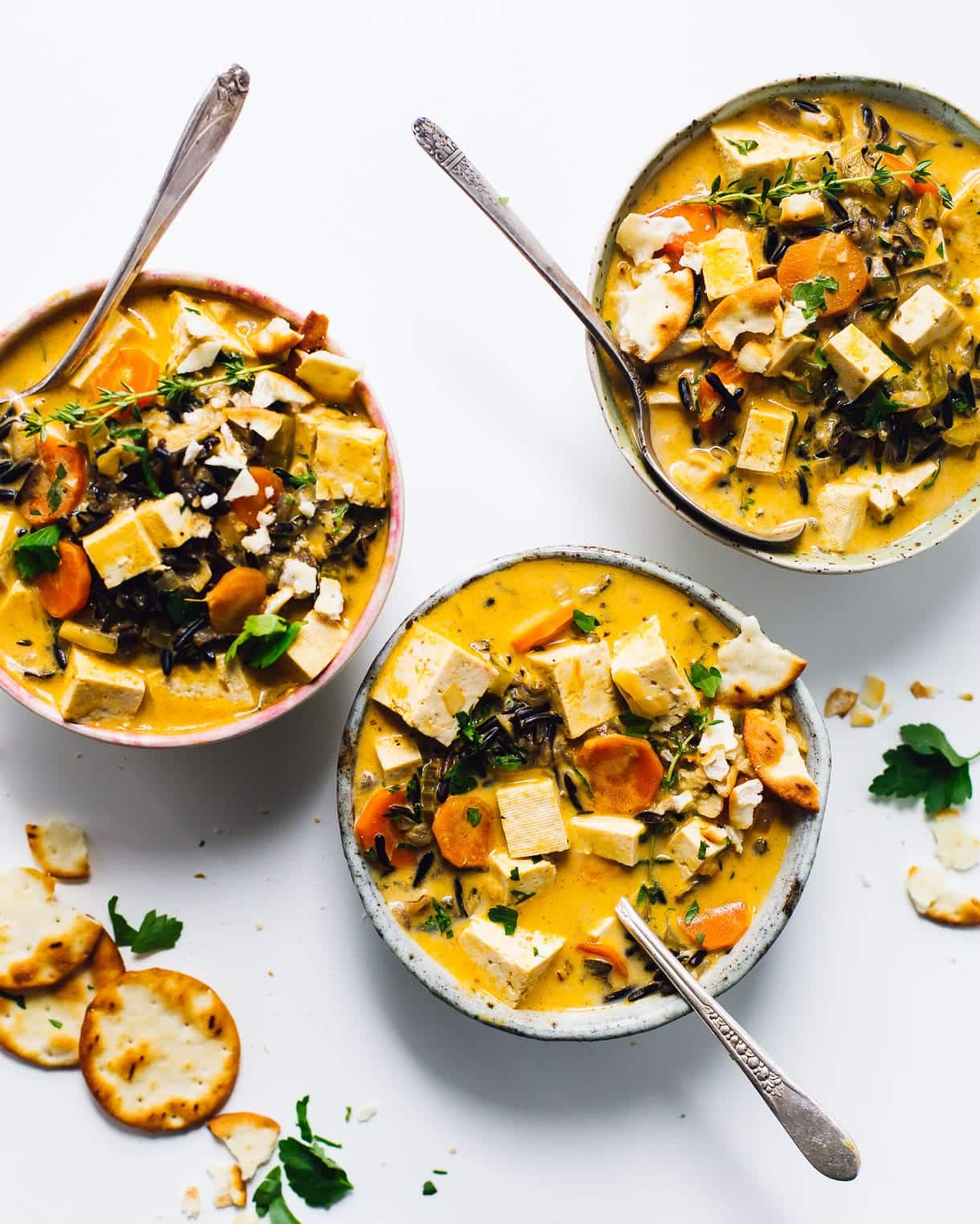 This creamy, tofu wild rice soup is packed with lots of colour, and hearty vegetables like onion, celery, carrots, and a few mushrooms. It's absolutely perfect for winter evenings.
Get the recipe from Heartbeet Kitchen
Vegan tofu bacon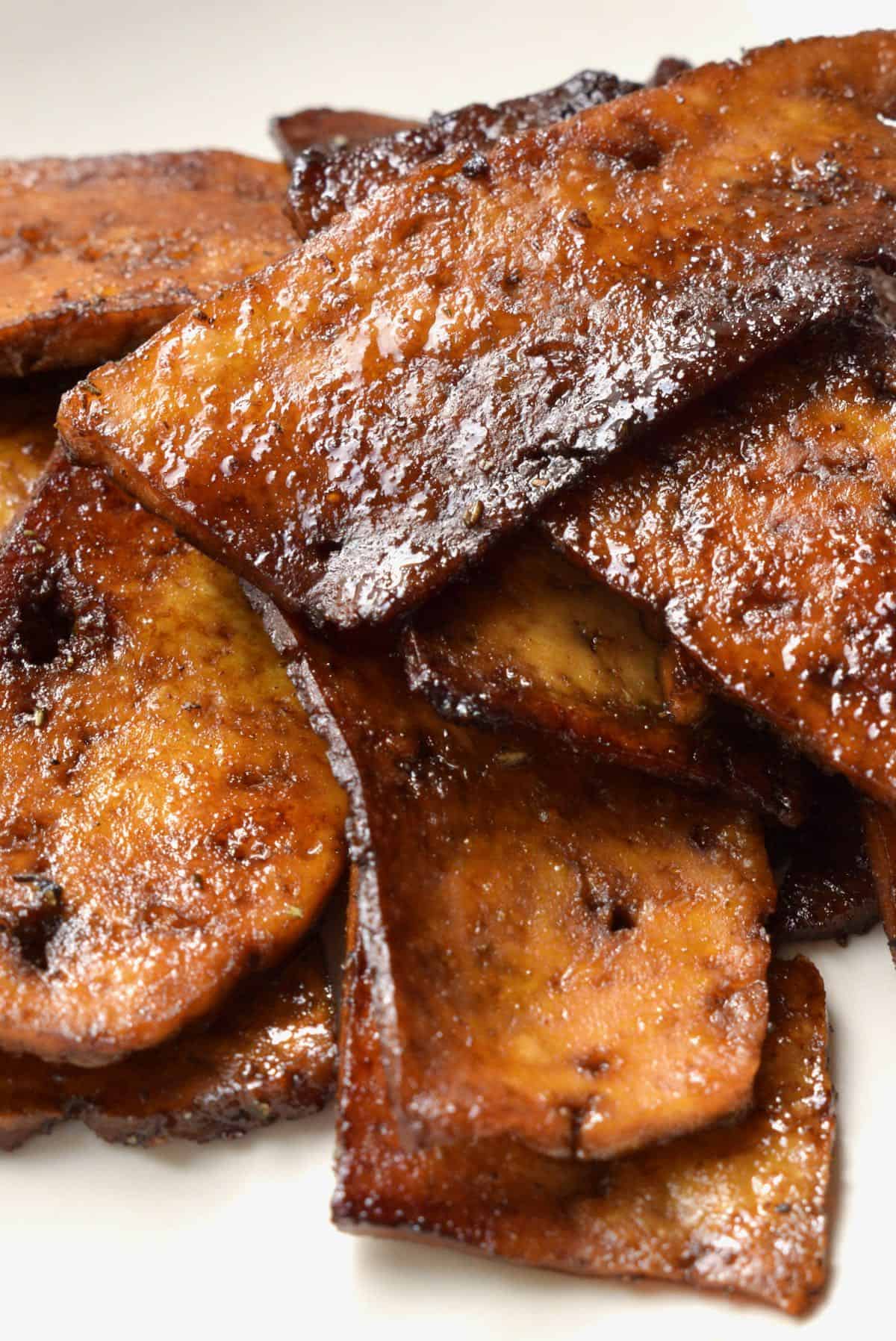 Store bought bacon substitutes are aplenty these days, but nothing tastes quite as good as freshly homemade tofu bacon. The recipe takes just 30 minutes, including 15 minutes of marinating in liquid smoke, maple syrup, rosemary and black pepper.
Get the recipe from Vegan On Board
Chili garlic tofu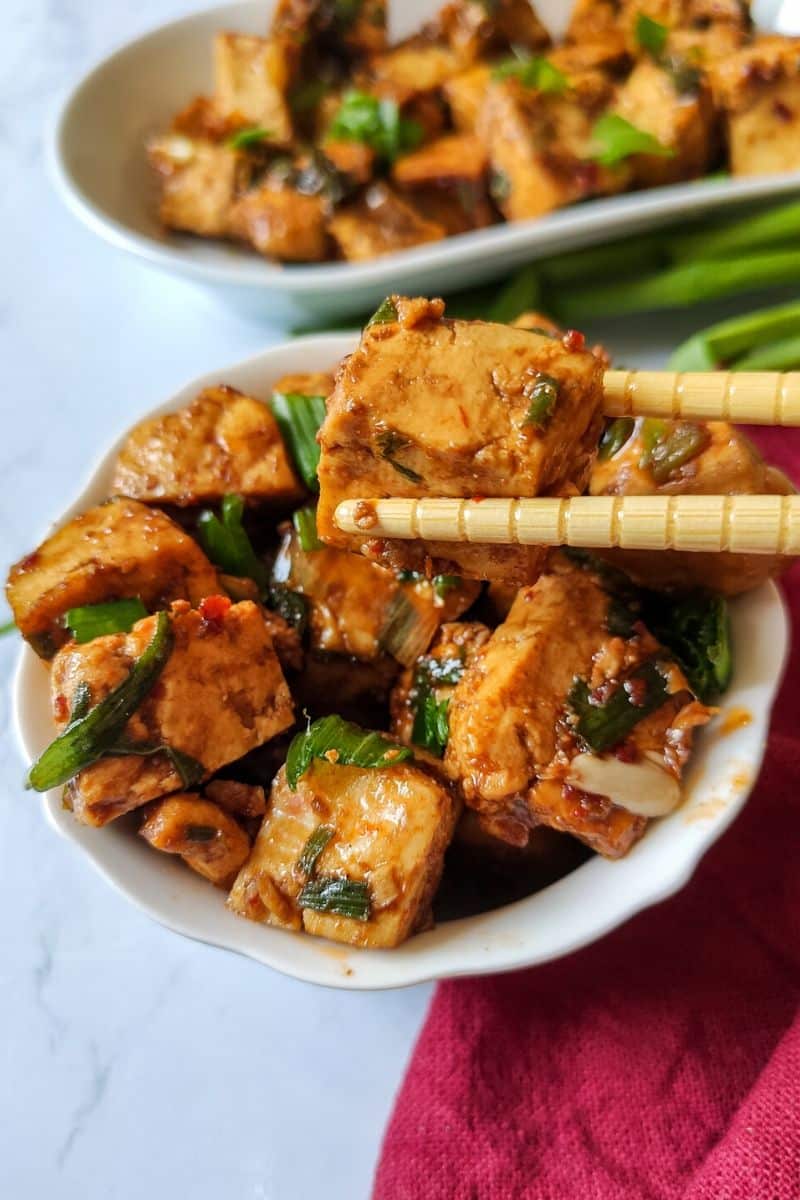 Chili garlic tofu is a simple dish that can be ready in 20 minutes. You'll toss the tofu in spices before baking and then stir frying in a simple sauce made rich with chilli oil and soy sauce.
Get the recipe from Green Bowl 2 Soul
Vegetarian yellow curry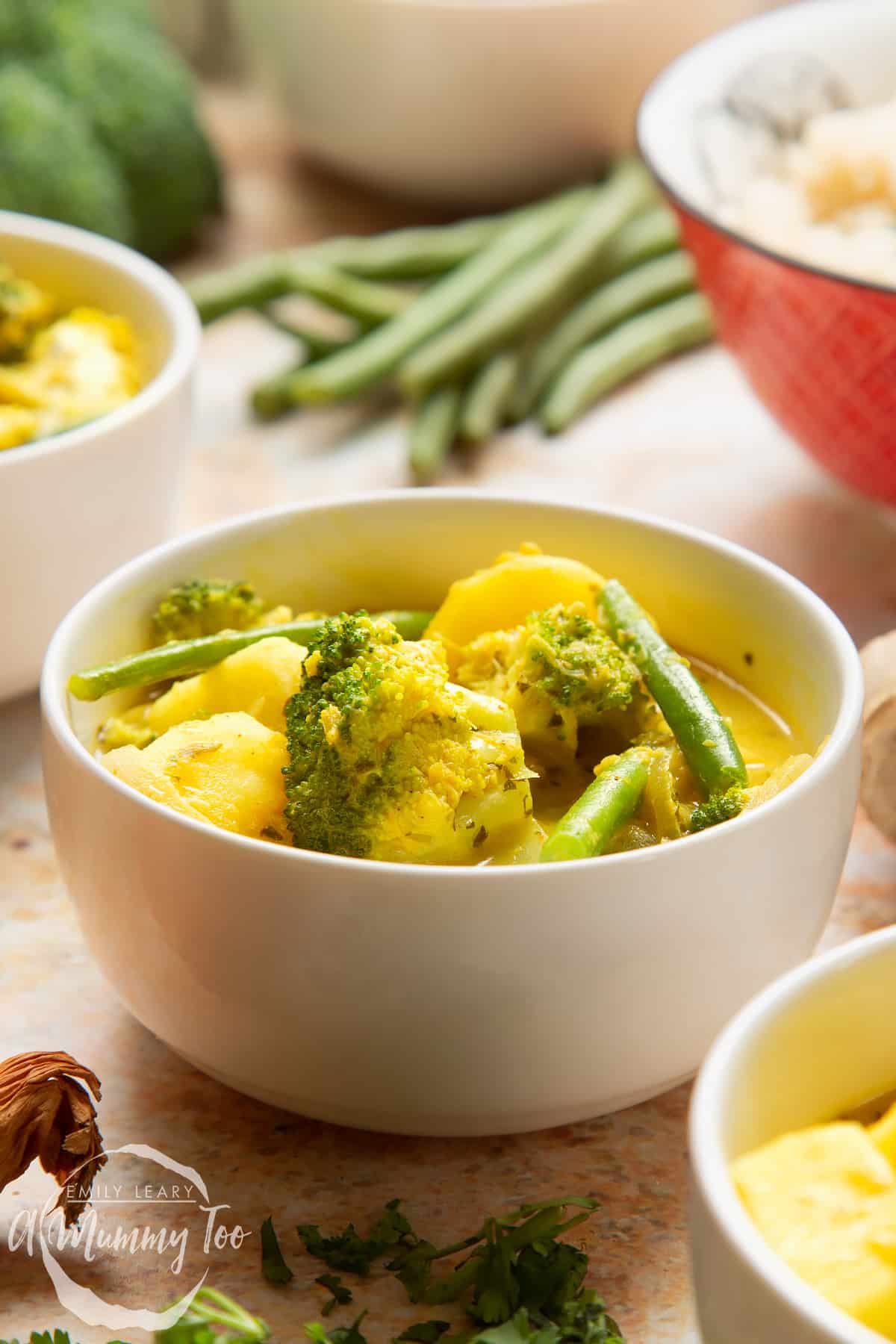 This creamy, mild vegetarian yellow curry is packed with vegetables and can be made from scratch in about 30 minutes. Using onions, garlic and spices, you'll make your own vegetarian yellow curry paste in your food processor before frying with onion, combining with coconut milk and simmering with broccoli, potato and green beans.
Get the recipe from A Mummy Too
Tofu crystal dumplings (Chinese vegan har gow)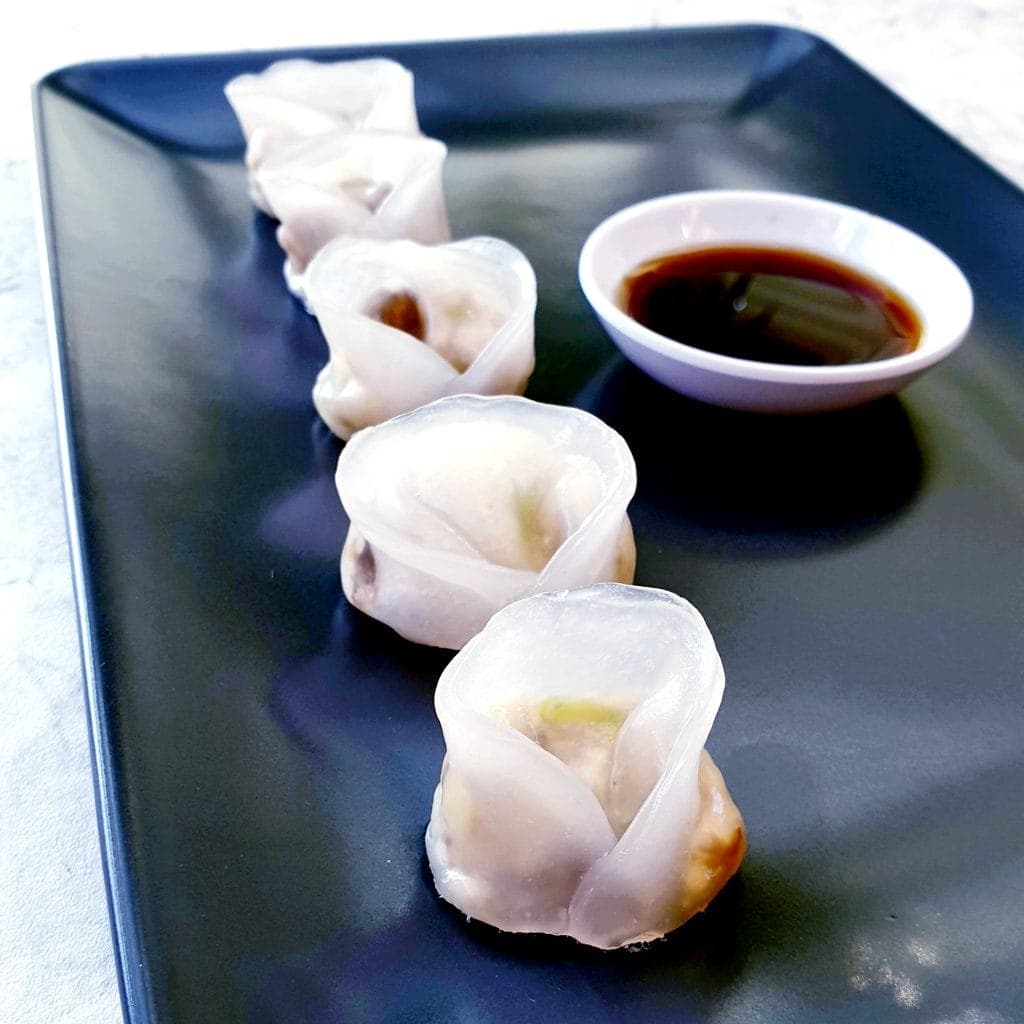 These tofu crystal dumplings are a vegan version of the classic steamed Har Gow dumplings. They're folded slightly differently to mark them apart but the highly flavoured tofu filling is just as delicious as the original prawn!
Get the recipe from Green Bowl 2 Soul
Vegan nut-free cheddar cheese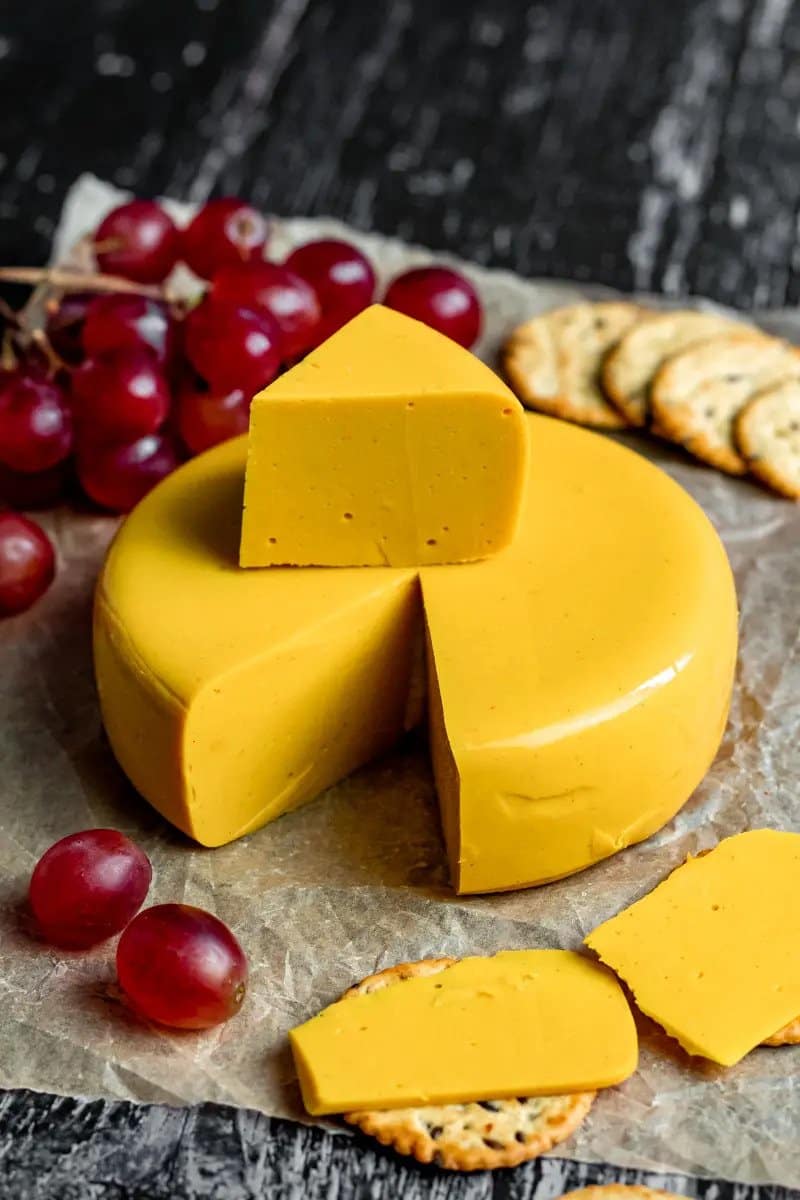 Another vegan "cheese" made from tofu, this vegan, nut-free cheddar does everything your regular dairy cheese does – it melts, shreds, and slices. With just 10 minutes of prep time and a brief time in the refrigerator, you can enjoy a delicious vegan cheddar on pizza, pasta, grilled cheese and more.
Get the recipe from Zardy Plants
Baked BBQ tofu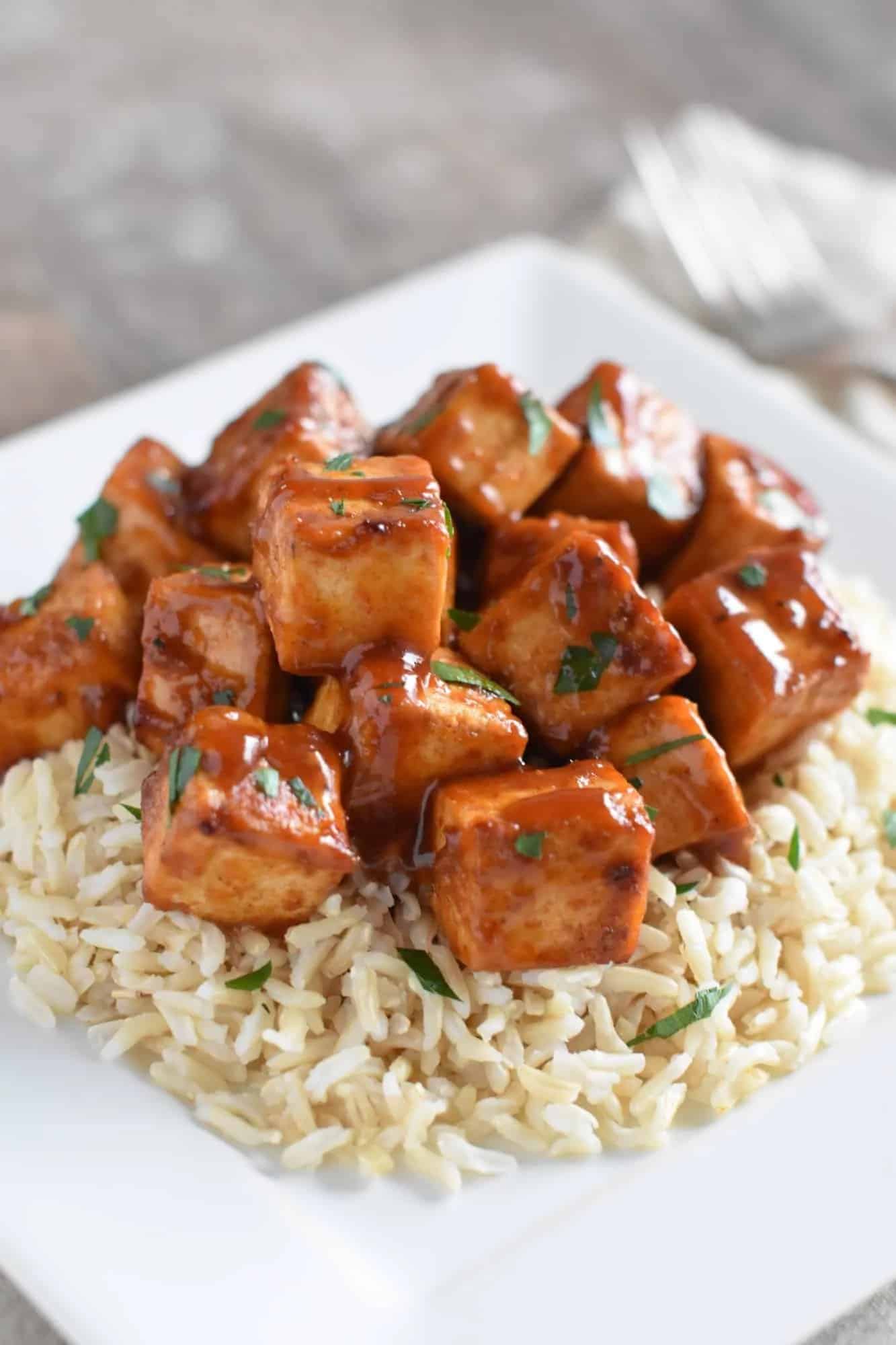 This flavour-packed baked BBQ tofu is flavoured with barbecue sauce, tamari, cider vinegar and spices. It's delicious served hot or cold and freezes really well, making it ideal for meal-prepping,
Get the recipe from Watch Learn Eat
Peanut sauce tofu and broccoli rice bowls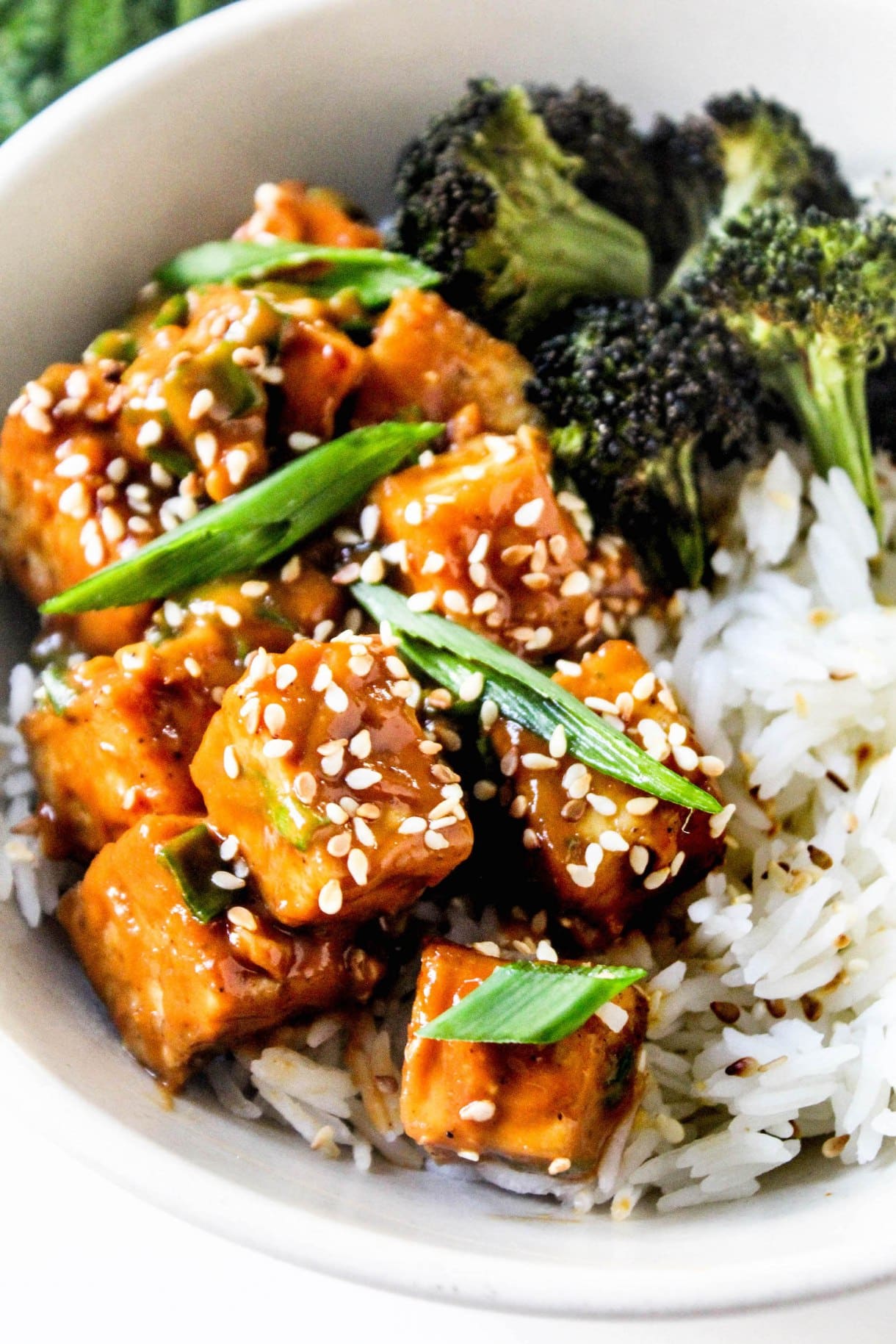 This super healthy and incredibly delicious tofu rice bowl takes just 10 minutes to prepare and 30 minutes in the oven. The sauce is made with a simple blend of sesame oil, peanut butter, sriracha and soy and the results are incredible.
Get the recipe from The Twin Cooking Project
Air fryer tofu wrap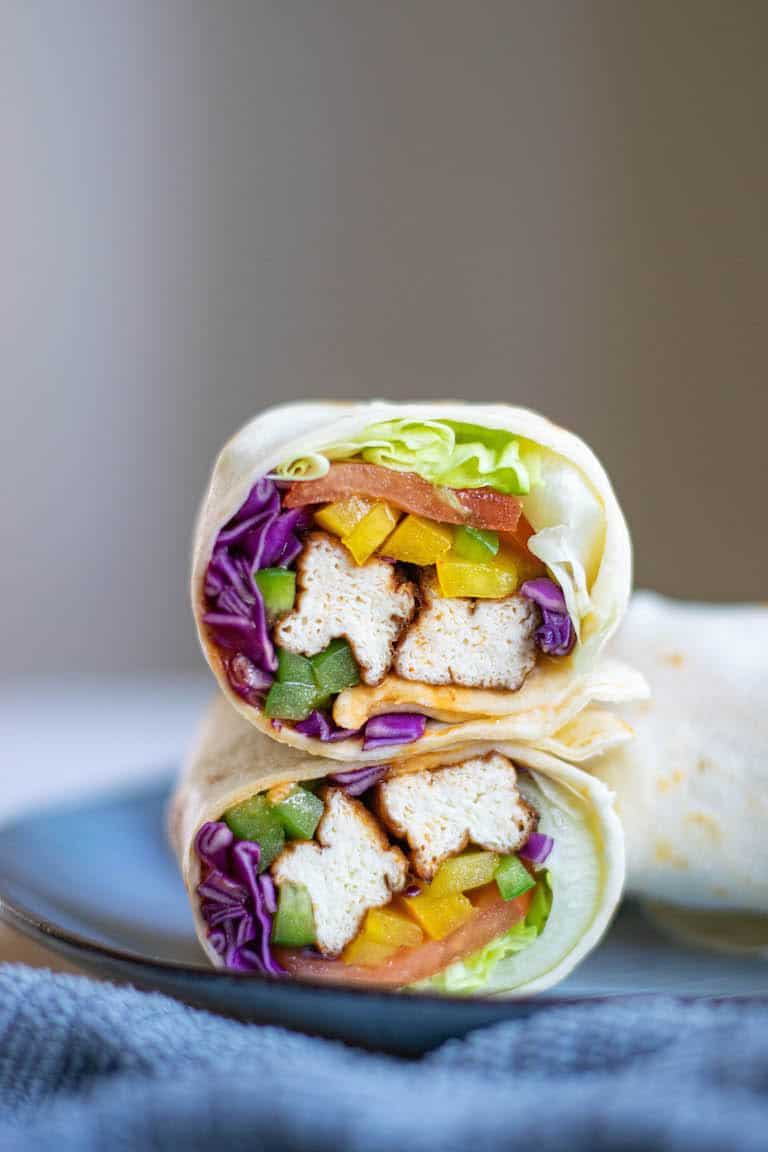 This colourful wrap is filled with crunch veg and air fryer tofu marinaded in rice vinegar and sriracha. It's a delightfully combination of crispy, soft, smooth and light and it's perfect for quick and healthy lunches, midweek dinners, or packing into lunch boxes.
Get the recipe from Recipes From A Pantry
2-Minute vegan yoghurt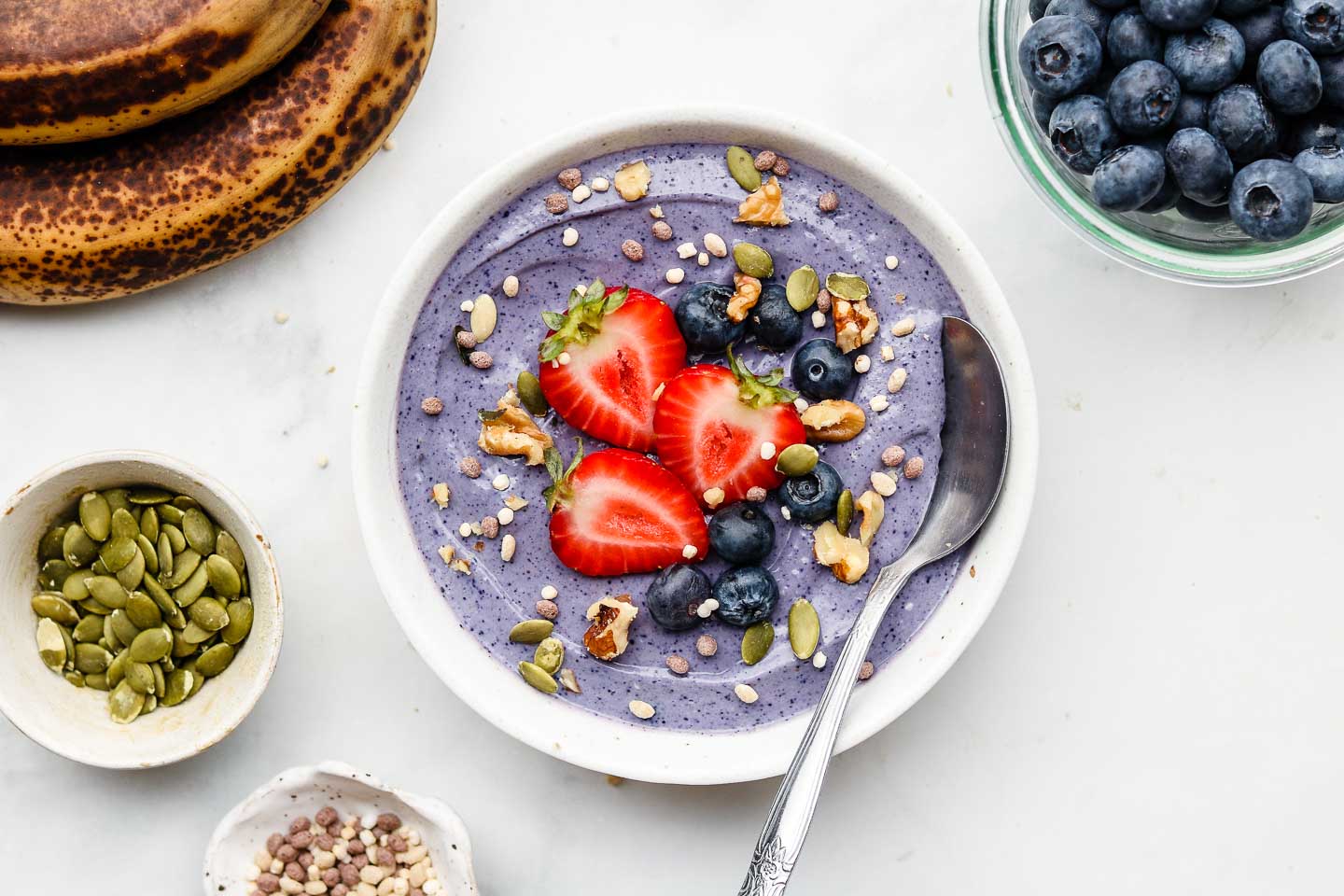 This vegan yoghurt is incredibly easy to make and requires just 4 simple inexpensive ingredients, including nut butter and fruit. It's thick, creamy and tangy just like regular yogurt. This high protein dairy free yogurt makes the perfect healthy breakfast or snack!
Get the recipe from Okonomi Kitchen
Instant Pot Thai peanut curry and rice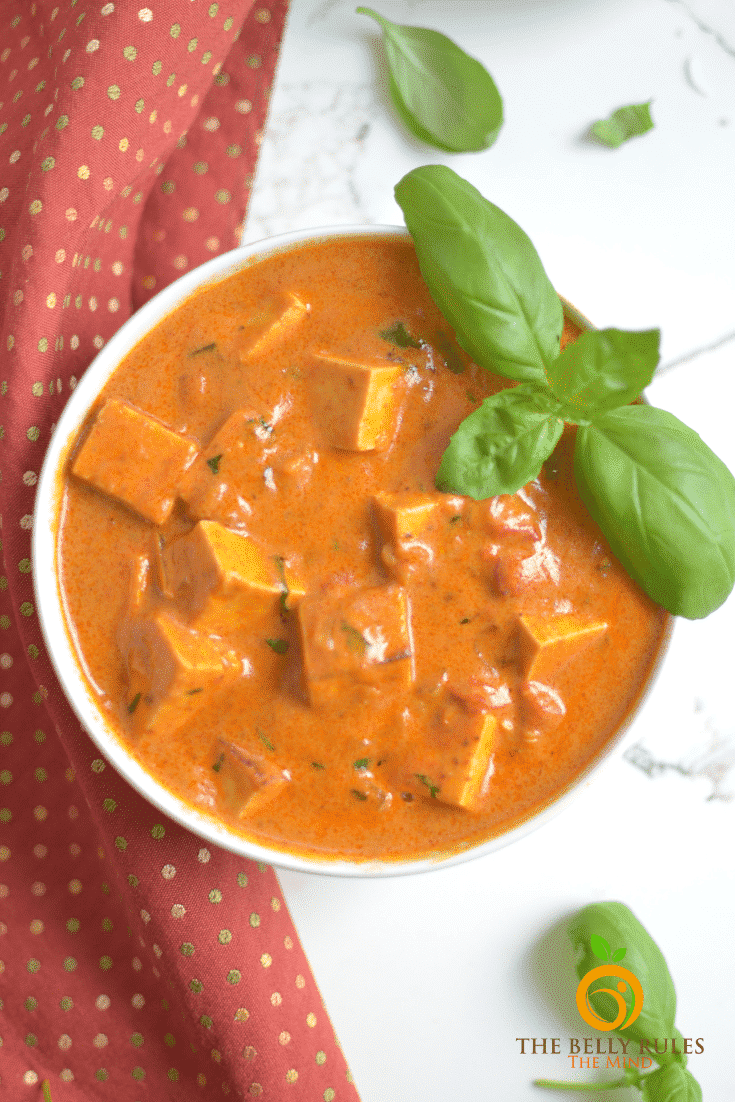 This Instant Pot Thai peanut curry is quick and easy to make. It uses a base of Thai curry paste alongside onions, peppers, ginger and garlic, made creamy with coconut milk and peanut butter. It's utterly delicious and thanks to the pressure cooker, it's ready in 10 minutes.
Get the recipe from The Belly Rules The Mind
Easy tofu curry
This delicious Tofu Curry is a combination of delicious Indian spices, cubes of crispy fried tofu and baked spinach. It can be ready in just 20 minutes and requires just 10 basic ingredients, most of which you've probably already got at home.
Get the recipe from Veggie Desserts
Sesame ginger grilled tofu
This grilled tofu in a sesame ginger glaze is easy to make and utterly delicious. The recipe also contains tips on how to press your tofu to make it firmer, which is a really useful skill to have!
Get the recipe from Vegan Huggs
Orange chipotle tofu skewers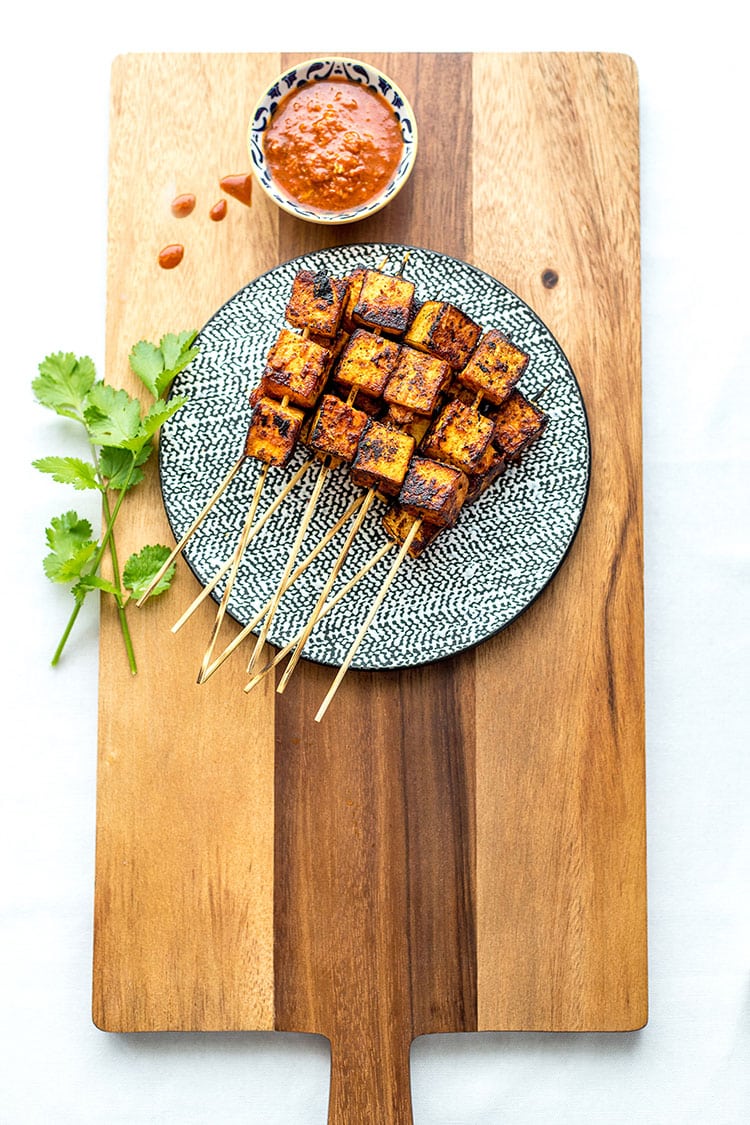 Orange chipotle tofu skewers are a step away from typical soy-based marinades, and the charred, caramelised cubes are just delicious in a soft taco or alongside your favourite salads.
Get the recipe from Quite Good Food
Sofritas tofu lettuce wraps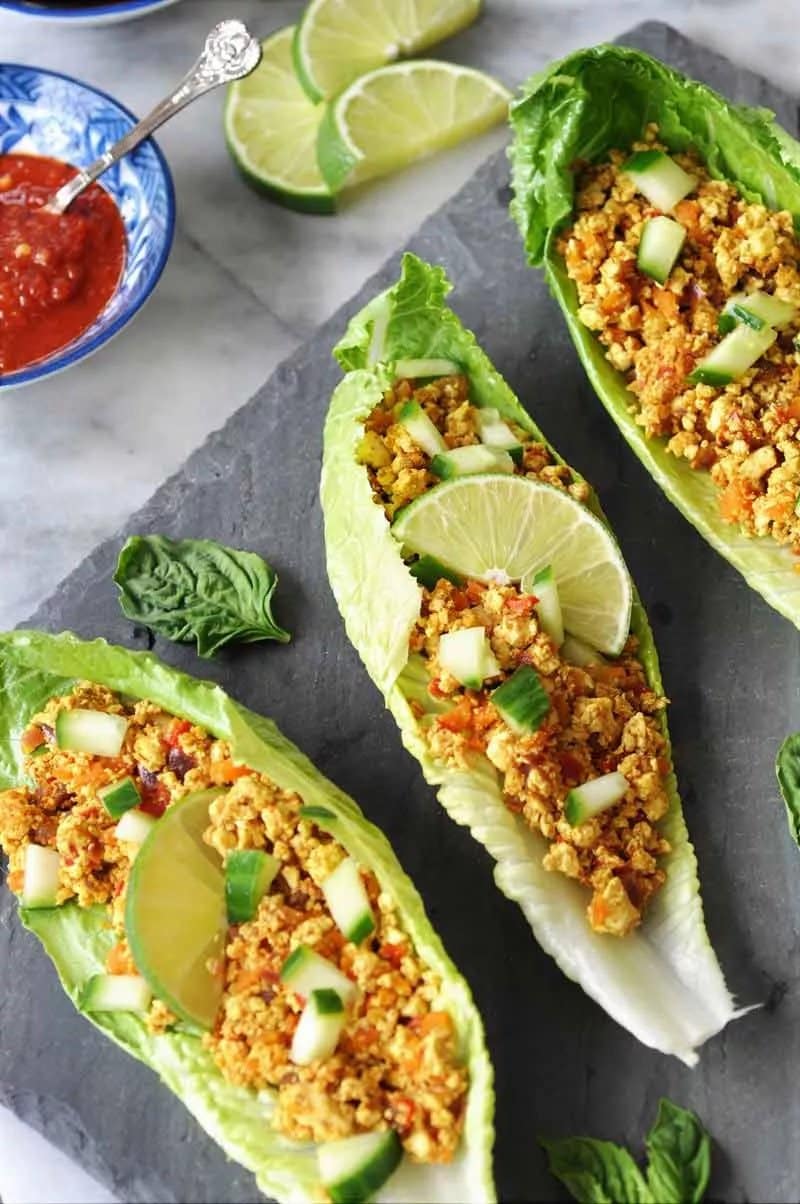 These easy and healthy sofritas lettuce wraps are full of flavour. Firm tofu is mashed and fried with garlic, spices, veggies and teriyaki sauce before being served in crisp, fresh lettuce leaves. Delicious!
Get the recipe from Veganosity
Hot and sour egg drop soup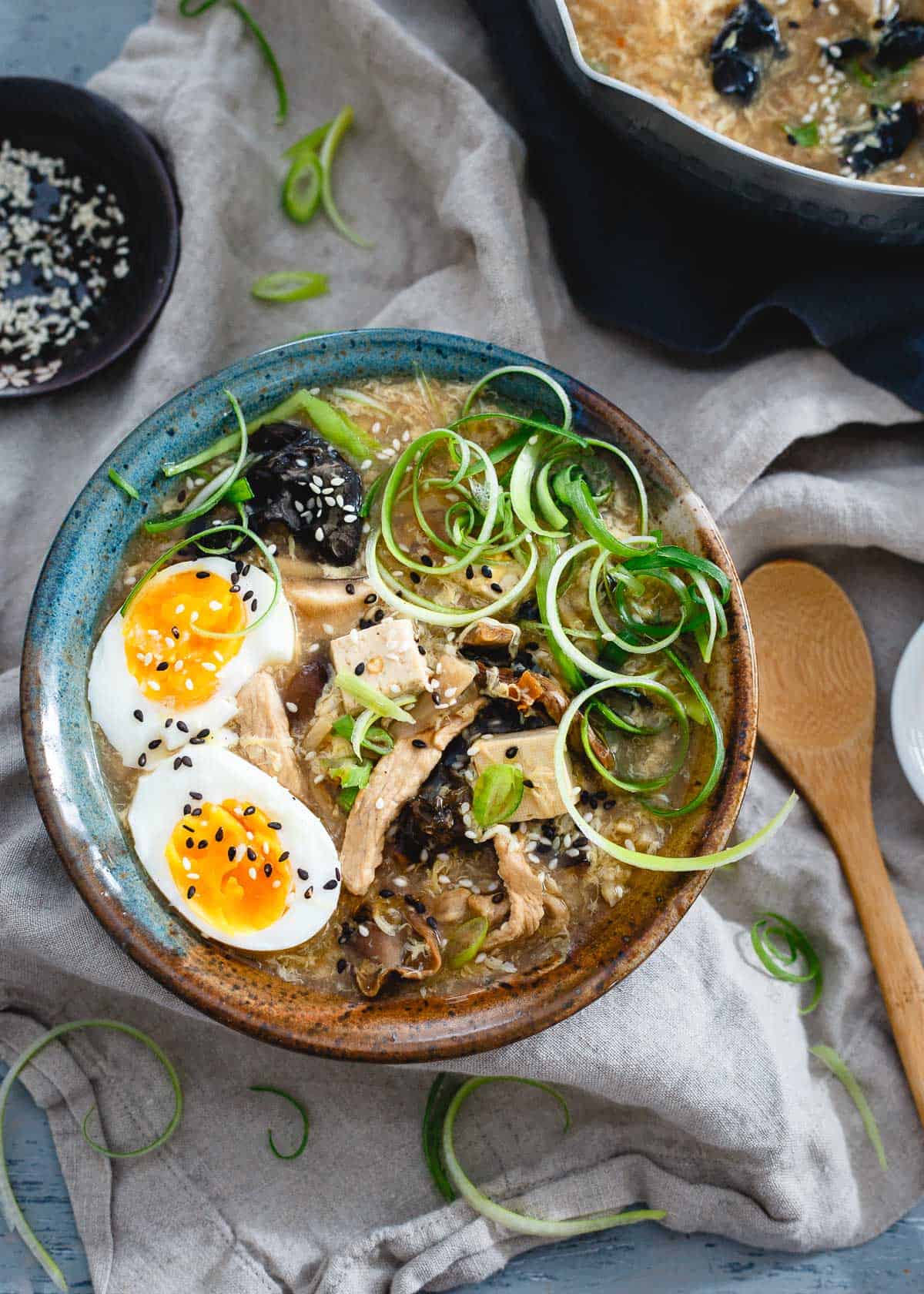 This hot and sour egg drop soup combines two classic Chinese soups into one delicious and hearty bowl. Enjoy pork, mushrooms and tofu in a deliciously spiced chicken broth.
Get the recipe from Running To The Kitchen
Malai kofta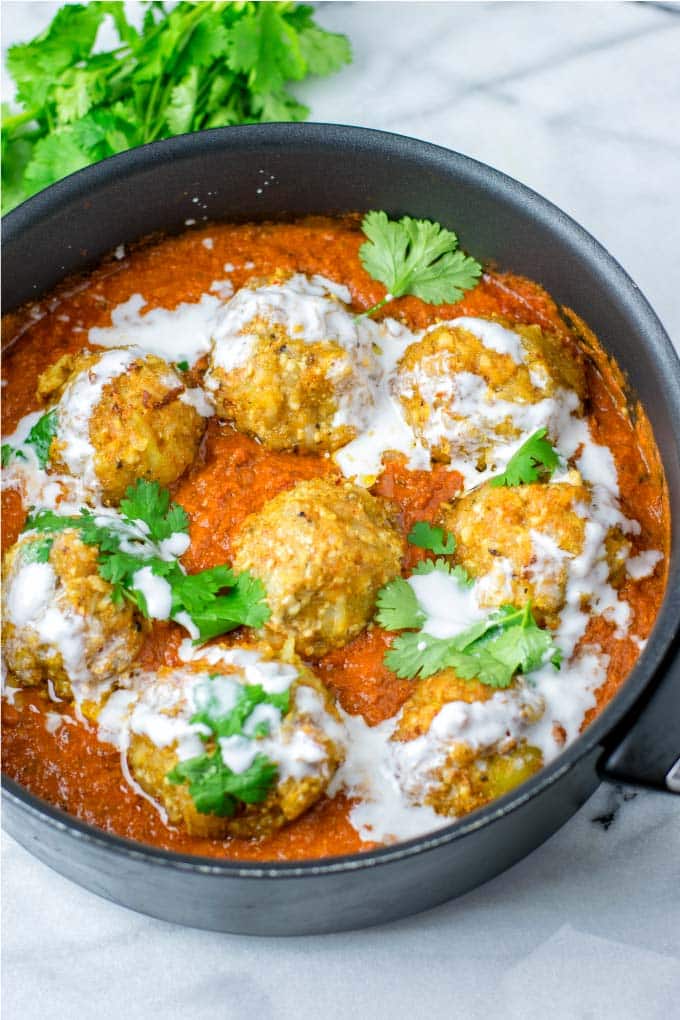 This malai kofta is easy to make and packed with amazing flavour that the whole family will love. The tomato sauce is made creamy with cashew butter, while the kofta are made with tofu, potatoes and plenty of gorgeous spices.
Get the recipe from Contentedness Cooking
Vegan kebab skewers with marinated tofu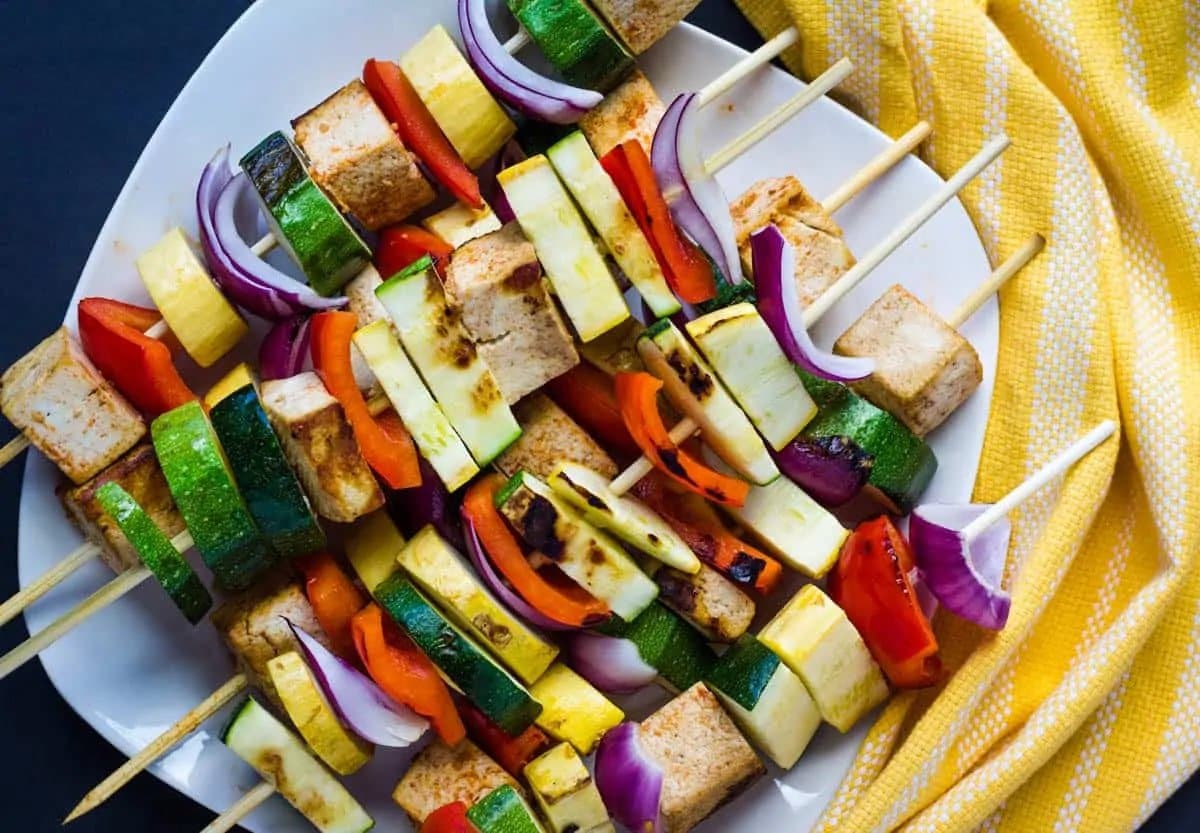 These vegan kebab skewers with marinated tofu and an assortment of vegetables have the perfect char and seasoning. They're easy to make and are perfect for grilling season.
Get the recipe from Keeping The Peas
Healthy vegan egg salad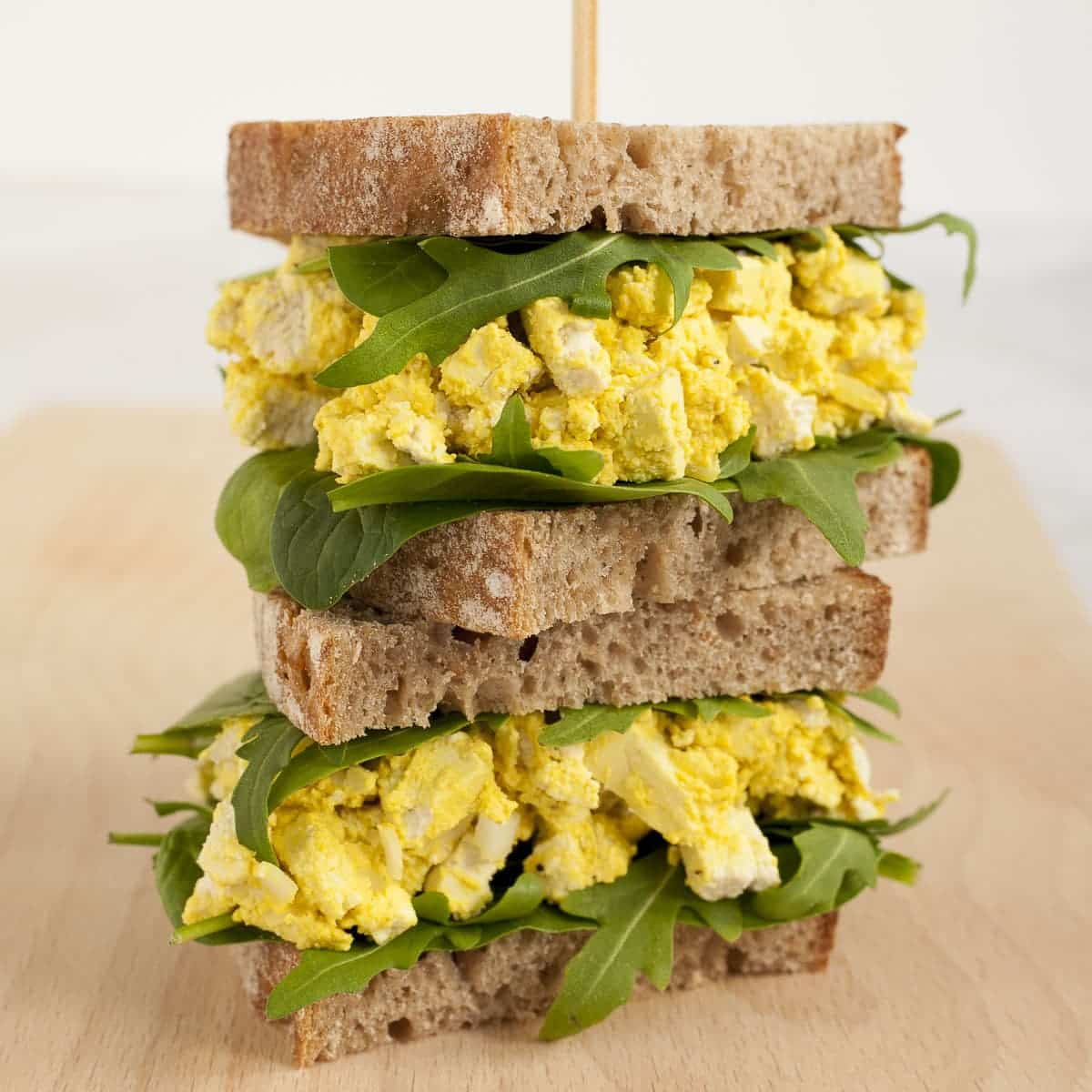 This 15-minute vegan egg salad gives you a creamy, protein-packed and delicious breakfast sandwich. Tofu stands in for the egg, the creamy mayo-style texture is achieved with cashews and nutritional yeast, and lemon and spices boost the flavour.
Get the recipe from My Pure Plants
Baked tofu sandwich with roasted red pepper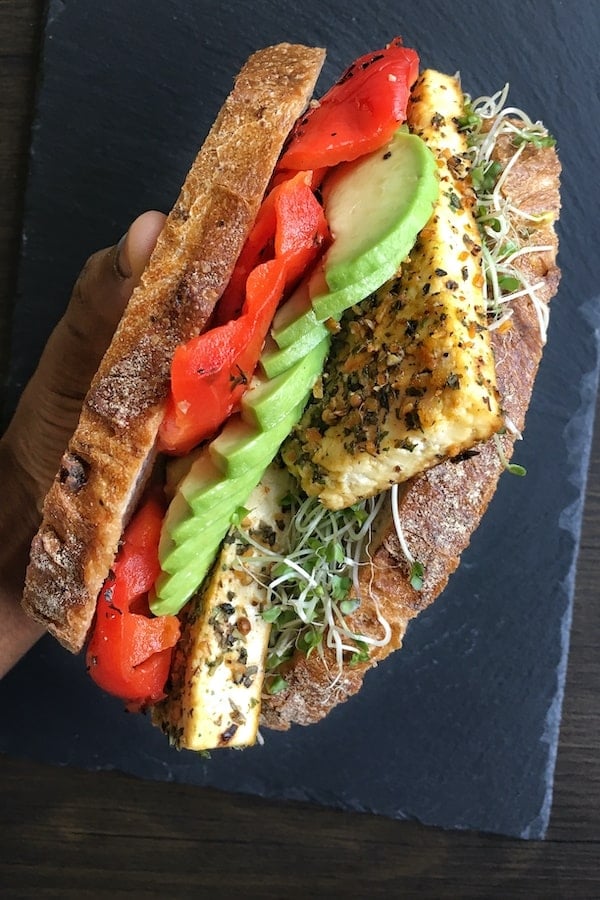 This baked tofu sandwich is an easy vegan recipe packed with garlicky herb flavours, roasted red peppers and creamy avocado. It makes for a perfectly satisfying lunch or dinner.
Get the recipe from From The Comfort Of My Bowl
Garlic, ginger, lime marinated tofu and quinoa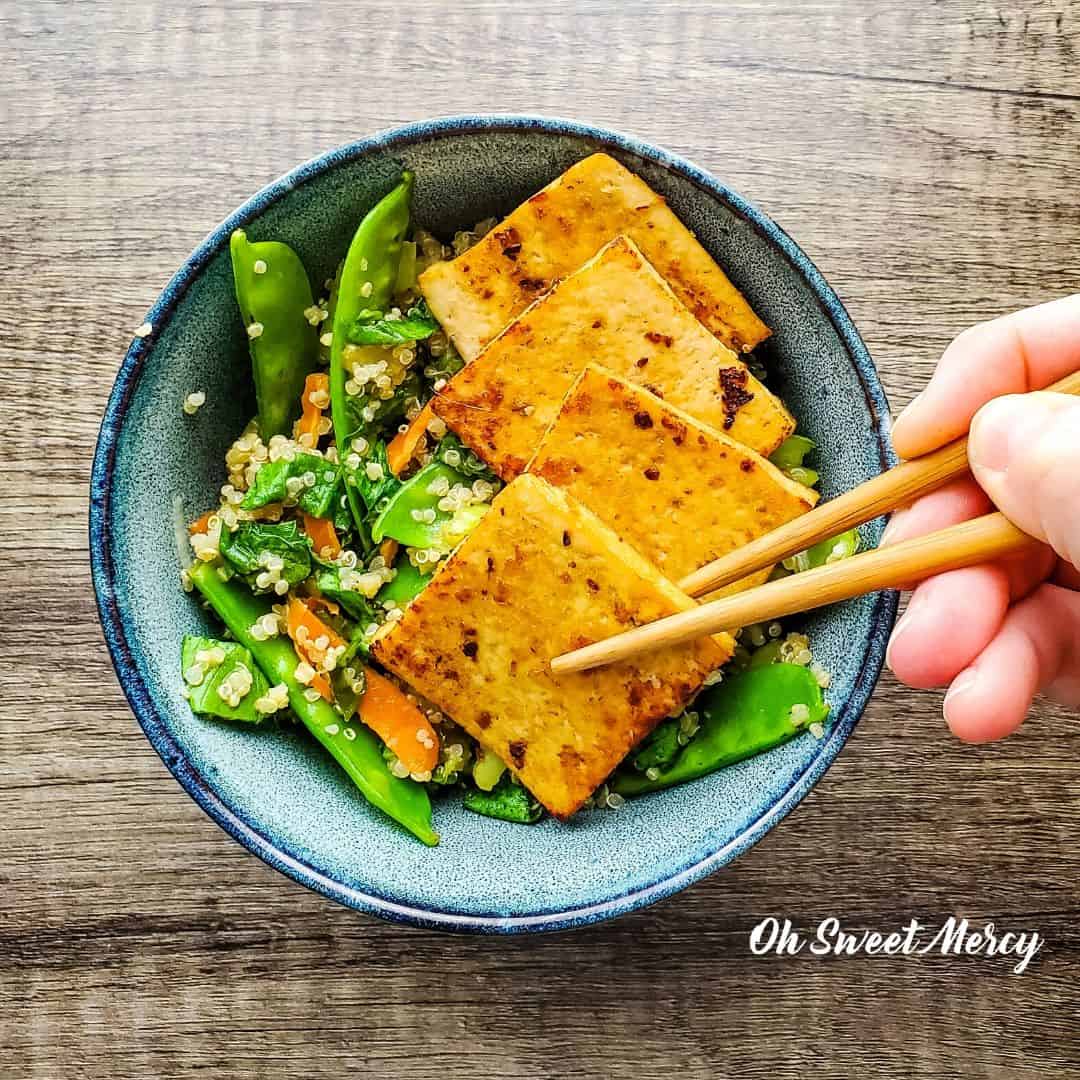 This garlic, ginger, and lime tofu and quinoa bowl is packed with fresh veg, big on flavour and high in protein. Allow just 20 minutes to prep and 20 minutes to cook.
Get the recipe from Oh Sweet Mercy
Tofu sesame toast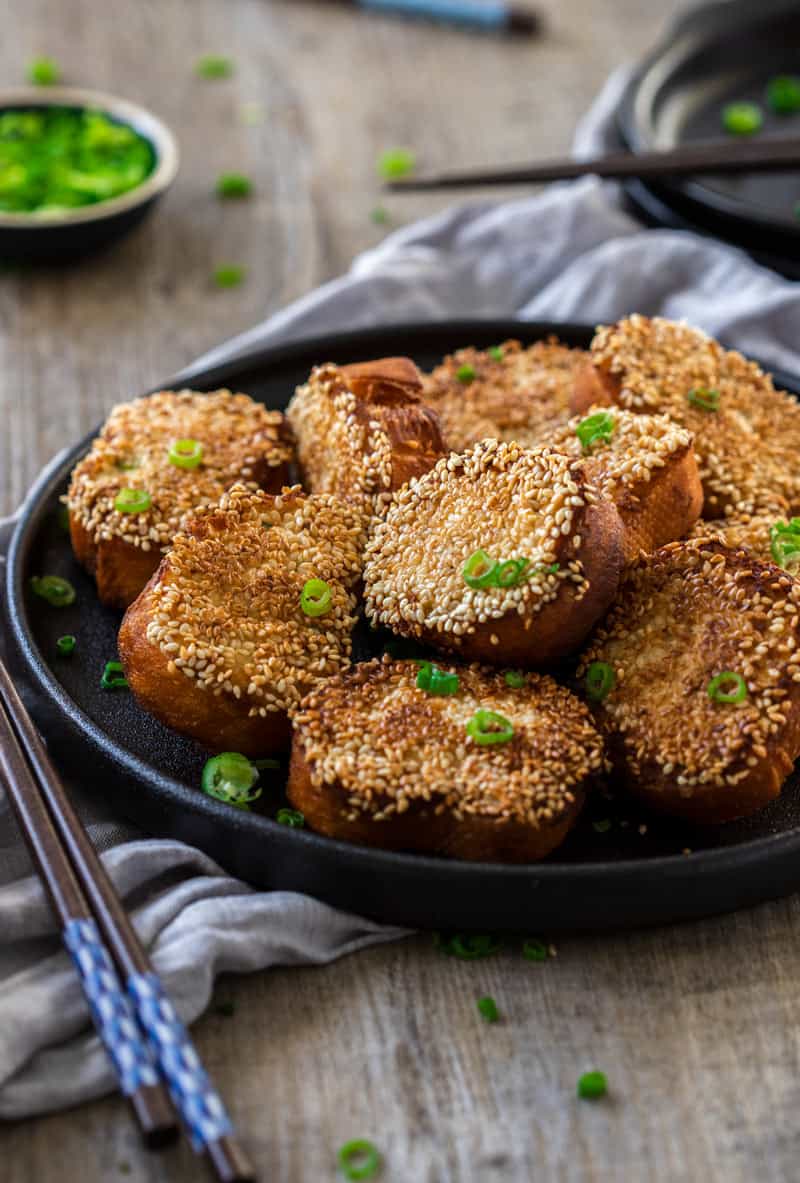 Inspired by a classic Chinese appetiser, these Tofu Sesame Toasts are quick and easy to make and have a delicate balance of flavours. Vegan oyster sauce helps lend some classic prawn toast flavour.
Get the recipe from It's Not Complicated Recipes
Teriyaki rice bowl with tofu & Brussels sprouts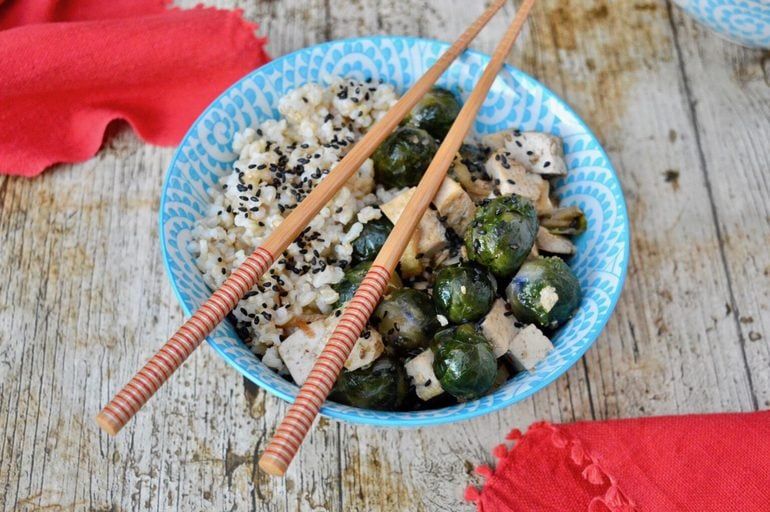 An easy, quick and delicious plant-based midweek meal, this teriyaki rice bowl is packed with protein rich tofu, while Brussels sprouts make for a creative and unusual addition.
Get the recipe from Tina and Tyme
Vegan Chick-fil-A style nuggets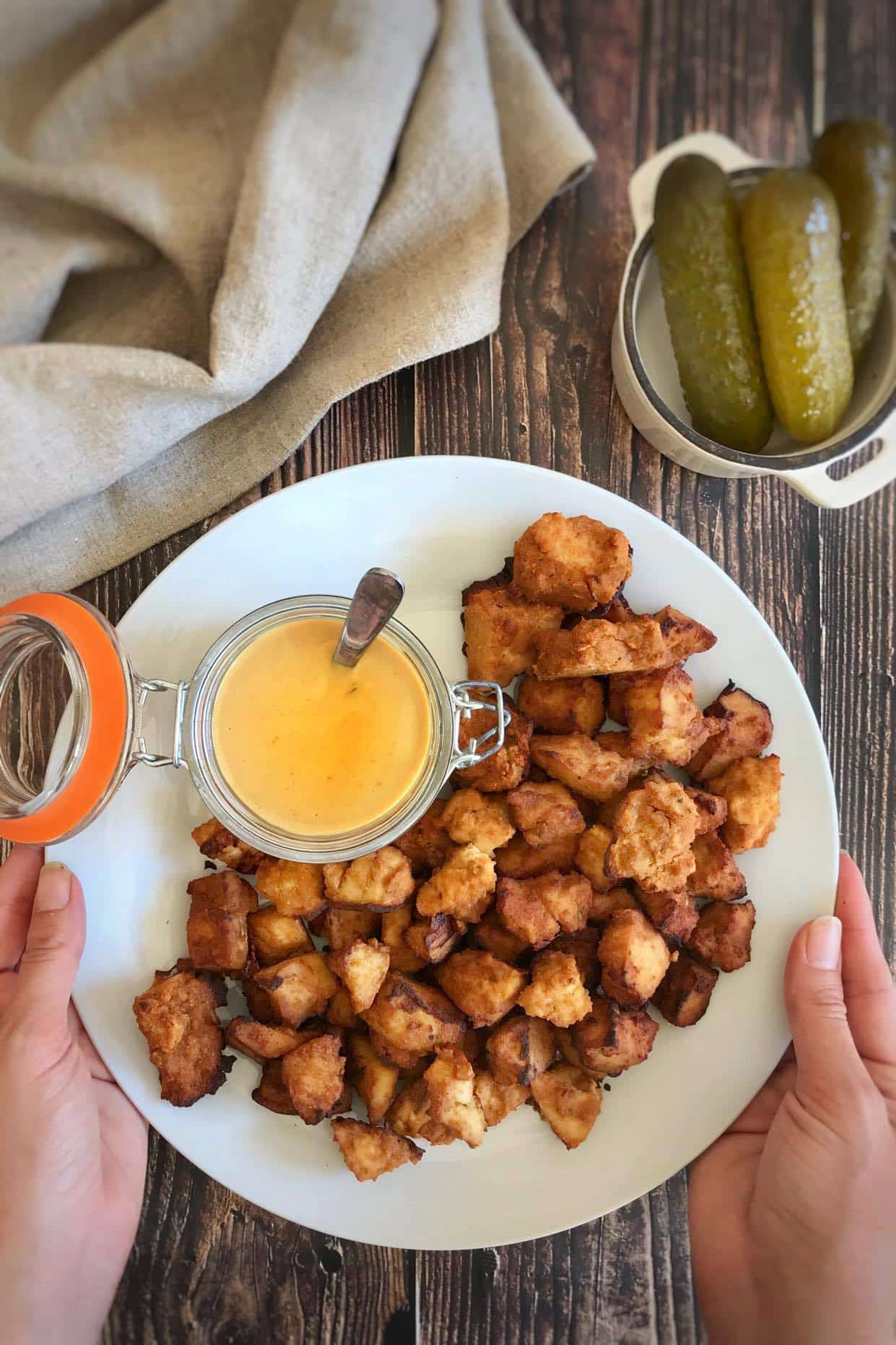 These vegan Chick-fil-A style nuggets are made with tofu coated in a batte made from pickle juice, stock and spices. Once baked, they're perfect to serve with a vegan honey mustard dipping sauce, the recipe for which is also included!
Get the recipe from No Sweat Vegan
Chipotle waffle tofu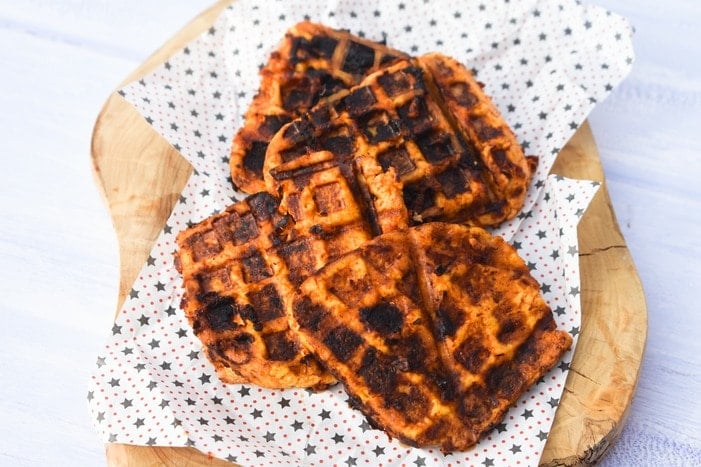 Did you know you can cook tofu in a waffle iron? It's a nifty method that allows you to achieve lovely firm tofu with no lengthy pressing beforehand. This clever recipe includes a simple but tasty chipotle and tomato marinade, plus more serving ideas.
Get the recipe from Tinned Tomatoes
Tofu ramen noodles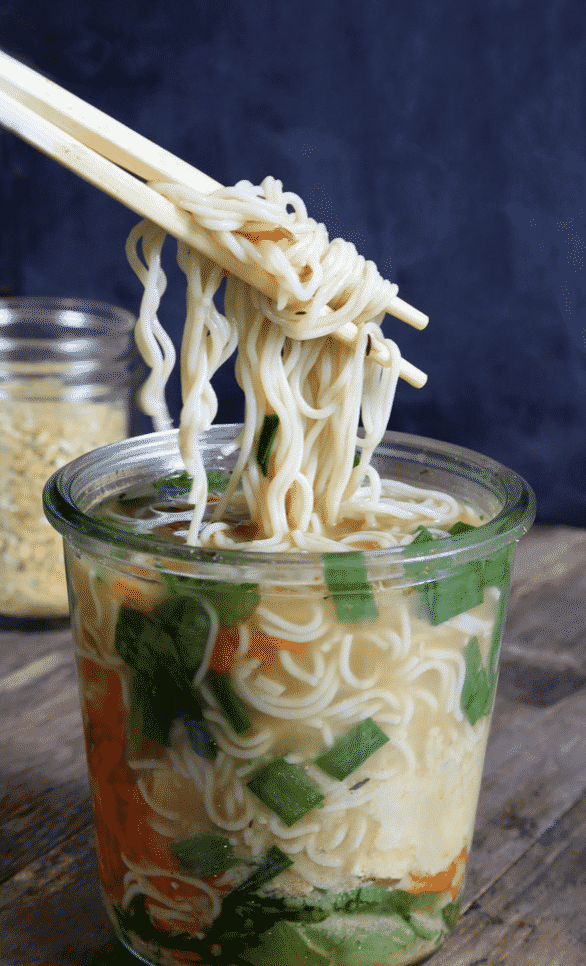 This recipe for gluten free instant noodle cups is made with homemade vegetable bouillon added to blanched vegetables, baked tofu, and brown rice ramen noodles. Add hot water, steep, and enjoy!
Get the recipe from Gluten Free on a Shoestring
Creamy tofu and vegetable vegan mini pies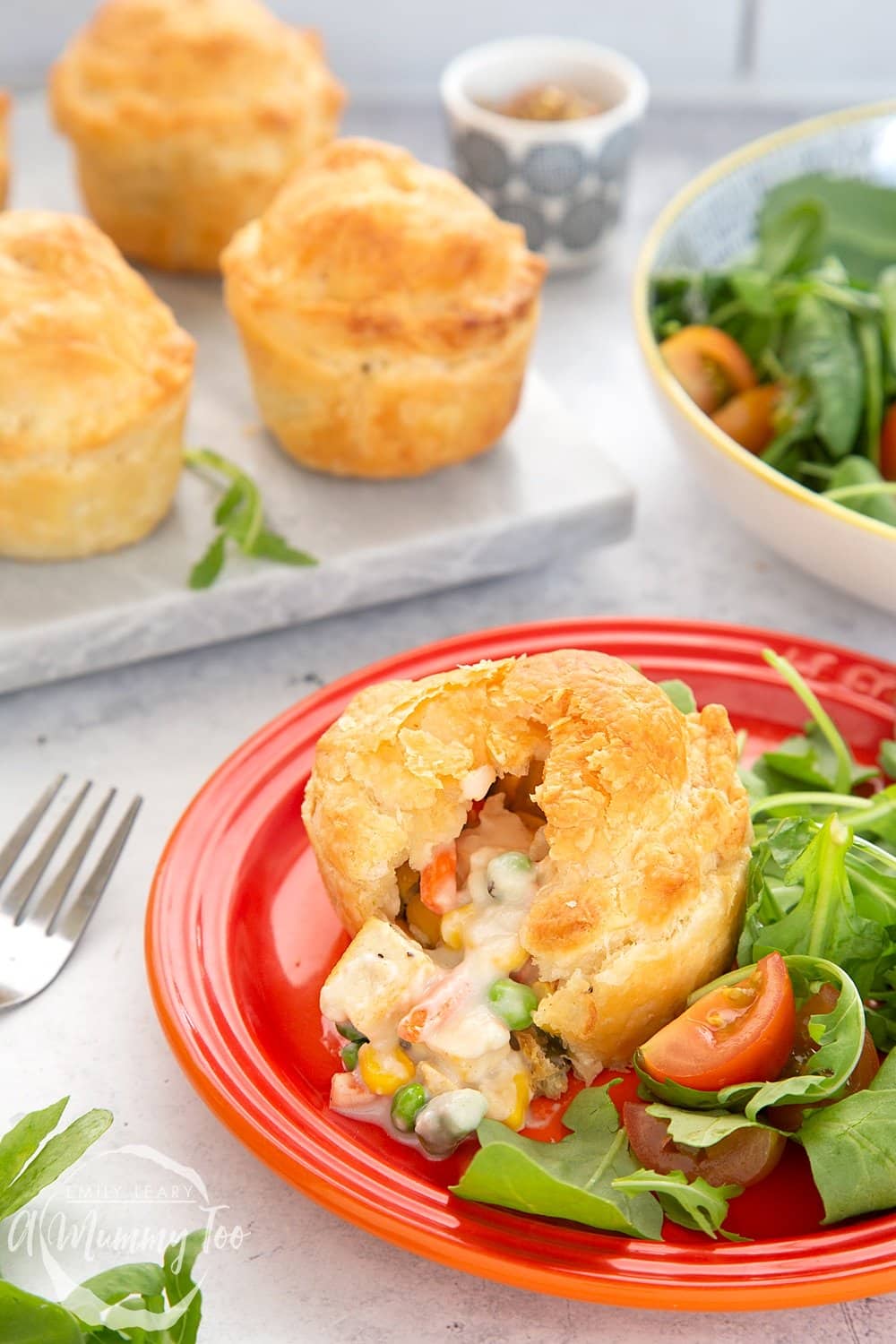 These creamy tofu and vegetable vegan mini pies are everything you could possibly want from a pie. Both creamy and protein-packed they're always a hit in our household.
Get the recipe from A Mummy Too
---
Phew! That is a LOT of options to get you started on your journey to falling in love with tofu. Which will you make first?
Pin these fantastic tofu recipes for beginners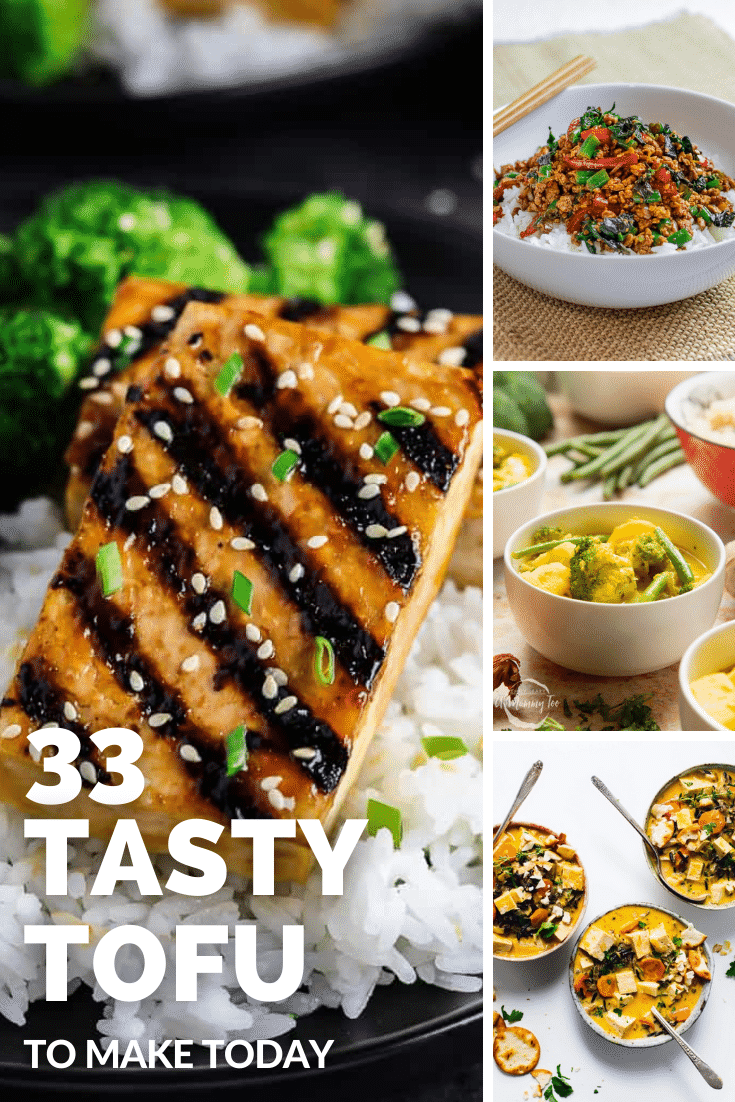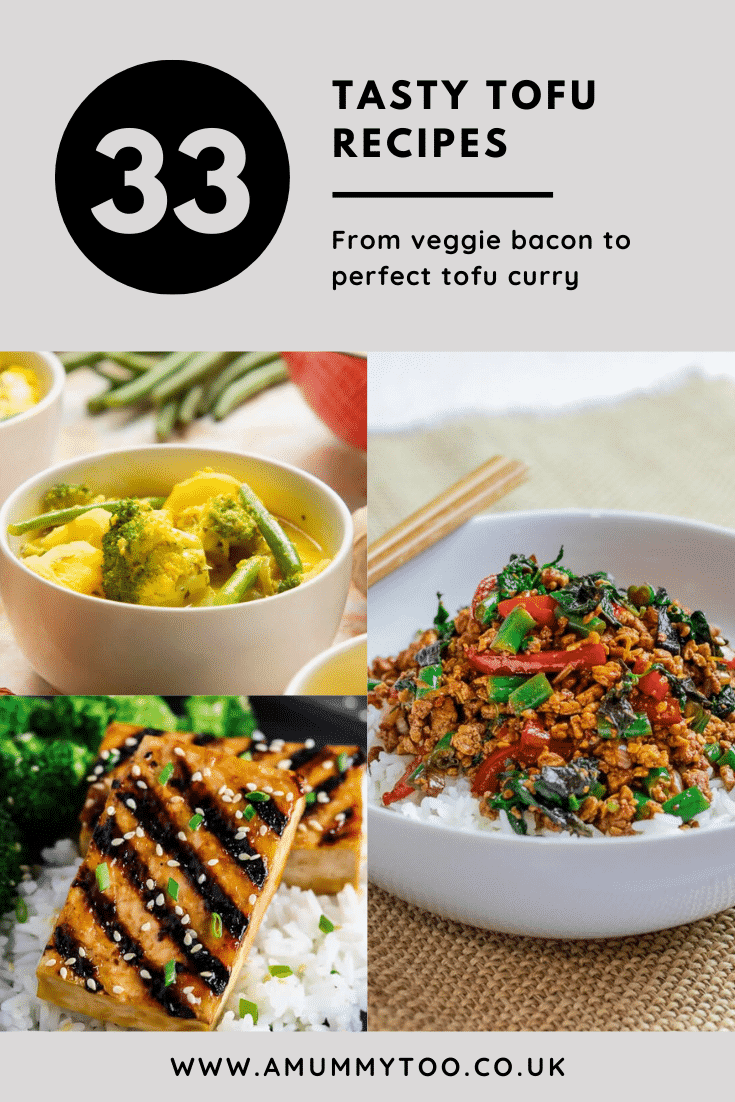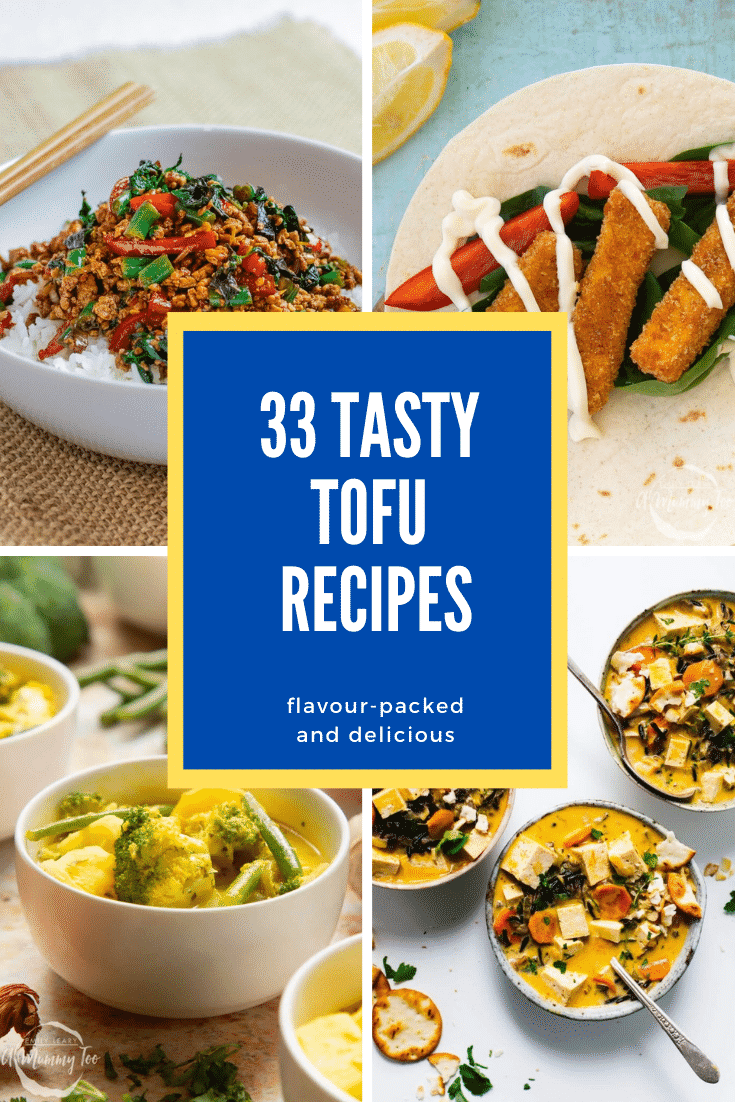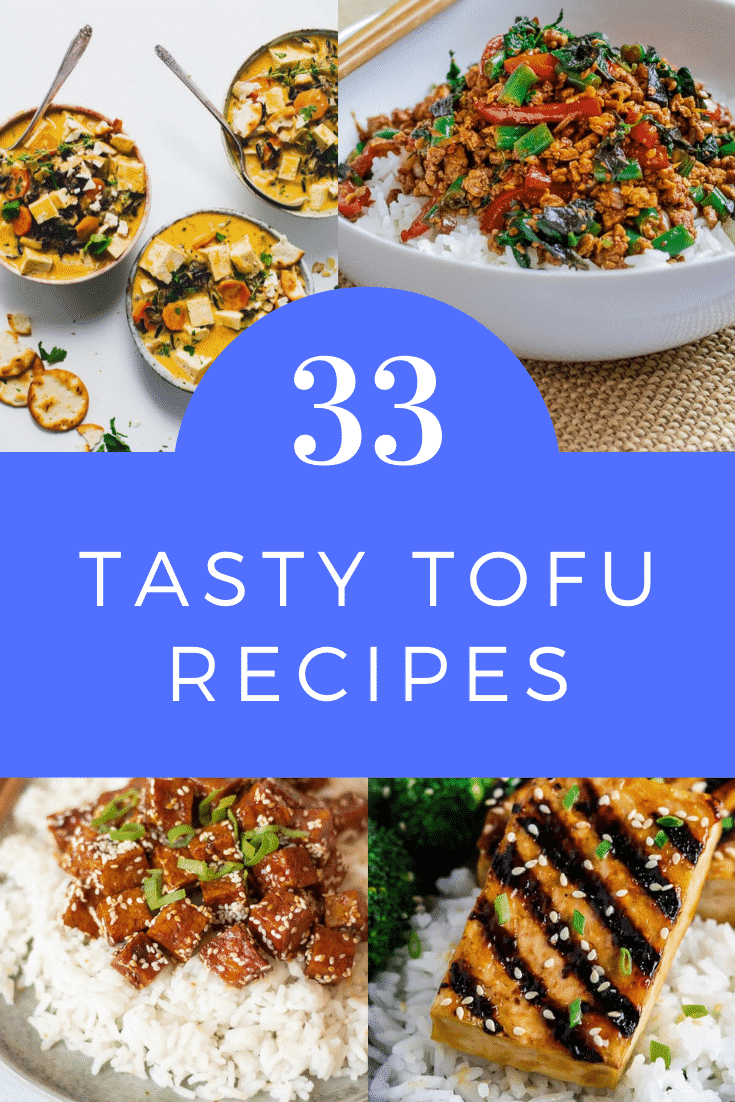 More vegetarian recipes to try
Vegetarian Mince Chilli
This is honestly the best vegetarian mince chilli! It's rich, packed with veg and delicious. What's more, it's sure to satisfy even the meat-eaters in your family, thanks to the use of Quorn or soya mince.
Get the recipe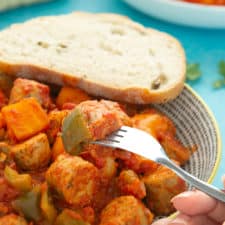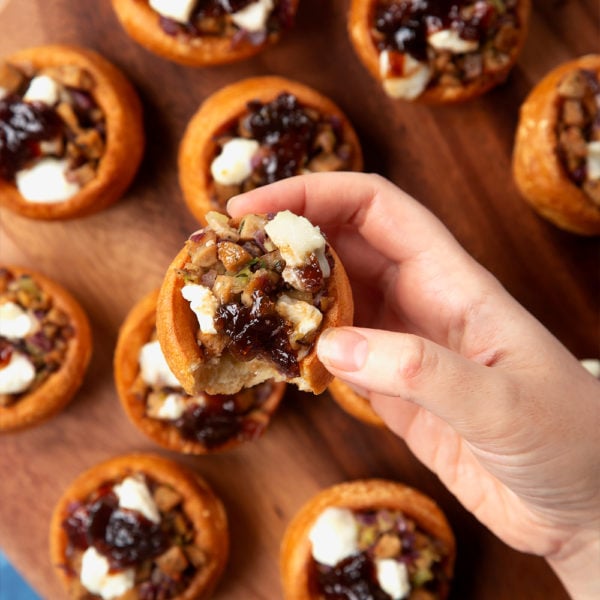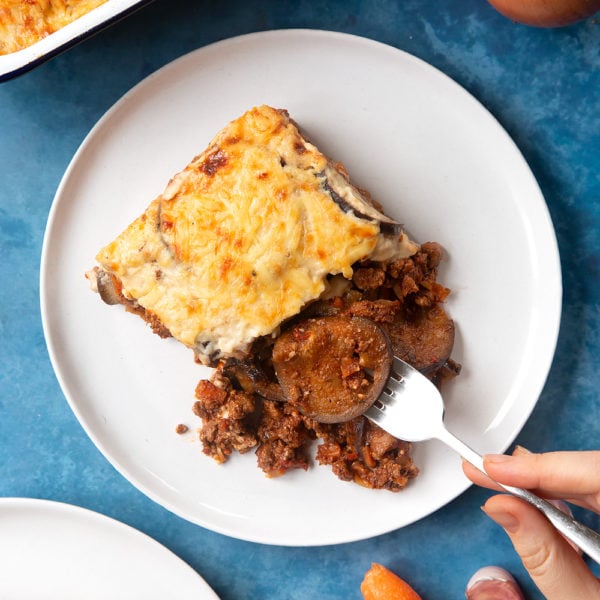 6 FUN recipes to make with kids - a FREE family baking eBook!
Have a free copy of my family baking eBook! With 6 easy recipes and bonus activities to get kids into the kitchen - and keep them busy for hours!