This is a Baileys Triple Chocolate Trifle – a dark chocolate flourless sponge base covered in thick Baileys Original Irish Cream infused milk chocolate ganache and topped with chocolate and Baileys whipped cream.
It's a sinfully delicious dessert that's perfect for a dinner party or night in with the girls. This is what you could be enjoying tonight…
It's really simple to make – the sponge is made airy and light by beating egg whites until stiff, then combining back with egg yolks, sugar and dark chocolate, which makes it decadent and fudge-like. SO GOOD.
Of course, a chocolate dessert isn't nearly as special as a Baileys chocolate dessert, and that's what makes this trifle the perfect treat for a special social occasion.
Here's how to make 4 pretty large desserts, as pictured, or you could make 8 small ones.
Print
Luxurious Baileys triple chocolate trifle
Yield 4
Flourless dark chocolate sponge, chocolate and Baileys cream, Baileys chocolate ganache. OH YES!
Ingredients
175g (6.25 oz) dark chocolate + 2 squares
6 large free-range eggs (must be room temp)
175g (6.25 oz) caster sugar
550ml (18.5 oz) double cream
2 tbsp drinking chocolate powder
210ml (7.5 fl oz) Baileys
400g (14 oz) milk chocolate
4 dessert glasses
Instructions
Preheat the oven to 190C/375F (170C/340F fan assisted) and line a swiss roll tray with baking paper.
Melt the dark chocolate (except the 2 squares), then leave to cool until almost room temp, but still liquid. Break the eggs and put the whites in one bowl and the yolks in another.
Whisk the egg yolks and sugar together until pale and ribbon-like, then fold the cooled chocolate into it. Whisk the egg whites until really stiff - it's easiest to use an electric mixer - then fold them bit by bit into the chocolate mixture as gently as you can.
Pour the mixture into the tin and level off. Bake for 20 minutes until risen, then remove from the oven and leave to cool completely.
Turn the sponge out onto a fresh piece of greaseproof paper and peel off the used paper, then break the sponge into roughly inch pieces - it's very light and airy so should break easily.
Press quarter of the sponge pieces gently into the bottom of a dessert glass.
Pour 1 tbsp of Baileys per glass over the sponge layers.
Heat 300ml (10 fl oz) of the cream and 100ml (3.5 fl oz) of Baileys in a saucepan until just beginning to simmer. Break the milk chocolate into a bowl and pour the heated cream mixture over it. Stir until it melts together, forming a glossy ganache.
Leave to cool, then pour quarter into each glass, over the sponge - resist urge to eat just yet!
Whip the remaining 250ml (8.5 fl oz) of cream until you have soft peaks then add the drinking chocolate powder and whisk until firm. Whisk in the remaining 50ml (2 fl oz) of Baileys.
Spoon the whipped cream mixture into each dessert glass, working into peaks.
Chill for an hour to set, then finely grate the remaining dark chocolate over each dessert before serving.
Notes
There are approximately four units of alcohol in this recipe, or one unit per person. The NHS recommends that you do not regularly exceed 3-4 units for men and 2-3 units for women a day.
Baileys Original Irish Cream first reached the lips of the nation in 1974. It's is a unique blend of Irish Whiskey, fresh dairy cream, vanilla and chocolate essences and today, over 2,300 glasses of Baileys Original Irish Cream are consumed every minute of every day.
If you liked this recipe, you can find more inspiration on the Baileys recipe pages. And do check out my No Bake Baileys Cheesecake, my Baileys Hot Chocolate Pudding and my Chocolate cake with Baileys cream and Galaxy ganache. Also see Sarah's amazing Baileys chocolate cupcakes.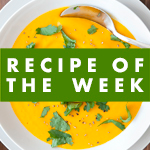 This is a commissioned post for Baileys.