If you avoid dairy, you probably already use dairy-free or 'plant milk' in your morning coffee. But plant milk is much more versatile than you think and you can use it for so much more than your morning brew! So which plant milk is the best for cooking?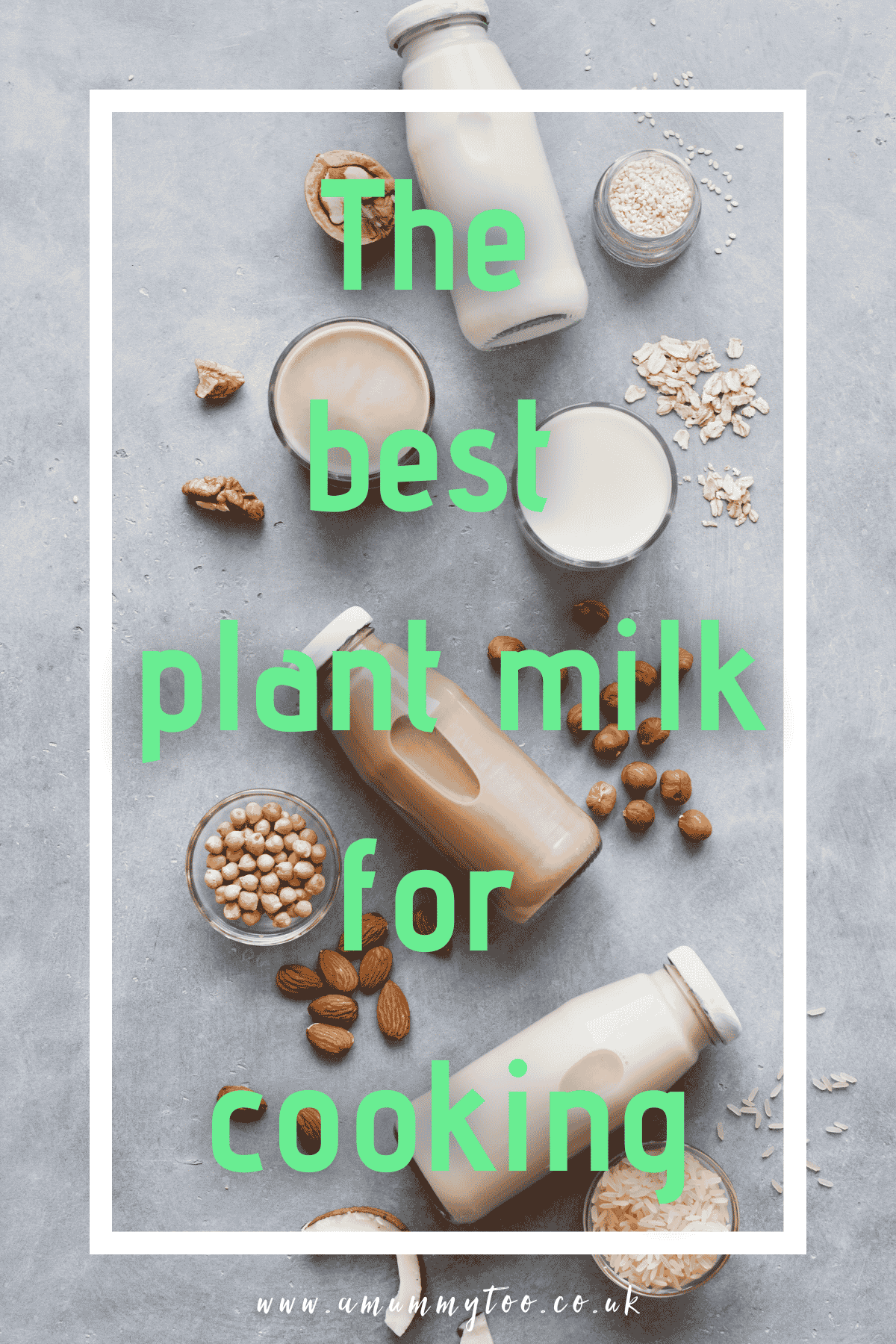 The answer is, it depends. Much like dairy milk, there are different kinds of plant milk which are more suitable for some recipes than others. So here's the ultimate guide to help you find the best plant milk for your recipe.
What is plant milk made from?
Plant milk is dairy-free milk usually made from legumes, beans, nuts or a combination. So plant milk can be made from various ingredients.
Soy milk is one of the oldest and most popular plant milk and it has been a staple in Chinese diets since the early 1st Century. Soy milk eventually spread beyond China, and by the Medieval era, it was common enough in England to be included in a cookbook from 1390 called The Forme of Cury.
Other kinds of plant milk like tiger nut milk, almond milk and coconut milk are also documented as being used for centuries in areas across North and South America to Europe, Africa and South Asia.
As dairy became more industrialised and pasteurisation made milk safer to transport and store, dairy milk became more common and easy to produce.
However, since the early 20th Century, the number of people cutting out animal products or becoming vegan has grown. Moreover, the number of people becoming vegan has risen sharply in the last decade. So plant milks, and other dairy alternatives are now widely available in supermarkets and grocery stores.
Types of Plant Milk
Here's a list of some of the most commonly available plant milks you might find in your supermarket:
Soy
Typically suitable for: Vegetarian, Vegan.
Typically unsuitable for: Those with soy allergies.
Soy milk (or soya milk) is made from soybeans and water. It is produced by soaking, grinding and boiling fresh soybeans until it all becomes a milk-like substance. It's a perfect substitute for dairy milk, as it naturally forms an emulsion of fat, protein and water like dairy milk.
One benefit of soy milk is that it is high in protein. So it's a good way for people who don't eat meat, fish or dairy to add nutrients to their diet.
Soy milk is often sweetened as it has an unpleasant taste to some people in its pure form.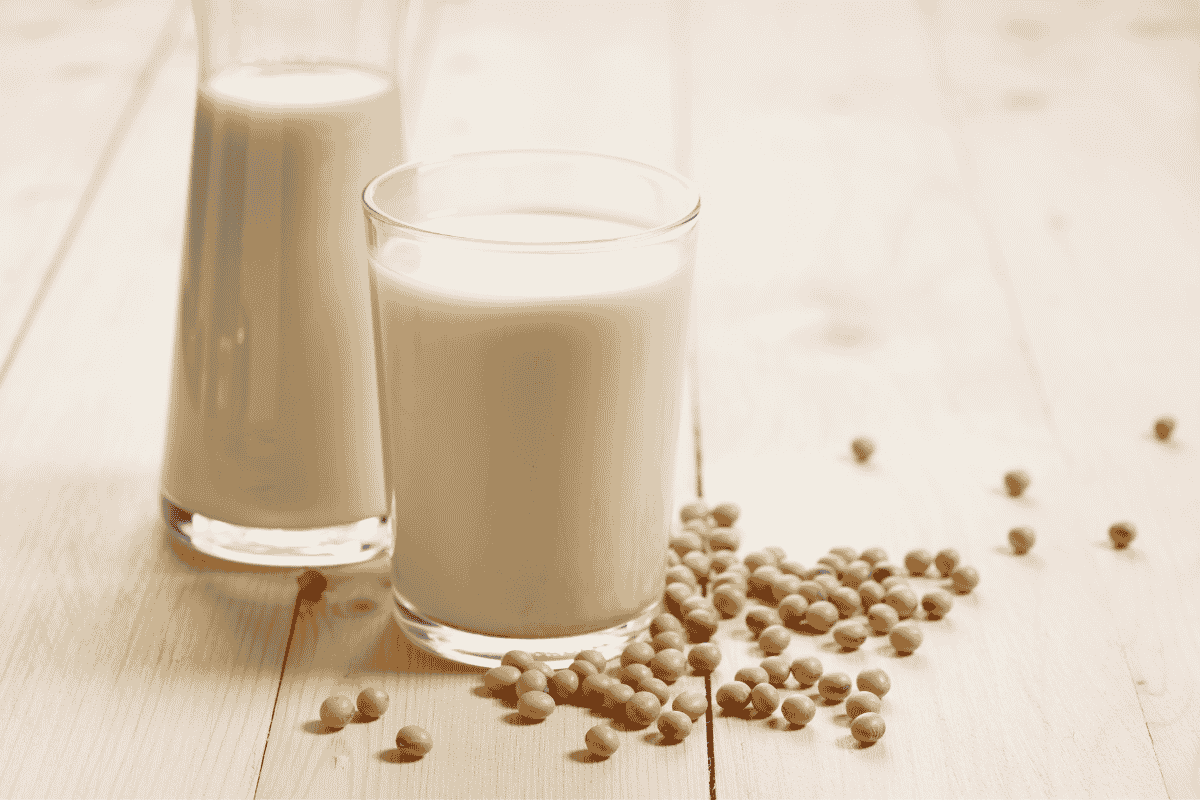 Oat
Typically suitable for: Vegetarian, Vegan.
Typically unsuitable for: Coeliac.
Oat milk was first made in the early 1990s, to compete with soy milk and in the US it now outsells soy milk. Oat milk is made by grinding, soaking and draining oats. The liquid left behind is then treated with enzymes to give the milk some extra body.
Oat milk is better for the environment to produce as it requires no cows, less water and processing. However, oat milk contains fewer vitamins and minerals than dairy milk so it is often fortified to make it more nutritional.
While oat milk contains less calcium than cow's milk and only 40% of the protein content, its benefit is that it contains only 63% of the fat of dairy milk, and only about 10% of the saturated fat content.
Oat milk has a natural sweetness, so an unsweetened kind will taste nice on its own, unlike unsweetened soy or almond milk. This is because the enzymes used to process the oats turn some of the starch content into natural sugar.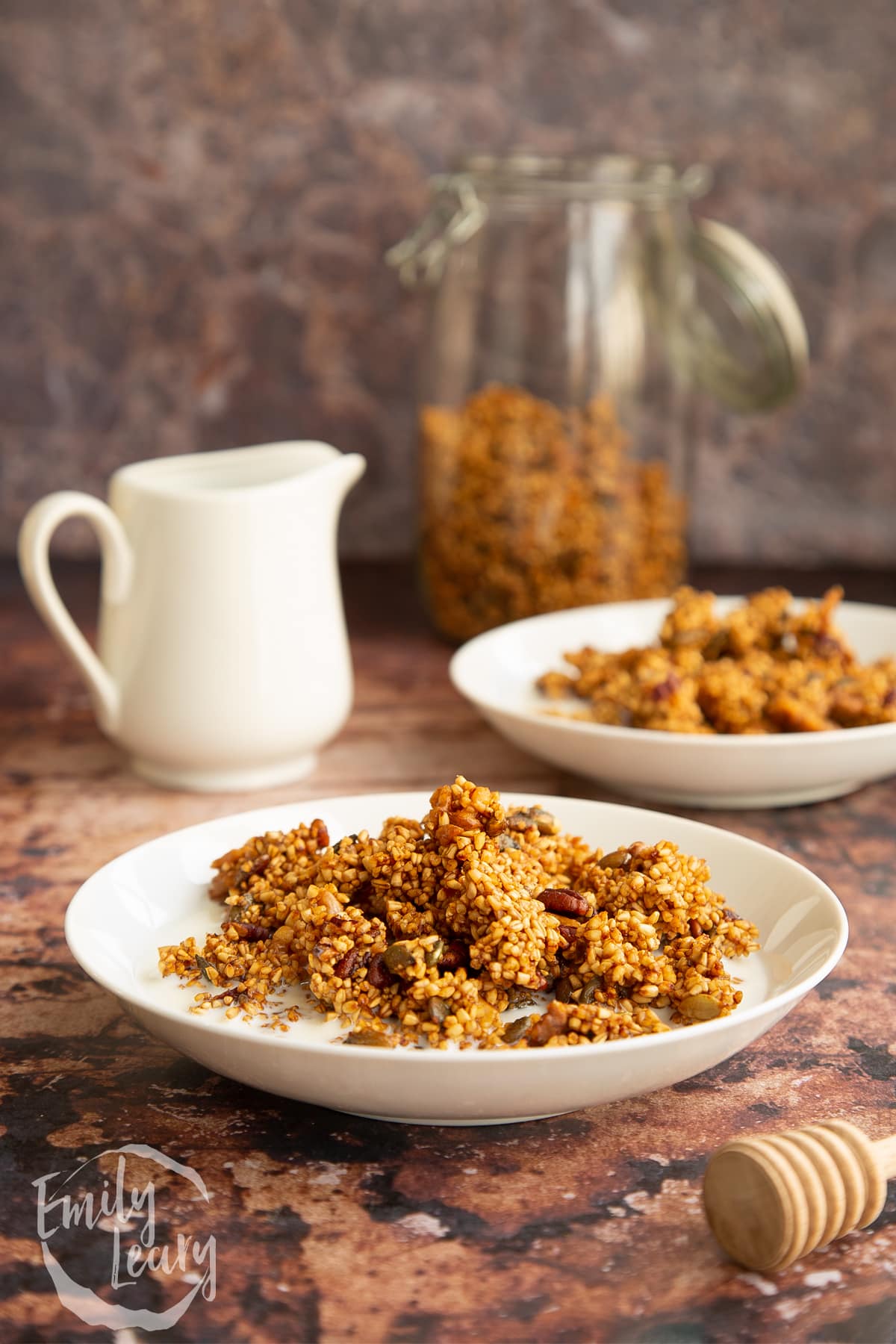 Almond
Typically suitable for: Vegetarian, Vegan.
Typically unsuitable for: Those with nut allergies.
Almond milk is made from ground, soaked and strained almonds. It's very low in fat, but it's also low in other nutrients so it's usually fortified.
Almond milk has a watery texture and neutral (or unpleasant to some) taste so it's often sweetened or mixed with other milk. Make sure you use an unsweetened version when cooking so your food doesn't have extra sugar.
Almond milk usually works well in recipes like cakes and batters as it isn't too prone to curdling. However, if you want milk with a creamy taste for a dairy-free cheese sauce, oat or cashew would be a better choice.
Coconut
Typically suitable for: Vegetarian, Vegan.
Coconut milk comes in can or carton form. Canned coconut milk contains an almost equal mixture of coconut cream and coconut water, which means it's more like dairy cream than milk.
Canned coconut milk isn't suitable for substituting dairy milk as it's much thicker. It usually has around 18g of fat per 100ml.
Coconut milk also comes in a carton and is often blended with rice milk or other plant milk to produce a coconut milk drink. So if you want to use coconut milk instead of dairy milk, use a carton.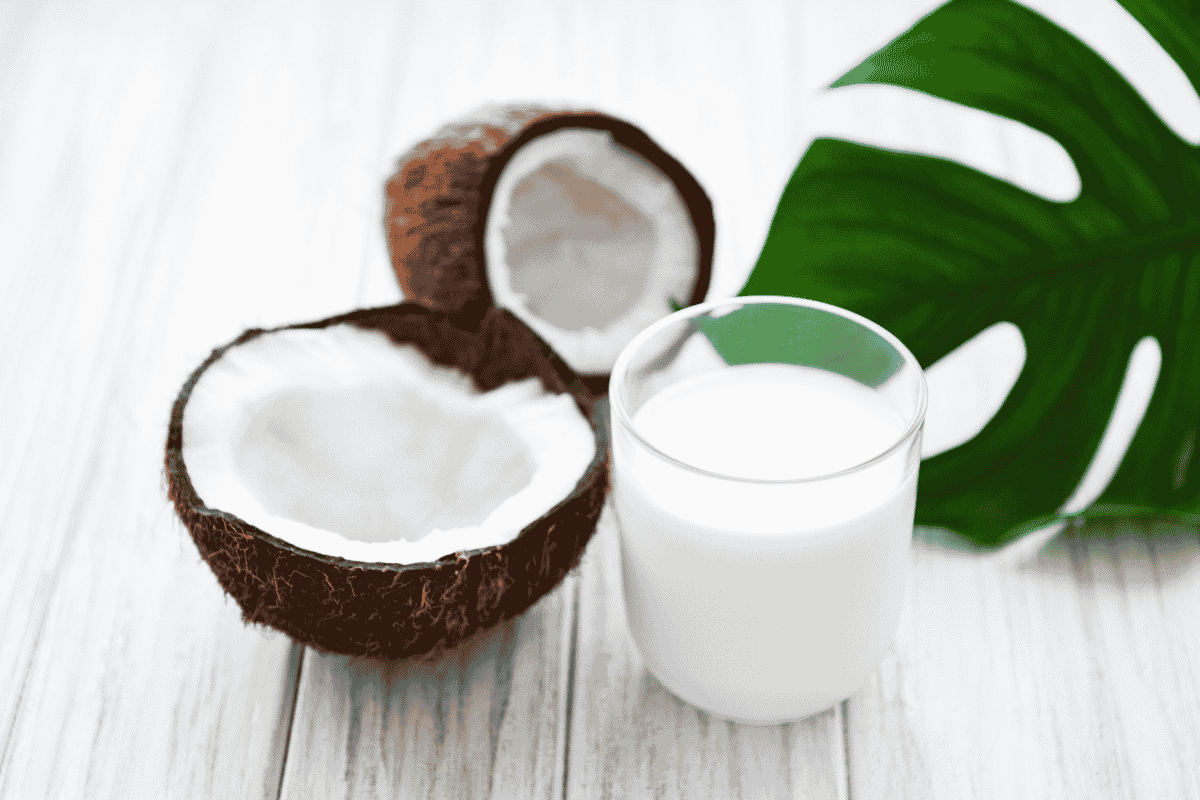 Rice
Typically suitable for: Vegetarian, Vegan.
Typically unsuitable for: Children under 5, because rice contains small amounts of arsenic.
Rice milk is made from brown rice and given extra sweetness with rice syrup or rice malt. Rice is mainly starch, so it can be treated to convert the starches to sugar, adding some natural sweetness to rice milk.
Because rice milk contains almost no protein, it's often fortified with other vitamins and ingredients to make it more nutritious.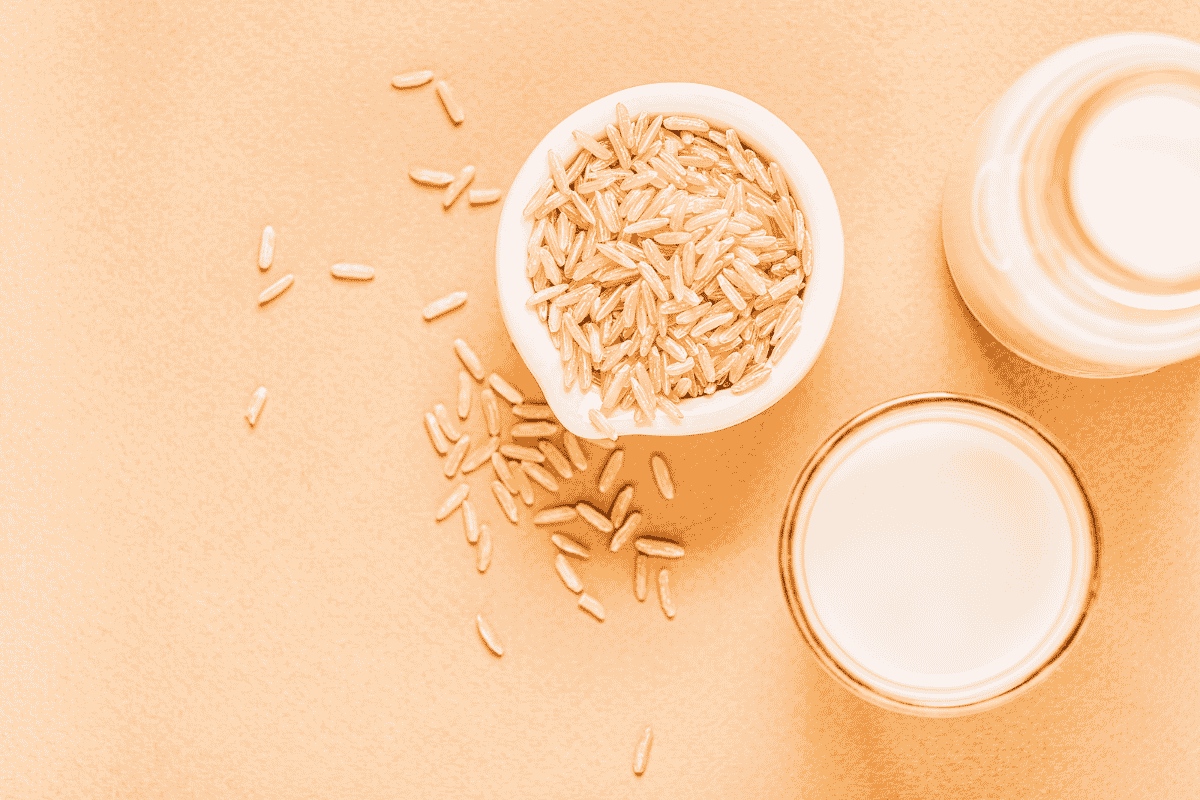 Other:
Some other less common kinds of plant milk include cashew, flax, hazelnut, pea, tiger nut, hemp, potato, pistachio, spelt, walnut, and macadamia. You're less likely to find these kinds of plant milk in your local supermarket. If you do buy them consult the label for allergens and dietary information.
Why use dairy-free milk?
You don't have to be vegan to drink dairy-free or plant milk. Some people drink plant milk for ideological reasons, or because dairy makes them ill.
In addition to containing no animal-derived products, plant milk contains no lactose. This means it's much easier for people with lactose intolerance to digest.
Lactose is a type of natural sugar found in milk and dairy. It is usually broken down and converted to glucose(and galactose) in our intestine. Lactose is converted by enzymes we produce called lactase.
However, some people are unable to produce enough of these enzymes, so the lactose is fermented by bacteria and produces gas. This can lead to anything from mild stomach aches to severe gastrointestinal issues.
Some people prefer drinking plant milk for environmental reasons. The dairy industry uses a lot of resources and produces harmful gasses.
For example, it takes a lot of water to feed and water the cows that make milk. But more importantly, around a third of human-caused methane emissions come from cows farmed for dairy and meat. There are also the emissions caused by transporting so much dairy.
Some kinds of plant milk, like Almond milk, also use a lot of resources to produce. So they aren't perfect, but they make less of an impact than dairy milk.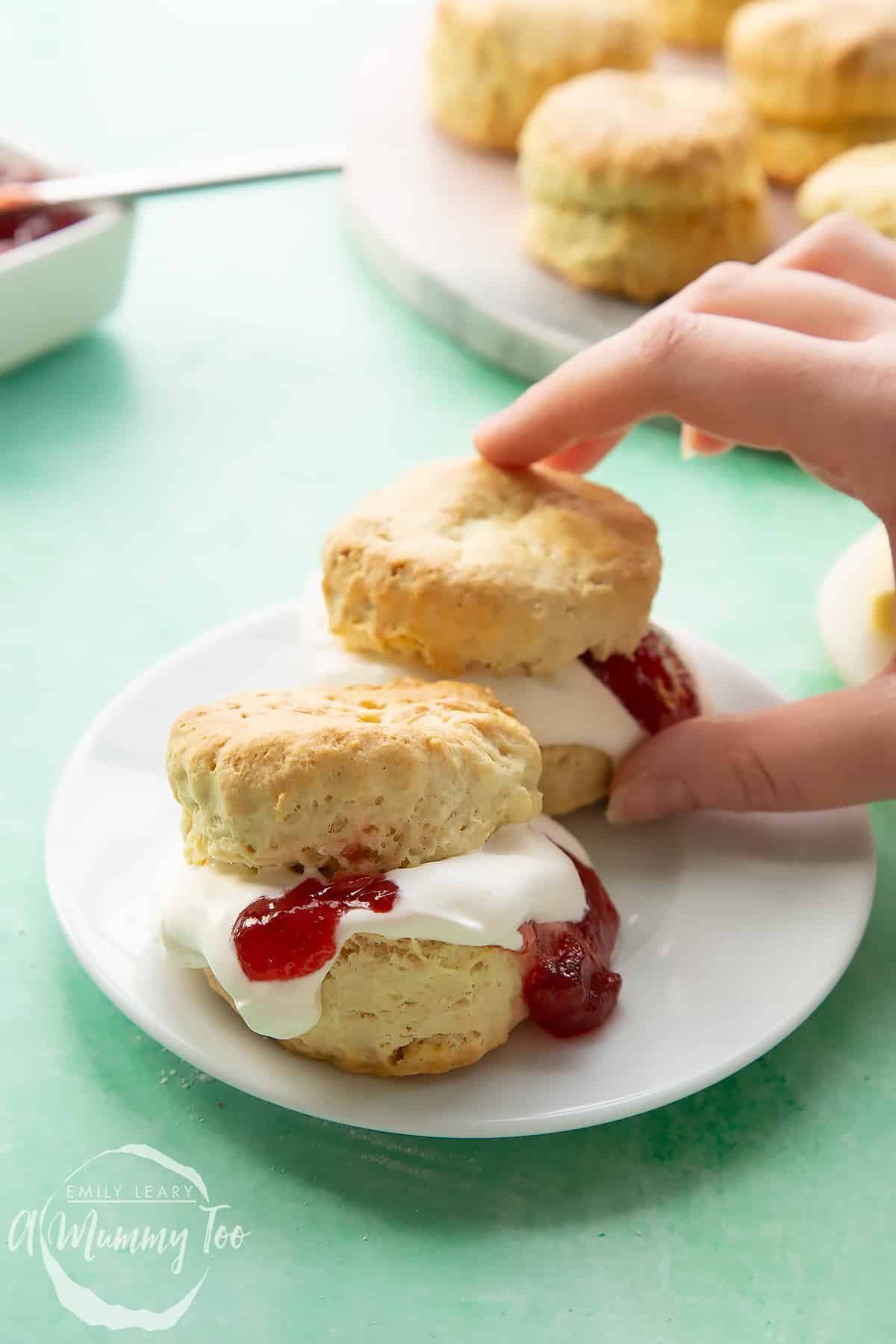 Why do plant milk and dairy milk behave differently?
While plant milk and dairy milk look and taste similar, they have some key chemical differences that cause them to behave differently.
Fat and protein contents are important in deciding which milk to use when cooking, as they can affect the structure, taste and texture of your food. For example, lower fat content in dairy-free milk can cause it to freeze differently from dairy milk when making ice cream.
Acid and alkaline levels in plant milk also affect the way it behaves in cooking, especially when it comes into contact with more acidic or alkaline foods. Plant milk is generally alkaline-producing, whereas dairy milk is acid-producing. Along with fat and protein, acidity difference is a key factor in why plant milk and dairy milk behave differently.
Why does plant milk curdle?
Heat and acidity affect the way milk behaves with other foods and can cause curdling.
When milk (dairy or plant-based) is heated, the protein molecule changes (denatured), and is unable to act as an emulsifier. This means it can't hold the water and fat molecules together in an emulsion.
Acidity can also cause similar changes in milk. For example, when the pH levels in dairy milk lower, it turns acidic. This causes the protein molecules to attract each other and break away from the fat and liquid to form lumps (curds).
Much like dairy milk, most kinds of plant milk tend to curdle when combined with acidic substances like lemon juice. However, there are exceptions as you can see in the table below.
Heat increases the curdling process, as it encourages protein molecules to separate from the fat and liquid faster.
Manufacturers tend to include additives like starches (to strengthen the bonds between molecules by protecting them from acidity) to plant milk to stop it from curdling with tea and coffee.
So if you want to use plant milk in something like a lemon cake batter, it's best to find milk with some additive to reduce the chance of curdling.
Or if you buy unsweetened soy milk with no or very low amounts of additives like starches or acidity regulators, you can even make your own tofu by heating it and adding some lemon juice!
How can I fix curdled plant milk?
If your plant milk has only slightly curdled, you can repair it by stirring it vigorously. This breaks the protein molecules apart and disrupts the fat separating the protein from the water, giving them a chance to regroup with the water and fat.
You can also add a tiny amount of corn starch while stirring, to help protect the molecule bonds from acid and oil as they reform.
For high-fat plant milk like coconut milk, you could try adding 1 teaspoon per 400ml (a typical can size). For lower-fat plant milk, try adding half that amount at first.
However, if your milk has curdled into large, cottage cheese style chunks, it's too late to salvage. So you'll need to find some fresh plant milk to use.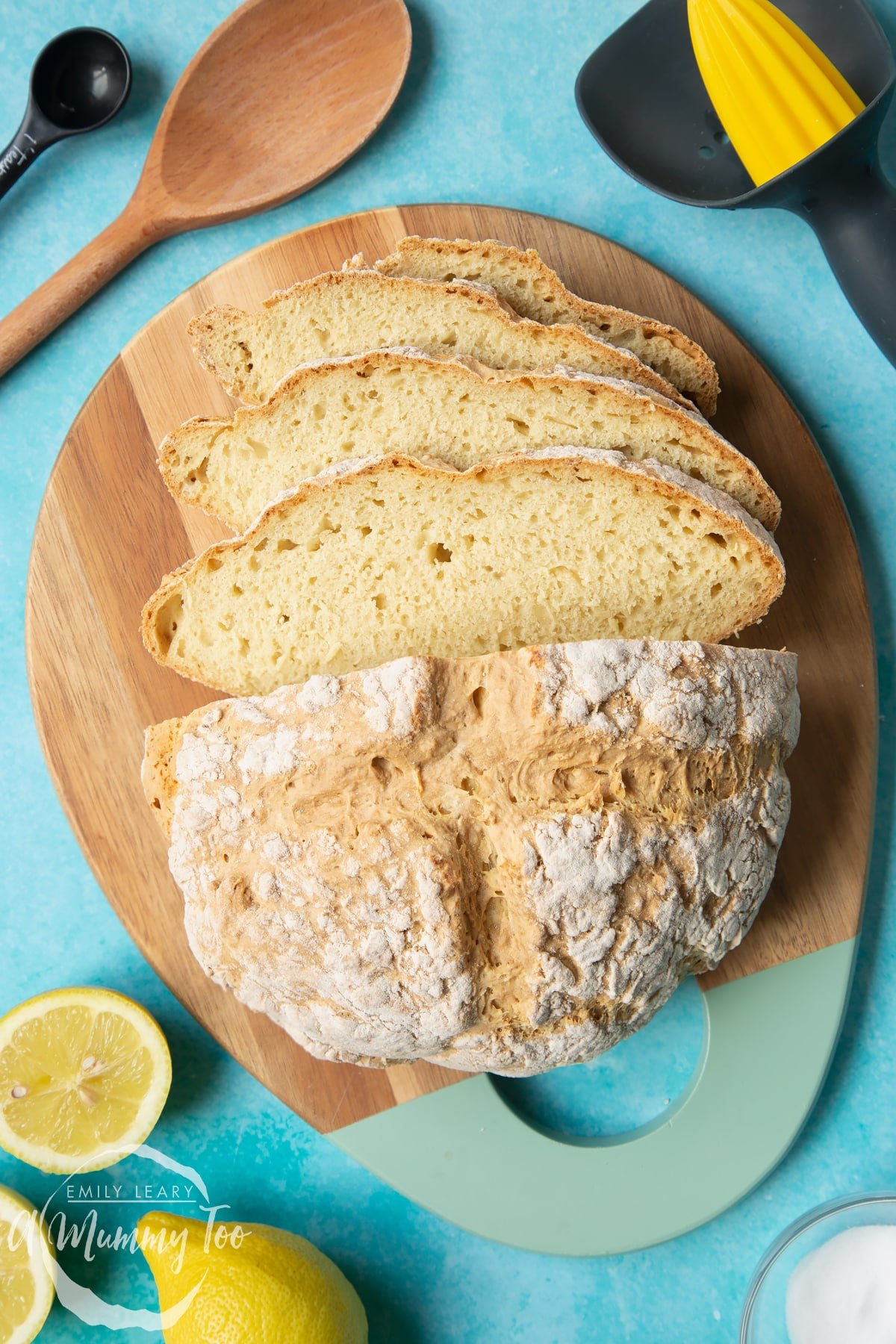 How to use plant milk in cooking
You can use plant milk for recipes that call for dairy milk. However, if you've read this far then you'll know that you need to use different kinds of milk for different purposes.
To help you choose the right kind of plant milk, here's a list of the best dairy-free milk replacements for the different types of dairy milk.
Best plant milk to use instead of skimmed milk
Closest plant milk: Unsweetened soy
Unsweetened soy milk is a great alternative to skimmed milk as it has similar nutritional qualities. It's also the plant milk that behaves closest to skimmed milk in cooking.
Soy milk contains almost the same amount of protein as skimmed milk, but it can contain almost 1g more fat. This difference in fat content shouldn't affect the end result when cooking.
Soy milk is one of the most popular dairy-free alternatives. A range of brands produce soy milk, and it comes in different flavours. So if you use soy milk to replace skimmed milk, you should make sure you don't use the sweetened or flavoured versions.
Best plant milk to use instead of semi-skimmed milk
Closest plant milks: Flax milk, cashew or almond milks.
There are a number of different plant milks that can replace traditional semi-fat milk in cooking. These include;
Almond milk - one cup of almond milk contains 2.5g of fat on average. The majority of almond milk brands are approximately 60 calories per cup, which is 1g of protein and 8g of carbs.
Cashew milk - one cup of cashew milk also contains an average of 2.5g of fat. Cashew milk is similar to almond milk in the fact it contains around 60 calories per cup, again this is made up of around 1g of protein and 9g of carbs.
Best plant milk to use instead of whole milk
Closest plant milks: Oat, coconut
Whole milk typically contains around 3.5g of fat and 3.3g of protein per 100ml
Oat milk - Some brands of Oat milk, like Oatly, produce milk designed to replicate whole milk, semi-skimmed or skimmed milk. Oatly whole milk contains 2.9g fat and 1g protein, which is less than dairy milk but higher than most plant milk.
Coconut milk - Coconut milk from a can usually contains around 18g of fat, so it's better to use a coconut milk carton to substitute milk and canned coconut milk for a cream substitute.
*Fresh coconut is alkaline-forming, while dried coconut is acid-forming. So carton coconut milk can be acid or alkaline depends on the production method.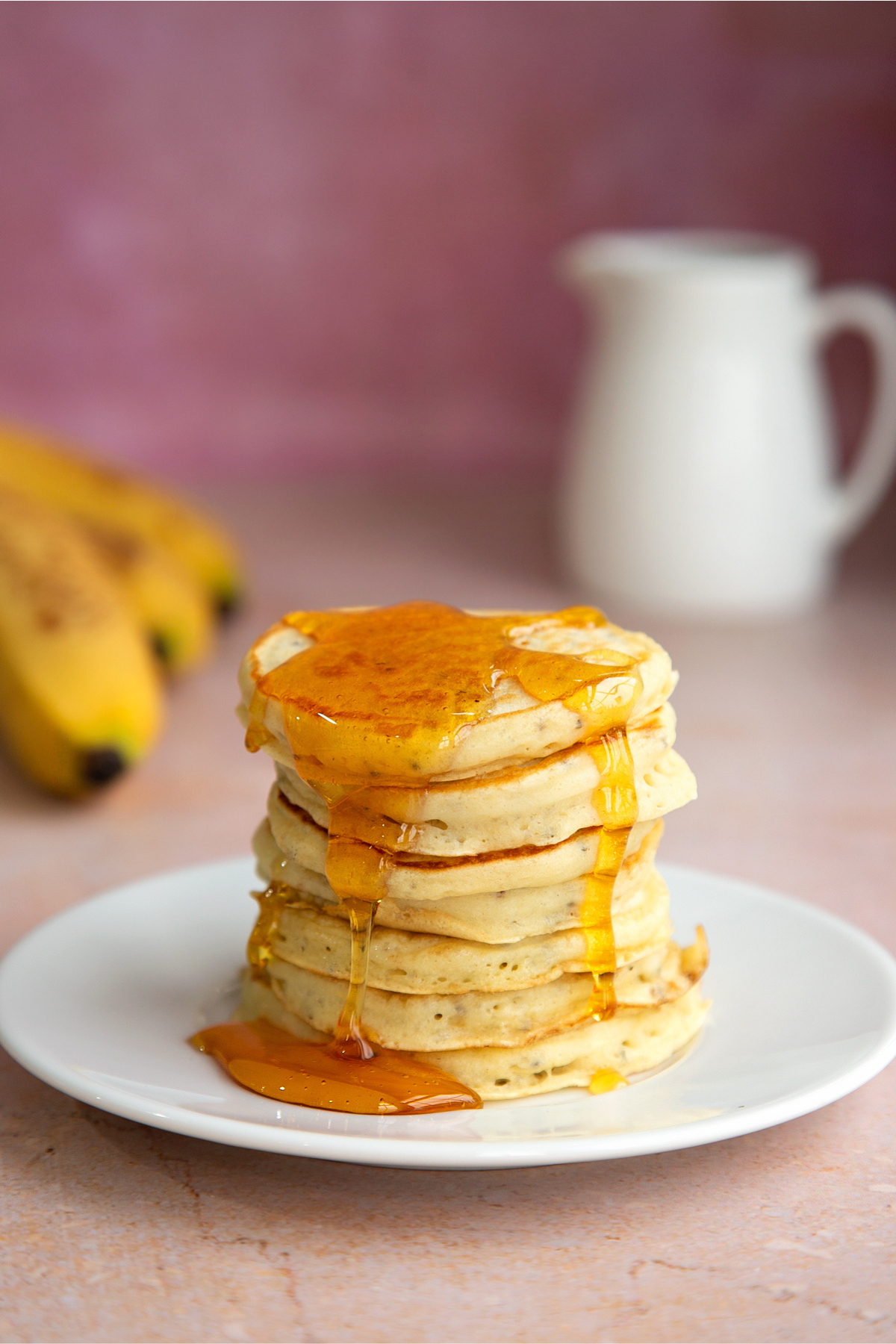 Hopefully, this article shows you just how versatile plant milk can be. And as long as you use the right milk for the job, it's just as easy and tasty, as using dairy milk!
Recipes using plant milk
If you want to try using plant milk in your next recipe I have many recipes on the site which use plant milk. Here are a few of my favourites: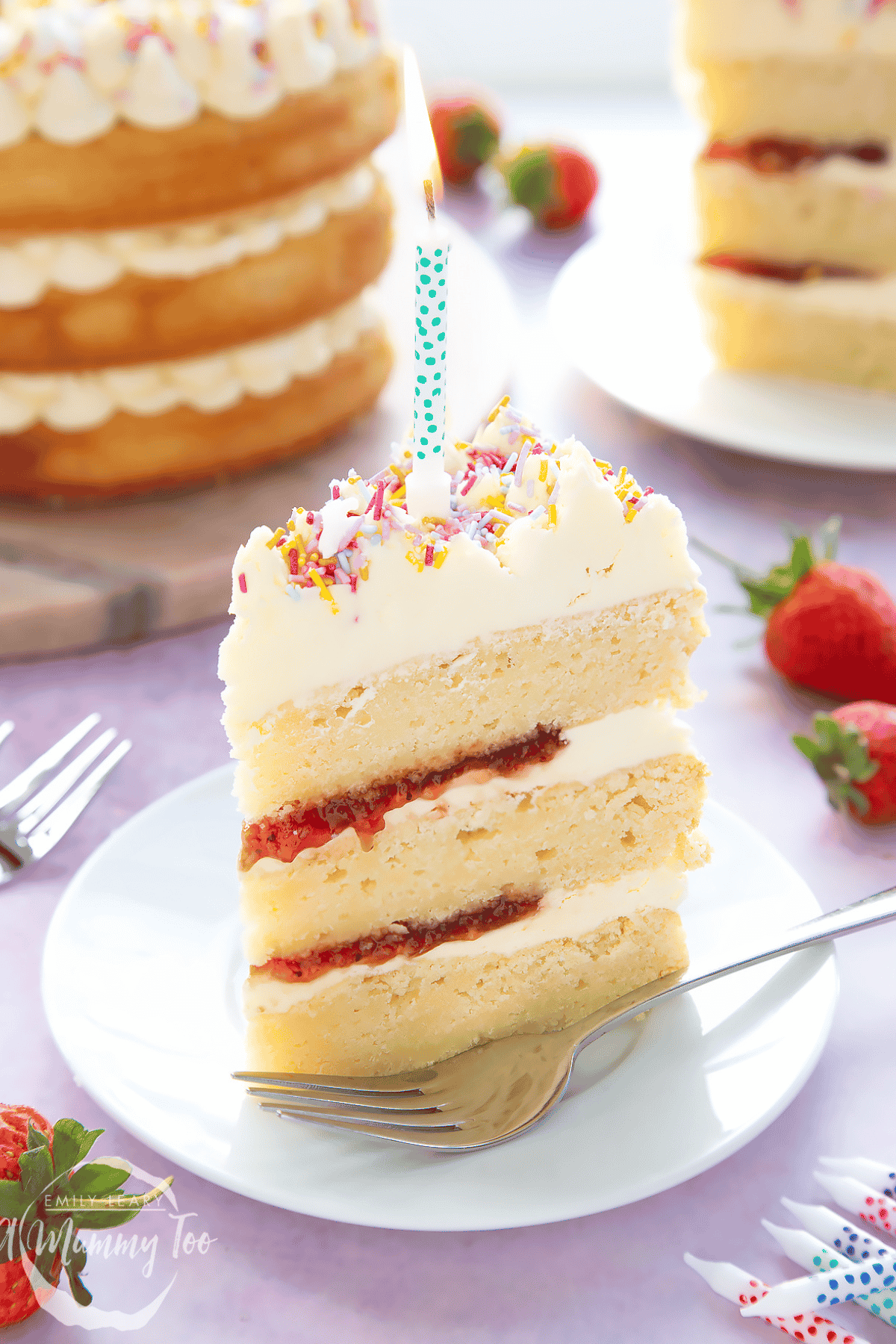 6 FUN recipes to make with kids - a FREE family baking eBook!
Have a free copy of my family baking eBook! With 6 easy recipes and bonus activities to get kids into the kitchen - and keep them busy for hours!