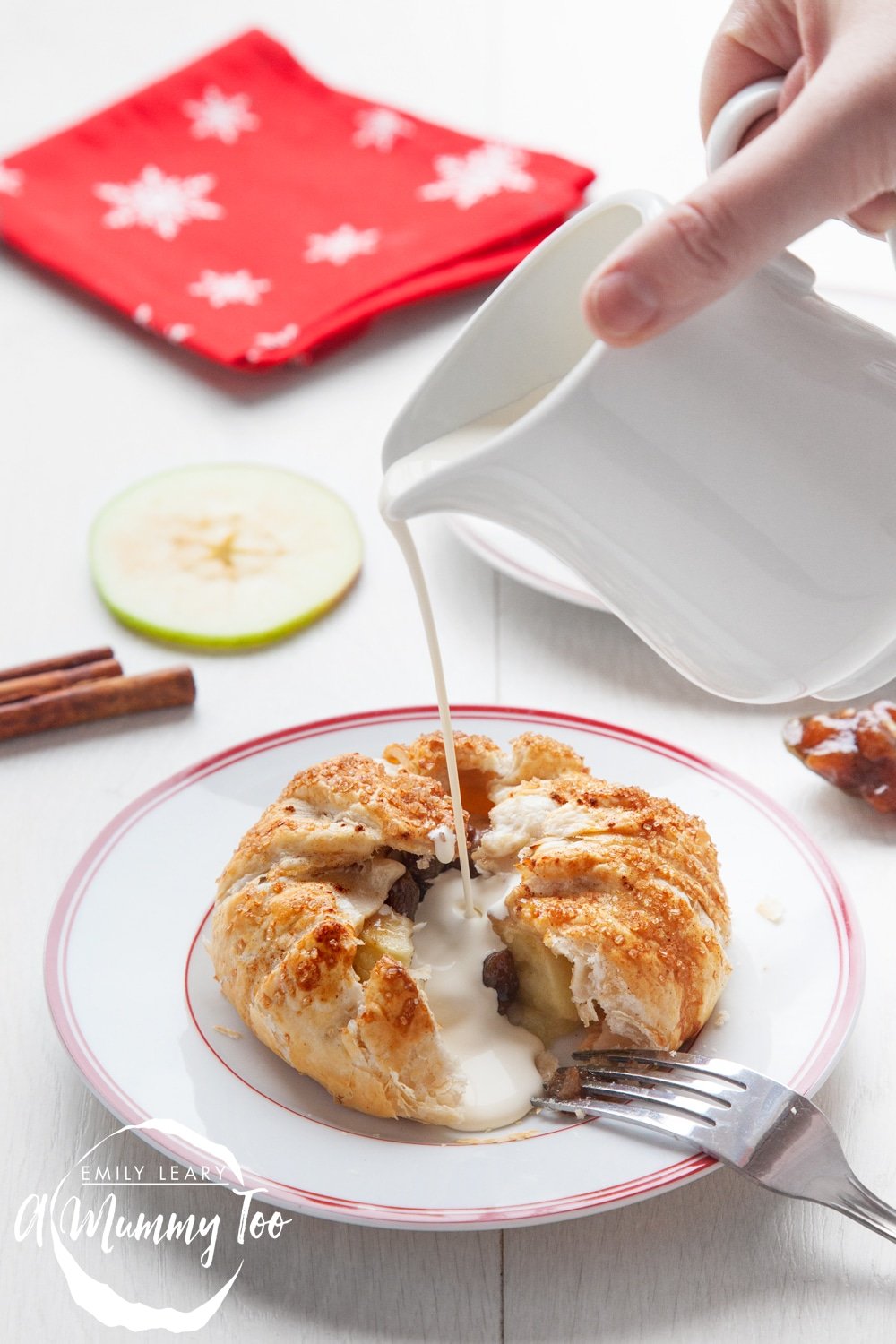 Tangy, melt-in-the-mouth Bramley apples stuffed with festive mincemeat and wrapped in sugar and cinnamon dusted flaky pastry.

Bramley apple and mincemeat puff parcels
Recipe type:
Desserts and sweet treats
Ingredients
2 Bramley apples
8 tsp mincemeat
1 pack of ready rolled puff pastry
1 egg
1 tbsp demerara sugar
1 tsp cinnamon
Instructions
Preheat the oven to 170C fan. Peel the Bramley apples and cut them in half along their equator. Remove the cores.
Unroll the puff pastry and divide into quarters.
Place an apple half on the centre of each rectangle of puff pastry.
Fill the cores of each apple with mincemeat.
Wrap the apples up in the pastry by folder the corners into the middle, stretching the pastry a little if necessary to completely seal the parcel.
Mix the egg with a splash of water to make an egg wash, then brush the parcels all over.
Sprinkle each parcel with sugar.
And a pinch of cinnamon.
Bake on a greaseproof sheet until golden brown, then serve hot. They're amazing with a drizzle of cool double cream.
Let me know if you try it!
As regular readers will know, I'm part of a team working to develop a series of exciting new recipes using the iconic Bramley apple. It's been a staple in many a British kitchen for over 200 years, and works just as well in savoury dishes as it does in desserts.
Check out my Toffee Apple Crumble and Pork Stuffed Bramley Apples for further inspiration, and search for the #LoveBramley hashtag, and follow Bramley Apples on Facebook, Instagram and Pinterest for more.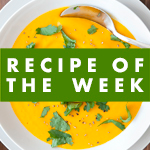 This is a commissioned post for Bramley Apples