Nothing beats a few marshmallows bobbing in your hot chocolate on a chilly day! And making a batch of gooey and crunchy Rice Krispies cakes is so fun with the kids. Or the simple delight of marshmallows toasted over a campfire. Whatever you use them for marshmallows, it's clear are a very adaptable sweet treat.
So how can you keep these fluffy treats at their best for longer? And have marshmallows on hand whenever you need them? Well luckily, you can freeze marshmallows!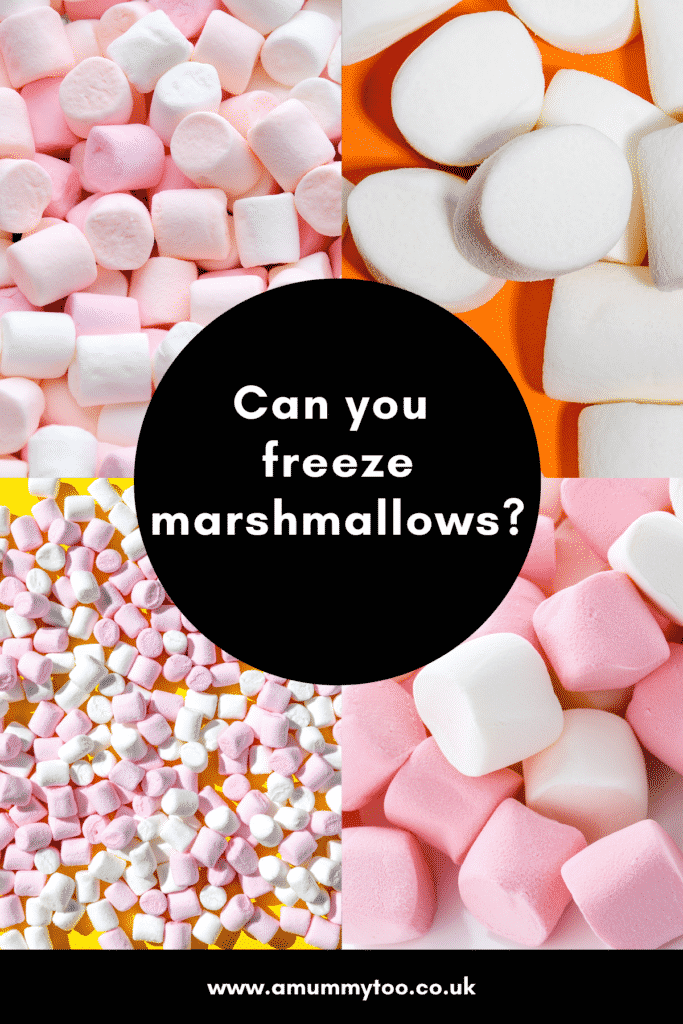 Marshmallows have a surprisingly long history, originally used for medicinal purposes when they contained mallow root extract. The ingredients have changed over time and now are most commonly a combination of sugar, water, air and a whipping agent.
Store-bought marshmallows are pretty shelf-stable and generally have a long 'best before' dates, often around 6-12 months from the day of purchase. However, I find once a bag is open and the marshmallows are exposed to air they tend to turn hard or sticky pretty quickly if not kept in an airtight container.
Make sure your marshmallows are food safe
As with any food freezing, it is always advisable to do so as soon as possible to keep the mallows at their best.
Before freezing your marshmallows check they are within the 'use by' date if there is one, and if you have already opened a bag, make sure it has been resealed so the marshmallows have been kept airtight.
I would recommend freezing no more than a week after opening to ensure the best results, and to reduce any risk of spoilage.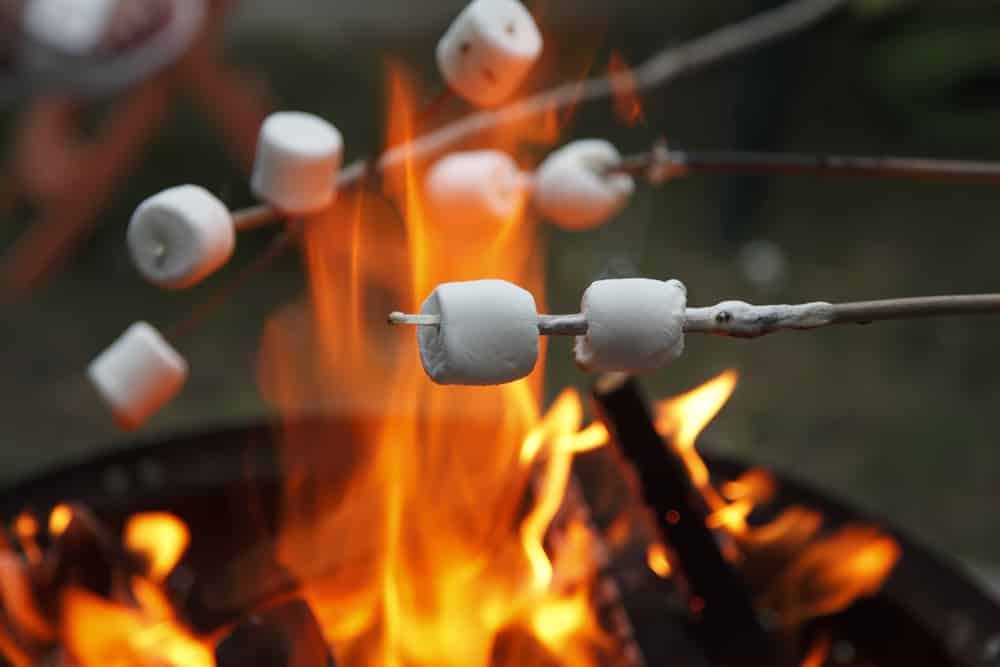 Preparing marshmallows for the freezer
It's fine to freeze a whole unopened bag as it is, which is ideal if you know you'll want the whole bag later on. However, if you know what you'll be using your frozen marshmallows for it's best to divide them up into smaller portions so they are easier to use and you can get out the amounts you need.
Once you've got your marshmallows divided up they need to be well wrapped to stop air or moisture getting to them as this will increase the risk of sticky and deflated marshmallows!
I find it easiest to use tin foil for this, or you can using cling film if you prefer.
Make sure your marshmallows are well wrapped. Then pop them in a suitable freezer-safe container/ bag for an extra layer of protection.
This step is important when it comes to thawing too. If they're not in an air-tight container and protected from the moisture in the air, they can become sticky.
The best container to freeze marshmallows
Once the marshmallows are well wrapped you can use any freezer-safe container or bag. I like to use containers so they don't get squashed, but sometimes bags are better if you're only freezing a small amount.
It's always a good idea to label your container with the contents and the date it went in the freezer. This really helps keep track of what's hidden at the back of the freezer when you can't remember how long it's been there!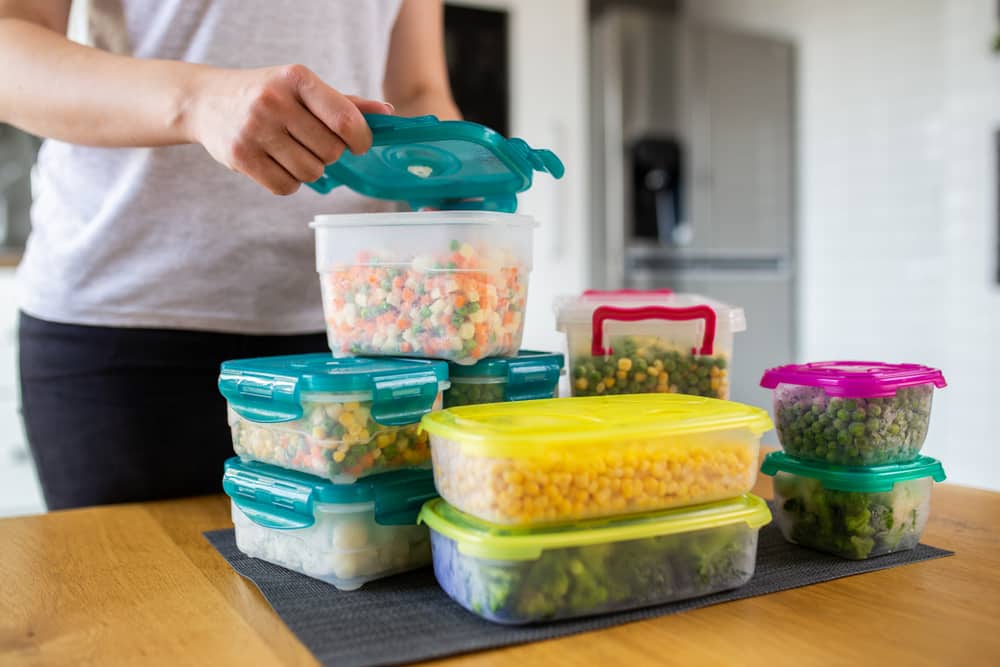 How long can you freeze marshmallows
You can freeze marshmallows for up to 4 months. You should make sure to keep them well wrapped to prevent freezer burn. This will protect the marshmallows from getting more sticky.
How to defrost frozen marshmallows
Due to the high air content in marshmallows, they defrost pretty quickly.
When you're ready, grab what you need out of the freezer and let them sit on the counter. At room temperature, it should only 10-20 minutes until they return to their original bouncy selves.
Ideally, do this in an airtight container to prevent too much moisture from the air condensing on or near them.
Depending on what you're using marshmallows for, you may not even need to defrost them. So if you're baking with them, i.e. for gooey cookies, they can be melted straight away.
If you find the defrosted marshmallows are sticky you can toss them in a tablespoon of cornflour or icing sugar. Just dust off and excess powder and they're ready to go.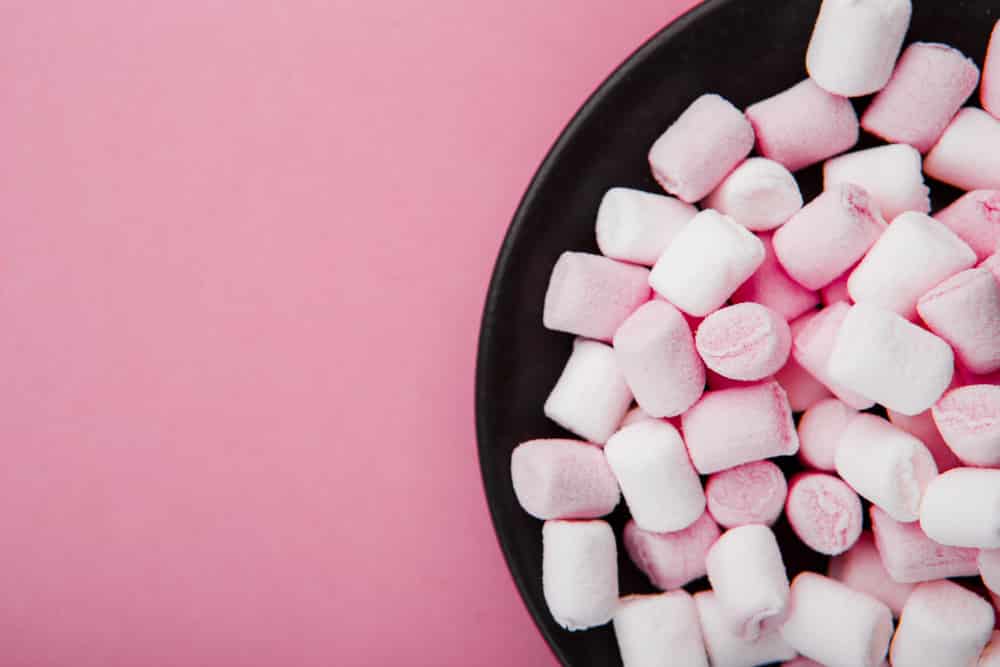 Dishes to cook with your frozen marshmallows
Marshmallows are a diverse sweet treat, and if you can resist just eating them as they are why not try some of these yummy ideas.
Indulgent hot chocolate with marshmallow topping, try adding a few drops of peppermint extract too for a tasty twist.
You could try making my super cute pink heart cake pops which are really fun to do with the kids.
Whip up a batch of rocky road or add them to a tiffin cake.
Try using a marshmallow frosting when you next make cupcakes.
Use them for an American camp fire classic - s'mores.
For more tips on freezing food to reduce waste, check out my other how to freeze food articles.
Now you're armed with all the facts you'll be able to freeze your marshmallows and defrost them without hassle. What do you love most about marshmallows? Let me know in the comments and feel free to ask any questions!