Pepperoni is a versatile cured meat, delicious on pizza and in many other recipes! You might think cured meats can last for ages, but as with all food, and particularly meat, it can go off if not stored correctly. A great way to keep your pepperoni for longer is to freeze it!
With an Italian-American recipe similar to salami, pepperoni can be made from a mixture of cured pork and beef, normally seasoned with things like paprika or chilli pepper, hence its name.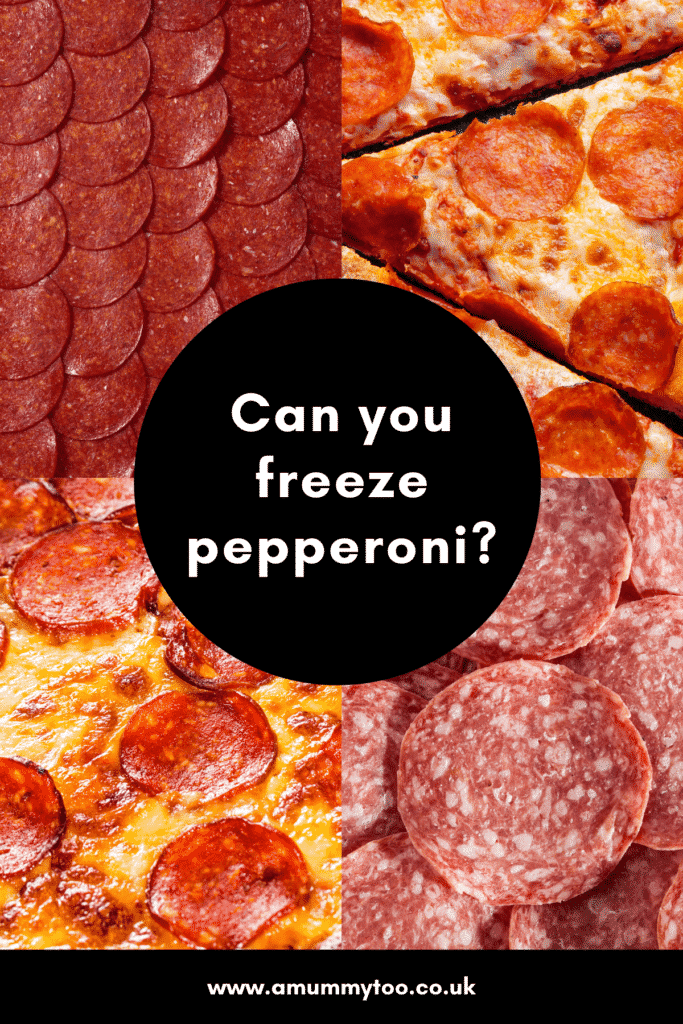 Make sure your pepperoni is safe to freeze
As with all cured meats, pepperoni has been prepared in such a way as to preserve and extend the shelf-life of meats which would usually go off very quickly. That said, they will still go off eventually!
Always follow the 'use by' date on meat products as this is a guide from the manufacturer as to when the food is still safe to eat. So do make sure you get your pepperoni in the freezer before the 'use by' date.
Pepperoni has a long shelf life when sealed, most manufacturers advise using it within about 3 days of opening. So if you're opening a fresh packet of pepperoni make sure to freeze it as soon as possible after opening to reduce any risk of contamination.
You may have bought your pepperoni from a deli that hasn't put a use-by date on the label, if you're at all worried give them a call and ask!
Check your pepperoni has been stored in an airtight container in the coldest part of the refrigerator. This is generally the bottom shelf, and also the best place to store meat in general as if anything drips or drops downwards it won't be onto anything else.
Also, check it doesn't have signs of deterioration. Key clues are it turning brown, feeling slimy or giving off a strong or unpleasant odour. These are all signs that pepperoni is not safe to eat, let alone freeze, and is best discarded in its entirety.
Preparing pepperoni for the freezer
Whilst you're preparing your pepperoni for the freezer have a think about what you might be using it for. Do you need a few slices to add to pizzas, or some bigger pieces to throw in a pasta sauce?
If you have a large piece of pepperoni sausage I would definitely recommend slicing it up before putting it in the freezer! Then you can just get out what you need, and it will defrost more quickly and evenly.
Perhaps you took advantage of a two for one offer at the supermarket and want to put one packet in the freezer. If so, it might be a good idea to leave it unopened as the airtight packaging will have a protective atmosphere that will help prevent freezer burn. This is of course if you think you can use it all when it's defrosted!
Remember, you can't refreeze frozen pepperoni so smaller batches might be the best idea, you can always get out 2 or 3 bags at a time if you need more than a few slices.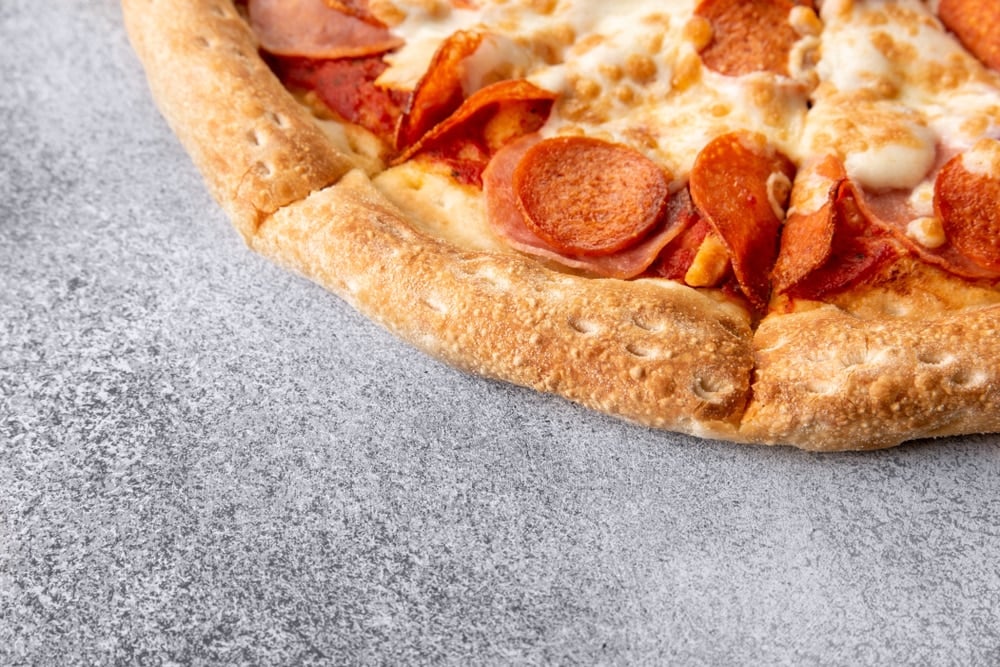 The best container to freeze pepperoni
Any freezer-safe bag is fine for storing your pepperoni, and I would recommend you wrap the slices in parchment or baking paper before putting them in the bag, which makes separating them from each other super easy and allows you to store a lot in a single container but still only take what you need - and it adds another extra layer of protection.
Make sure to squeeze out as much air as you can before sealing the bags to help prevent freezer burn.
Always label your bags with the date and what's inside, you can add the original sell-by date too if you like.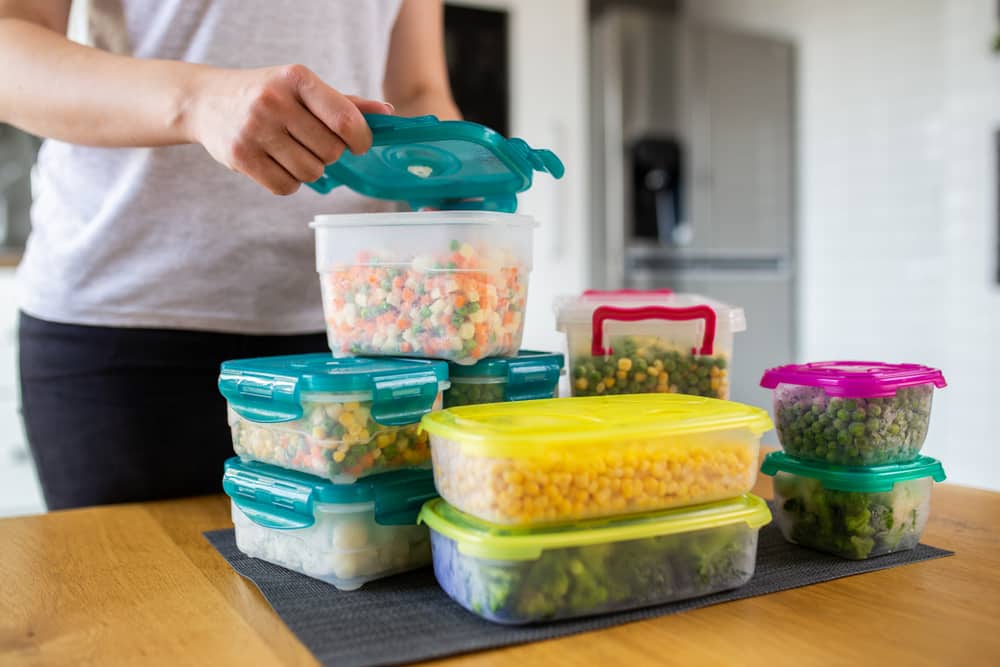 How long can you freeze pepperoni?
If stored correctly pepperoni can be kept in the freezer for up to 3 months with very little change to taste or texture.
How to defrost frozen pepperoni
Defrosting pepperoni couldn't be simpler, just grab out as many bags or slices as you need and pop them in the fridge overnight to defrost.
Make sure to use your pepperoni within 24 hours of defrosting. Don't forget you can't refreeze defrosted pepperoni unless you've used it for a recipe where the whole dish has been cooked thoroughly.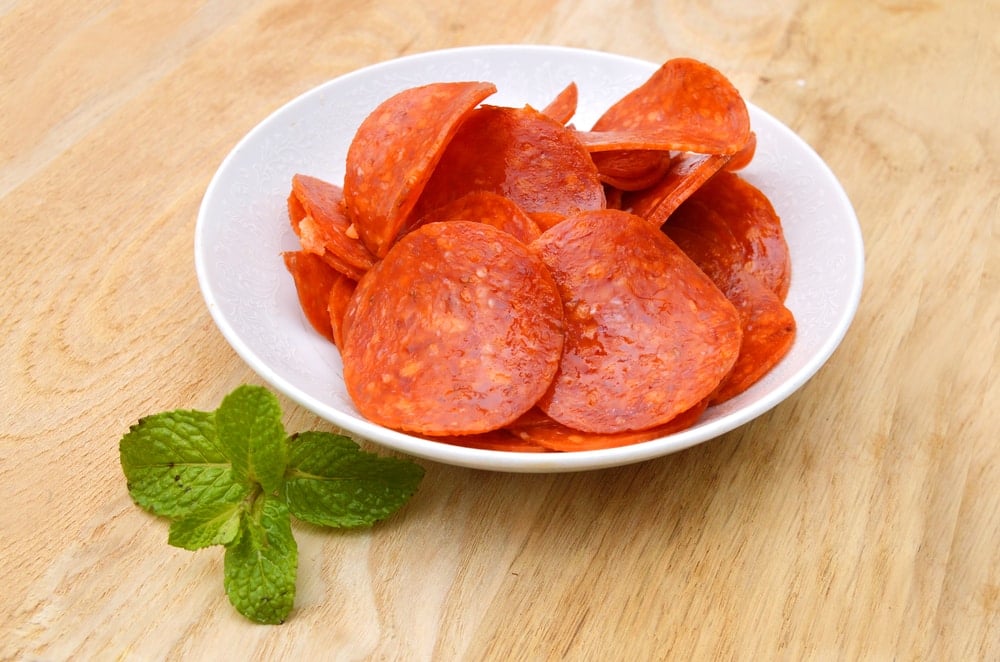 Dishes to cook with your frozen pepperoni
Pepperoni can be such a versatile and handy thing to have ready in the freezer to boost simple dishes to the next level. Why not give some of these ideas a try!
This 15-minute flatbread pizza is always a crowd-pleaser, perfect with a few slices of pepperoni on top!
Try adding pepperoni to cheese toasties for a treat lunch.
Pepperoni can add a flavour kick to pasta bakes.
It's always delicious with some fresh crusty bread as a snack.
It's also great in a wrap with some salad and grated cheese!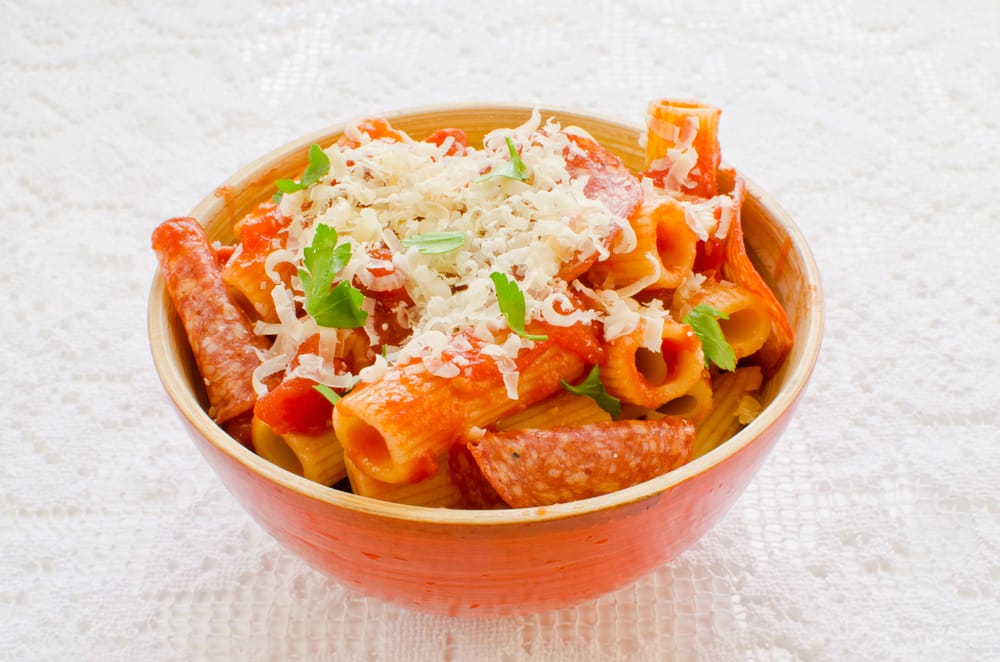 The next time you have too much pepperoni you're armed with all the facts to get it in the freezer ready and waiting to be enjoyed later on!
For more tips on freezing food to reduce waste, check out my other articles on how to freeze food, including;