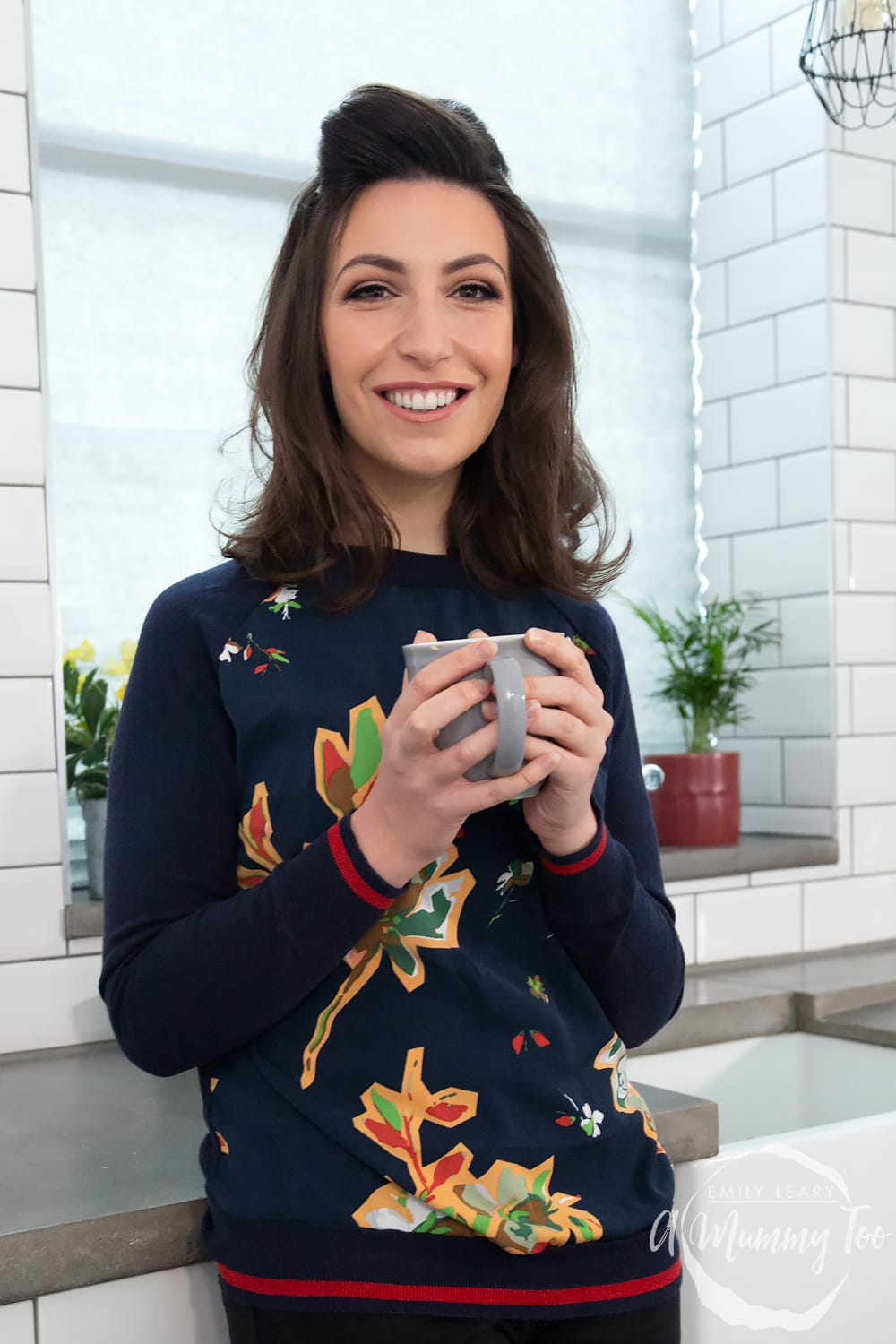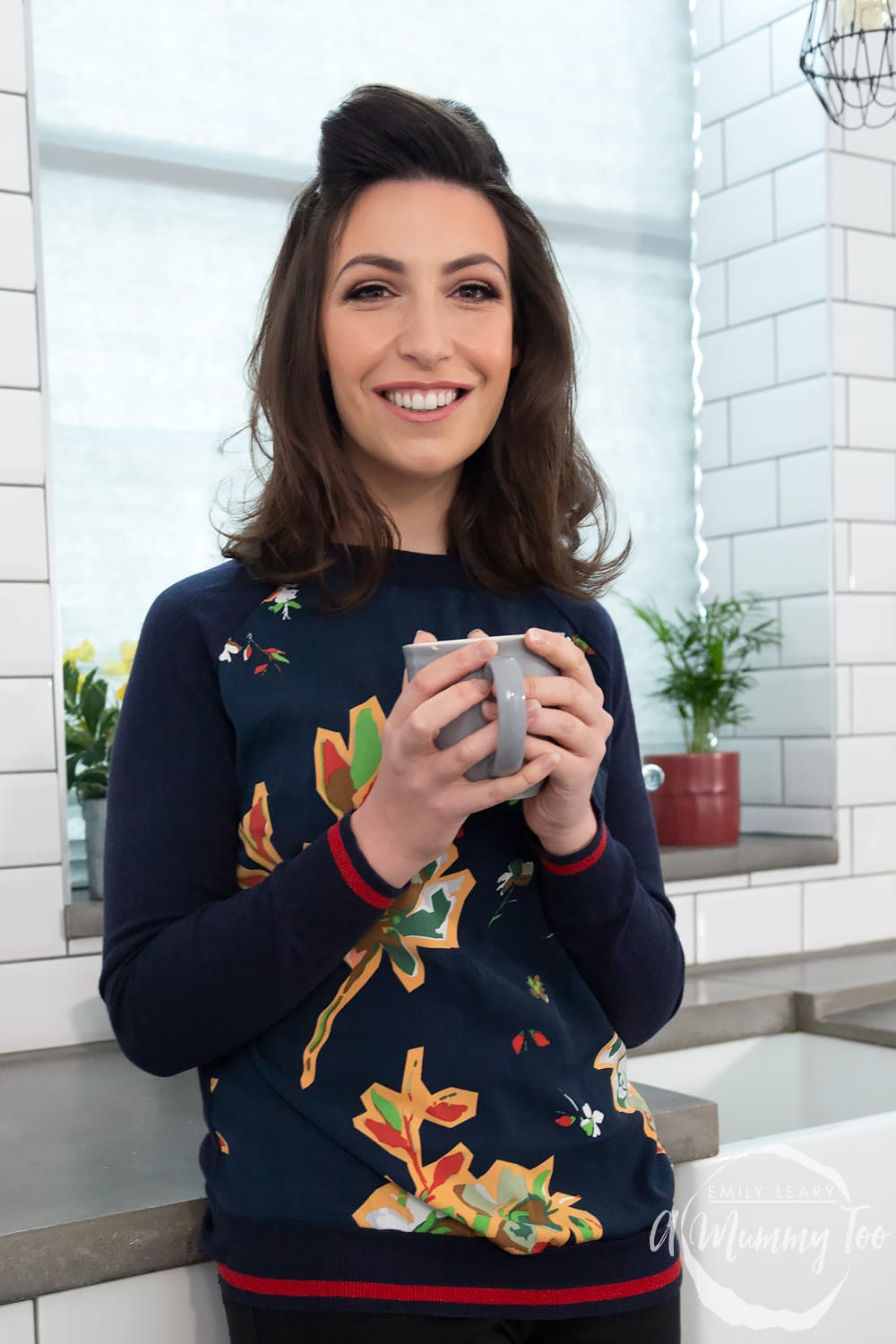 As regular readers will know, right at the end of 2018, I had hidden braces (lingual braces) fitted to help reposition my crowded teeth. They're braces that are fitted on the inside surface of the teeth, so that they don't show when you talk and smile, and I'm having the treatment with Signature Orthodontics in return for sharing my experiences.
I'm really excited to have a smile that I'm confident to share. The progress over this first 6 months has been incredible. Here's a look at how the top arch has moved in the first 13 weeks - amazing, right?!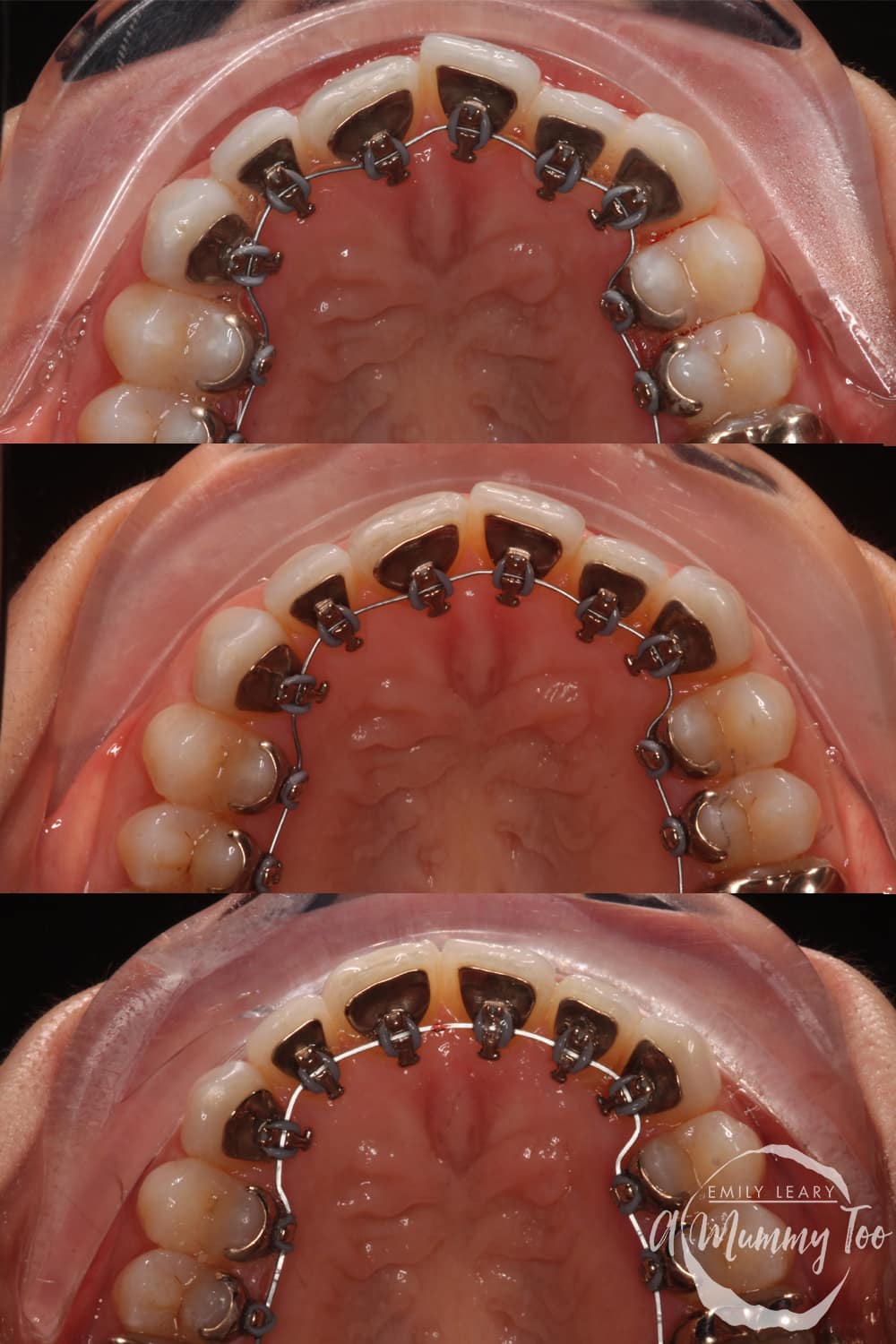 My orthodontist, Dr Preet Bhogal, is taking care of making sure the braces do their job, with check ups and tightenings approximately every 6 weeks.
My job is to concentrate on the maintenance of my lingual braces day-to-day, keep them clean and my teeth healthy.
Just like with standard traditional "train track" braces, keeping lingual braces clean is essential to an effective treatment plan. However, due to lingual braces being attached to the inside surface of the teeth, the process can be a little more tricky, as you can't always see what's going on.
What I find that means is that you need to be super careful, thorough and diligent, so I've pulled together all the tips I have use to keep my braces super clean, totally comfortable and doing their job well!
Avoid sticky foods
Chewing gum, toffee sweets etc. are a no go when you've got braces. These sticky foods quickly and easily get stuck within your brace tracking and can be almost impossible to remove without professional assistance.
They can even cause permanent damage to your braces which will set your treatment back and very probably add to the cost. Don't risk it!
Avoid hard foods
You don't have to live on a diet of soup (although you might want to in the first week when your teeth feel wobbly!) but you do have to be sensible and that means changing your diet for the duration of your treatment.
I find it I have to eat carefully, focussing on small pieces of food so that I don't really need to bite with my front teeth, instead using just my back teeth to chew where the biting surface area is larger.
Most importantly, no nuts, no crusty bread, no hard cookies, nothing that could potentially overstress your teeth and braces, or worse, wedge between your teeth and the wire and cause the brackets to come off or cause all sorts of other damage.
Avoid sugary food and fizzy drinks
Aim to minimise the sugars you consume from food and drinks.
Sugary foods can damage your tooth enamel irreparably and what's the point of working so hard to get straight teeth, only to have them full of cavities.
You could also end up with additional plaque build-up, which could impact the quality of your brace's performance, causing staining and additional dental problems.
My dentist advises against having any fizzy drinks at all and suggests that if you must have a sweet treat, that you try to have a piece of cheese afterwards to neutralise it, and brush your teeth soon after, as normal.
Take your time to clean your teeth properly
With the fitting of any kind of braces, your teeth become much more complex to clean. There are brackets to clean, wires to try to get around, and all sorts of other little hard to reach areas.
As a result, the normal dental routine you've had in the past will get longer.
I generally clean after every meal, taking about 10 minutes per session, and again before bed if necessary. Yes, that's 30-40 minutes of brushing a day - but the effort is worth it to avoid cavities!
Brush with an electric toothbrush
I've use my Oral B electric toothbrush with a normal head for the outer surface of my teeth and my bite. However, I've purchased a specially designed orthodontic head for the inner surface of my teeth (where my braces are fitted). It has a notch in the centre of the brush, which allows it to fit around each of the brackets as I clean.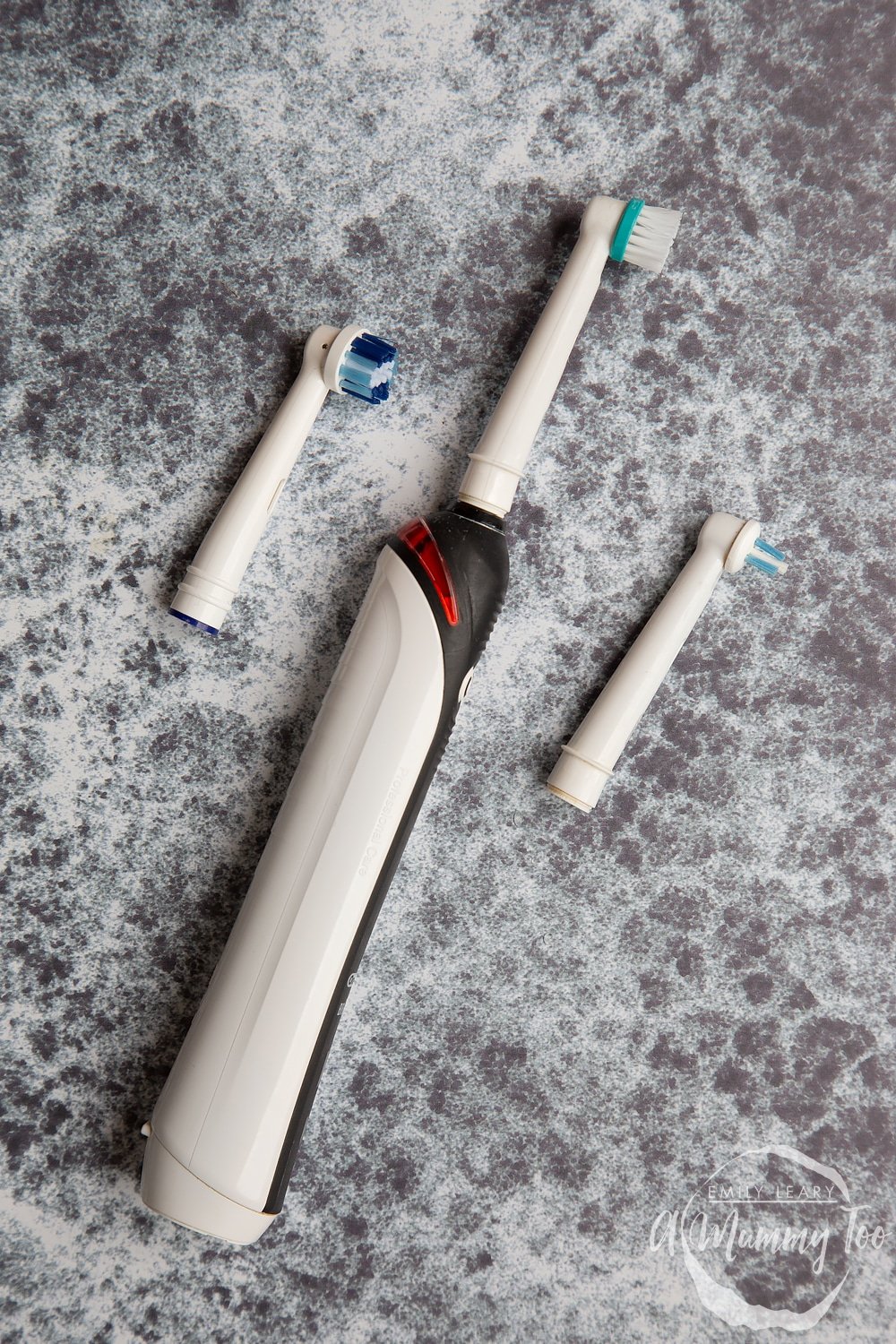 Use a gentle toothpaste and mouthwash
You'll need to use a good quality toothpaste with the correct fluoride content according to your orthodontist's advice. Once you've completed your dental cleaning routine, it's usually best to finish off by rinsing with a mouthwash to remove any loose particles and give an extra dose of fluoride.
On the recommendation of my orthodontist, I've been using Vitis toothpaste and Vitis mouthwash.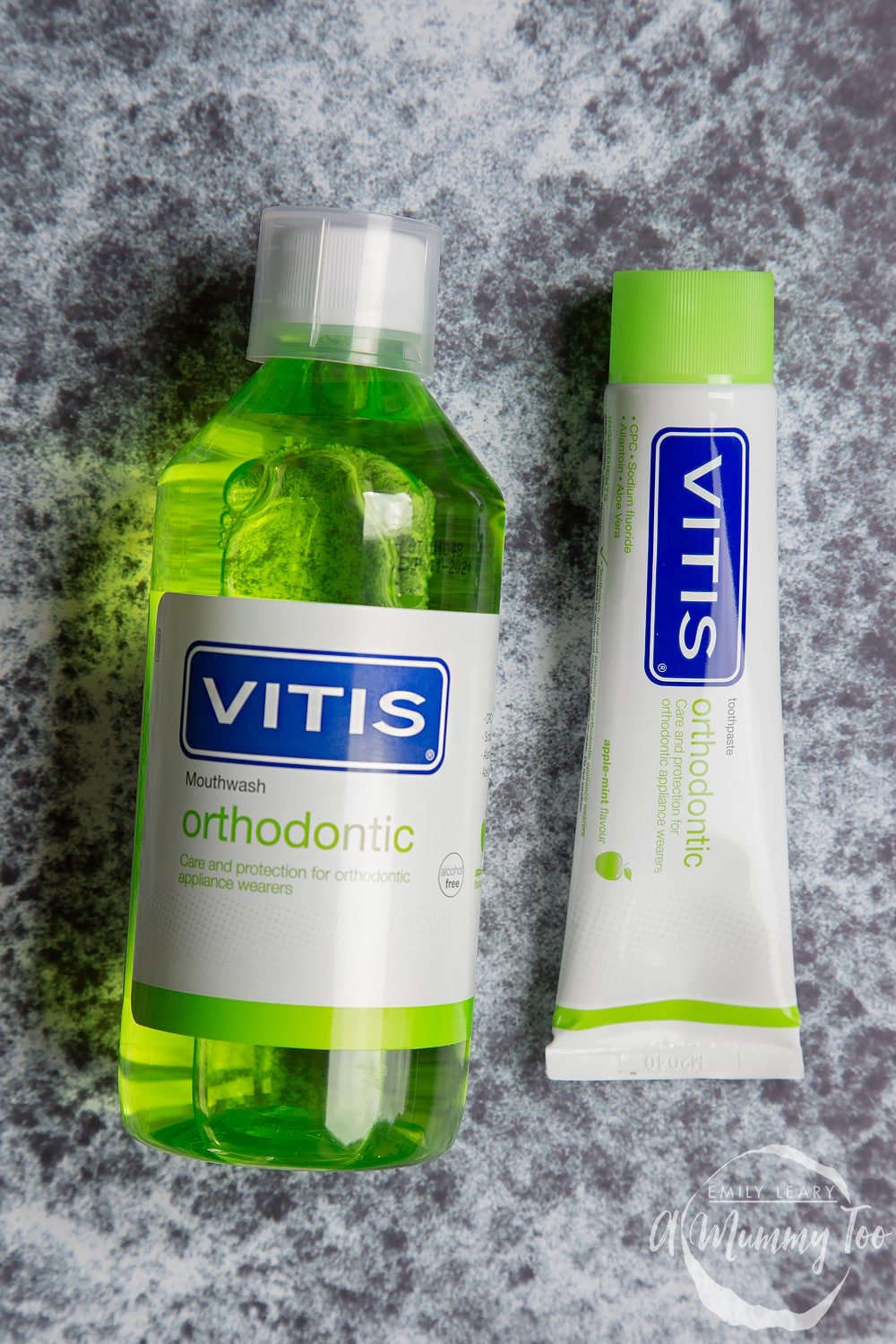 Floss and clean everywhere
Both the toothpaste and mouthwash are designed specifically for those with orthodontic appliances. They care for your teeth and come in a mint and apple flavour, which is designed to taste and feel mild so that they don't sting sensitive gums or any sore areas on the tongue.
Based on the recommendation of my orthodontist at Signature Orthodontics I purchased a pack of interdental mini brushes to clean between the teeth and the wires/brackets.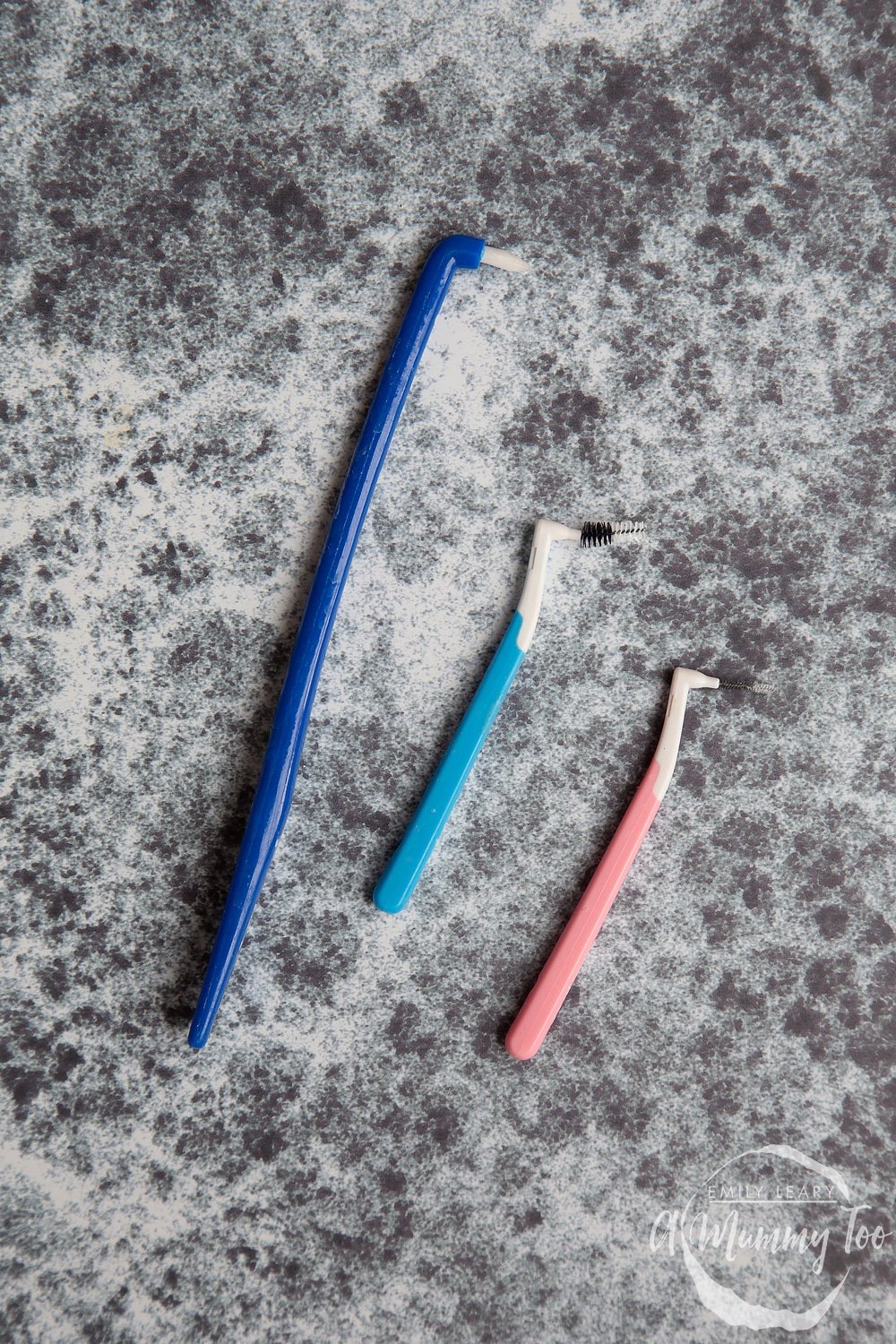 On top of this, I've recently purchased a cheap water flosser from Amazon. I've found this is amazing for getting the brackets really clean even in the most fiddly spots.
Carry a manual toothbrush and toothpaste
You're unlikely to be at home 24/7 so it's a really good idea to carry a manual toothbrush and toothpaste with you at all times.
I don't carry all my little interdental brushes and flossers everywhere, but I do like to make sure I can keep to a good hygiene routine when I'm out and about.
And this isn't just about hygiene, it's about comfort too. Sometimes, after eating, the braces can feel packed with little bits of food. This can feel quite unpleasant and can also cause the tip of your tongue to try to wiggle them free.
This will quickly make your tongue sore, so the sooner you can give your teeth a proper brush after eating, the better.
Schedule regular hygiene appointments
In addition to my regular checkup with the orthodontist, I've been advised to schedule a cleaning appointment with my dental hygienist at every 3-6 months.
Being specially trained, and with advanced equipment, they can provide an intense clean of my teeth and the lingual braces, removing any plaque build-up.
And since they take time to get a close look at the whole mouth, they can also provide advice about any areas that need to be cleaned more thoroughly as part of your daily routine, plus give tips on the tools you should use, or use differently.
Use dental wax
I haven't had a lot of pain with lingual braces, but there is sometimes an issue with them catching on my tongue and causing little cuts and sores, especially in the first few weeks.
I use dental wax anywhere I feel my tongue rubbing. It's a malleable wax that you break off in small pieces and press onto the metal brackets, creating a smooth barrier.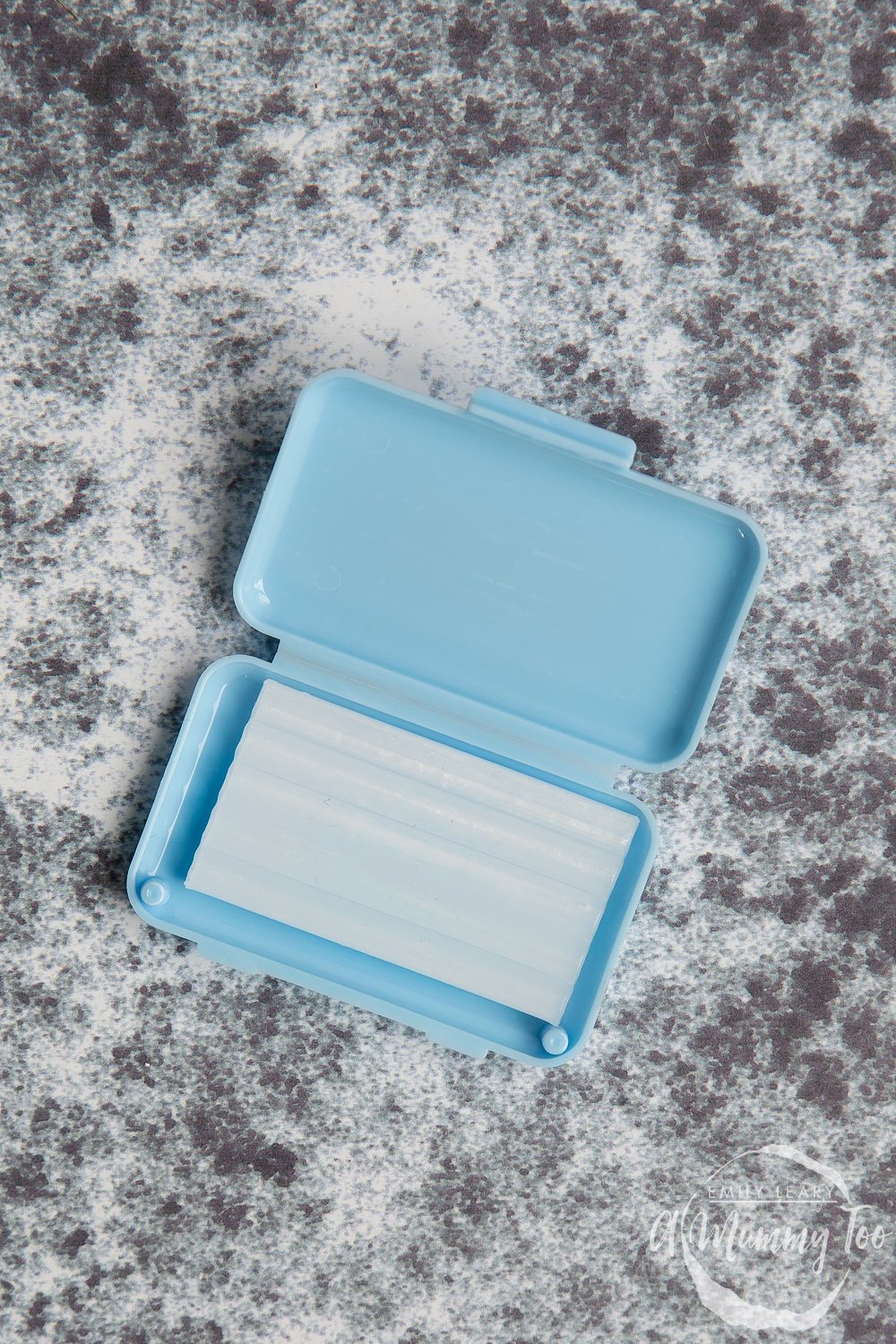 Initially, I used this a lot, but now I only need it very occasionally, such as when my braces have just been tightened and my tongue is getting used to the new positioning of the brackets.
However, because wax is very soft, it tends to come off quite easily, especially during eating, which can be a problem if the bracket that is causing irritation is then exposed during chewing.
For those ocassions when I have a very irritated spot on the side of my tongue and wax isn't enough, I use a Gishy Goo! It's a silicone that squeezes out of two tubes. You mix it between your fingers and press it onto the bracket when it quickly sets firm and lasts all day, or until you next brush your teeth.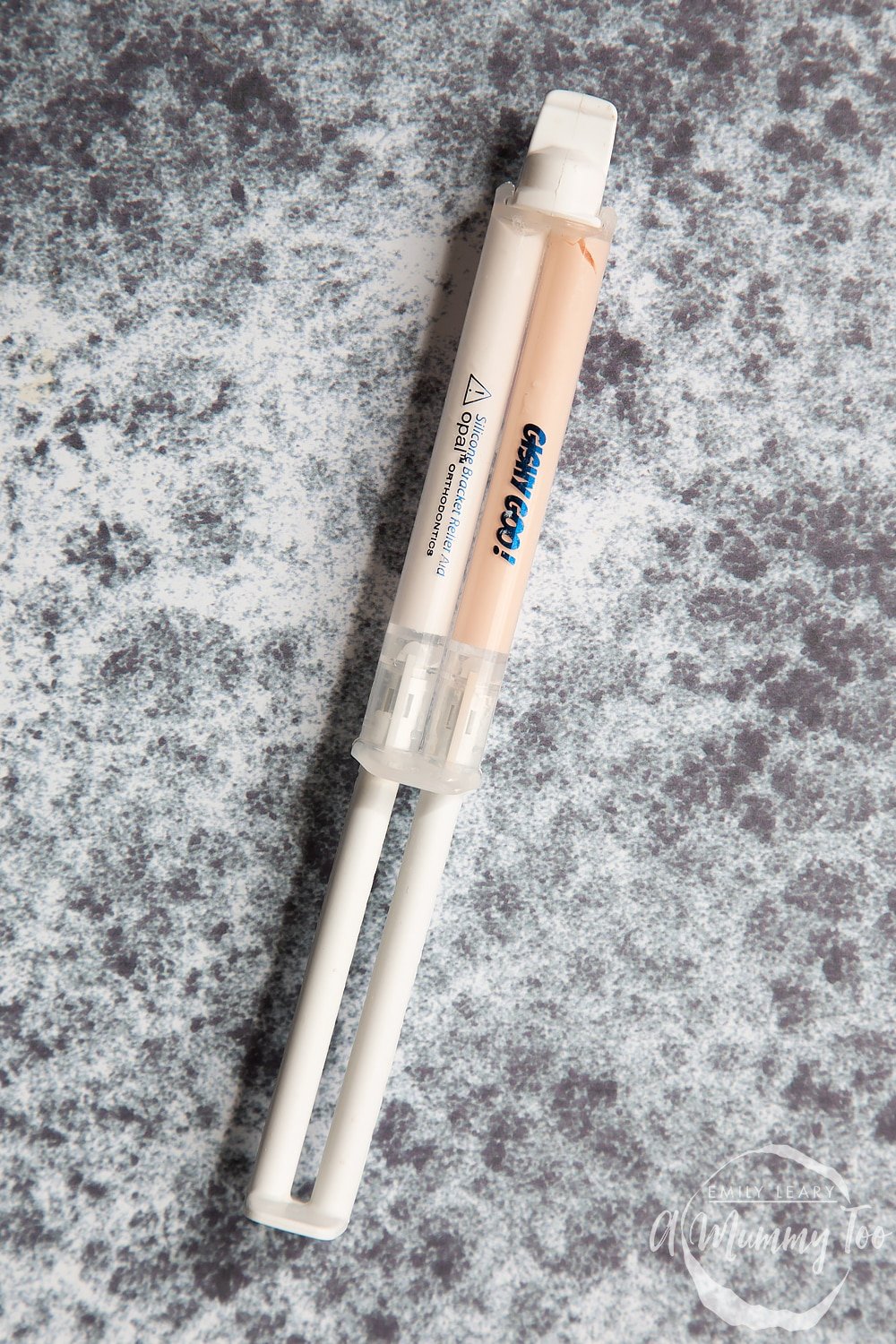 Gishy Goo! is expensive, so I wouldn't recommend using it all the time, but when you have a really sore spot, it offers incredible relief.
Use breath freshener spray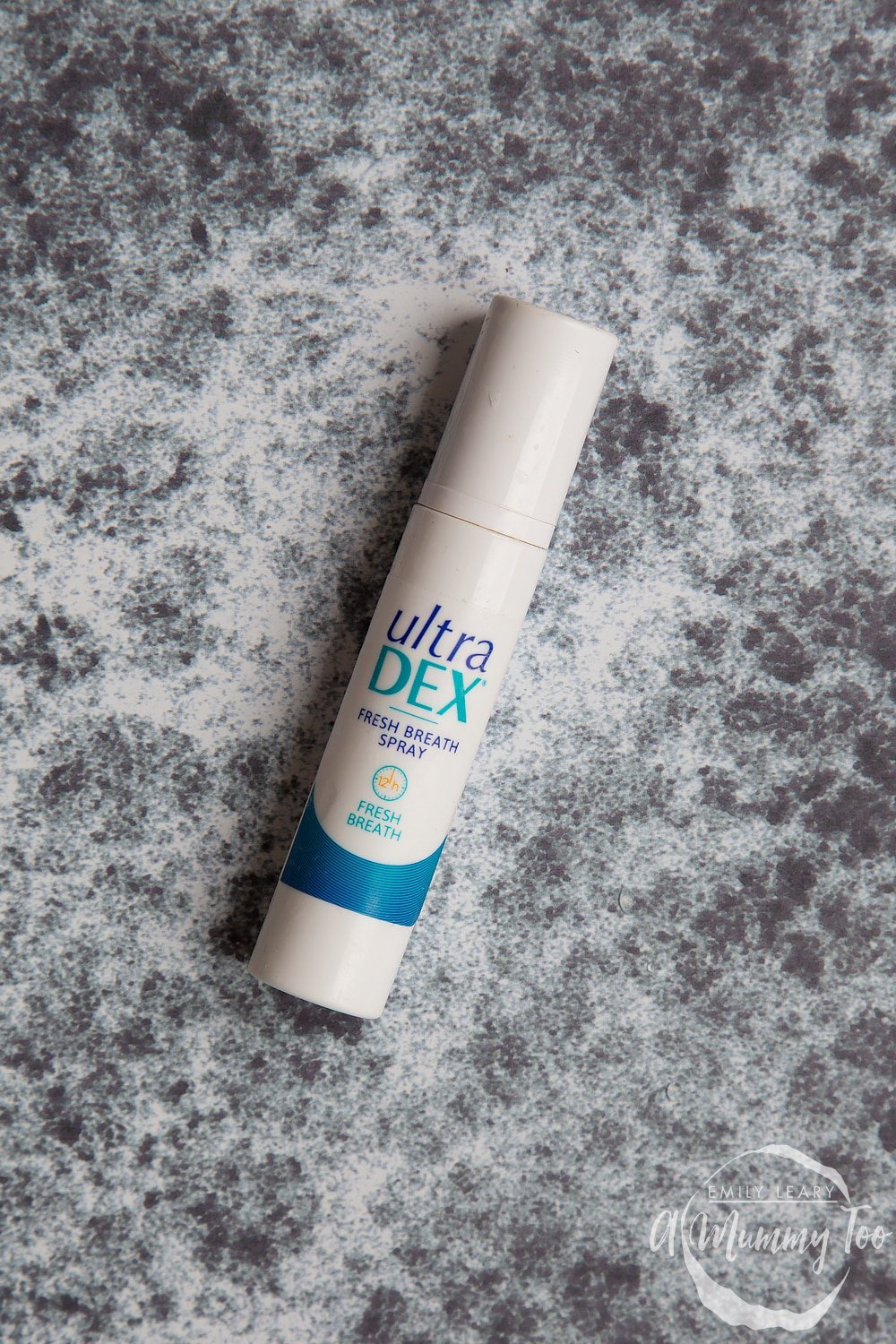 I've always been pretty self-conscious about having fresh breath and so before braces, if I was away from home, I would pop a piece of chewing gum in my mouth after every meal. Of course, I can't do that now - it would ruin my braces!
Instead, I now rinse my teeth with clean water and then use a sugar-free breath freshener spray, which doesn't get rid of much bacteria or food particles, but just helps to make my mouth feel fresh until I am able to go somewhere to brush my teeth thoroughly.
So that's how I care for my hidden braces. If you have any questions about them, just let me know!
I'm receiving orthodontic treatment from Signature Orthodontics in return for documenting my progress.