You'll start by whisking butter and sugar together until pale and creamy, then you'll gradually whisk in beaten eggs.
Once combined, you'll fold in self-raising flour, and then gently stir in the zest of four lemons and the juice of two. Yep, this is a lemony cake!
Your lemon drizzle tray bake batter will then be ready to spoon into a line tray and bake!
To make the lemon drizzle syrup, you'll simply boil icing sugar with the juice of four more lemons.
You'll then use a skewer to poke holes all over the top of the lemon tray bake and then brush the lemon drizzle syrup all over the top, allowing it to sink into the cake and create an irresistibly sticky glaze on top.
Make sure to allow your cake to cool completely before lifting out and slicing into the gorgeous squares. Aren't they beautiful?
Lemons
Eggs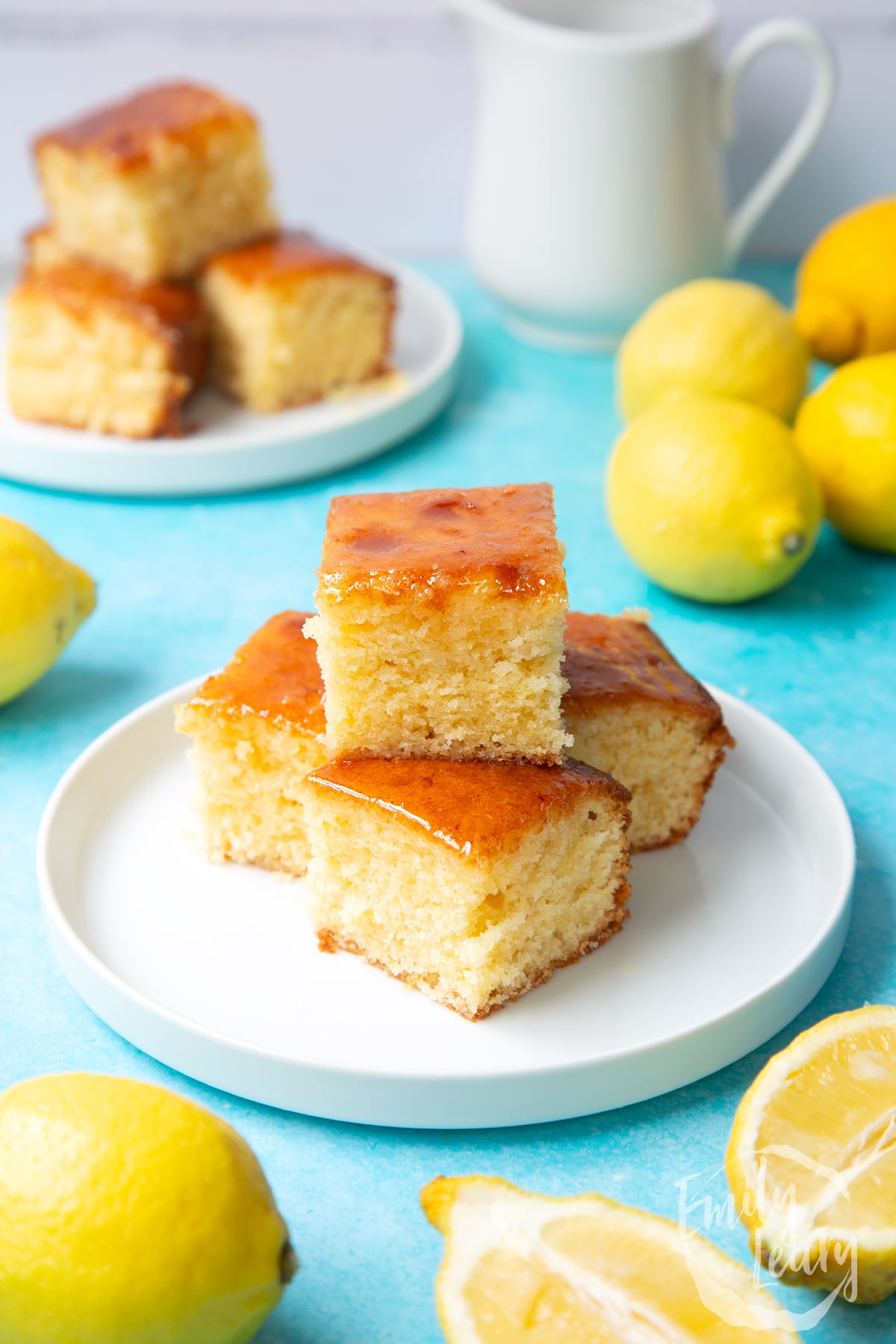 Butter
Flour
Sugar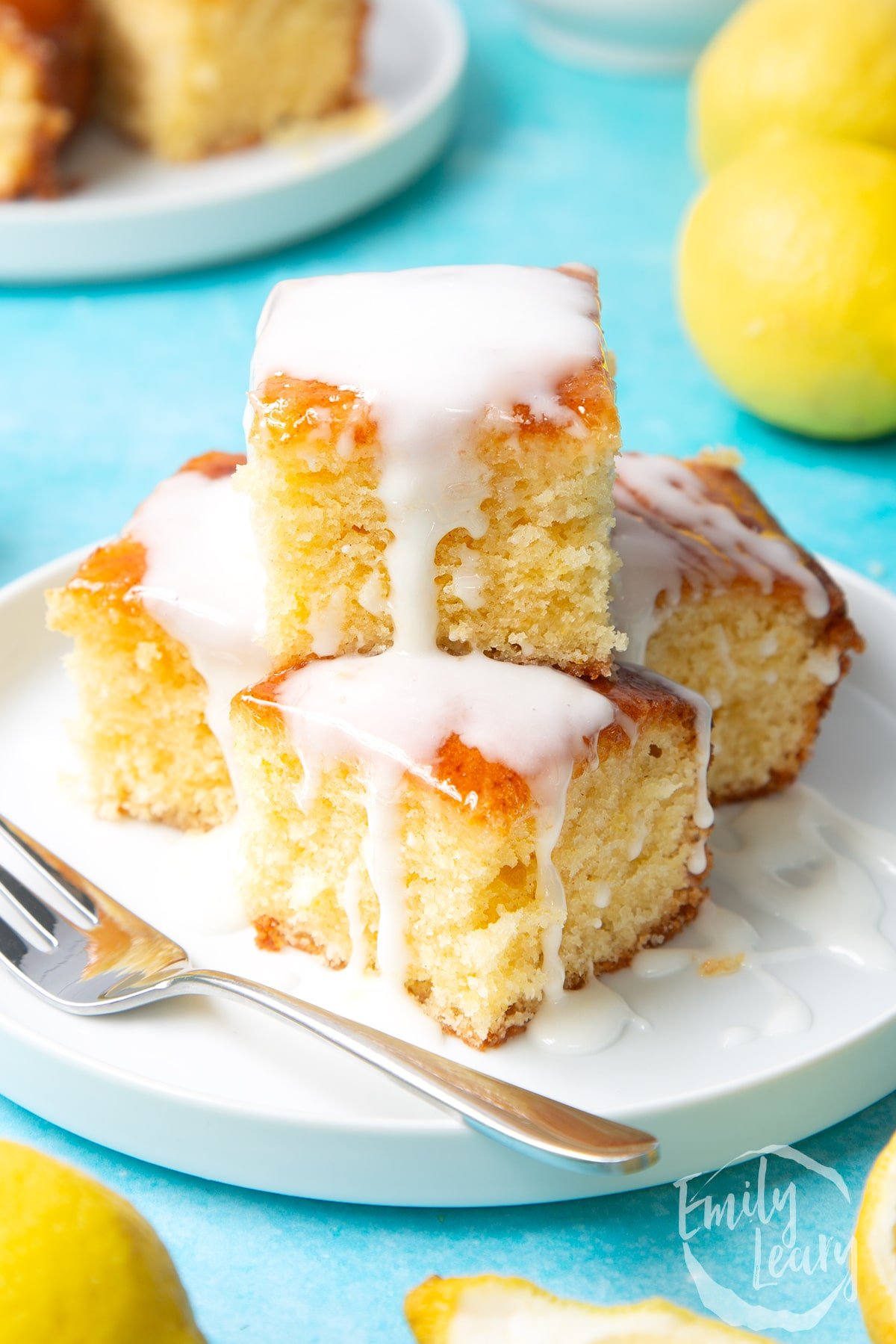 And once you've given the recipe a go, I'd love you to come back and leave a comment letting me know how yours turned out.
I'd love to see your videos and pics, too! Just tag me on social media. I'm @emilylearycooks on Twitter and TikTok or @amummytoo on Instagram.