Dairy-free yogurt is a good alternative for those who are dairy-intolerant or have dairy allergies. It's also a great choice for those who are vegan or lactose-intolerant. But they're not all created equal so which is the best dairy-free yogurt for cooking?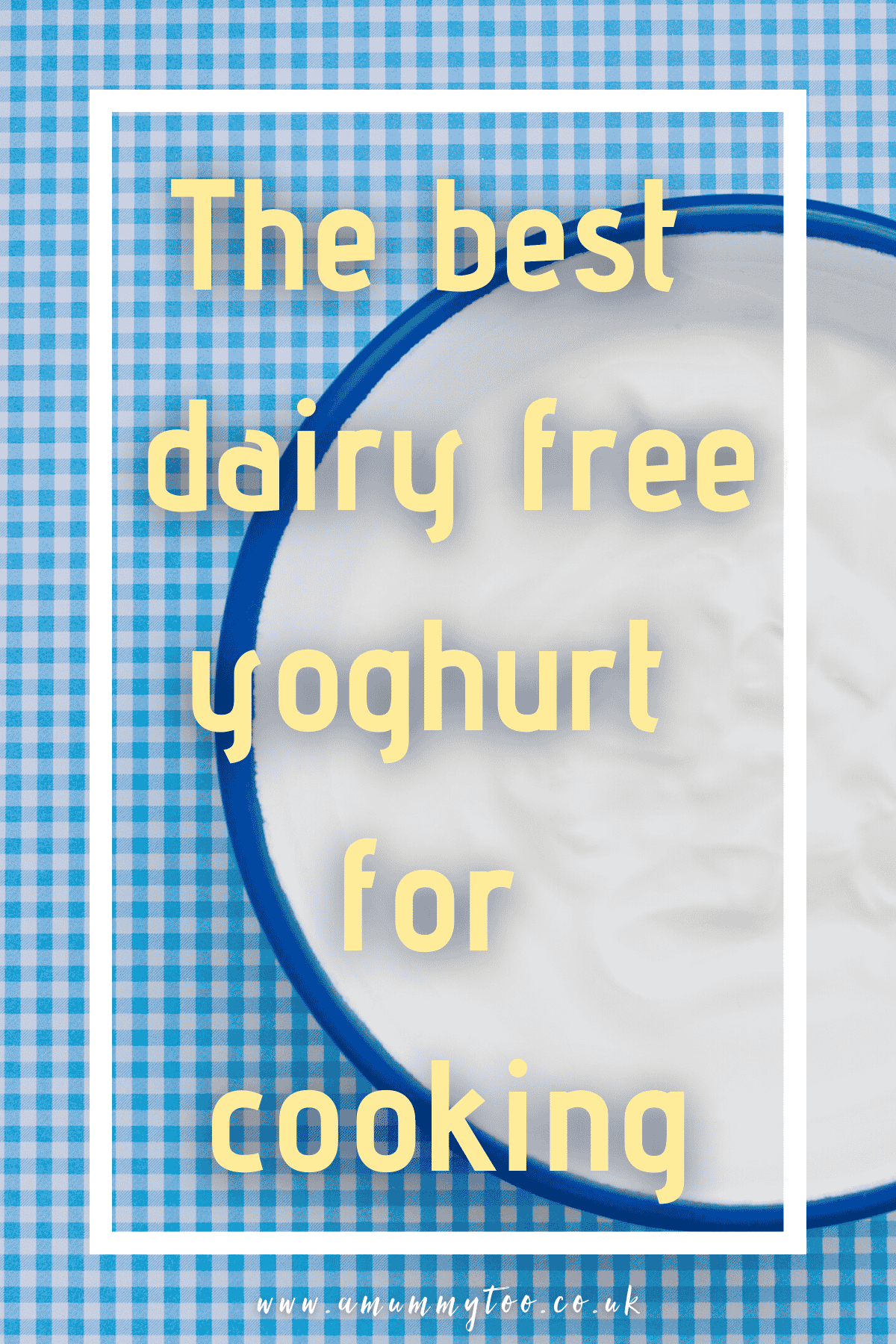 Th best dairy free yogurt for cooking will depend on what you are cooking! There are many different types of dairy-free yogurts on the market today. Some of the most popular varieties are soy yogurt, coconut yogurt, and almond yogurt.
Some kinds of dairy-free yogurt have a different flavour, but most have a similar texture. Equally, some are better at resisting curdling in hot foods than others. So even if they look similar, there may be subtle differences.
Lets go into more detail. Click to jump to any section or keep scrolling to learn more.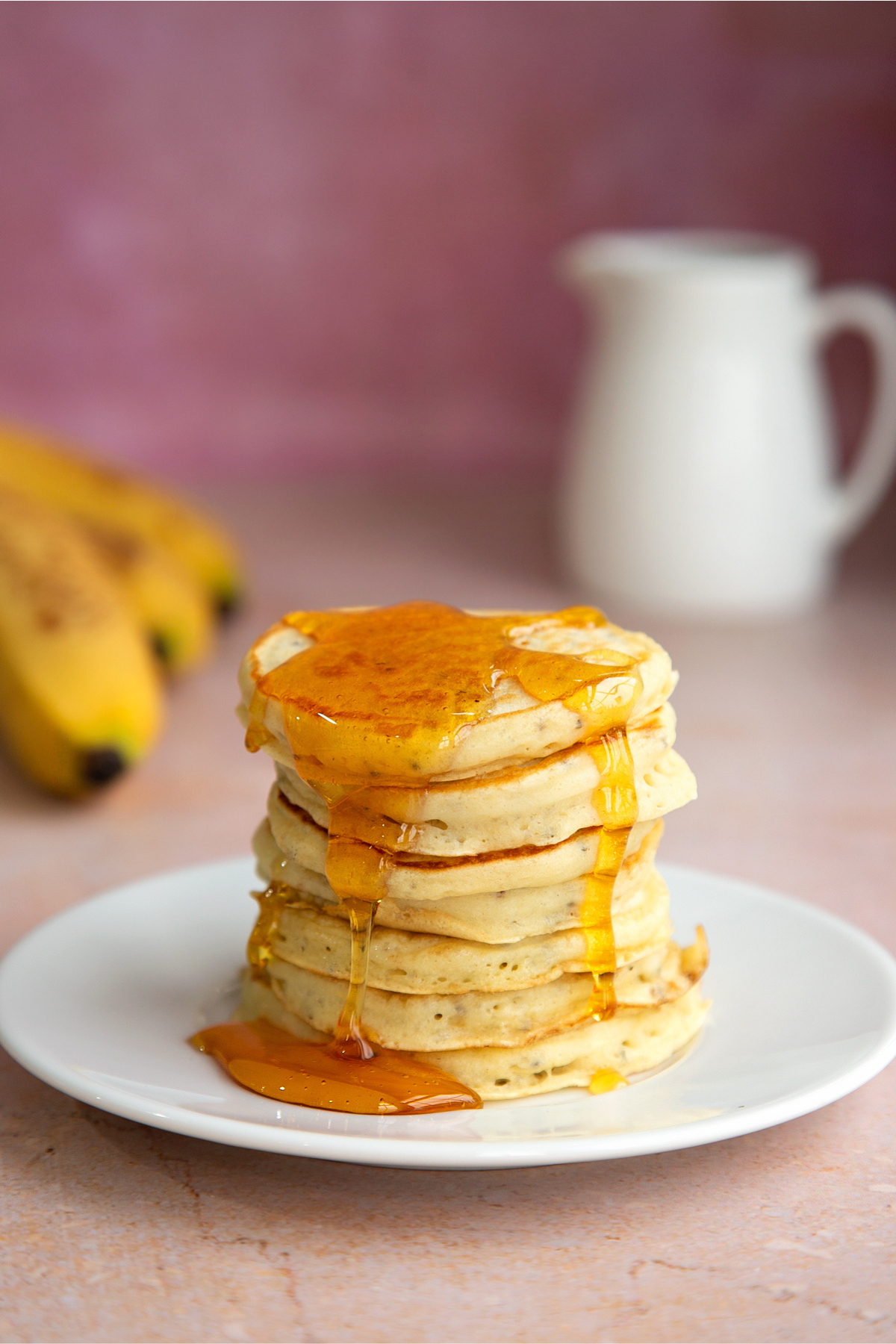 What is dairy-free yogurt made from?
Dairy-free yogurt is a catchall name for a plant-based yogurt that doesn't have dairy in it. So there are several ingredients you can use to make dairy-free yogurt.
Most kinds of dairy-free yogurt available in supermarkets are typically made using soy milk, coconut milk, almond milk or oat milk.
Like dairy-based yogurt, dairy-free yogurt can come plain or flavoured with fruit, sweeteners, chocolate or other flavourings. It can also be made in a variety of thicknesses and fat contents.
The thickness, flavour and fat content are what you should pay attention to when selecting the best dairy-free yogurt for cooking in your recipe. Ideally, you should buy a dairy-free yogurt that has the closest fat content to its dairy counterpart.
This is because a difference in water or fat can change the texture or cooking time of your recipe - if you're substituting dairy for non-dairy.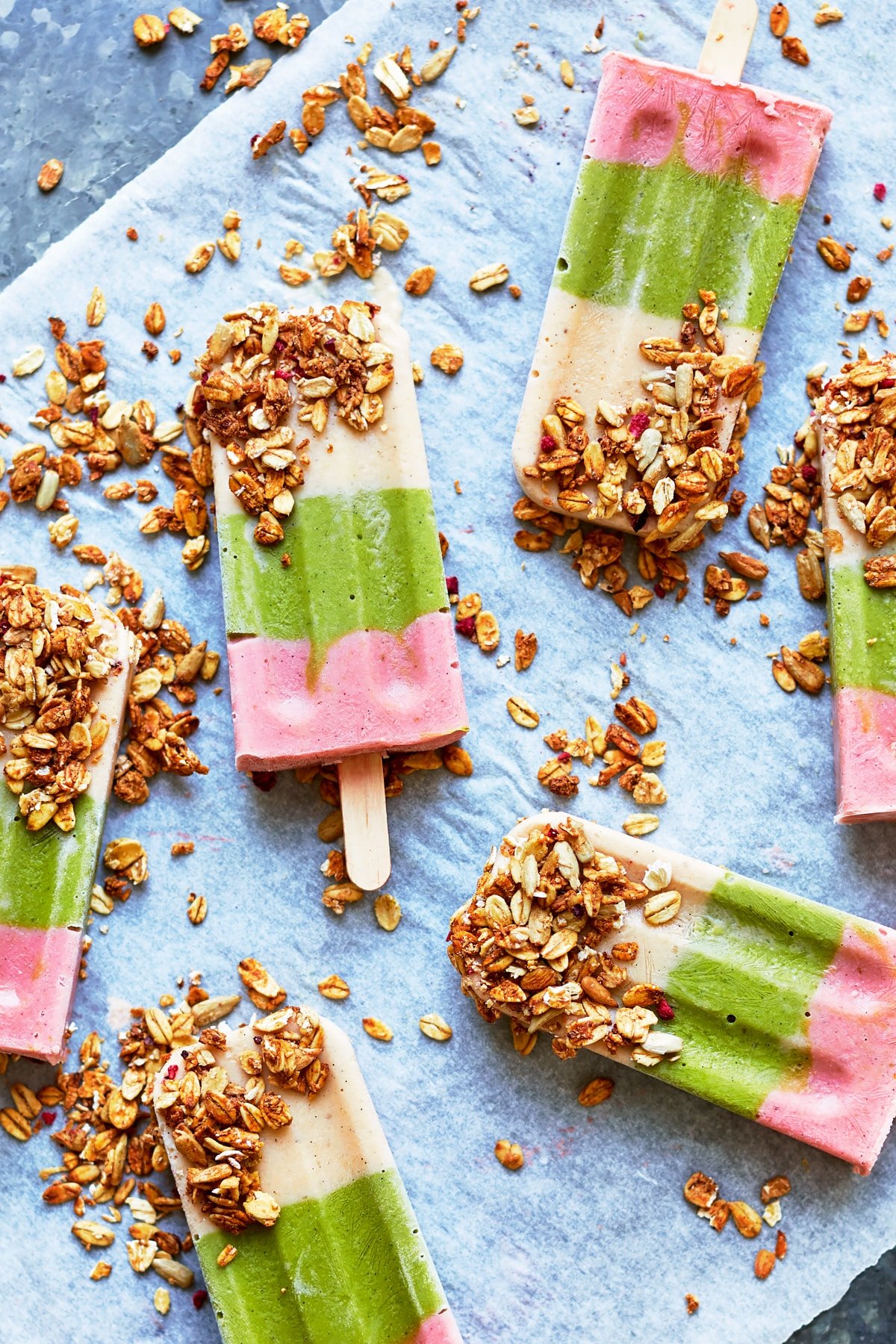 Does dairy-free yogurt have the same health benefits and probiotics as dairy yogurt?
Most dairy-free yogurt is fortified to contain vitamins and minerals. Though the health benefits of dairy-free yogurt depend on the ingredients used to make it.
For example, soy yogurt contains isoflavones which have been linked to health benefits like cancer prevention. Coconut yogurt is a source of lauric acid, which has antimicrobial and antibacterial properties. And almond yogurt is a good source of vitamin E.
When it comes to probiotics, dairy-free yogurts can contain live and active cultures - just like dairy yogurts. But the number and type of probiotics in dairy-free yogurts can vary depending on the recipe used to make them.
In a nutshell, dairy-free yogurts can be just as nutritious or even more nutritious than dairy yogurt - it just depends on what it's made from. So, if you're looking for dairy-free yogurt with specific health benefits, make sure to check the label before you buy.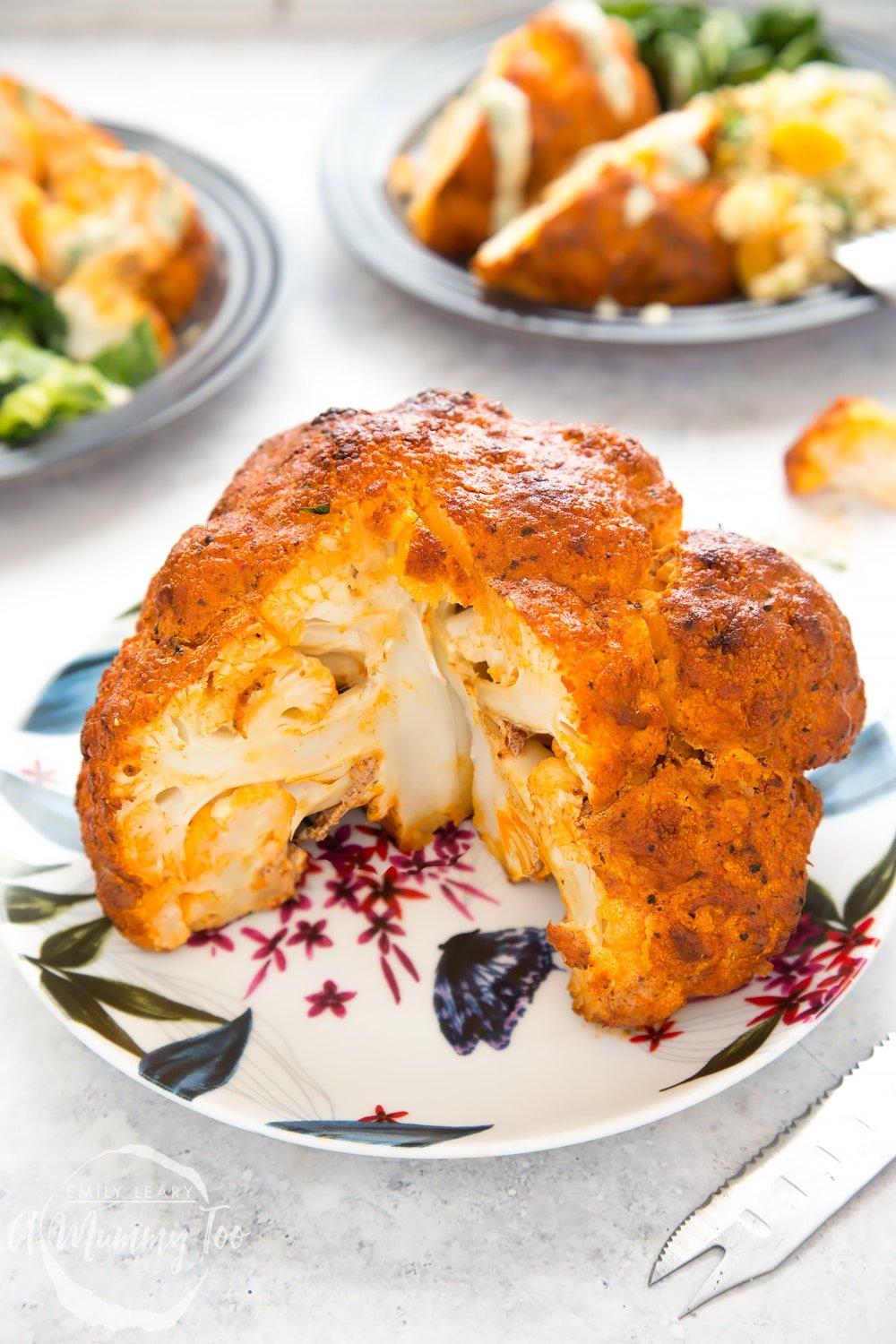 Is lactose-free the same as dairy-Free?
No. Lactose-free milk is regular dairy milk with a type of sugar molecule called lactose removed. This is achieved using an added enzyme that breaks up the lactose molecules and they are filtered out.
Lacto-free products are therefore ideal to use if you have a lactose allergy but they are not vegan, dairy-free or suitable for these with a dairy-allergy.
What are the most popular kinds of dairy-free yogurt?
The following yogurt varieties are made without dairy milk, so they are perfect for dairy-free cooking:
Coconut yogurt
Soy yogurt
Cashew yogurt
Hemp yogurt
Rice milk yogurt
Almond yogurt
Is all dairy-free yogurt suitable for vegans?
The vast majority of dairy-free yogurt will contain no traces of animal products but as always, the label should be checked carefully to verify this.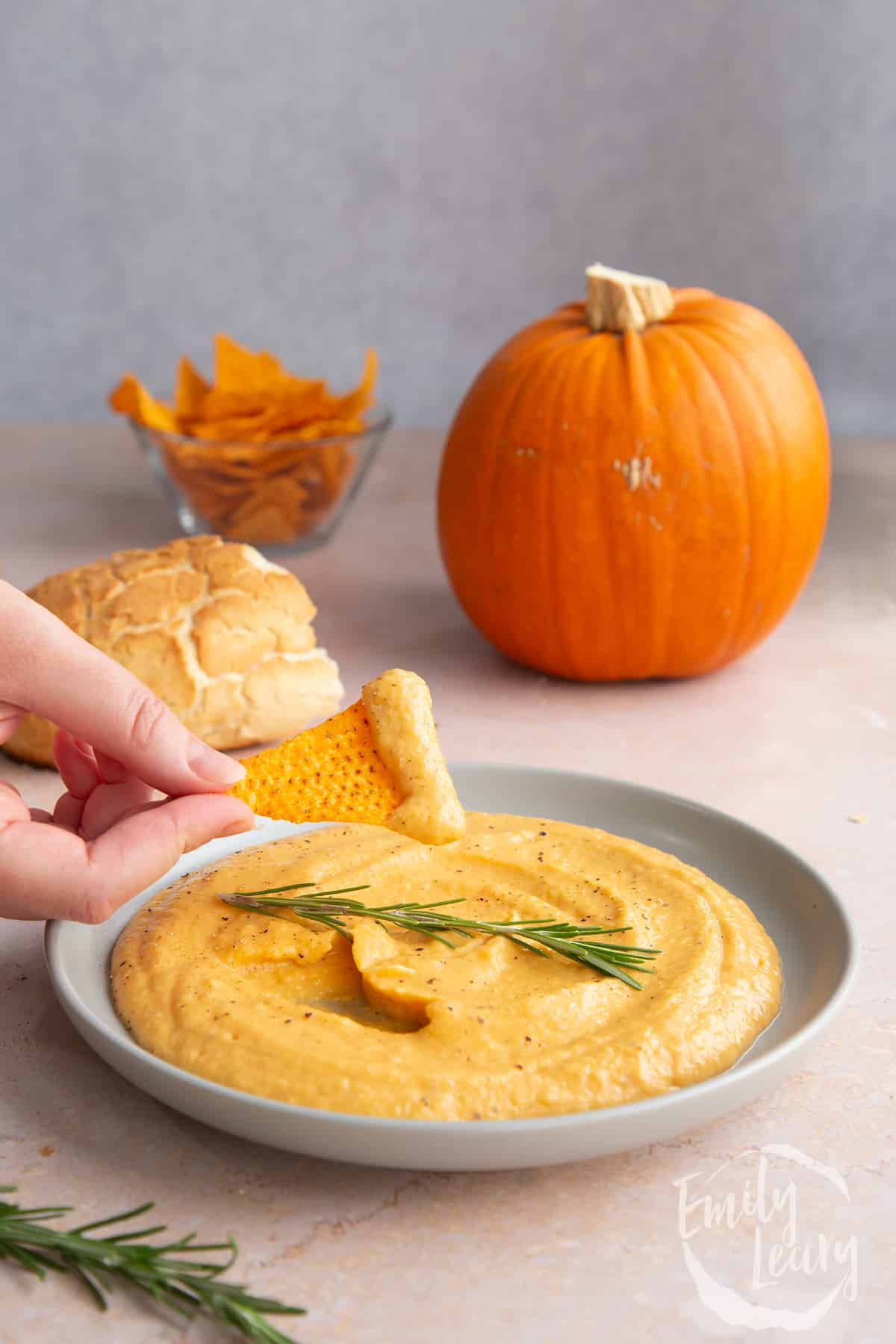 Where can I buy dairy-free yogurt?
You can find dairy-free yogurt on the refrigerated aisles of most large supermarkets in the UK.
There are many brands of dairy-free yogurt available. Some of the most popular brands include:
Alpro - UK/EU/AUS/CAN
Koko Dairy Free - UK
Provamel - UK/AUS/CAN
So Delicious Dairy Free - US
Almond Dream - US
Soy Dream - US
Ripple Foods - US
You can find these brands in most major supermarkets, as well as health food stores and online retailers.
There are also many smaller dairy-free yogurt brands available including supermarket own brands and even budget options.
Lactose intolerance affects people all around the world, so dairy-free products are fairly common. You may need to check different stores depending on your region.
Dairy-free yogurt can also be found in health food stores and online retailers like Vegan Kind or Vegan Essentials.
When buying dairy-free yogurt, it is important to check the label carefully to ensure that it is truly dairy-free. This is because some brands of dairy-free yogurt may contain traces of milk protein, so those with a severe dairy allergy should exercise caution.
Any yogurt certified vegan will contain no traces of dairy although again the level of stringency that the certification is given may depend on your local laws.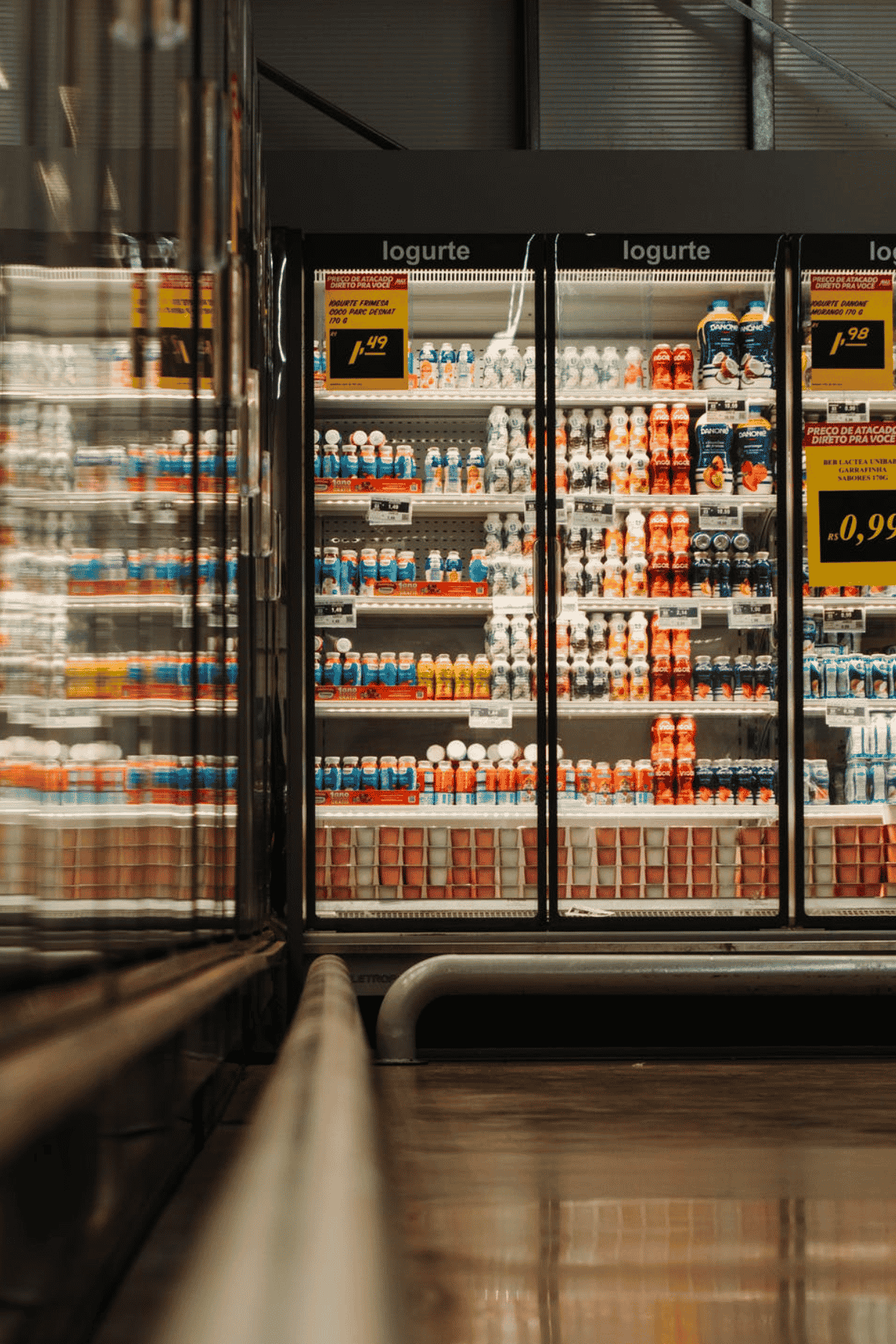 Which dairy-free yogurt should I use for my recipe?
Some kinds of dairy-free yogurt are better for cooking than others, this is because of the kind of milk that they are made from.
The best way to establish which yogurt is right to use is to properly consider what the original recipe calls for or what the final result is that you are looking to achieve.
Considering the flavour and the nutritional content are also important factors. You should look for the closest dairy free alternative that matches those characteristics.
Consider the thickness
Soy milk, for example, has a higher fat content than almond milk. This means that soy yogurt will be richer and creamier than almond yogurt. So if you need to use a yogurt with more substantial texture and fat content, you would use soy.
If a recipe calls for Greek style yogurt then you should look for a very thick dairy-free option. You will find that many of the dairy-free options available will even say that they are Greek style in the product name.
If you are making a thin or lighter dish such as a salad dressing or marinade, you may prefer to use a thinner, lower fat dairy-free yogurt.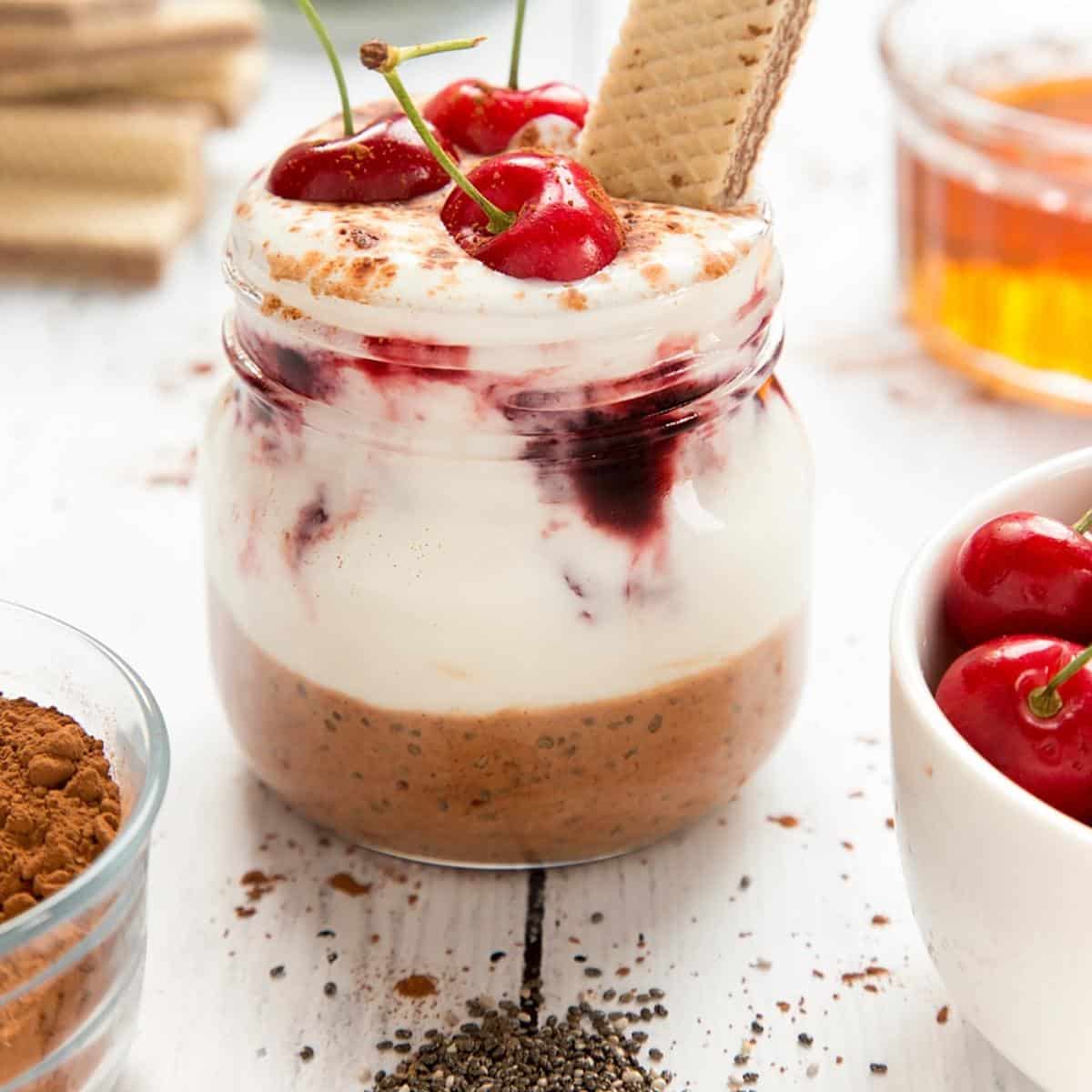 Consider the flavour
Regular plain dairy yogurt is pretty neutral in flavour with a creaminess and slight tang. Some yogurts are tangier than others.
Just like when considering which plant based milk is best to use in cooking, it is worth noting that dairy-free dairy can often be less neutral. Most of the common types like soy and almond are fairly low in flavour. Others like coconut yogurt or hemp yogurt can be much more distinct.
You therefore need to consider if the flavour of the yogurt you are using will complement the rest of the dish. A nut based yogurt would fit the flavour profile of middle eastern style dishes better than using coconut.
But using coconut in an an Indian style curry or thai soup would likely be very complementary.
I've mostly discussed "plain" or unflavoured yogurts here but of course you can buy many varieties that are ready flavoured. These are generally used in dishes like smoothie bowls or vegan cheesecakes rather than savoury baking.
You should of course choose the flavour that most closely resembles the flavour dish you wish to end up with.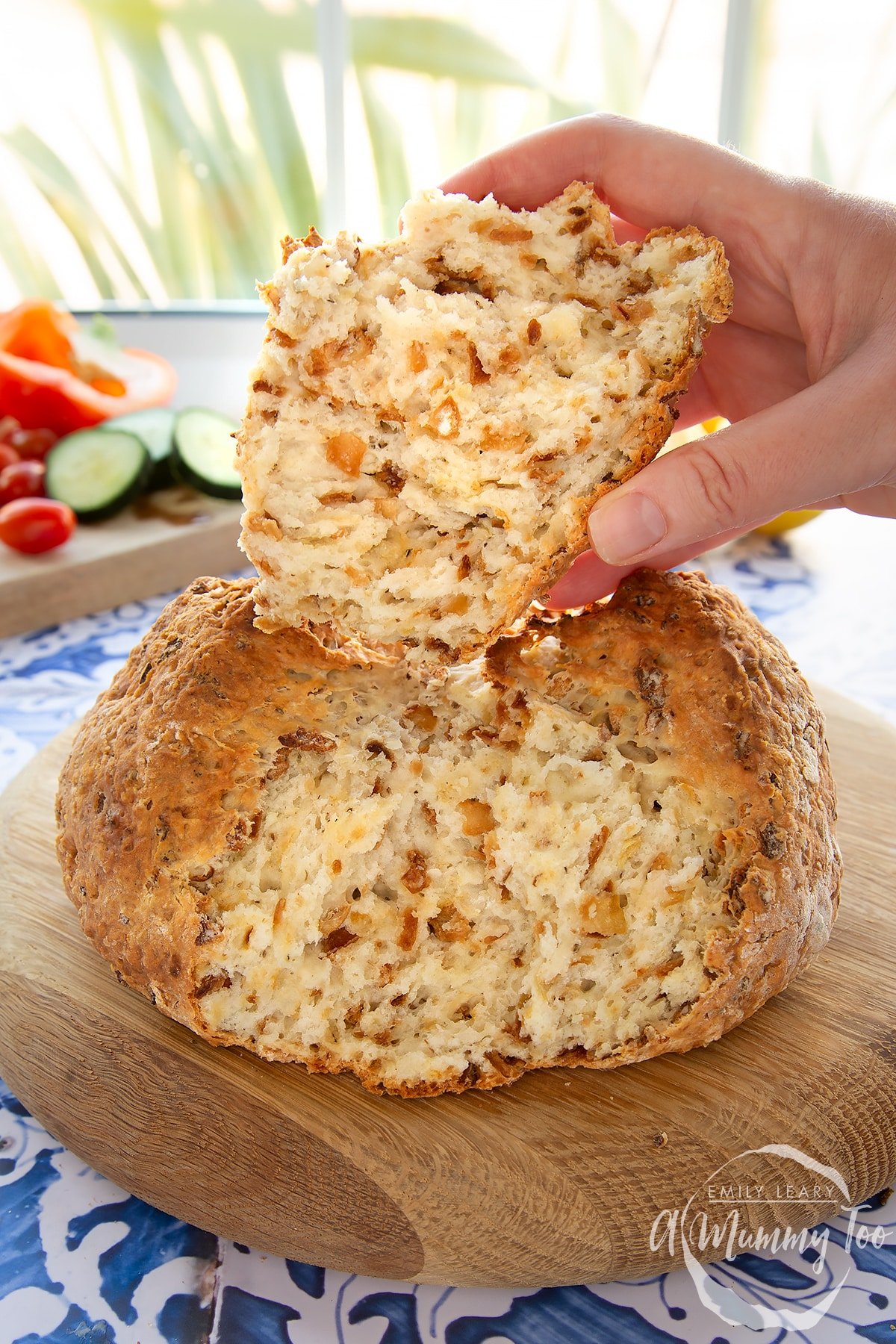 Consider the nutritional content
The last thing you may wish to consider is the nutritional profile of the yogurt, especially if you are substituting using dairy yogurt in a recipe.
Added probiotics, fat content, sugar content and protein content are the most likely areas you may wish to consider. Higher fat levels will often corelate with thicker and creamier yogurts.
These features will largely be flagged in the product name and if not will be included in the nutrition label.
What recipes can I make with dairy-free yogurt?
There are many recipes that you can make with dairy-free yogurt. Here are some of my favourites:
6 FUN recipes to make with kids - a FREE family baking eBook!
Have a free copy of my family baking eBook! With 6 easy recipes and bonus activities to get kids into the kitchen - and keep them busy for hours!