Nothing is better than a bowl of soup to keep you warm in the colder months. Soup can be made in a variety of ways, so I've gathered 34 super stove, slow cooker, Instant Pot or soup maker recipes.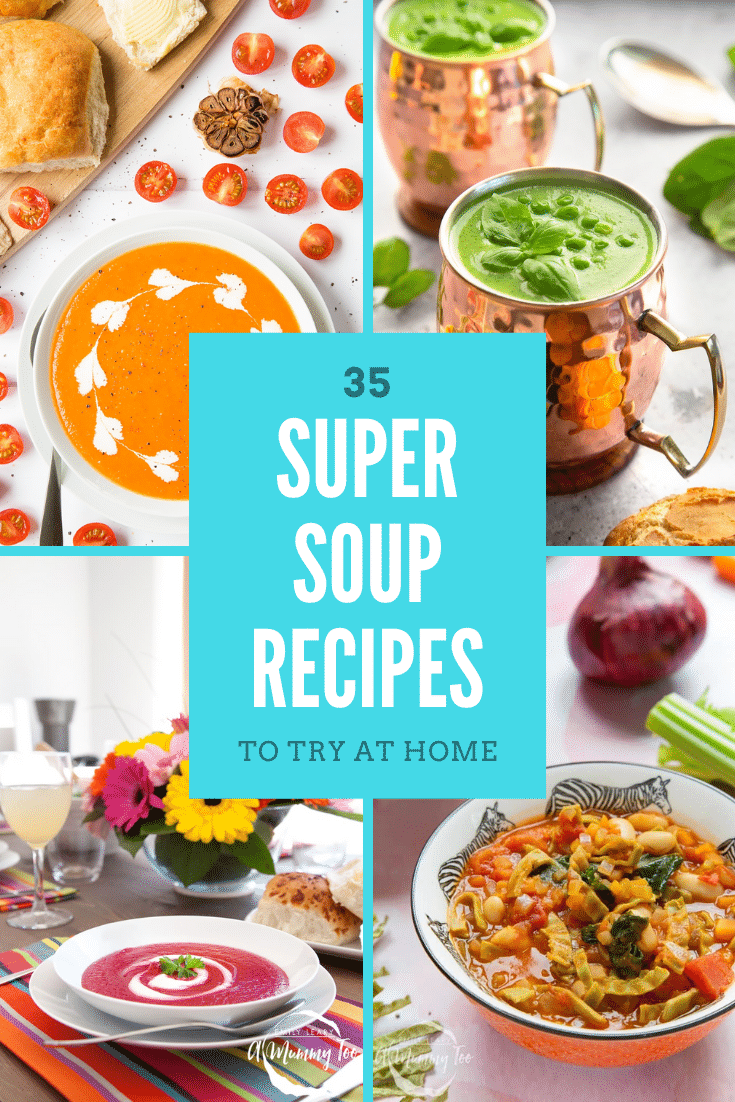 I love the way our home smells with a pot of hearty soup bubbling on the stove - there are few things more comforting!
What's more, soup can be incredibly versatile, with most recipes being easily adaptable to work on the stove, pressure cooker or slow cooker. Here are some of my favourites.
Curried pumpkin & parsnip soup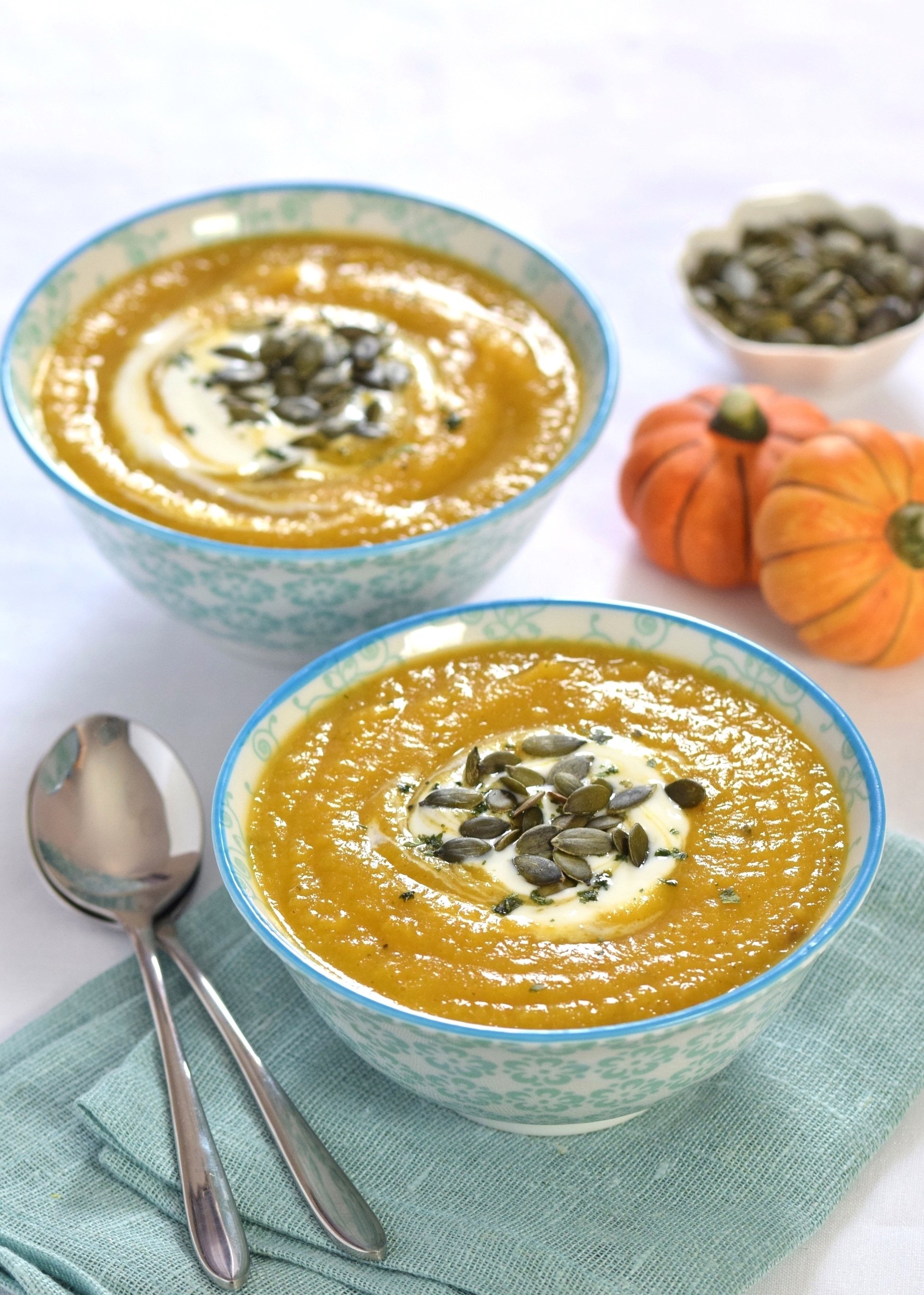 This delicious curried pumpkin & parsnip soup is just perfect for this time of year. With a hint of warming curry, it's mild enough for the whole family to enjoy and a delicious way to get some extra veggies into your little ones.
Get the recipe from A Mummy Too
Chicken and lentil soup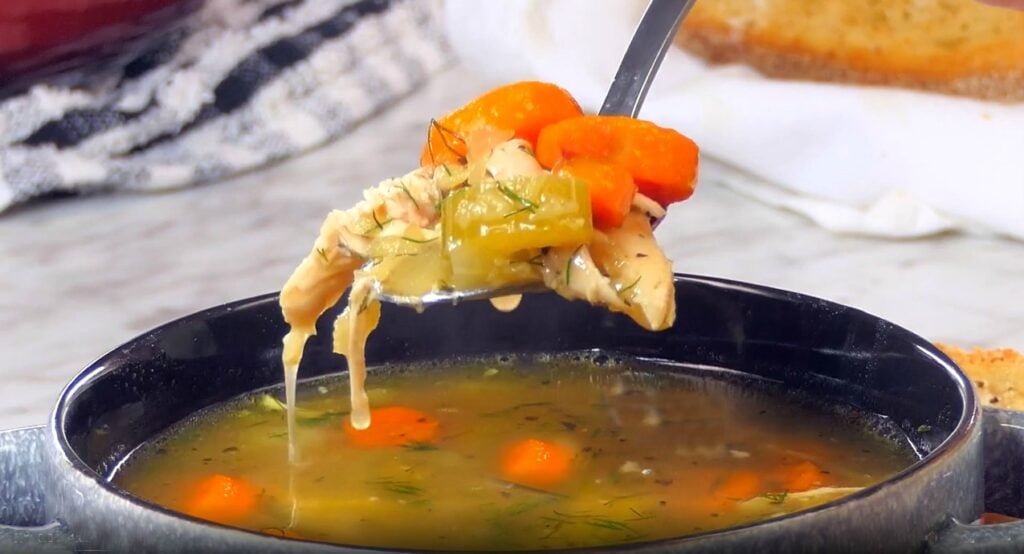 This chicken and lentil soup is an easy recipe for a weeknight dinner. It's made with chicken thighs and filled with fresh vegetables, making it a tastily updated take on the classic homemade chicken soup.
Get the recipe from Swirls of Flavor
Vegan pasta e fagioli
You'll love this incredible vegan pasta and bean soup, also known as pasta e fagioli. It's vegan, gluten-free, high in protein, easy to prepare and suitable for the whole family.
Get the recipe from A Mummy Too
Alphabet vegetable soup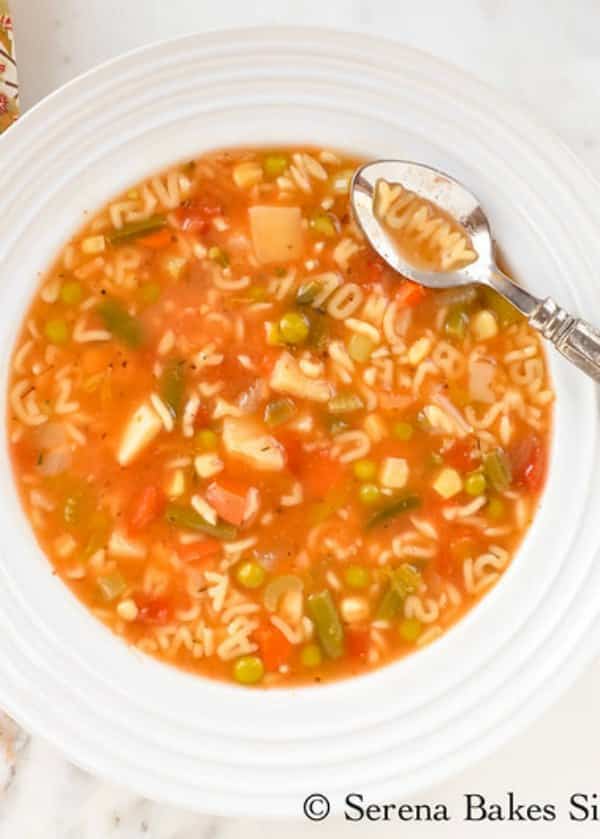 This alphabet soup is a fun and tasty hit with the whole family, and the perfect way to warm up on a cold evening. Kids and grownups alike with love spelling words almost as much as they enjoy slurping their soup!
Get the recipe from Serena Bakes Simply From Scratch
Matzo ball soup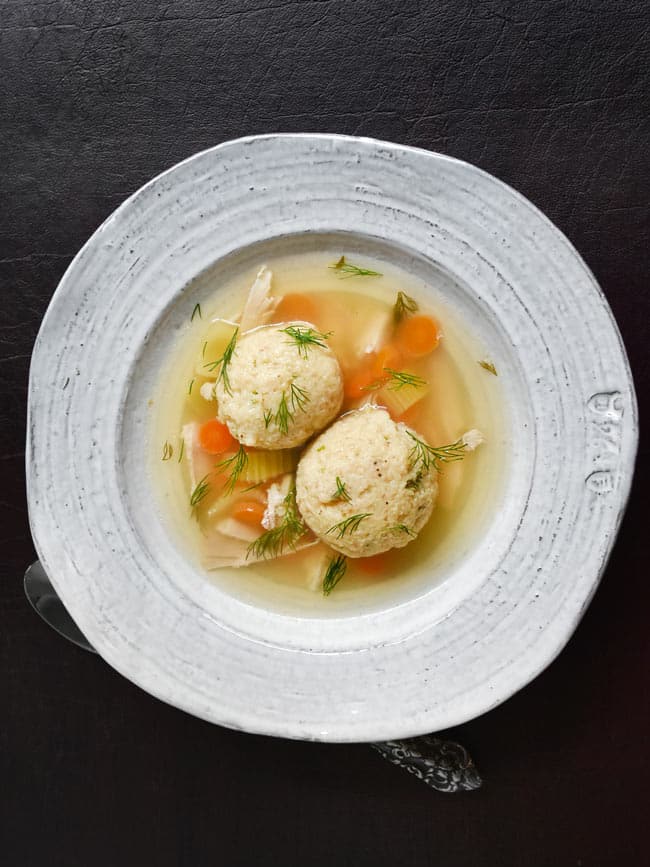 Matzo ball soup is a classic Jewish comfort food. It's commonly served during Passover, but you can enjoy this hearty soup year round. It's easy to make from scratch in your home kitchen.
Get the recipe from OMG Yummy
Leek & potato soup
Leek & potato soup is a popular favourite in households worldwide. It's simple to make, incredibly filling and wonderfully satisfying. If all that wasn't enough, this recipe is just 190 kcal per serving.
Get the recipe from Lost in Food
Roasted sweet potato & ginger soup
This gorgeous soup is slightly spicy, slightly sweet and utterly yummy. It's made with just six ingredients: sweet potato, coconut milk, stock, turmeric, cayenne and ginger making it 100% vegan.
Get the recipe from Savory Spin
Easy fresh green soup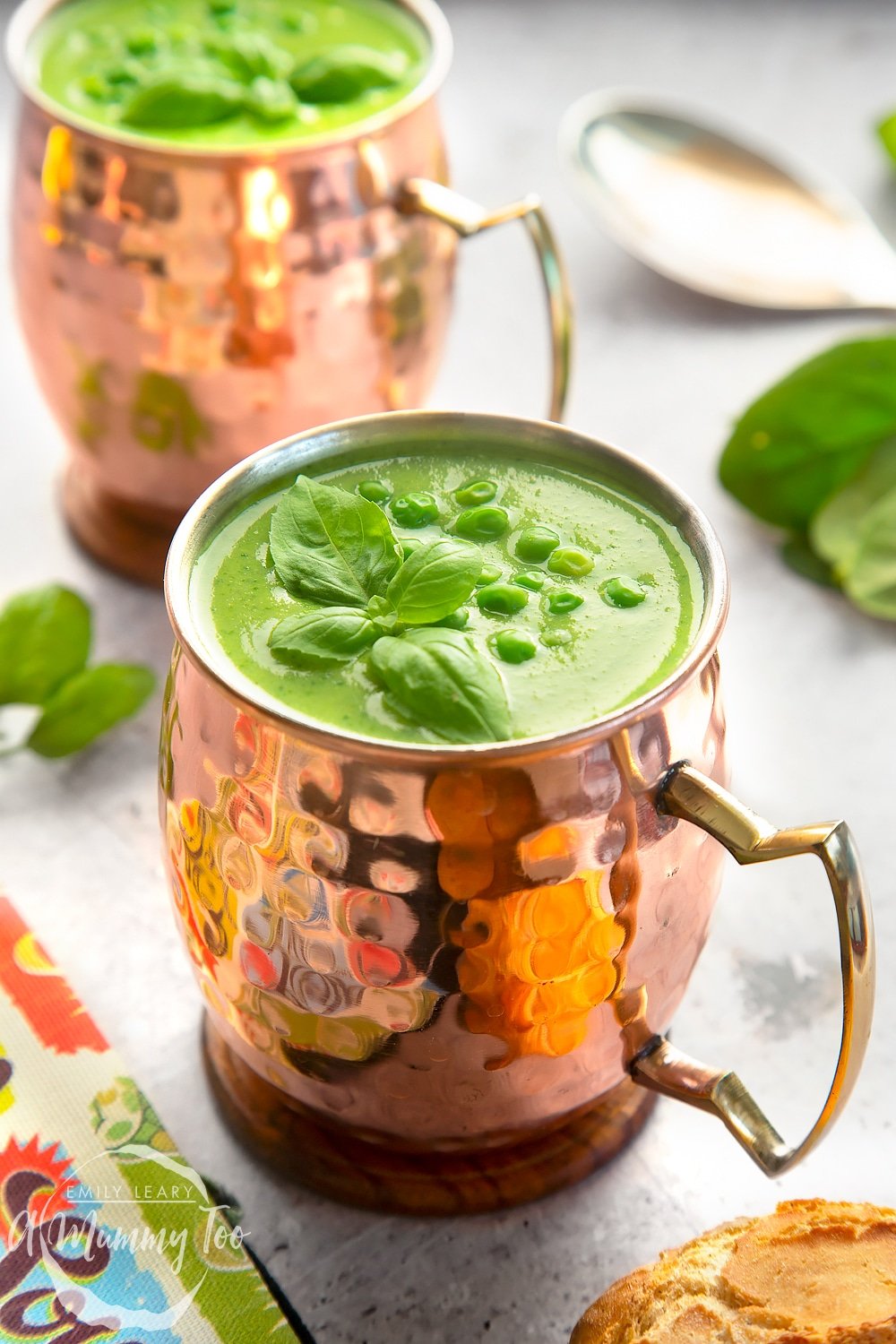 Inspired by the Soup Dragon from classic British TV series, The Clangers, this recipe is packed with vegetable goodness. With peas, spring onion, potato, garlic, peas, spinach, yogurt and stock, it's a tasty, healthy option for any day of the week.
Get the recipe from A Mummy Too
One-pot vegan minestrone soup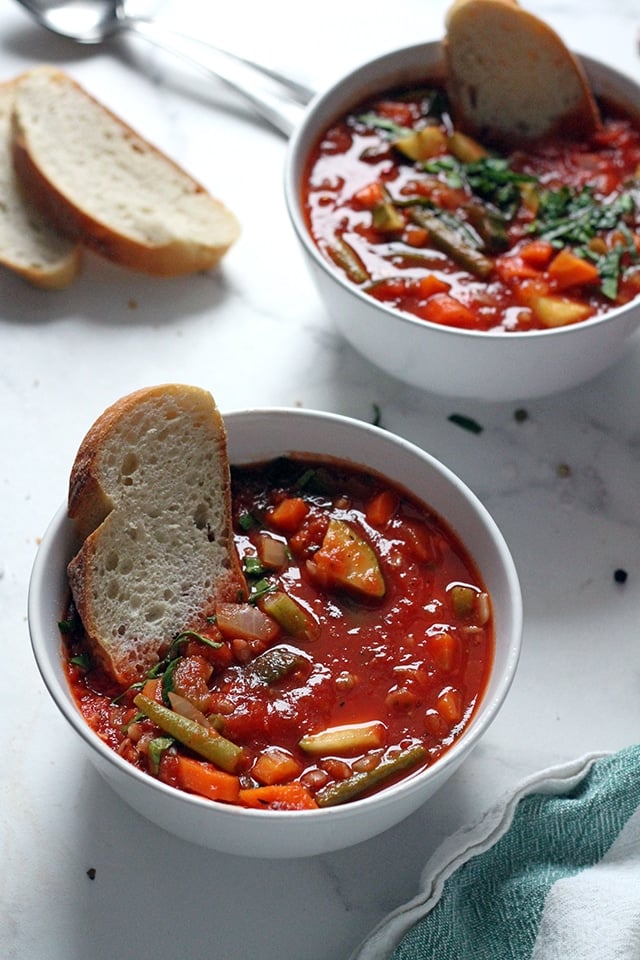 This hearty vegan minestrone soup is packed with seasonal vegetables, beans, lentils and whole grains. It's a comforting vegan winter soup, full of both flavour and nutrients.
Get the recipe from Happy Kitchen
Black bean and chicken soup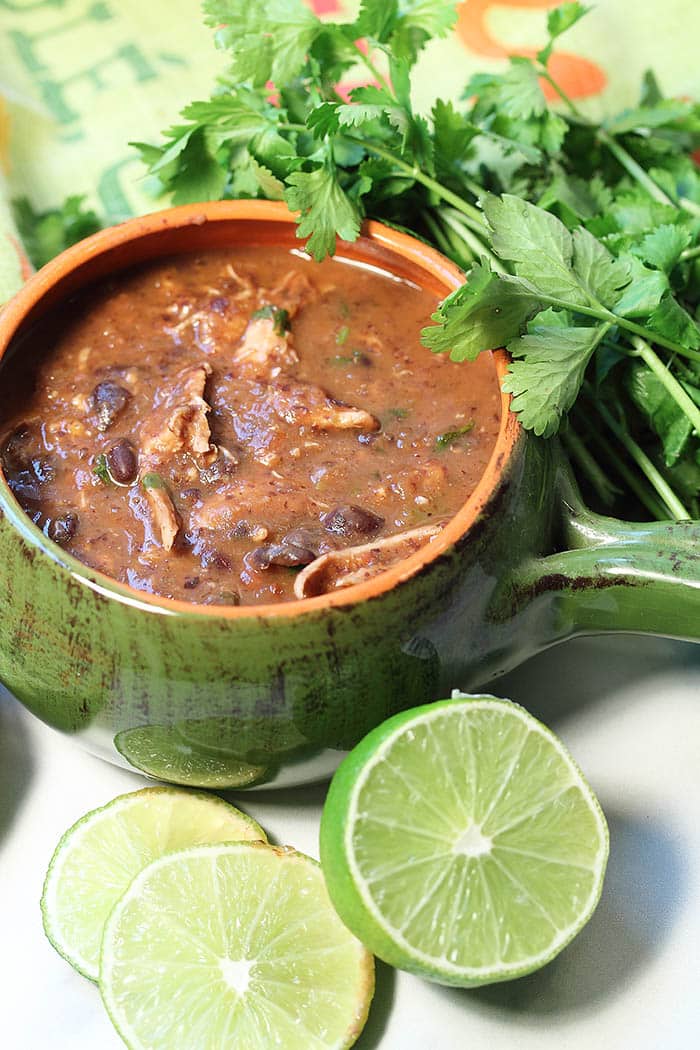 This easy black bean and chicken soup is a deliciously hearty lunch or dinner that can be on the table in 20 minutes. It's warm, spicy flavour and thick rich broth will keep you coming back to this classic cold-weather soup.
Get the recipe from 2 Cookin Mamas
Cabbage roll soup
Cabbage roll soup is perfect for people who love to eat cabbage rolls but don't have the time (or patience) to make them. The prep time is just 30 minutes, with instructions to cook fast in the pressure cooker or low and slow in the slow cooker.
Get the recipe from Simply Stacie
Spicy cauliflower soup
Spicy cauliflower soup is the definition of pure comfort food. It's rich, creamy, and has just the right amount of heat to warm you up and make you feel cosy.
Get the recipe from Low Carb Africa
Orange, red lentil and carrot soup
This carrot and orange soup is packed with goodness and full of flavour. The recipe suggests roasting the carrots, but you can skip that step if you want to cut down the prep before getting everything into the slow cooker or Instant pot.
Get the recipe from A Mummy Too
Creamy carrot soup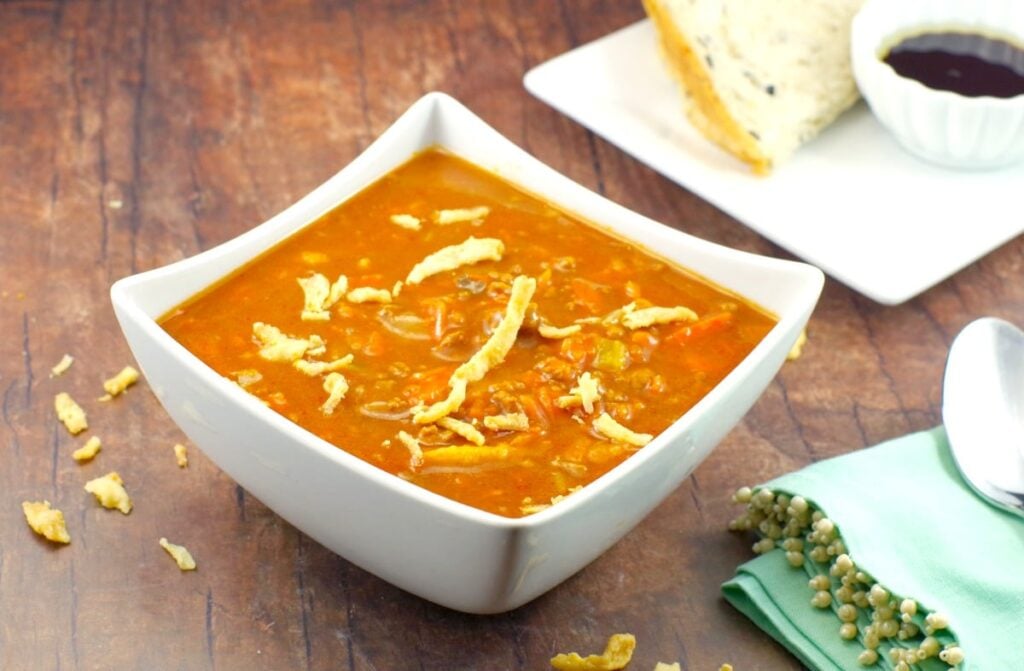 This carrot chowder is healthy, hearty, tasty. It's made with vegetables, canned soup and lean ground beef, but it can be easily adapted to a vegan or vegetarian diet.
Get the recipe from Food Meanderings
Potato & leek chowder
This potato and leek chowder is a beautifully fresh starter. With fresh baby potatoes, red onions, and succulent sweetcorn, it delivers some of the best savoury flavours of autumn in a warming bowl of soup.
Get the recipe from Platter Talk
Thai red curry chicken soup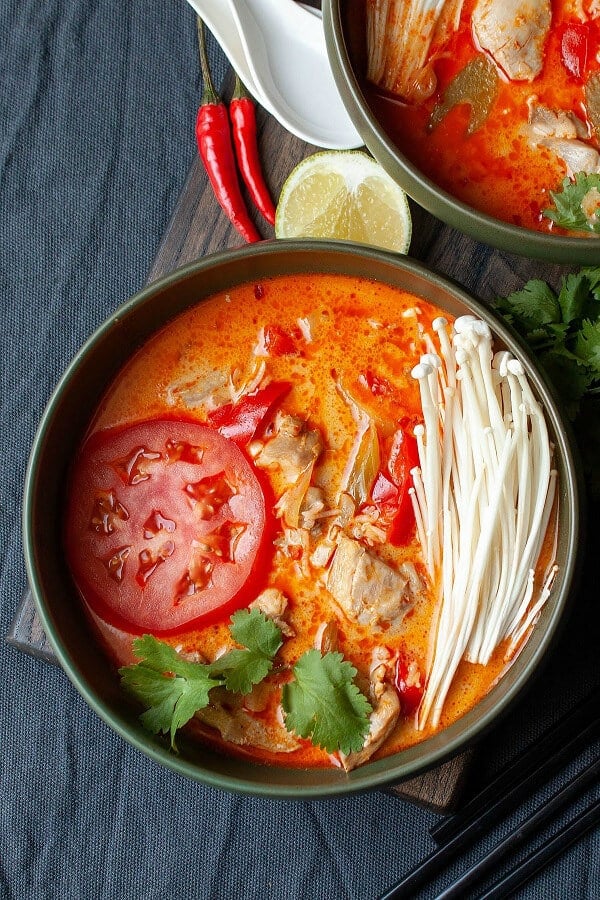 This delicious chicken soup boasts Thai red curry flavours. It's made from a coconut milk-based broth with spices and fresh aromatics. Best of all, it takes just 15 minutes to prepare and 20 minutes to cook.
Get the recipe from Dish n the Kitchen
Easy broccoli soup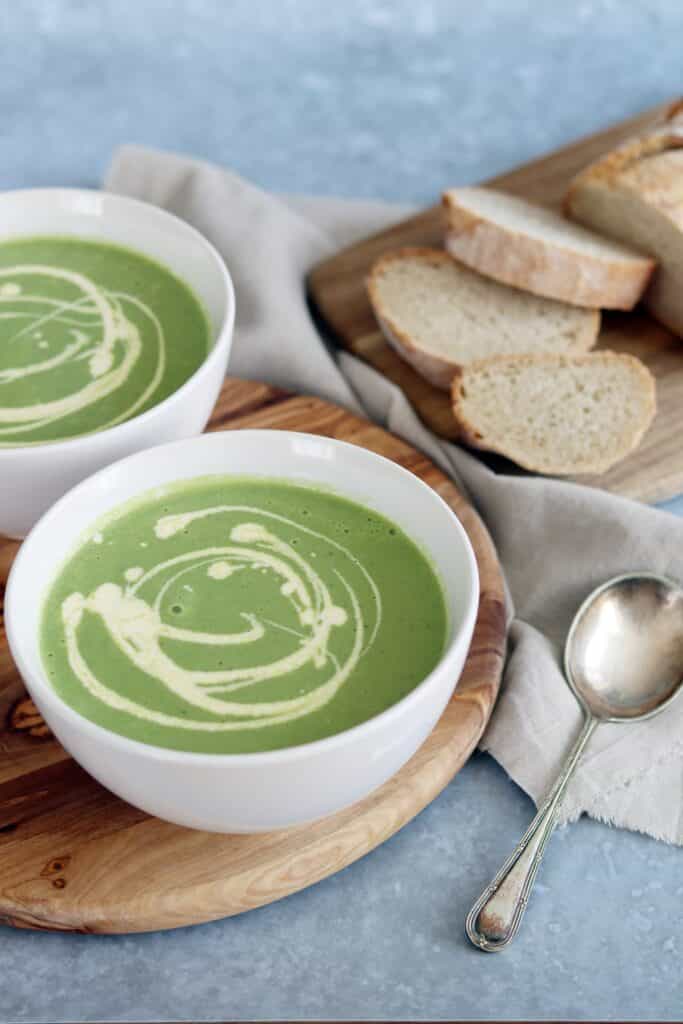 Tasty & comforting with the delicious creamy taste, this easy broccoli soup is perfect with a chunk of crusty bread. Add a swirl of cream for extra luxury.
Get the recipe from Curlys Cooking
Bright pink roasted beetroot soup
A vibrantly flavourful soup made from roasted beetroot and cauliflower. Skip the roasting if you want a quicker prep time before chucking in the slow cooker or Instant Pot. With its bright pink hue, it's a perfect starter with wow factor.
Get the recipe from A Mummy Too
Vegetable beef soup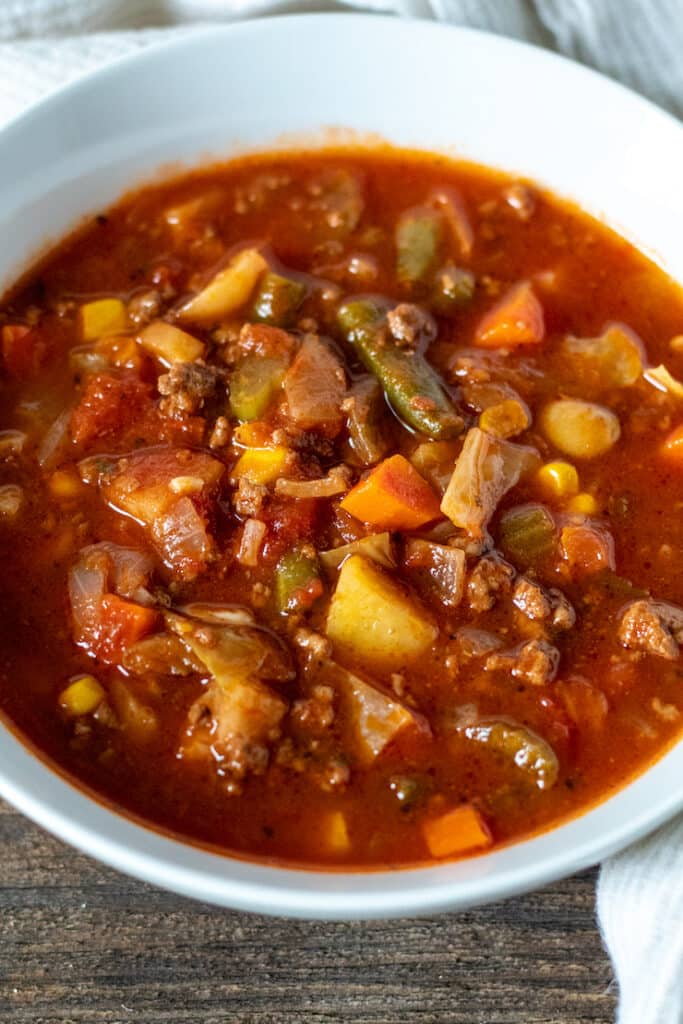 Passed from aunt to mum, down to daughter, there's something incredibly special about this ground beef soup loaded with vegetables in a savoury broth of beef stock, tomatoes and red wine.
Get the recipe from The Hungry Bluebird
Vegan wild rice soup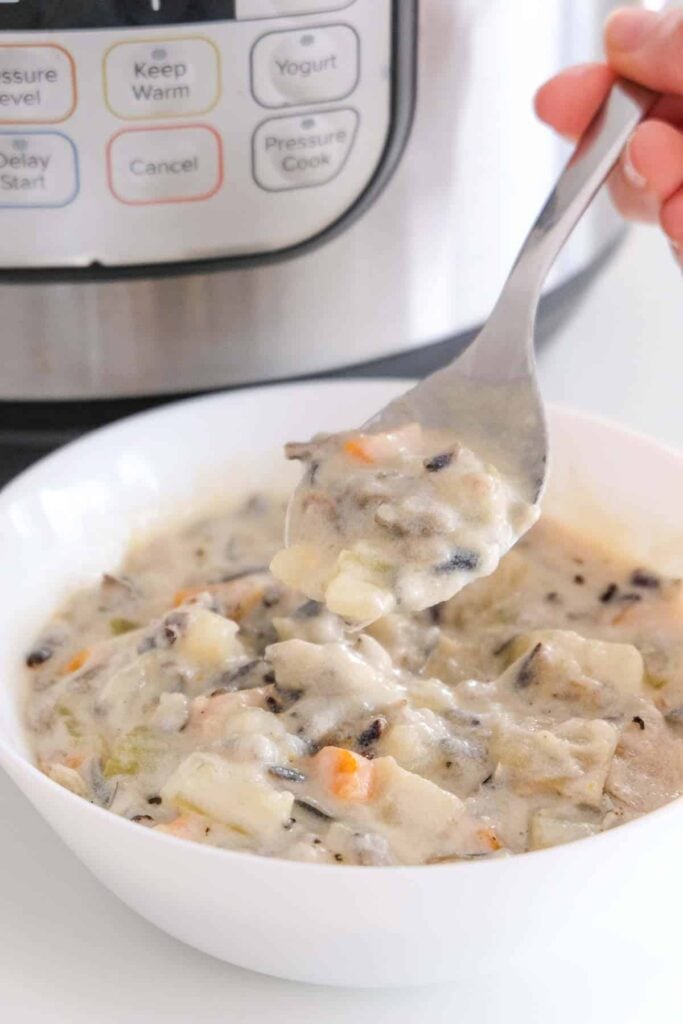 This creamy, hearty vegan wild rice soup is loaded with vitamins to keep you warm and healthy through the colder months. The creaminess is achieved with blended cashews - a clever way to achieve a rich, dairy-free soup.
Get the recipe from Instant Veg
Caldo de res (beef soup)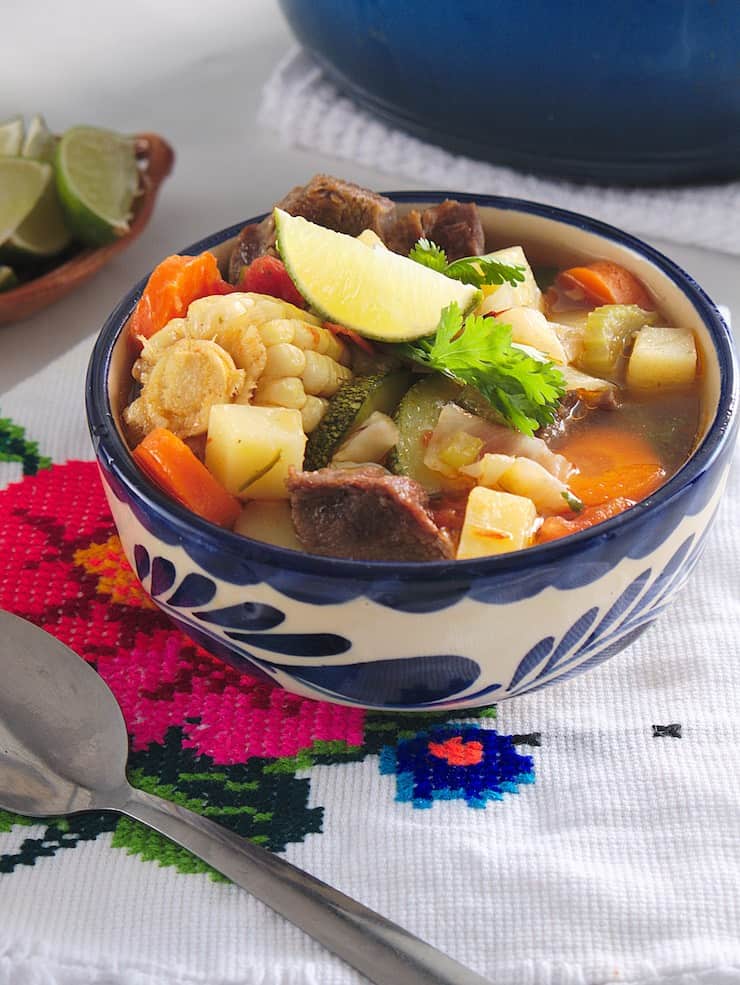 This rustic soup is perfect for a winter's day when you are looking for something to warm you from the inside out. It's made with beef shank, cabbage, carrots, celery, potatoes, zucchini, and tomatoes.
Get the recipe from Muy Bueno Cookbook
Healthy slow cooker carrot and parsnip soup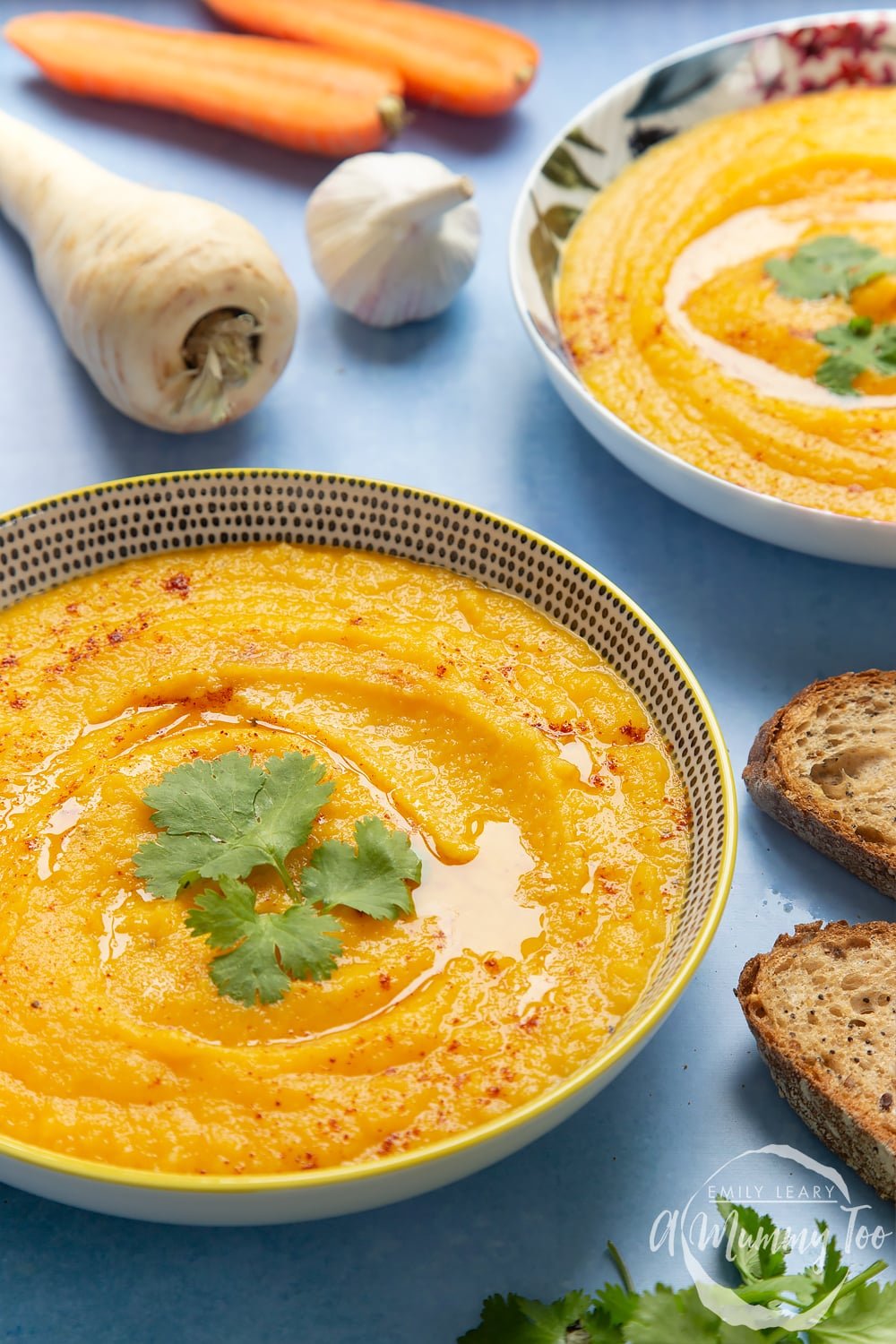 This slow cooker parsnip and carrot soup is deliciously satisfying and wonderfully healthy. It's a perfect combination of earthy parsnips, sweet carrots and a kick of garlic.
Get the recipe from A Mummy Too
Butternut squash soup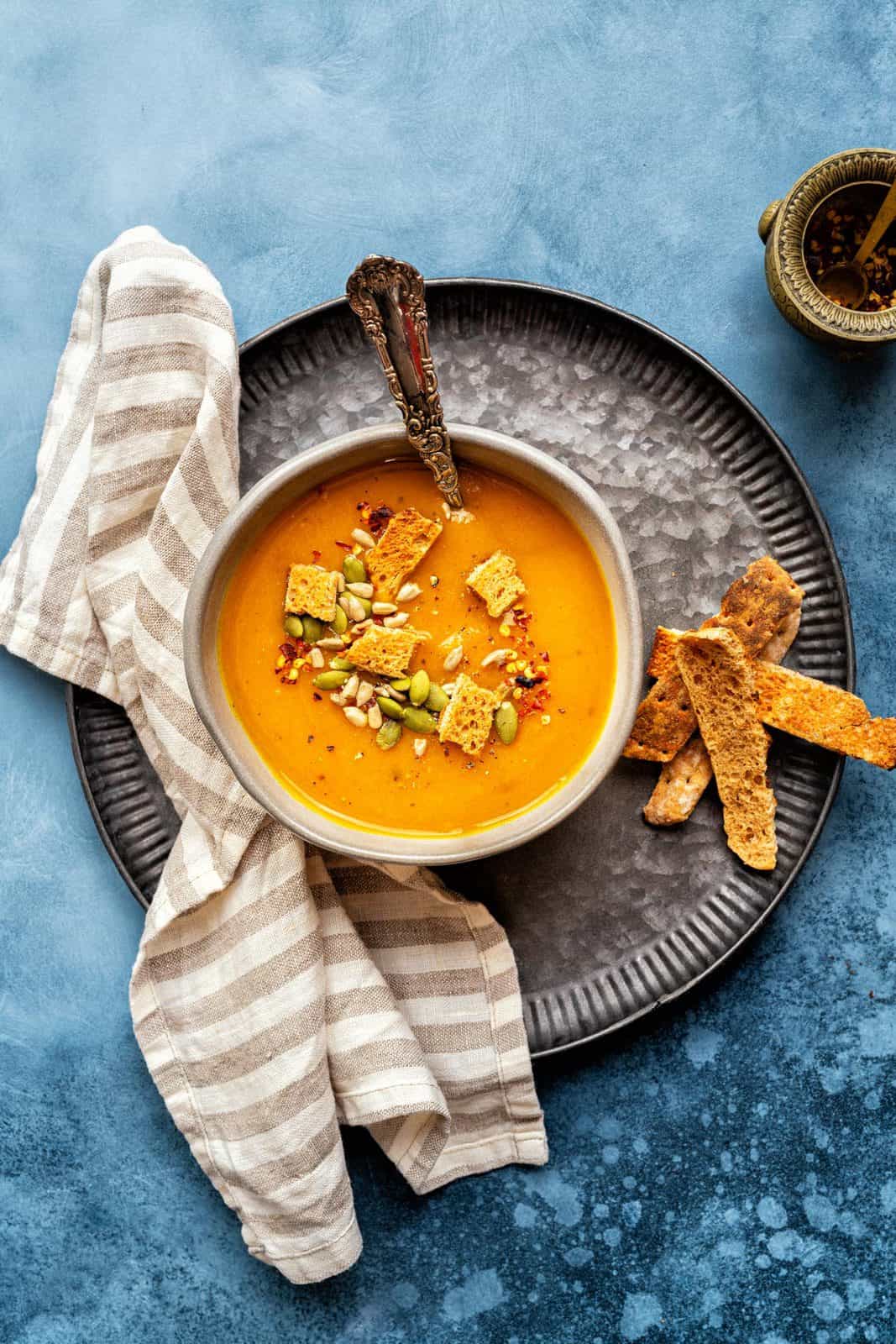 Butternut squash soup is a classic dish in many houses. Healthy, comforting and super-easy to make - you can't go wrong. And the recipe includes lots of tips to adapt for different cookers.
Get the recipe from Supergolden Bakes
Spinach soup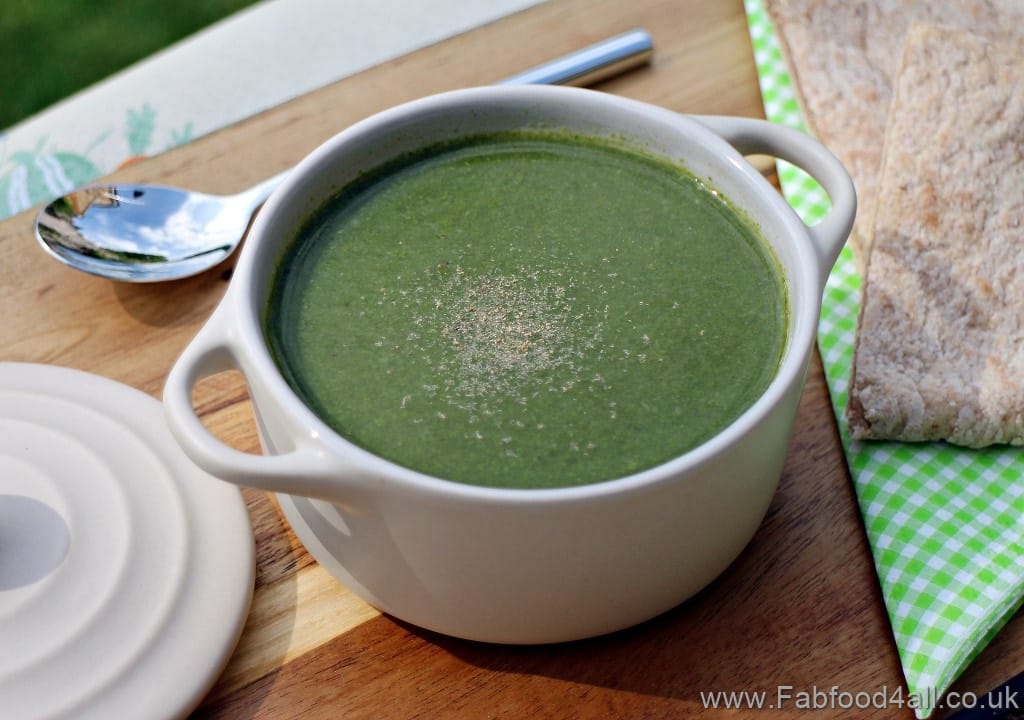 On days when you crave something really nutritious, tasty and simple, this simple, fat-free spinach soup ticks all the boxes. It's made with a simply blend of onion, potatoes, spinach, garlic and vegetable stock, with a pinch of nutmeg to garnish.
Get the recipe from Fab Food 4 All
Potato corn chowder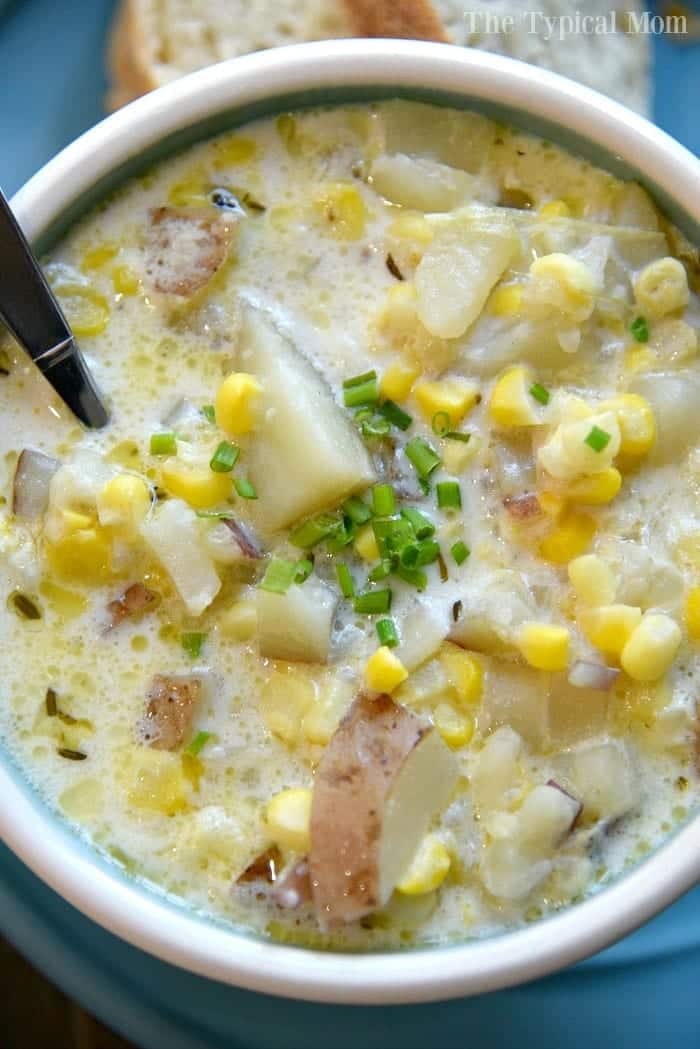 This easy Instant Pot potato corn chowder recipe is made with red potatoes, sweetcord, onion, broth and cheese. It only takes 15 minutes to make and is the perfect creamy corn soup to eat all year long.
Get the recipe from The Typical Mom
Chicken tortilla soup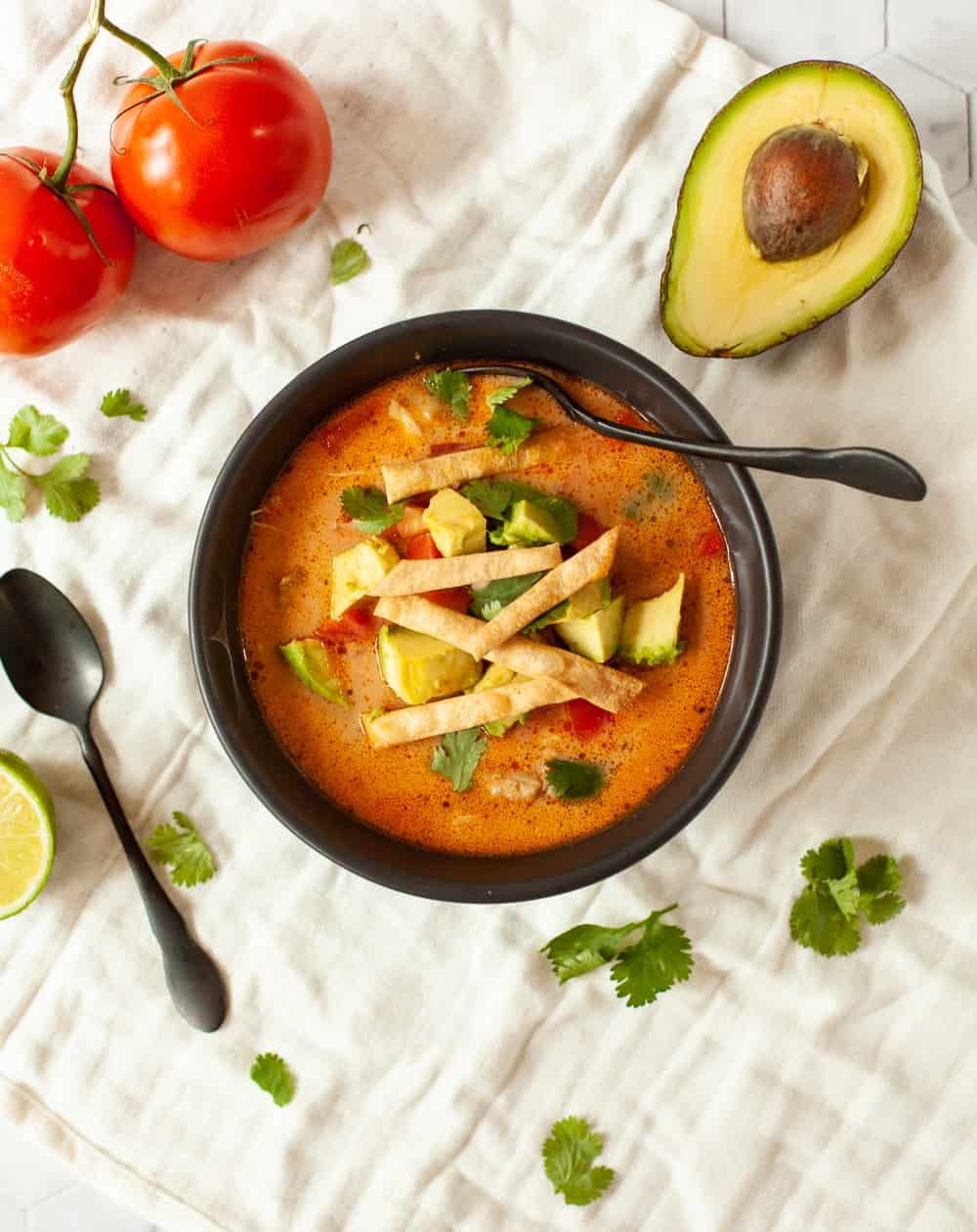 Made with boneless chicken thighs, peppers, onion, broth, spices, hot sauce and a dash of cream, this chicken tortilla soup is a great way to enjoy healthy soup made with fresh ingredient. It's designed for the Instant Pot, but can be easily adapted for the stove or slow cooker.
Get the recipe from Sorey Fitness
Chicken gnocchi soup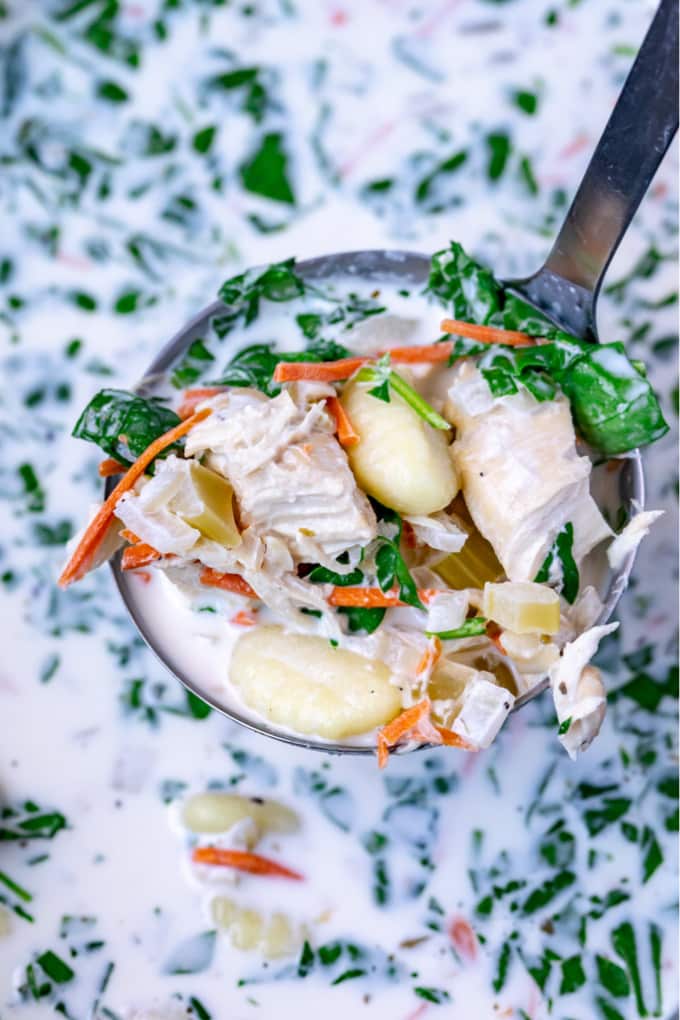 This chicken gnocchi soup recipe is a delicious mix of chicken, veg, broth, cream and store-bought gnocchi. It's a copycat of the classic Olive Garden copycat recipe that the entire family will love.
Get the recipe from Easy Budget Recipes
Spicy chicken lime soup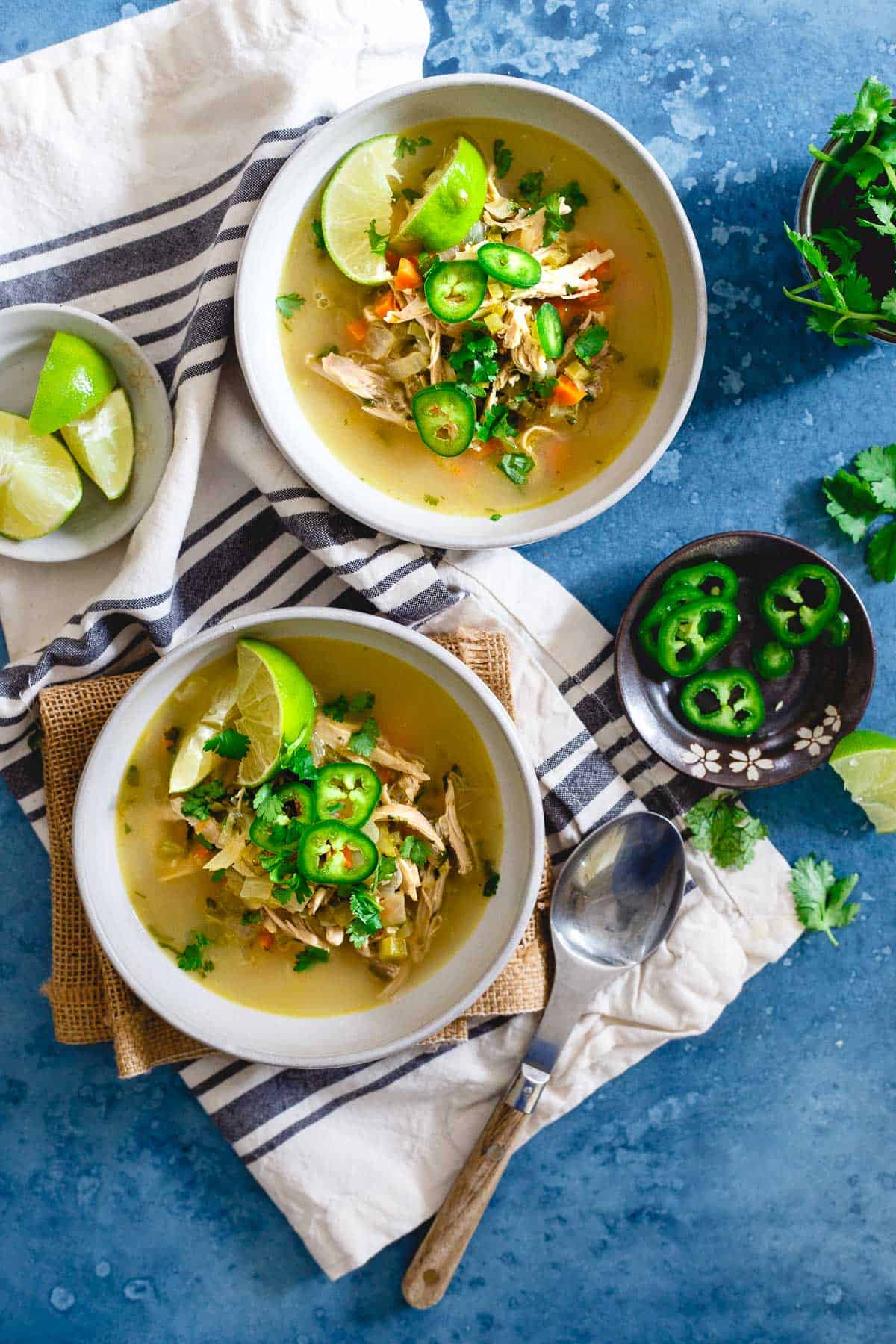 This spicy chicken lime soup is like chicken noodle meets chicken tortilla soup for a spicy, noodle-less middle ground perfect for a cold winter day.
Get the recipe from Running To The Kitchen
Tom yum soup (hot and sour soup)
Tom Yum Soup is one of the easiest and quickest soups to make. Hot and sour with tender shrimp, it's an absolutely delicious option all year round.
Get the recipe from Lemmon Blossoms
Garlic bread soup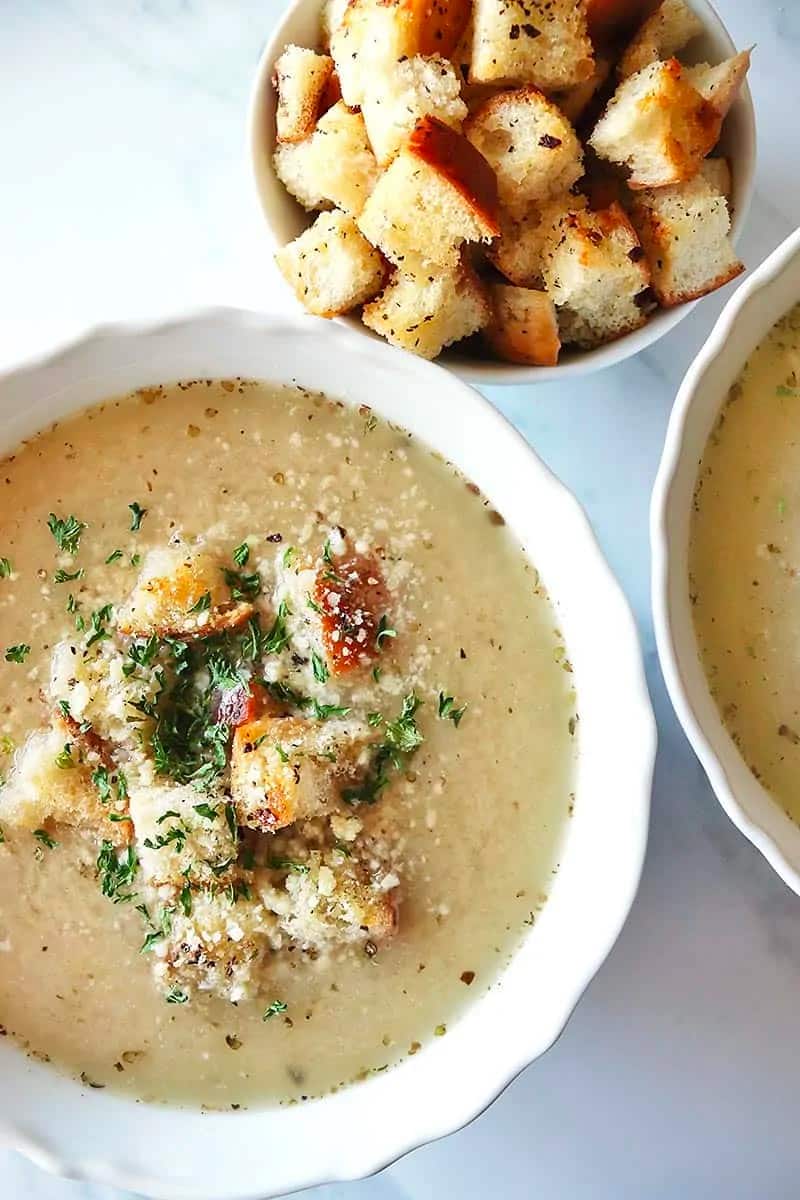 This creamy and delicious garlic bread soup tastes like garlic bread in a bowl! It's seasoned with bay leaves, thyme, garlic, and thickened with blended cubes of French bread with cream and Parmesan cheese.
Get the recipe from Simply Happenings
Chinese chicken noodle soup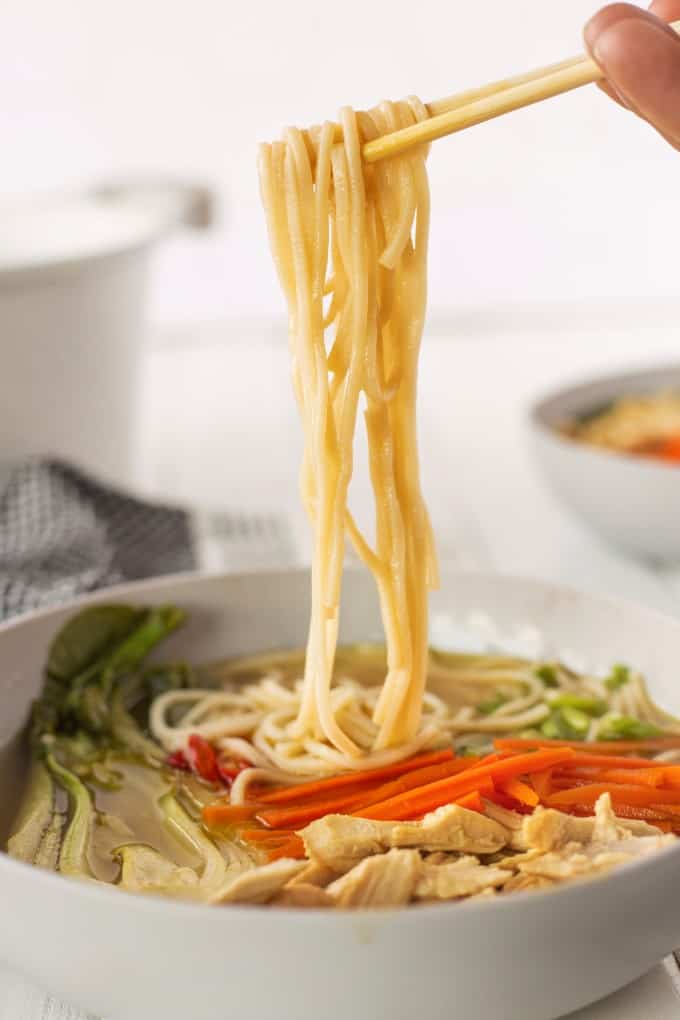 This Chinese chicken noodle soup recipe is a real winner. Enjoy slurpy noodles, still slightly crunchy veggies and tender chicken, made in a matter of minutes.
Get the recipe from Noshing with the Nolands
Thai potato leek soup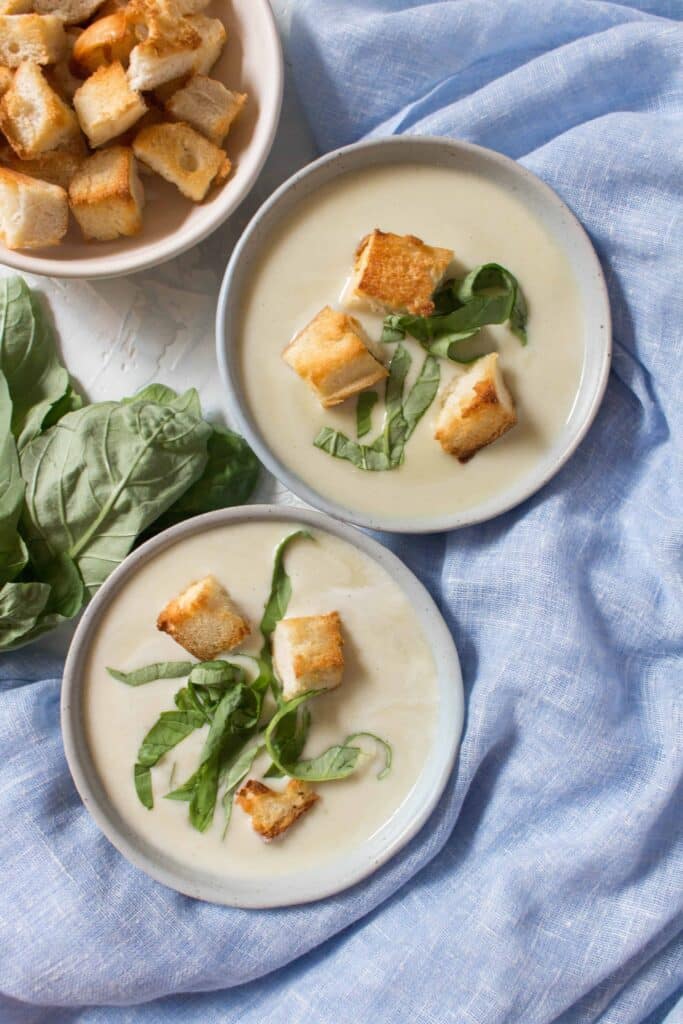 Designed to be made in the soup maker but totally adaptable, this Thai potato leek soup is flavoured with onions, garlic, coconut milk and Thai green curry paste. Plus it's super easy to make!
Get the recipe from Carmy
Rustic Hungarian mushroom soup
Sautéed onions and mushrooms and a broth of vegetable stock, dill and milk forms the basis of this rustic Hungarian mushroom soup. It's creamy, tasty and rather addictive.
Get the recipe from Montana Happy
Broccoli cheese soup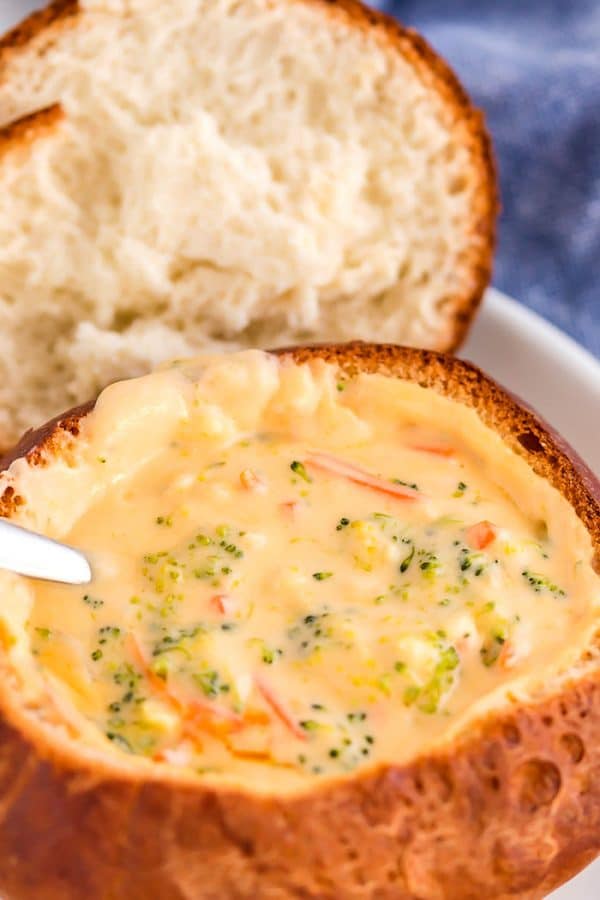 This beautiful soup starts with a white sauce made with sautéed onions, chicken broth and cream. Toss in some veg and a generous helping of cheese and you have yourself a delicious broccoli cheese soup.
Get the recipe from Food Folks and Fun
---
Isn't it incredible how many different soup recipes there are out there? Which will you make first?
Pin these fantastic soup recipes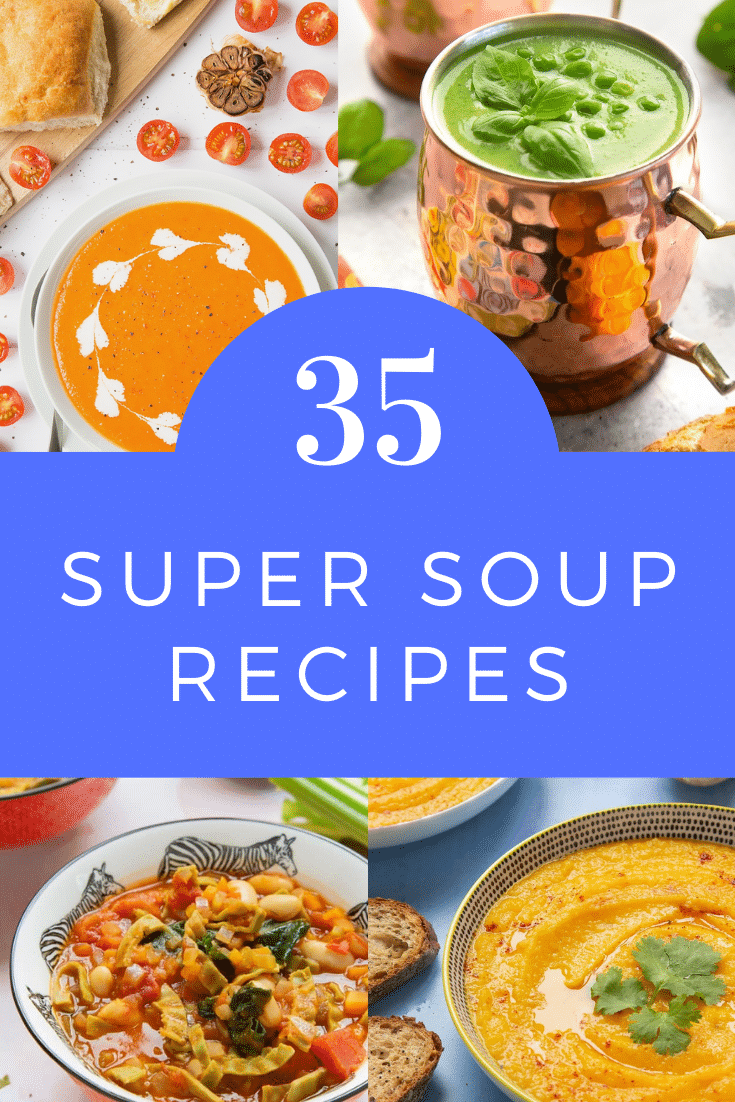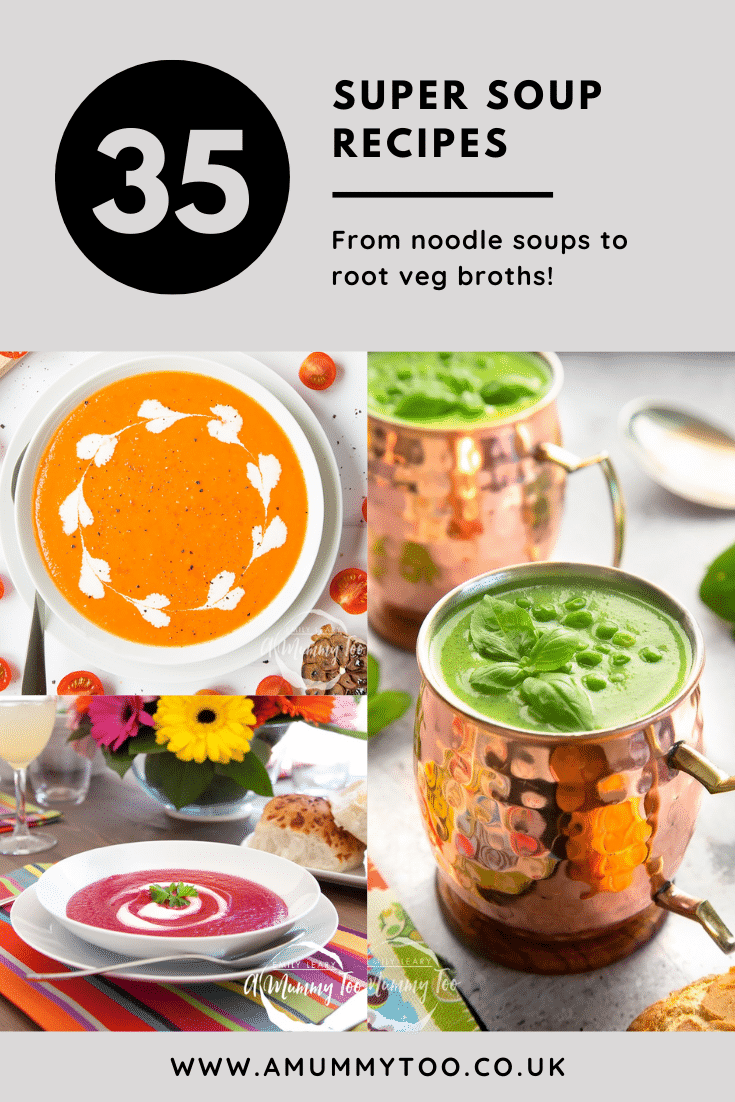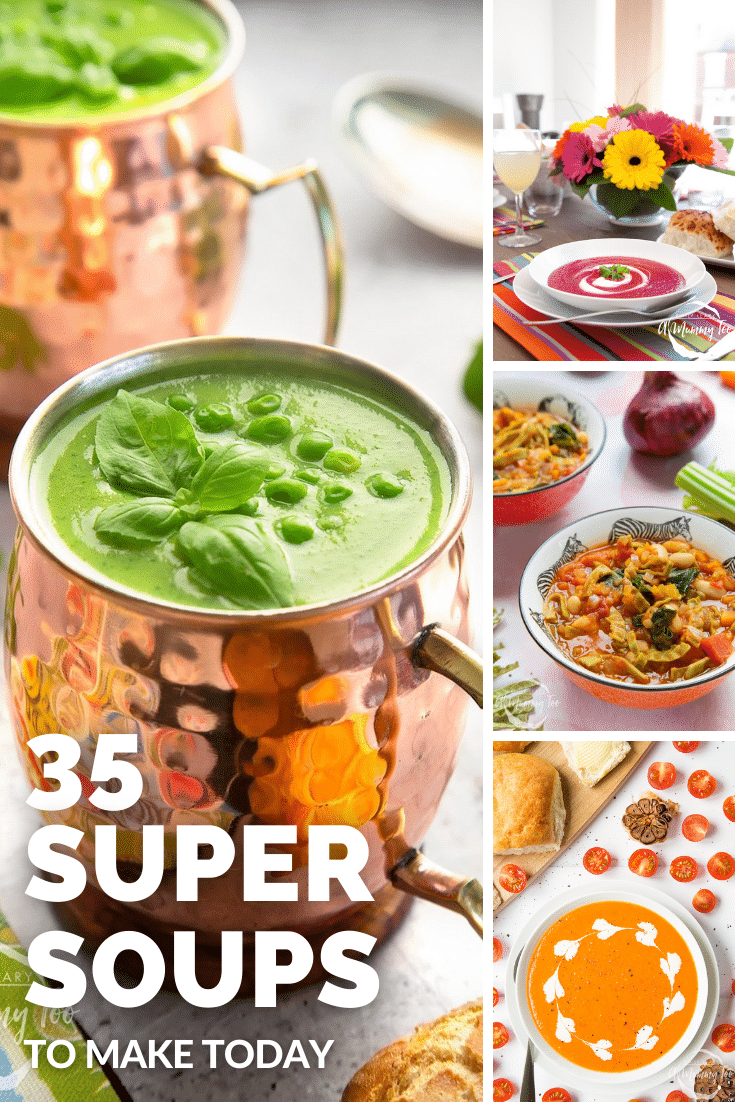 After soup, try these comfort recipes next
Gluten Free Harissa Mac and Cheese
Smooth, creamy cheese sauce with a harissa kick, generously enveloping perfectly cooked pasta and topped with a sprinkling of impossibly tempting cheese? This gluten-free mac and cheese ticks every box – it's comforting, creamy, smooth and delicious.

Get the recipe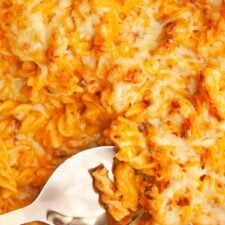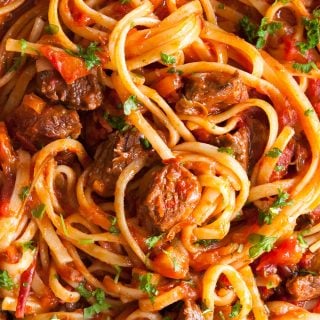 Vegan Cottage Pie
This vegan cottage pie boasts a richly flavourful mince and veg filling with a deliciously smooth gravy, all topped with creamy, peppery mash. It's SO good!
Get the recipe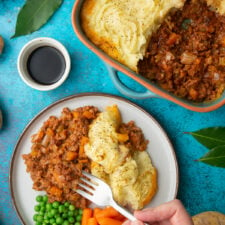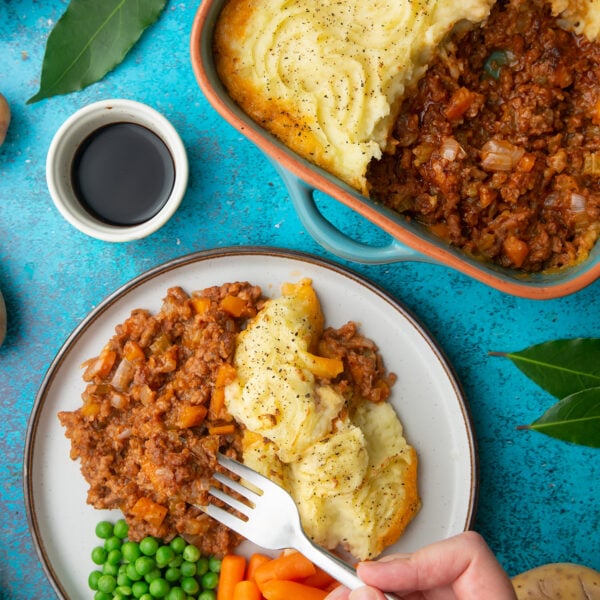 Smokey Halloumi Pasta Bake
This halloumi pasta bake is utterly incredible. It's filling, full of a perfect blend of firm and gooey textures, and it's busting with tomatoey tang, all pepped up with smoked paprika.
Get the recipe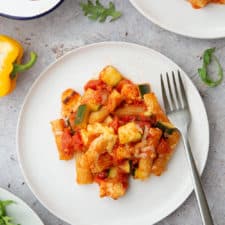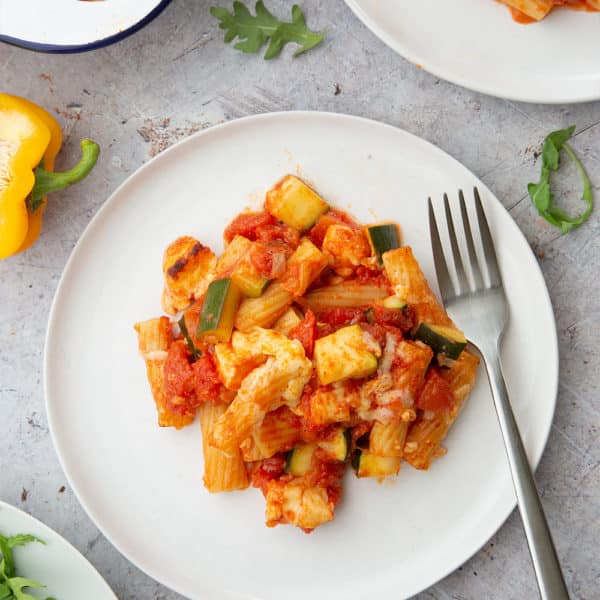 Cheesy Leek and Potato Pie
This is a gorgeous potato, leek and cheese pie with a flaky pastry top. It's quick to make, ultra comforting, and the cheese sauce is extra tasty and simple thanks to melty, tasty Primula Cheese.
Get the recipe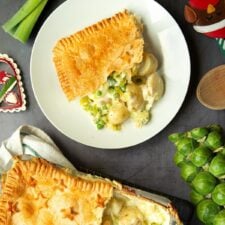 6 FUN recipes to make with kids - a FREE family baking eBook!
Have a free copy of my family baking eBook! With 6 easy recipes and bonus activities to get kids into the kitchen - and keep them busy for hours!