Easter is one of the best times of year for bakers! There are countless Easter recipes that make the most of all the beautiful seasonal produce (chocolate eggs).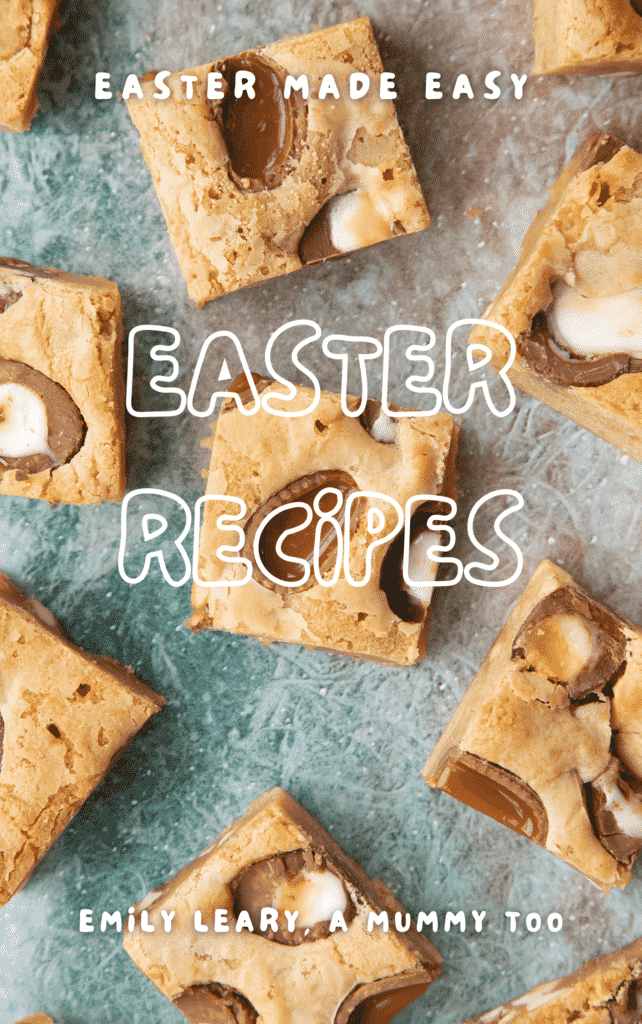 So, I've put together a brand new Easter eBook for 2022, with new recipes that you can enjoy in the run-up to Easter, as part of an egg hunt on Easter morning, or even for breakfast!
It's FREE?
Yes, best of all my new eBook is FREE for newsletter subscribers! All you need to do is pop your name and email address in the form below, and I'll send my brand new eBook, direct to your inbox for FREE!
My new Easter eBook includes 6 of my favourite new Easter recipes including Vegan hot cross buns and a super fun Easter dirt cake, with a cute Creme Egg chick and fizzy gummy worms!
So if you like the sound of that, sign up using the form above!
Easy to follow guides
My new eBook is super easy to use. You can download it to your computer and print it out, or look at it on your phone while you're in the kitchen or supermarket.
To make my recipes even easier to follow, I've included a photo timeline from every step of the recipe, all in order. So you can see exactly how your recipe should turn out at each step of the way!
AND - each recipe has an extra tip to help you get perfect results every time!
Some of these recipes are perfect for making with kids. So I've also included the ways you can prep the recipe, so children can cook them safely and still have fun.
If you're looking for more fun activities over Easter be sure to check out my incredible Easter printable guidebook.
Top tips for melting chocolate!
My new eBook also includes some top tips for melting chocolate without it turning out grainy or burned. So whether you use a microwave or a bowl over hot water, your chocolate will melt silky smooth every time.
Exclusive extras for subscribers!
Don't forget to keep an eye on your inbox because each week I'll send you some brand new Easter recipes and more!
Plus, as a subscriber, you have an exclusive chance to win a £100 shopping voucher!
So sign up and let's get baking!