It's the most wonderful time of the year. No, not that one. It's HALLOWEEN SEASON! Hurrah!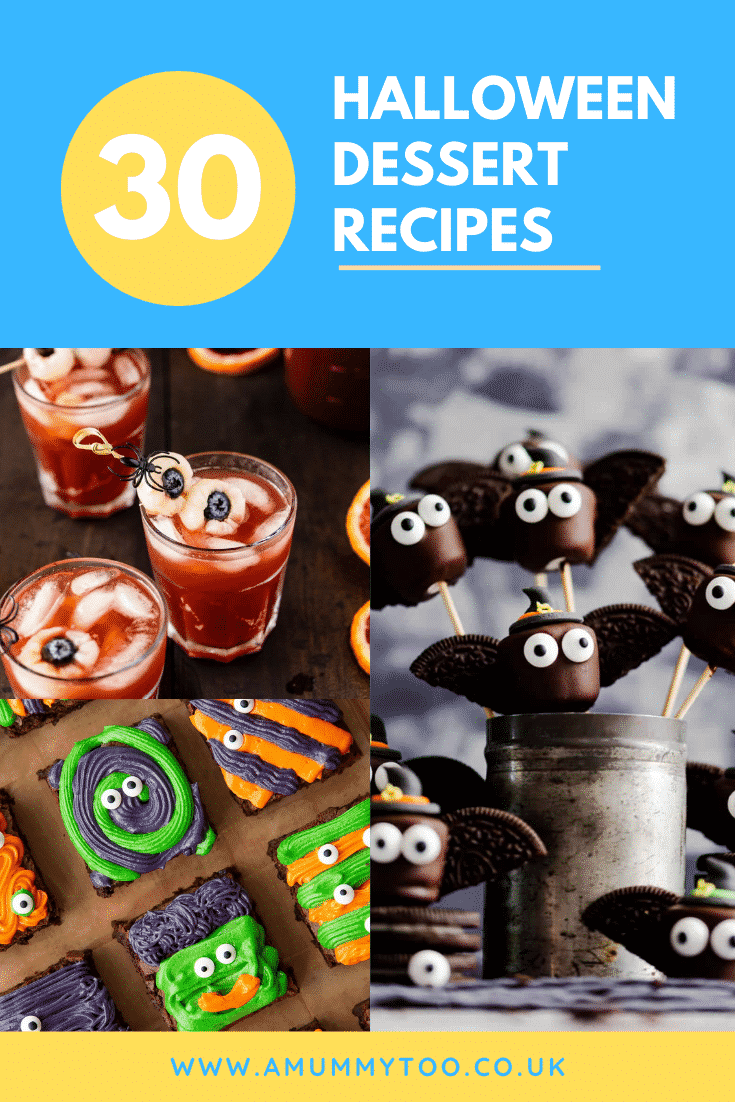 Here are dozens of spooky, sweet, delicious desserts, from cakes, to candy, cookies to cocktails.
Halloween eyeball punch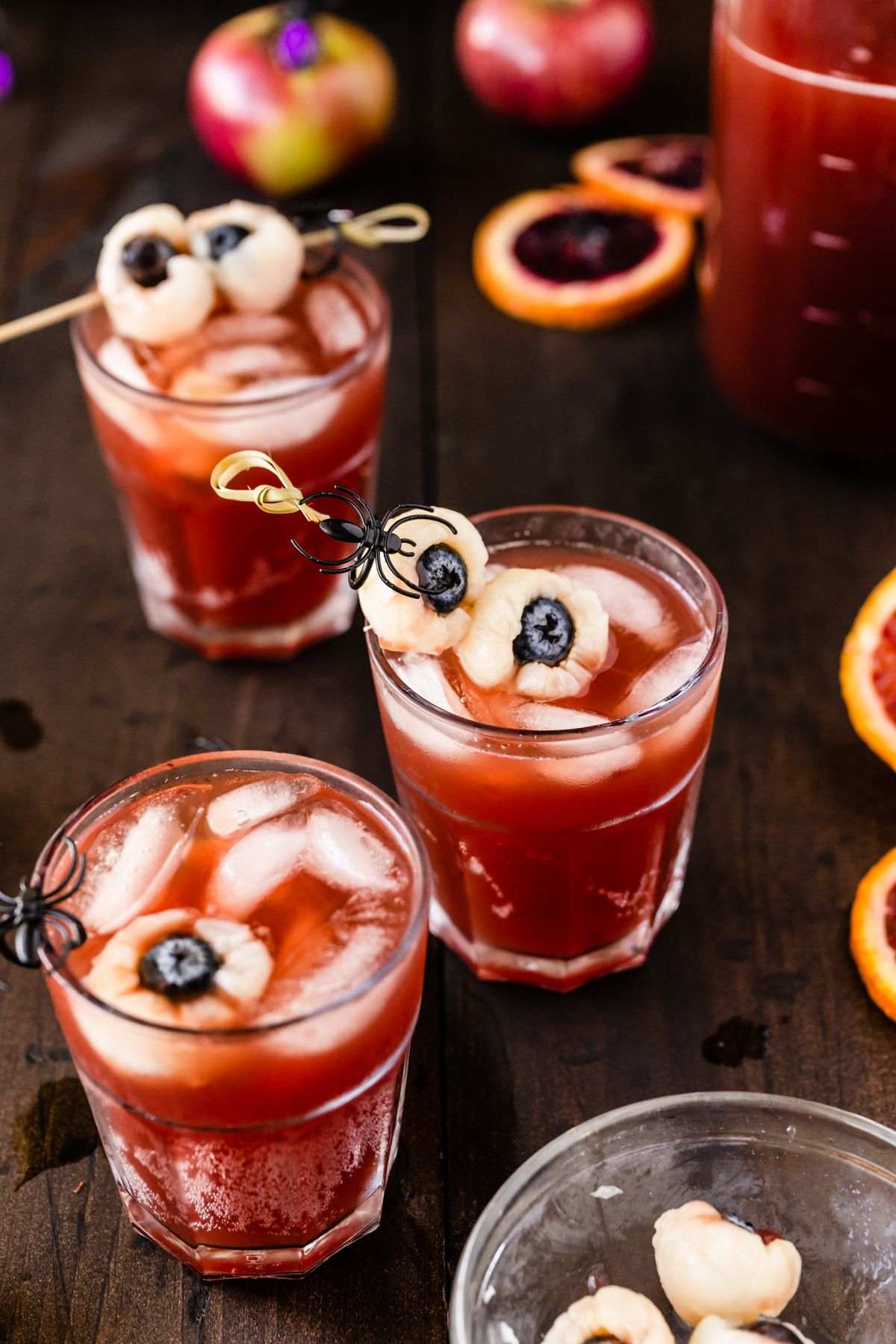 This Halloween cake with eyeballs is a fun, creepy Halloween dessert that's sure to be the hit of any party. The cake is incredibly moist and chocolatey and it's topped off with cream cheese frosting, canned lychees and blueberry eyeballs, and strawberry jam "blood". Get the recipe
Spooky Halloween brownies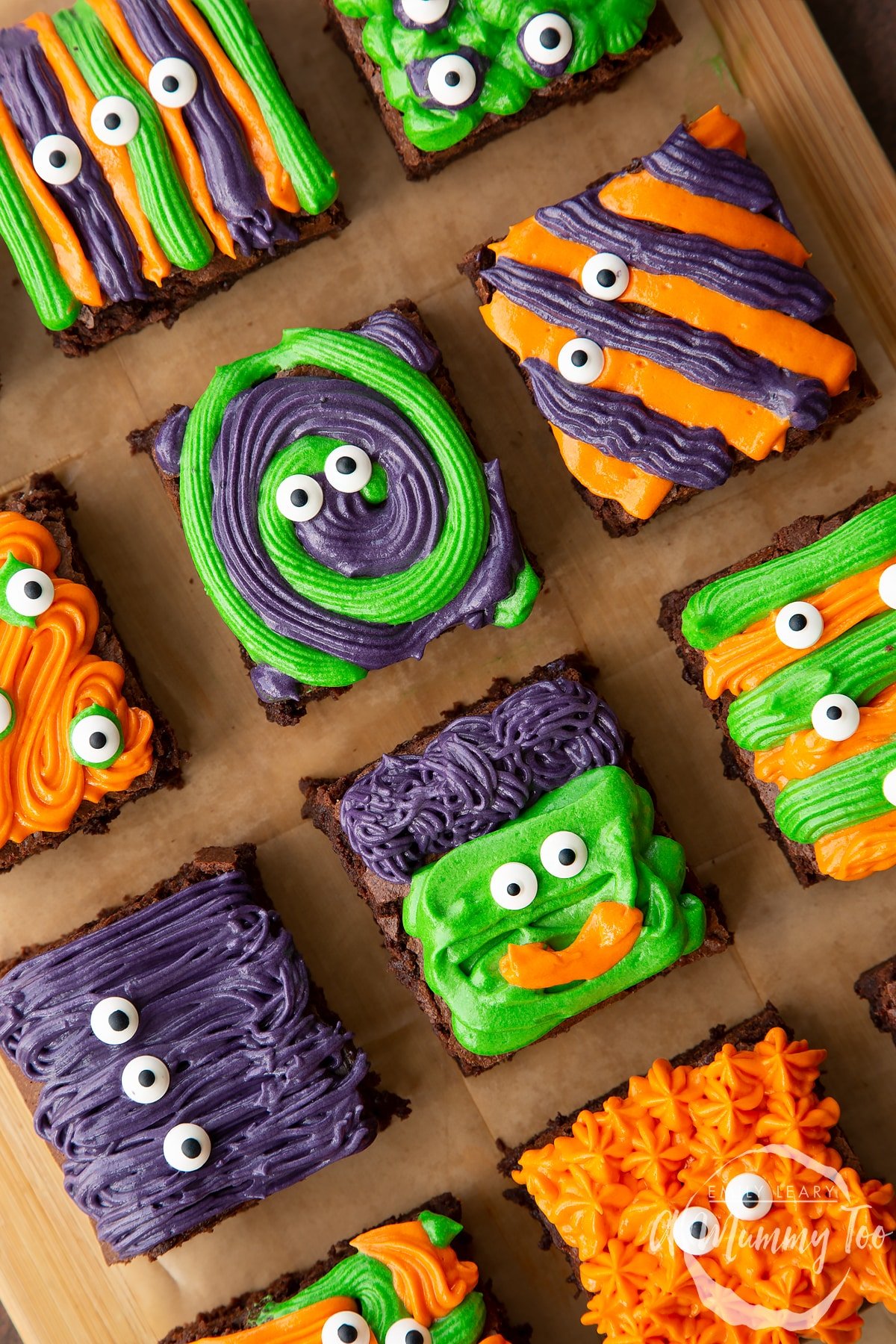 The Halloween brownies are so much fun and super delicious. Extra fudgy chocolate brownies are topped with delicious cream cheese frosting in spooky, vibrant shades and finished with a scattering of candy eyes. Eat them before they eat you! Get the recipe
Halloween sour cream sugar cookies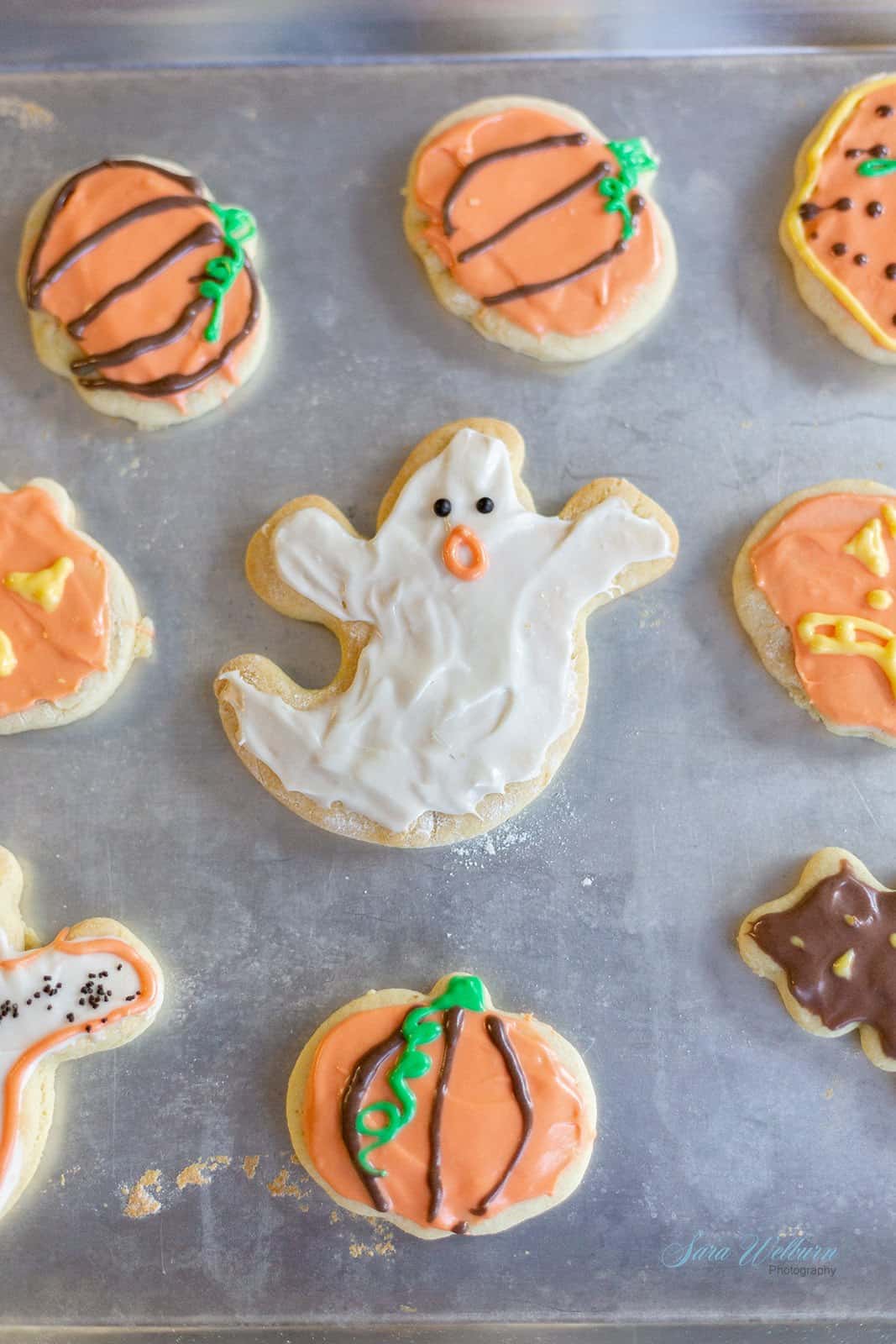 If you're looking for a recipe for perfect sugar cookies this Halloween, these delicious but easy Halloween sour cream sugar cookies with a cream cheese frosting are a winner. Light and fluffy, they are perfect for cutting into fun shapes with cookie cutters. Get the recipe
Gluten free sugar cookies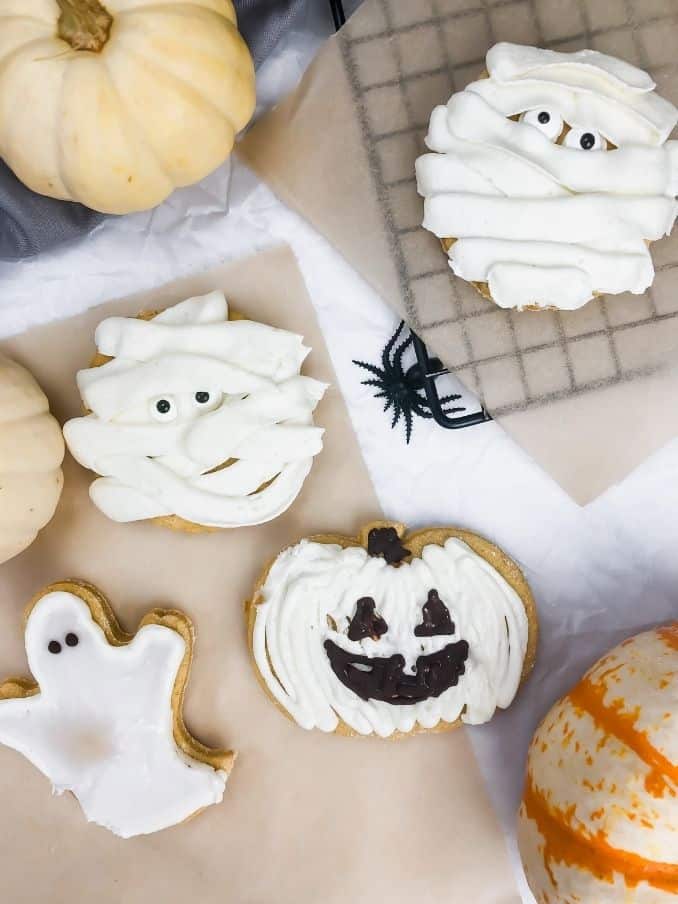 These pumpkin sugar cookies are perfect for fall! Filled with spices, they are easy to make, roll perfectly every time, and are gluten and dairy free! Get the recipe
Red velvet Halloween cupcakes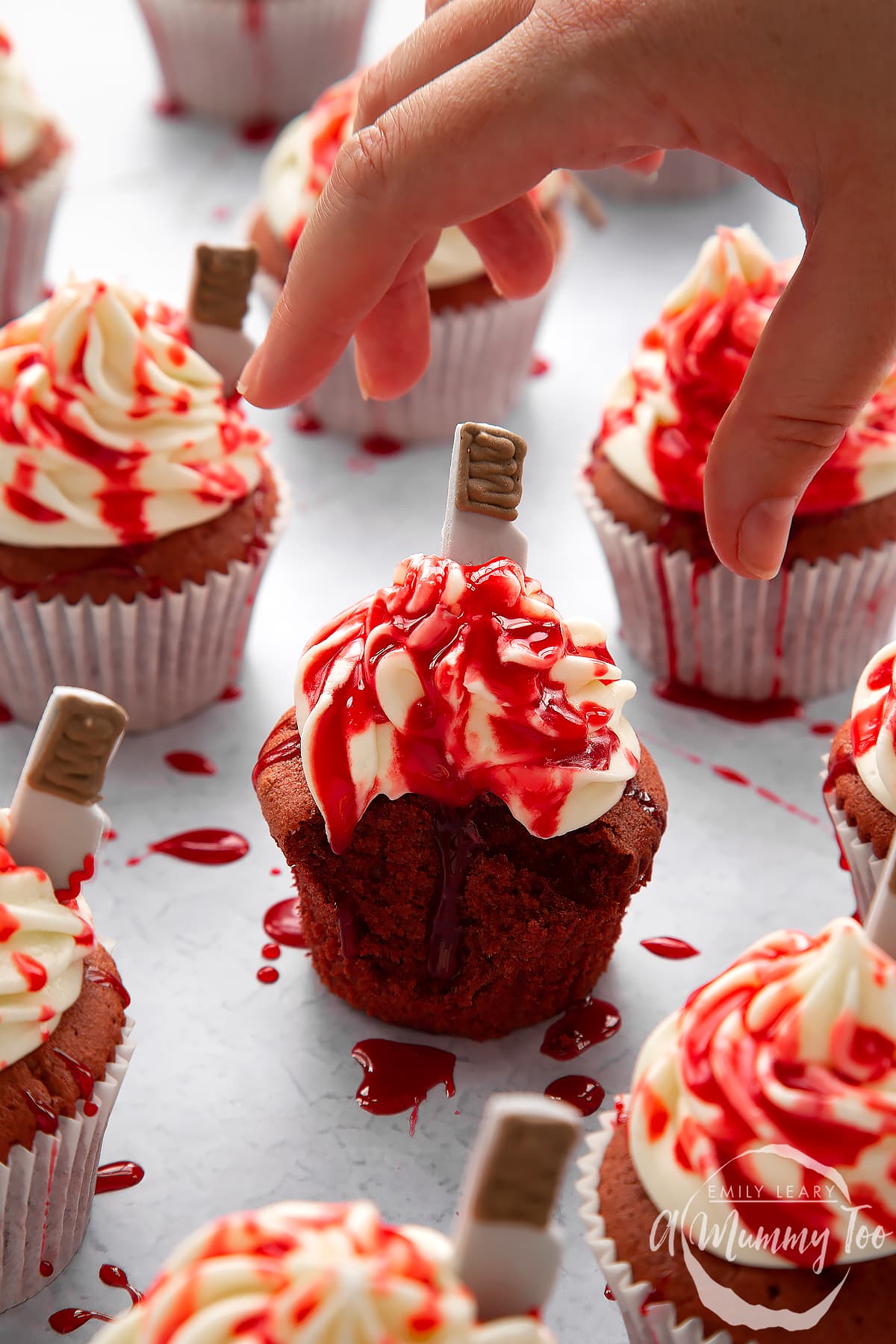 These red velvet Halloween cupcakes boast a flavourful, tender sponge, a smooth and delicious cream cheese frosting and a gorily good blood red syrup. Get the recipe
Bloody eyeball Halloween pavlova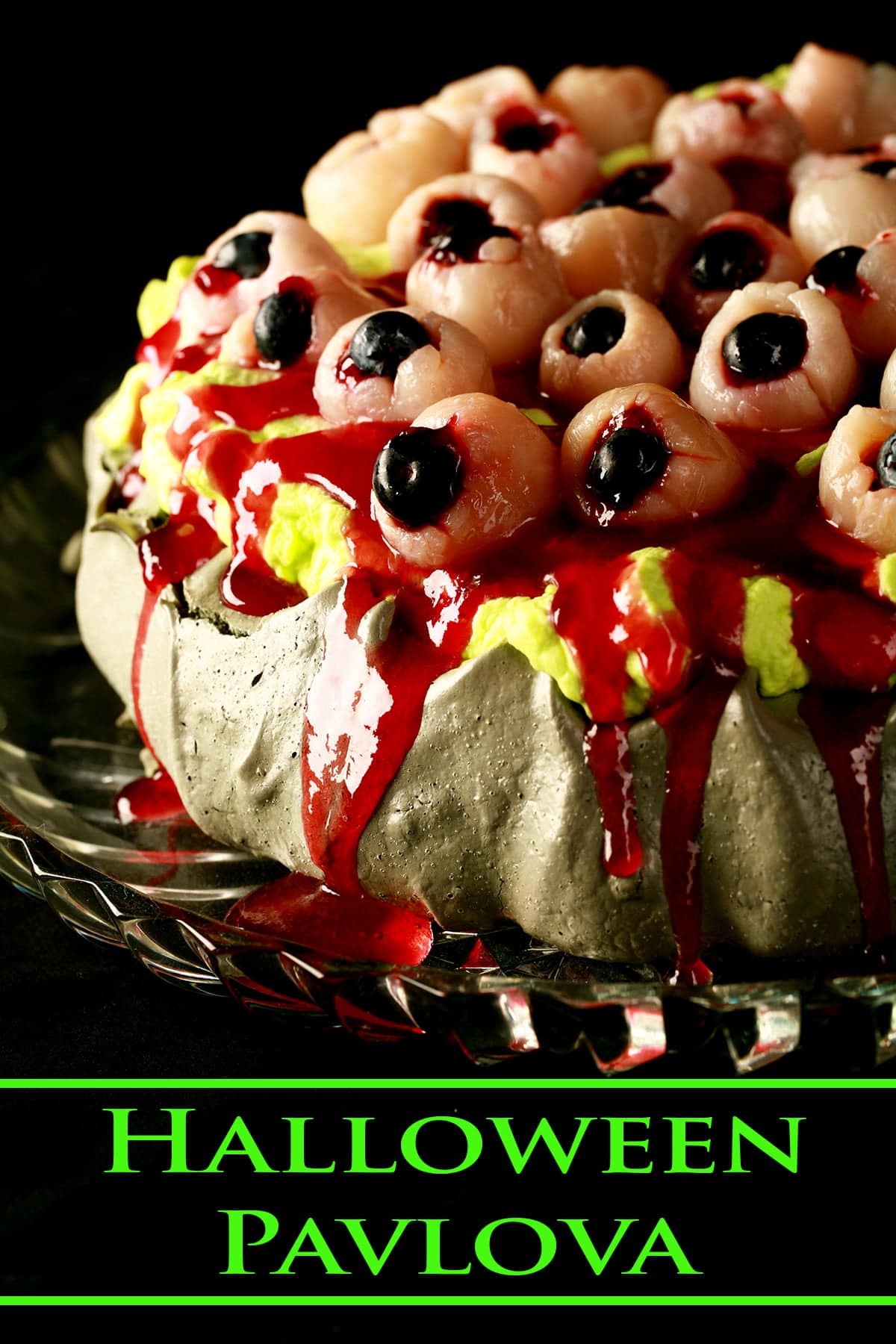 This bloody eyeball Halloween pavlova is easy to make, visually stunning and, let's be honest, totally GROSS! The good news is that it's also super tasty and sure to please everyone at your Halloween party! Get the recipe

Spider web cupcakes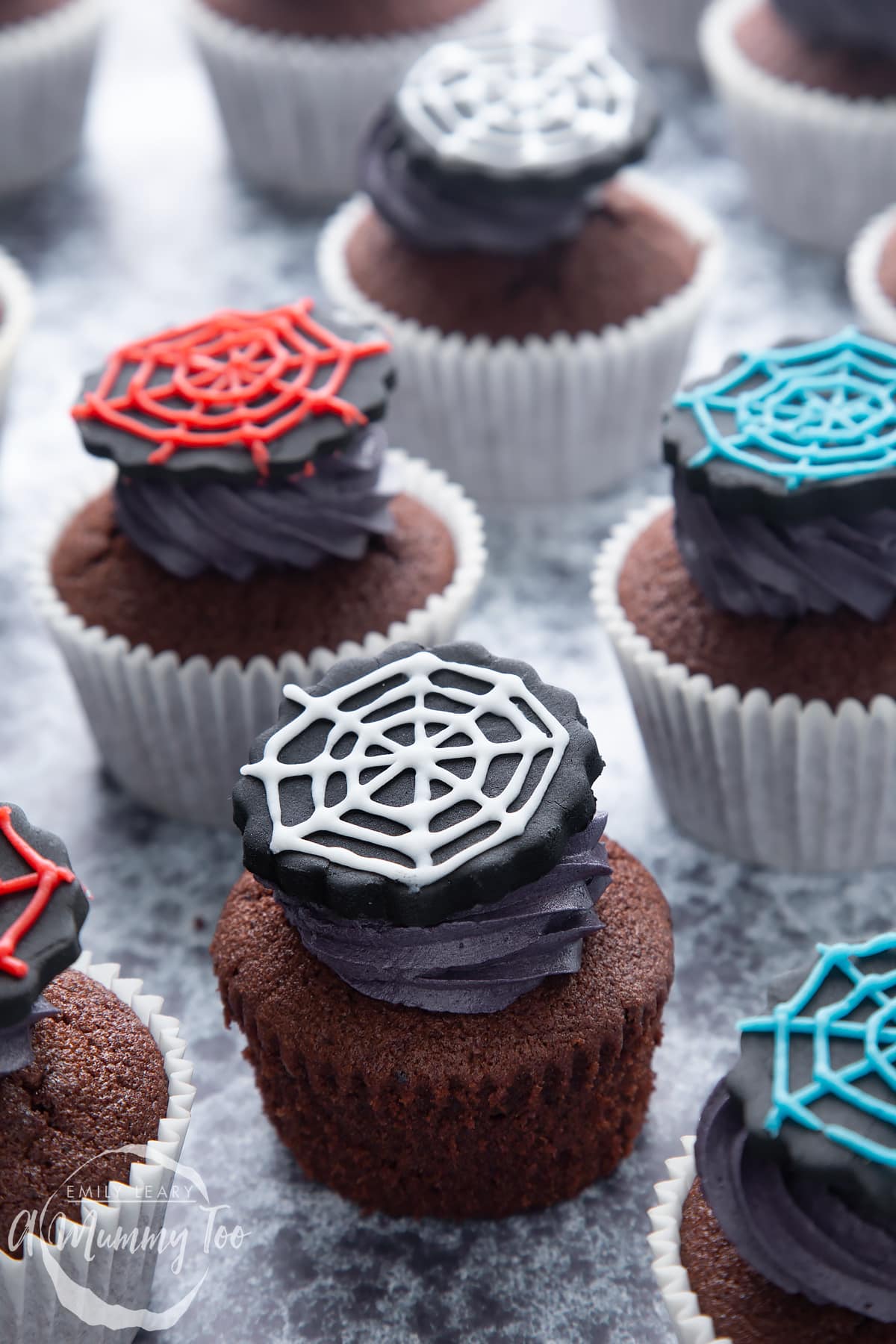 These soft and rich chocolate cakes are topped with smooth, dark purple buttercream and decorated with black fondant toppers to create perfectly spooky spider web cupcakes. Get the recipe
Halloween punch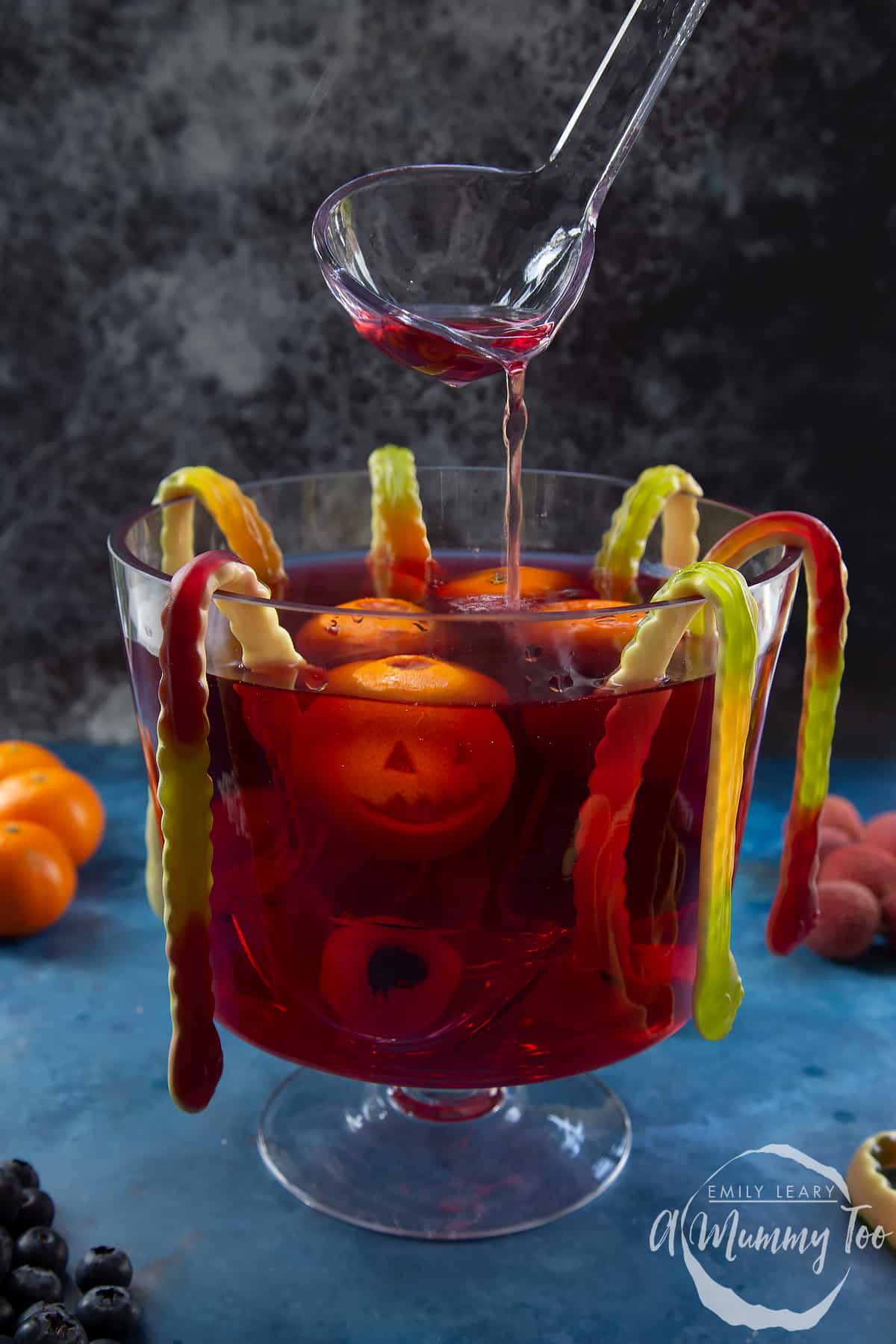 This kid-friendly, alcohol free Halloween punch is so easy and looks so effective, it'll be the talking point of this year's spooky celebrations. Get the recipe
Candy corn fudge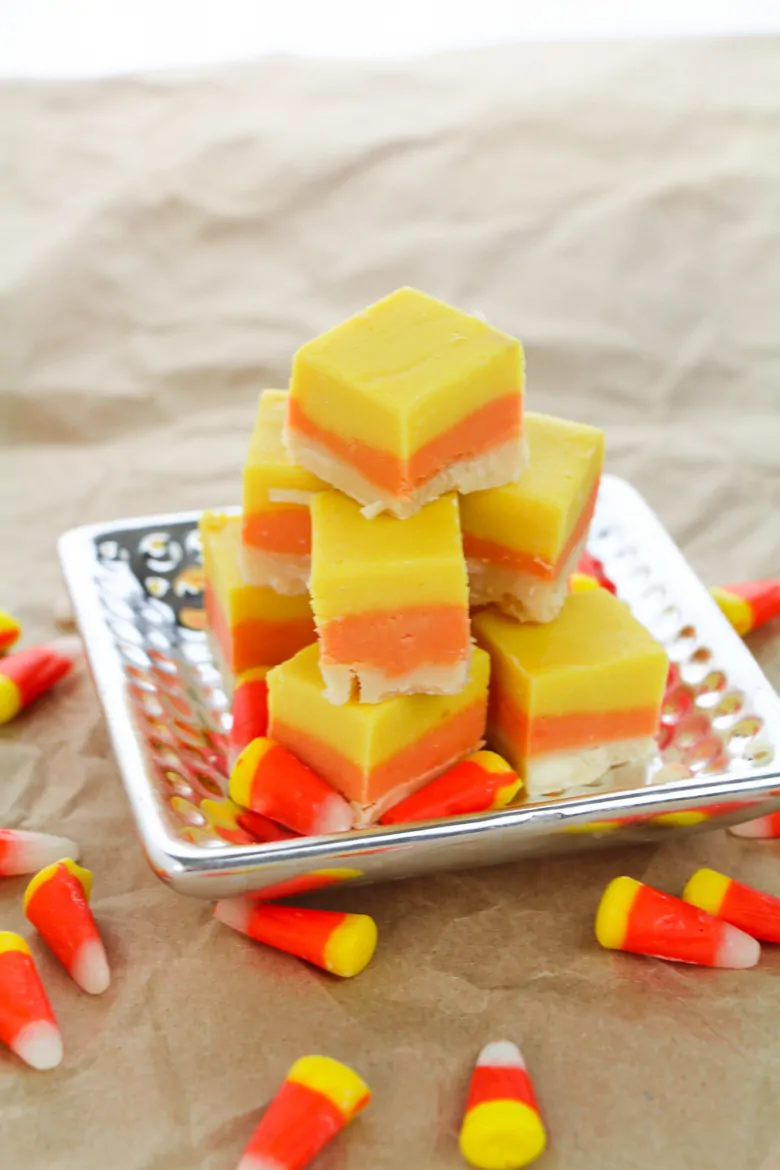 This candy corn fudge is made using an easy, 4-ingredient recipe and made to look like a Halloween treat that's huge in the US: candy corn! These small bites are perfect for Halloween parties. Get the recipe
Edible pumpkin cookie dough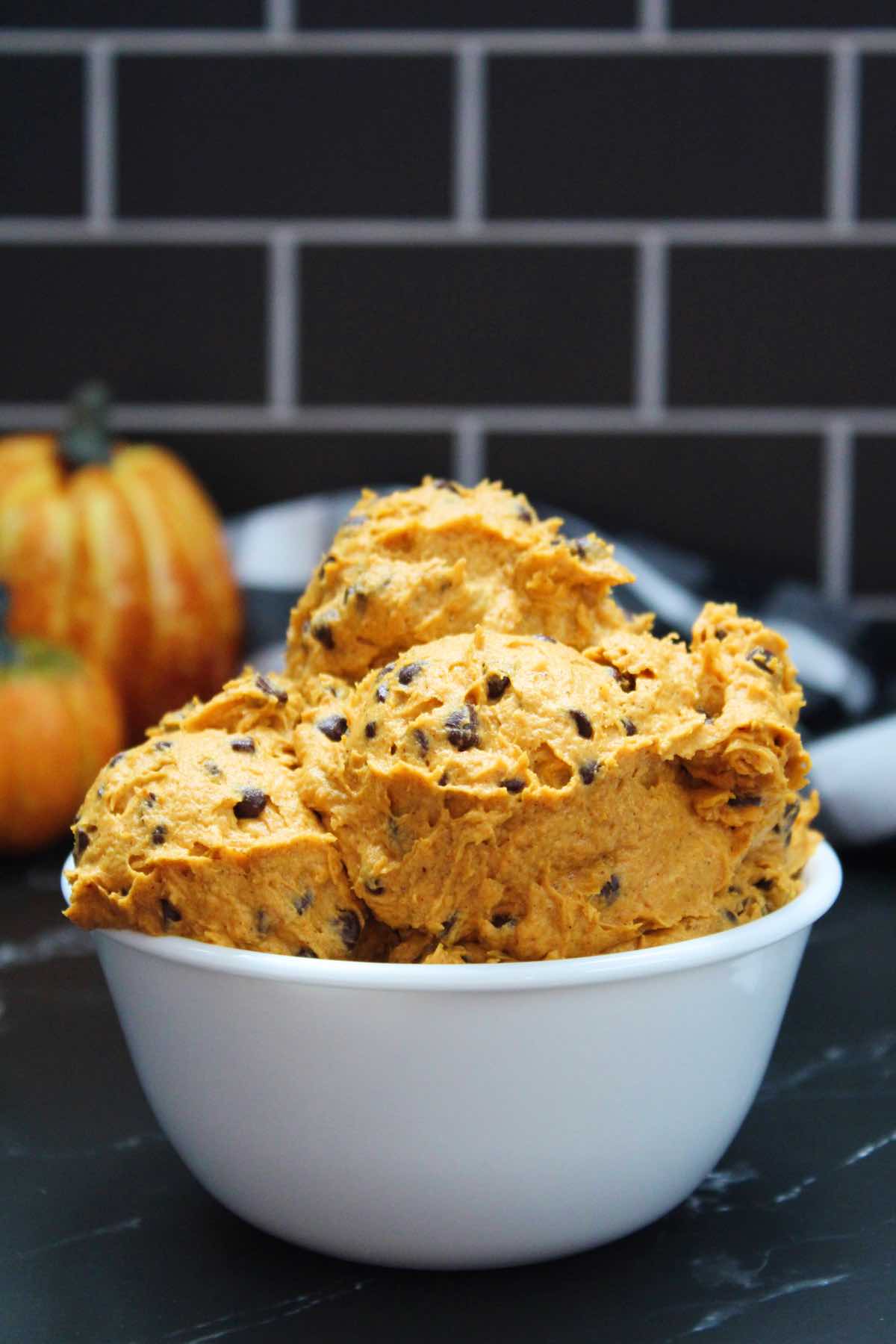 Satisfy those sweet tooth cravings with some of this spooky edible pumpkin cookie dough. It's made with pumpkin puree and pumpkin pie spices for a real taste of Halloween. Get the recipe
Gory Halloween pancakes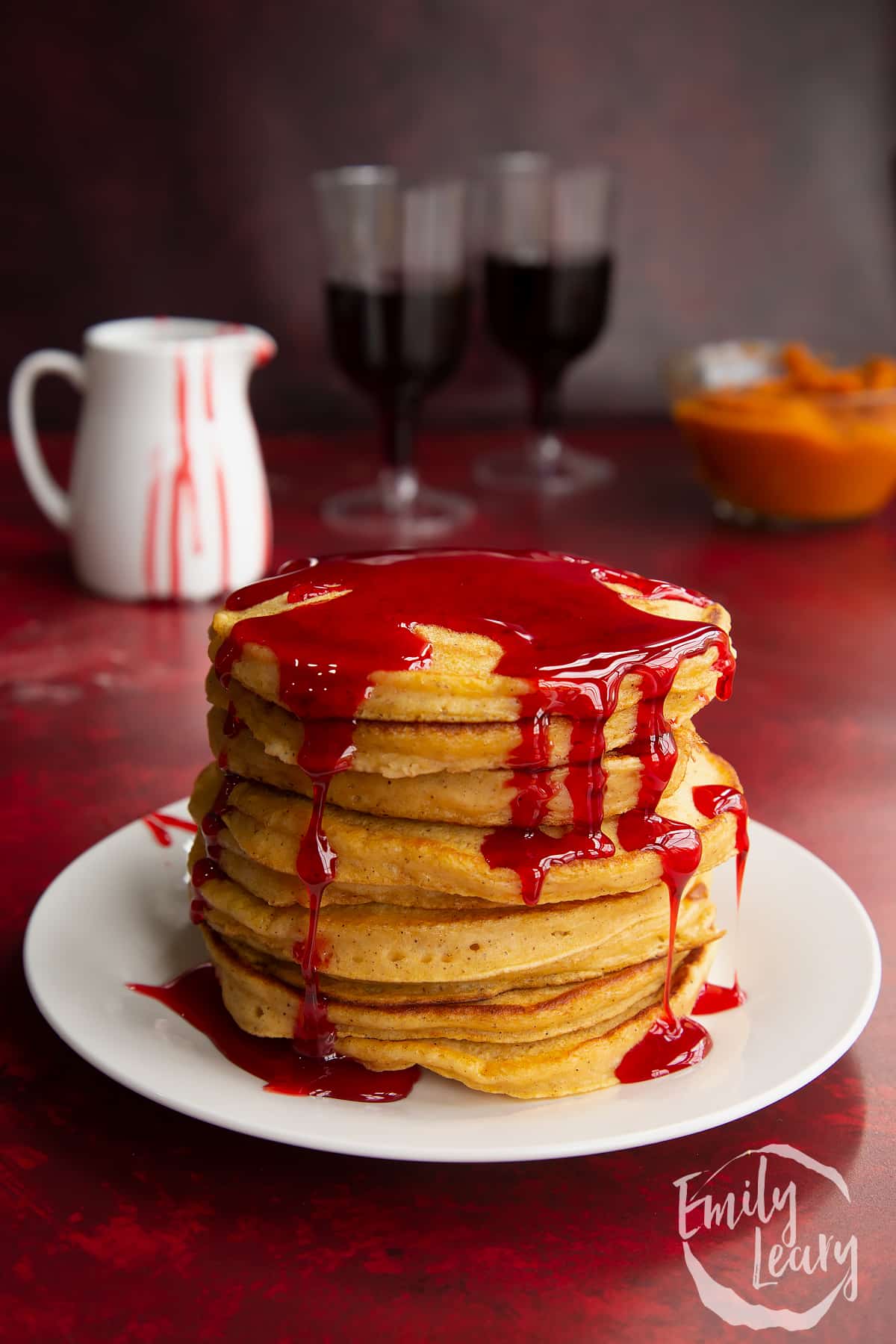 These tasty, fluffy, light and delicious Halloween pancakes are drizzled generously with dyed-red golden syrup and the result is perfect for a scarily delicious Halloween breakfast. Get the recipe
Phyllo pastry ghosts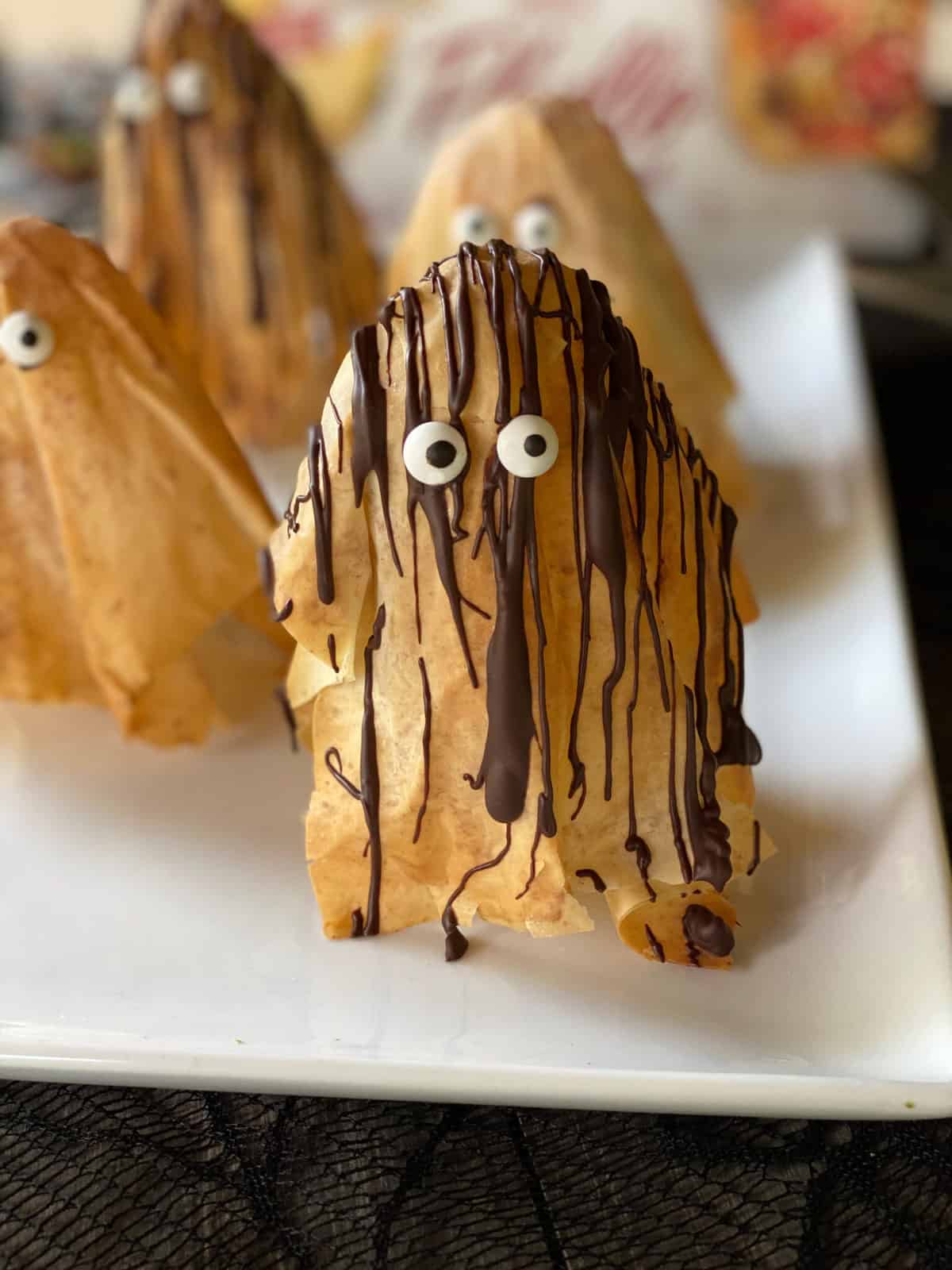 These phyllo dough ghosts are a spooky Halloween dessert that kids will go crazy for! Made with just a few ingredients, they are surprisingly simple to make and no mould is required. Get the recipe
Spooky Chocolate Pretzel Spiders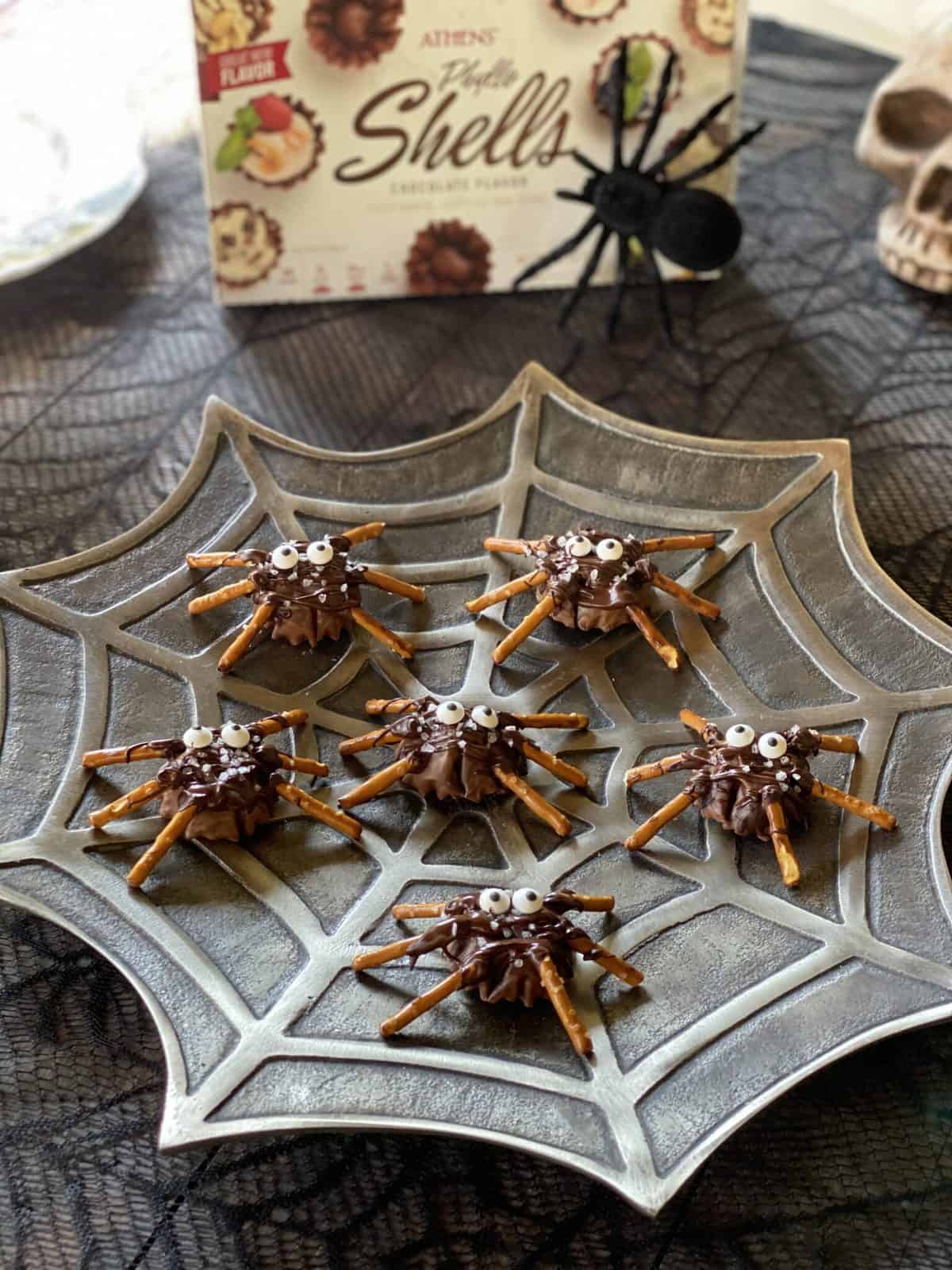 You will love making these spooky chocolate pretzel spiders! They are kid friendly, easy to make and super tasty. The candy eyes really complete the look. Get the recipe
Vegan spider cupcakes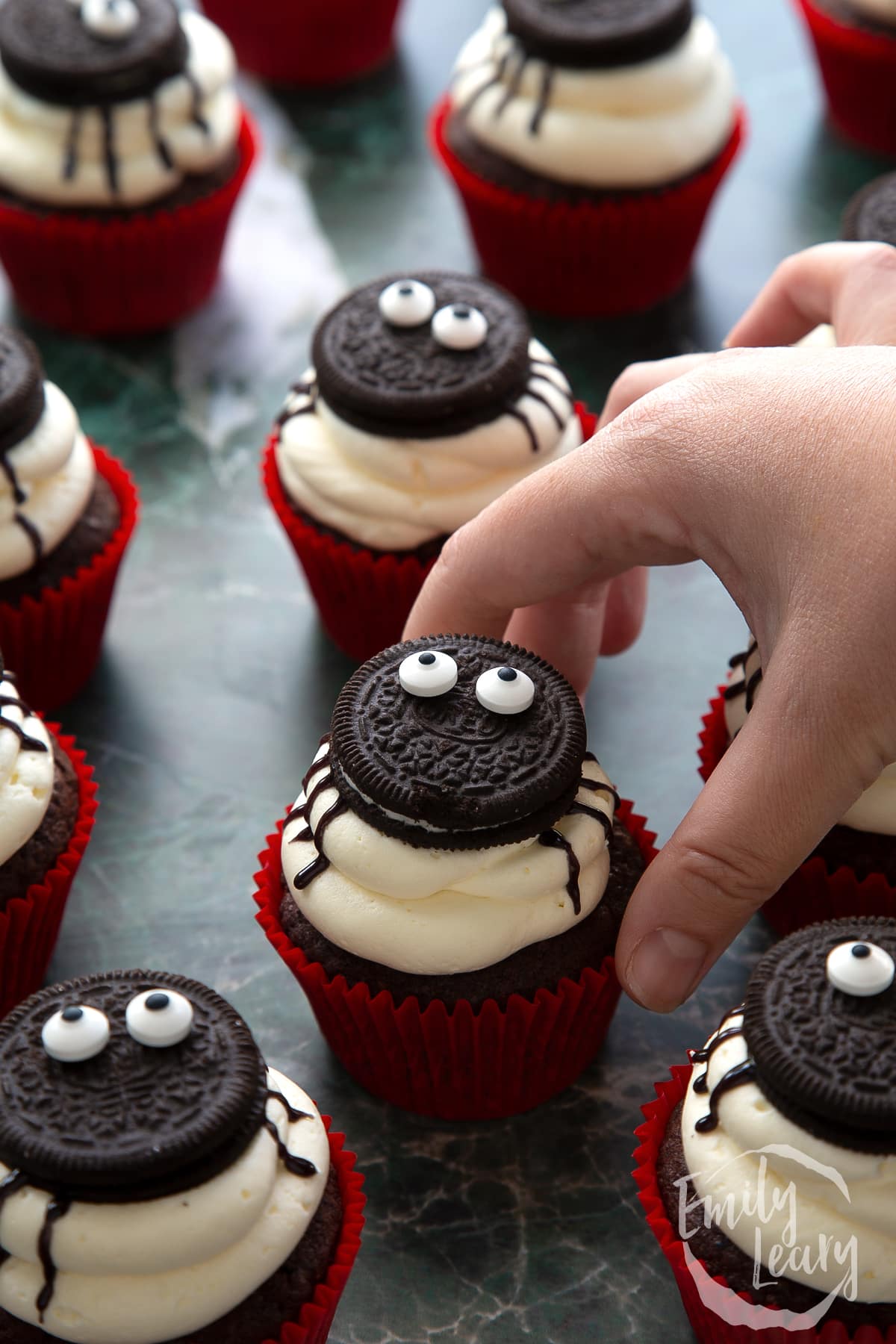 If you fancy making some spooky, delicious yet totally egg-and-dairy-free treats, these vegan Halloween cupcakes are just the ticket, complete with dairy-free buttercream and Oreo spiders! Get the recipe
Monster cookies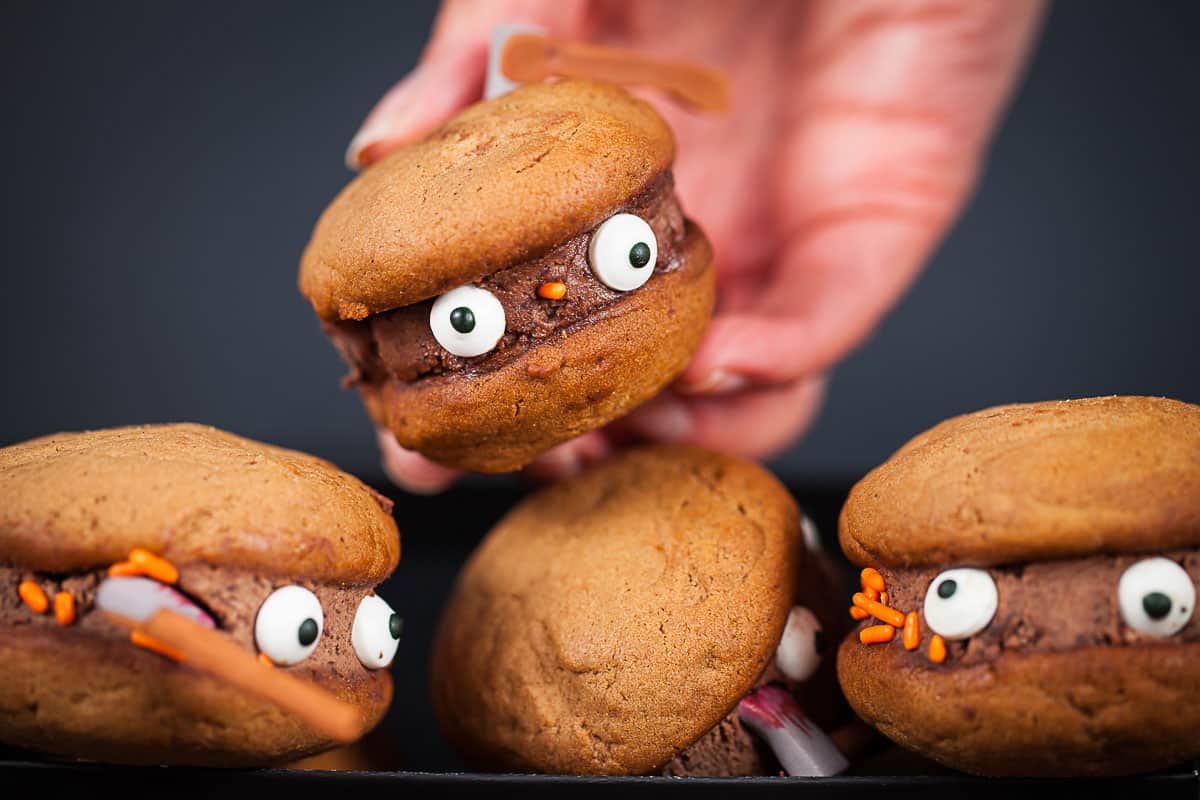 Spooky treats have never tasted this scrumptious. Everyone loves a little edible art on the table, and who doesn't love a creamy chocolate filling in a cute monster cookie? Get the recipe
Gluten-free ghost cupcakes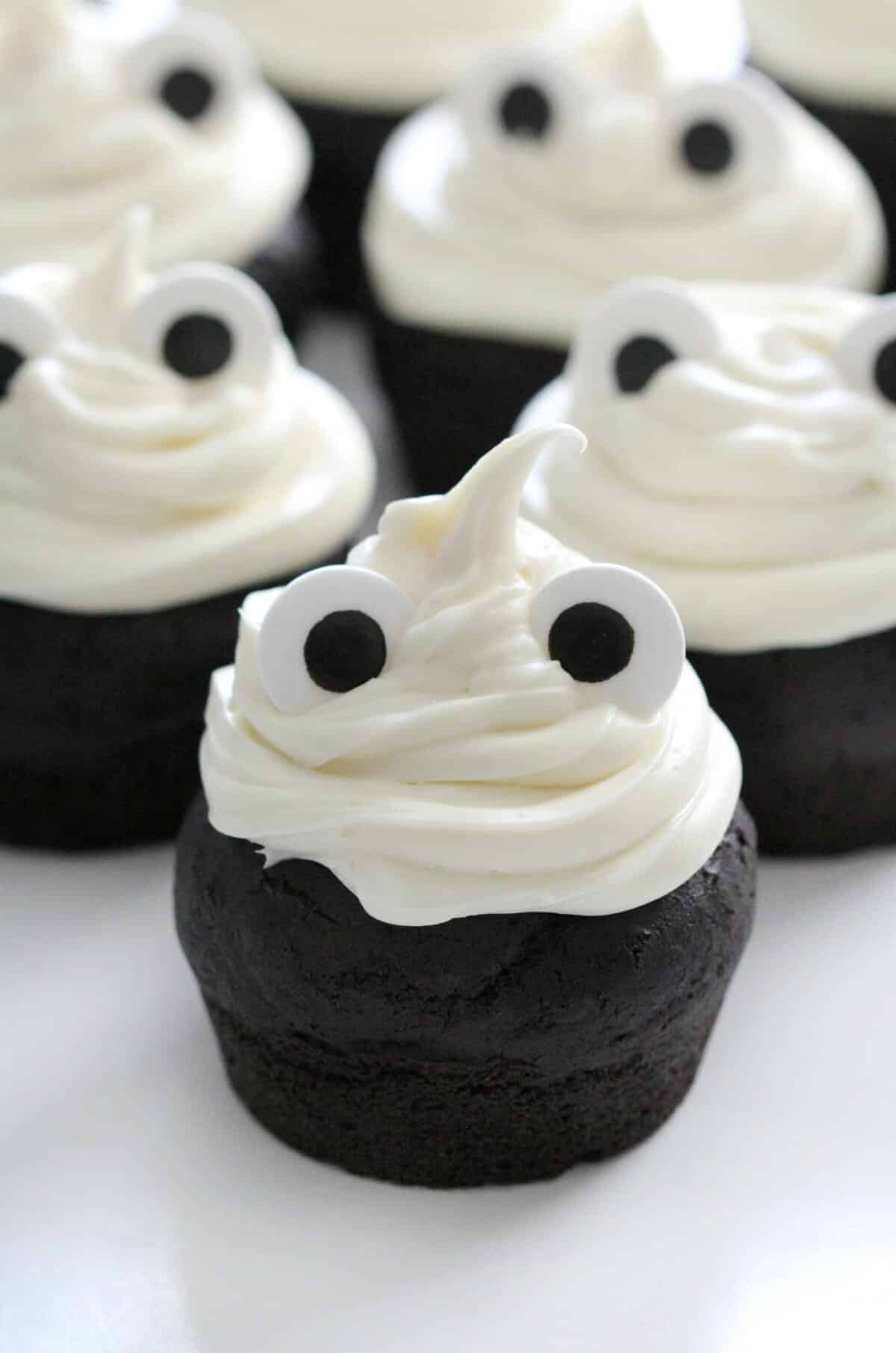 These cute and spooky cupcakes are vegan and gluten-free, made with a simple black chocolate cupcake base and dairy-free vanilla buttercream frosting. Whether you need a unique Halloween party treat or a simple non-candy dessert, these are a must. Get the recipe
Gory brain cupcakes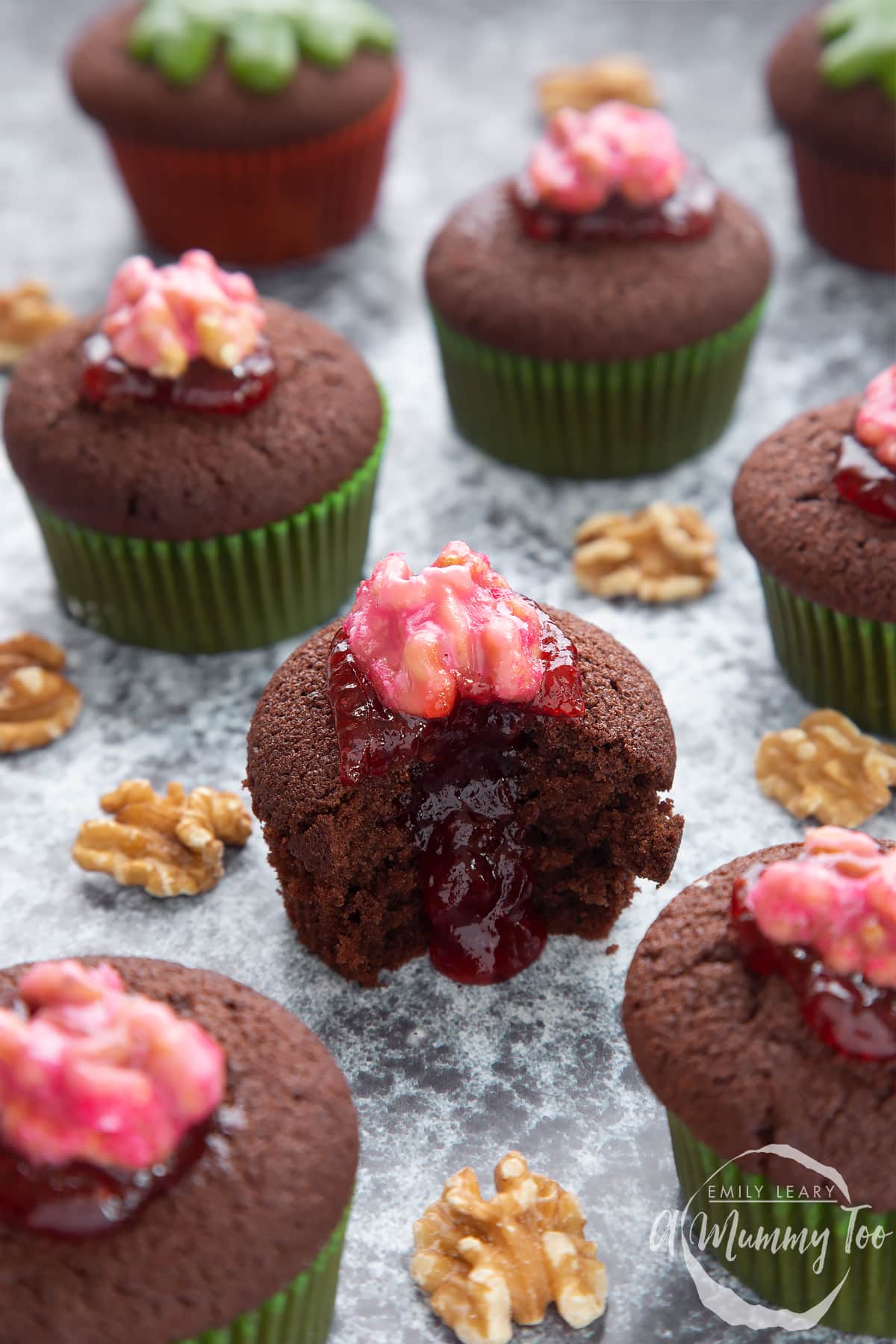 These spooky, gory Halloween cupcakes are a winner for celebrating the spookiest night of the year. They're sure to be a hit with zombies too! Get the recipe
Halloween cake pops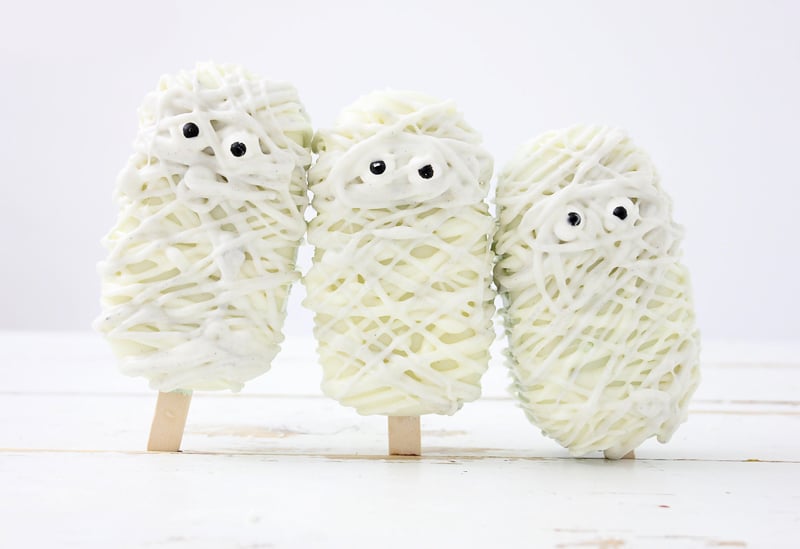 These Halloween cake pops are spooky and sweet. A simple white cake is paired with creamy vanilla frosting and dunked in white chocolate, then decorated into these adorable mummy cakesicles! Get the recipe
Graveyard cake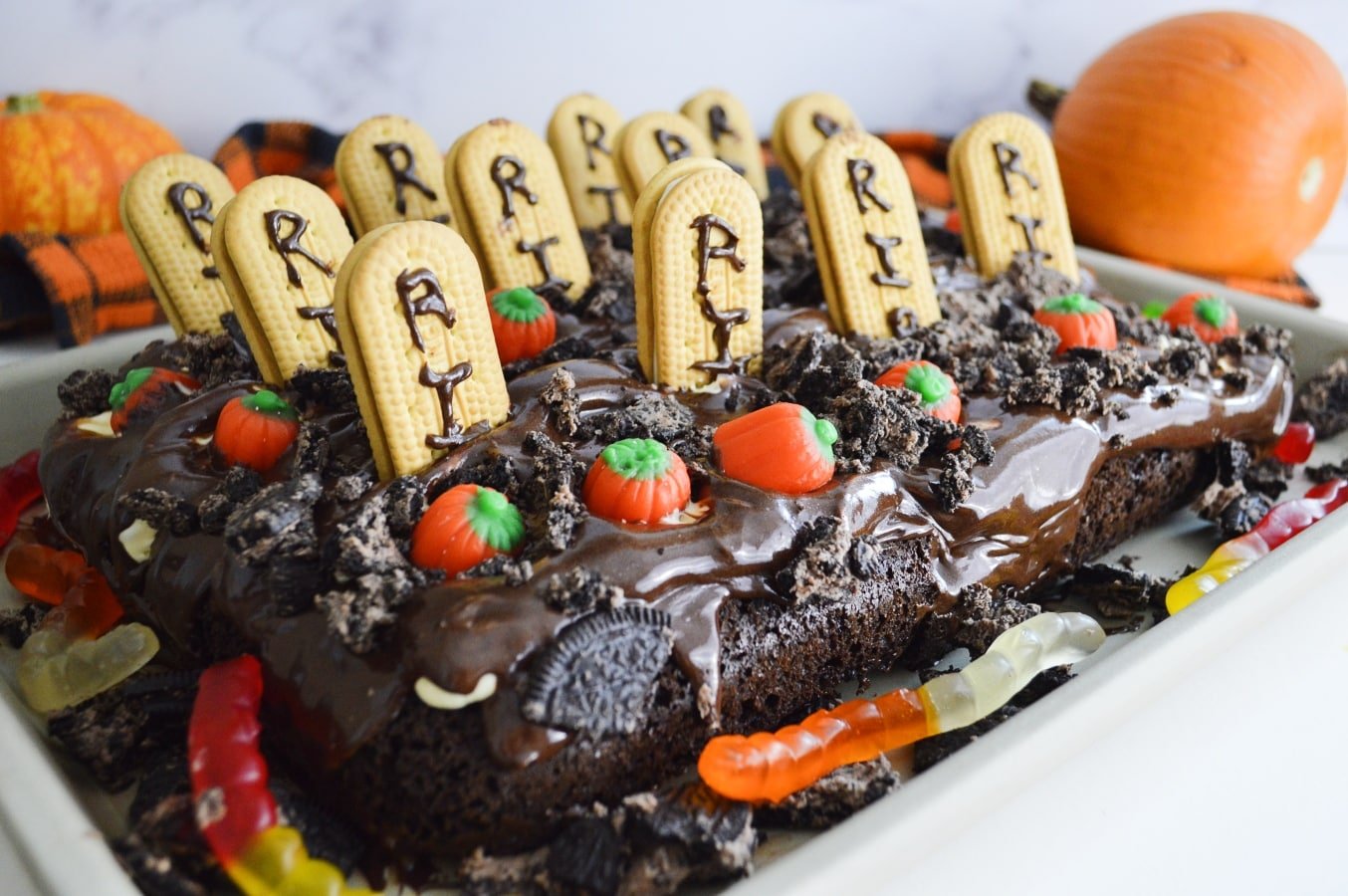 This Halloween themed cake is easy to make with boxed cake mix and spruced up with favourite spooky toppings and crushed Oreos. Get the recipe
Peanut butter spider cookies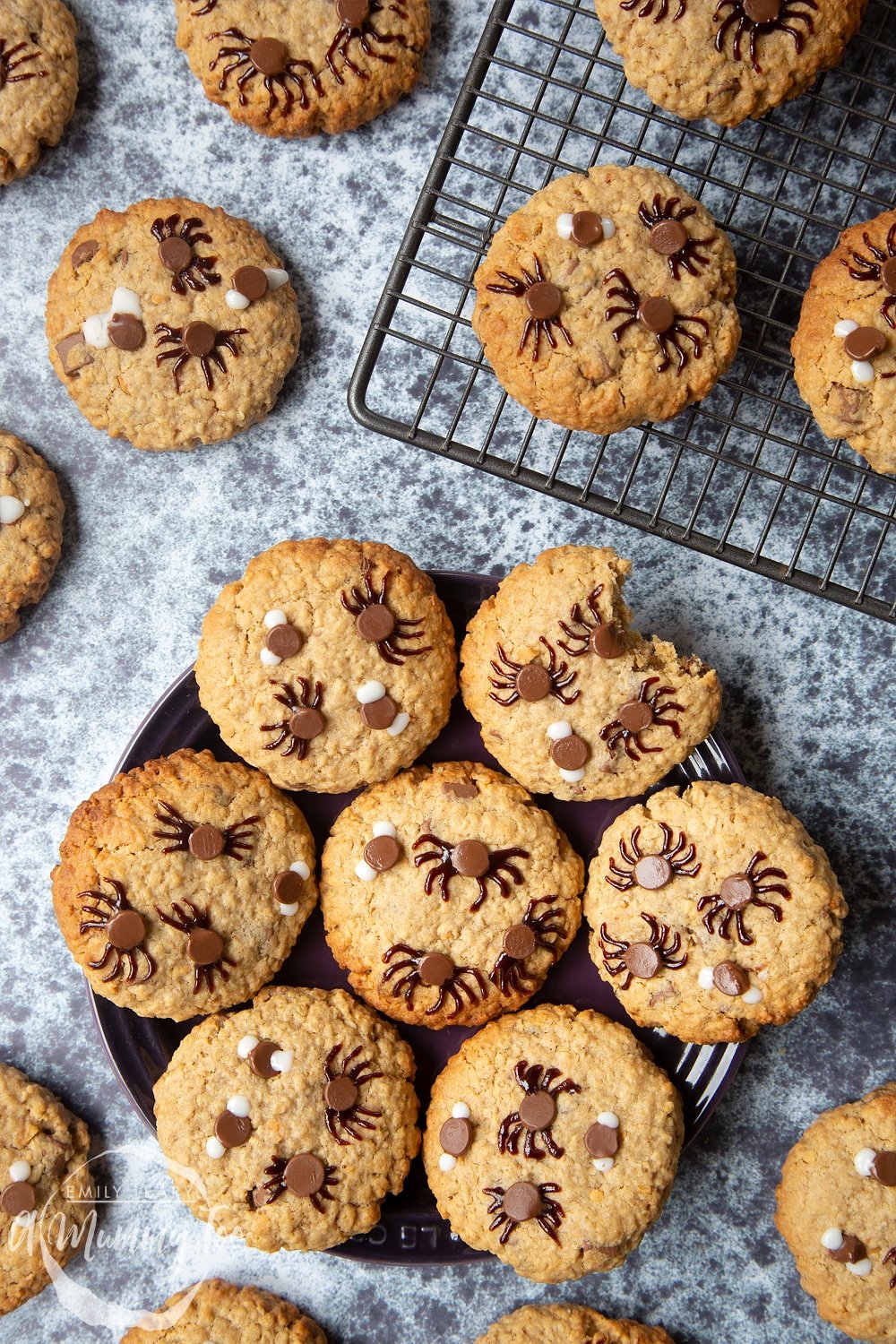 These Halloween peanut butter spider cookies are oaty, satisfying and just as delicious as they are spooky! Get the recipe
Chocolate wafer ghost cookies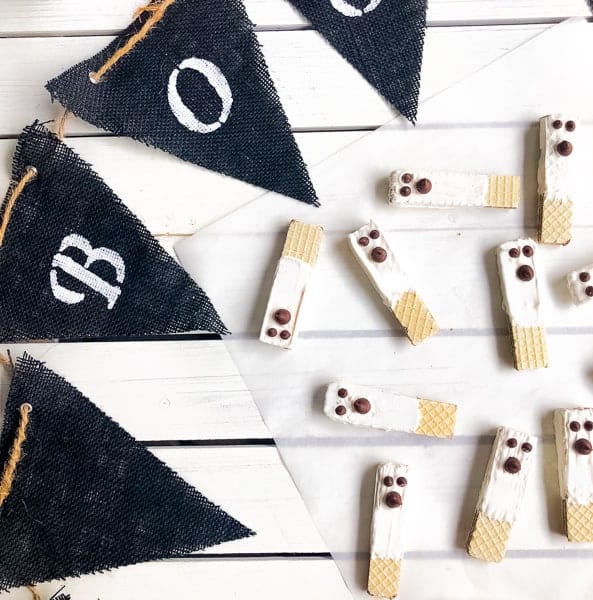 These chocolate wafers are dipped in white chocolate and given milk chocolate facial features to turn them into adorable ghost cookies! With just 3 ingredients, you really can't go wrong. Get the recipe
Witch's cauldrons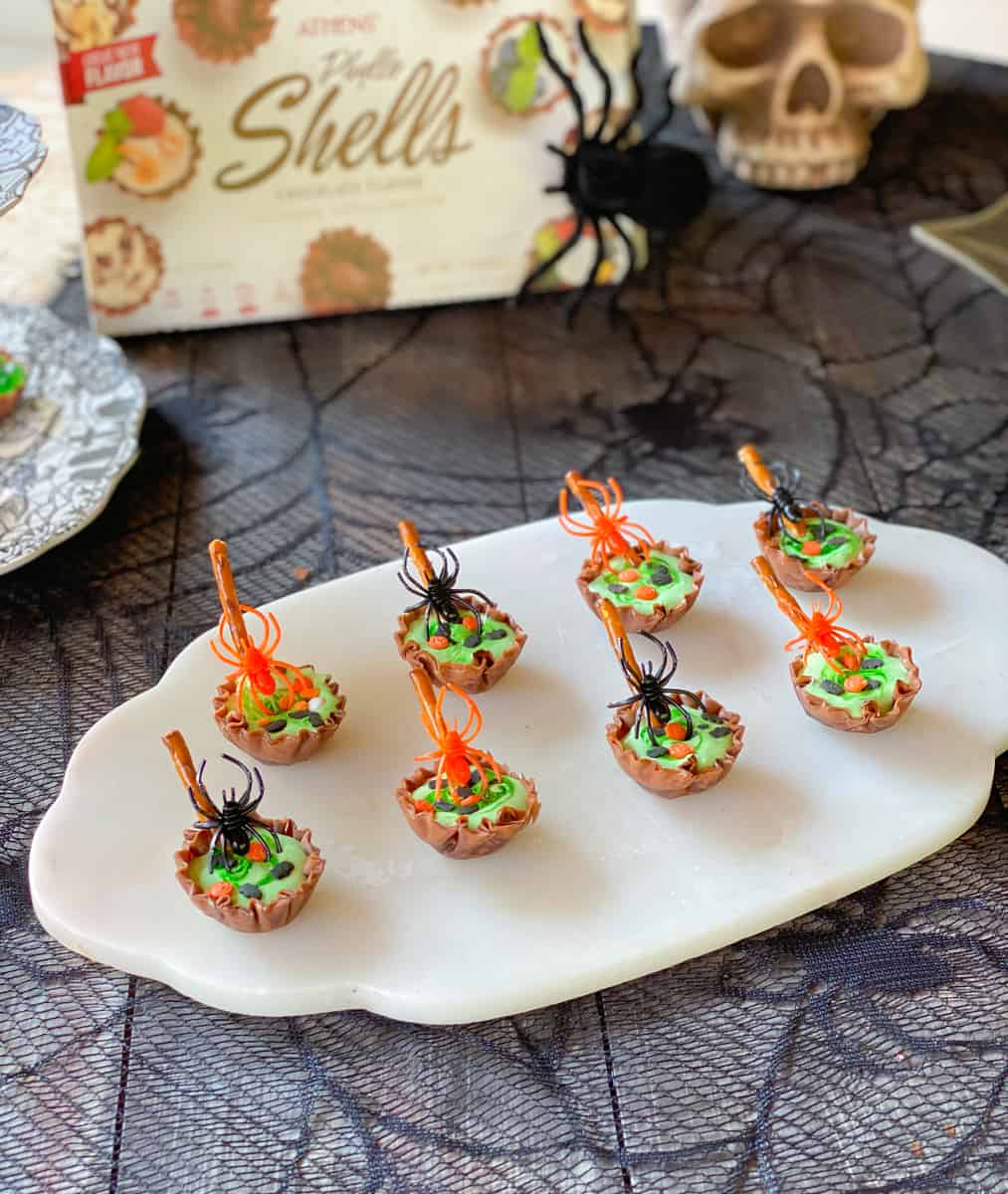 These witches cauldrons are such a fun and delicious Halloween treat and best of all, they're no bake. They are perfect for kids to make and can be assembled in just under 10 minutes. Get the recipe
Spider rice cakes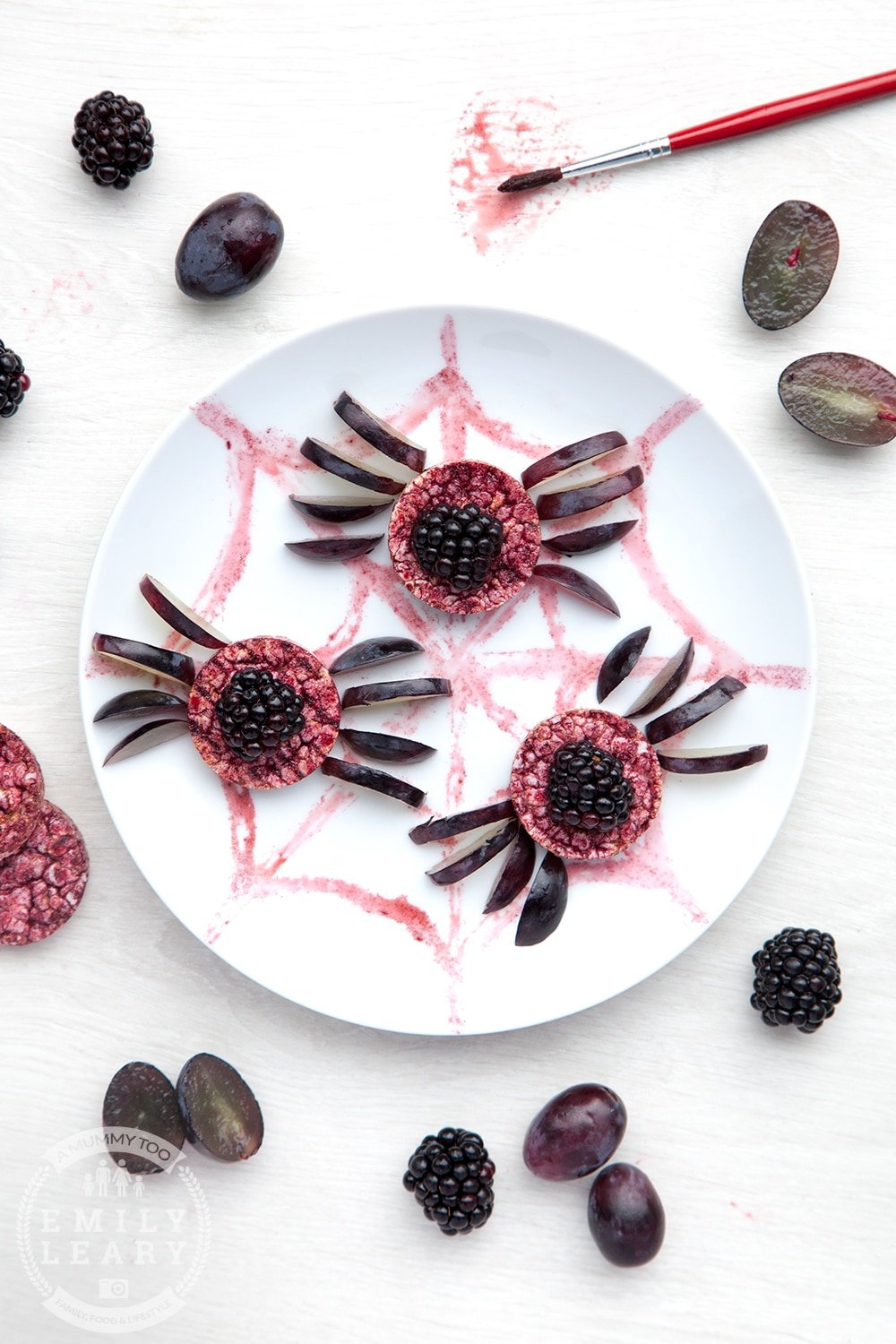 For little ones who love a food fright – why not try these spooky Halloween rice cakes, decorated with blackberries & grapes to look like spiders on a spider's web? Get the recipe
Halloween cookie sandwiches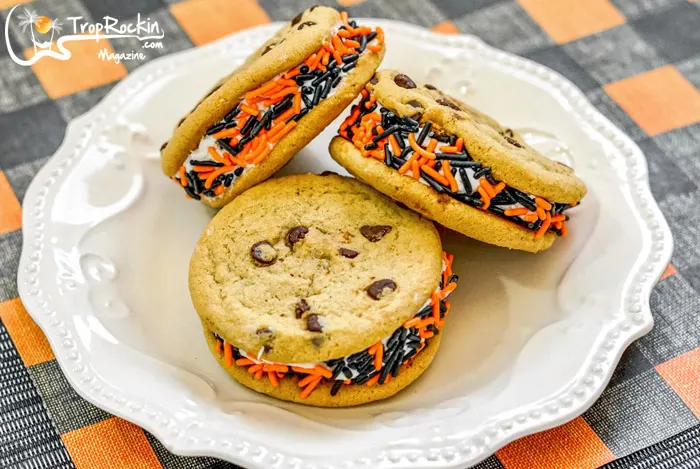 These Halloween cookie sandwiches are extra easy, yet fun and festive. Chocolate chip cookies are always a hit, especially when they're filled with frosting and decorated with Halloween sprinkles. Get the recipe
Witch's ice cream sundaes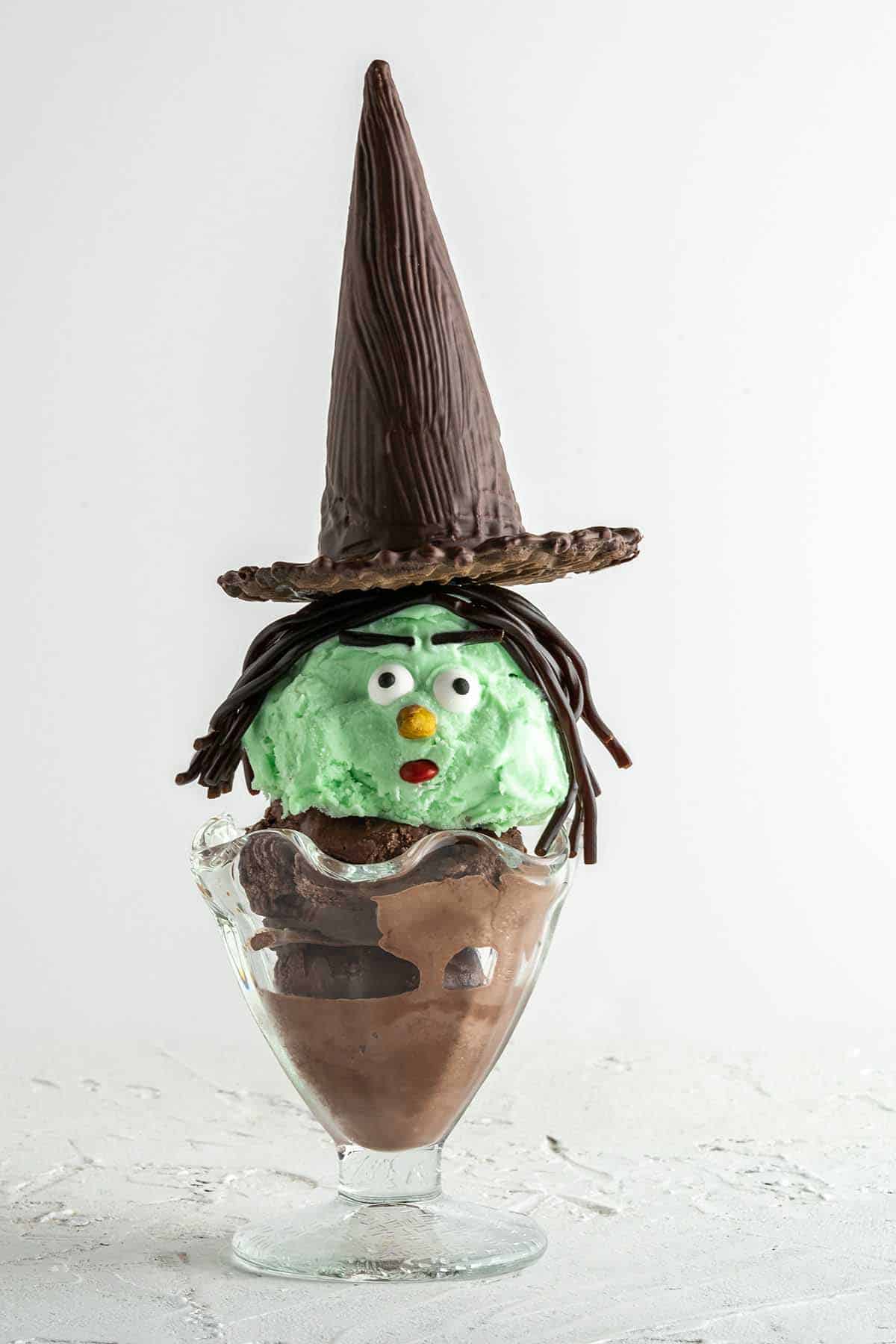 These cute Halloween witch ice cream sundaes are made with only a few basic ingredients and about 10 minutes prep time. I love how the peppermint green ice cream doubles as the witch's face, and a chocolate dipped ice cream cone forms the witch's hat! Get the recipe
Slime cupcakes
Oozily delicious chocolate cupcakes filled with green caramel. These slime cupcakes are a sweet, satisfying and deliciously spooky treat! Get the recipe
Marshmallow bats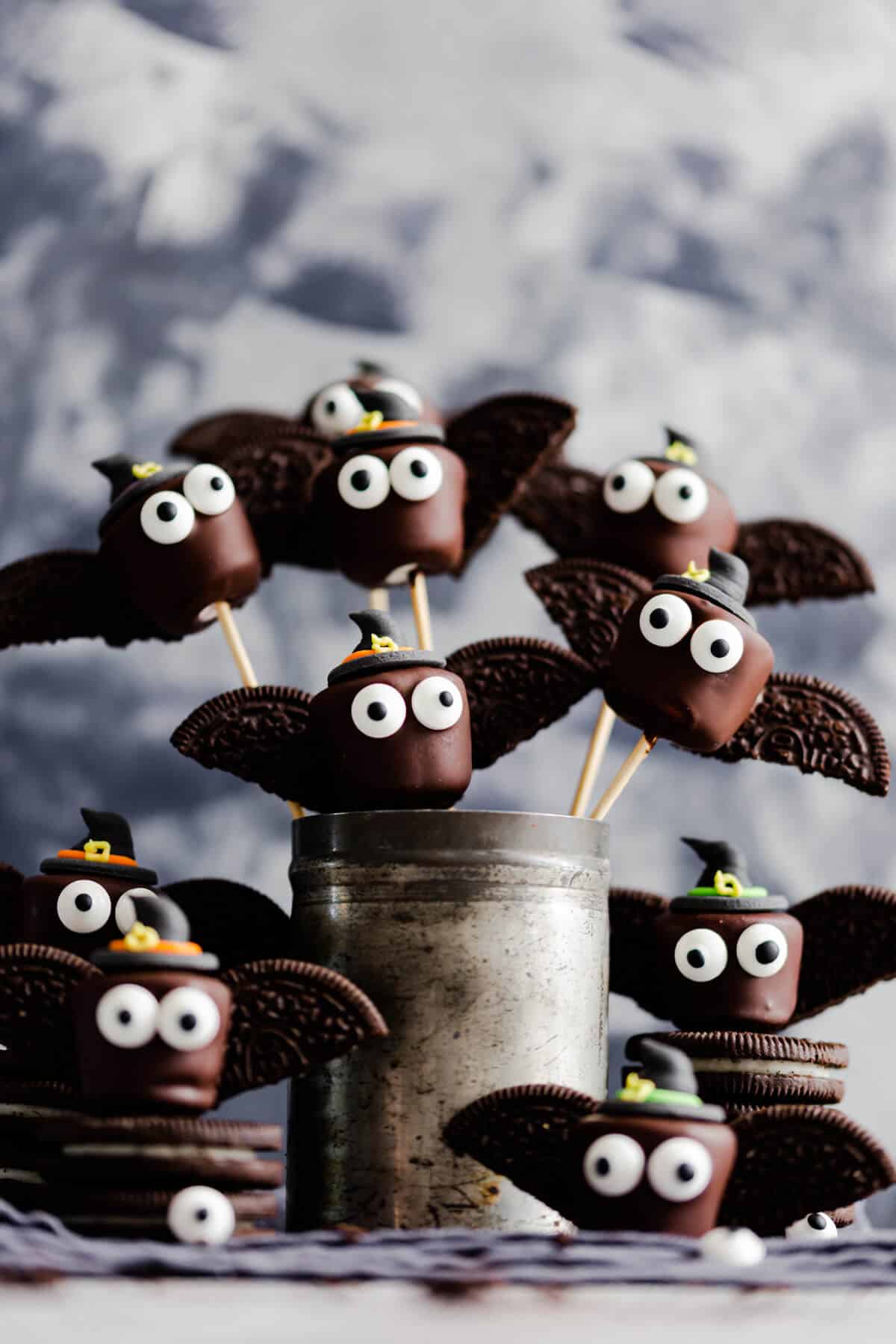 You only need 4 ingredients to make these fun marshmallow bats with candy eyes and Oreo wings. They are super easy and quick to make, so they're a perfect treat to assemble with kids. Get the recipe
Halloween crispy cakes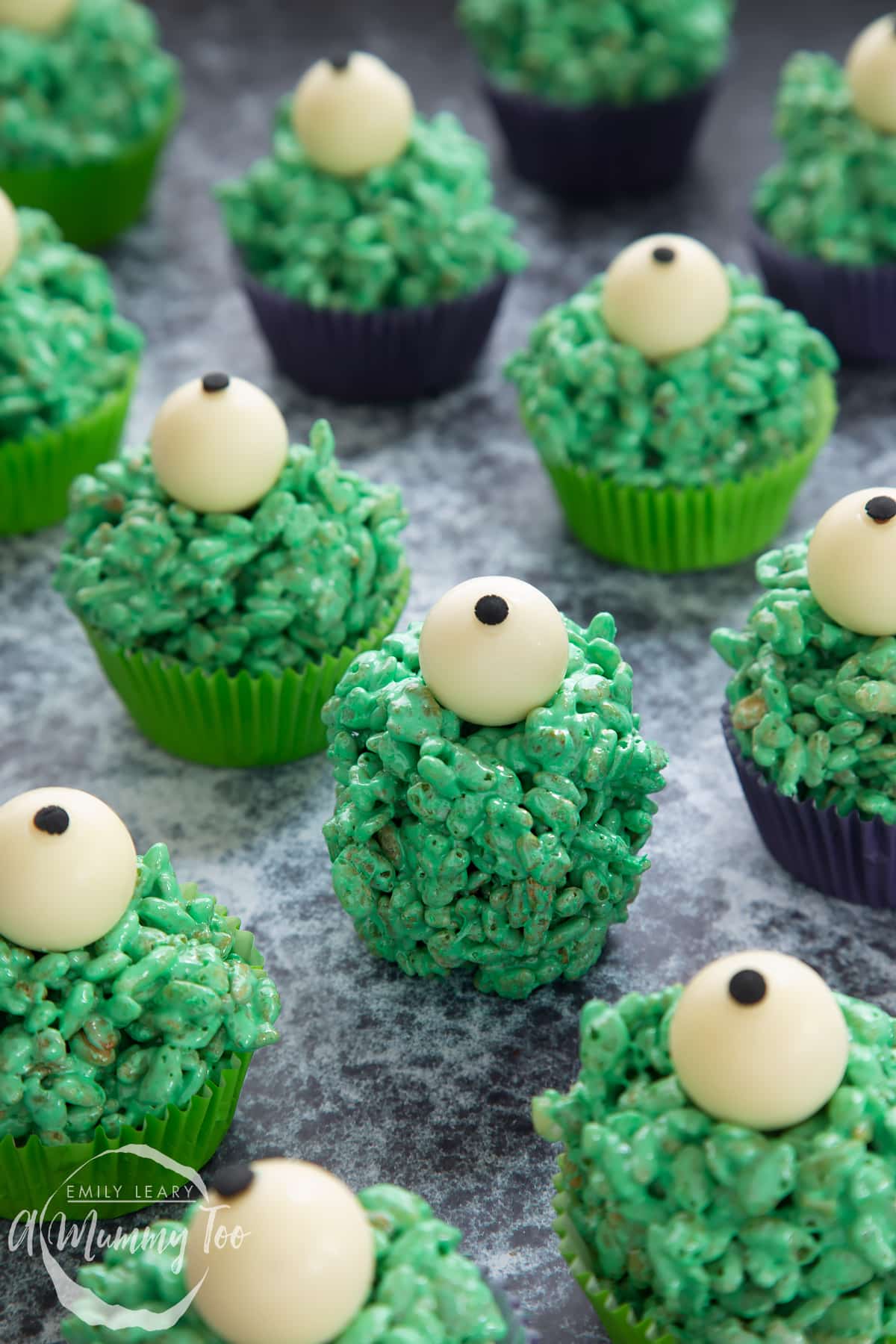 Spooky, crispy little monsters with huge white chocolate eyes that follow you around the room. You'll love this crispy, chewy, sweet and delicious Halloween crispy cakes. Get the recipe
Gluten-free, vegan Halloween ghost cake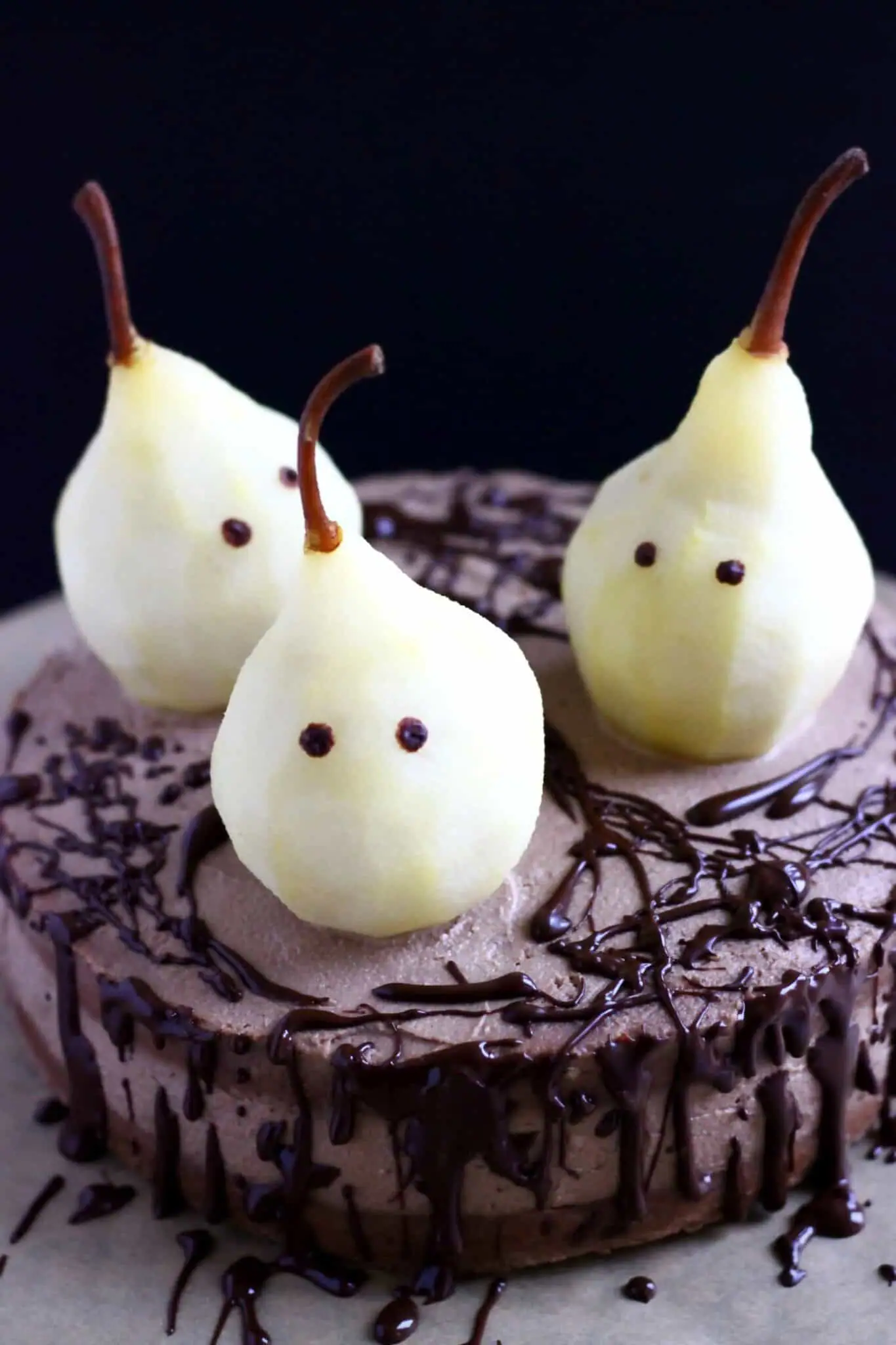 This gluten-free vegan Halloween ghost cake is made with a chocolate sponge, luxurious chocolate buttercream and adorable poached pear ghost decorations! It's also refined sugar free. Get the recipe
Green monster cakes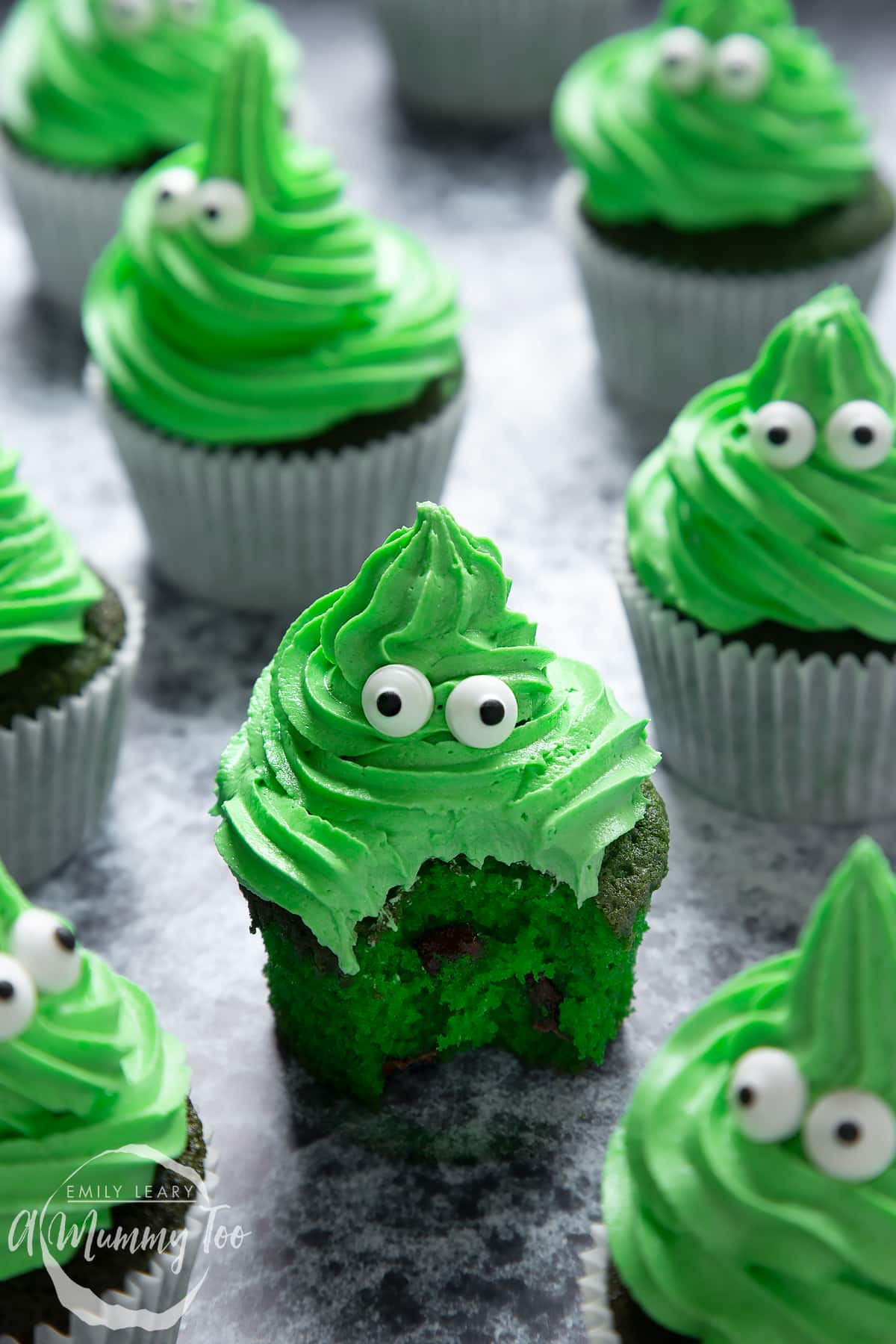 These hilarious green monster cakes are as delicious as they are spooky. The dyed-green cakes are a light vanilla sponge with milk chocolate chips, topped with a peppermint frosting and finished with candy eyes. Get the recipe
Monster eye crinkle cookies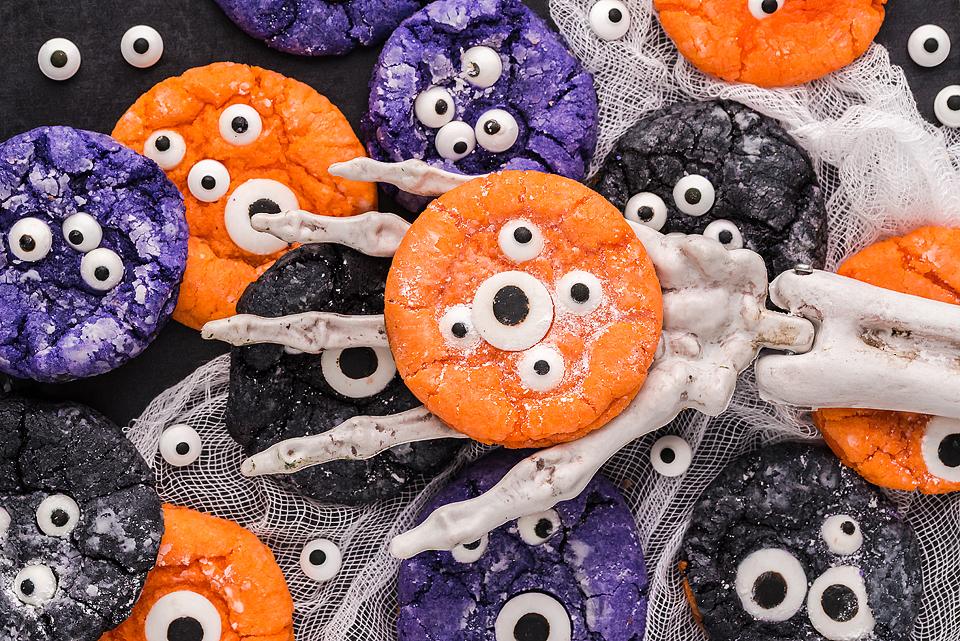 You might like to add these Halloween monster eye crinkle cookies to your Halloween plans this year! Nothing is easier than these cake mix cookies, dyed fun Halloween colours and decorated with candy eyes. Get the recipe
Halloween dirt cups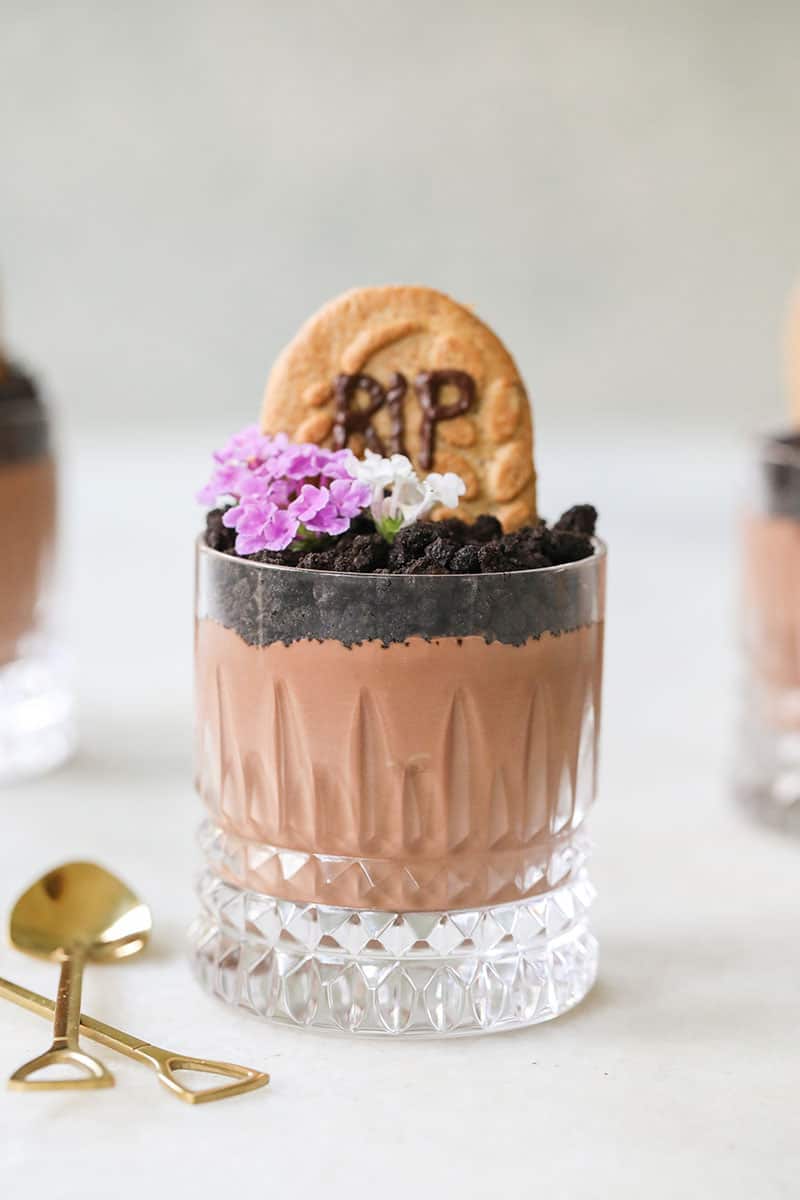 These Halloween dirt cups are an easy, make-ahead dessert made with the most delicious homemade chocolate pudding and dark chocolate Oreo crumbs, topped with a cookie tombstone and edible flowers. Get the recipe
Dark chocolate Halloween bark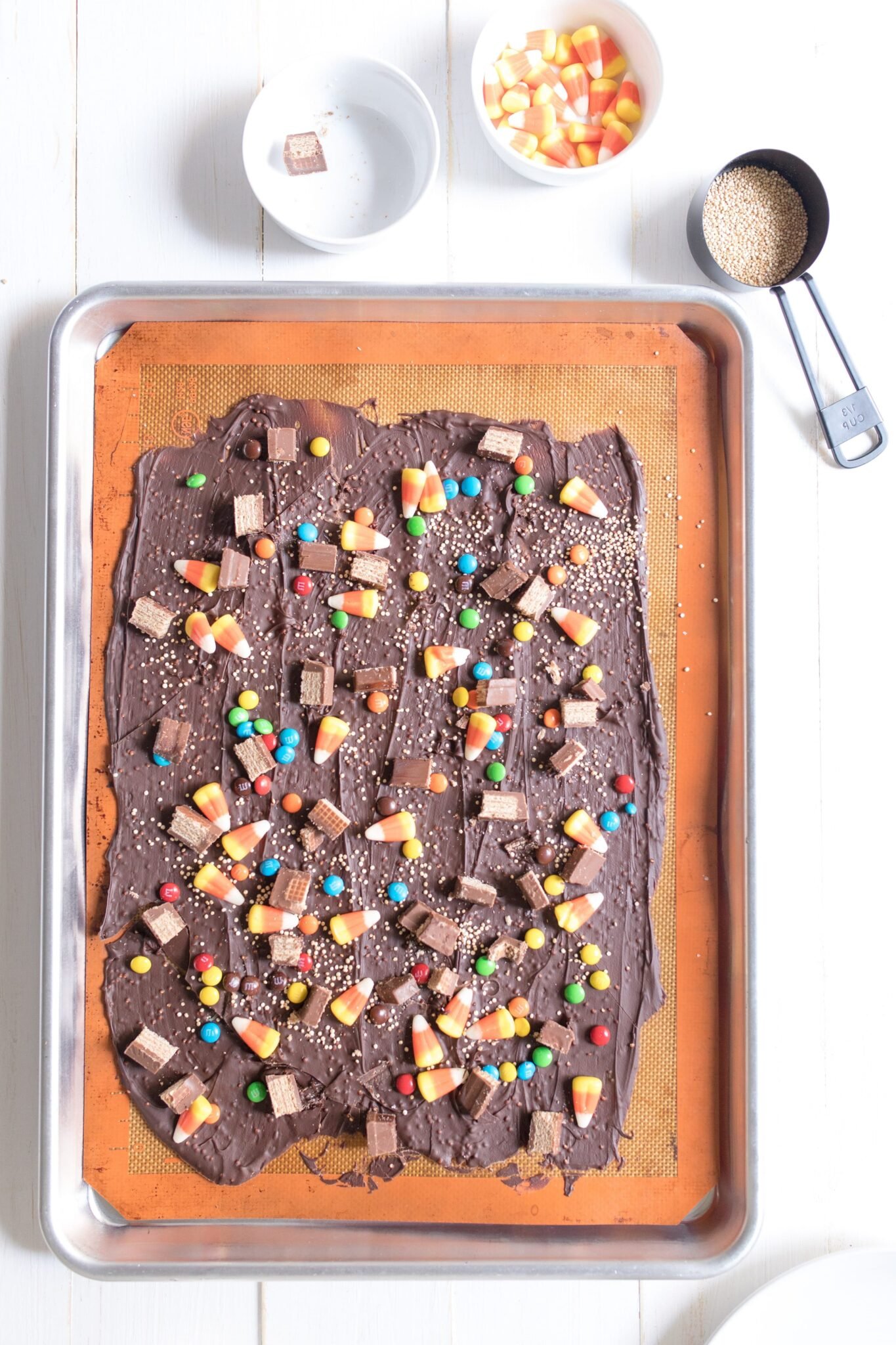 Toasted quinoa adds a great crunch and texture to this Halloween bark, while Halloween candy adds great colour, texture, and flavour, and the semi-sweet chocolate just ties the whole dessert together. It's a perfect way to use up your Halloween candy leftovers. Get the recipe
Dairy free Halloween cupcakes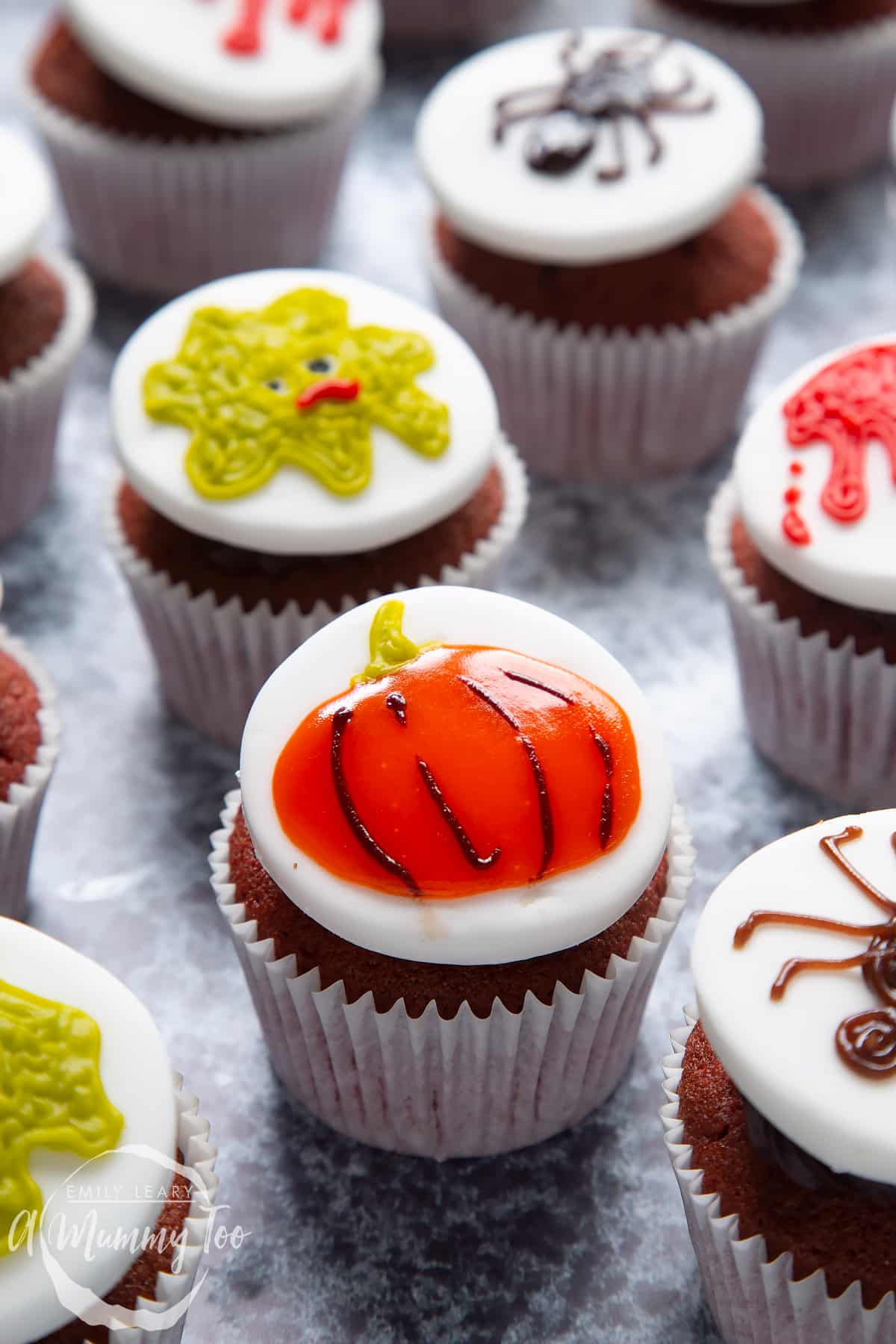 These dairy free halloween cupcakes are incredible. You'll make a blood red velvet cupcake and top it with chocolate frosting and discs of sweet fondant decorated with spooky symbols. Get the recipe
Zombie party treats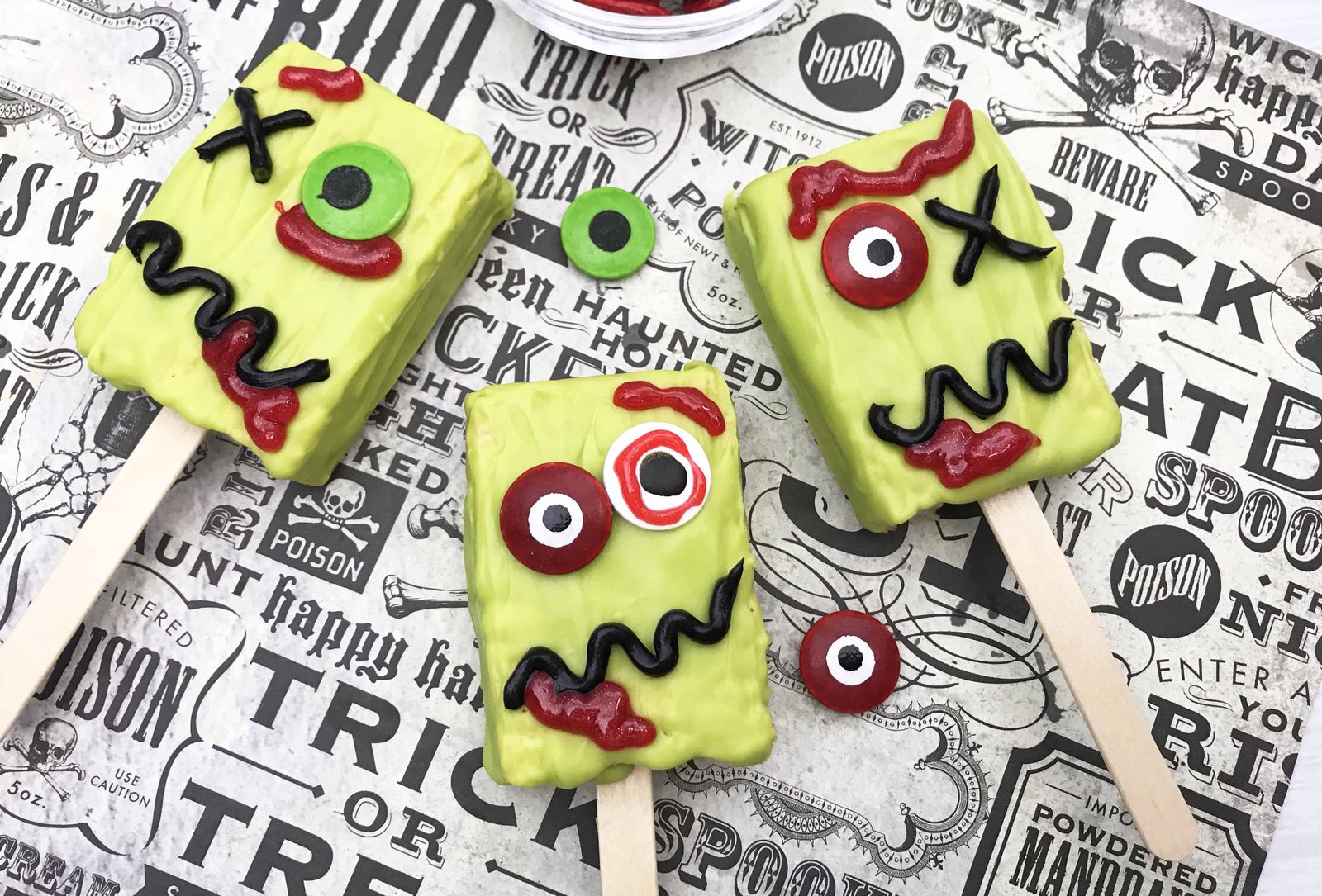 These zombie Halloween treats are such a fun Halloween party food idea. Rectangular cake pops are covered with green candy melts and decorated to look like green monsters! Get the recipe
Pumpkin spice monster granola cups
These pumpkin spice granola cups are filled with yogurt and decorated with fruit pieces to look like monsters that are as cute as they are delicious! This healthy snack would be a Halloween breakfast hit. Get the recipe
Black velvet cupcakes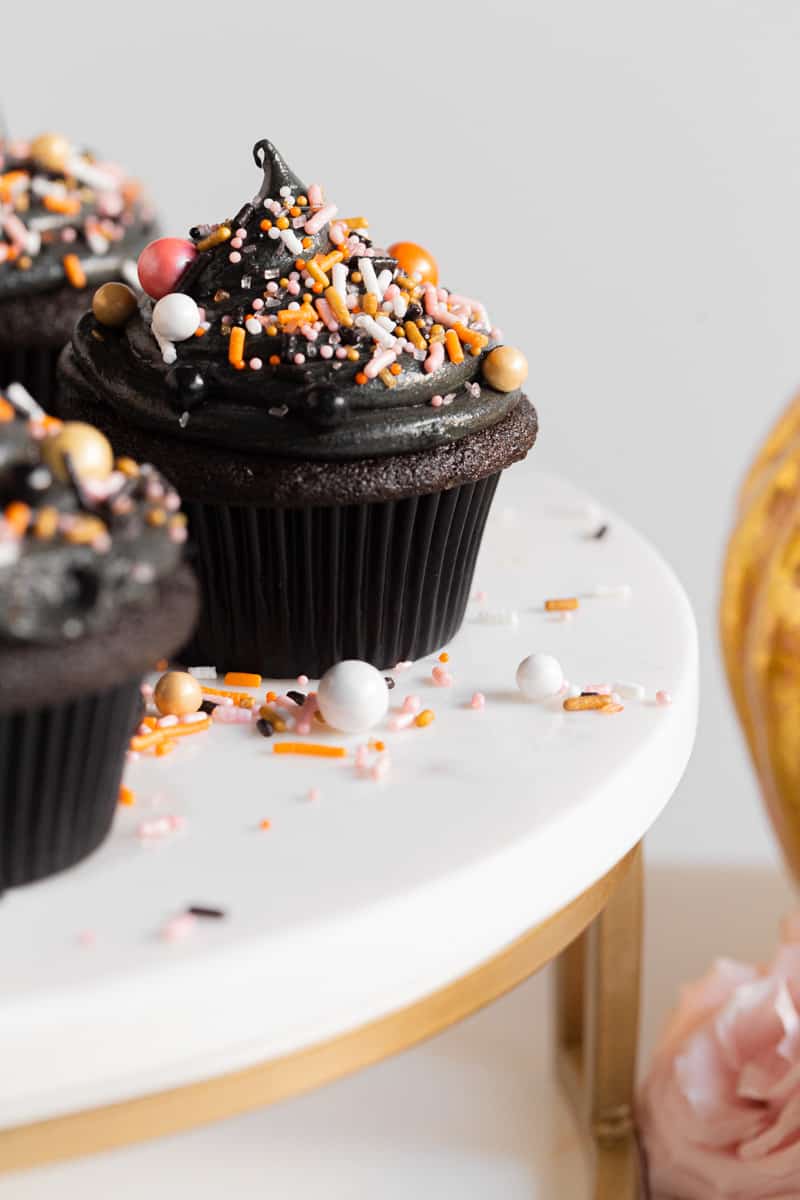 These witchy little cupcakes are delicious, chocolatey, and so beautiful, with rich chocolate sponge, black buttercream frosting, and a scattering of orange and black Halloween sprinkles. Get the recipe
Mini candy corn cheesecakes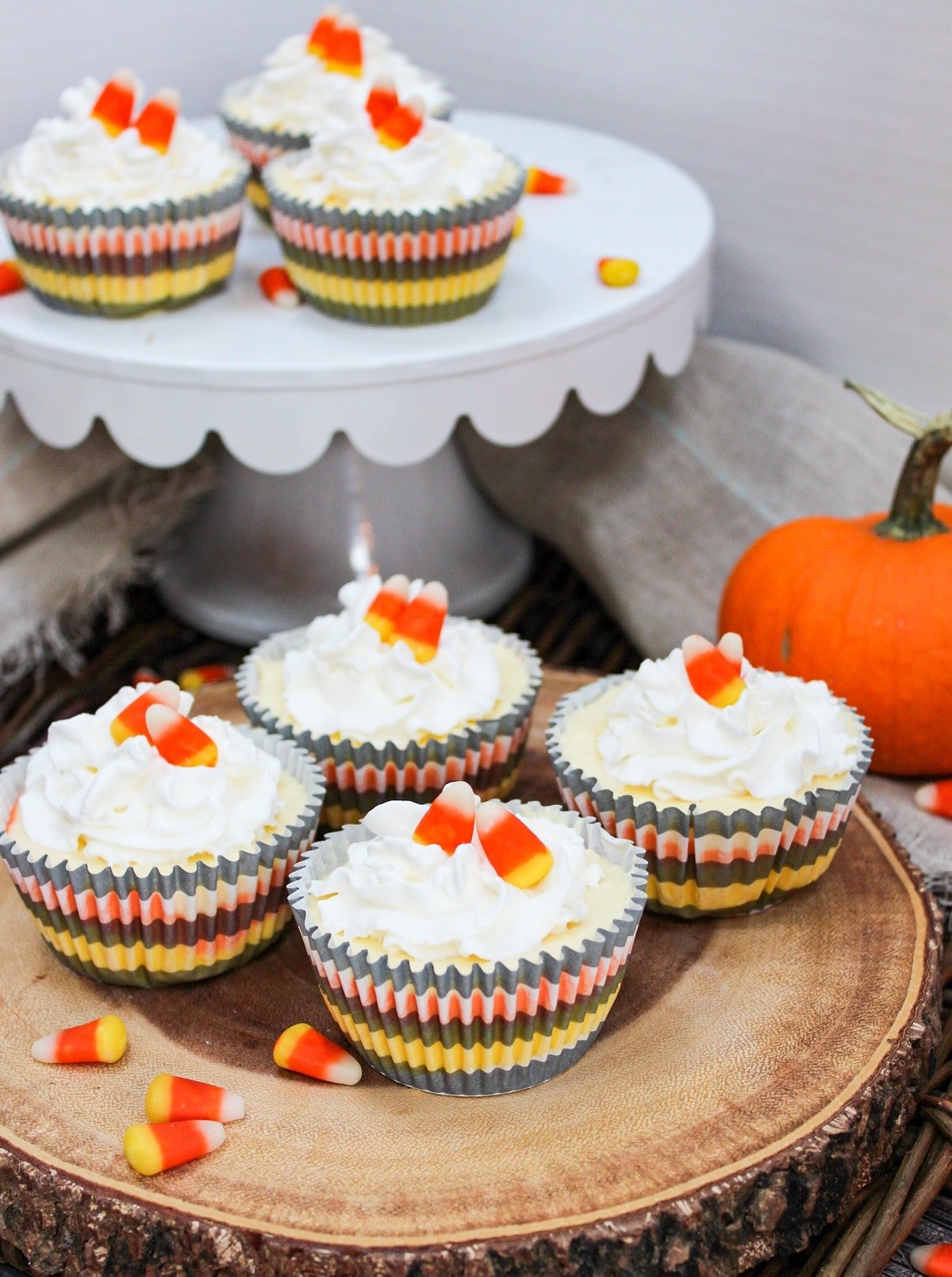 Mini candy corn cheesecakes are simple to make and yummy to eat. It's a simple vanilla cheesecake mix, layered into cupcake cases in the classic candy corn colours with a vanilla sandwich cookie for the crust. Get the recipe
Hocus Pocus spell book brownies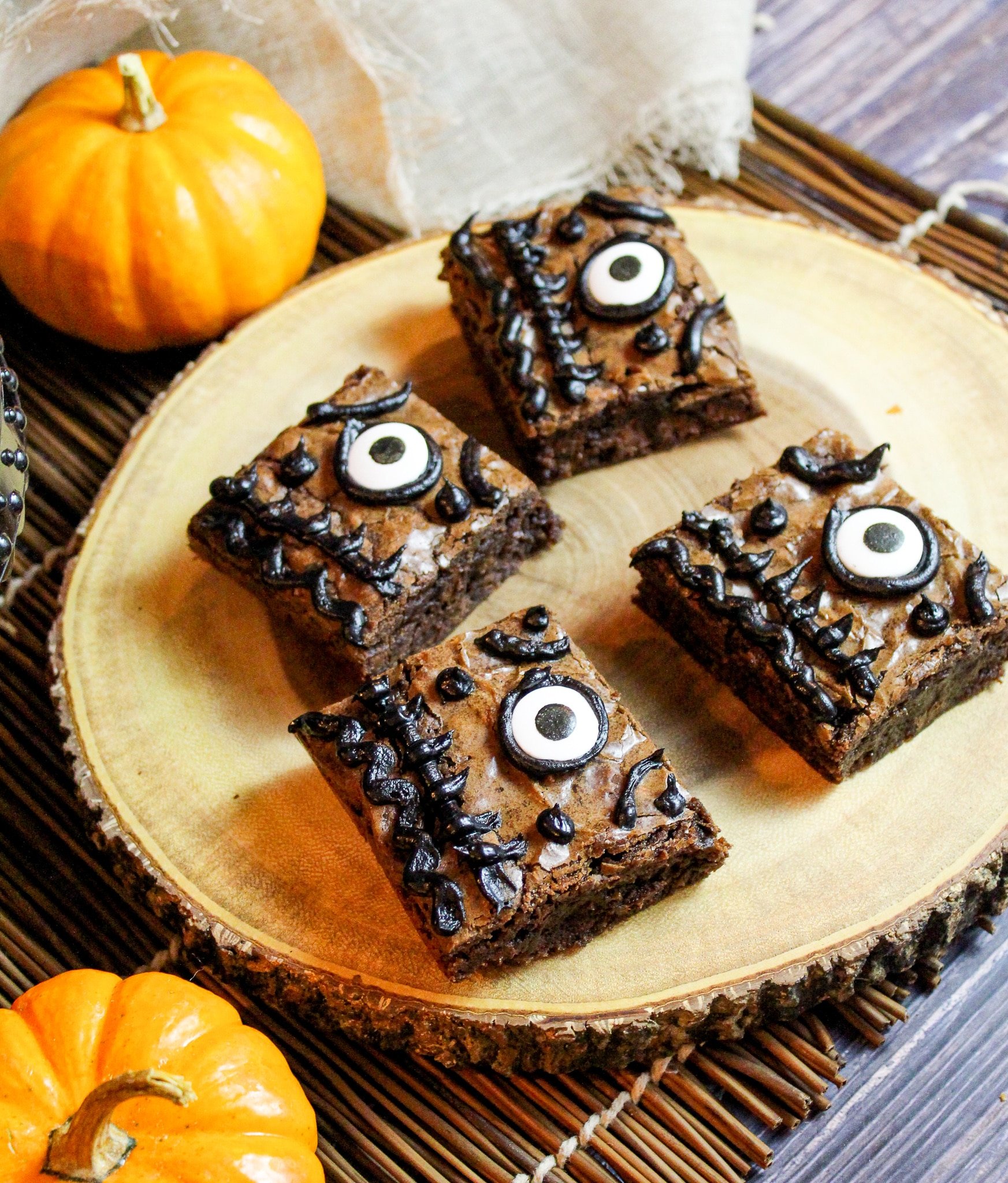 These brownies are the perfect sweet treat for fans of a certain Halloween movie. They're decorated to look like the spell book from Hocus Pocus, and they're best enjoyed at home with your favourite Sanderson sistaaahhhhs. Get the recipe
Matcha spooky Halloween cookies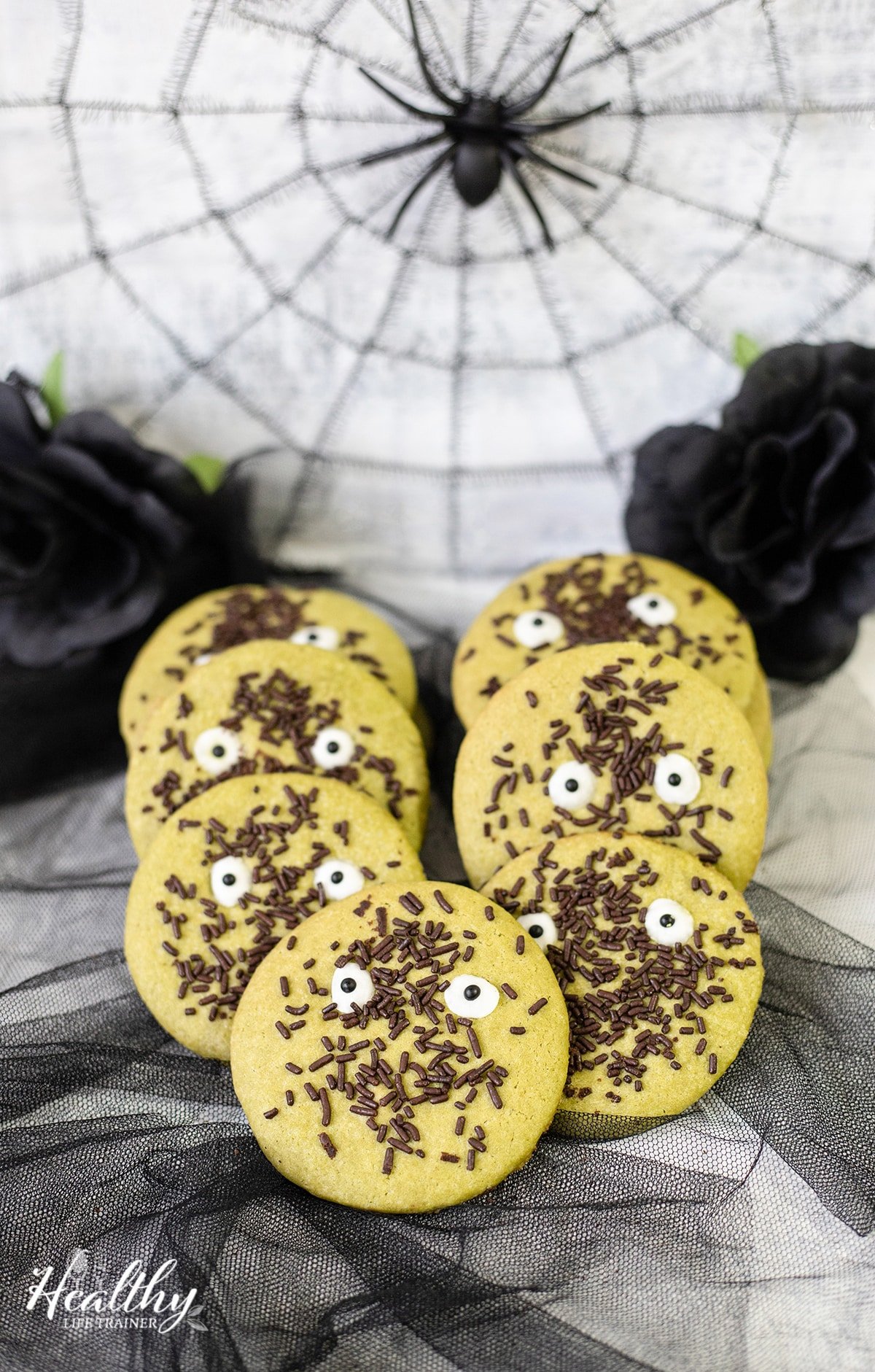 These home-baked Halloween cookies are pleasingly green, thanks to matcha tea, and are perfect for Halloween parties thanks to the addition of spooky sprinkles and candy eyes. Get the recipe
Franken-kiwis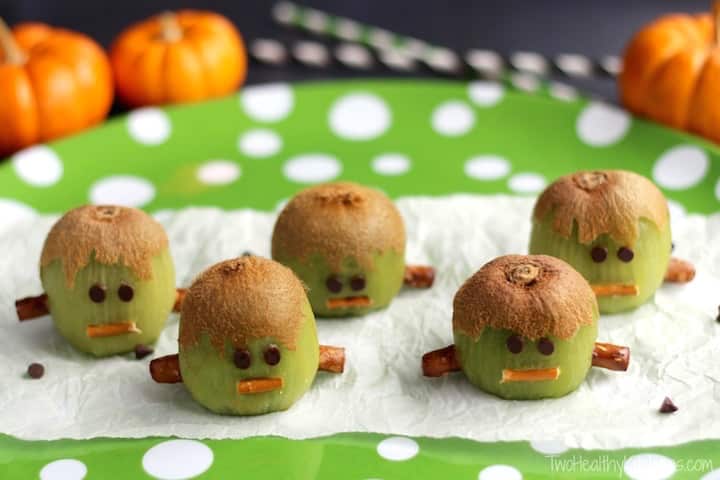 These Franken-kiwis are perfect for Halloween fruit trays, fun after-school snacks, or as edible Halloween party decorations! They're fun to make and pretty healthy too. Get the recipe
Aren't all of these ideas SUPER fun? Which will you make first?
If you'd like some more Halloween ideas, try my Halloween activity eBook or my savoury Halloween treat ideas.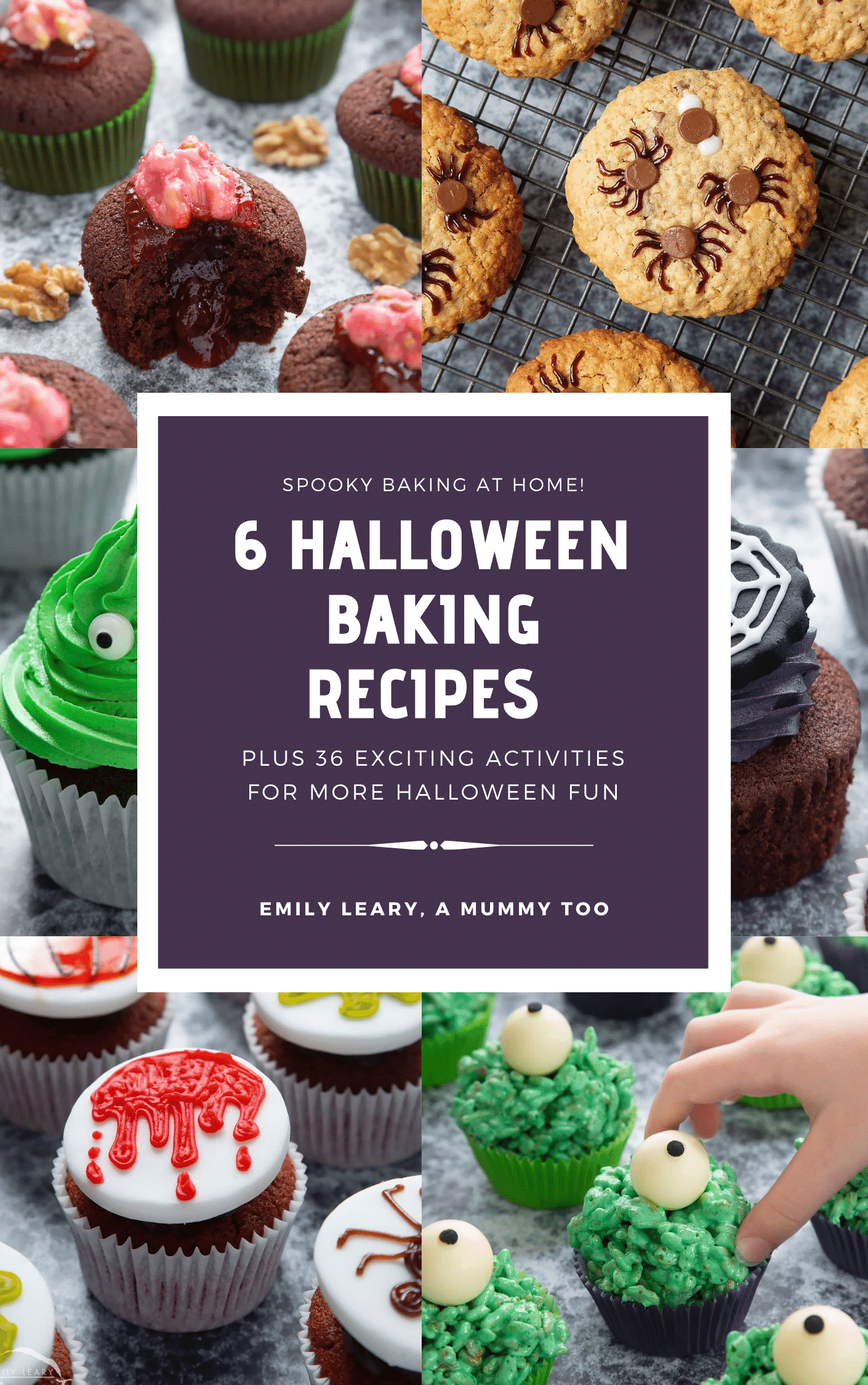 6 FUN recipes to make with kids - a FREE family baking eBook!
Have a free copy of my family baking eBook! With 6 easy recipes and bonus activities to get kids into the kitchen - and keep them busy for hours!