I find mushrooms have a tendency to go off rather quickly if forgotten about in the fridge for long. Don't let those mushrooms go to waste, you can freeze mushrooms to use in a whole host of fantastic meals at a later date.
As mushrooms have a high water content if frozen raw they will go very slimy and loose their texture. Mushrooms fair best in the freezer after being cooked for a few minutes, and once frozen work best in recipes where your cooking the mushrooms again.
Follow these step-by-step instructions to prepare and store your mushrooms in the freezer ready for when you need them.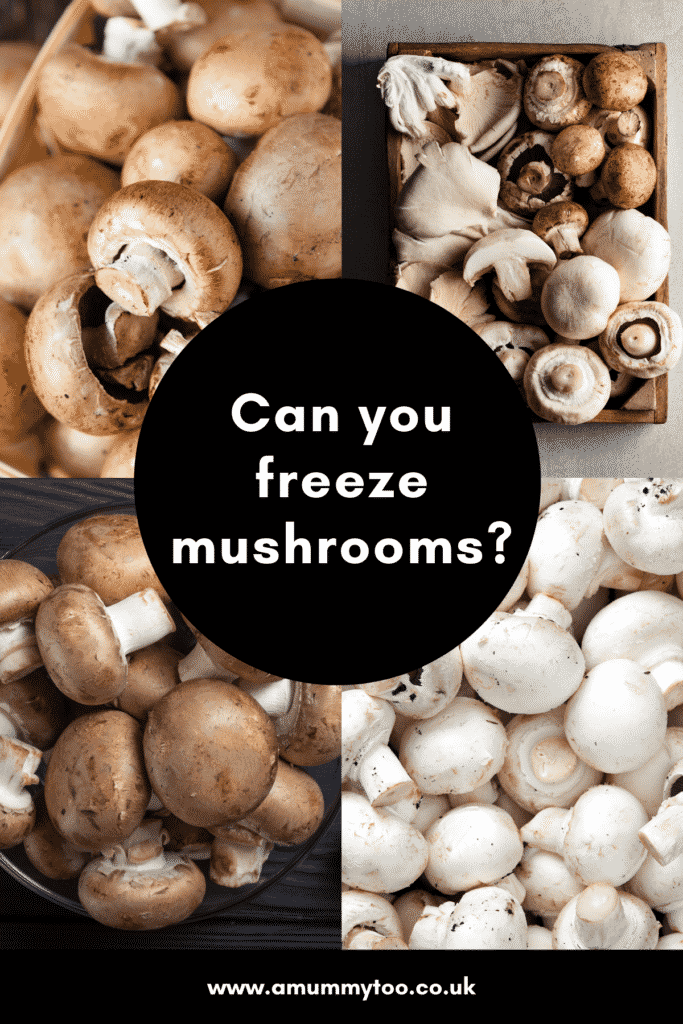 Make sure your mushrooms are food safe
Before freezing your mushrooms its important to check they are still fresh and at their best. There is no point freezing already going off mushrooms as freezing won't bring them back to life!
Look over your mushrooms and check for soft spots, mould or a slimy feel - these are all signs the mushrooms are going off and are not safe for freezing.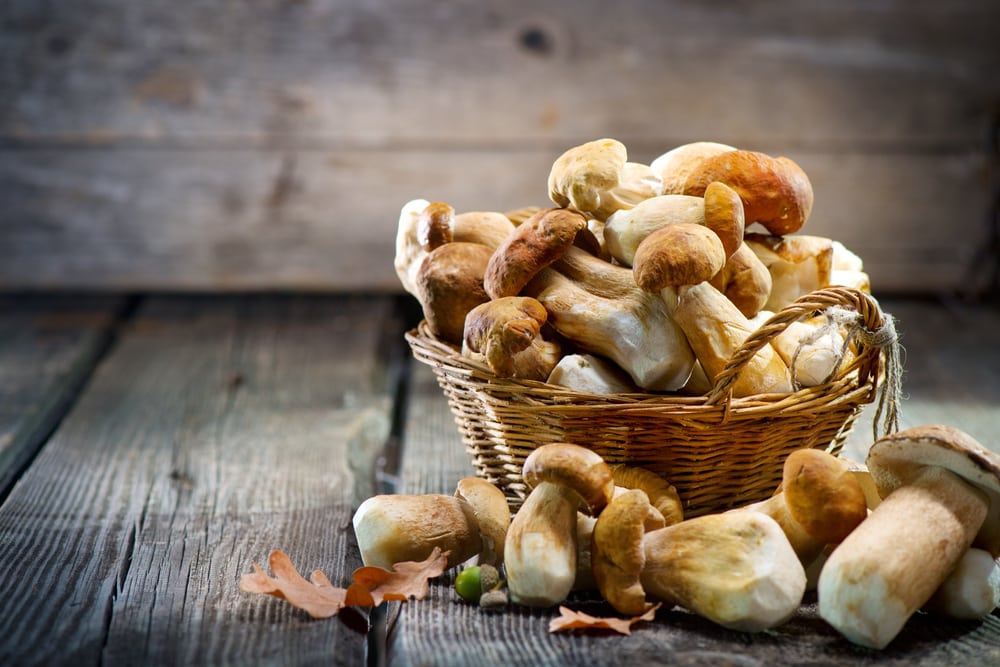 How to prepare mushrooms for the freezer
Prepare your mushrooms for freezing by first rinsing them in a colander with cool water.
Next pat dry your mushrooms with kitchen towel or a clean tea towel.
Then you can either chop them up if they are large mushrooms or keep them whole. You can always chop them up after they're defrosted, but if you know you want them sliced to throw into a particular dish later, then slice them now.
If you're keeping them whole I would recommend trimming the stems. This helps to remove any dried-out bits and creates a flat base of your mushrooms to rest on when freezing.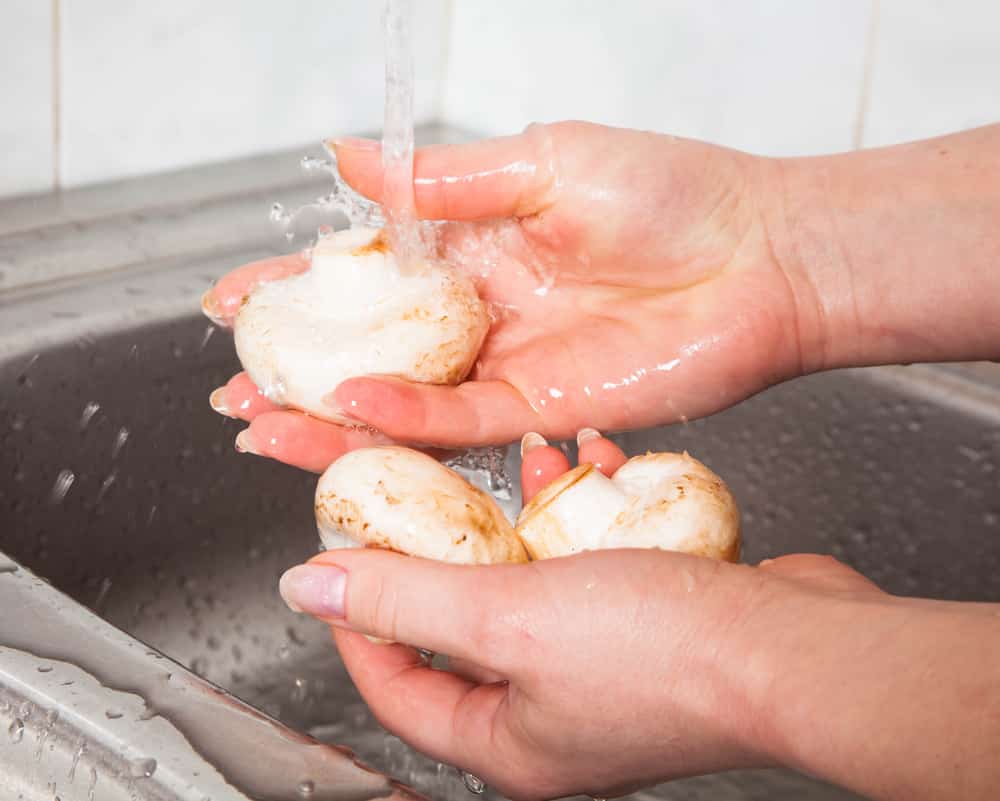 Then to cook them before freezing you can either saute in a little oil or butter, or steam, this step is important to help preserve texture.
Saute: To saute the mushrooms heat a frying pan with a small amount of oil or butter. Cook the mushrooms over a medium heat until they are cooked through and most of the liquid has evaporated. This will roughly take around 5 minutes, or less for small mushrooms, or if you finely chopped yours. Set the mushrooms aside to cool before storing them for the freezer within 2 hours of cooking.
Steam: This can be a two step process, if you would like to preserve the colour of your mushrooms its a great idea to soak them in a lemon solution before steaming, but you can skip this step if you like. Pop your mushrooms in a bowl of lemon solution which is 1 teaspoon of lemon juice to 1 pint of water for about 5 minutes. Drain and steam your mushrooms in a steamer for 3-5 minutes. Remove the mushrooms from the steamer and leave to cool and dry before storing them for the freezer within 2 hours of cooking.
Once you've sauteed or steamed and they've had time to cool your mushrooms are ready to put in the freezer.
I would recommend fast freezing if you have this option on your freezer, particularly if you're freezing whole mushrooms.
Make sure the mushrooms are cool and dry. Lay your mushrooms out, stalks down into a lined baking sheet and pop them in the flash freeze section for 6 hours. This also helps the mushrooms not stick together.
Best container to store frozen mushrooms
Any freezer safe bag or container is fine to store your mushrooms, I like to use freezer bags as I find it easier to squeeze the air out.
So if you can, fast freeze for around 6 hours and then pop your mushrooms into a freezer bag.
If you don't have a fast freeze section you can still use the baking tray method if you want, just leave them in the freezer for 12 hours to thoroughly freeze before transferring into bags.
When sealing the bag, remove as much air as possible, and be sure to label and date the bag before popping them into the freezer.
How long can you freeze mushrooms
To use your frozen mushrooms at their best I would recommend using them within 3 months of freezing. They can be stored for longer but will start to degrade over time. Don't ever refreeze frozen mushrooms.
How to defrost frozen mushrooms
Depending on the recipe you don't necessarily need to defrost your mushrooms. For most things you'll be able to just throw them into the pan or pot straight from the freezer. This will reduce the temperature of whatever your cooking so might take longer to cook than the recipe instructions but will work a treat.
If you want to defrost your mushrooms before cooking with them then just put them in the fridge over night to defrost. Its always best to defrost things at a low temperature to reduce the risk of bacterial growth.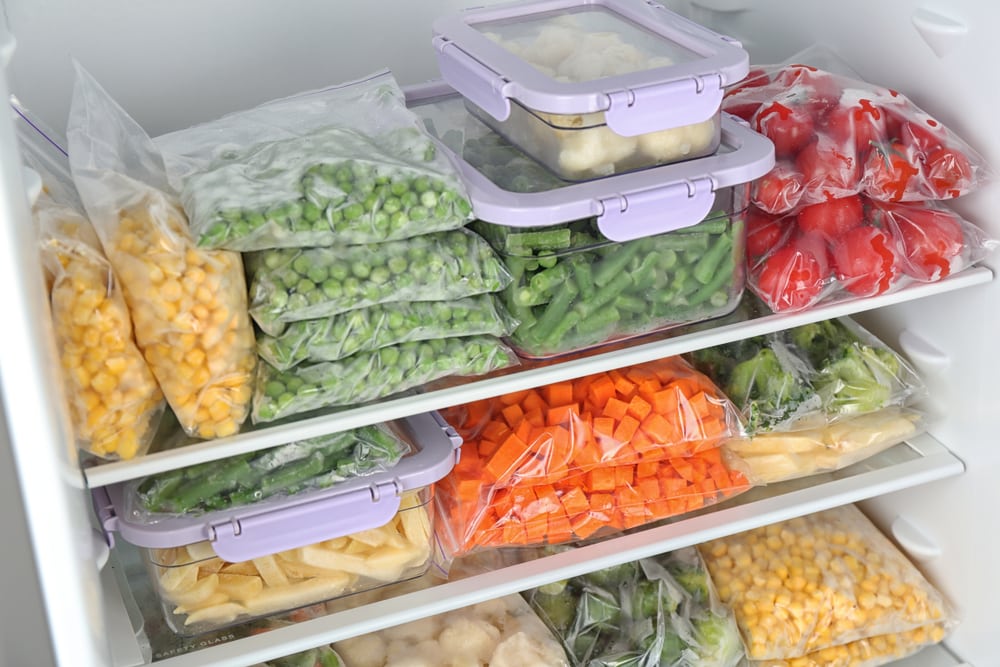 When defrosting in the fridge you can pop some kitchen towel or a clean tea towel under the mushrooms to soak up any excess water if you wish.
Dishes to cook with your frozen mushrooms
You can use defrosted mushrooms in a whole host of different recipes. Personally, I love
For more tips on freezing food to reduce waste, check out my other freezing guides including can you freeze pork pies and can you freeze lettuce.
6 FUN recipes to make with kids - a FREE family baking eBook!
Have a free copy of my family baking eBook! With 6 easy recipes and bonus activities to get kids into the kitchen - and keep them busy for hours!