Here's a simple Union Jack template to print on A4 paper and colour in. If you like, you can even cut it out, attach a stick and turn it into a proper, waveable flag!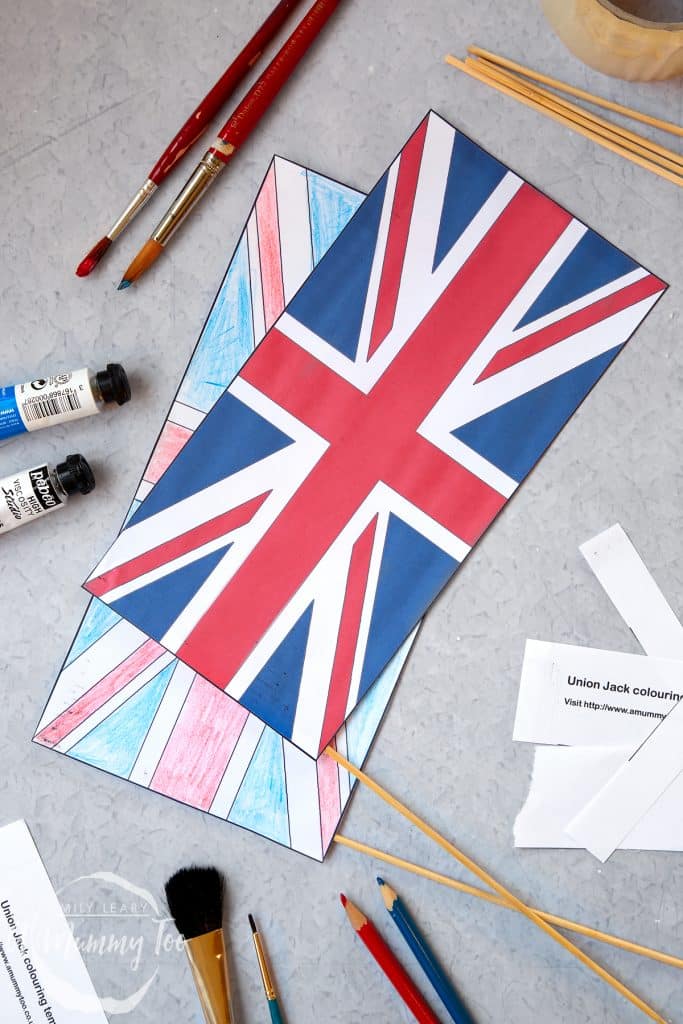 Printing and colouring in this Union Jack template could make a fantastic activity to keep the kids entertained and engaged as you discuss an important date in the United Kingdom calendar, such as VE Day or the Queen's Jubilee.
It could also be a wonderful activity to try at your toddler group or nursery - colouring is always great fun!
What is the Union Jack?
The Union Jack, also known as the Union Flag, is the national flag of the United Kingdom. In Canada, it's known as the Royal Union Flag.
The Union Jack has its origins way back in 1606. It represented the union of three kingdoms when James VI of Scotland ascended to the English and Irish thrones.
The wide red cross in the centre of the flag represents England, the white represents Scotland, and the thinner red lines represent Ireland.
Wales isn't separately represented on the flag because the kingdom already united with England in the 13th century.
On special occasions relating to the United Kingdom's history, and also during big sporting events in which the UK is taking part, such as the Olympics, people will sometimes choose to wave Union Jack flags, and this template will help you make them!
How to get your Union Jack template
You have a few options for your Union Jack. You can download a blank Union Jack template, ready to colour in.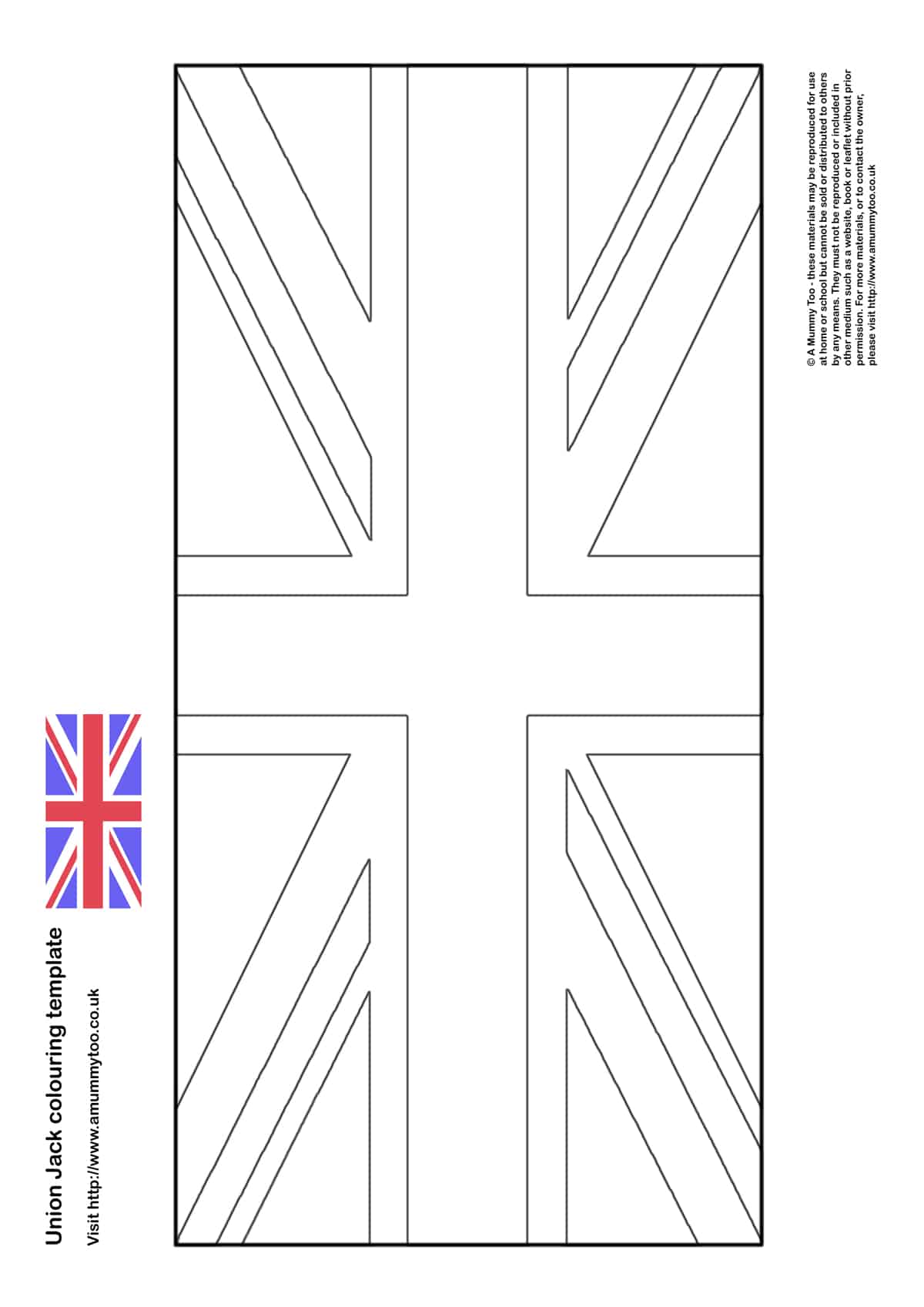 Simply print the PDF and it's ready for you to colour in.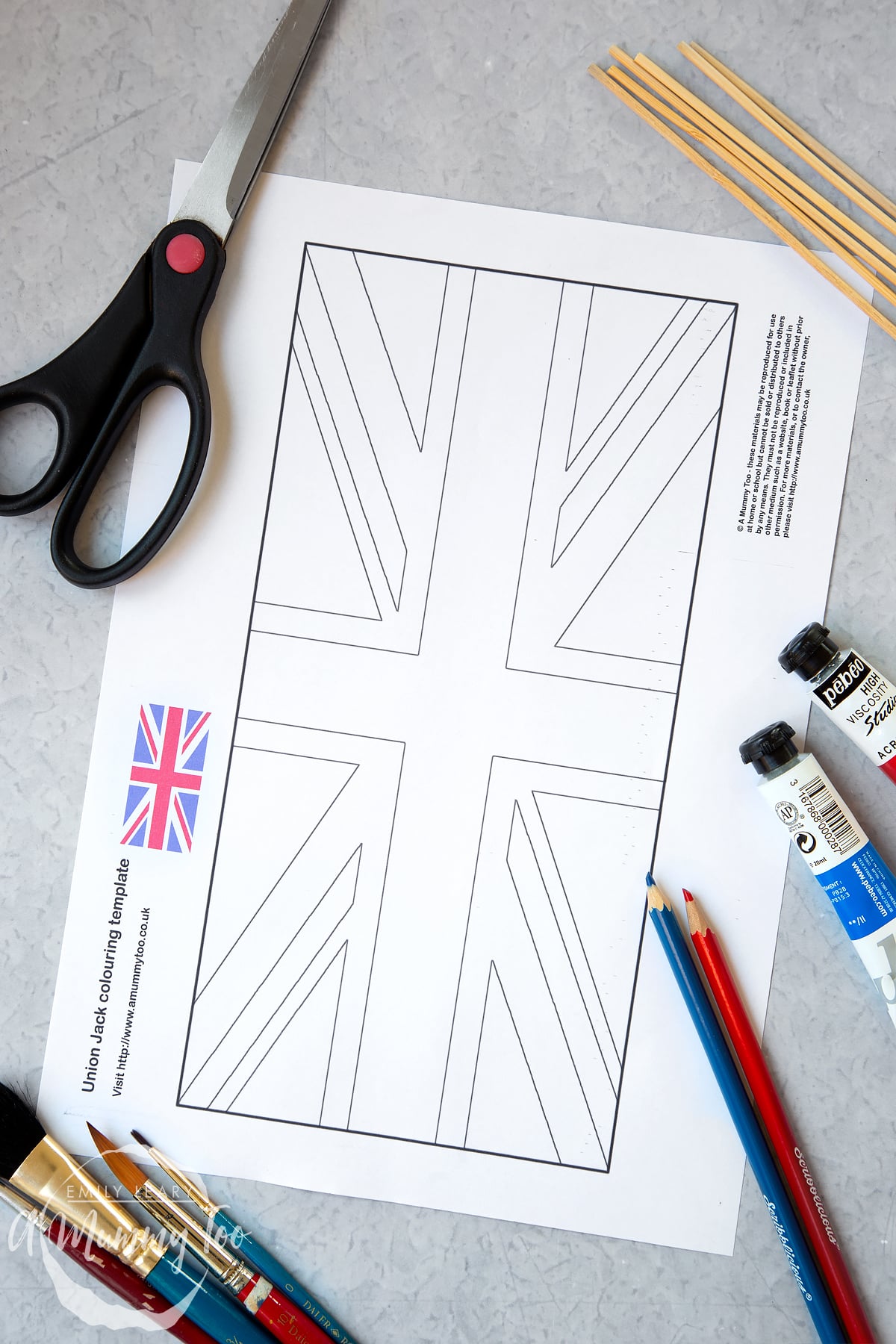 You could use colouring pencils...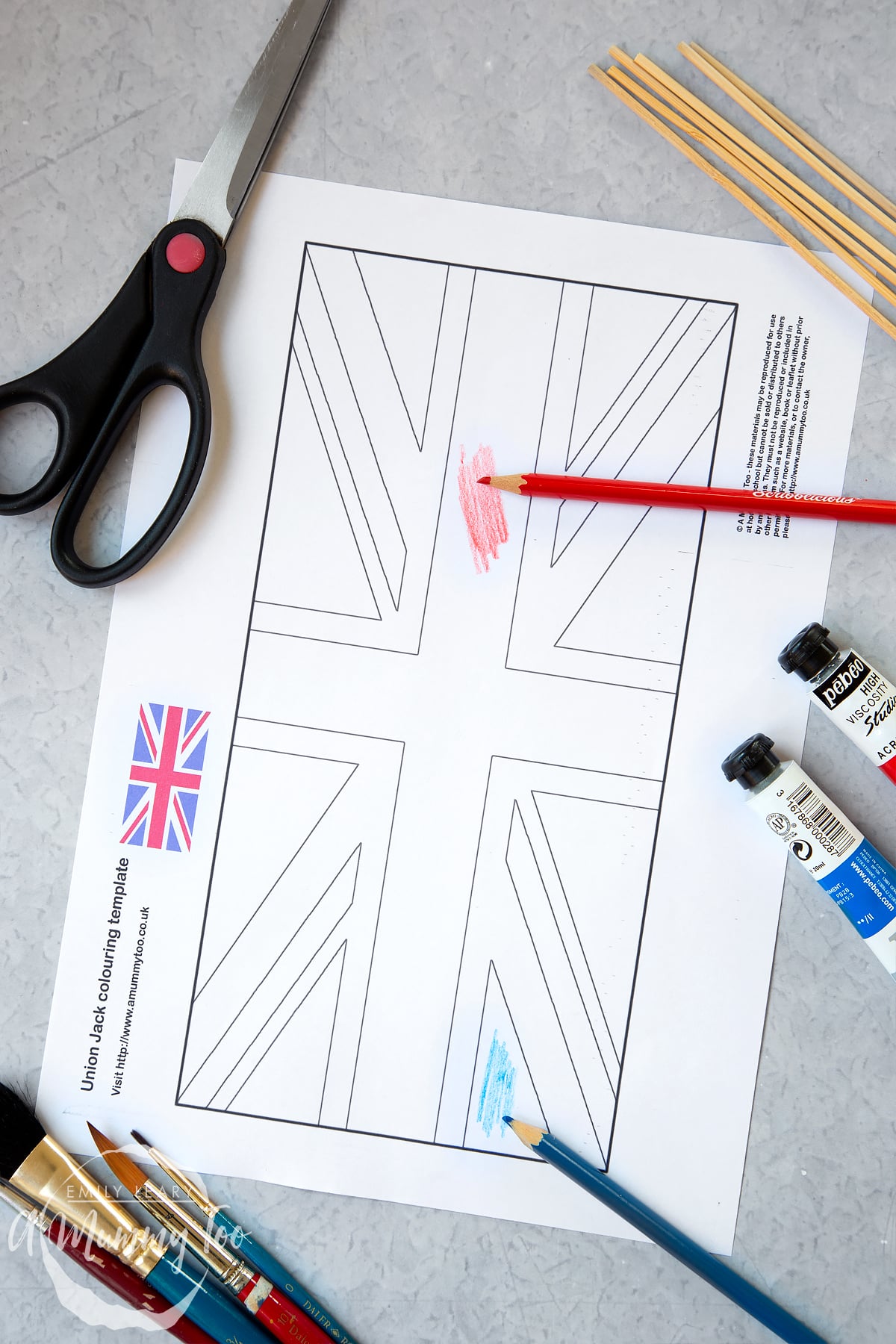 Or for extra bright colour, you could use some red and blue paint to colour your Union Jack flag!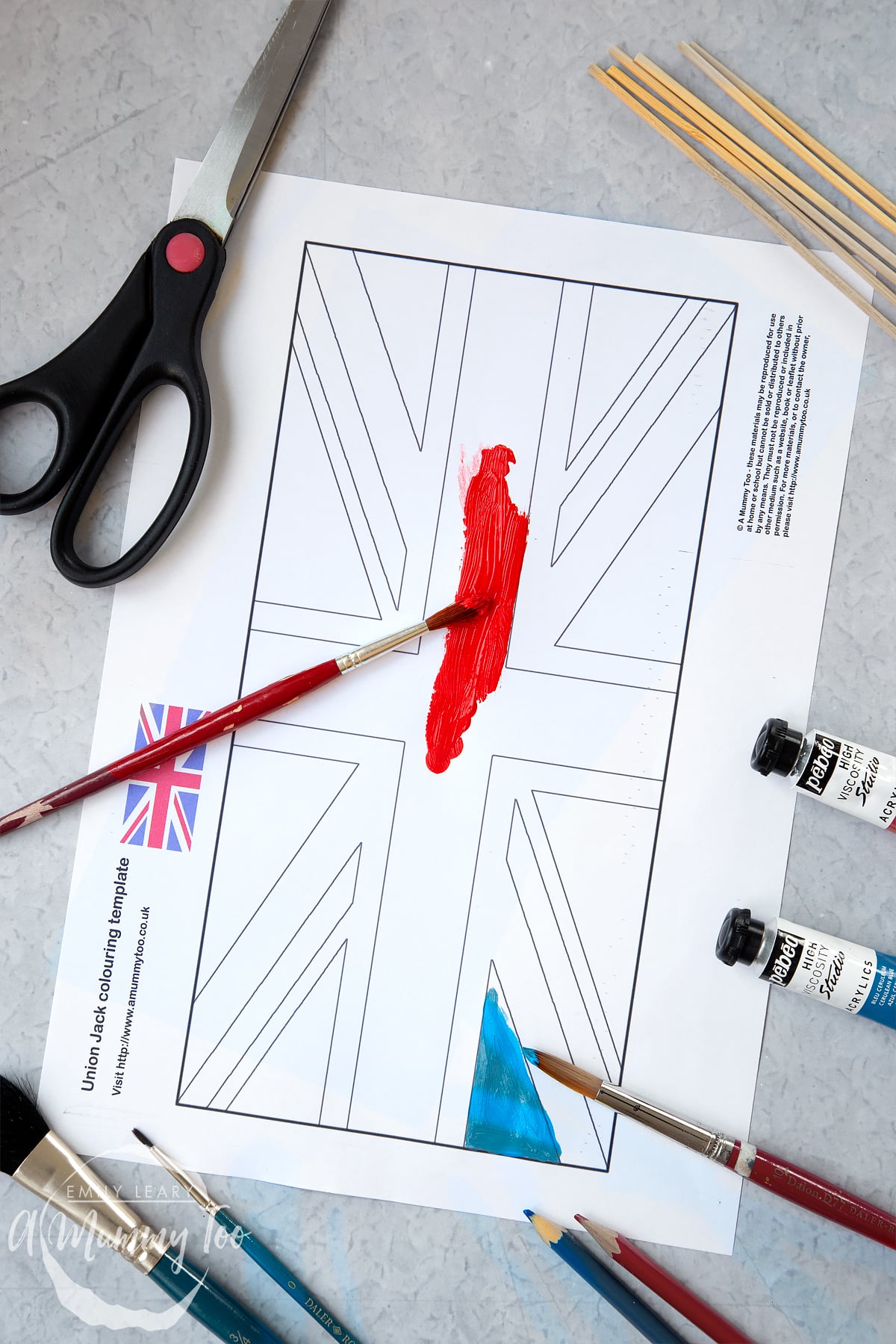 If you're not sure which colours to use, there's a little coloured flag at the top of the printable to help remind you which colours go where.
However, if you'd like a little more help, why not download this Colour guided Union Jack template, which has spots of pale colour to help guide you.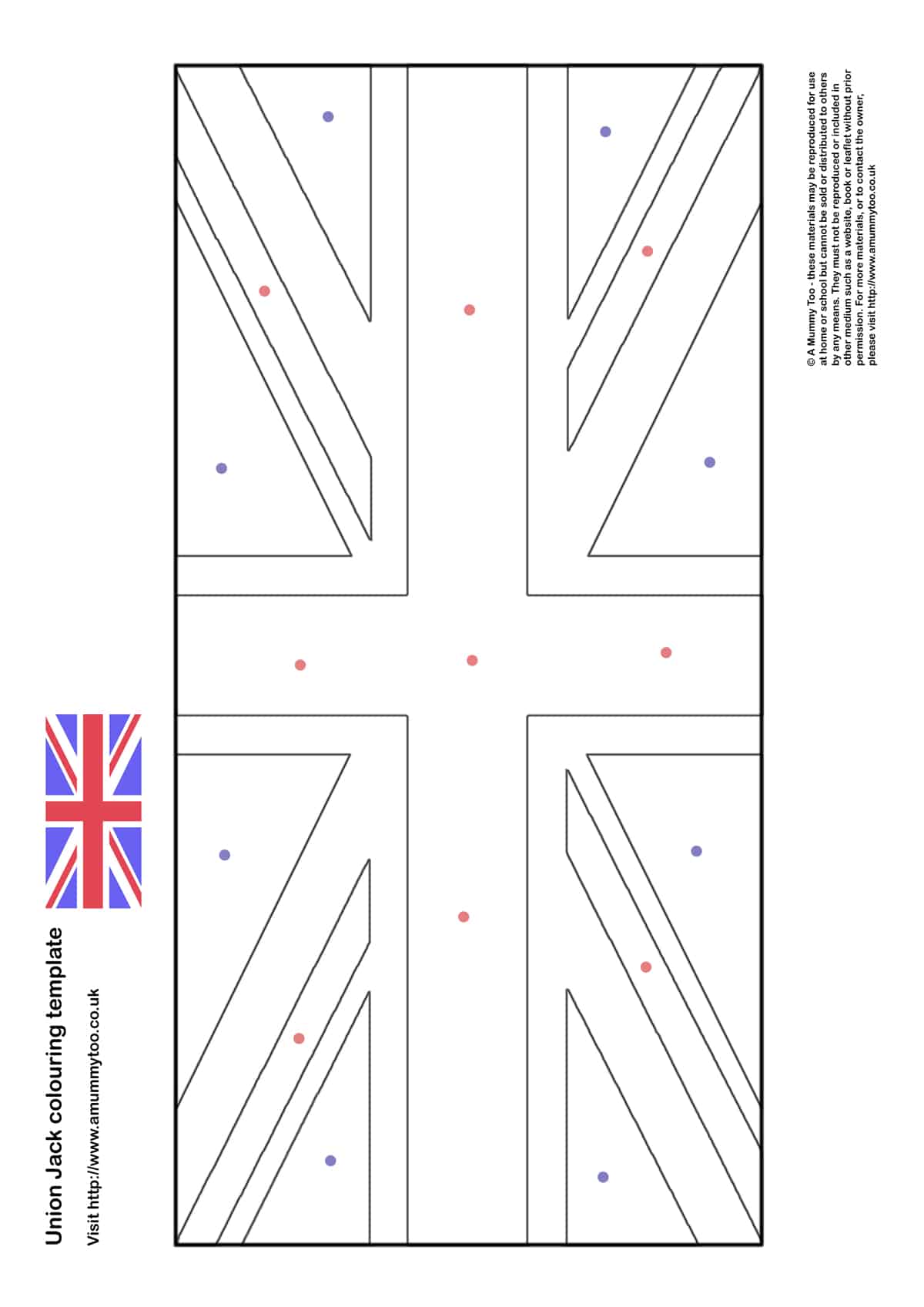 When you print it out, the colours will show up quite pale, ready to help you colour in without showing through your pen or pencil.
It's great fun and helps kids to do the colouring for themselves, giving them a bit of independence and confidence in their colouring!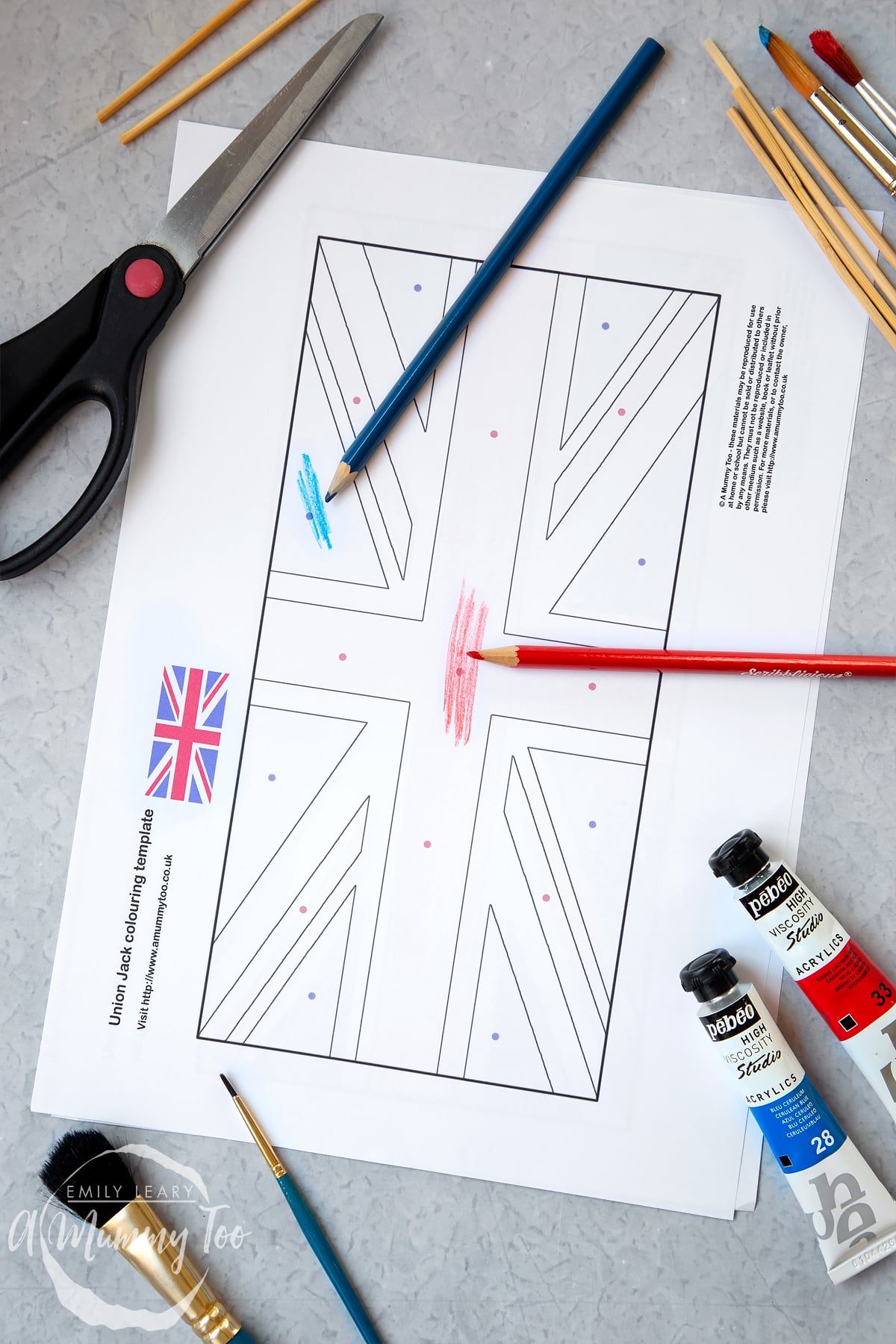 If you'd prefer to print a ready coloured flag for your celebrations, there's an option for that too! Just download this Fully coloured Union Jack Flag printable.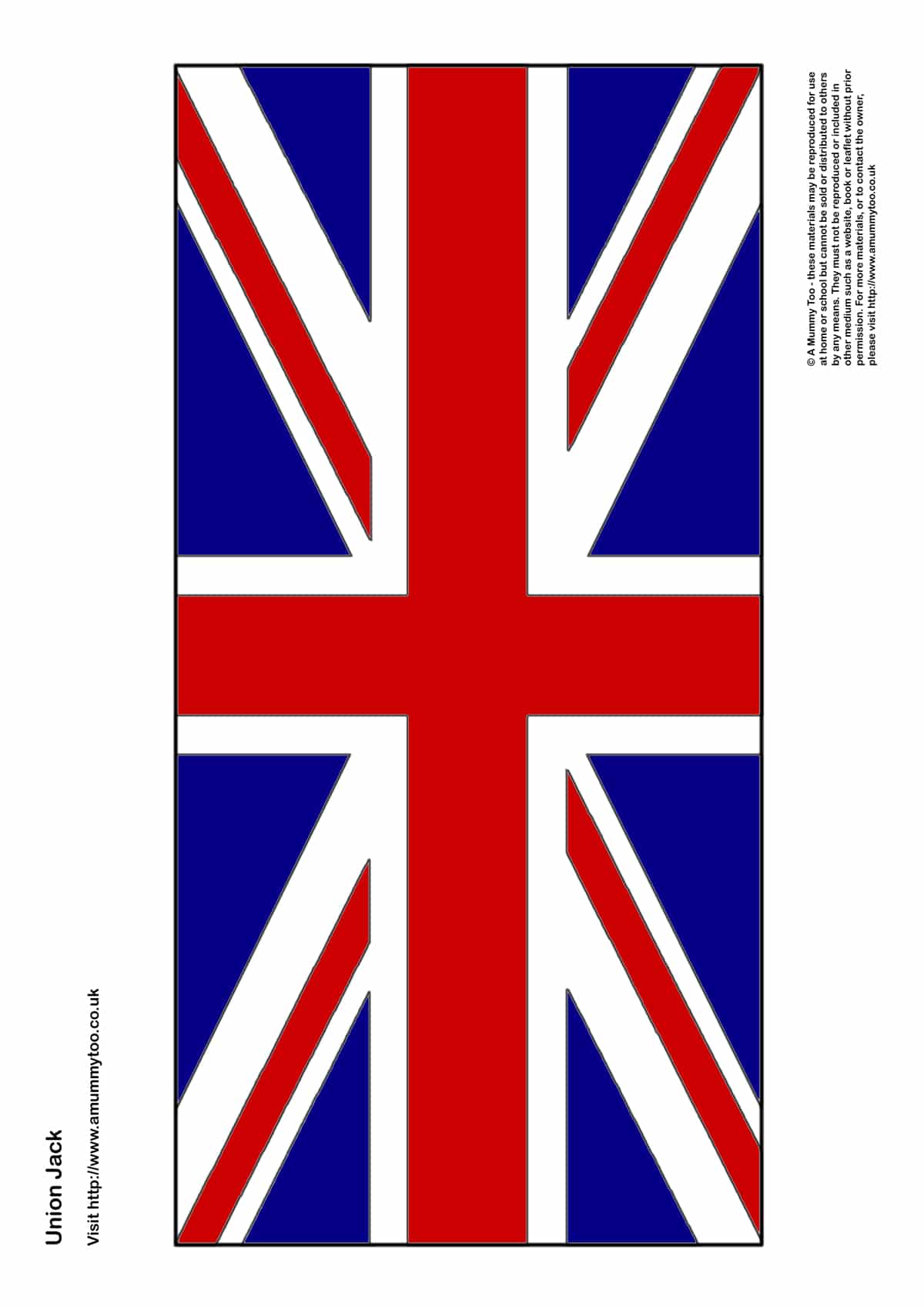 It will print with vibrant reds and blues - very patriotic!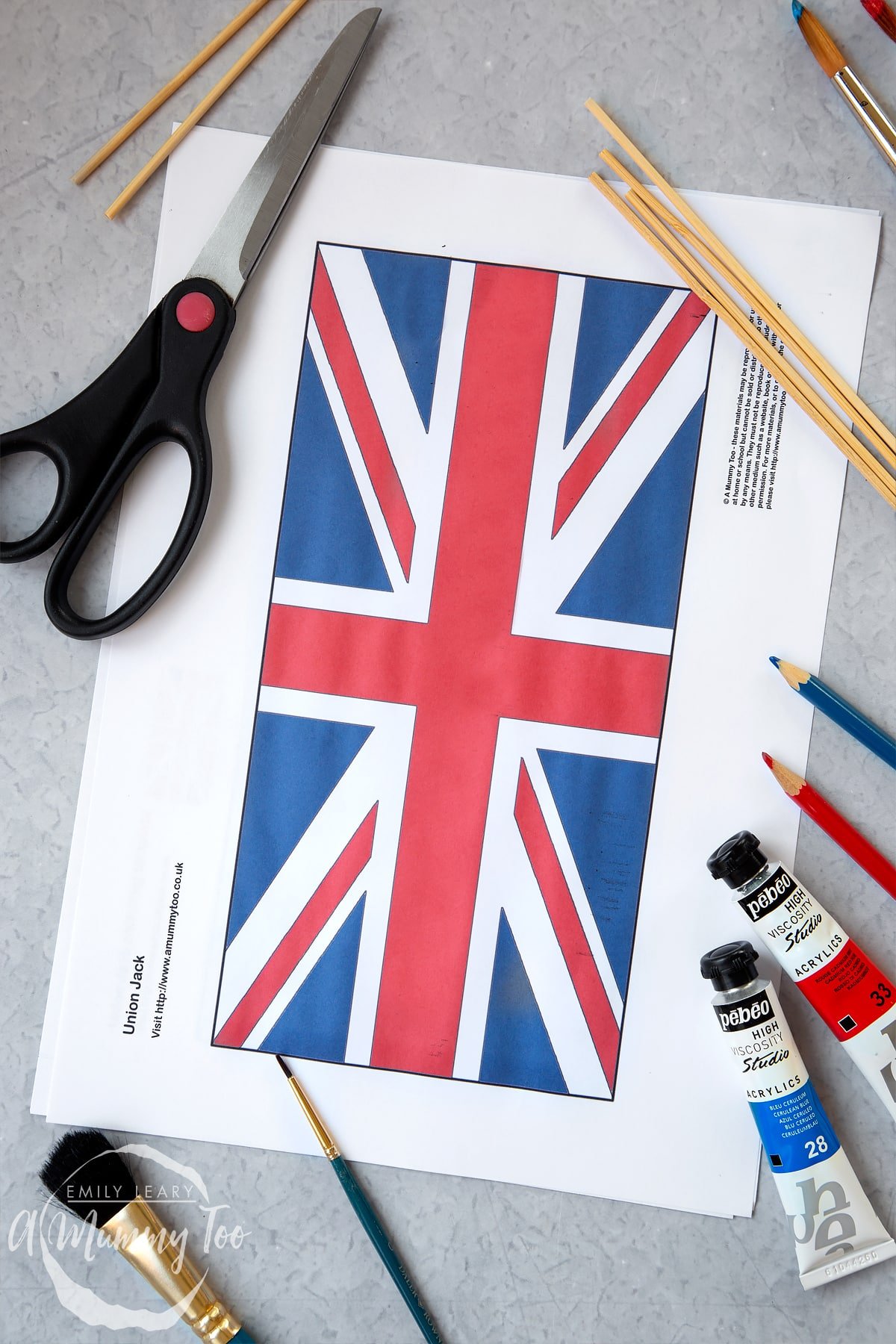 Once you've fully coloured your flag, you can cut it out.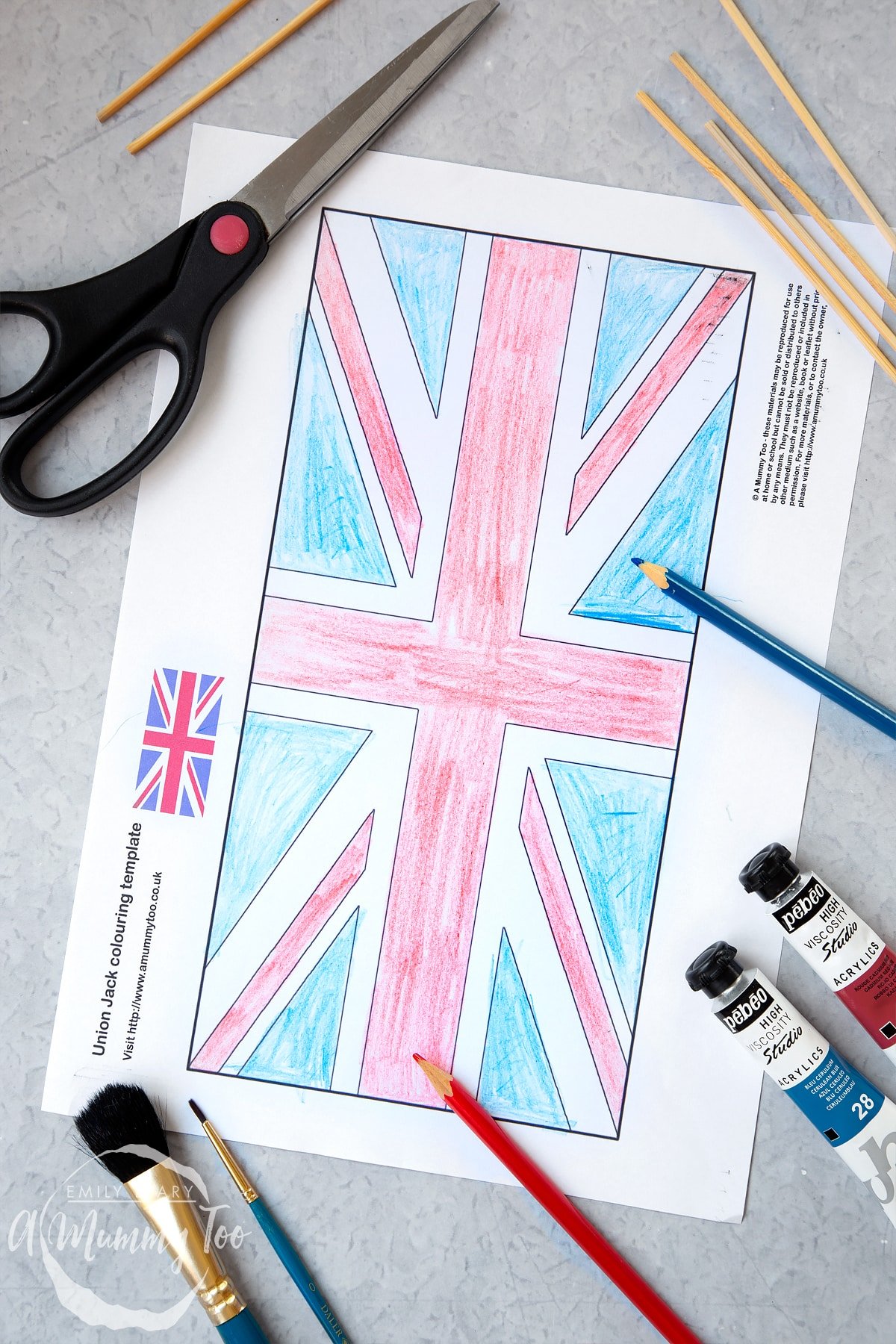 Simply cut around the thicker rectangular outline.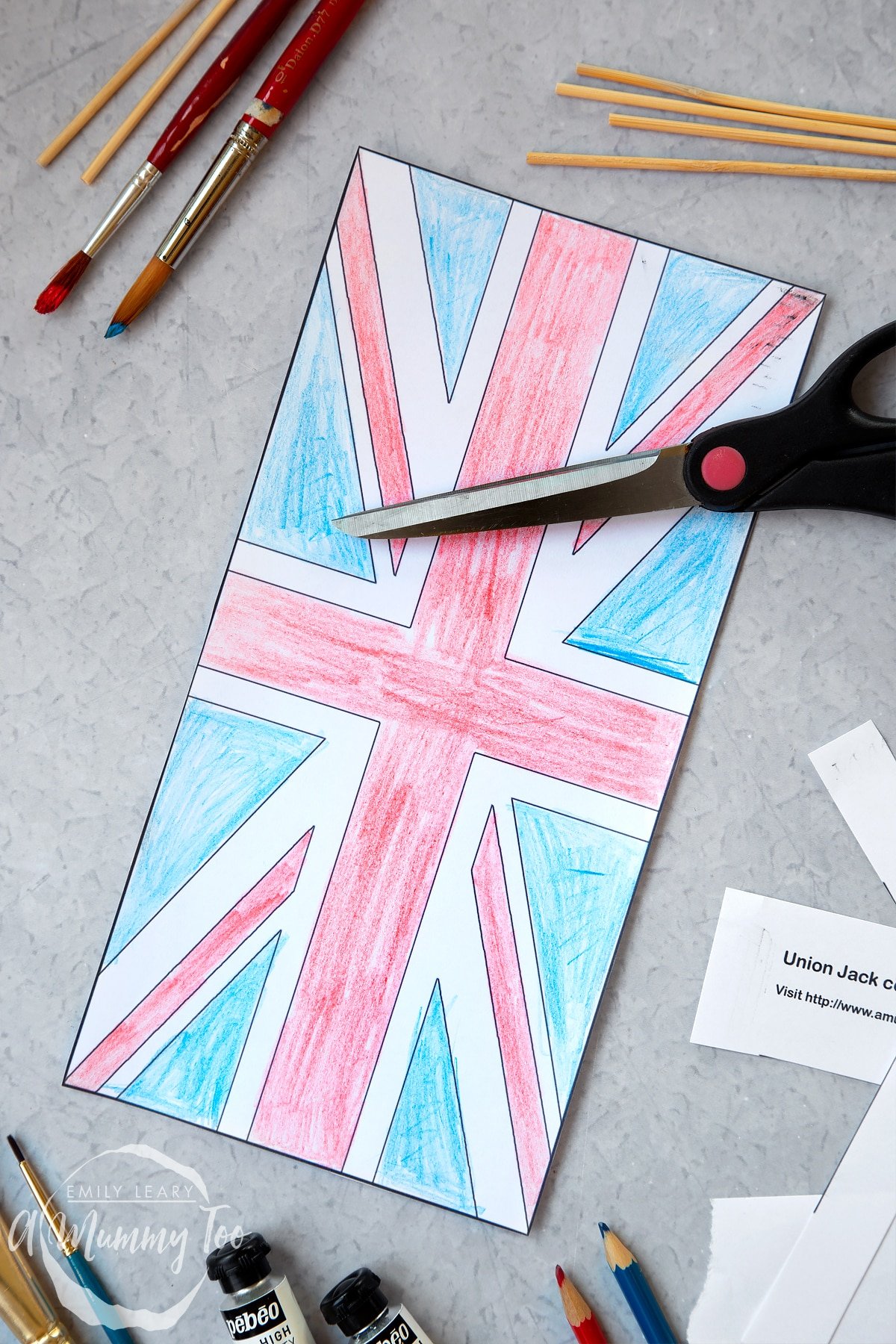 To add a handle, cut the point off a wooden skewer. Tape the skewer to the back of your flag along one of the shorter edges.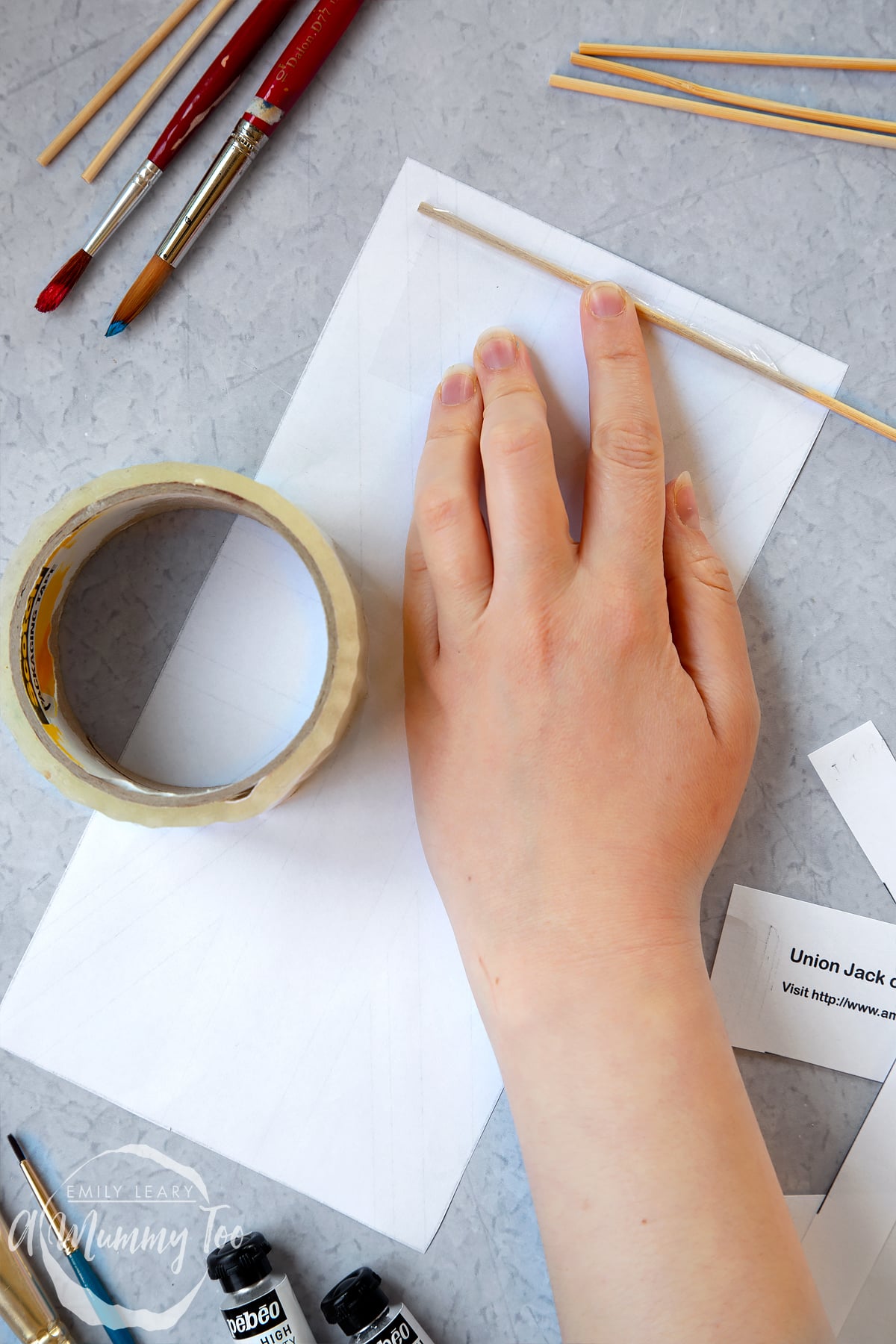 Ta da! A fantastic flag ready to wave with glee at your next United Kingdom celebration.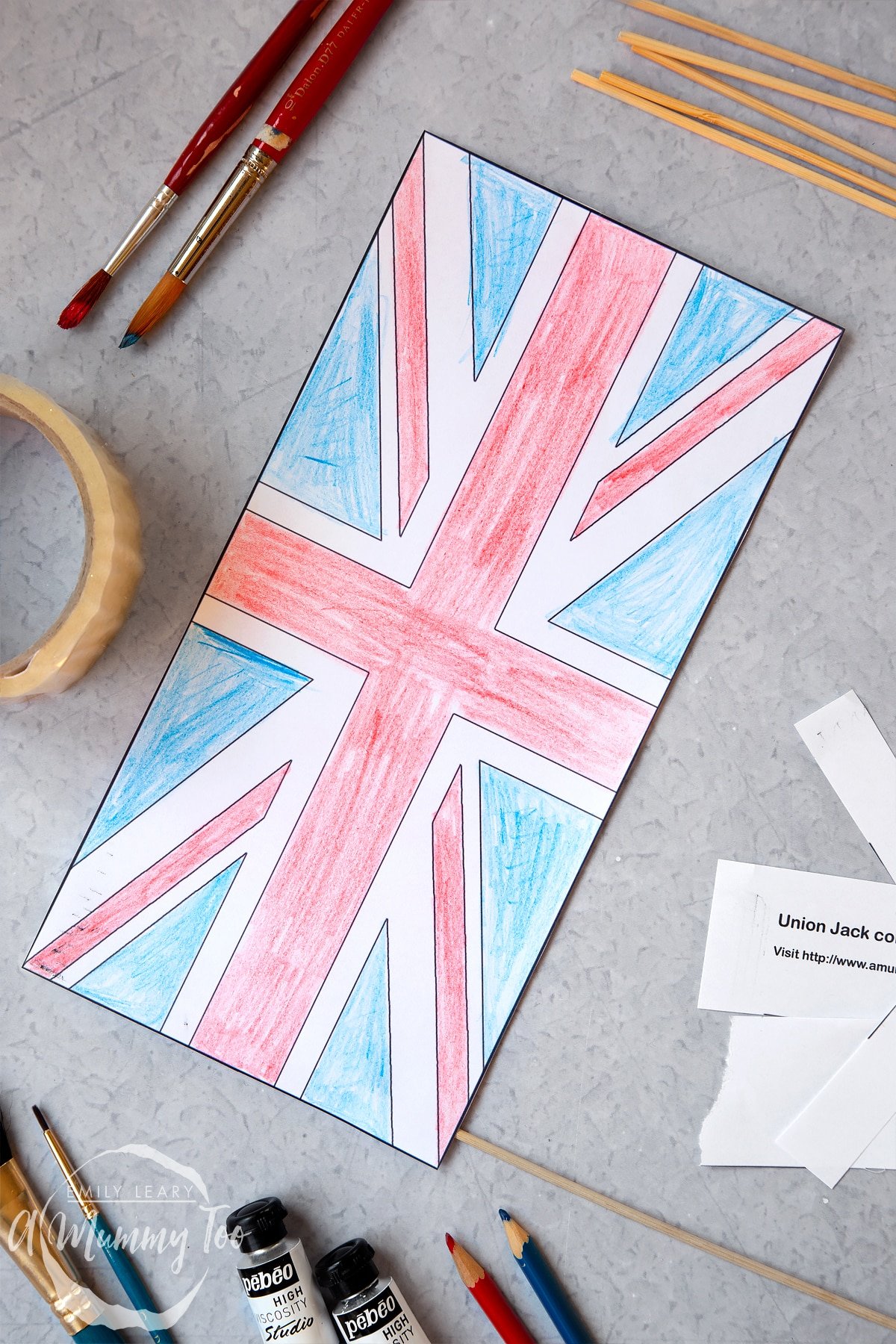 Where will you be displaying your Union Jack flags? Send me pics on Instagram, Twitter or Facebook – my handle is @amummytoo.
Celebrating the Queen's Jubilee
Queen Elizabeth II, is the longest-reigning monarch in British history. In 2022, the UK will celebrate her Platinum Jubilee, with events like street parties, where plenty of Union Jack flags will be waved.
Street parties are a traditional British celebration. Neighbours bring tables and homecooked food out onto the street and decorate the place - often with union jacks or bunting.
For every jubilee, home cooks and chefs across Britain submit recipes to be chosen as the official celebration dish. Meaning over the years there has been a lot of jubilee and coronation dishes created.
For 2022, the official dish is a Lemon Swiss roll and Amaretti trifle. Though it will most likely be served alongside many former jubilee dishes, which have become traditional jubilee foods.
For the Golden Jubilee in 2002, a dish called Jubilee Chicken was created, using lime and parsley. However, the most famous jubilee dish is Coronation Chicken. It was invented to celebrate the coronation of Elizabeth II but has become a national favourite eaten year-round.
Coronation chicken is a sort of cold chicken and mayonnaise salad, flavoured with curry powder, nuts and dried fruit.
If you're not from the UK, it's not as weird as it sounds - honest! It works great on its own, or in sandwiches. In fact, just think of it like a chicken salad sandwich.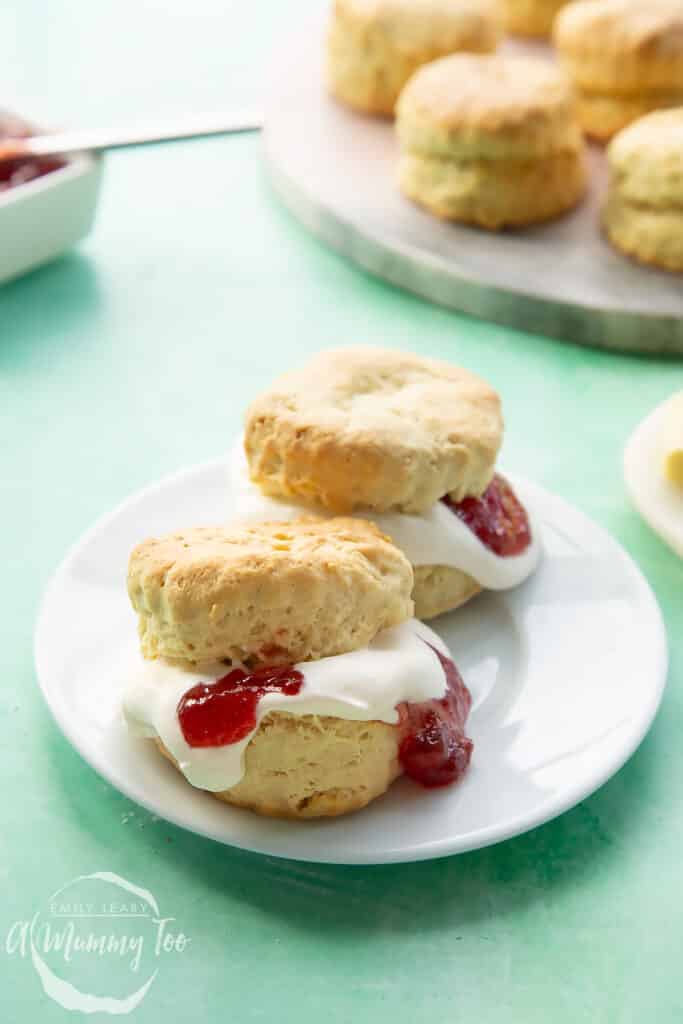 Traditional jubilee food
Often a celebration table will be decorated with Union Jack bunting and filled with British classics like strawberries, scones, trifles or savoury food like pork pies or cucumber sandwiches.
So here are some recipes from the site which would be perfect for your jubilee celebrations: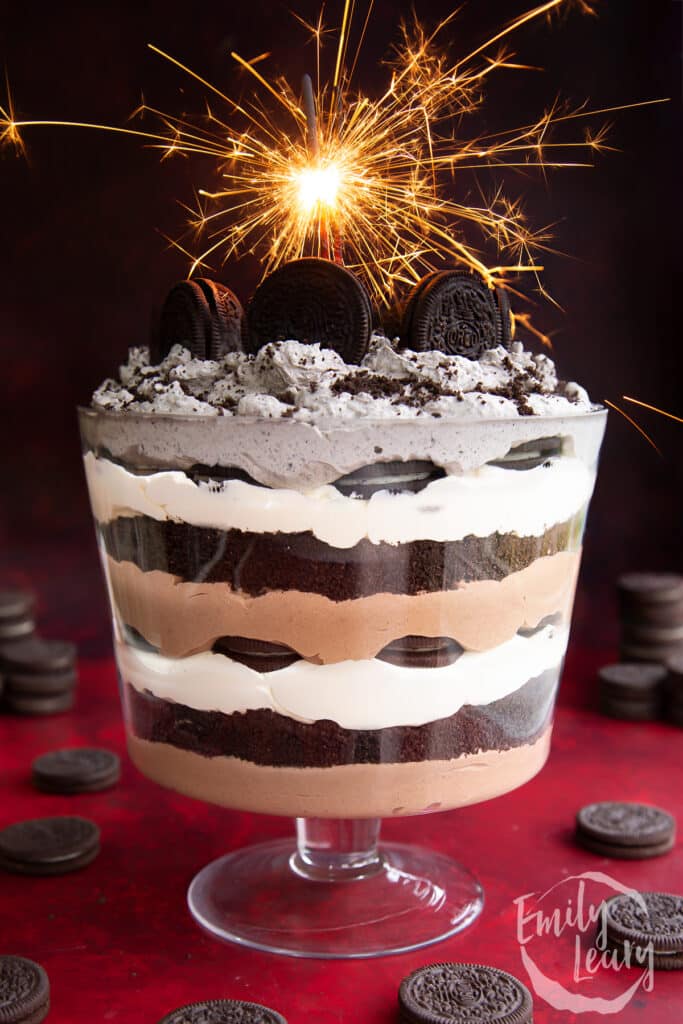 If you enjoyed this activity, you can also download my completely free Union Jack bunting printable too! So you can add even more colourful decorations to your celebration table!
6 FUN recipes to make with kids - a FREE family baking eBook!
Have a free copy of my family baking eBook! With 6 easy recipes and bonus activities to get kids into the kitchen - and keep them busy for hours!